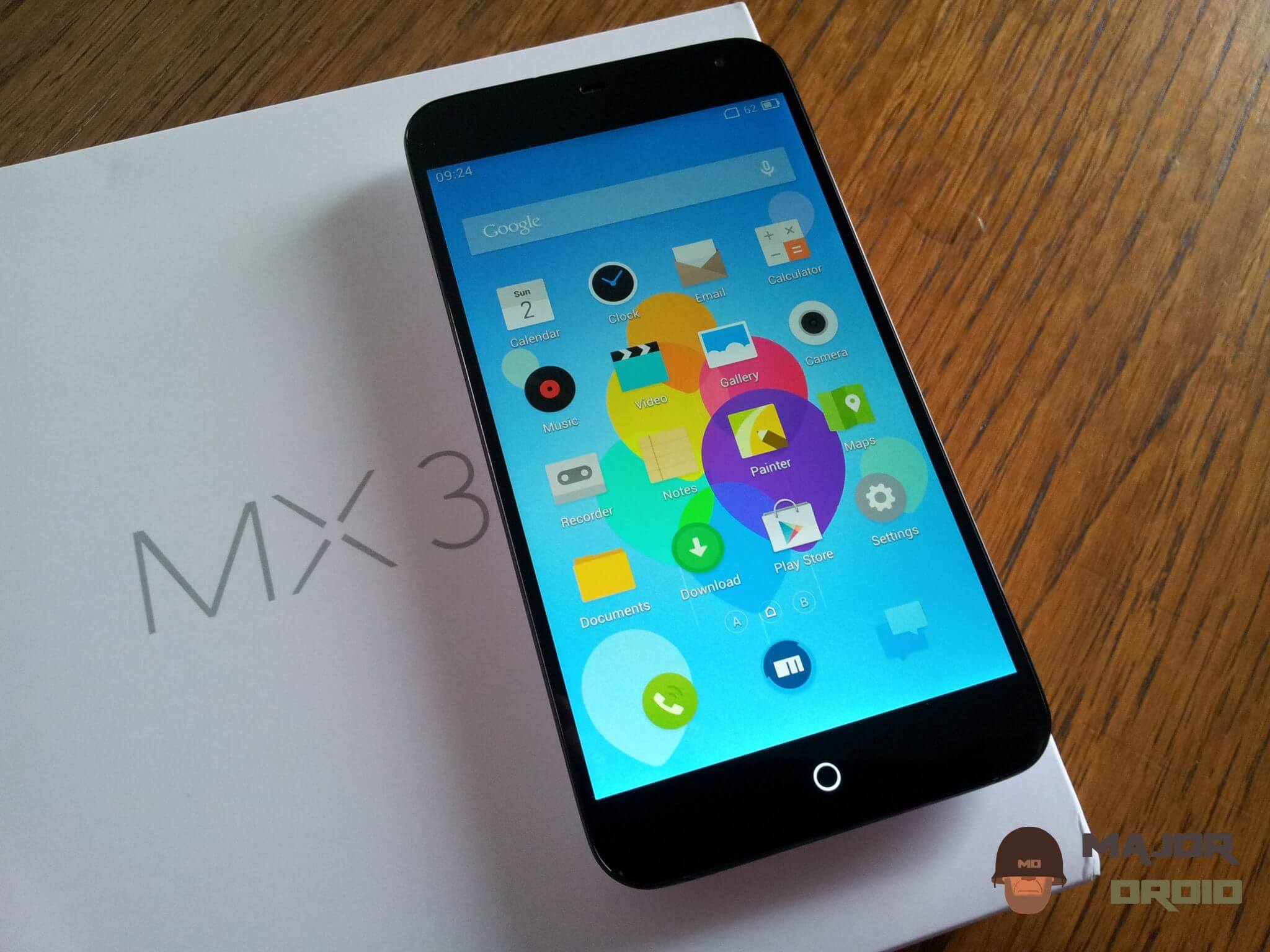 I have the honor to present to you the Meizu MX3 smartphone, I am very happy because I have a chance to show you how great is this premium Chinese phone. As you know already lately we have more and more new Chinese mobile companies, some of them does not care about quality they only think about quantity. But in this case, the Meizu is completely different company in positive way because they only offer high-quality products or to be precise they only have high-quality phones. The Meizu is established in 2003, in Zhuhai, China. From then until now there are only known as premium brand, also they have about 1,000 employees and 600 retail stores.
Lately the phones and other accessories are packed in smaller boxes most the time. But in this case the Meizu MX3 was packed in bigger box. When I opened the box inside was smaller box with Meizu cool logos. On the right side of the box was placed white charger and inside this smaller box was placed MX3 device and USB cable also in white colour. Overall everything was really good packed.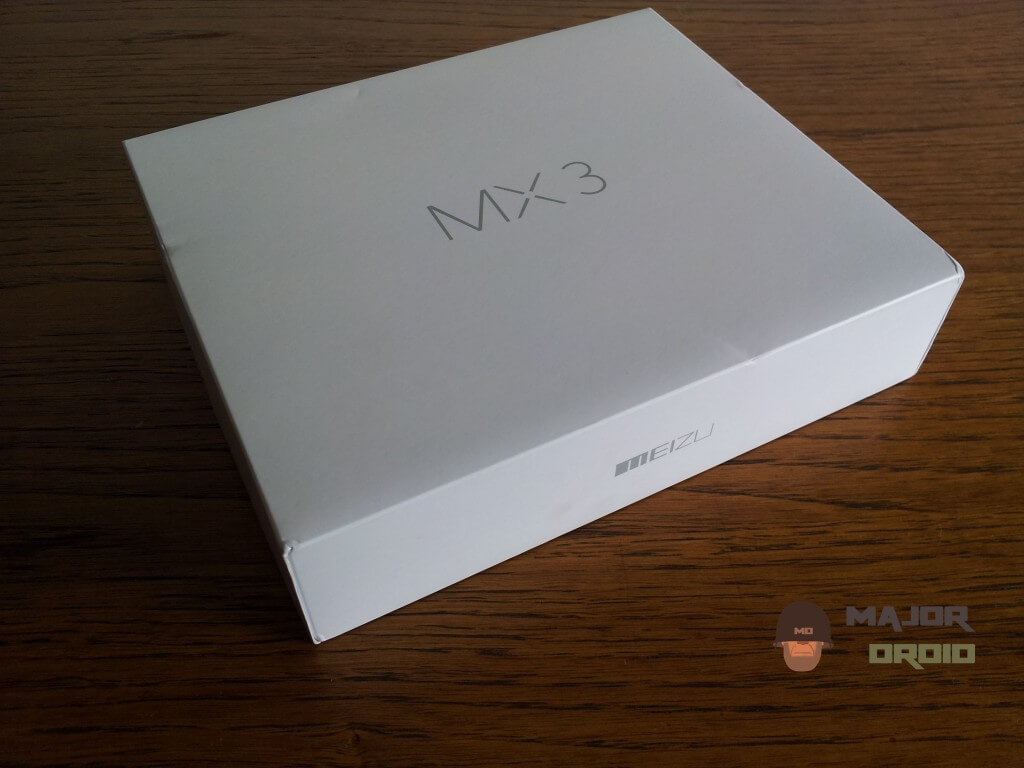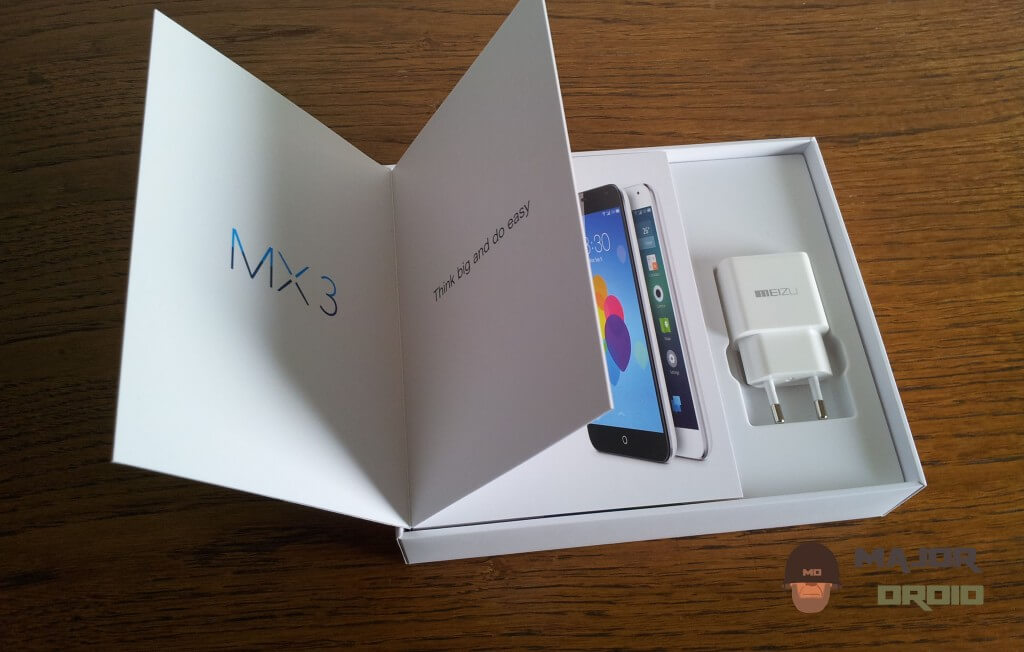 Design
The Meizu MX3 is very similar compared to previous models with dimensions 139 x 71.9 x 9.1mm. It is very similar to LG G2 phone. The Meizu continues to produce mobile devices very similar to iPhone with Android system. So the front side is completely black while for the back side you have ability to choose from plenty nice colours. Also Meizu has done some hyperglaze finish on the back cover. So device is completely made of plastic except the front side.
Okay on the front side is placed home bottom under the screen, which looks like small circle with led backlight. On the left side of phone is placed button for volume and on to the top is button for power on off. On the back side of the MX3 are the main camera with flash light placed with the Meizu logo. Meizu MX3 is wise constructed, for example it has very impressive edge-to-edge screen with almost no bezel. The Meizu is 1st company in the world who managed to do that. Also I want to say that the Meizu mobile device has really cool rounded edges which perfectly fits in the hand. Build quality for the MX3 is very high also the design is very innovative and same time beautiful.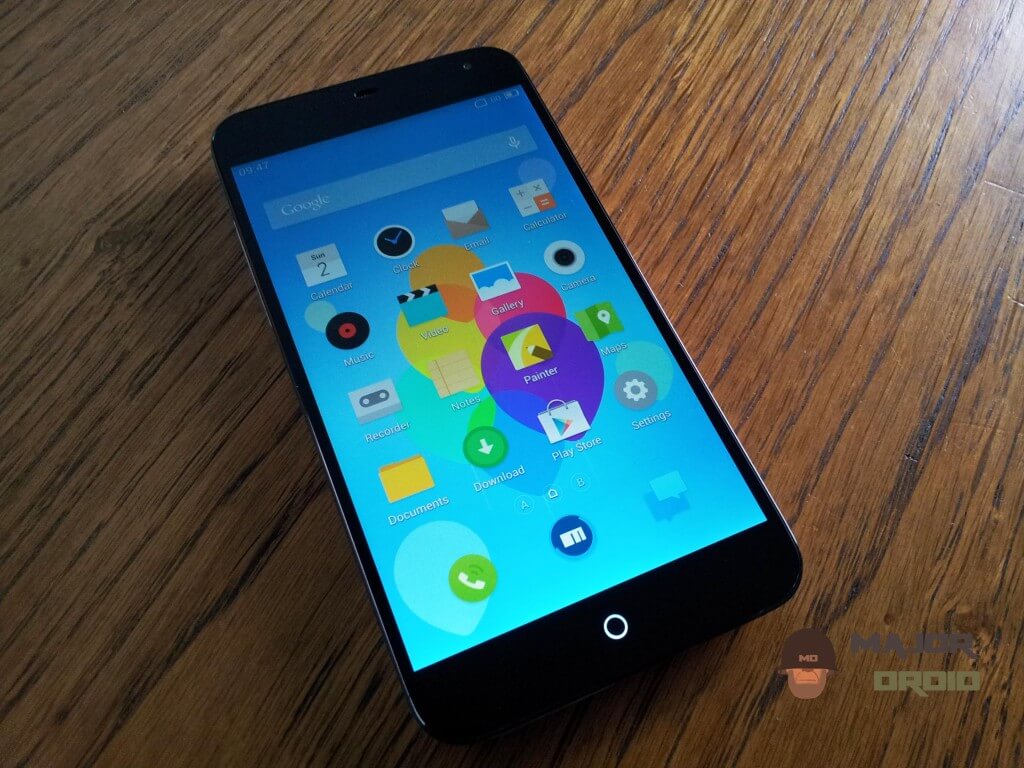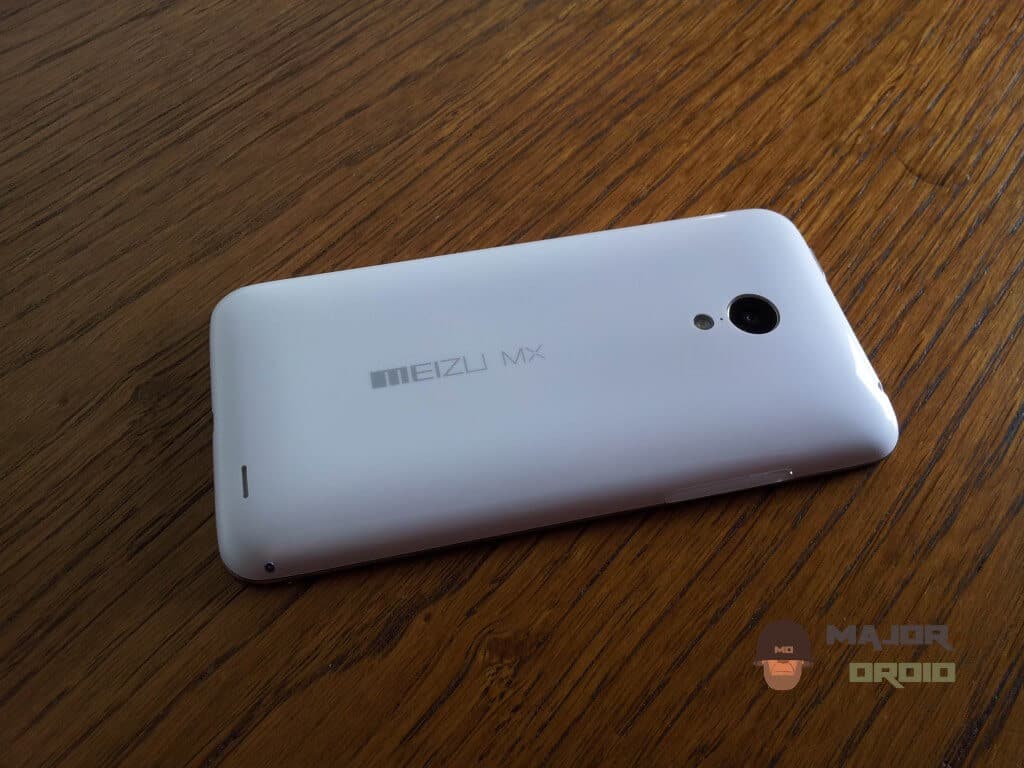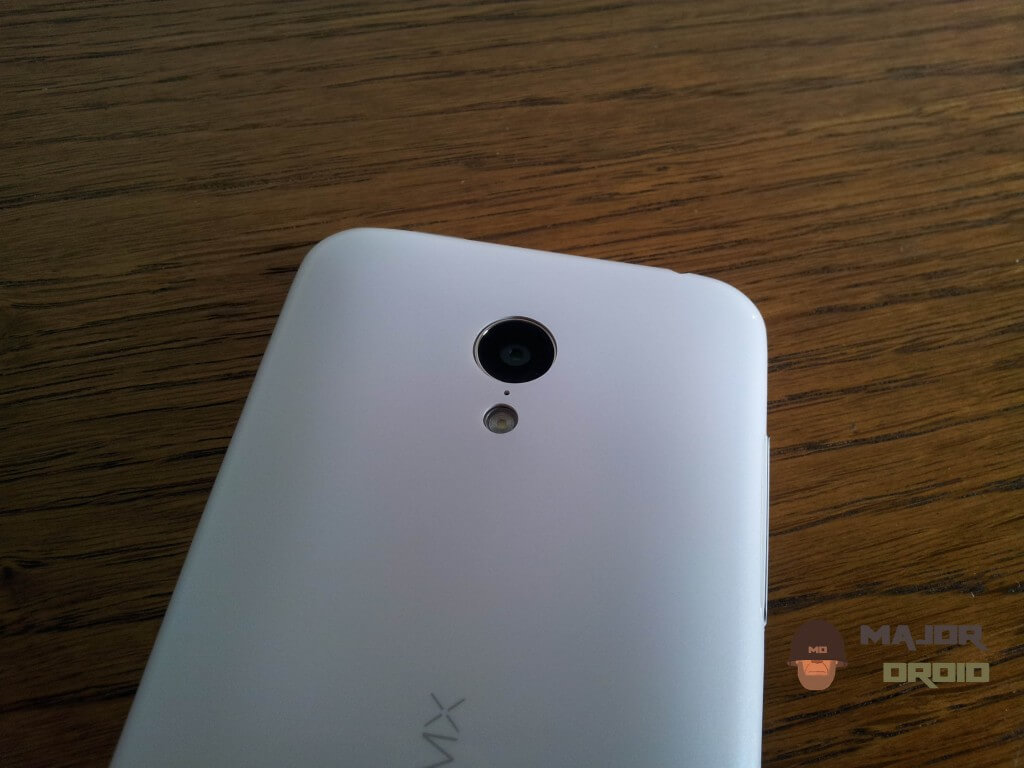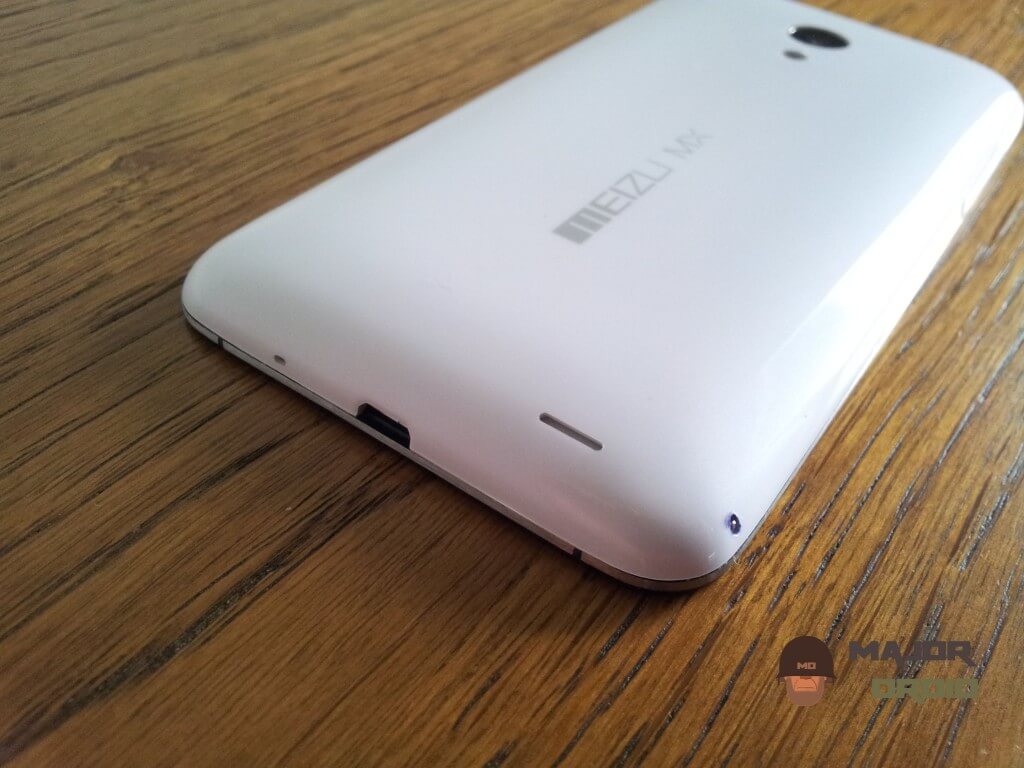 Display
The Meizu MX3 has 5.1 inch display with the resolution of 1080 x 1800 pixels, in this this combination display is sharp. With this resolution and screen size you get approximately 412ppi which is really impressive. This display is also multitouch screen and the LCD is 15:9. The screen looks beautiful without exaggeration. For example It has enough strong brightness, the viewing angles are good and colours are almost natural. I am very impressed with the MX3 display and I believe you will also like it. Display is also protected with scratch-resistant Corning Gorilla Glass 3 with Native Damage Resistance technology. In one word display is excellent.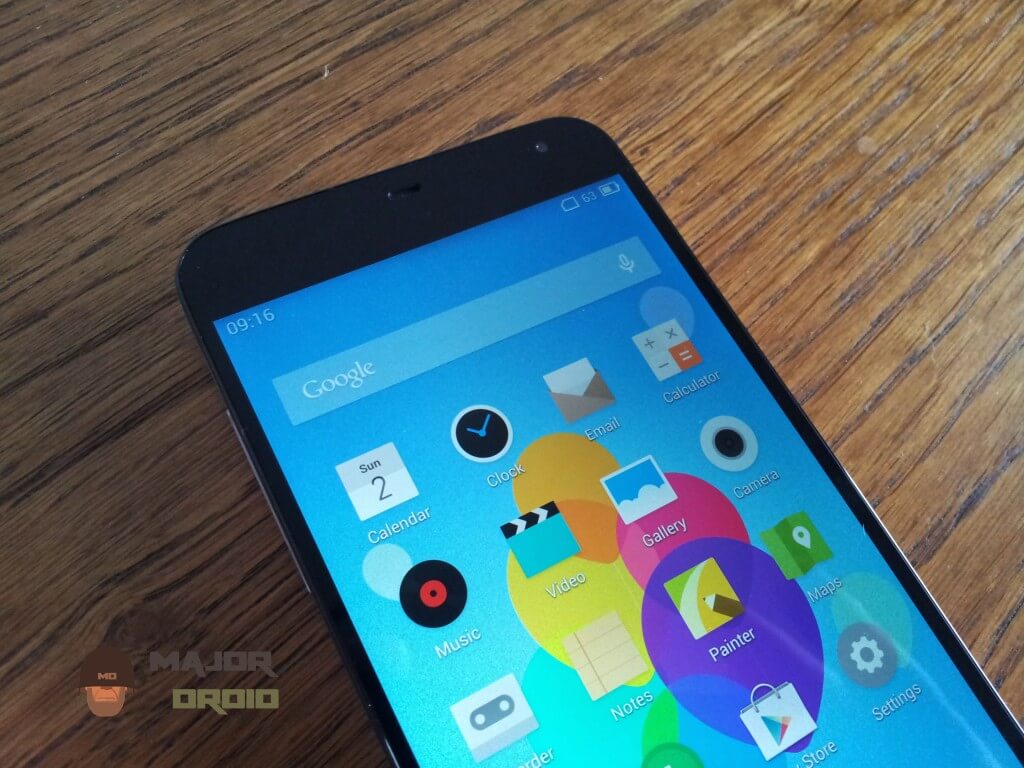 Performance
The Meizu company has decided to use very powerful hardware for MX3, so this beast has Quad-core 1.6 GHz Cortex-A15 & quad-core 1.2 GHz Cortex-A7 CPU with 2 GB of RAM. Graphics are taking care by PowerVR SGX544MP3 GPU. So from this you can see it has very strong hardware, with this smartphone you will be able to do anything you want. I tried many things including playing games with the MX3 and all apps and functions worked really fast without any problems. I also tested the device with several benchmark apps to see how good it is. From benchmark results you can see that the Meizu MX3 is tough player.
Meizu MX3 CPU-Z Information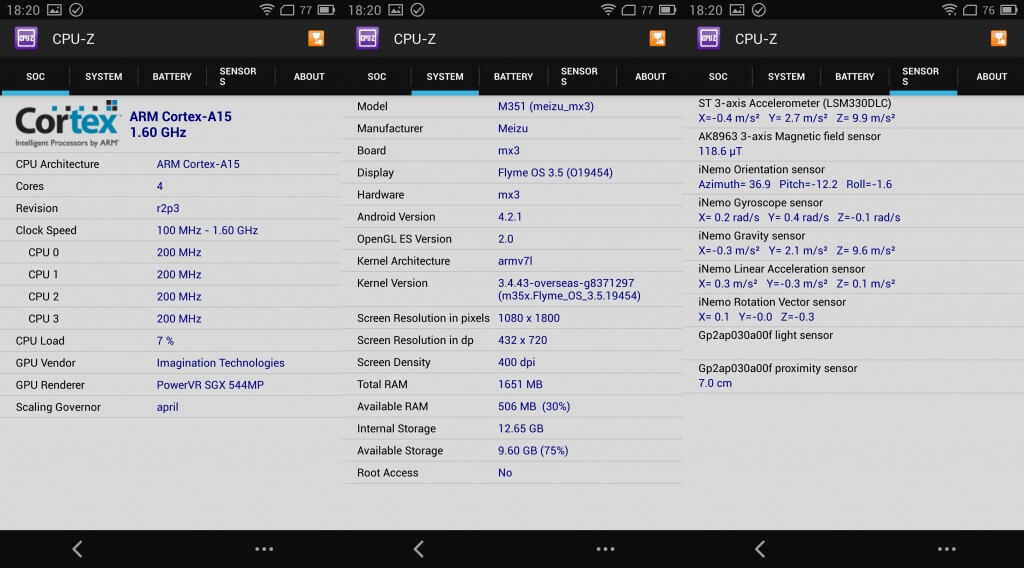 AnTuTu Benchmark v5.1
Score: 27572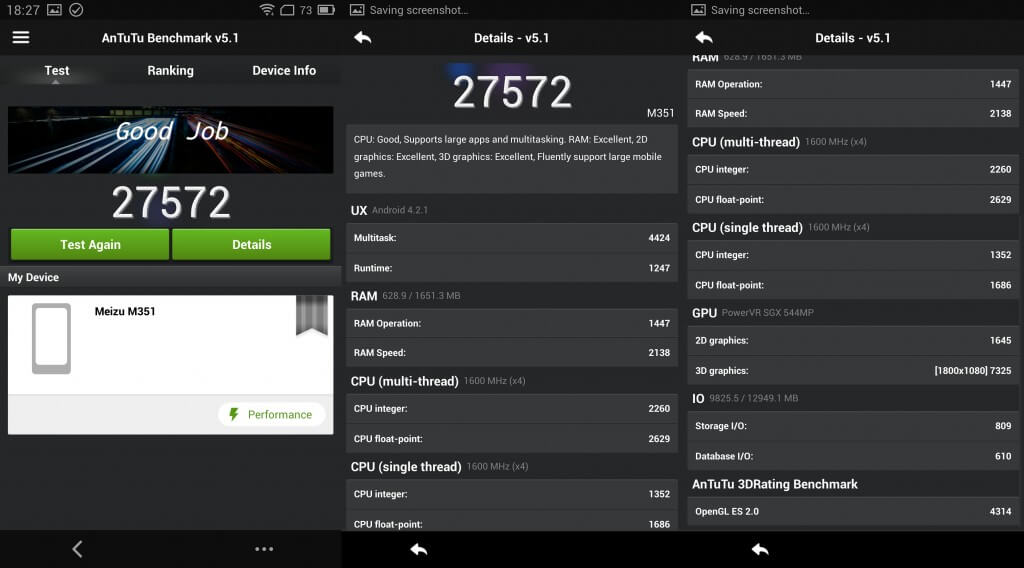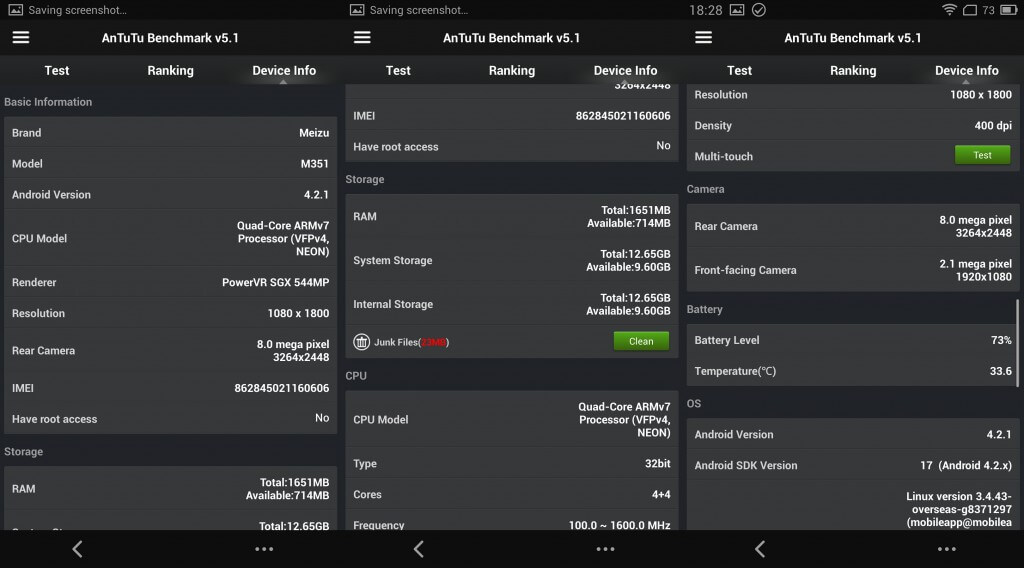 Antutu 3DRating Benchmark
Score: 4314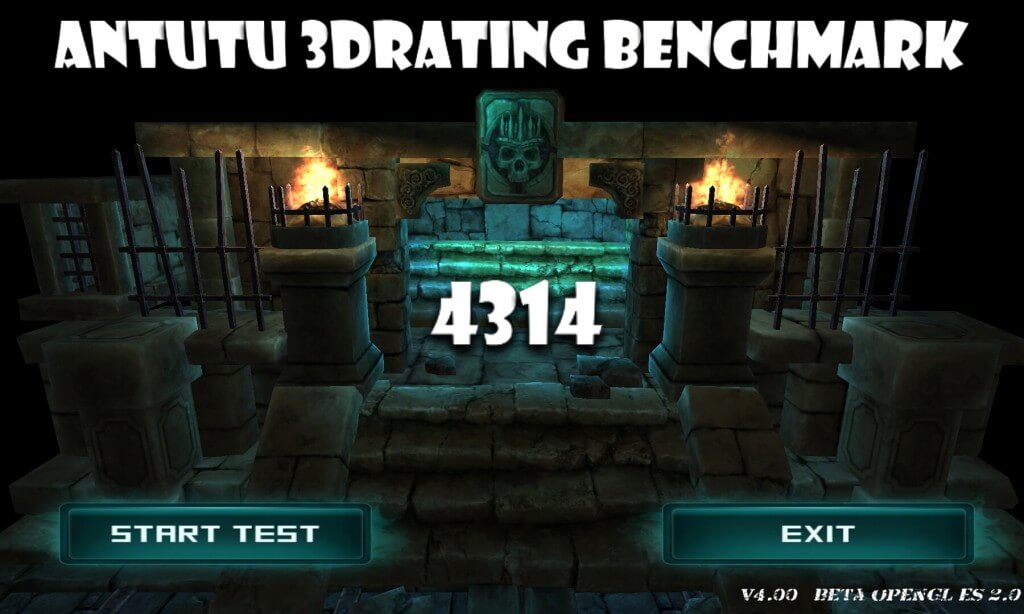 Vellamo Scores
Multicore: 1148
Metal: 1210
Browser: 2306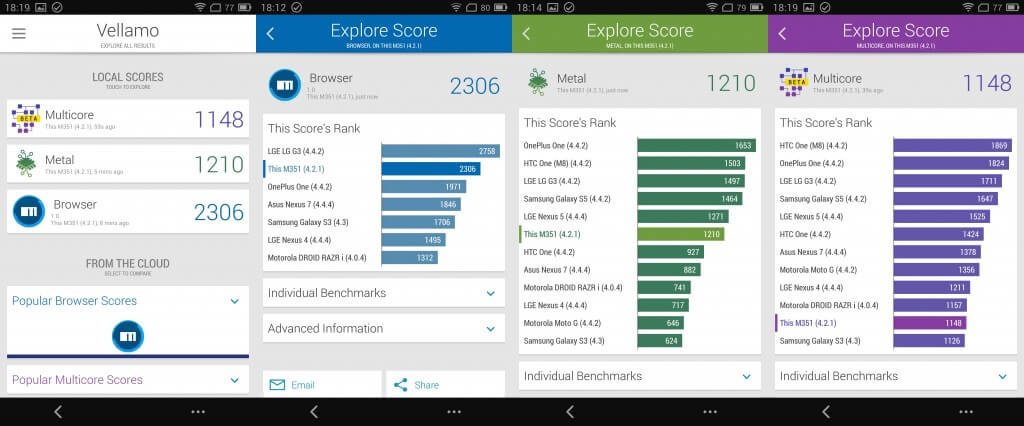 Geekbench 3 Results
Single-Core Score: 754
Multi-Core Score: 1967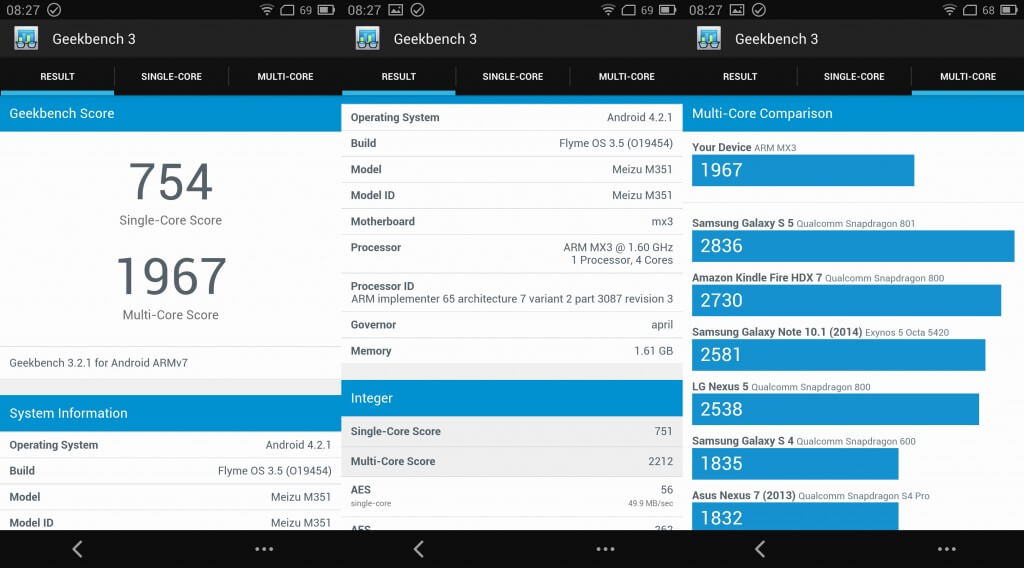 Meizu MX3 is born for gaming, so you can play any game you want as I like to play GTA San Andreas :).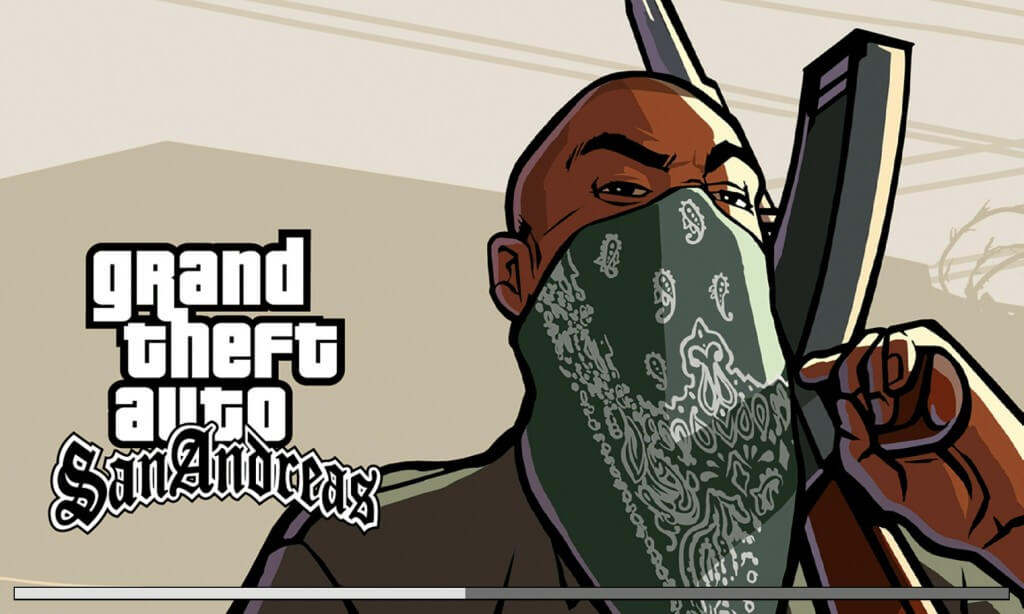 Software
The Meizu MX3 comes with pre-installed Flyme OS 3.5. Flyme OS is super simple Android with cool flat user interface. MX3 comes out of box with Android 4.2.1. User interface is complete fluid, everything works really fast. With home bottom and Flyme OS there are additional possible functions like you can put folders and widgets on the home screen. Also the home button has additional features for example, swipe up the home button onto the inactive screen and you will unlock the Meizu MX3. There are other also combinations for lockscreen. As default MX3 comes with one theme but you can download more other themes from App Center and choose maybe some other theme which you like more. Flyme OS 3.5 in my opinion is combination of Android and iOS and it is really cool with many useful features.
Really cool theme from Flyme OS 3.5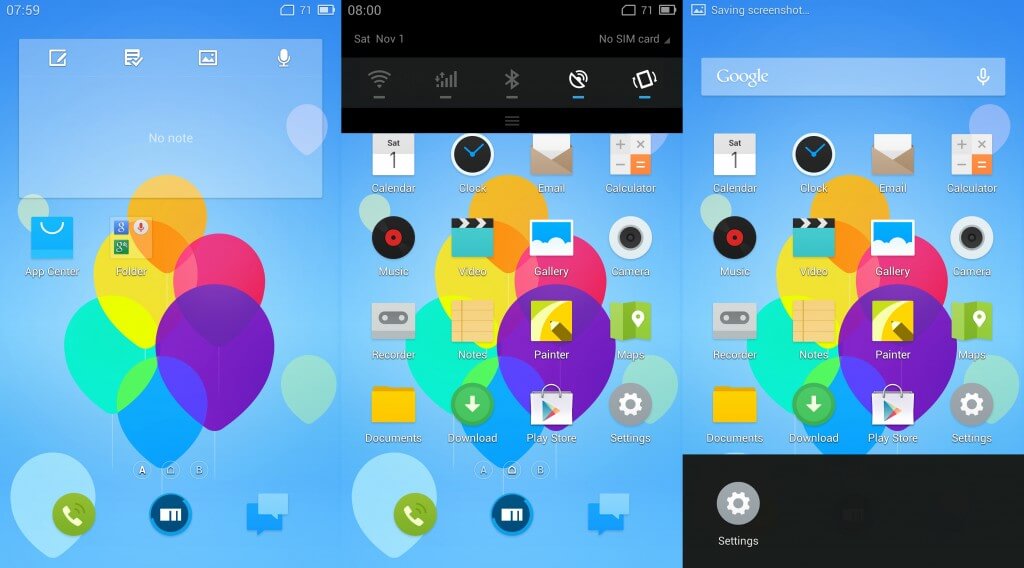 Basic information about phone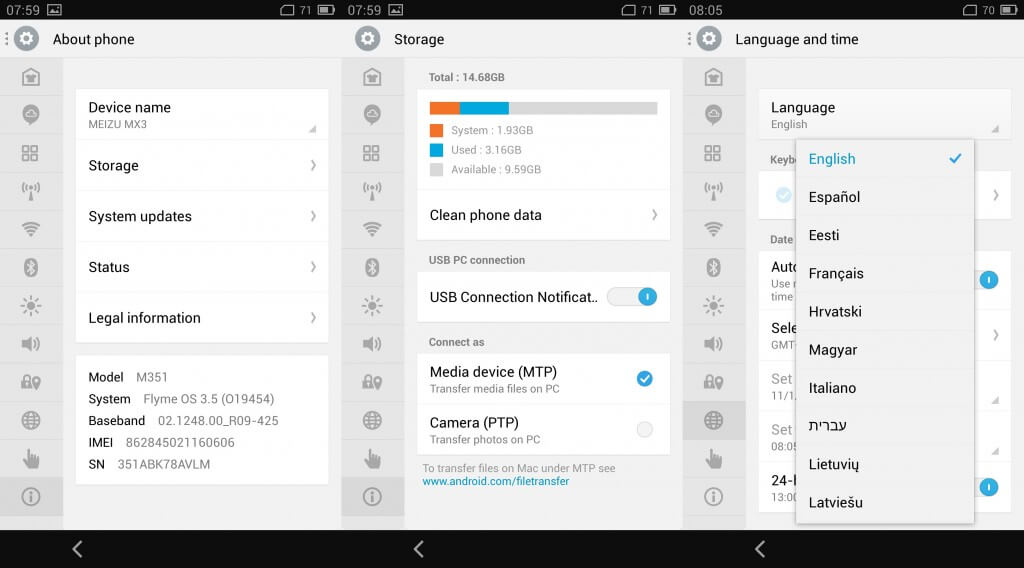 GPS
As many Chinese smartphones has problems with GPS because of that I was very curious how it will work on the Meizu MX3. When I for the first time started the GPS inside house the GPS worked immediately and in next 10 seconds MX3 has connect to 10 satellites with precision of 4 metres. I tested the GPS with GPS test application. So I can say that Meizu did a great job for GPS. They don't have problems with GPS chip or antenna. So you don't need to do any additional modifications to your phone like you need to do for some other Chinese brands.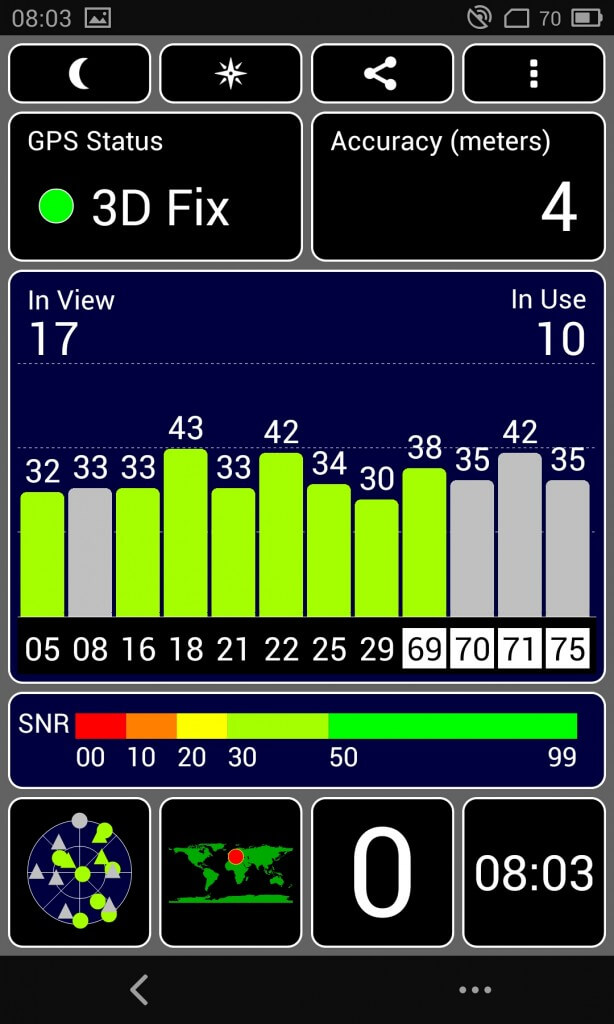 Camera
The Meizu MX3 has 8 megapixel main camera with led flash, photos taken by MX3 can have maximum resolution 3264 x 2448 pixels. The main camera has 1.4 µm pixel size and the aperture is f/2 wide. The shutter is fast including auto-focus. MX3 has also one interesting feature called Gesture capture, this feature gives you ability to take a photos by putting your hand on the top part of the phone. Photos taken by Meizu MX3 are very detailed, also sharpness and brightness are enough strong. Photos also has almost natural colours and in my opinion photos are very pleasing to eye.
I also have tested the Macro mode and the Macro photos are very impressive. Below you can see several photo examples. Talking about videos the Meizu MX3 can record full HD video [email protected] The bitrate of the videos is a 100 Mbps which is in my opinion to high because approximately 11s of video is around 100 MB. These can be a problematic if you don't have a enough free space. Overall videos quality is good enough with many details and video runs very smoothly.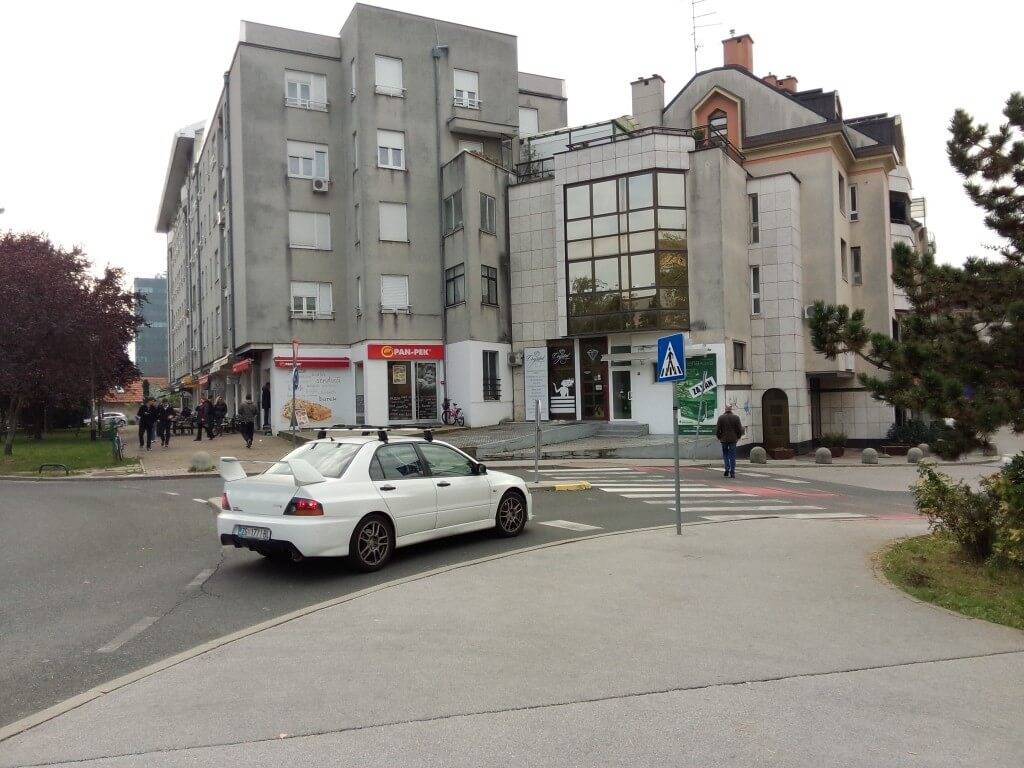 C

omparison

with no

zoom (left photo) and

with max

zoom (right photo)
 Macro mode photo (right photo) –

Christmas

is coming

🙂
Photo quality tool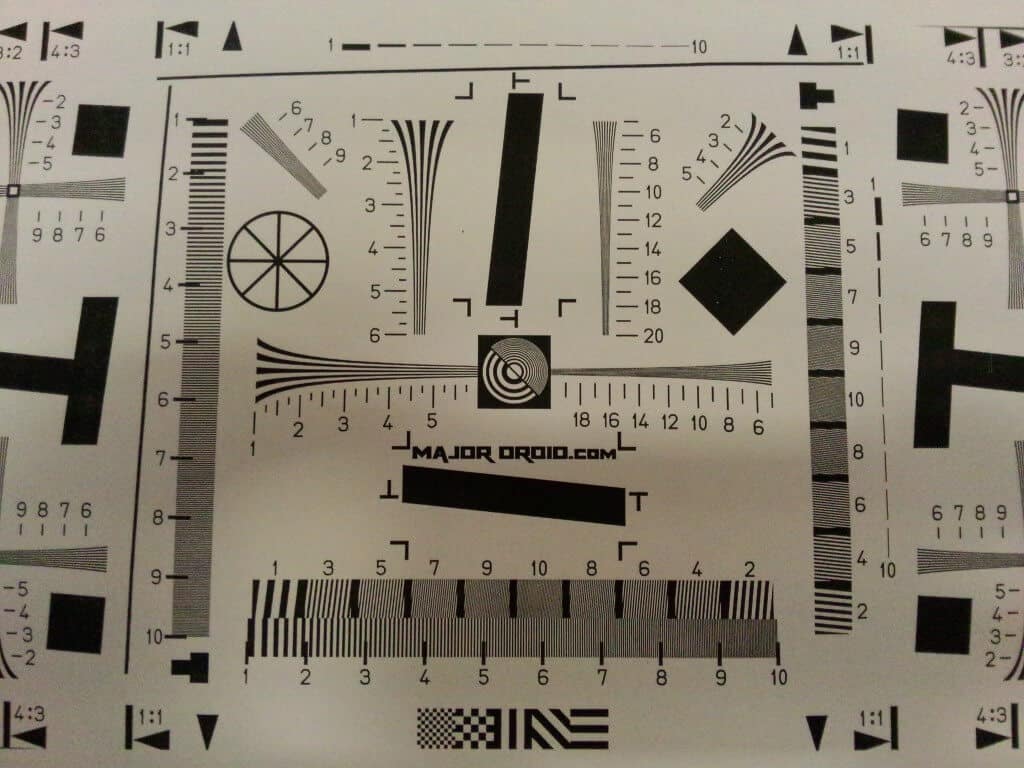 Battery
The Meizu MX3 has non-removable Li-Po 2400 mAh battery, and according to the Meizu it can last approximately 430 hours in stand-by on 2G connection and 393 hours in 3G connection. With average use or to be precise, talk time, web surfing, video playback and gaming it can last approximately 32 hours. This is more than enough for most users.
Pricing and conclusion
Meizu MX3 is a premium Chinese smartphone, in my opinion build quality is super high, it has also excellent screen. Design is very compact. If you like gaming and other similar activities you don't need to worry because MX3 has enough strong hardware. Flyme OS is very interesting and intuitive OS. In one word I am thrilled :). Price for the MX3 is approximately $350 and it depends on the shop. For more information about the Meizu MX3 you can go to the official website and also you can like their Facebook page.