MINIX NEO Z83-4 Pro tech spec & announcement for review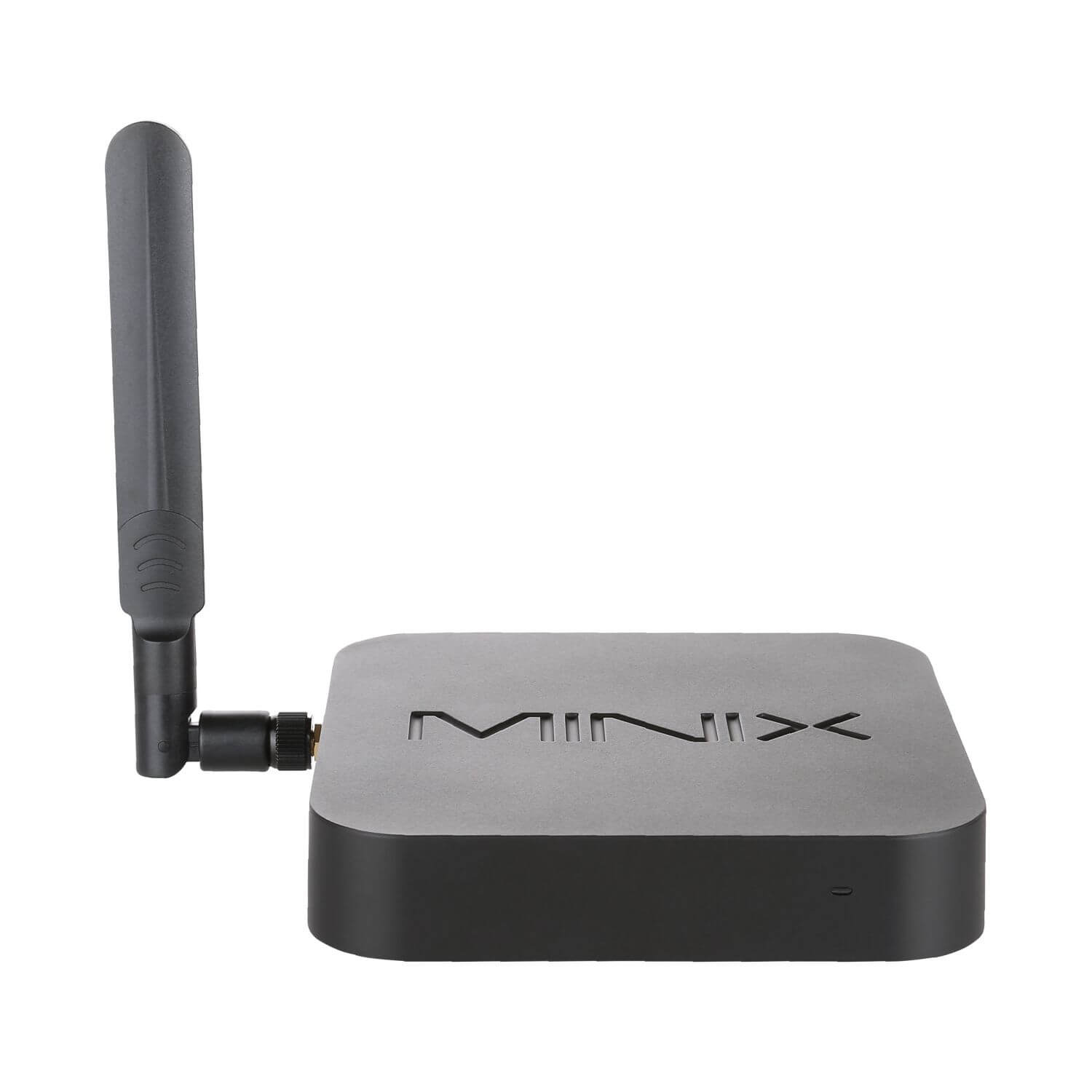 We are very happy to have opportunity to test MINIX NEO Z83-4 Pro. Actually their newest Mini PC with Windows 10 Pro. Which is according to them designed for office operation and industrial application. So Minix very serious about that, but for us this is not surprising to because all their products are high quality.
So MINIX NEO Z83-4 Pro comes with pre-installed Windows 10 Pro as operating system. In this way it can be used for office, or for example for POS and Thin Client solution. Therefore it has very powerful hardware under the hood with support 4K video playback.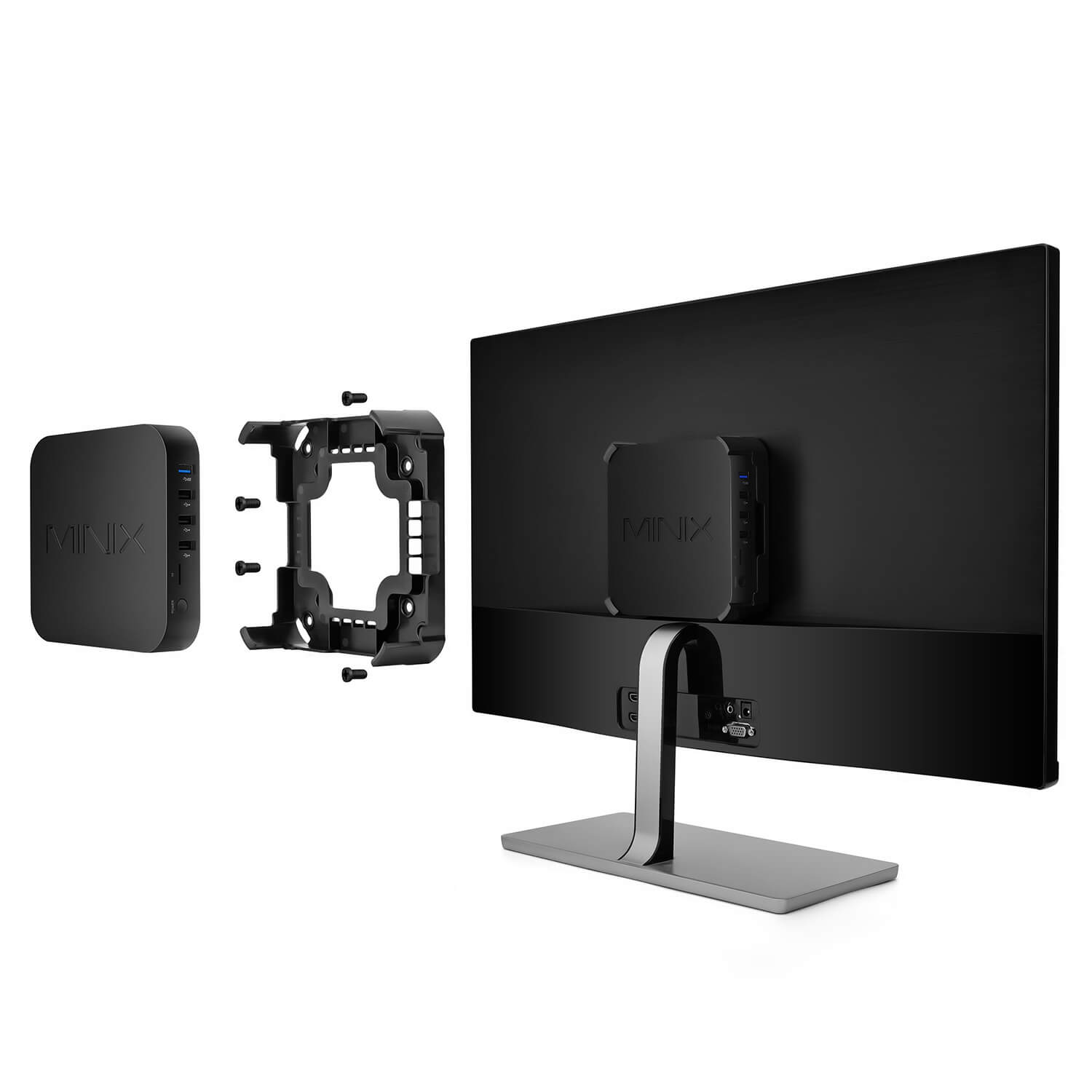 Normally it has HDMI and Mini DisplayPort outputs available, so in other words it support up to two displays which is actually very useful feature these days. From other information we can tell you that NEO Z83-4 Pro has Dual-Band 802.11ac Wi-Fi, Bluetooth 4.2, and Gigabit Ethernet Port. But this is not all because it has 4x USB ports where one is USB 3.0 port.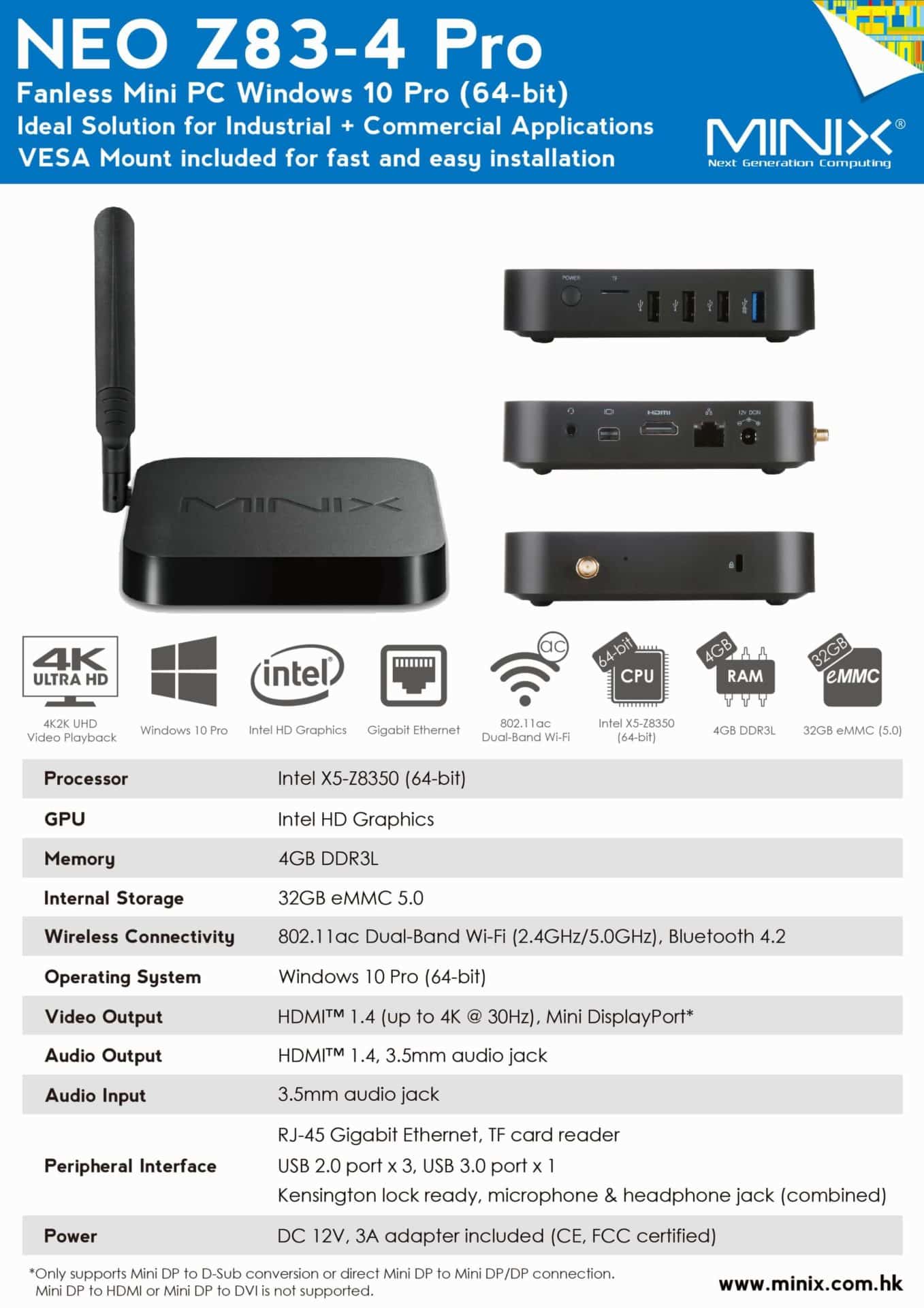 Actually it is based on quad core CPU Intel X5-Z8350 with 4GB of RAM which will be enough for every purpose. So if you are looking for high quality Mini PC with Windows 10, then for sure you'll need to consider MINIX NEO Z83-4 Pro which will have soon on test.
How Has Technology Changed the Online Casino Industry?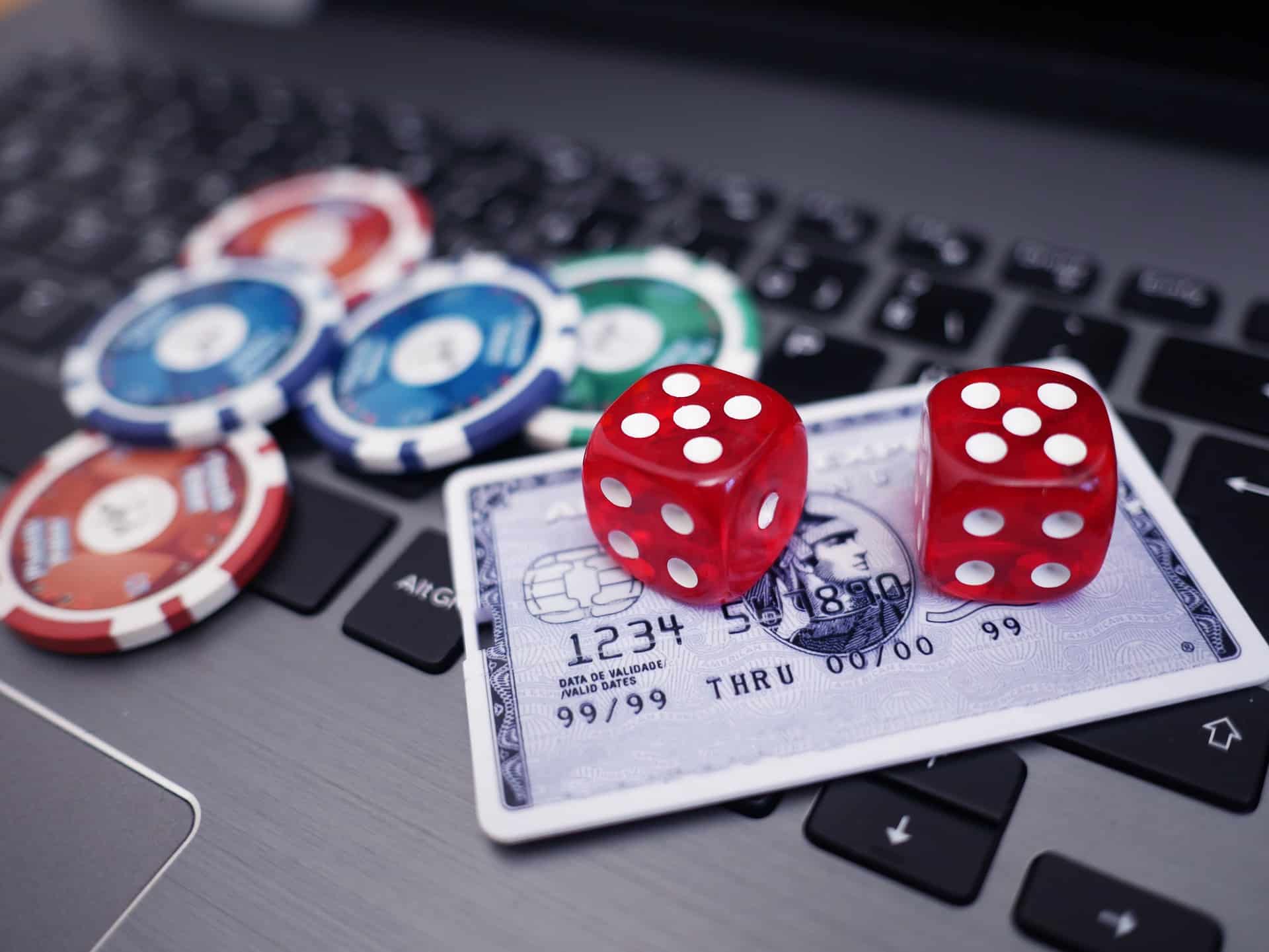 Technological advancements and innovations have over the years had a significant and positive effect on the online casino industry. Digital presence and advanced technology have enabled casino games to be more accessible to a variety of different players all over the world. Online casinos have also paved the way to a more seamless and convenient gaming experience. People in the past used to spend many nights away to play the roulette and slots. Nowadays, things have changed and players can now play the online casino games at the comfort of their homes. Technology has influenced online gaming, made it better and has also incredibly improved the user experience. Here are some of the ways technology has changed the online casino industry.
Improved security
Security in online casino industries has improved incredibly due to the advanced technological innovations in the industry. In the gaming industry, there are always traces of threats and securities during the gaming operations. Daily many people perform online money transactions of receiving and sending money. Thus technology in the gaming industry has enabled the transactions to be undertaken safely and securely. The online casino websites have also installed security programs that have helped in detecting any scam or illegal activities providing absolute security to the gamers.
Wider audience
Technology in the gaming industry has helped to reach a wider audience and players. Before there was advanced technology in the gaming industry, people were only familiar with the land-based casinos. Now, anybody can access online casino games on the internet and play the games of their choice. Online casino games have also become an incredible platform that has brought gaming enthusiasts from all parts of the world together. With modern technology a player can play with their friends, family and even strangers. Audience in the mobile and online casinos have also increased rapidly compared to the past and will continue to increase even in the years to come.
Convenience
New technological advancements and innovations have brought convenience and comfort to online players. It not only offers a choice to the gamers but also offers absolute convenience that is not offered in land-based casinos. Mobile and online casinos have made it convenient for players to play and engage with other players on the different games right at the comfort of their sofas. The pay-out options in online casinos are also convenient and highly flexible. A player can also try many unique and developing online games compared to land-based casinos.
Artificial intelligence in gaming
Artificial intelligence is an advanced and high-level technology that is massively used in the online casino industry. Artificial intelligence takes several forms and is not only found in online casino games but also on the various online casino platforms. For example, chatbots have been implemented on the various casino platforms to assist players on the pay-out or onboarding processes. It also helps in delivering incredible customer service in case gamers raise issues or problems that they encounter on the platform.
Mobile casino gaming
In this modern-day and age, the majority of people in the world own a smartphone. A smartphone is not only capable of sending messages and making calls but also built for users to play various online games. The online casino industry has immensely invested in smartphone technology to improve user experience and produce and develop games suitable for mobile gaming. Mobile casino gaming provides players with the ability to access the games at their convenient time and pleasure. Mobile technology has changed and developed the online casino sector by introducing portability and flexibility in terms of gaming. Feel free to check for some finest live casinos at the alllivecasinos.com website.
Advanced forms of payment
Technology has enabled gamers to perform cashless and other forms of advanced modern payments. Modernization and technology have helped online casinos to provide a wide array of payment options and various kinds of financial transactions. Some of the cashless payments include the use of third party services and credit cards. Additionally, online casinos have also ventured into acceptance of bitcoin and cryptocurrencies which are the most widely accepted and popular forms of payment. Gamers are also rewarded with bonuses and cash backs if they choose other forms of payment. The industry does this to encourage gamers in embracing technological advancements even in paying and funding for their games.
Huawei Joins HEVC Advance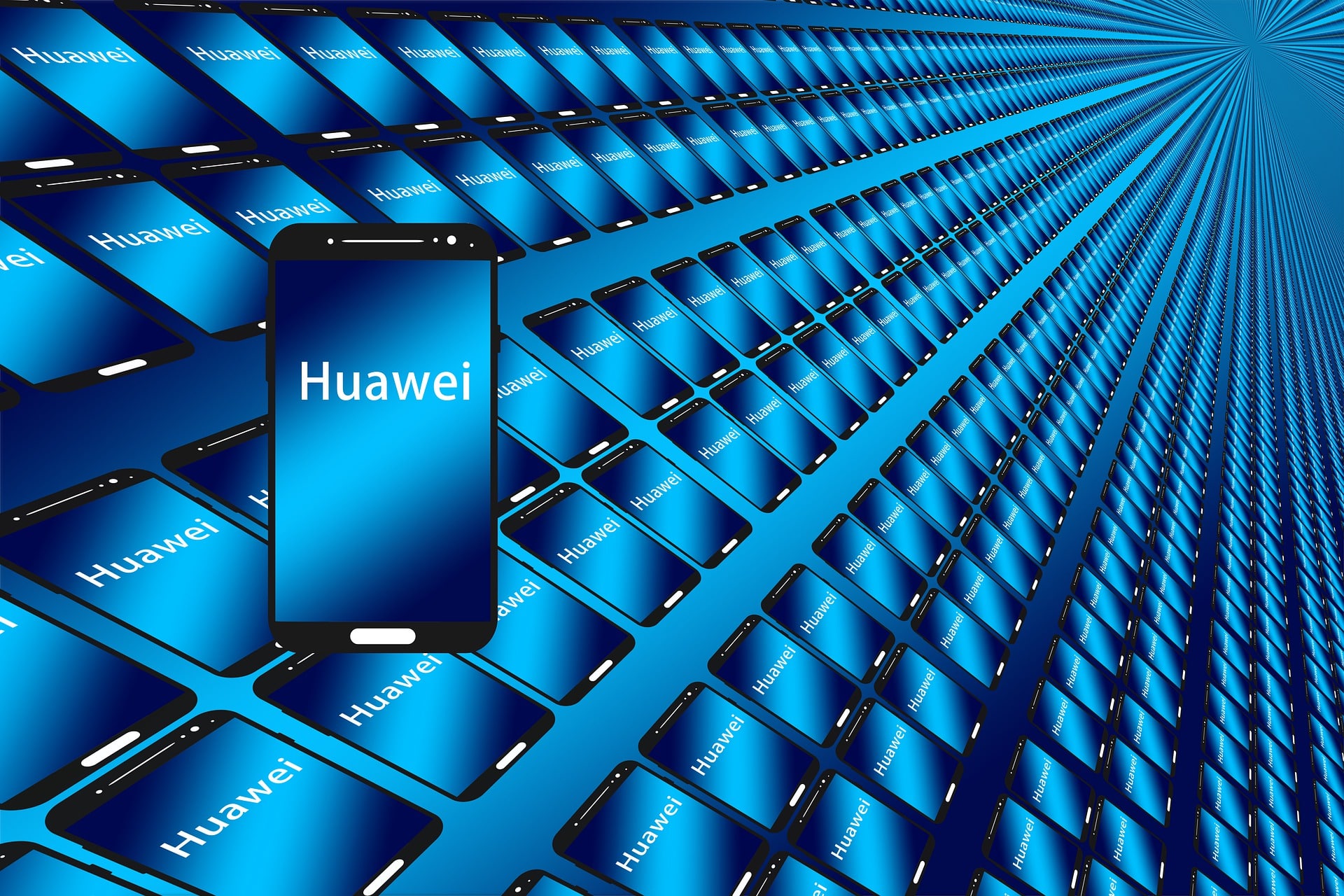 HEVC Advance, an independent licensing administrator, today announced that Huawei Technologies Co., Ltd., along with its affiliates, have become Licensors and Licensees of the HEVC Advance HEVC/H.265 Patent Pool. As a Licensor, all of Huawei's HEVC/H.265 essential patents will now be available through the HEVC Advance Patent Pool. As a Licensee, Huawei gains access to the over 10,000 (and counting) world-wide patents essential to implementing the HEVC/H.265 video codec standard.
"Patent licensing provides reasonable reward for innovation, incentivizes further investment in research and development and drives continuous industry progress. Patent pools are one of the many ways to license IP. Huawei is very pleased to work with other video technology contributors to provide one-stop licensing to implementers of patents, while remaining open to individual licenses and providing patent implementers the opportunity to choose different licensing models based on their own business needs," said Jianxin Ding, Head of Global Intellectual Property, Huawei Technologies Co., Ltd. "Working with HEVC Advance enables Huawei's innovation in media technology to be widely used in the industry and brings consumers the convenience and delight of advanced video technology, whether in their daily life or at work."
"Our collaboration with Huawei sets a very good example of mutually beneficial and consensual SEP (standard-essential patent) licensing," said HEVC Advance CEO, Peter Moller. "Huawei is one of the largest and most important technology companies in the world. It is a leader in innovation and intellectual property, and has contributed significantly to the development of many standards that are widely used in the telecommunication and media industry. Having the support of Huawei represents another big step forward toward our goal of eliminating IP barriers and enabling the benefits of HEVC technology to reach all consumers and all market participants. We look forward to working with Huawei to promote a healthy and collaborative SEP licensing environment in China and the rest of the world."
Huawei Launches its First Overseas AIoT Innovation Bootcamp in Singapore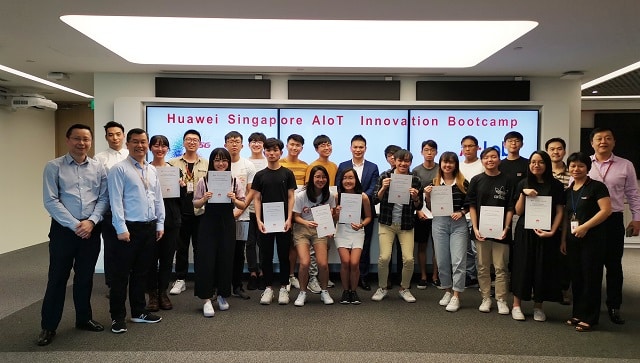 Recently, Huawei has launched its inaugural Artificial Intelligence of Things (AIoT) Innovation Bootcamp in Singapore, where aspiring students from National University of Singapore (NUS), Temasek Polytechnic (TP) and Singapore Polytechnic (SP) come together to learn, experiment and explore AIoT technologies and applications.
Singapore is the first overseas country in the world to host this AIoT bootcamp. Previous editions of the programme were held domestically in China at several prestigious universities such as Shanghai Jiao Tong University, Southeast University and Tianjin University.
From 9 to 11 January, six Singapore teams comprising of 18 students will learn about AI & IoT knowledge in Huawei's 5G-powered Artificial Intelligence (AI) lab, in Changi Business Park, which is well-equipped with AI, 5G and Cloud technology. The AI lab offers 5G testbed, extensive AI support and enablement ranging from ModelArts, Huawei's one-stop AI development Platform to some of the most innovative IoT developer boards and kits. Students will be able to gain hands-on experience by participating in trainings and workshop opportunities, before proceeding to implement their own practical applications at the bootcamp.
Using ModelArts, students can work with a variety of supporting tools including ExeML, Model Deployment, and Rapid and Simplified Model Training among others, while learning from Huawei's extensive courses on topics of AI, Internet of Things (IoT), 5G and more.
"The bootcamp provides an excellent opportunity to impart AIoT knowledge to our students and expose them to innovative cutting-edge technologies from Huawei," said Prof. Tan Wee Kek from NUS School of Computing Science, "Artificial Intelligence (AI) and Internet-of-Things (IoT) are two of the most important modern technologies. The concept of Artificial Intelligence of Things synergises AI and IoT to create smart solutions for the future."
"Compared to our previous bootcamps in China, Singapore students are more proactive and more collaborative in the classroom and have a strong sense of teamwork."Wei Biao, Huawei IoT Certified Architect commented.
Upon fulfilment of the bootcamp, the six teams will each complete a project in two months. The top two winning teams will represent the entire Southeast Asian region to compete among 20 teams from global in Huawei's ICT Competition 2019-2020 Global Final that will be held in Shenzhen in mid May 2020. NUS team was invited to participate with a wild card last year and won the 3rd prize at Huawei's ICT Competition.
This initiative provides participating students with a robust platform to enhance their AI and IoT knowledge, acquire application skills, and drive propensity for innovation. Serving as a key step in bridging talent from around the world, Huawei's AIoT Innovation Bootcamp is one of Huawei's continued efforts in fostering collaborations with higher learning institutions and empowering the growth of AI & IoT talents in Singapore.