MIUI 12, A LIFELIKE OPERATING SYSTEM THAT IS YOURS ALONE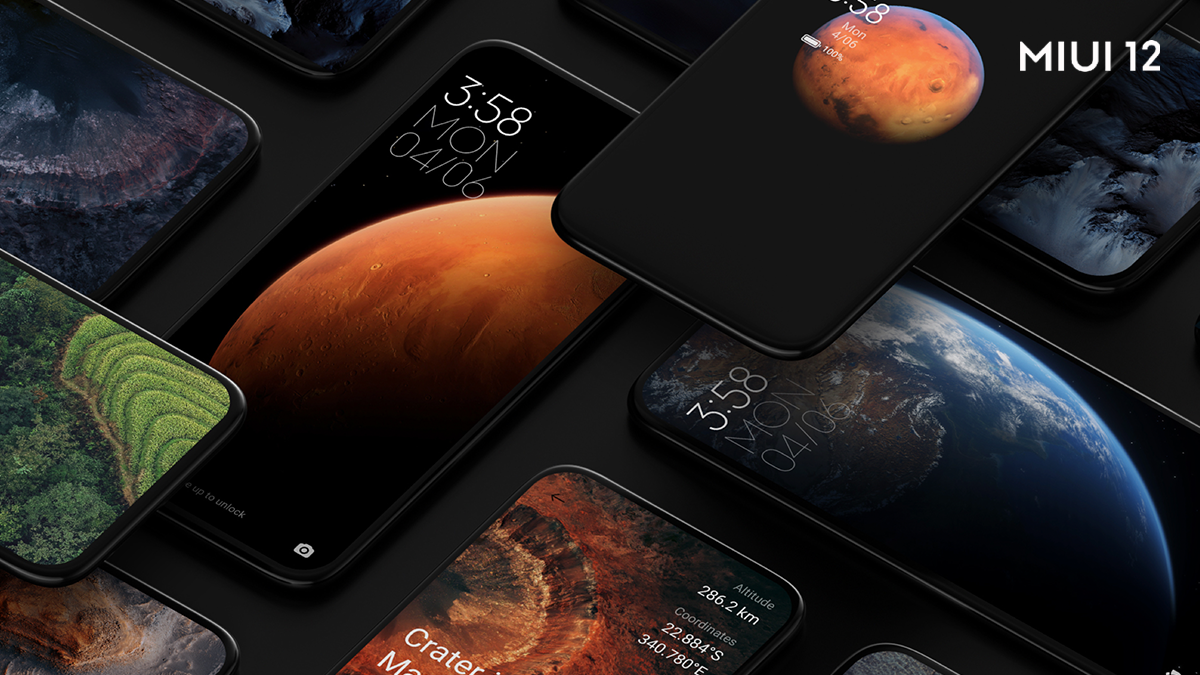 Xiaomi today unveiled its latest release of Android-based OS: MIUI 12, delivering on the top-notch experience MIUI users have come to expect. The much-awaited MIUI 12 launches with a slew of bottom-up optimizations and ushers in a five-star OS experience to impress new and existing users globally. As privacy protection is at the core of the development of MIUI, MIUI 12 introduces a host of enhanced privacy features that continuously reinforce this focus. With a brand-new UI design and innovative system animations, MIUI users are bound to enjoy a "lifelike" system experience as a highlight amongst several new features.
Reinforced privacy protection makes the user informed and empowered
MIUI 12 grants the user stronger control over permissions which takes privacy protection to the next level. When individual apps ask for permissions, a wider range of options (such as "While using the app" and "Notify") is offered. Building on Android's rigorous permission control over location, MIUI 12 takes things a step further to manage apps that request sensitive permissions. In addition to location, permissions to access camera, microphone, contacts, call history, calendar and storage are only allowed under "While using the app" mode. MIUI 12 also protects the user's privacy when sharing photos: location information and metadata can be removed before the items are sent.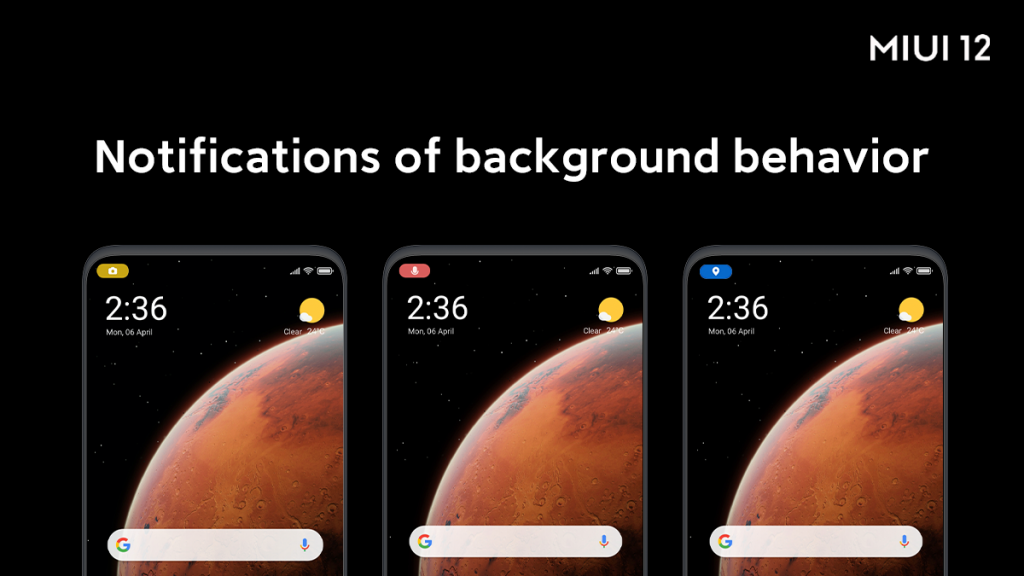 Design and animations inspired by nature
MIUI 12 brings the OS experience to life with a bottom-up revamped UI design and nuanced system animations. System-wide, core scene animations are fully refreshed with system-level technical innovations. With Mi Render Engine, MIUI 12 creates an ultra-smooth UI experience. Powered by Mi Physics Engine, the elegant motion of icons simulates a 3D curve that resembles real-life motion trajectory. From the elegant opening and closing of apps to the smooth switching between apps, every detail mirrors a refreshing design methodology inspired by nature. With nuanced system animations, MIUI 12 introduces a lifelike OS experience where every detail becomes tangibly real.
Adopting realistic visualizations across the system allows us to make each screen more informative and comprehensible. Data is perceived more intuitively when it's presented in graphics. Visualizations save time and make the interaction with the mobile device more intuitive and efficient. Visualized elements also acknowledge the user's presence by reflecting motion in animations, which makes every glance at the screen unique and personal.
The newly introduced "Super Wallpaper" takes cosmic aesthetics to a new level with stunning reconstructions of iconic planetary landforms based on NASA's official imagery. Super wallpapers combine Always-on display, Home screen, and Lock screen into an exciting space mission, revealing new parts of distant planets as the user makes their way through the system. With Super Wallpaper, MIUI 12 becomes a window into the transient splendor of the universe.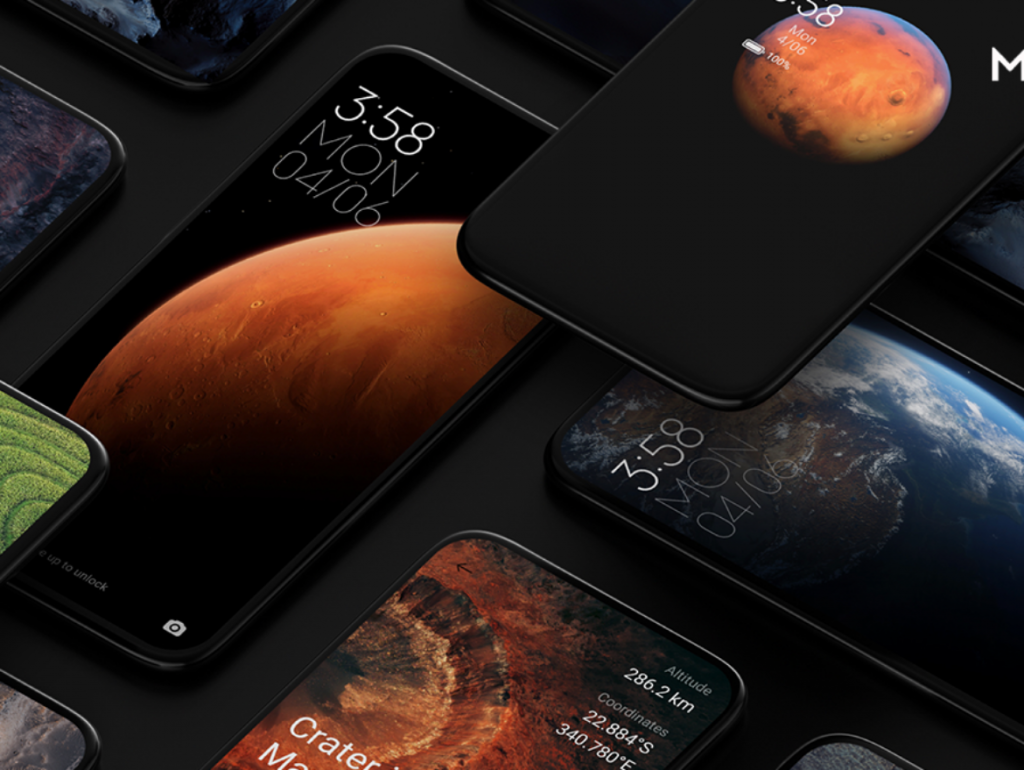 New features and improvements
Multitasking
MIUI 12 introduces state-of-the-art multitasking solutions in the form of global floating windows. When the user navigates the system using full screen gestures, floating windows can facilitate multitasking and save the trouble of constantly switching between apps. Floating windows can be easily moved, closed, and resized by simple gestures applied to the action bar. For example, when a text message comes while a video is playing, the user can reply in the floating window without pausing playback. Floating windows make multitasking on mobile devices seamless, convenient and disturbance-free.
Casting
MIUI 12 enhanced the previously introduced screen casting functionality, turning it into a must-have tool for any presenter. Now, the user can start casting documents, apps, videos, and games with a single tap. Multitasking is also supported here: the windows that are being cast can be minimized at any time. The option to cast items with the screen off decreases power consumption and hiding private items doesn't allow floating notifications and incoming calls to appear on external monitors.
Ultra Battery Saver
MIUI 12 supports an Ultra battery saver mode. With this feature on, the most power-consuming features will be restricted to extend the phone's standby time and reduce power consumption when the phone's battery is running low. Calls, messages, and network connectivity won't be affected and will remain fully usable.
Dark Mode
MIUI 12 comes with a beautiful new look with enhanced Dark Mode. With a darker color palette for system backgrounds, system apps, and third-party apps alike, Dark Mode provides an outstanding viewing experience in low-light environments. When Dark Mode is on, the user can also choose to adjust contrast automatically to match the ambient light when screen brightness is reduced. Dark Mode also lowers power consumption and helps to ease eye strain.
App Drawer
Xiaomi's Poco Launcher has proven to be well-received by global users. Its signature feature – the App drawer – now comes to MIUI 12. If the user turns it on, all apps will go there, which will make the Home screen cleaner and neater. The user can also group apps automatically according to the user's preferences to find the needed app in just a few swipes.
Rollout plans
First rollout: starting from June, 2020
Mi 9/ Mi 9T/ Mi 9T Pro/ Redmi K20/ Redmi K20 Pro
The rest will be rolled out model by model
Redmi Note 7/ Redmi Note 7 Pro/ Redmi Note 8 Pro/ Redmi Note 9/POCOPHONE F1/ POCO F1/ Mi 10 Pro/ Mi 10/ POCO F2 Pro/ POCO X2/ Mi 10 Lite/ Mi Note 10/ Mi 8/ Mi 8 Pro/ Mi MIX 3/ Mi MIX 2S/ Mi 9 SE/ Mi 9 Lite/Redmi Note 7S /Mi Note 3/ Mi MIX 2/ Mi MAX 3/ Mi 8 Lite/ Redmi Y2/ Redmi S2/ Redmi Note 5/ Redmi Note 5 Pro / Redmi 6A/ Redmi 6/ Redmi 6 Pro/ Redmi Note 6 Pro/ Redmi Y3/ Redmi 7/ Redmi 7A/ Redmi Note 8/ Redmi Note 8T/ Redmi 8/ Redmi 8A/ Redmi 8A Dual/ Redmi Note 9s/ Redmi Note 9 Pro/ Redmi Note 9 Pro Max/ Mi Note 10 Lite
How the Galaxy Note20's S Pen Delivers a More Powerful and Productive Notetaking Experience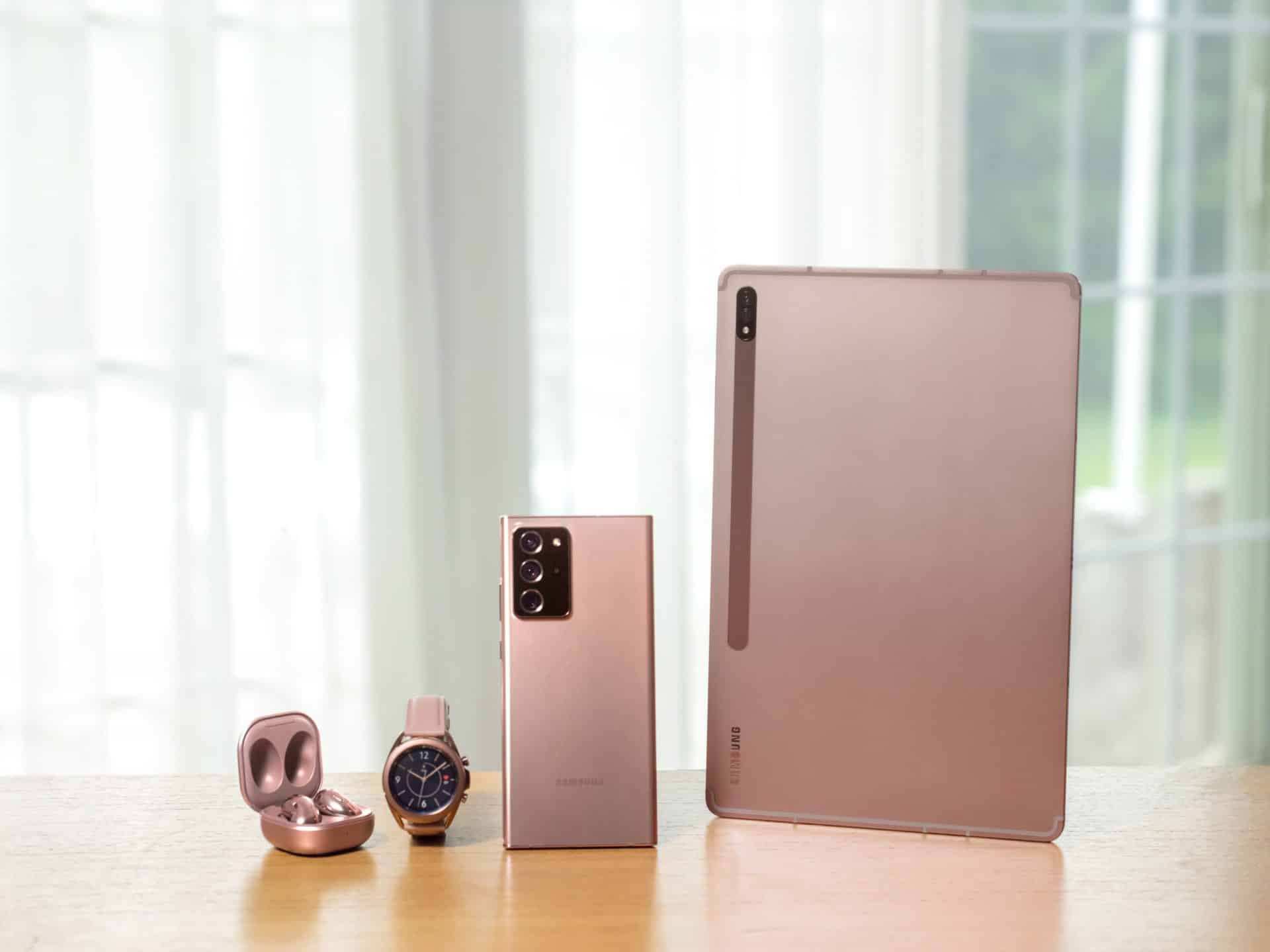 The Note series is and always has been about maximizing productivity – an idea that's best embodied by the smartphones' signature accessory: the S Pen.
When designing the series' newest additions, to empower users to be as productive as possible, the team behind the Galaxy Note20 and Note20 Ultra made enhancing the S Pen and the Samsung Notes app top priorities. The result of their extensive efforts is a smoother and more intuitive note-taking experience – one that's more accurate and responsive, makes navigating your device a breeze, and makes capturing, editing and sharing your ideas effortlessly easy.
Click on the video below to learn more about the S Pen's newest tools and tricks.
OPPO Reno4 Series: AI-enhanced Smart Sensor, a new era in smartphone technology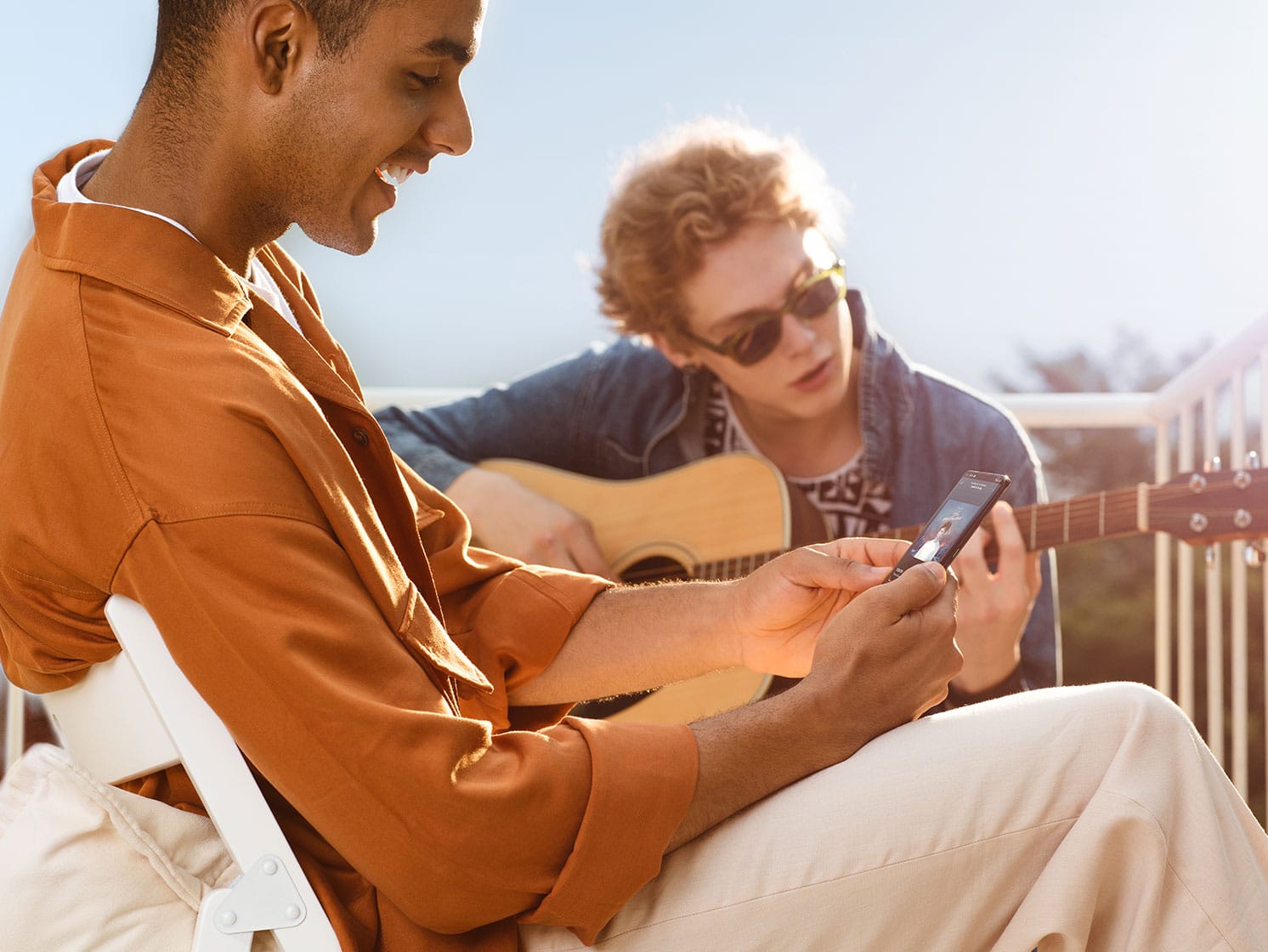 Population density and population mobility is increasing daily all around the world and more people are becoming tech savvy with each passing day. Internet and information technology have gradually and consistently penetrated into our lifestyles. Staying always connected through the internet has made privacy protection one of the trickiest problems for smartphone users. On the other hand, for smartphone brands, the ability to continuously update technologies and create products with excellent user experience are also growing challenges.
Reno4 is equipped with a new AI-enhanced smart sensor, which is an attempt made by OPPO for building products in the AI-smart era. This smart sensor can identify the owner of the mobile phone and intelligently decide whether to show the detailed content in a notification, while enabling touchless operation of the mobile phone. With the new AI-enhanced smart sensor, Reno4 realizes the integrated functions of N-in-one such as AI assistant, privacy security and touchless gesture operation. It supports the original intention of the OPPO brand and its Research & Development team to make mobile phones smarter and maximize the experience and the technology.
Smart sensors, an answer to users' demand of better privacy protection
For some time in the recent years, OPPO has been cultivating the Southeast Asian market, since it first entered the Indonesian market in 2012. According to a survey by Euromonitor International, comparing the market share of OPPO in 2019 and 2014, Thailand increased to 4.8 times, Indonesia 4.7 times and Vietnam 2.9 times. With further expansion of market share, OPPO realized that mobile phone users in the Southeast Asian market are also increasingly demanding privacy protection. Simultaneously, the population density in this market is increasing and people are living a more connected lifestyle. Mobile phones, as the most important social interaction tools, are becoming more and more vulnerable to threats against information privacy for the owners. For instance, your friends may accidently catch a glimpse of critical or private content on your phone.
After performing a market research, OPPO realized that the functions which the smart sensor provides could help bridge the gaps in market demand, especially for privacy protection. In the past, there were two solutions in the industry. The first was the use of radar, which can effectively reduce the power consumption of mobile phones; yet this also means that the footprint of the sensor is increased and the screen ratio is reduced accordingly. Also, the radar itself has limited recognition capabilities, thus the scenarios to be implemented are restricted. The second was to use an ordinary camera for real-time shooting to recognize motions and faces, being able to achieve smart control, but in this case the power consumption brought by the function is huge. Both solutions have their own limitations, OPPO had to find another way.
● Smart Spying Prevention
Based on that, OPPO decided to apply the AI-enhanced smart sensor to the field of smart spying prevention, which is constructed by utilizing a low power consumption sensor in combination with an intelligent recognition algorithm. The sensor could not only be used in privacy protection, but also could extend the scenarios in Smart AirControl, Smart Rotation, and Smart Always On. Many high-end smart home devices have equipped smart spying prevention technology as an auxiliary function. For instance, high-end home security monitoring equipment leverages DVS technology to capture only the outlines of people in its range – helping protect the privacy in living spaces. Similar with that, when your Reno4 receives a message, AI-enhanced smart sensor on the phone could identify whether only the mobile phone's owner is watching the screen. If not so, the content of the notification would be hidden to protect the user's privacy.
To be specific, the setting of the entire recognition logic makes the spying prevention more humane and comprehensive, which is a great companion to its advanced hardware. The sensor will first probe how many faces are in the scale.
• If only 1 face is detected, the main camera will be turned on to identify whether the face is of the owner him/herself; if it is, then it displays the entire message.
• If the sensor detected that there is more than one person (or no person) facing the display, then the notification will still be shown but the content will not be shown.
A smart sensor that can do much more – innovation improving user experience
The AI-enhanced smart sensor technology also introduced advanced AI capability to Reno4, which enables some futuristic features such as touch-free control and smart rotations. In recent years, gesture recognition has become another popular way of human-computer interaction and has been widely used in many fields, especially in the automotive field in smart cars. With the continued trend of marginal innovation in smartphone industry, gesture control may become an inevitable function of smartphones. OPPO joins this race with the AI-enhanced smart sensor. OPPO believes that such innovative and optimal functional user experiences are inspirational to the mobile phone AI assistant race.
• Smart AirControl
Reno4 is the first OPPO phone to bring full-screen gestures to their line-up. The Smart AirControl allows you to interact with Reno4 without touching the display and could perform tasks such as scroll up and down the pages on some popular apps like YouTube, Facebook, Instagram and TikTok. More conveniently, in a short period of time, the owner does not need to do a "starting up" gesture every time he or she scrolls the screen. It is also worth mentioning that this feature allows you to answer the call without touching your phone, which brings great convenience to those who work with plastic gloves most of the time.
• Smart Rotation
For most of us, especially the ones who prefer operating their phone while lying in bed, it is inconvenient when the content on the phone automatically flips to vertical when the Auto Rotate function is on. Based on this user insight, OPPO also introduces Smart Rotation to Reno4 with AI-enhanced smart sensor. When the phone and your face is rotated simultaneously, the AI-enhanced Smart Sensor and pose-recognition algorithm intelligently detect the orientation of your face and the phone to help determine whether to rotate the screen. There are some of the rotation scenes you often encounter:
When the phone is rotated from vertical to horizontal:
• If the face stays still – for example if you are watching a video and rotate your Reno4 – the screen will rotate.
• If the face rotated with the phone (such as lay in bed), the screen will not be rotated Surely this function could offer users a more immersive experience in various lifestyle scenarios in a smart manner.
• Smart Always On Display
Making full use of the characteristics of this AI-enhanced Smart Sensor, OPPO also applies functions to enrich user experience, such as "Smart Always On Display". This feature can identify whether a user is continuously watching the mobile phone, so that the screen will not turn off. This feature makes Reno4 more intelligent and provides better using experience.
In addition, on software level, a special brightening algorithm will make the sensor work better in low light. Even when the level of luminance is lower than 1 lux, Reno4's AI-enhanced Smart Sensor can function well.
The future of technology – convergent products
The development of mobile phones can be roughly divided into the feature phone era and the smartphone era. In recent years, it has entered the evolutionary stage of artificial intelligence era. What sets two eras apart is the ability to solve problems using new and improved solutions. AI is a very broad concept, and R&D for AI in smartphones means to identify and develop new solutions that provide human beings with more convenience in terms of communication.
Digital experiences enabled by AI assistance, especially virtual assistance, is considered to be one of the major recent technological advancement and most promising consumer trend. The form we are most familiar with is virtual assistant, such as Microsoft's Xiaoice or Cortana. The AI-enhanced smart sensor and its Smart AirControl and privacy protection functions have brought new possibilities to smartphone AI assistant. More recently, the future in smartphone features – AI assistants – may become more invisible and subtle. Finding a balance between easy operation and false touch, Smart AirControl is relatively easy to operate, avoiding false touch, it is an attempt and exploration in the field of human-device interaction. Even you could be like Iron Man and have your very own "Jarvis" or "Friday". A futuristic AIOT form could be foreseen, to replace operating the devices with your phone or remote control.
To further enhance user experience, OPPO put large amount of effort in the high-end hardware and software. Strategically, with rapid development of emerging technology, OPPO has stepped into the Era of Convergence, in which OPPO is not placed only as a mobile device company. It will also deep dive into the whole technology world to create convergent products for all.
Huawei's Ryan Ding: Unleash Network Potential, Inspire Business Growth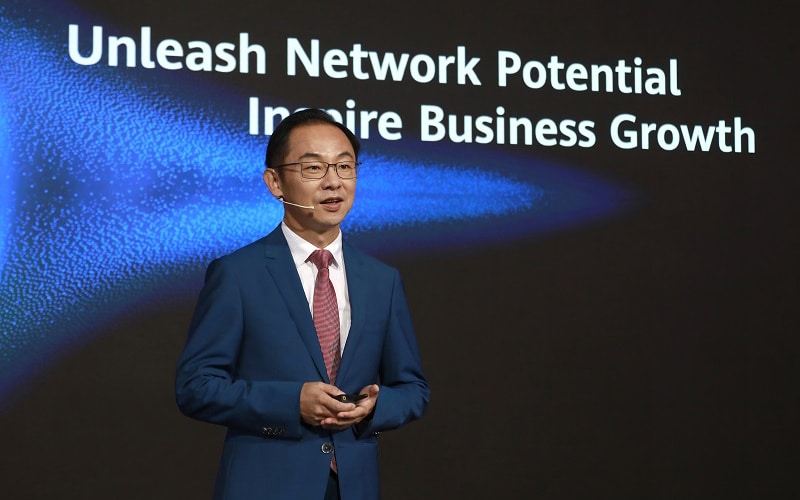 Huawei's Executive Director and President of the Carrier BG Ryan Ding delivered a keynote speech at the Better World Summit 2020 today. According to Ding, as the COVID-19 crisis continues globally, carriers need to be prepared in four areas of network construction and business development to quickly unleash network potential and inspire business growth.
1. Carriers need to maximize the value of existing networks. They should make the most of their networks and rapidly expand their capacity by using software or adding boards or replacing RRUs. This can help them respond to the soaring data traffic during the pandemic and optimize site TCO.
2. Carriers should focus on user experience and build the best 5G networks. The best network experience brings the biggest commercial success. In South Korea, for example, carriers are seeing lucrative gains from building the best 5G networks and offering users the best experience. Huawei will continue to help carriers deliver the best possible user experience and quickly monetize 5G network capabilities.
3. Carriers need to speed up 5G commercialization in B2B for more business opportunities. 5G is entering a new development phase, and the B2B market is key for carriers' commercial success. Carriers need to choose the right industries and build new 5G capabilities targeting B2B. They also need to push for unified industry standards to accelerate 5G adoption at scale in B2B.
To succeed in B2B, choosing the right industries is crucial. Private lines have become a quick-win use case for 5G in B2B, with more than 15 carriers having 5G private line services. Carriers can consider three factors when deciding which industries to focus on: industry attractiveness, commercial viability, and technical viability. Huawei suggests that carriers should currently focus on mining, steel, ports, and oilfield industries when developing 5G in B2B.
Carriers need to build 5G network planning, construction, maintenance, optimization, and operations capabilities for B2B. For example, they need to improve their network planning capabilities that target different production environments of industries, and provide products and solutions that meet industry requirements. In addition, they need to develop service and ecosystem enablement platforms, provide standardized products and services, and build viable business models.
Carriers need to push for unified industry standards. Unified industry standards are the basis for large-scale 5G development in B2B. Cross-industry collaboration is well under way. Many industries like mining and steel have begun to communicate industry standards through such efforts as publishing industry white papers, establishing ecosystem alliances, and participating in standards discussion.
4. Carriers need to build future-oriented target networks. The telecoms industry needs to think hard about how their networks can be adapted to the ever-changing needs of individuals, families, and businesses as well as how to support the development of the digital economy. Huawei will continue to help carriers build future-oriented target networks to support their continued success.
Other speakers at today's session include Liang Baojun, Senior Vice President at China Unicom; Liu Jian, General Manager of Department of Government and Enterprise Service at China Mobile; Choi Yoon Ho, Vice President of AR/VR Service at LG U+; Phil Kendall, Executive Director at Strategy Analytics; and Peng Honghua, President of 5G Product Line at Huawei.
For more information about Better World Summit 2020, click here.