Mlais M4 Note review, great Samsung Galaxy Note 4 clone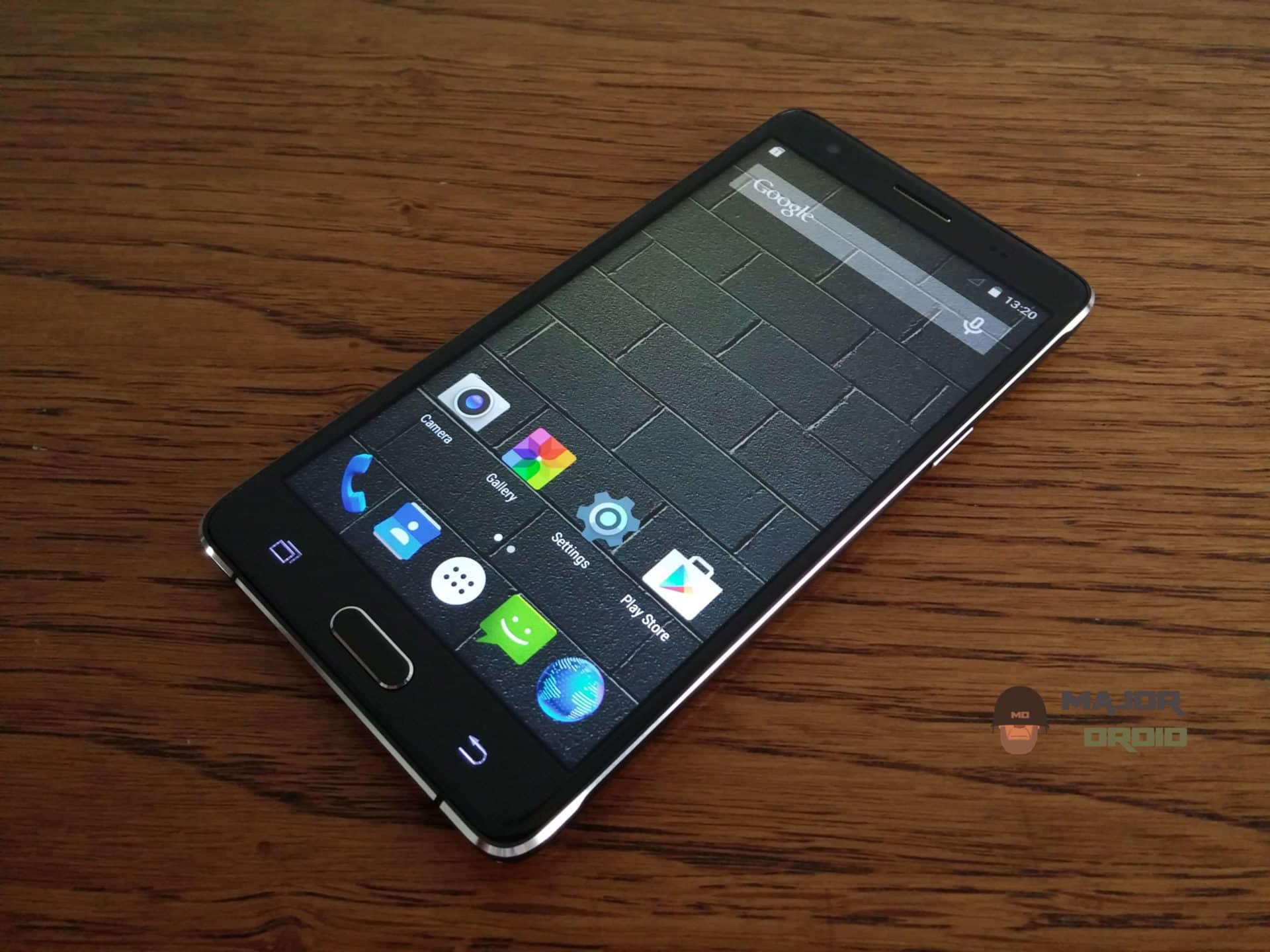 After some time Hong Kong company Mlais have presented a new phone and they will present several new devices also very soon. So I you will like it because this device is very interesting. And one more about this mobile company is that they have started to work approximately 6 months ago.
First device which I have reviewed from this company was the Mlais M52. In the beginning I did not have high expectations but after I have done all tests I must say that I was pleasantly surprised with great build quality and hardware performance for this price range.
So now I have opportunity to introduce to you Mlais M4 Note which is definitely inspired by the Samsung Galaxy Note 4. It means that this dual sim smartphone is very similar or to be precise it has premium design but it costs much less.
Main features are premium look with metal frame which has really nice polished effect. 5.5 inch IPS HD screen with 2.5D glass. It has also 2GB of RAM and 16 GB of internal memory, and all this you get for only one $140.
Design and build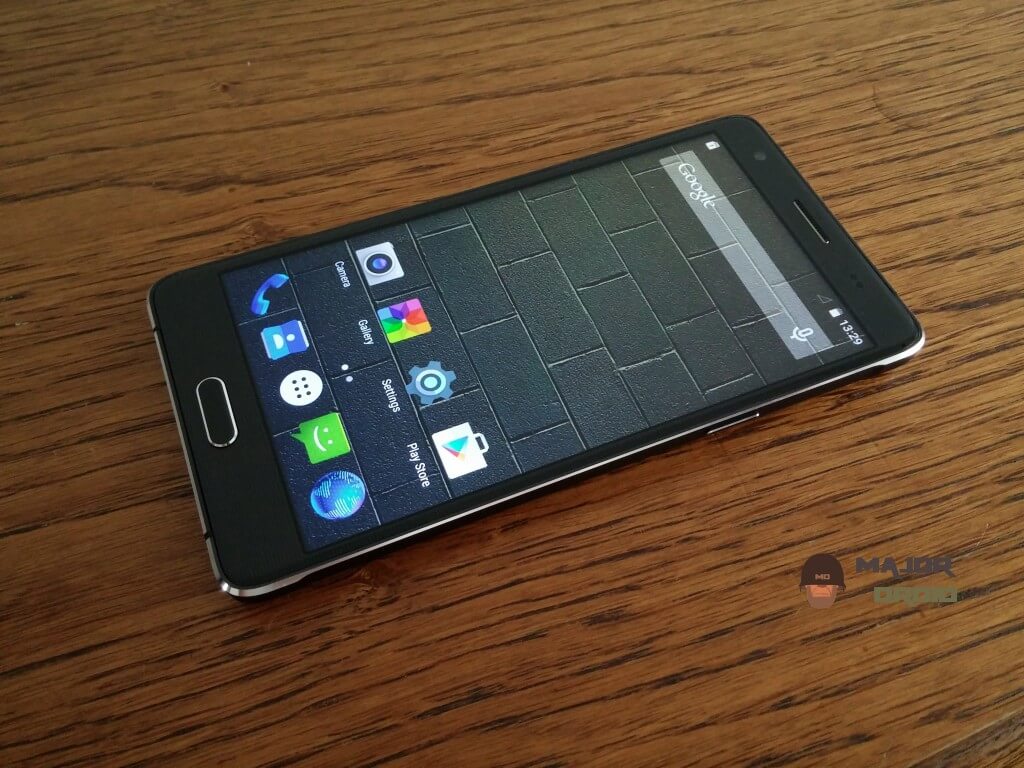 So if you have looked the photos you could see that the M4 Note is a clone of Samsung Galaxy Note 4 with several differences of course. It has elegant design and in my opinion it is good-looking phone which I personally really like it. But what about build quality? It is well-known that clones mostly has poor build quality but in this case the situation is completely different. Because the Mlais did a great job and I must admit they have taken care of of every detail. For example it has metal frame which has really nice effect and it looks great. The buttons are also made of metal and they are in the same color like a frame. The the screen has 2.5D less and below the screen there are 3 buttons which 2 of them has backlight. On the right side there is power on off button while on the left is volume button. Overall I am satisfied with build quality because it is as good as the more expensive devices.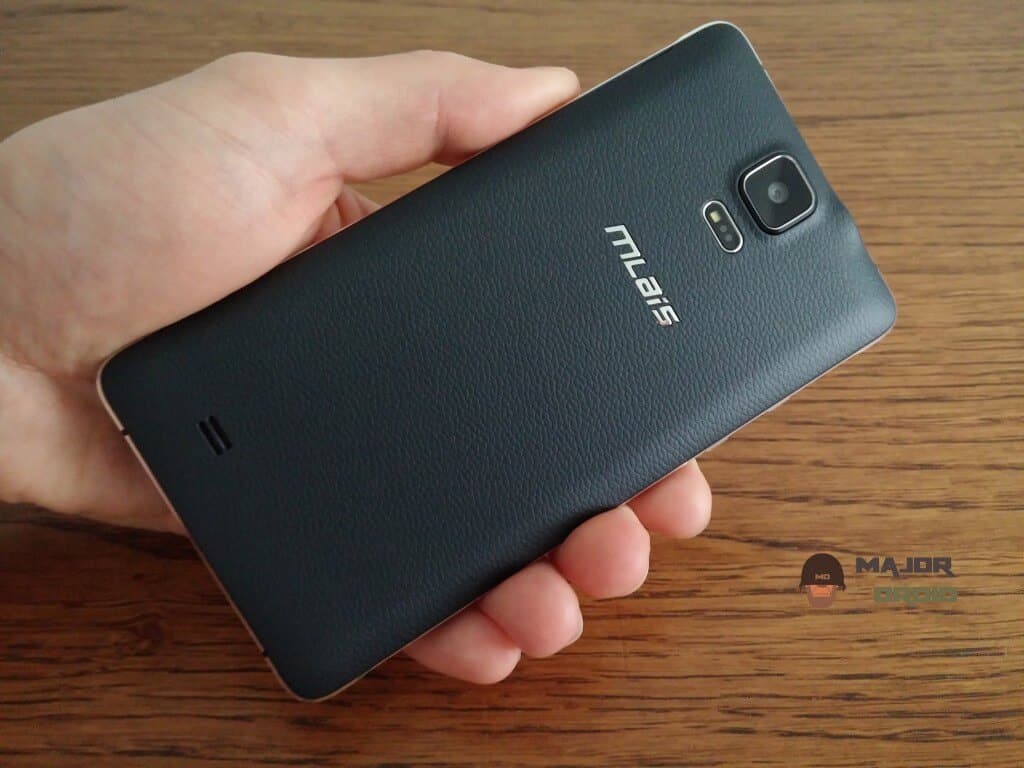 [Best_Wordpress_Gallery id="12″ gal_title="mlais m4 note design"]
Display
The Mlais M4 Note has 5.5 inch IPS screen with HD resolution or to be precise 1280×720 pixels. So many of you will noticed that the screen resolution could be higher and I agree with you. But in reality after the some time of using I can say that the display actually is good. Indeed the colours and contrast are very good especially colours which are natural and nice and pleasant for eyes. Viewing angles are also good thanks to IPS technology while the screen digiter works as it should work so during use I did not encounter any problems.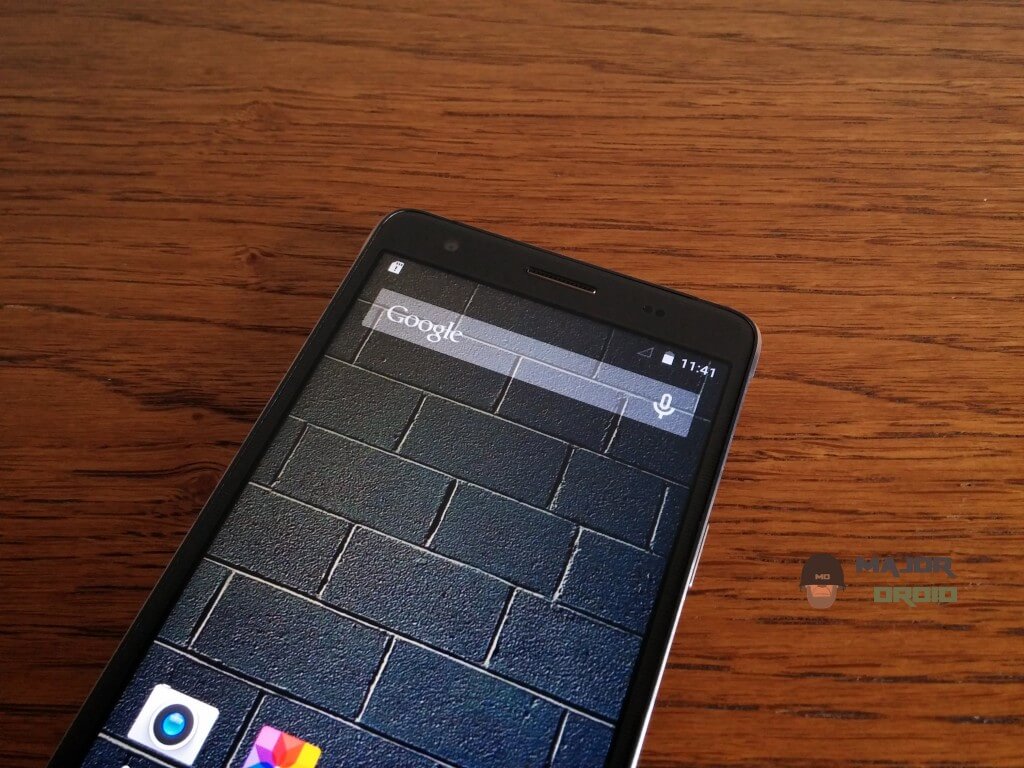 Performance and benchmark testing
The M4 Note has pure mid range hardware under the hood. So it has quad core CPU MediaTek MT6732 with speed 1.5 GHz and in this combination it has also 2 GB of RAM and 16 GB of storage which can be extended with microSD card up to 64 GB. The GPU is ARM Mali-T760 MP2 with speed up to 500MHz. So you can see it is mid range device which proved to be strong enough for all types of use including playing games. The MediaTek MT6732 is very good chipset which offers adequate performance so you will be able to watch movies, play games and of course everyday use. During use I did not encounter any lags also I have tested the device with several benchmark apps and below you can see the scores. Also the hardware performance and much better than expected because it has 720P panel. Overall this device offers smooth user experience.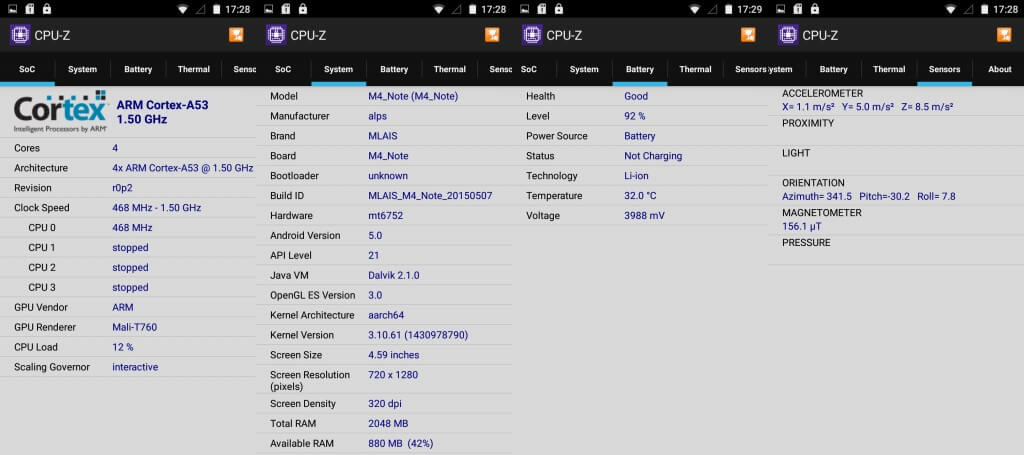 Benchmarks test results
Antutu Benchmark v5.7: 34073
Geekbench 3: 734/2160
Vellamo: 1156/1507/3098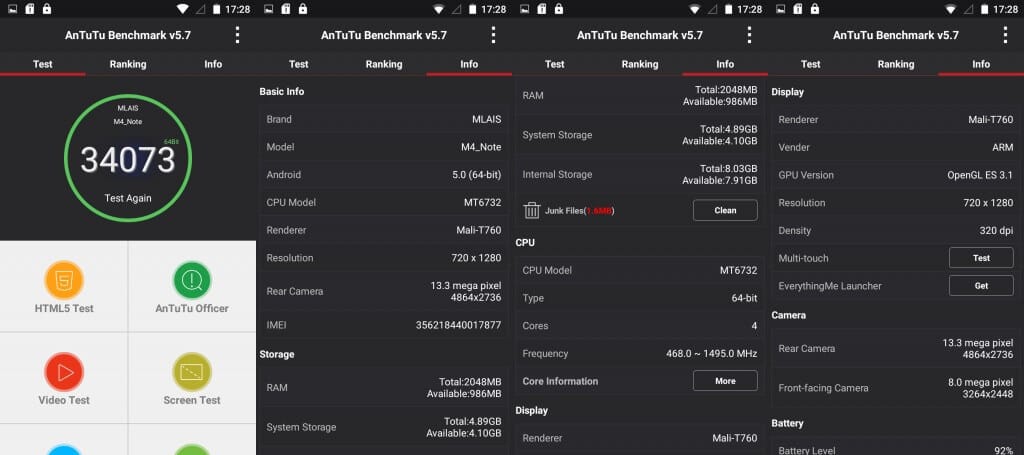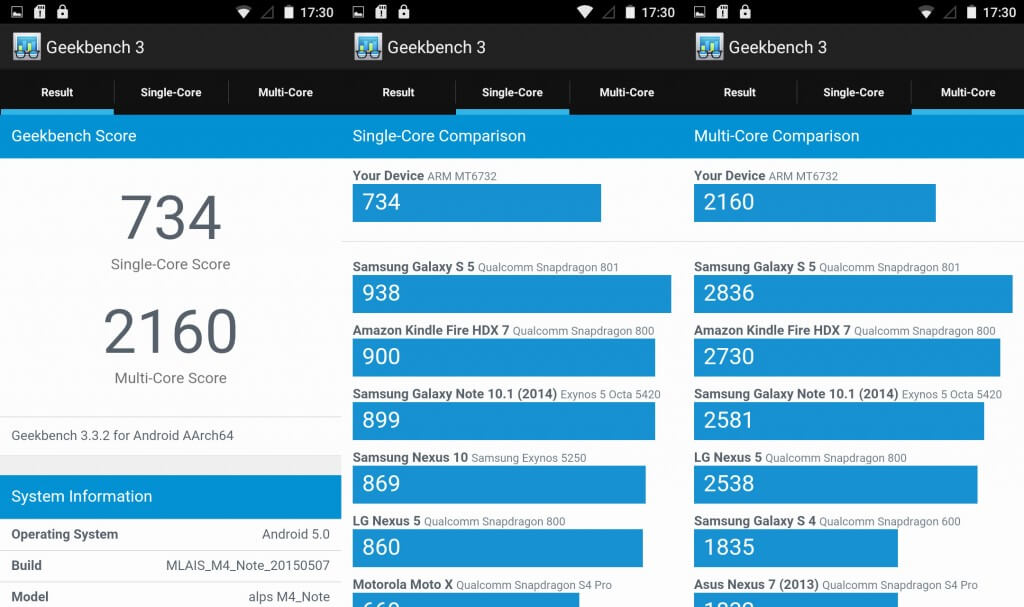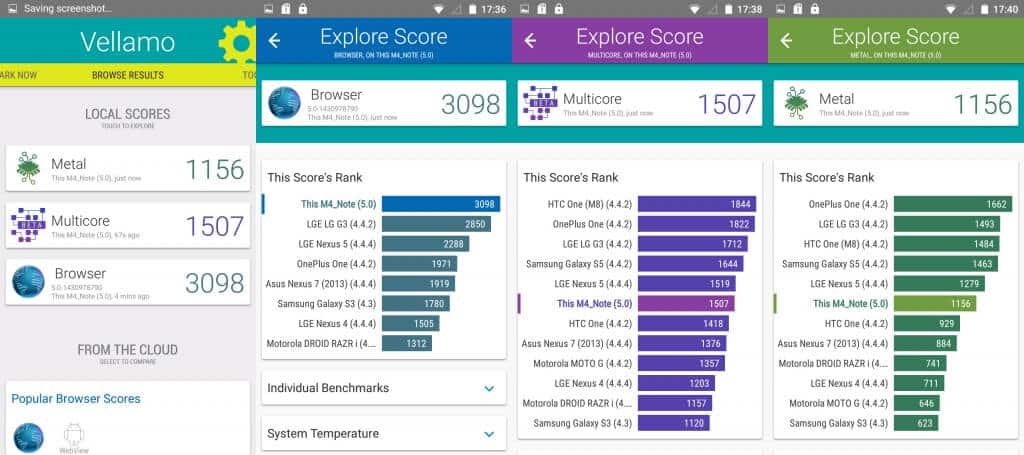 Software
It comes with super clean ROM which has Android 5.0 system installed. Without exaggeration it does not have any additional applications. Just several standard Android apps were additionally customised and that's it. In my opinion this is better because you have everything in your hands now and you don't need to waste your time on deleting unwanted applications. Also when I have for the first time turned on the Mlais M4 Note and when I have connected it to wireless, I have received a message that there is a new available update big approximately 130mb. Overall the user interface and operating system are clean, they are working reasonable fast and so far without problems.

Connectivity and GPS
We can see that almost every dual-sim smartphone these days like the Mlais M4 Note has Wi-Fi, GPS, Bluetooth v4 and support for 3G and 4G LTE network. All connectivity functions works as they should to work so during use I did not have any problems. Really here I cant say too much because there are too ordinarily functions. For 3G network it supports: 850/900/1900/2100MHz and for 4G network: 800/1800/2100/2600MHz. Talking about GPS it works with precision of 4 m.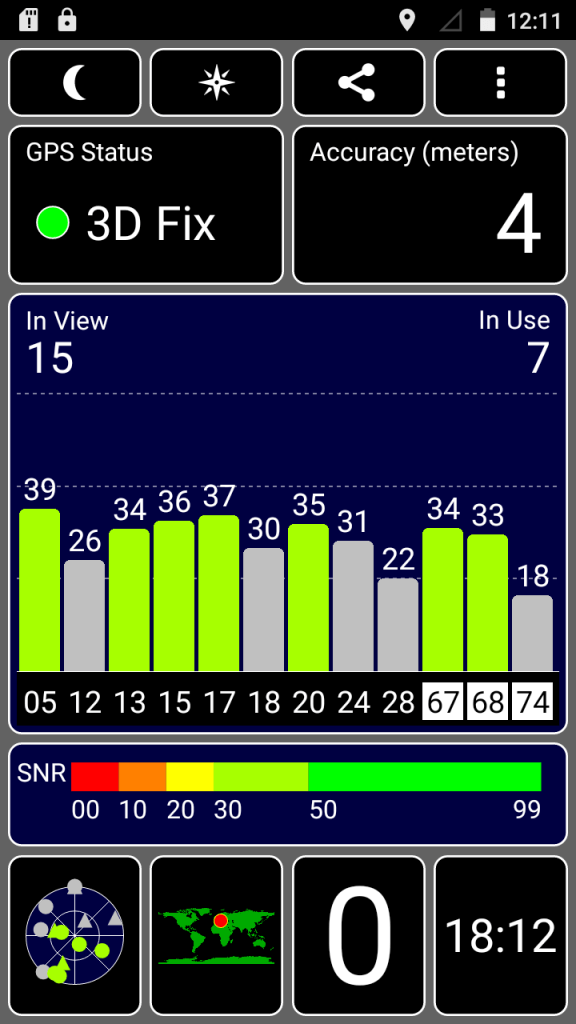 Camera Quality
It has 13 megapixel primary camera which is equipped with led flash and the sensor has f/2.2 aperture. In this price range around $140 usually the smartphone does not have the camera which will produce photos with WOW effect. So every time when I test the camera I don't have high expectations. In this case the photo quality is medium but overall it is not too bad. Camera app has all standard functions and it can also be launched if you write letter C as gesture function.
Photo Samples
[Best_Wordpress_Gallery id="13″ gal_title="camera samples"]
Battery life
This phone comes with battery which has capacity of 2400mAh. For now during average use it gives autonomy of one fully day. So for 5.5 inch smart phone with medium strong hardware is expected result.
Conclusion
As conclusion I can freely say that the Mlais M4 Note is great device. Because it has really high build quality especially for this price range but it also has better build quality then some other smartphones in higher price range. It has also good-looking design thanks to Samsung Galaxy Note 4. The hardware under the hood is enough strong for every purpose, also supports  3G and 4G LTE network. Fully working GPS and of course very low price. So in my opinion if you looking for something like that you should definitely consider this smartphone. For more information please visit the Mlais official website.