Mlais M52 Red Note Review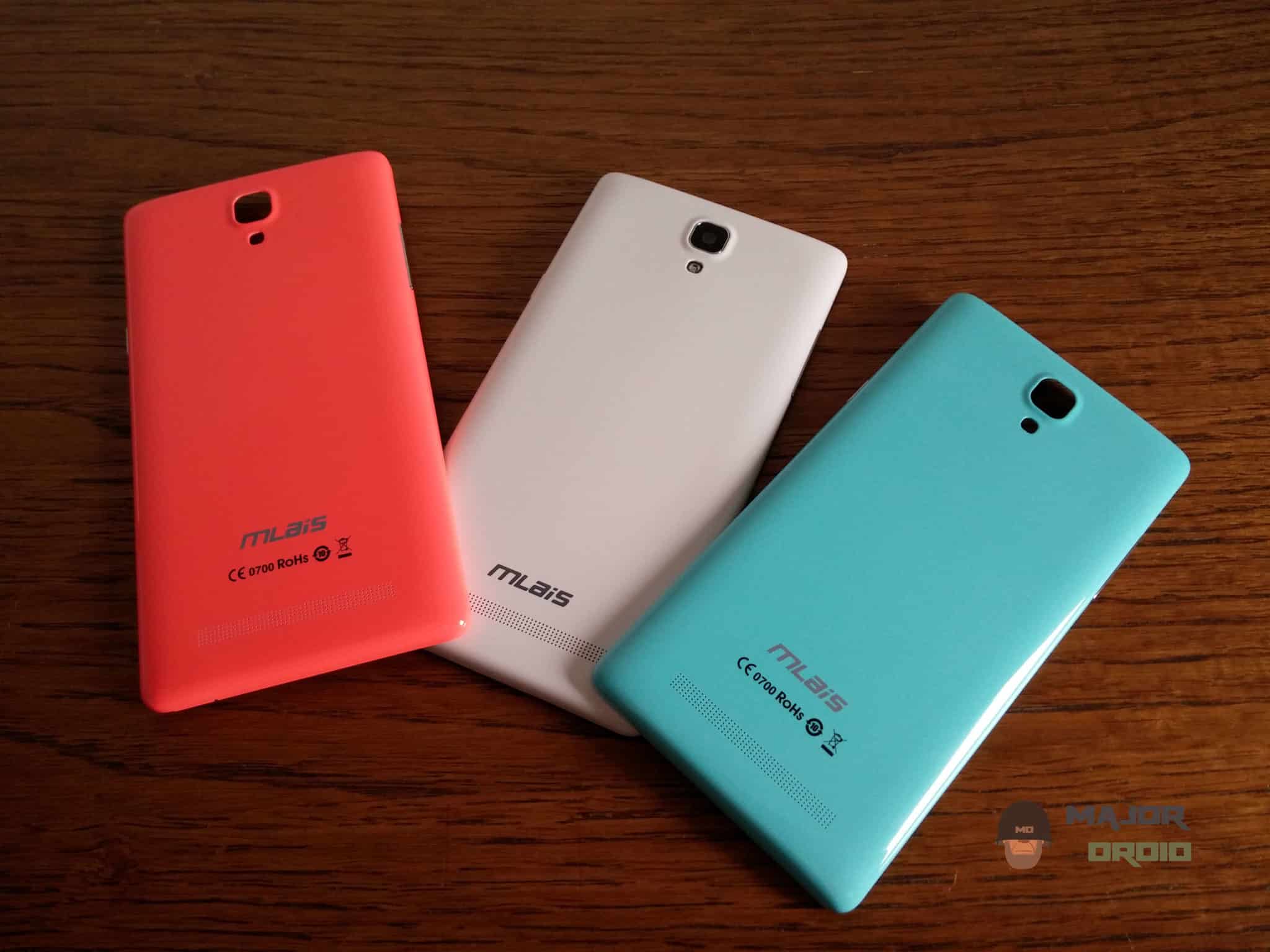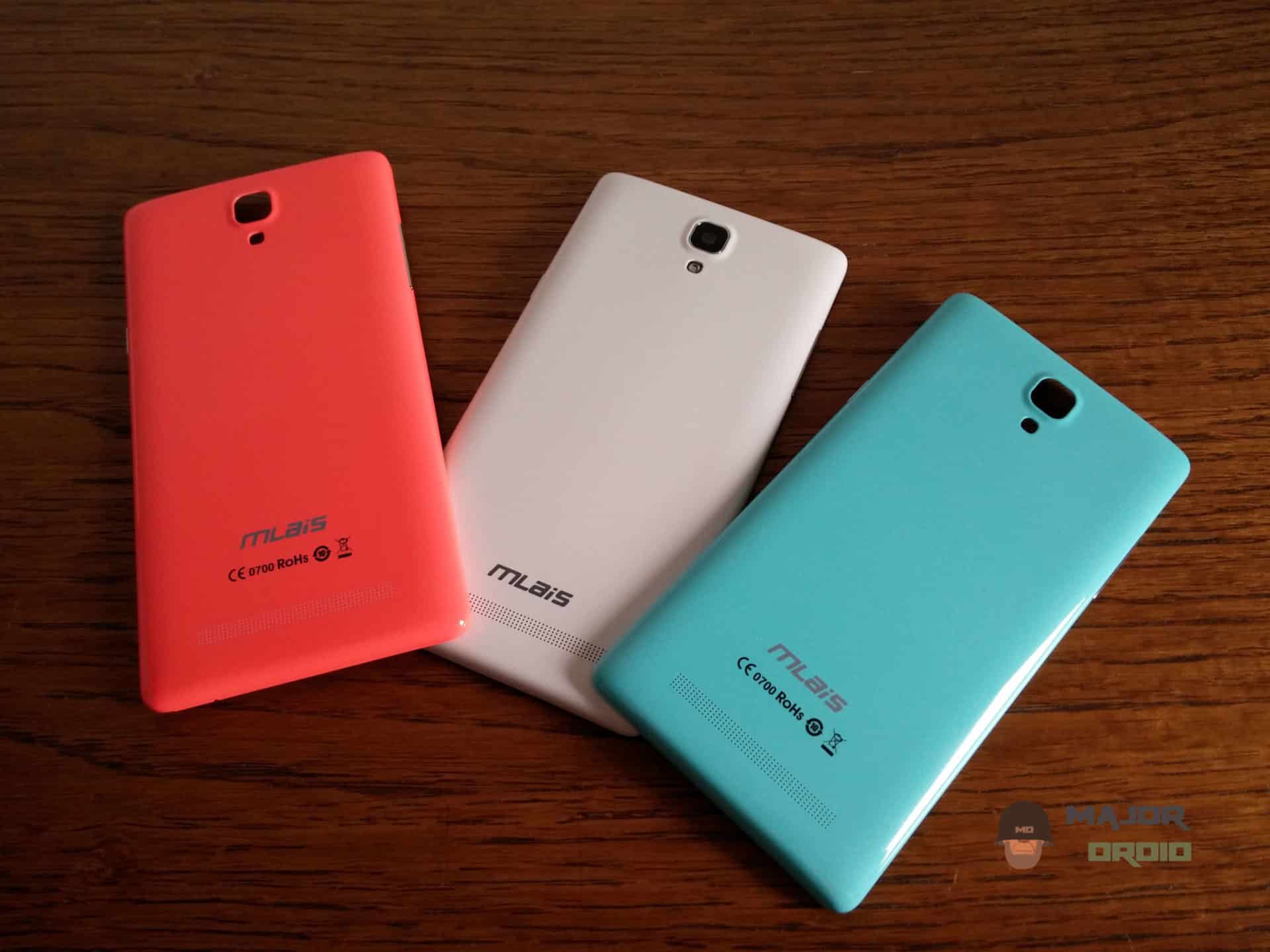 I'm so happy because I have opportunity to introduce to you excellent dual-sim smartphone called Mlais M52 Red Note. This is currently the newest model from this company and I must admit that they have done a great job and you will see why I am telling you this now.
Design and build
Mlais M52 is completely made from high quality plastic. The front side is completely in black while the edges and the back side can be in the possible colors which are white, blue and red. All collors are really beautiful and it is up to you which one you most like.
On the front side we have 5.5 inch HD screen, above the screen is located front facing camera and below there are three buttons with backlight in red color. So you can see that the device has buttons with backlight. On the left side of phone there is volume button and on the right side is power on off button. On the top of Mlais M52 are located ports for Micro USB and headphones.
In my personal opinion the build quality is really good, they really did the good job. All parts are precisely placed, back cover precisely fits the body. About design in my opinion it is really cool and I think you also will like it.
Display
Mlais M52 Red Note has 5.5 inch IPS OGS HD screen, or if you don't know what means HD. It means that the resolution of the screen is 1280×720 pixels – 720p. The screen is really beautiful because dispay is very sharp and natural. Working with the phone is quite easy because the screen is precise, it is enough just small touch. Overall without exaggeration the screen is excellent.
Performance and benchmark testing
Under the hood this dual-sim phone has really strong hardware. It is based on 64bit Mediatek MT6752 CPU. This CPU is octa-core with 4G LTE network support. In this combination it has also 2 GB of RAM and 16 GB of internal memory. The GPU is ARM MALI-T760. If you need more space then you can use microSD card up to 64GB.
I tried to play several games like GTA San Andreas and Modern Combat 4 Zero Hour. Both games are highly demanding and freely I can say that all games worked like a charm without any problems. I tried several other applications and including them they worked perfectly normal. So it can see that this smartphone has really strong hardware. Which will further be proved by testing with Antutu Benchmark and Geekbench 3. Below you can see benchmark test results for Mlais M52.
Mlais M52 Red Note – Benchmarks test results
Antutu Benchmark v5.6: 43231
Geekbench 3: 810/4005
Software
It comes with pre-installed Android 4.4.4 system, the user interface is completely stock. It is not additionally customised and it is without any undesirable software. The system is fluid and fast and until now I did not find any problems. When I have for the first time connect it to my Wi-Fi network it the message just appeared for wireless update. So this is a good sign because we know that many other Chinese smart phones never gets any update.
In settings for example you have ability to choose what color you will have for notification light. You can edit settings for the led working time, notification led color, calls led color and messages led color. This phone also supports screen gestures so you can for example with double up make up the screen from standby mode in same way like on LG G2 it is working pretty good.
Connectivity and GPS
It has all standard features like any other smart phones these days, so it has Bluetooth 4.0, dual WIFI, support for the 3G and 4G LTE network. It supports all available frequencies including 900 MHz frequency for 3G network which is really good and very important for many European users. It has also normally GPS which works great with precision of 1m! When you for the first time start GPS then my recommendation is to use Wi-Fi or network just for preparing GPS. After that you don't need neither Wi-Fi or network because GPS works out of box!
Camera
According to the company the front facing camera is 8 megapixel with 88 degrees wide angle. While the primary camera is 13 megapixel with true led flash. First I can say the led flash is extremely strong and in the blackest darkness you will be able to take photos. The photo quality of primary and front facing camera is very good and you will be satisfied with the quality. The video quality is also good same as for photos. It can record maximum in 1080p also known as Full HD or FHD. Below you can see photo examples.

Battery life
Mlais M52 Red Note comes with high-capacity battery which has capacity of 3200mAh. In my opinion this is really impressive and for now I think that capacity is real because for now shows very good results.
Conclusion
In my opinion if you want to buy a dual sim smart phone with strong hardware and with many useful features under $200 then Mlais M52 Red Note is best buy. Because it has gorgeous 5.5 HD screen, it has also for 64 bit CPU. There is also 2 GB of RAM and 4G LTE support. The price is really low around $150. If you need more information you can go and visit the official Facebook website.