Mlais M7 Plus with Mediatek MT6753 & Sony IMX214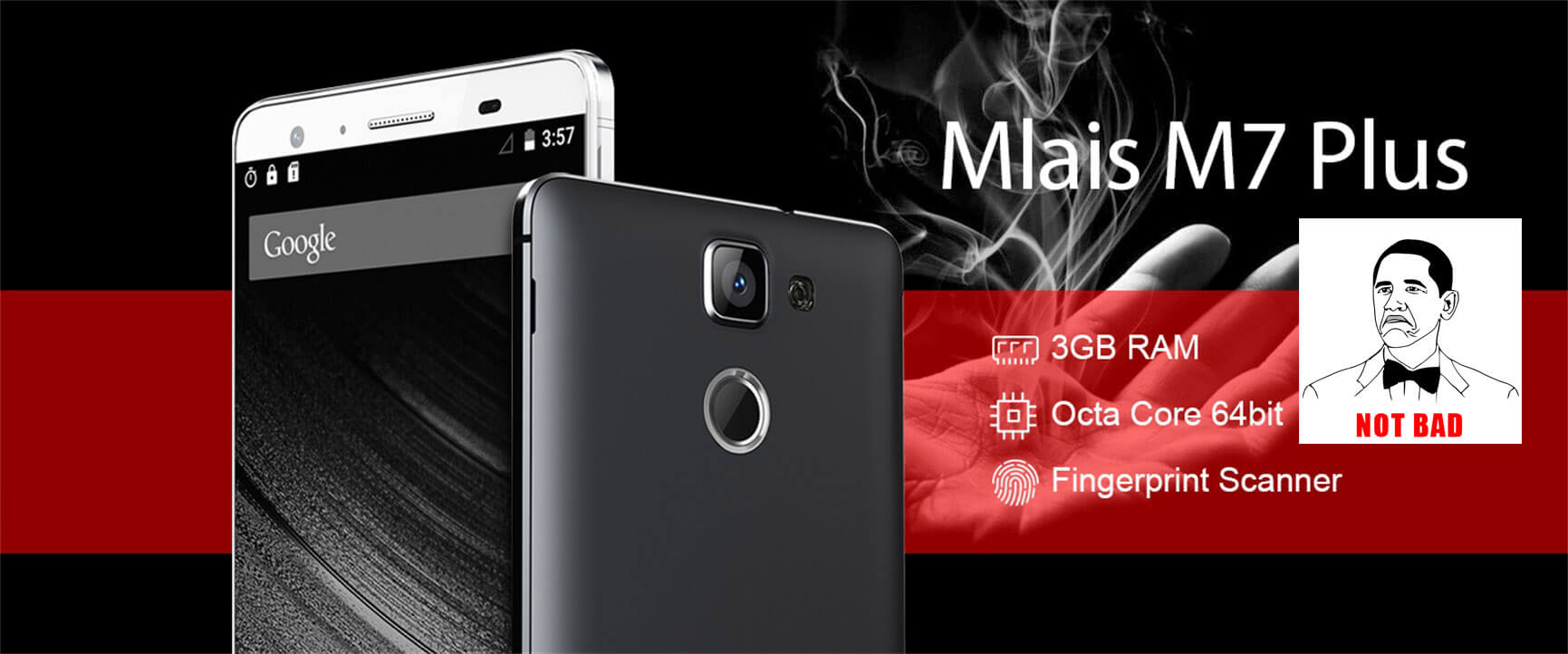 I have received exclusive information from my dear friend from Chinese company Mlais. They have announced a new flagship phone called Mlais M7 Plus which is upgraded version of M7. According to the company it has very similar design as previous model but at the same time it has several new features including stronger hardware.
The Mlais M7 Plus will have much better fingerprint scanner which will allow you to wake up and unlock the phone just to with one touch. Talking about hardware it will have newest and better 64-CPU with 8 cores under the name Mediatek MT6753. Where the RAM will be the same as on previous model so it will have a 3GB of RAM.
Everybody these days loves to use smartphone for taking photos so you will be happy also because the M7 Plus will have better camera sensor Sony IMX214. So I am pretty sure that you will be satisfied with photo quality. From other available information I can say that this device will be delivered with newest operating system Android 5.1.
If you take a closer look you will notice that the M7 Plus will have the battery with slightly larger capacity which is of course good move from company. Because my capacity gives you more time for use. And in my personal opinion for me it is very important to have a LED modification light which will also have.
If you are asking yourself how much it will cost I can say that the price will be less than $189.99 which is a great buy so stay tuned for more information about the Mlais M7 Plus.
Below you can see the main differences between M7 and M7 Plus. Also for more information please visit the official website.
| | | |
| --- | --- | --- |
| M7 | M7 Plus | |
| •         First generation fingerprint scanner•         Unlock the phone after manually wake up the phone | •         One touch fingerprint scanner•         Wake up and unlock the phone together with one touch | D |
| •         64bit Octa-core MT6752 CPU | •         64bit Octa-core MT6753 CPU | D |
| •         3GB RAM | •         3GB RAM | S |
| •         13 mega-pixel Sony IMX135 main camera, 5 mega-pixel front. | •         13 mega-pixel Sony IMX214 main camera, 5 mega-pixel front. | D |
| •         5.5-inch HD display | •         5.5-inch HD display | S |
| •         4G LTE | •         4G LTE | S |
| •         Android 5.0 Lollipop | •         Android 5.1 | D |
| •         2600mAh battery | •         2800mAh battery | D |
| •         No | •         Breathing light | |
| •         $189.99 | •         ? < $189.99 | D |
S=same D=different