No.1 D5+ Android smartwatch review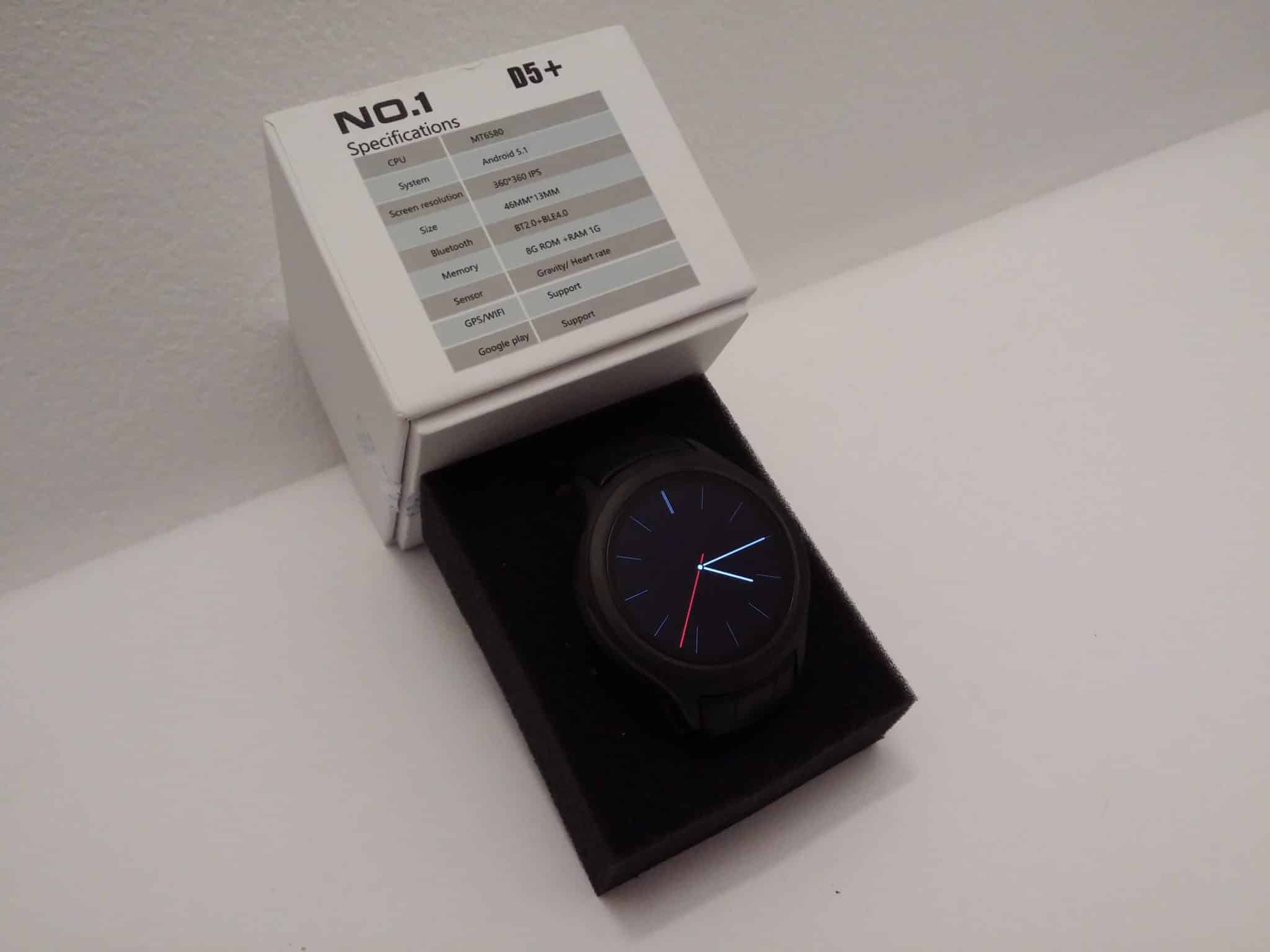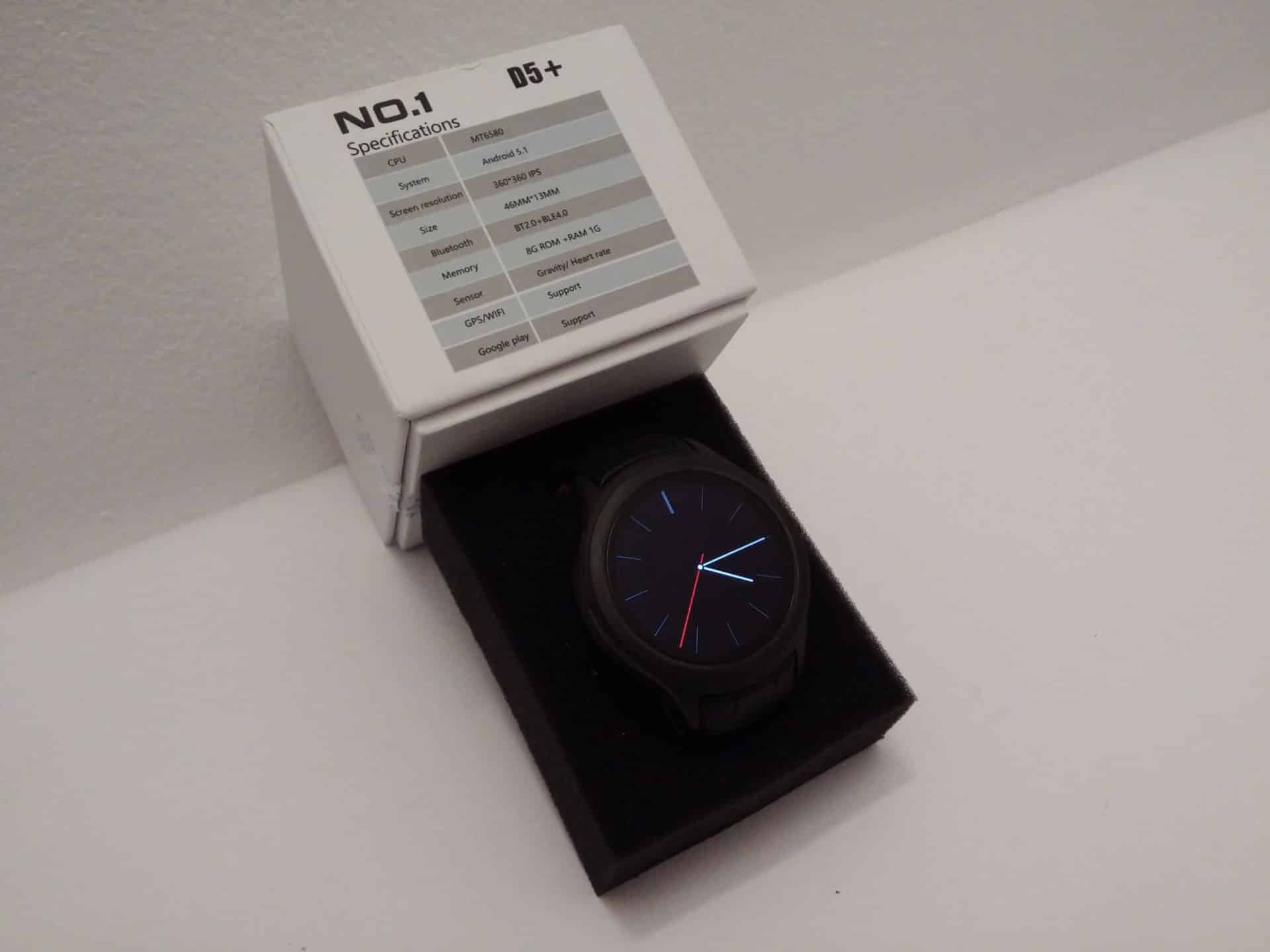 We can all agree that at this moment we have huge number of different smartwatches on the market, mostly they are from China. But in our opinion best Chinese company for smartwatches is definitely No.1 which has recently introduced No.1 D5+ smartwatch running Android 5.1 OS.
Expect Android OS has very good built-in hardware for the smartwatch like 1GB of RAM for example. The price is around $130 and we believe this is a fair price. If you like you can stay here and read all of you about D5+ smartwatch.
Design and build
Talking about the build quality and design we must admit that it looks really nice, they have done a great job for design. But also build quality is great because including for all details. The case is made from aluminum while the strap is made from a leather. Talking about the case actually it is made from 316L stainless steel. Wristwatch is not too heavy, and it is really nice to wear it. Overall this smartwatch is awesome in and way.
Display
No.1 D5+ has 1.3 inch screen with resolution 360 x 360 pixels. For this screen size the resolution is great choice which is giving to the user great experience in any condition including outside. Likewise the touch works precisely and you don't need to touch it too hard.
Performance and benchmark testing
Actually we believe that this information is not too much important for smartwatch but still we will provide it for you if you believe that this is important for you. As we said earlier D5+ watch has pretty strong hardware, so it has quad core CPU Mediatek MT6580 with 1 GB of RAM and 8 GB of storage space their use it has approximately 5 GB free. So if you are asking yourself does it support microSD card then we can say unfortunately no. We tried different things with this smartwatch and everything works really good without lags. Of course we did not tried to play games. Below you can also see benchmark test scores.
Benchmarks test results
Software
in the beginning to be told you that the No.1 D5+ is running Android 5.1 operating system, which is definitely advantage because in this will you have many different possibilities and features then smartwatch without OS. It normally comes with Google play with other standard apps. Also when we have for the first time turned on the smartwatch it offered wireless update. So it is very similar to the smartphone system. But don't forget that it has but a installed applications for sports activities, but there are also applications for heart rate monitor and similar.
Connectivity and GPS
We have been pleasantly surprised when we heard and learned that it has support for one SIM card, GPS, WIFI, and Bluetooth V3 / V4. Because mostly other smartwatches does not have half that. But our happiness has no end because Wi-Fi and the GPS works great where Wi-Fi has good and strong signal. GPS works with precision of 3 m. Also if you need you can use it for calls, send and receive messages, and of course for Internet surfing. In other words you can use it the same as any other smartphone.
Battery life
It comes with battery which has capacity of 450mAh, and with average use it can last two days. Which is actually a good result for these kind of battery.
Conclusion and price info
Really No.1 D5+ is great smartwatch because it offers high build quality, really cool design, powerful hardware for smartwatch of course, and very low price which is now around $130. It has 1 GB of RAM, 8GB ROM, Wi-Fi is strong and has big range, GPS works to be 3 m decision, and much much more.
So if you are interested you can visit shop where you can buy it, and from what we can see it is now on sale with price only $100.