Syllable D900Mini wire-free Bluetooth headphones review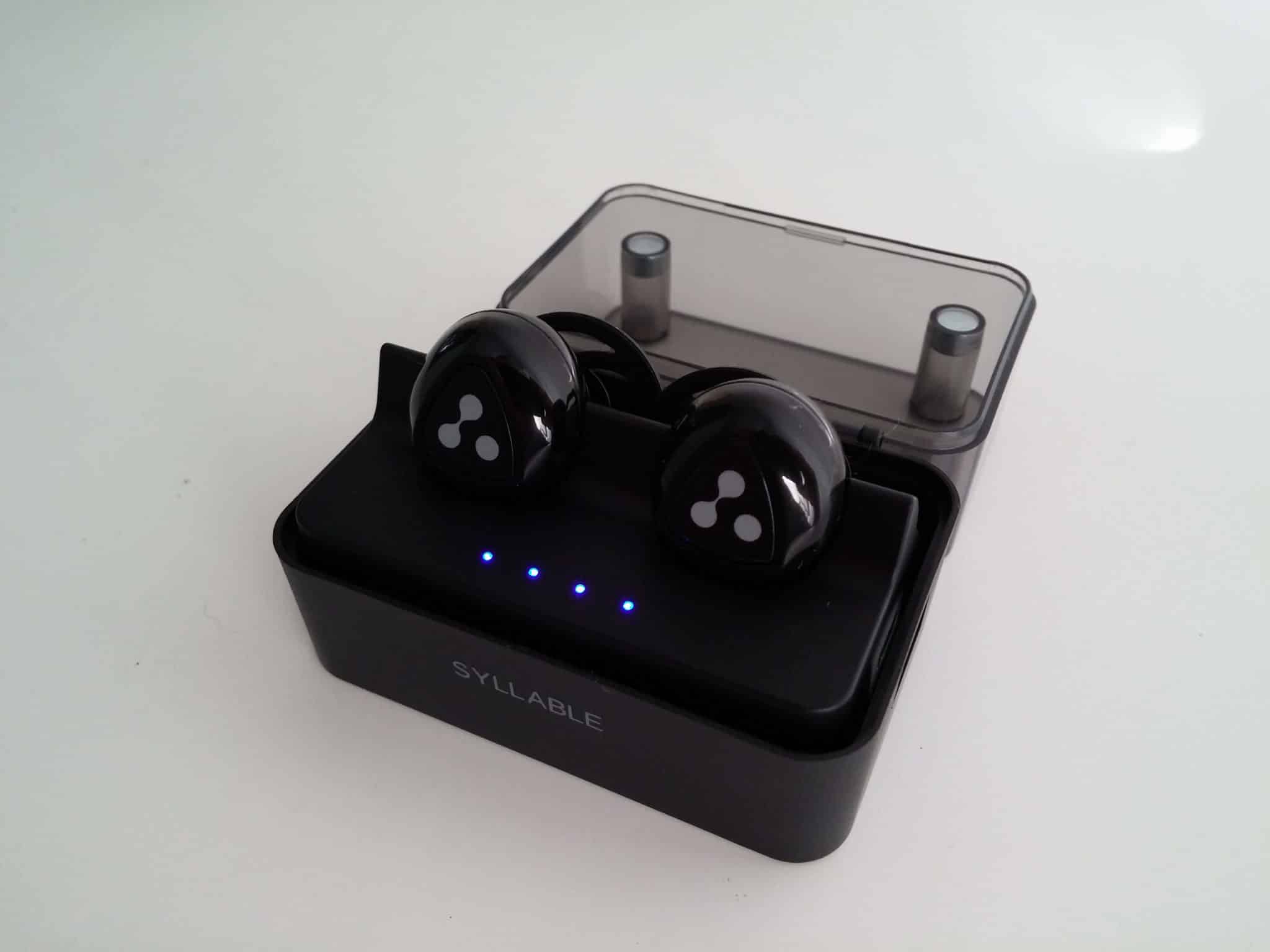 These is the newest wire-free Bluetooth headphones on the market, and we are pleasant to have opportunity to introduce to you headphones called Syllable D900Mini. If you don't know nothing about this company then we can tell you that Syllable is a Chinese company which mostly have headphones as main product, and they are very popular.
As you can see lately Bluetooth headphones are very popular, and the latest example is iPhone 7 which comes with wire-free headphones. So in our opinion Syllable D900Mini is definitely hot gadget. We hope that in our review you will find useful information.
Likewise D900Mini wire-free headphones are best budget headphones under $50 because actually the price is around $35. So talking about the build quality and design, from what we can see mostly all Bluetooth headphones have at least one wire, but as you can see these headphones has none at all.
Each headest has own battery and hardware, therefore they can work separately. So for connectivity it supports Bluetooth version: 4.1 with support of Powlev CLASS II, Bluetooth protocol: A2DP,AVRCP, Bluetooth mode: Hands free,Headset, and it can work up to 10 m.
Talking about battery and charging, Syllable made a great choice because case for headphones is at the same time also recharging station. So if you are not using headphones you can easily put it in case, and easily charge it. Actually it is a clever idea from them. Also the battery has 35mAh and according to the company it can last 180h in standby mode, and approximately 2h music time or 3h of talking time.
D900Mini comes with the great bundle, so except wire-free Bluetooth headphones you will get also the charging dock station, USB cable, and black silicone tips larger and smaller. So you can decide which one fits more to you or which one are more comfortable for you.
The pairing process is very easy, and everybody can do that in just a few steps under one minute. The first thing you'll need to do is turn on a Bluetooth connection on your smartphone or desirable device. After that you will need to hold down the button for a few seconds on D900Mini and when LED light will be blinking then you are ready to connect.
Talking about sound quality we must admit that the we very satisfied because it offers overwhelming sound. The bass is great and we believe that it will appeal to you. We played several different type of music like pop, rock, dance, and we have found that the Syllable D900Mini are doing great job. For some people these kind of Bluetooth headphones are great for sports activities, gym, and similar.
These headphones has also microphone built in and you can use it for a hands-free, where we tried several calls. Results are good because talking to other person was ok, other side heard us very well.
As in the beginning we mentioned that the the price is very low around $35, we believe that the Syllable D900Mini are the best budget Bluetooth headphones. Because they offer great the build quality, cool design and the most important thing great sound quality.
Also if you want to buy it you can do that at Amazon, or if you are from UK then here, and Spain Amazon.