No.1 Mi4 Xiaomi Mi 4 clone Review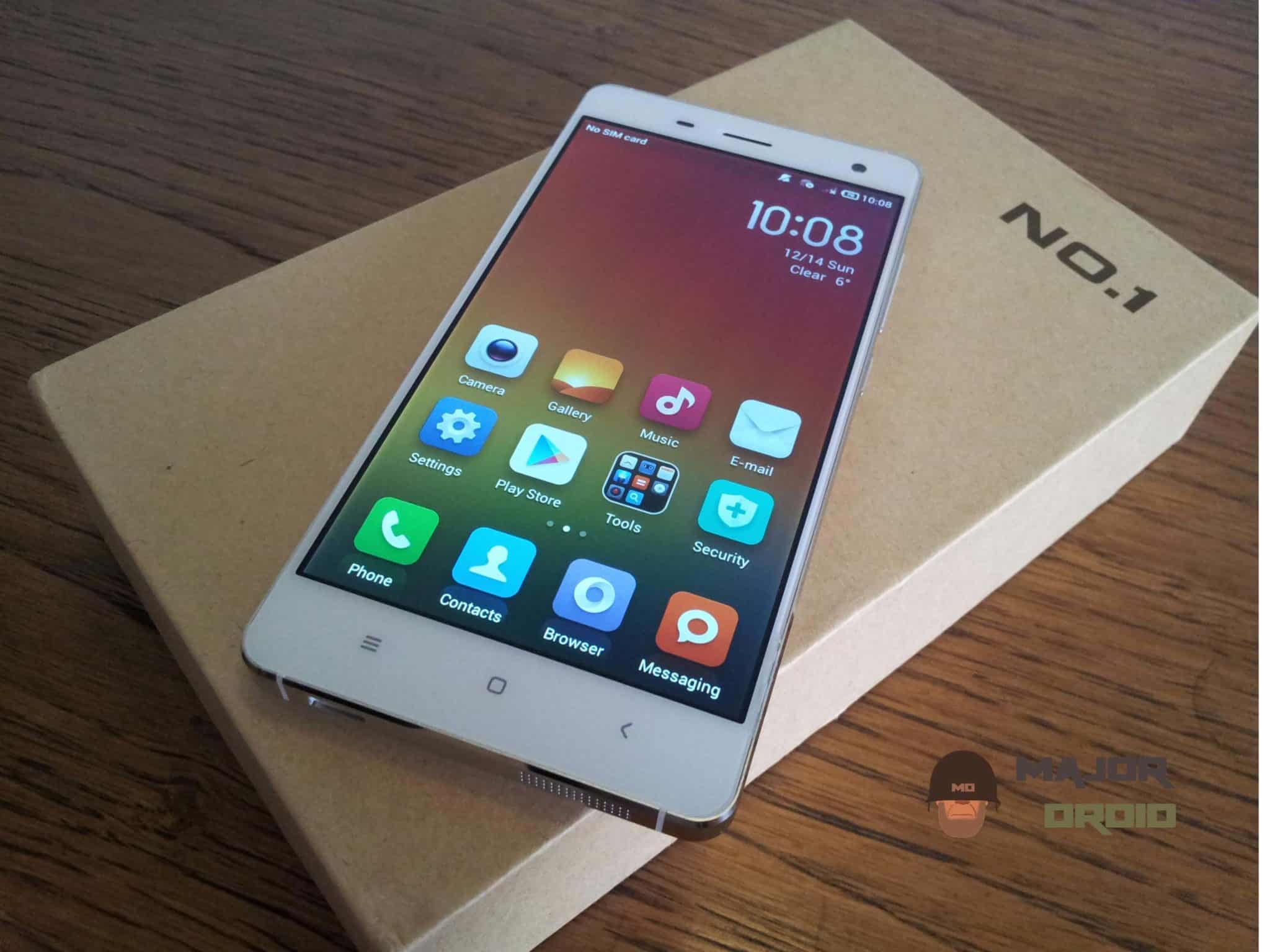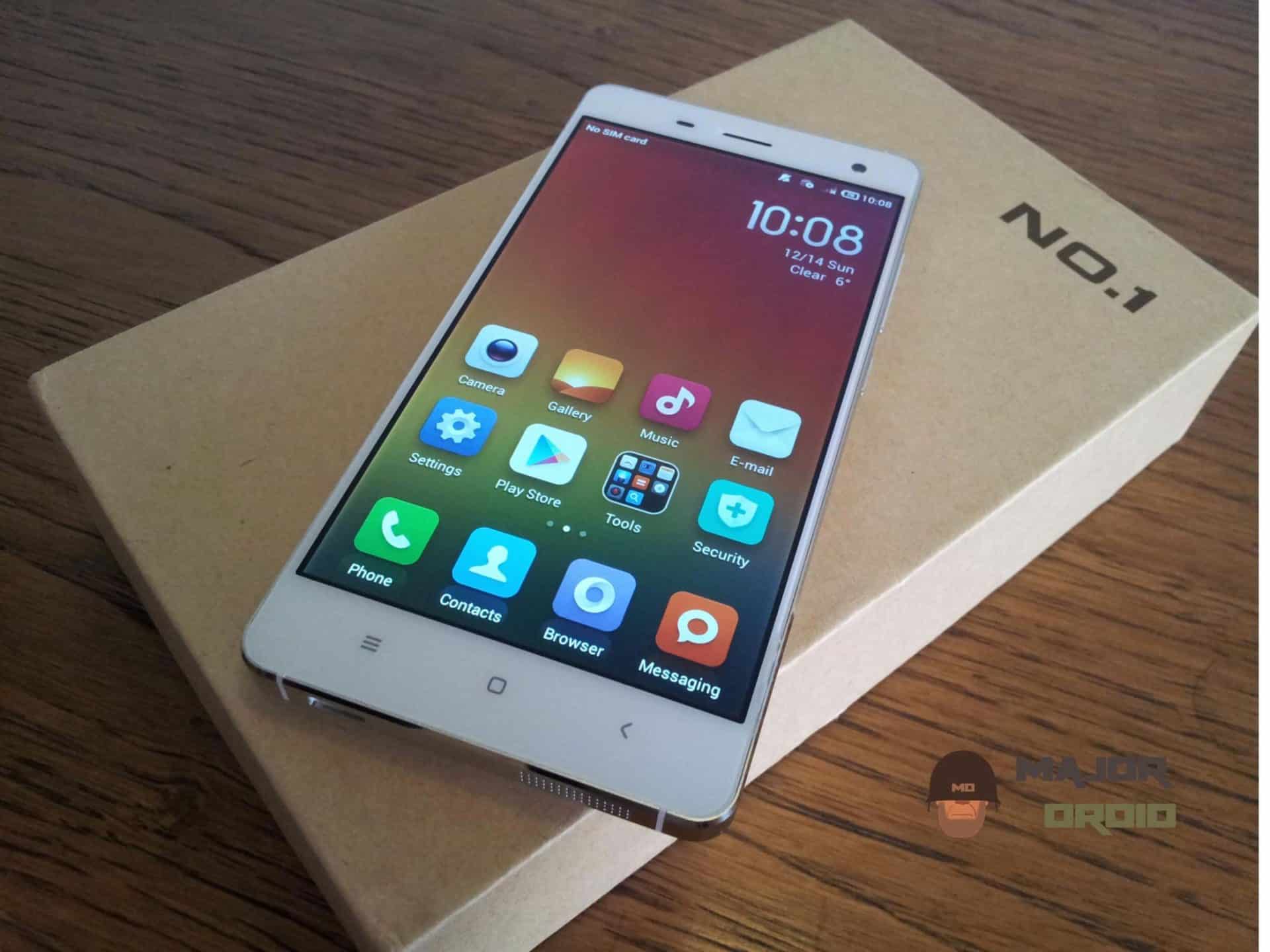 As it usually happens in China, Xiaomi Mi4 has been cloned by NO.1 company and they have released the smartphone under the same name Mi4. My first impressions are great and I am very impressed so stay here and find out more about No.1 clone.
Design
As I said in the beginning that the Mi4 is a Xiaomi clone you can logically think how approximately it will look. I must admit that I am pleasantly surprised because after I received the phone I can say that No.1 company did a great job. Because they took care of every detail so in my personal opinion it is 99.9% same. It has a really cool design and I personally love it. All ports, buttons and other are more or less the same except for logo but that is quite normal. It is completely white with silver edges. Build quality is also great and believe me you will not be disappointed. For build quality I can say also that edges are made of steel. The feeling is great while holding it in your hand because it gives you $400+ look and feel.
Display
It has 5 inch IPS screen with HD resolution. It gives about 294 ppi pixel density. Alt. the Xiaomi Mi4 has full HD screen I did not see any huge difference between these two devices. The screen on No.1 is really good because it is very sharp and colours are natural. All in all the display is pleasing to the eye so you will be able to enjoy watching it. Unfortunately it does not have screen protection but for this price range it is hard to have it. So you can use normally the screen protector.
Performance
Talking about hardware No.1 Mi4 is based on quad core MTK6582 platform with 1 GB of RAM and 16 GB of ROM. We have seen this hardware combination many times before and we can all confirm that this hardware is medium strong. Also it will be good for any application including gaming. As I said it has 16 GB of storage where is approximately available 14 GB to the user. Below you can see also screenshots from benchmark testing. Overall you will be satisfied with hardware performance.
Software
It comes out of box with Android 4.4.2 system as base with really cool MIUI or precisely with miui-eng.builder.1415275492. So complete system has MIUI look and I personally love it and I think you will like also because it looks great. The system is really fast and fluid, all icons and widgets are in accordance with the system. an A.
Connectivity and GPS
It has several new features for example it has infrared and it comes with infrared remote control application. With this application you can control almost any device like TV or air-conditioner. I tried with my TV and I can say it works like real remote control. Except this it has all other normal functions like Bluetooth, Wi-Fi and GPS. As we know also many Chinese smartphones has problems with GPS so I was very curious how GPS works on No.1 Mi4. On 1st try it was not working but after I have connected it to Wi-Fi, GPS started to work. After that I have disconnected the Wi-Fi connection and again started the GPS to see if will it work. And GPS firsts working like a charm so I think that the phone needed some information for the GPS.
Camera
N0.1 Mi4 has the front and back camera where the front camera is 8 megapixel. The front camera is really good and with photo quality you will be satisfied so you will able to do really cool selfies with your friends. While the back camera is 13 megapixel and it is equipped with led flash. Many devices in this price range have poor quality cameras so I really did not expect too much from this device also. But I must say that I was wrong because after shooting I can say the photo quality is high. So in this price group No.1 is almost on the top because photos are very sharp and experience is very realistic. Below you can see many photo examples taken by this really cool smartphone.
Battery
According to No.1 it has 2250mAh battery. Sometimes Chinese brands fakes the capacity of battery. But in this situation I did not suspect because with a above average use it can last one and half day. This is quite normal for this kind of device.
Pricing and conclusion
No.1 Mi4 is a 1st Xiaomi clone which is available now on mobile market. I need to say that I am very impressed with build quality and the design is literally 1:1 except for logo of course. So they did a great job about design and build quality. It has also capacitive buttons with light which is very rarely for Chinese smartphones. Also there is notification led for which you can choose which colour you want. The screen is also lovely and I am pretty sure you will like it also. Hardware is medium powerful. It comes also with MIUI so overall in this price range I think you cant find better device. Price for this smartphone is approximately $150 and for more information you can go visit the official website.