Gigabyte GSmart Akta A4 review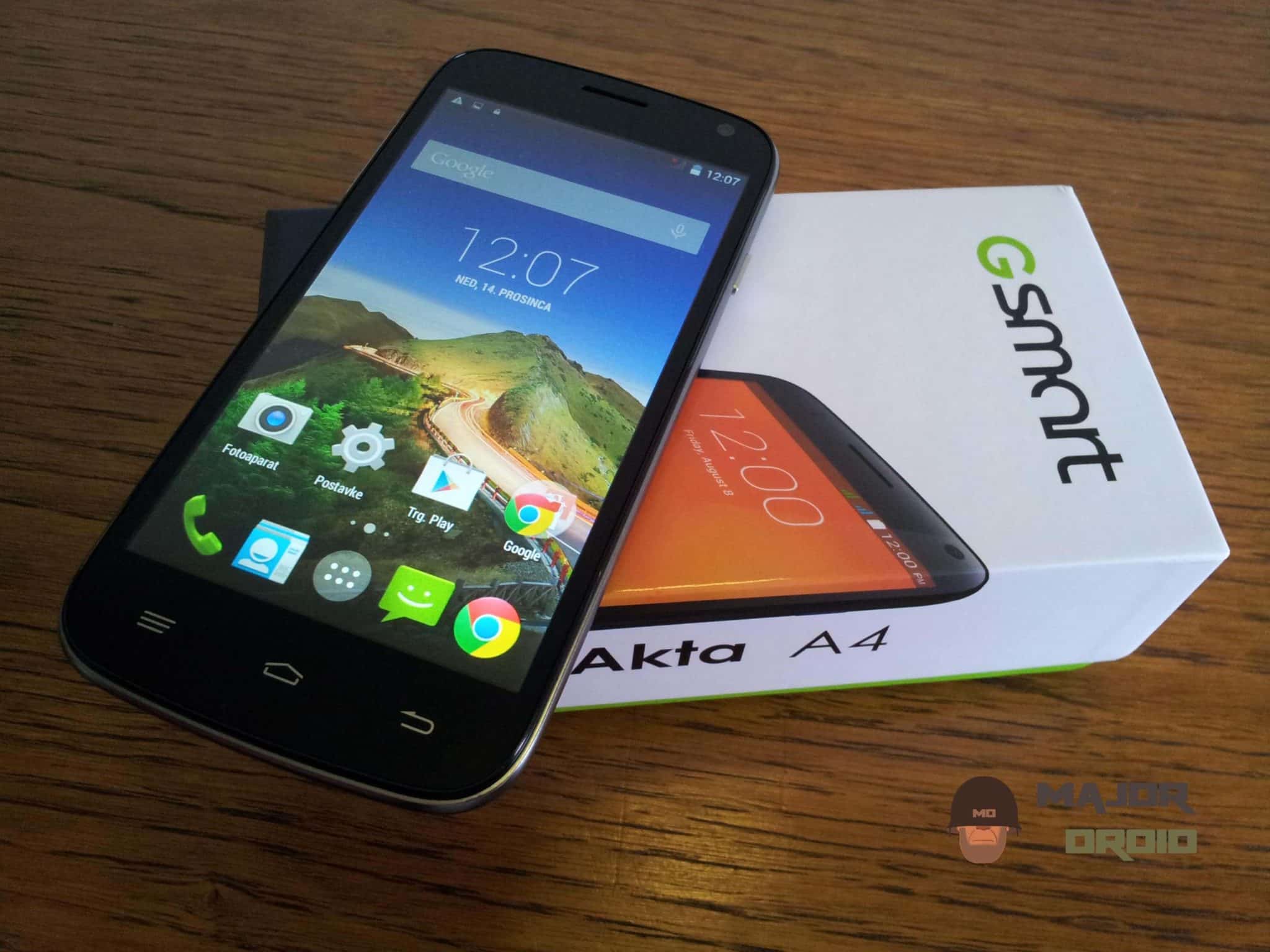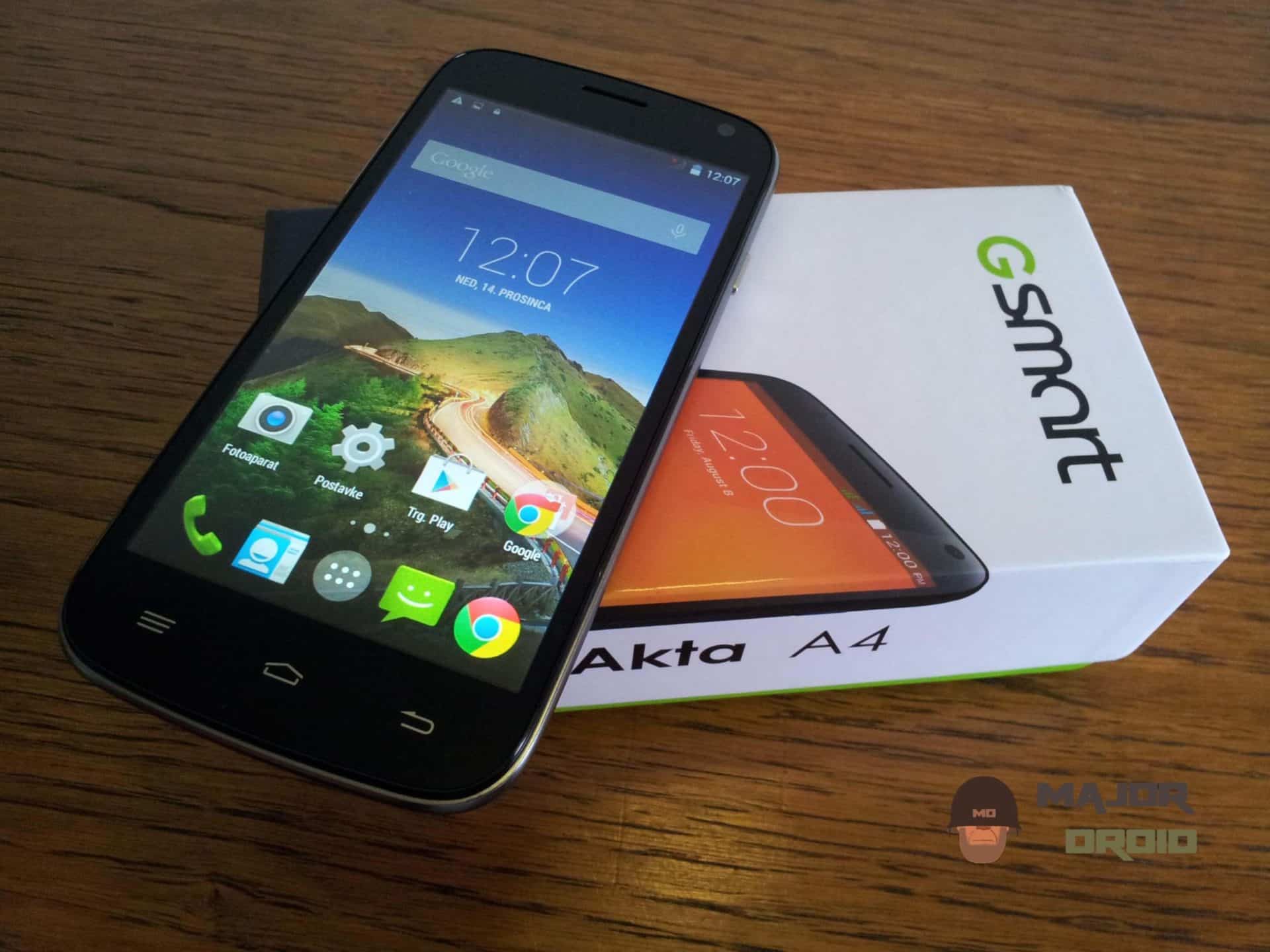 Just as I had pleasant time with Gigabyte GSmart Mika M3 I hope that I will be also delighted with Akta A4. This is currently the newest model from Gigabyte company. So stay here and find out more about this smartphone.
Design
Talking about design Akta A4 is completely opposite with regard to Mika M3 smartphone. Because Akta has egg-shaped design which is in my personal opinion really cute. It does not have flat surface. It comes with nuanced color and when you are indoor it is a navy blue colour while when you outdoor it is glitter electric blue. It has a rounded edges with diamond texture. So overall design is really cool and I think girls will like and boys as well. Build quality is on same level as for Mika M3, so this is also pretty good and you have really nice feeling while you holding the phone.
Display
GSmart Akta A4 comes with 5 inch display which is made with IPS technology. It has qHD panel or to be precise it has 540 x 960 pixels resolution. Alt. the resolution is just little lower than usual for 5 inch screen it is still really good because display has immersive natural colors and it is impressive sharp. So I am convinced that you will love it.
Performance
Unlike Mika M3, Gigabyte GSmart Akta A4 comes with new chipset Mediatek MT6592. This chipset is based on Octa-core processor with speed at 1.4 GHz. It has also 1 GB of RAM and 8 GB for storage space. If you need more space then you can expand the storage with microSD card up to 32 GB. For graphics activities there is Mali-450MP4. In my opinion it has more powerful hardware then on Mika. Because it has stronger CPU. So with Akta A4 you will be able to do anything you want and of course you will be able to play any game you like. I tested the phone with several benchmark test apps and as I expected the results are much much higher so below you can see screenshots from testing.
Software
It comes out of box with Android 4.4 (Kitkat). The system is fluid and really fast. It has also several new installed applications as previous Gigabyte models. I did not find any problems in system so far.
Connectivity and GPS
From my experience I can freely say that many smartphones especially from China has no full support for 3G network. Precisely they do not support 900 MHz frequency. This is not good because many European countries still use this frequencies. In this case GSmart Akta A4 supports 900 MHz frequency or in other words it supports all frequencies for 3G network. Akta A4 is a dual sim smartphone where you have ability to choose which sim card will be for 3G. It also supports HSPA+ up to 21Mbps. I tested the GPS also and GPS works as it should work. Connection was made with 7 satellites with precision of 3 m. Obviously that Gigabyte has no problems with GPS while some other Chinese brands still have.
Camera
Gigabyte GSmart Akta A4 has front and back main camera. The front camera has 5 megapixel sensor. It allows you to take cool selfies with your friends and the photo quality is really good. The main camera has 13 megapixel sensor the same as on Mika M3 device. After shooting with the main camera I have checked the photos on my computer. So I can say that the photo quality is a slightly lower quality than on Mika M3 but nothing major. Overall I am satisfied with photo quality and below you can see several photo examples.
Battery
Akta A4 has Li-ion battery with capacity of 1800mAh. With above average use it gives autonomy of 250 hours in standby mode and about 6 hours of talking time. For this kind of device this is an excellent result.
Pricing and conclusion
Gigabyte GSmart Akta A4 is a low-budget smartphone which has many positive aspects. Like really cute design and excellent build quality. It has also really powerful hardware and lovely screen which keeps a clear display from any angle. Price is about $170 but it depends on the shop also. If you need a quality low-budget smartphone then Akta A4 is the right choice for you. For more information you can visit the official website.