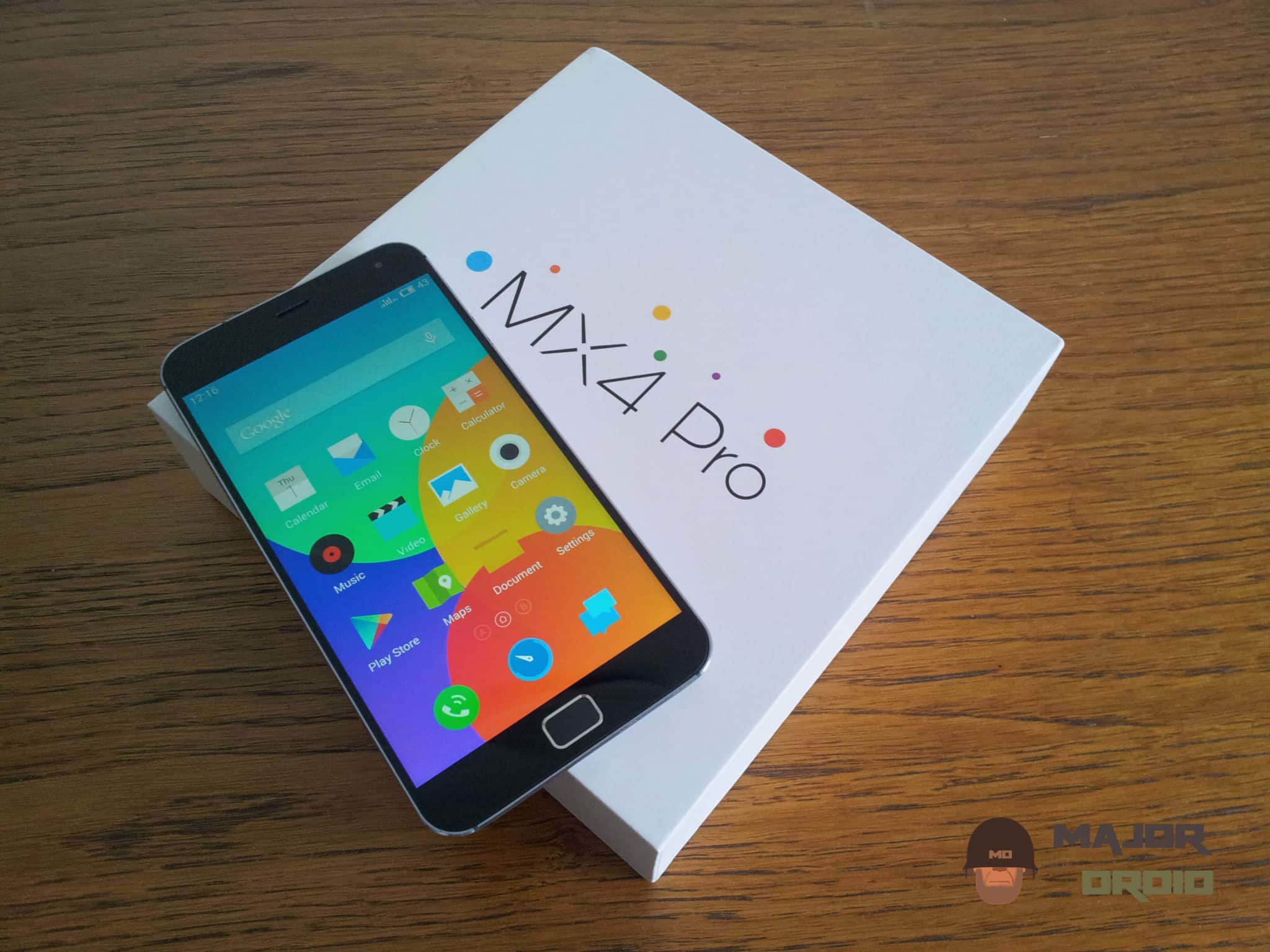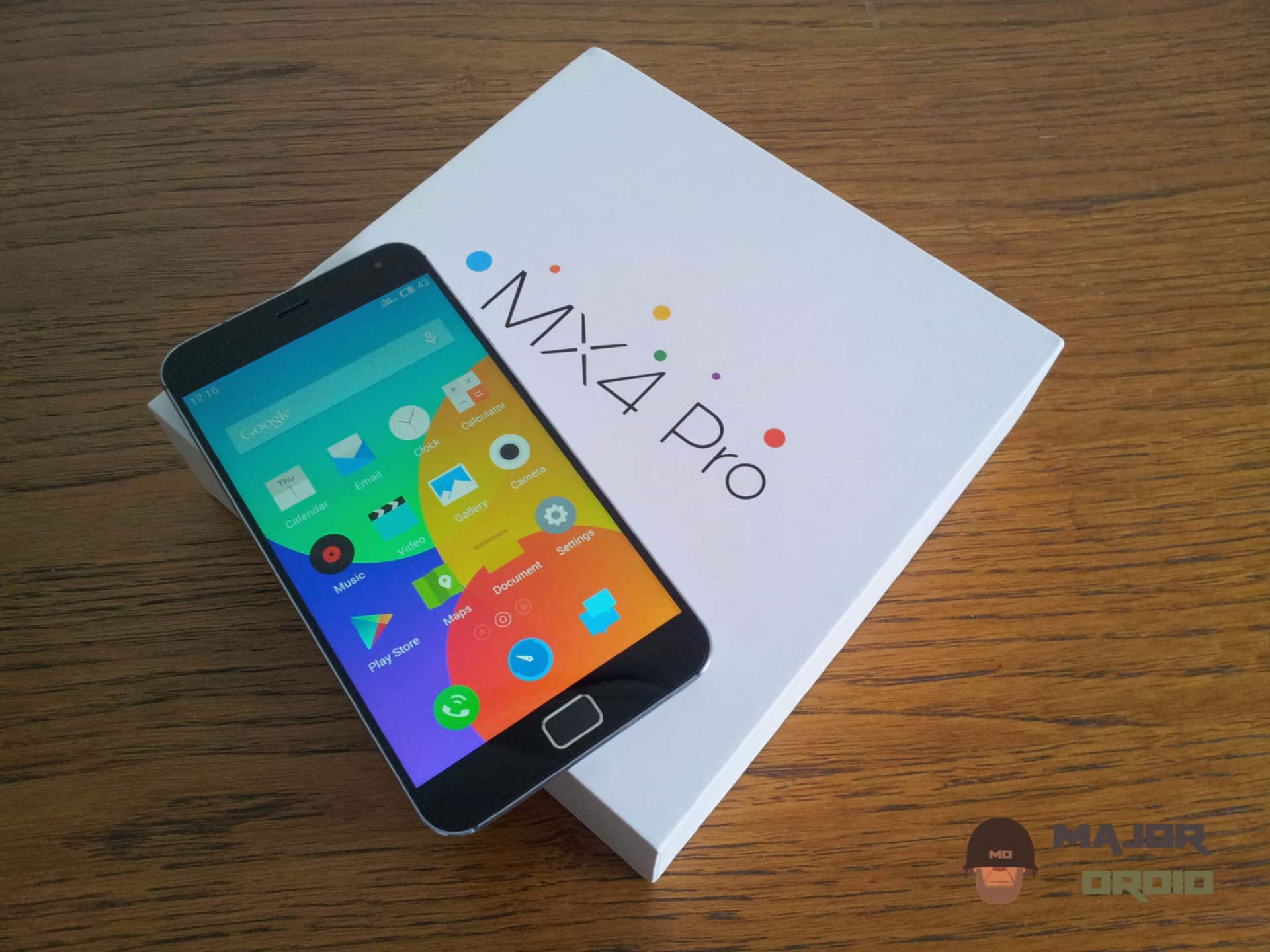 I am very happy because I have opportunity to present to you a flagship device from Meizu called MX4 Pro. It is a newest device from the Meizu which is known as premium company which always releases high-quality devices so I hope that the Meizu MX4 Pro will be the same quality. I am really so excited and I hope you are also. For more information you can read my opinion about the MX3 here.
Design and build
I need to say that the phone is really nice and beautiful. Design is really cool and I think you will like it. Some say that it has partially iPhone look but it doesn't matter. The phone comes in 3 are available colors which are gray, gold and white. I personally have a gray model and you have feeling that you have much much more expensive device.
It is made from metal alloy which is very similar to alloy also used for aircrafts. Because this alloy gives the phone strength and it is light as a feather. The build quality is really high like on any other flagship smartphone. Dimensions of Meizu MX4 Pro are 150.1 x 77 x 9 mm with weight 158 g including battery.
The back cover is removable allowing you to put the SIM card in the slot. The it comes battery is non removable. Overall in my opinion the design is simple and elegant.
Display
Meizu MX4 Pro has really impressive JDI 5.5 inch screen with resolution 1536 x 2560 pixels. I must say this is really amazing because this better than 2K panels. From my experience this is the best display ever. It has 2K+ panel because it has higher resolution than on 2K panels and that's why we have the + addition. In this combination it gives about 546 ppi pixel density and of course screen protection Corning Gorilla Glass 3. Display is very pleasing to the eye where JDI panel has smaller battery drain. Definitely best screen ever.
Performance and benchmark testing
This beast or as I should say MX4 Pro is most powerful smartphone in the market now. It is based on Samsung Exynos 5 Octa 5430 CPU. This CPU is octa core comprising quad-core 2 GHz Cortex-A15 cores and quad-core 1.5 GHz cortex-A7 cores. So therefore optionally all corners can work or just one depends what you are using.
It has 3 GB of RAM and 3 models for storage 16GB-32GB-64GB without the possibility of extension. For graphics activities there is Mali-T628 GPU. I have tried many applications including games and all worked like a charm. Loading is fast and high demand games also works perfectly. You have always enough free RAM. Below you can see several benchmark test results and you can see that
Meizu MX4 Pro – Benchmarks test results
Antutu: 47,134
Antutu 3Drating Benchmark 5621
Geekbench 3 996/3322
Vellamo Metal: 1698
Vellamo Multicore: 1324
Vellamo Chrome browser 2820
Software
It comes with Android v4.4.4 KitKat system upgraded to Flyme 4.1. This is not the first time I see Flyme OS so I know how it works. In cosmetic way it is more or less the same as other previous versions. And I think you will like it because all themes are beautiful. It has several new features like function Smart Touch which allows you to activate any app or open while it is running in the background, which can indeed be very useful. The system is fluid and really fast. The newest version of Flyme OS is in my opinion very stable.
Connectivity and GPS
As flagship smartphone it has all modern functions like 4G LTE, WIFI, GPS, NFC, WCDMA and Bluetooth 4.0. All functions works perfectly normal as it should work. GPS works out of box with precision of 4 meters and you don't need to do anything additional to have working GPS. Also other functions like Wi-Fi has a large range including Bluetooth. Wi-fi is supports 802.11 a/b/g/n/ac and it is dual-band.
Camera
The Meizu MX4 Pro comes with front and back main camera. The front facing camera has the OV5693 5 MP sensor while the main camera has 20.7 MP sensor. The front facing camera produce high-quality photos and it will be great for video calls like for Skype or for selfies with your friends. The main camera has Sony IMX220 Exmor RS series sensor. It is 5-element lens F/2.2 with Blue glass filter and Sapphire crystal protective lens.
This combination is great for taking photos and even in low light conditions thanks to dual-LED flash with dual tone including Night scene mode. I have tested the camera in every possible condition and I can freely say that photo quality is high. You will be satisfied with the quality of photos. Also it can record a video in several possible formats like 2160p@30fps, 1080p@30fps. The photos are like photo art, impressive quality with many functions in camera app.
Meizu MX4 Pro photo samples
Battery
MX4 Pro has built in battery with capacity of 3350mAh. With normal use it can last one and half day which is a good result for this kind of beast. I have been playing games, going to the Internet and of course I have taking photos. So I can say that they did the good job for choosing the battery because with singular charge it can last more than one day.
Conclusion
As conclusion I can freely say that the Meizu MX4 Pro is great smartphone. It has gorgeous design and of course high build quality. It is also very powerful and in reality it is the flagship killer phone. It has amazing 5.5 inch JDI screen which is much better than 2K. Overall it offers so much for so low price so in my personal opinion this is the best smartphone in this price range. For additional information you can visit the official website or Facebook page.