ThL 5000 review, chinese phone with a 5000mAh battery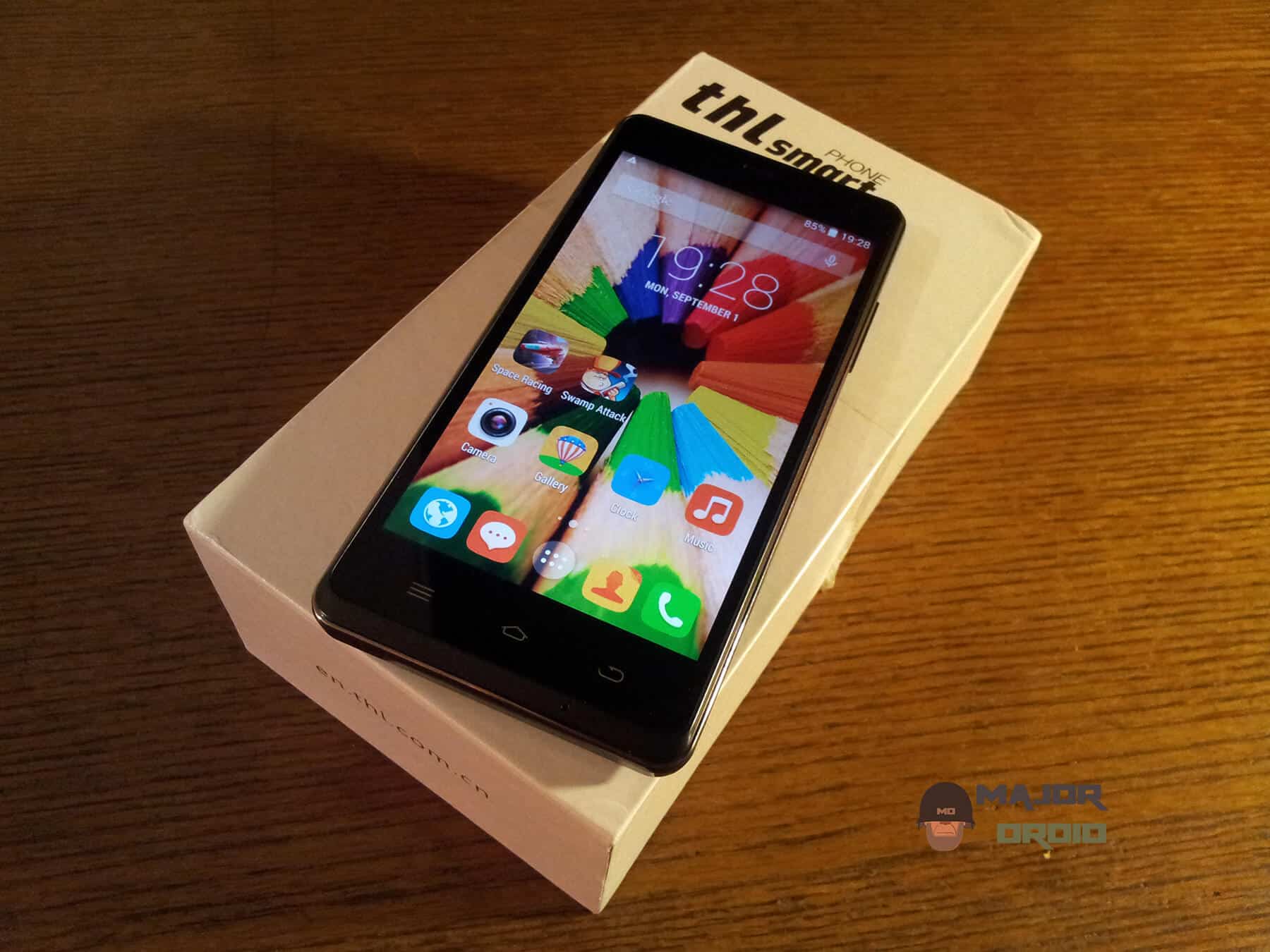 Hi, I think you will love this review because I have a beast called THL 5000 which is really unique phone first because it has battery with capacity of 5000 mAh. Also the THL phone is not bigger because of larger capacity battery. And except battery it has also strong hardware like octal core CPU with speed at 2 GHz, this turbo version because normal version has speed at 1.7 GHz. There is also 2 GB of RAM, 5 inch full HD screen with gorilla glass protection. So stay here and find out how THL 5000 was on test.
THL is well-known Chinese company from before and I never thought that I will get most accessories from them. Many new companies gives more accessories to attract more buyers and it is completely logical. Later they reduce accessories to standard staff like charger, USB cable and screen protector. But from this I can see that THL appreciate potential customers and old customers also. Because except the device you will get next items: USB cable, charger, headphones, flip case, hard case, otg adapter and screen protector. As you can see this is more accessories than usual and I'm very happy because of that. I'm giving an A. to them.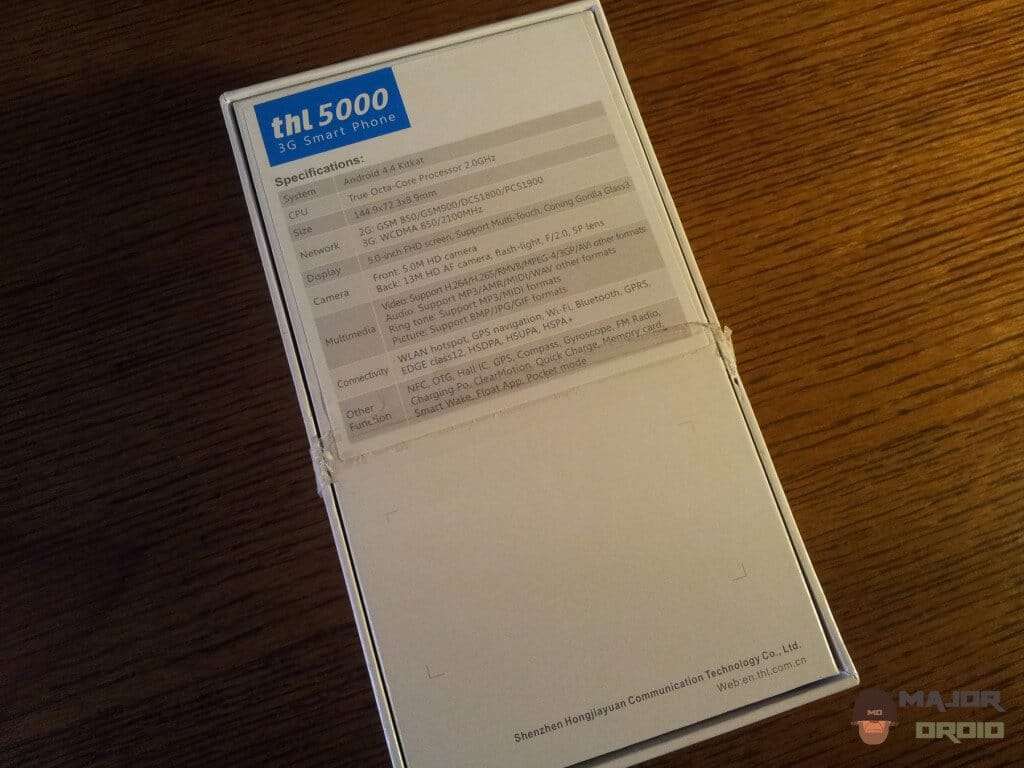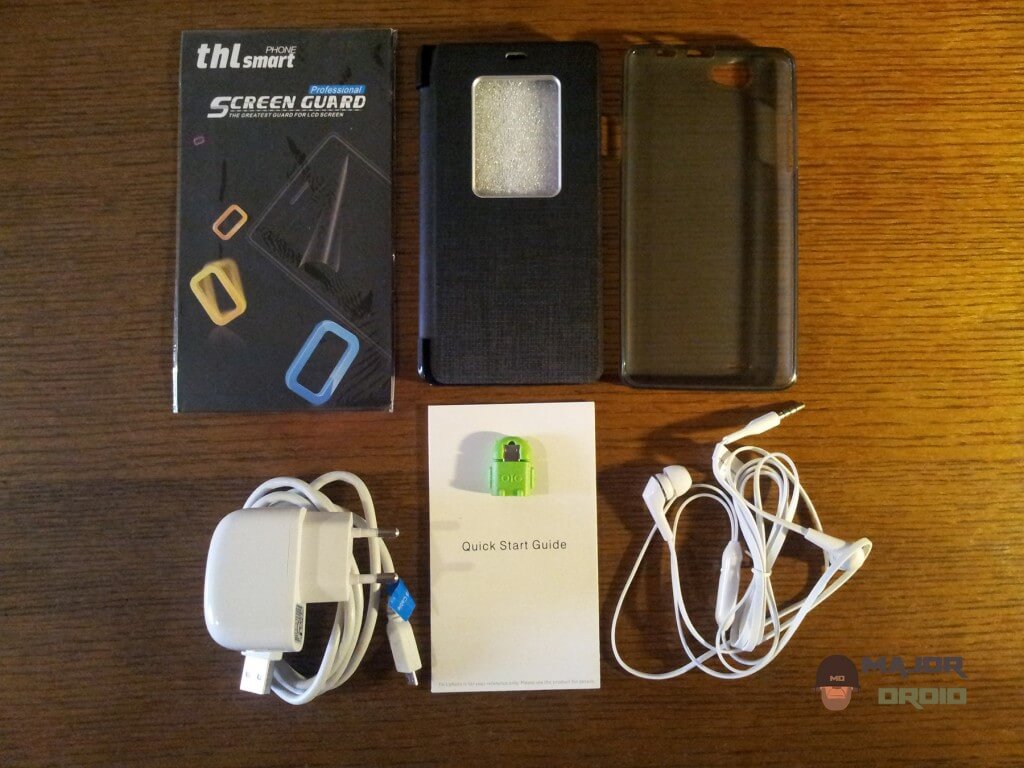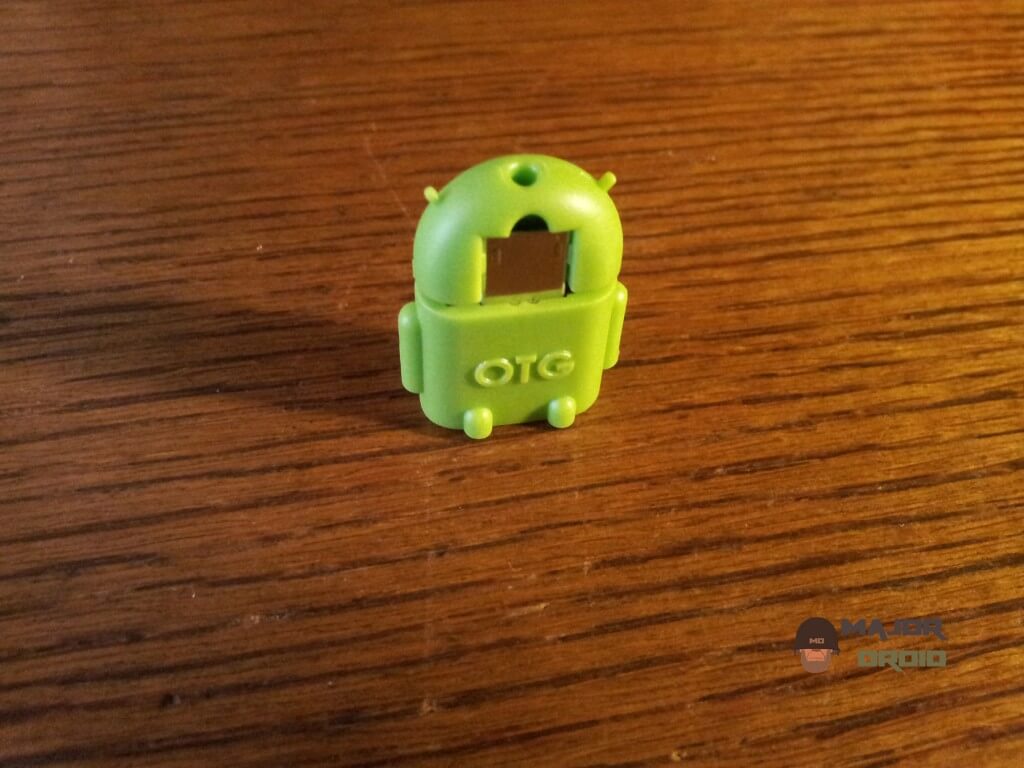 Design
Talking about design we can see that new devices are bigger and bigger and for some people this is not the good news because they like smaller devices rather. So for them THL 5000 it can be great choice because THL is not too big. Also it has 5 inch screen with full HD resolution where the screen is protected with Gorilla Glass 3. Device weight is only 152 grams, thickness of the device is relatively small 8.9 mm. The phone is completely made of plastic, also I noticed that power on off button is located on the left side than is otherwise on right side like on most devices. So on the right side is volume button. This is strange but in short time you will get used to it.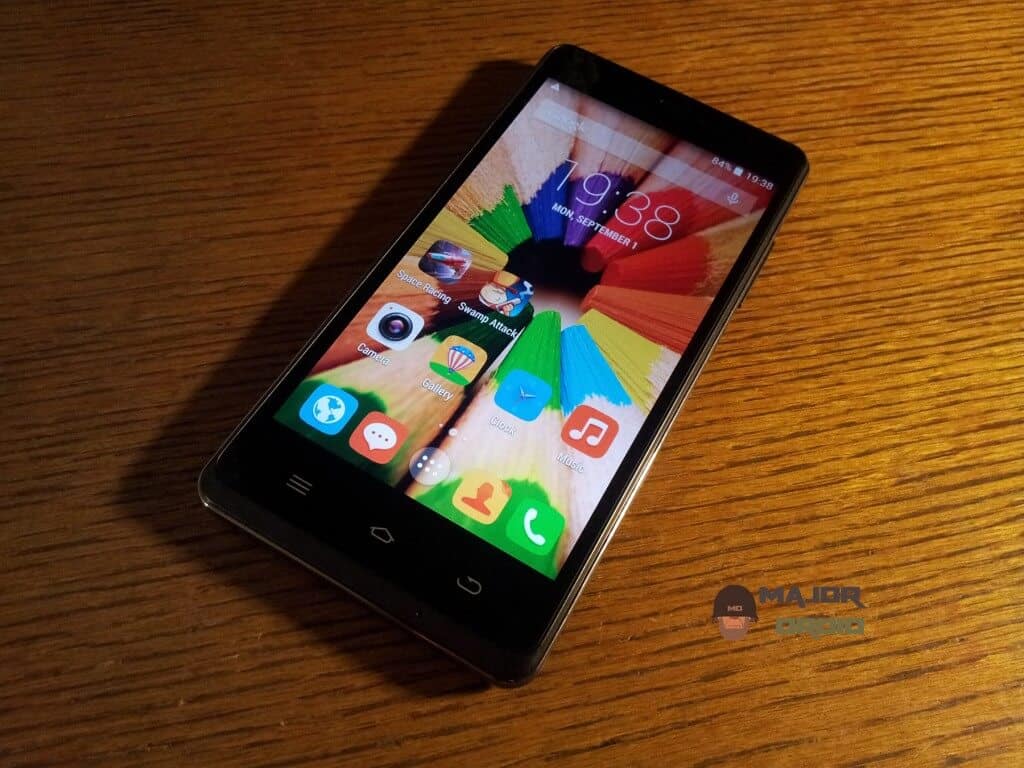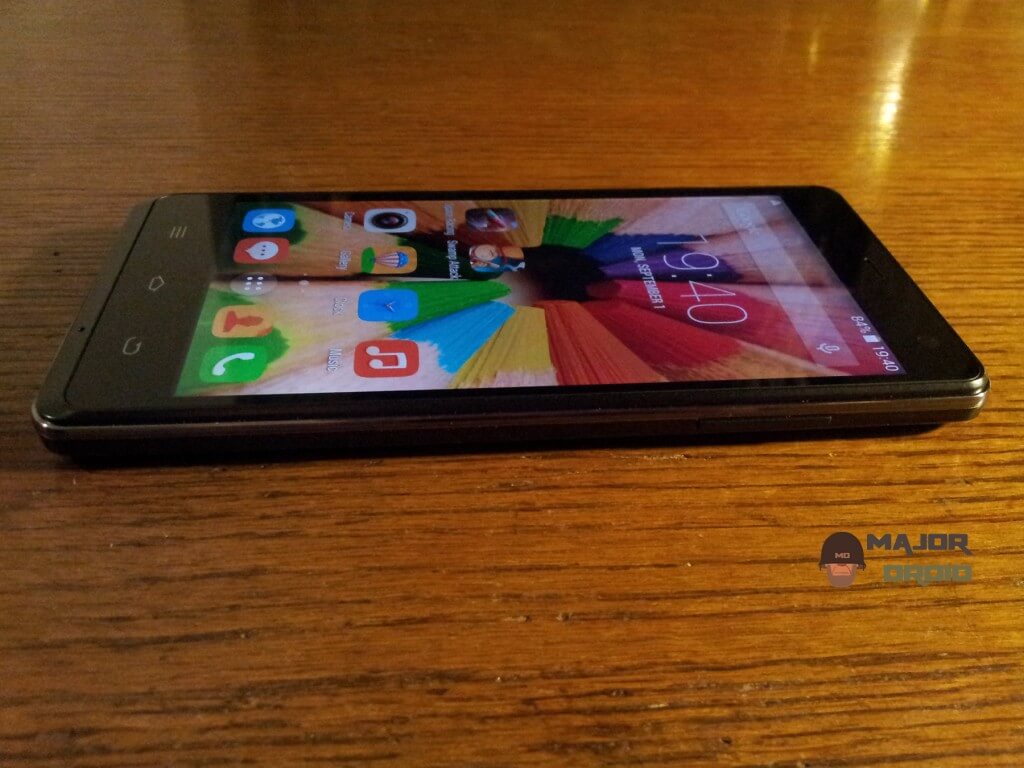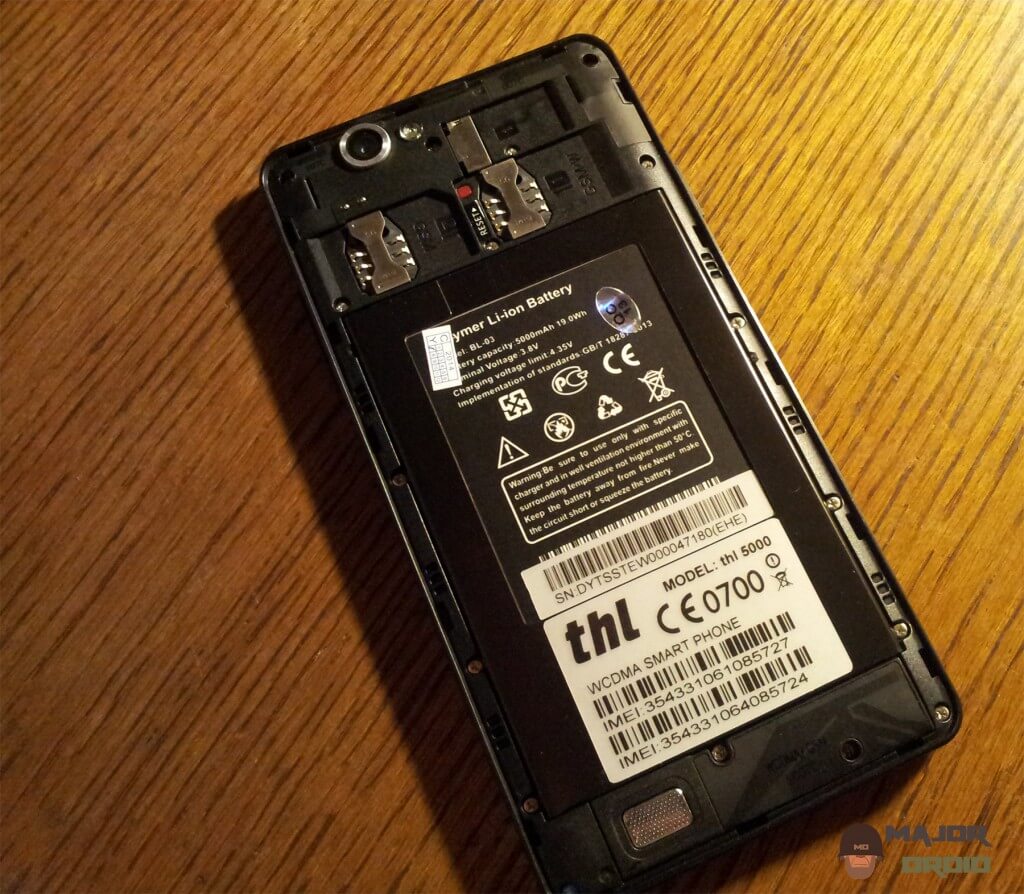 Display
As I said before THL 5000 has 5-inch screen with 1920 x 1080 resolution. It gives density of440ppi, which is really impressive. The display is made in IPS technology so this gives really good viewing angles, it has also strong brightness. Displayis very precise and digitiser works perfectly normal. It has Gorilla Glass 3 protection. Below the screen are located three buttons with backlight, backlight is medium intensity andwill suffice.
Performance
Unlike his younger brother 4400, ThL 5000 has stronger hardware like MediaTek MT6592 chipset, it is a eight core CPU with speed at 2 GHz. For complete fluidity there is 2 GB of RAM and graphics are taking care by Mali 450 MP4 GPU. So you can see that this hardware combination is very common these days because it is really good combination for every purpose. I played several games and all games worked perfectly normal I did not find any problems and later I will show it to you.
The only difference from this combination and standard combination is faster CPU. ThL 5000 has clocked CPU at 2 GHz unlike other Chinese smart phones or flagships which has CPU at speed 1.7 GHz. So this phone is prepared for every purpose like for gaming or going to the Internet or any other function like listening to music. It has 16 GB of internal memory and there is approximately 12 GB available to the user, and you can also expand your memory with microSD card up to 32GB.
Benchmarks results
Antutu: 29232
AnTuTu Benchmark v5.0 Beta1: 27781
Vellamo: 1970/724
Software
ThL 5000 comes with Android 4.4 KitKat out of box, interface is little changed. The first thing you will notice is icons which are changed. There are several installed applications like Skype, you tube, file manager, really good video player and Flash playerthat which works.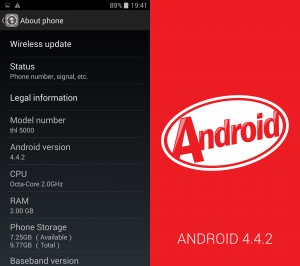 Connectivity
Thl is dua-sim smartphone, one slot is for 3G network and the second slot is 2G network. Both slots are for mini sim cards. Talking about connectivity I didn't found any problems and it has usual functions like Wi-Fi, GPS, Bluetooth but also NFC and USB on-the-go. I tried also GPS which works the same as on many other Chinese devices with MT6592 chipset.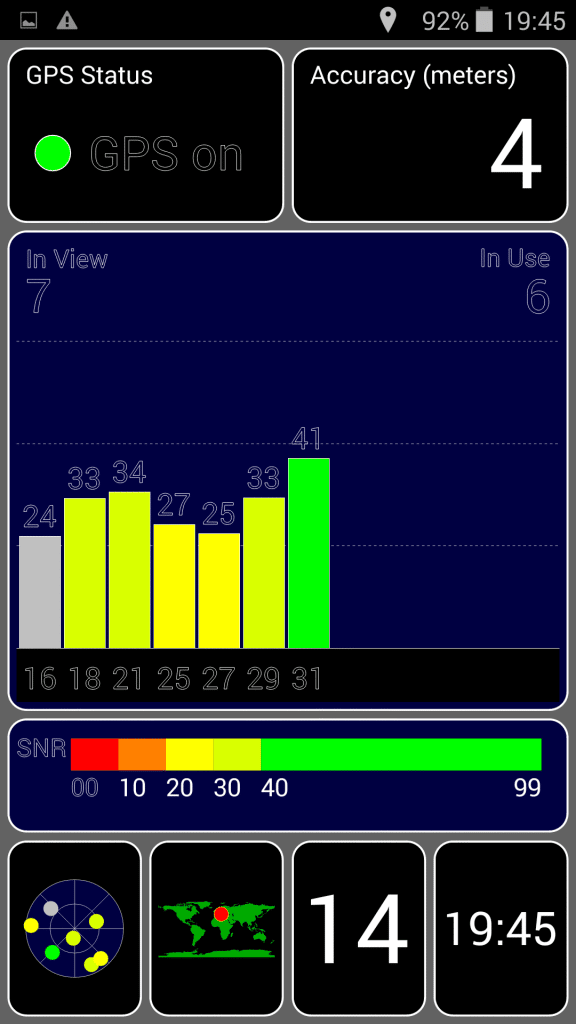 Camera
The camera has 13 megapixel sensor while the front facing camera has five megapixel sensor. The main camera has led flashlight. The led flashlight is enough strong and it is very wellalignedwith the camera. Also you have the ability to choose 18 megapixel photos but they are interpolation thanks to software. Photo quality is pretty good when you are taking photos in places with enough light.
Also when you are photographing in darker places or with low light then the photos are also good but quality is little worse than daylight photos. Overall, the image quality matches the price range of device and more than that I did not expect. The highest resolution in which ThL 5000 can record a video is 1080p and quality is the same as the photos.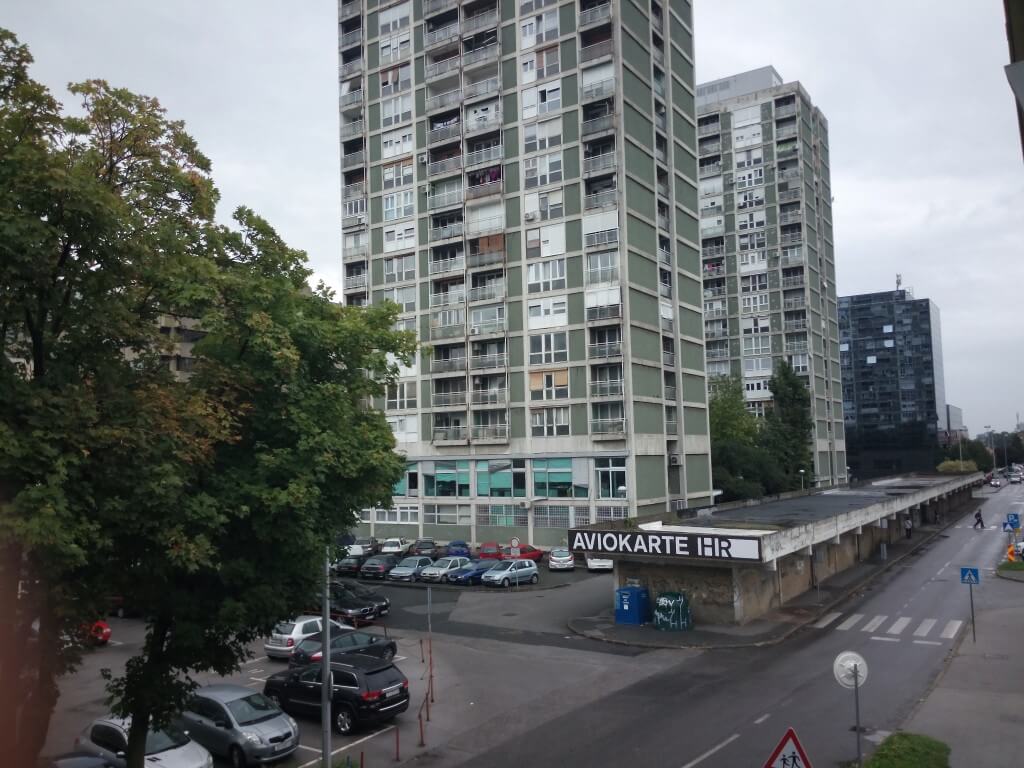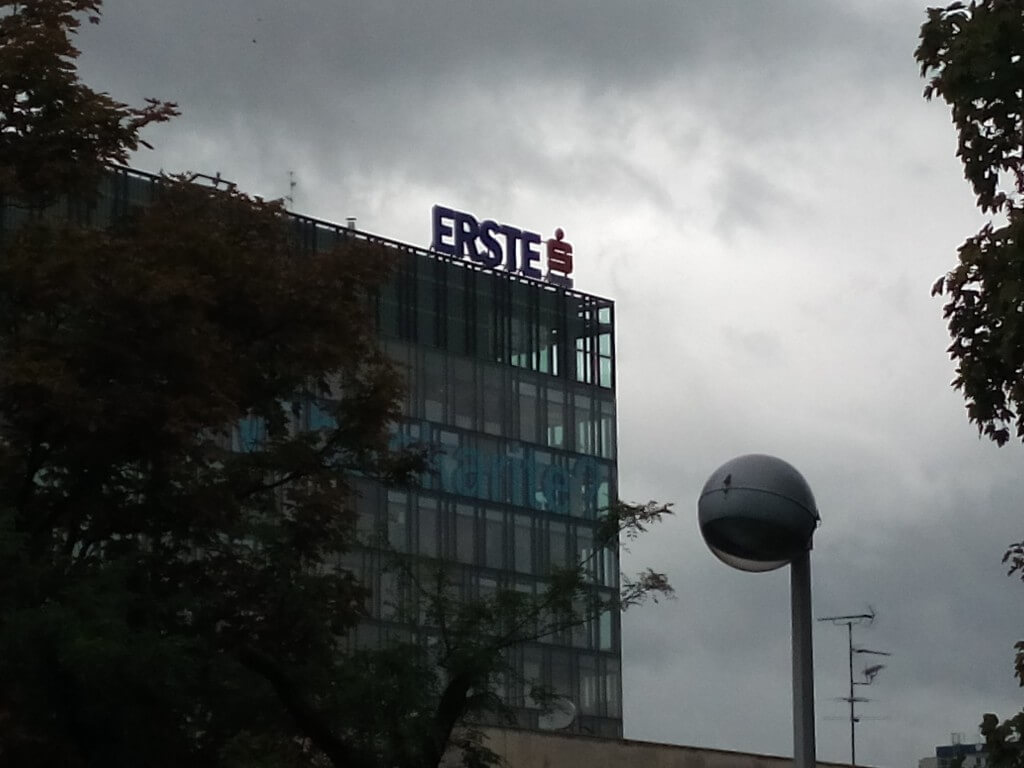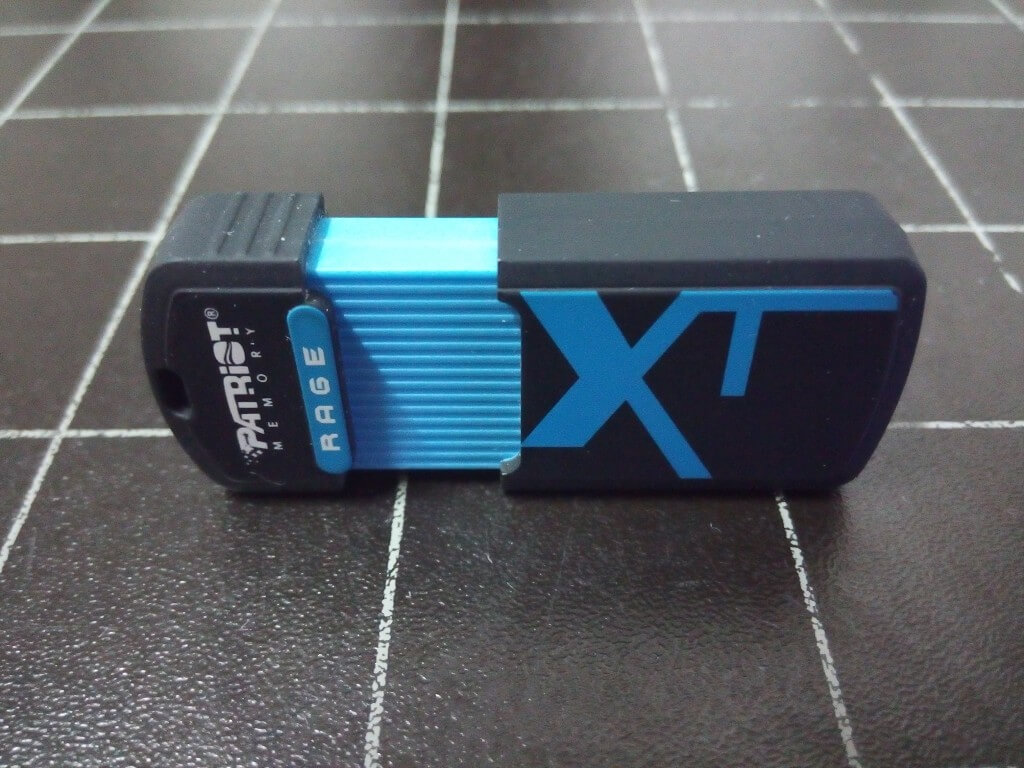 Battery
I think most of you is interested in battery because according to the specifications THL 5000 has 5000 mAh battery. I think that this is the strongest battery for the smartphone ever made. With heavy use it can last at least 36 hours and with average use it can last at least two days. All of this applies in circumstances when the screen backlight is set to 100%. Of course you can extendbattery life if you backlight reduce orset to automatic. Comparing with Samsung Galaxy Note 3 the battery last 50% longer than on Note 3.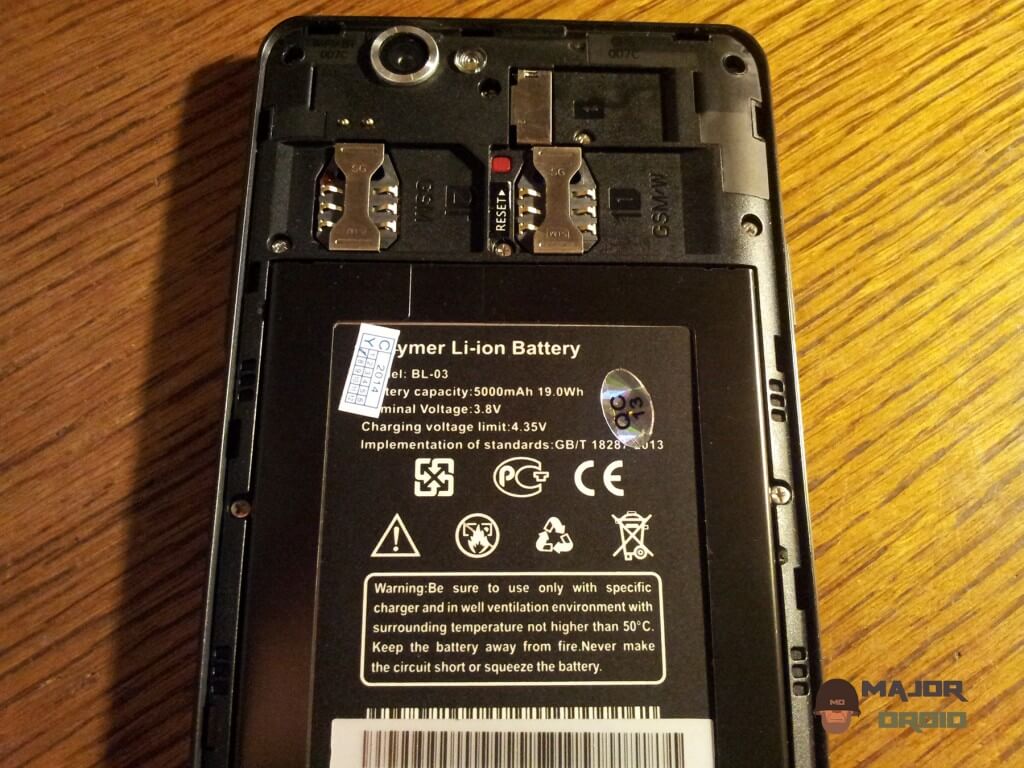 Pricing and conclusion
ThL 5000 is a low budget phone with an excellent and strong hardware. For approximately $250 you get strong hardware, 2GB of RAM, full HD 1080p display and many other nice features like NFC, Gorilla Glass 3. The battery proved that is stronger than average and that can provide longerautonomy. If you choose, you can buy it at Gearbest which is sold at the lowest price now. You can check here for information.