NO.1 S7 Samsung Galaxy S5 clone review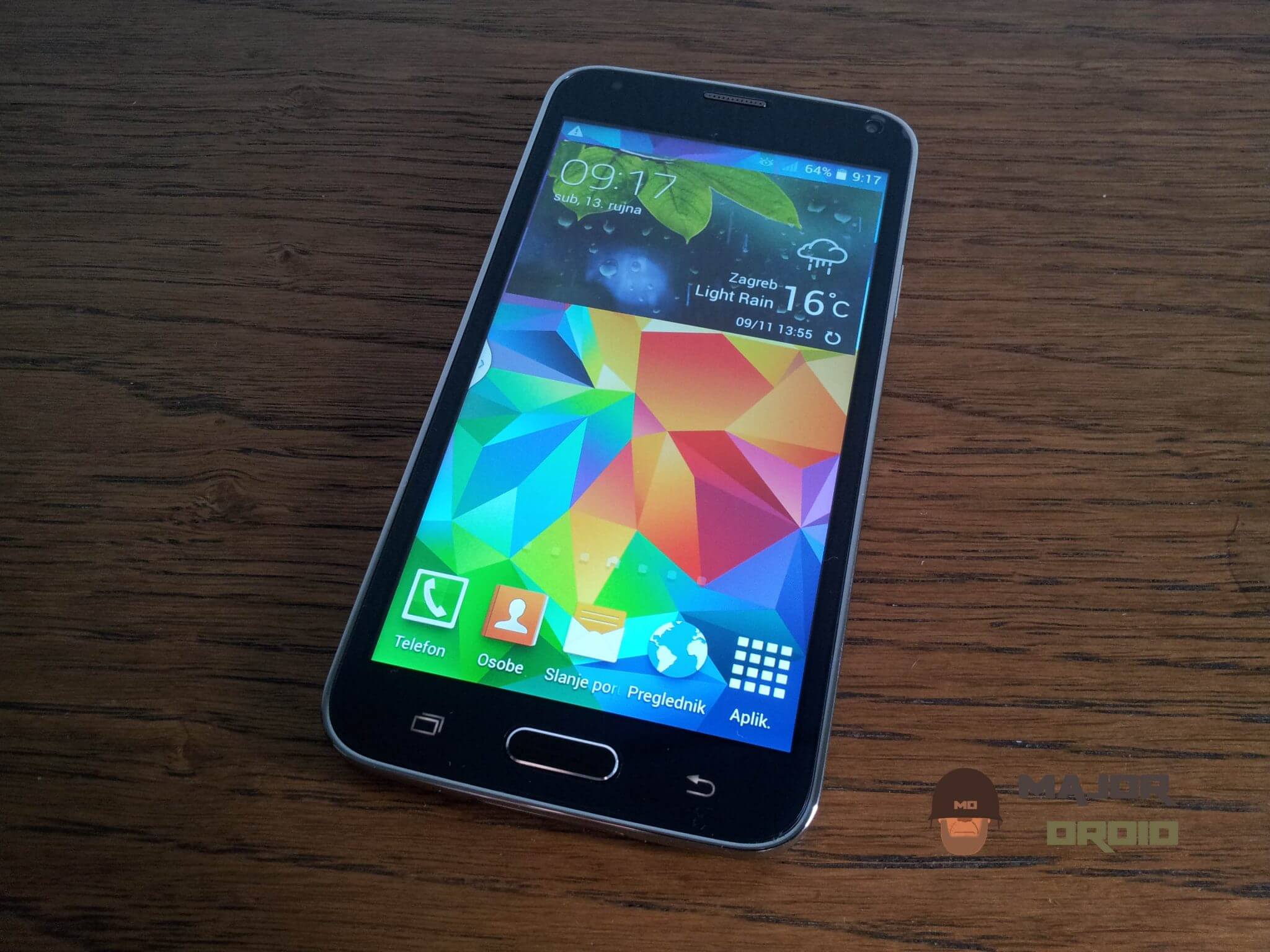 NO.1 S7 is a smartphone or to be precise is a clone of popular device Samsung Galaxy S5. NO.1 is a Chinese company which has most the models of popular devices. They decided to produce clones or copies from very popular phones. So let's see how NO.1 S7 is really good smart phone in our review.
I noticed that lately many companies gives a less accessories than before. When I received NO.1 S7, I checked the box and except the phone I got USB charger, USB cable, screen protector and of course short user manual. So you can see this is quiet normal these days because before you could also get headphones or something else.
Design
As I said in beginning NO.1 S7 is a clone of Samsung Galaxy S5, so you can understand how approximately it will look. Of course there are small changes in design like there are no Samsung logos. They have own logos for example. The phone is made completely of plastic. You can choose from white or black color, where both models have silver edges. On the top of device there is located headphones slot and on the bottom there is located USB port but completely different from I have seen before. It is the same port as on Samsung Galaxy S5, and there is plastic cover for USB Micro slot also as on S5. So you can see they took care of every detail. Phone dimensions are 142×72.5×8.1mm and approximately weight with battery is 145g.
Display
S7 has 5.1 inch display with HD resolution or 1280×720 pixels screen. The screen is really gorgeous, the colors are really natural. The brightness is enough strong. And you can also see here that this smartphone or a clone has the same size screen. It has no screen protection so it is advisable to use screen protector. It has also good viewing angle thanks to IPS technology. The screen is just absolutely beautiful.
Performance
Unfortunately NO.1 S7 is not strong as Samsung Galaxy S5, it has weaker hardware. It is mid range phone. It has 1 GB of RAM, MediaTek MT6582 chipset at speed 1.3 GHz. It is quad core CPU, and for graphics there is Adreno 330 GPU. For everyday use it will be enough but for some high demand apps you will need stronger phone. All games which I played worked quite good as I will show you later. I also made several benchmark tests and the results are expected for this kind of device. It has 16 GB of internal memory and there is about 14 GB is free for storage. You can also expand your internal memory with maximum of 64 GB Micro sd card.
Benchmarks results
Antutu: 16834
AnTuTu Benchmark v5.0 Beta1: 15658
AnTuTu 3D Rating Benchmark: 2419
Software
NO.1 S7 runs Android 4.2.2, the first thing you will see that it has the same wallpaper as on S5. The menu, icons and other stuff is the same or very similar. Everything works fluidly, and there is also possibility of Wi-Fi update.
Connectivity, Heart rate monitor sensor
NO.1 S7 is a single sim smartphone. For 3G connection it supports 850/2100MHz frequencie. This is standard for Chinese device. All functions like Wi-Fi, Bluetooth works as it should but GPS works really poor. It very difficult catch a few satellites. It has also heart rate monitor sensor which is located to the camera and it has also installed app for this purpose. With this function you can measure heart rate. It is really cool function.
Camera
In camera software settings you can choose up to 16 megapixel photo resolution but this is a interpolation because with this chipset under the hood the camera sensor can be maximum 13 megapixel but I think it is 8 megapixel. So for sure I cant say what sensor is built in but I tried with every settings and the photo quality is the same. After I tested the camera unfortunately I can say that photo quality is low. Also you can see photo examples below.
Battery
According to the technical specifications or NO.1, it has a battery with capacity of 2800mAh. After testing the battery I can for sure say that S7 does not have a battery with that capacity. At best it can last one day maximum with average use. Also it quickly charges so it has smaller capacity but declared.
Pricing and conclusion
NO.1 S7 is a cheap smartphone or a clone of Samsung Galaxy S5. It has a decent hardware with many cool features. It has a Galaxy S5 look, heart rate monitor sensor and many other interesting functions. Unfortunately the camera and the battery are the negative side of this device. All other is okay or very good and for this price range is expected. You can not expect more from this price range. It has good build quality, great screen and someone who wants Galaxy S5 look this is really good opportunity . You will be able to do most things with this phone like gaming or watching movies. You can buy it here at 234buy shop for $149.99. I hope you like my review for NO.1 clone.