THL 4000 fatty Smartphone Review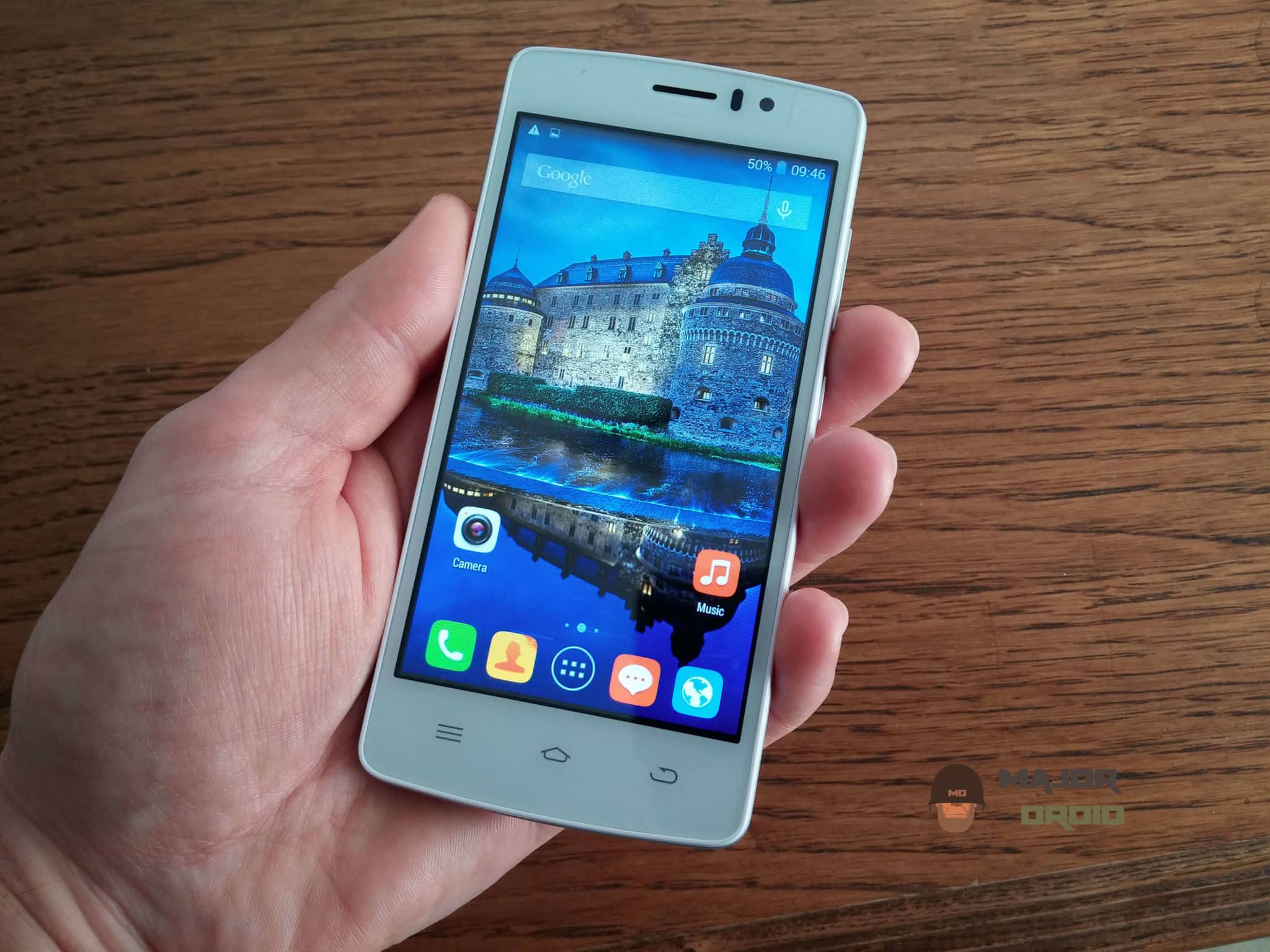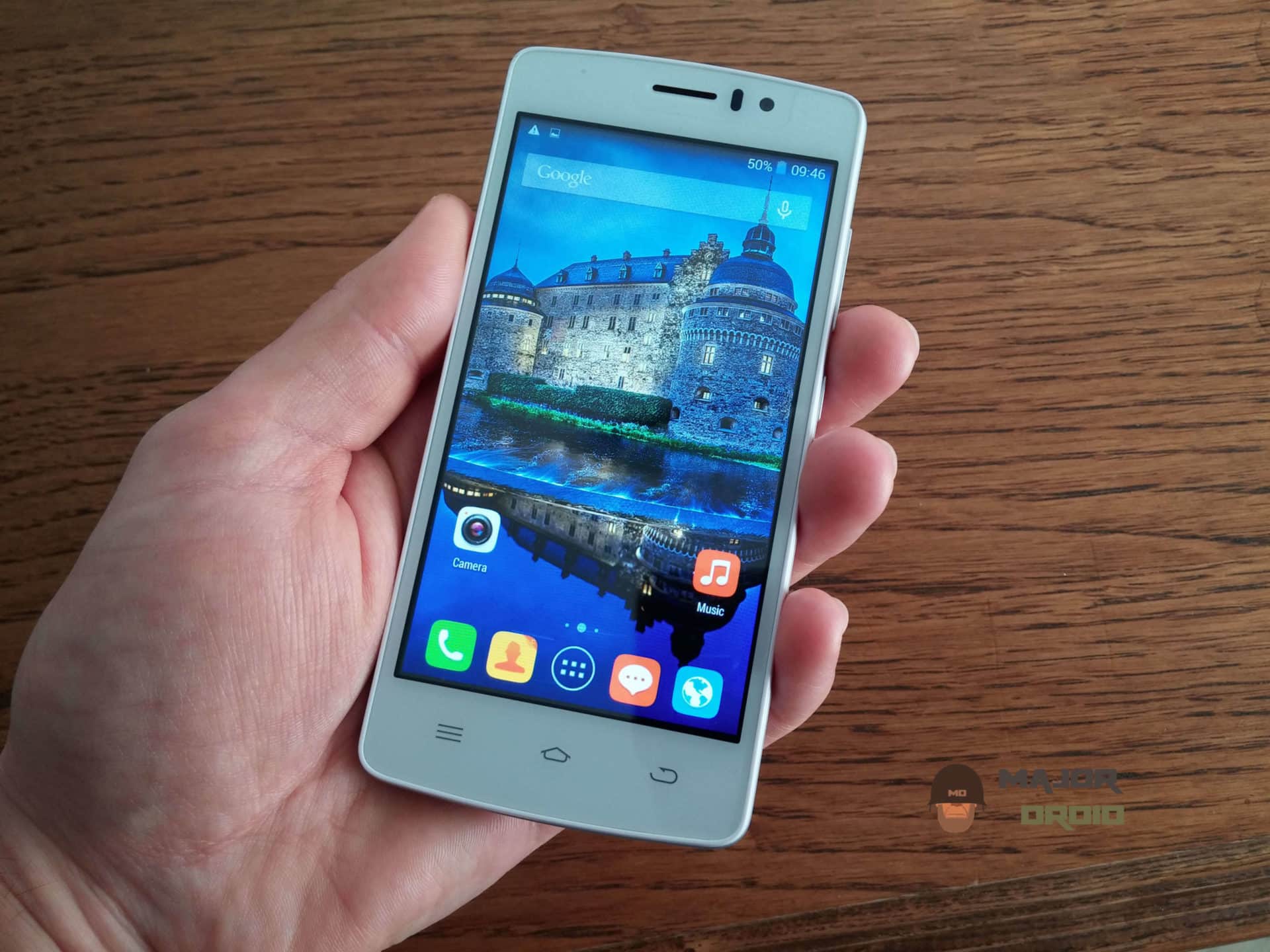 If you are looking for smartphone under $100 with good hardware then you can stop searching. Because THL 4000 meets all the requirements, it is very cheap and it comes from very reliable Chinese company. And most interesting thing is that it has 4000 mAh battery. So stay here and see how performs this Android phone.
Also this is not the 1st smartphone from THL with high-capacity battery, a few months ago I have wrote about THL 5000 which has 5000 mAh battery and it was very impressive so be sure to see this also.
Design and build
From what I can see THL is trying to build high-quality phones at of course lower prices and in my opinion they are very successful in this. Because for example THL 4000 has really high build quality especially as this price range. It is completely made of plastic and it comes in to available colors which are black or white.
I personally have white model and it looks really nice. Complete construction is in same color except for the edges which are silver. The phone is very solid and sturdy. It is also fat because of large battery where the weight is 158 grams. You can call it fatty.
Display
The THL 4000 comes with 4.7 inch qHD display, so it has a resolution of 960 x 540. In this combination the screen gives about 234 PPI. These days mostly the smartphones comes at least with HD resolution or even higher. So comparing with other models you can see a difference. It is not the huge difference but you can still see it especially when you're surfing on the heavy websites.
Alt.the resolution is lower the overall display quality is good. I did not find any problems or issues. For example brightness and viewing angles are very good. Anyway I can say that outdoor visibility is also surprisingly good because it has very bright display. Overall in my personal opinion The THL 4000 has only one lack because it has no screen protection like Gorilla Glass but in reality in this price range under $100 you cant expect to have these so this is not a big or major problem.
Performance and benchmark testing
The MTK6582 Quad-core CPU with speed 1.3GHz in the THL 4000 can be also found in many other Chinese smart phones like Gigabyte GSmart Mika M3. It has also 1 GB of RAM and Mali-400 GPU for graphics activities and 3D gaming of course. So CPU has four cores where can only work one core at speed 600 MHz if you don't need high performance so in this way you can save power. But also if you need high performance or you are playing games or something like this then all four cores can work with maximum speed.
After some time of using and testing I can say that this hardware combination is very good in this price range. You will be able to do mostly everything including playing games, watching movies or going to the Youtube. For storage there is a 8 GB of internal memory where is approximately 4 GB available to the user. Don't worry because there is also slot for microSD card up to 32 GB.
Thl 4000 – Benchmarks test results
Antutu Benchmark v5.6: 19775
Antutu X Benchmark v5.1: 18735
Antutu 3Drating Benchmark: 2587
Geekbench 3: 346/1186
Vellamo Metal: 766
Vellamo Multicore: 1234
Vellamo Chrome browser: 1939
Software
Which was expected it comes out of box with Android 4.4.2 with standard software. I have tried many things like playing games, opening applications, going to the settings page and other staff. During using the THL 4000 I did not experienced any problems like random reboots or some crashes. Actually the user interface is quite fast and fluid. Also I have tried to play Full HD 1080p movies in .avi format which was played smoothly with out any problems. Overall I am pleasantly surprised with this budget smartphone.
Connectivity and GPS
It has all standard features like Bluetooth, Wi-Fi and GPS. All functions works as it should work including GPS which works with out 3G and Wi-Fi help. It also supports all necessary frequencies for 3G – WCDMA 850/900/1900/2100MHz. So this is also very positive for Thl 4000 because frequency 900 MHz is very important for many European countries. It is also dual-sim smartphone which has 1 slot for micro SIM and 1 for mini SIM card.
Camera
In reality mostly in this price range which is in this case around or under $100. Smartphones does not have some super quality cameras. Mostly they are solid or good. Anyway it has 5 megapixel the primary camera and 2 megapixel front facing camera. The primary camera has LED flash. The photo quality is good, photos are mostly sharp but the colors are less natural.
There are also available all standard features like HDR, white balance, ISO, contrast. You have also ability to take photos up to a resolution of 4160 x 3120 like 13 megapixel camera but this is only interpolation. It can also video record 1080p movies which are saved in .3gp format. The reader quality is the same as for photos.
Battery life
THL 4000 has a removable Li-ion battery with capacity of 4000 mAh. After testing I can say that the battery is really strong and with amaximum brightness until automatic shutdown it can last over 7.5 hours. This means that it will last at least 7.5 hours with heavy using like hard gaming, watching FHD movies and other similar stuff. While with normal average use it can last at least 16 hours. This results are great and they are much better comparing with some flagship smartphones.
Conclusion
I must say that after playing with this fatty smartphone I am very surprised with many good features. It has great build quality, there is also medium strong hardware. Fully working GPS with dual-SIM support. 3G connectivity can work with all frequencies including 900Mhz. The display has very bright backlight so outdoor on very bright sun you can see normally the screen. And finally the battery is also great and will fulfill the requirements for the most demanding users. If you are looking for cheap Android smartphone then you can buy the THL 4000 for price under $100 here.
UPDATE: I have a coupon code: 4000YL, using the coupon price is down to $84.99! Indeed great deal!