Lenovo S90 Sisley 4G LTE phone review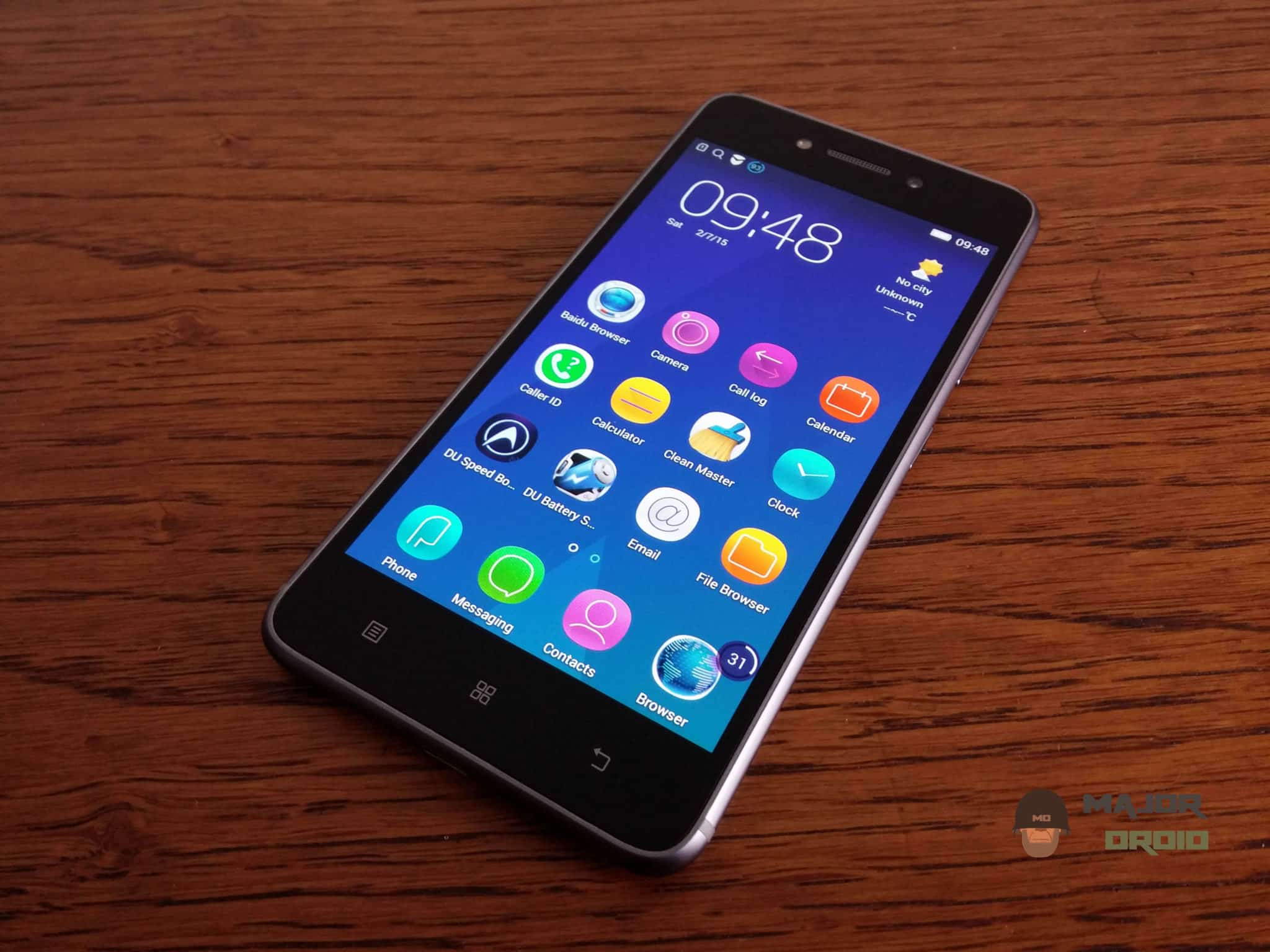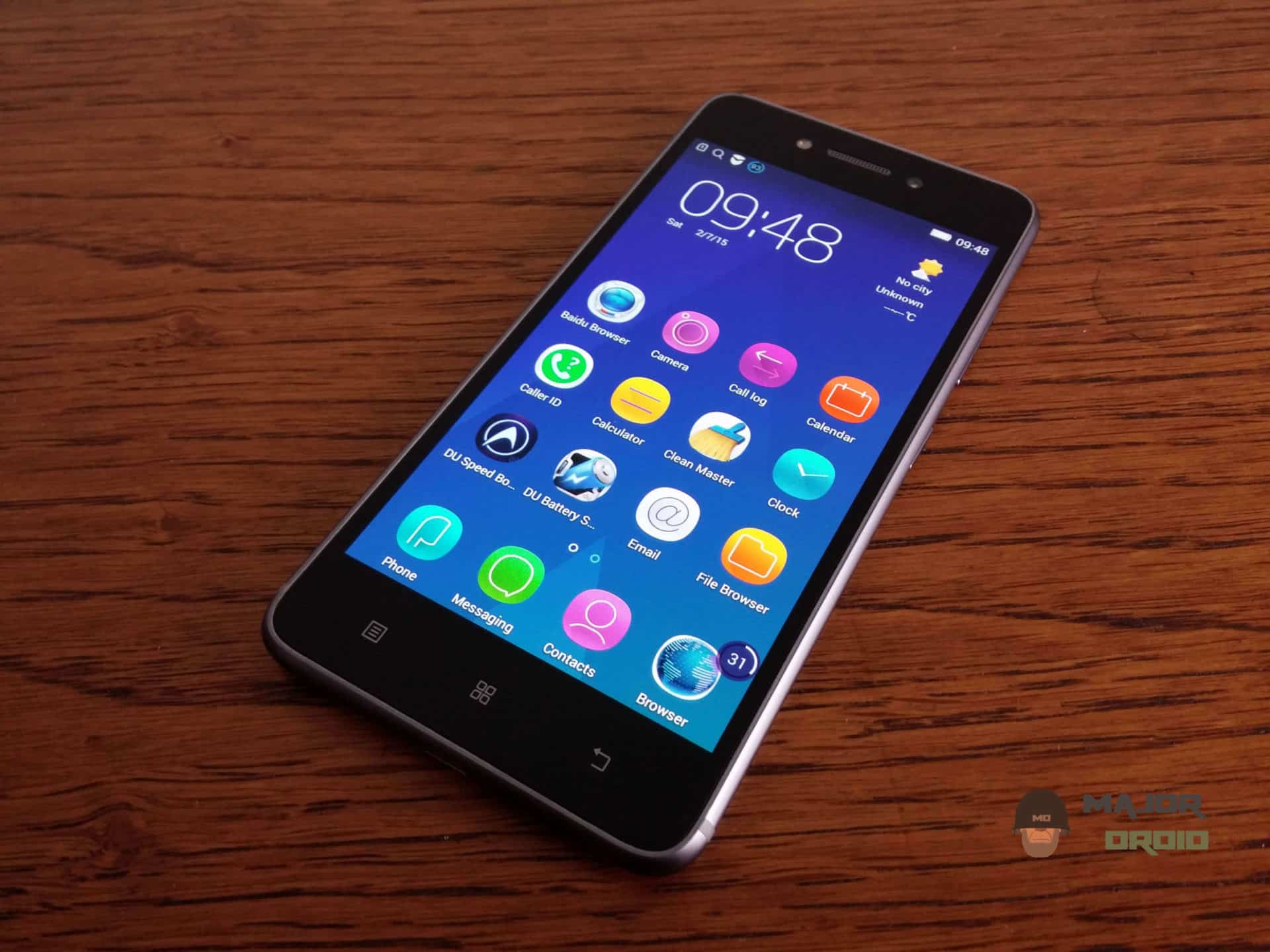 I want to introduce to you another cheap and at the same time high-quality phone called Lenovo S90 Sisley. It is a very interesting smartphone designed by Apple. Its features Super AMOLED display, Snapdragon 410, 2 GB of RAM and Dual-SIM with 4G LTE. This sounds great so stay here and find out more.
Design and build
S90 Sisley is very similar to iPhone 6 as you may noticed already. Lenovo hasn't been successful in designing smartphones before so this time I think they have succeeded. The build quality is really good and the phone measures 146 x 71.7 x 6.9mm and weighs 129g. It has also rounded edges and the phone is really light, and you have a really nice feeling in the hand.
The phone is available in 3 different colors gray, gold and platinum. I personally have the gray model where the front side is black while the edges and the back side are gray. As I said it has really cool rounded edges. On the front side is 5 inch HD display, below are 3 capacitive buttons and above are located front facing camera with led flash and a speaker. On the right side are located buttons for other on off and volume. On the left side is slot for SIM cards.
On the back side there is Lenovo logo and the primary camera with also led flash. On the bottom there is Micro USB port with speakers. Overall I am very satisfied with design and build quality. You have feeling that you have much more expensive device.
[Best_Wordpress_Gallery id="1″ gal_title="Lenovo S90 Sisley design"]
Display
The Lenovo S90 Sisley has 5 inch Super AMOLED display, so it has resolution 720 x 1280 pixels. I must admit I am very impressed with quality of this display because it is very sharp. The colors are very natural thanks to Super AMOLED technology including viewing angles which are also great. You will love this display.
[Best_Wordpress_Gallery id="2″ gal_title="Lenovo S90 Sisley display"]
Unfortunately it does not have any screen protection so it is advised to use screen protector. From other display features it has smart brightness option which automatically adjust brightness according to external conditions. From other information I can say that S90 display has similar Diamong Pentile matrix to Samsung Galaxy A5.
Performance and benchmark testing
It has mid range hardware, so it has built in Qualcomm MSM8916 Snapdragon 410 chipset. So depends on the model it can have 1GB or 2 GB of RAM. And also depends of your choice it can have 16 GB or 32 GB internal memory and it has no slot for Micro and the card. My device it has 2 GB of RAM and 16 GB of internal memory where is about 11 GB available to the user. For graphics activities and gaming there is Adreno 306 GPU.
From this we can see that this is not high-end hardware but it is still a good hardware combination. It will be good for everyday use but also for more demeaning use like 3G gaming. I tried many applications and all have worked perfectly normal, a loading was really fast and I did not find any problems.
I have also tested the Lenovo S90 Sisley with several benchmark test applications like AnTuTu 5 and GeekBench 3. Overall the results are expected for this kind of hardware. But I think that this hardware can do much more so I hopethat the Lenovo can make update with several improvements.
Lenovo S90 Sisley – Benchmarks test results
Antutu Benchmark v5.6: 20066
Antutu 3Drating Benchmark: 2384
Geekbench 3: 472/1349
[Best_Wordpress_Gallery id="4″ gal_title="Lenovo S90 Sisley benchmark"]
Software
The Lenovo S90 Sisley comes with installed Android 4.4.4 KitKat. It has Lenovo's user interface and in this moment I don't know when it will come update for Android 5.0 Lollipop. But I have heard from some other users that model S90-T has already available update to Lollipop.
Anyway the user interface is very fast and stable, I did not experienced problems like random reboots or something like this. The user interface is very similar to Apple's iOS if you have maybe noticed. It is really beautiful and I personally like it but I hope you will like it also. There are also possibility of changing themes which all cool. It has several new futures and all of them work as expected. Overall I am very satisfied.
[Best_Wordpress_Gallery id="6″ gal_title="Lenovo S90 Sisley soft"]
Connectivity and GPS
The Lenovo S90 Sisley is a dual-sim smartphone with 4G LTE support. It has all other standard features like Bluetooth, NFC, Wi-Fi 802.11 b/g/n, hotspot and of course GPS. I have tested all functions and they have worked without any problems. Wi-Fi has really good range for connectivity including Bluetooth. I have also tested the GPS with GPS test application and it works perfectly normal with precision of 3 m without network and Wi-Fi help.
Camera
The Lenovo S90 has the front and the back camera, the primary or main camera has 13 megapixel sensor equipped with LED flash with maximum resolution of 4208 x 3120 pixels. While the front facing camera has 8 megapixel sensor also equipped with LED flash what is really interesting.
The front facing camera has functions like auto shatter with gesture controls. So the camera takes photos automatically when you wave to capture. The photo quality is very good and you will be very happy with photo quality. So you can freely take selfie photos.
While the primary camera has all standard functions like HDR, white balance, ISO. So after I have photographed in many different situations. I can freely say that photo quality is very good. Photos has plenty details and I am surprised also how image quality is very high. Colors are very accurate, there are not pale or washed as we can see on some other devices. It can also record a video in 1080p at 30 frames. The reader quality is good as photo quality. But there are not many options like slow-motion capturing.
Battery life
Because of design it has built in battery with capacity of 2,300mAh. I have tested the battery and it can last approximately 10 hours of talking time, 7 hours of web browsing and 7 hours of watching video. The results are good for this kind of device.
Conclusion
As conclusion I can say if you are looking for cheaper but at the same time high-quality smartphone then you can definitely choose the Lenovo S90 Sisley. It has a lovely HD Super AMOLED display and very nice design. There is also 2 GB of RAM and Snapdragon 410. For connectivity it supports 4G LTE and it is dual-sim device. If you like to take photos then also in this segment you will not be disappointed. The price is approximately $205 and if you decide to buy it you can do it here at Pandawill online shop.