OPPO 5G smartphones to be sold from KDDI and SoftBank in the Japanese market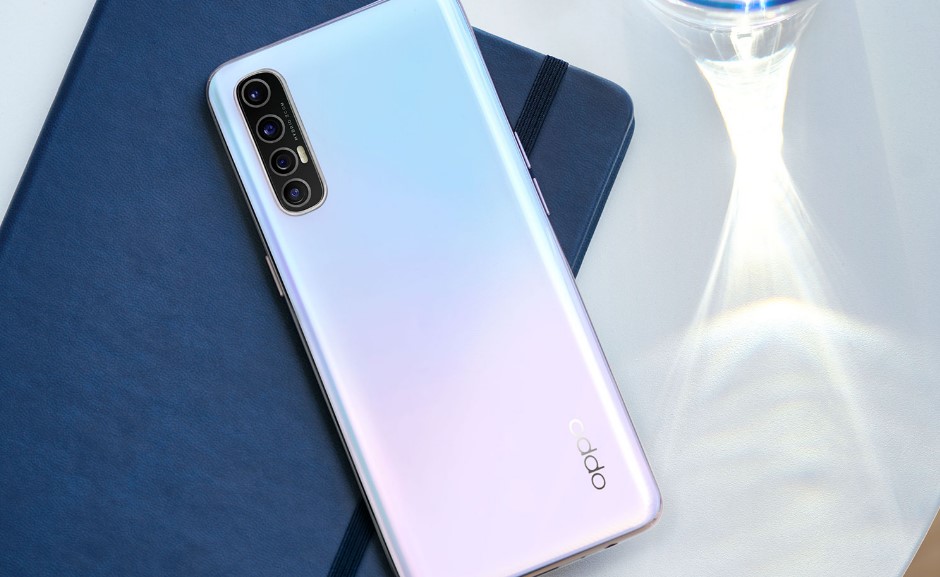 OPPO Find X2 Pro and OPPO Reno3 5G have obtained key certifications(TA, Technical Acceptance) and will be sold from KDDI and SoftBank
Significant milestone showing OPPO gaining a foothold in the mainstream Japanese market
OPPO announced that its 5G smartphones will officially be sold from Japan's leading operators – KDDI and SoftBank – in the Japanese market. Beginning July 22, OPPO's first 5G flagship, Find X2 Pro, will be sold from KDDI; from July 31, OPPO Reno3 5G will be sold from SoftBank.
A milestone for OPPO's 5G expansion into the Japanese market, it signifies OPPO's first steps into Japan's mainstream market, bringing excellent 5G experience to more Japanese consumers.
"Japan has always been an important market for OPPO," said Alen Wu, OPPO's Vice President and President of Global Sales. "For two years, we have continued to localize our products and marketing to meet the Japanese consumers and carriers' high standards and unique needs. In the future, OPPO plans to work closely with leading local partners like KDDI and SoftBank and continue to introduce leading 5G products, technologies, and services to more Japanese consumers."
Known for its unique customization and high quality requirements, the Japanese smartphone market is a mature, high-end market led by several major carriers. With the new opportunities and challenges introduced by 5G, the industry is committed to fully accelerating the deployment of 5G, evidenced by KDDI and SoftBank's swift introduction of their 5G networks deployment in March this year.
With these opportunities and challenges, OPPO has fully demonstrated its research strength and experience in industry collaboration. OPPO used very short development time to customize Find X2 Pro and Reno3 5G for the Japanese market, solving technical challenges in adapting to different frequency bands, and successfully obtaining a series of crucial technology certifications to enter the KDDI and SoftBank catalog.
Since entering Japan in 2018, OPPO has launched numerous exciting products, including the tailor-made Reno A smartphone that supports waterproof and FeliCa mobile payment functions for Japanese customers.
With close cooperation with local network operators in the 5G era, OPPO hopes to further increase its brand recognition in the mainstream Japanese market, becoming a technology brand enjoyed and loved by consumers.
Huawei and Partners Launch the First Batch of 5GtoB Ecosystem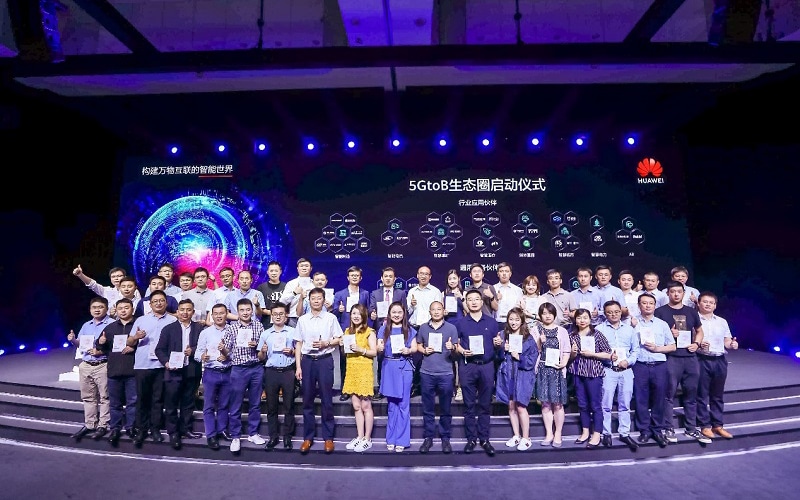 At the "5G for Good, Innovate for New Value" summit, Huawei and 5G industrial partners jointly launched the first batch of 5G industrial applications. This initiative accelerates the development of 5G, marking the maturity of the 5G industry ecosystem.
Around 50 partners joined the ecosystem so far, including those specialized in both industry and general equipment domains. The scope spans multiple verticals, including 5G industrial communication modules and terminals, 5G antennas, smart manufacturing, smart logistics, smart coal mining, smart healthcare, new media live broadcast, smart city, and smart power grid.
"Year 2020 will see scaled global commercial rollout of 5G and nation-wide deployment in China. The era of rapid 5G development has come. An essential part of the digital foundation, 5G will drive the upgrade in five industries: connectivity, AI, cloud, computing, and industrial applications. 5G is set to realize digital transformation across industries to trigger a new round of high-speed development. With the growing maturity of the 5G industry ecosystem, 5G module shipment has started on a massive scale. After half a year of R&D conducted by industry equipment and module vendors, a large number of 5G terminals for industrial applications have advanced to the project testing phase. Over 100 types of 5G industry terminals are expected to be launched this year. To better support the incubation of the industry ecosystem, Huawei will open up its 5GtoB lab, which will be predominantly used for testing the capabilities of 5G vertical industry terminals. Huawei aims to build a robust platform for developing industrial applications in collaboration with industry organizations, and to promote industry chain development and application promotion together with partners. Our vision is to enable the ecosystem to thrive, explore new fields, and create new value," said Mr. Xu Weizhong, Wireless Network Chief Strategy Officer of Huawei.
5G drives the digital transformation of industries, facilitating the adaption of 5G network capabilities (from eMBB to URLLC to mMTC) to achieve scaled commercialization of industrial applications. We look forward to working with industry partners to advance 5G across industries toward bigger success.
Huawei Launches Digital Payment Cloud Solution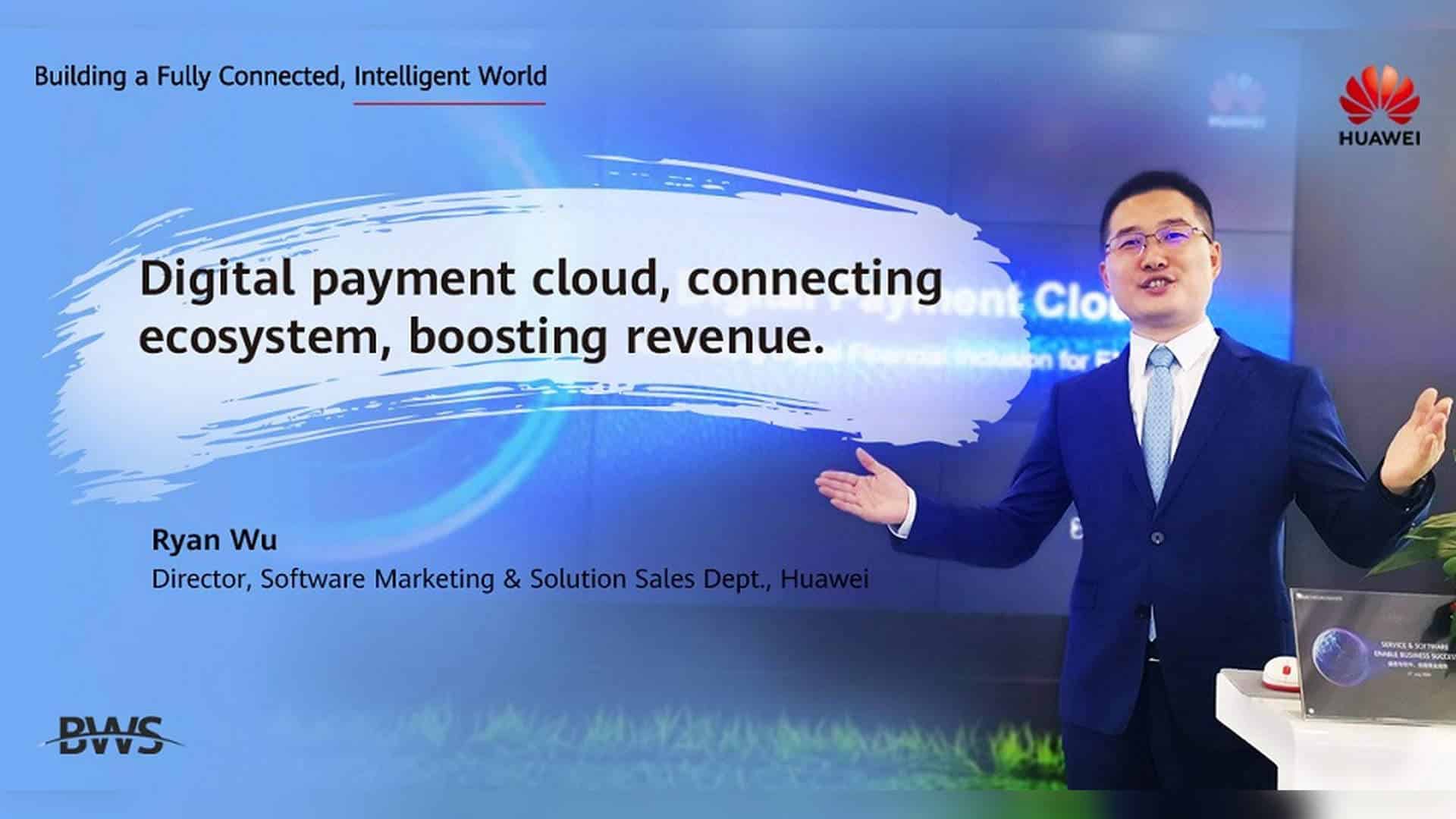 Huawei launched a new Digital Payment Cloud Solution recently at its Better World Summit 2020 designed to help digital payment service operators build super app centered payment ecosystems that will accelerate digital financial inclusion in emerging markets.
"According to GSMA , mobile money today has over 1 billion registered users after more than 10 years of development," said Ryan Wu, Director of Huawei Software Marketing & Solution Sales Dept. "However, merchant payment is still at its infancy. We all know that the key to success in the mobile payment business relies on the ecosystem. Super app is a critical platform and engagement point for ecosystem partners and provides an efficient merchant marketplace. Huawei's digital payment cloud is designed to provide a payment platform and super app that helps mobile payment operators build an ecosystem quickly and efficiently."
Huawei's digital payment cloud solution brings value to payment operators from three aspects:
Extremely Digital Experience: With the digital architecture, both user and transaction data can be opened in real time, ensuring real-time query experience for users and merchants. In addition, real-time risk control can be built based on AI analysis capabilities to identify fake transactions and avoid cash-out risks.
Expedite Service TTM: With the open ecosystem, the solution provides API (application programming interface), H5, mini apps, and UI bricks technologies that enable partners to launch the service on super app within one week and marketing campaigns from idea to launch within three weeks.
Agile Iteration: With a cloud native platform, the solution supports container/micro-service, auto-scaling, grayscale release, and enables software updates in days.
In Myanmar, Huawei has cooperated with KBZ Bank to launch KBZPay and within 18 months successfully grew the service to six million registered users, over 1000 partners, and more than 290 thousand merchants. KBZPay's transaction value has reached over $7 billion, cementing KBZ as Myanmar's number 1 mobile payment service provider.
HONOR 2020 H1 Business Achievements in International Markets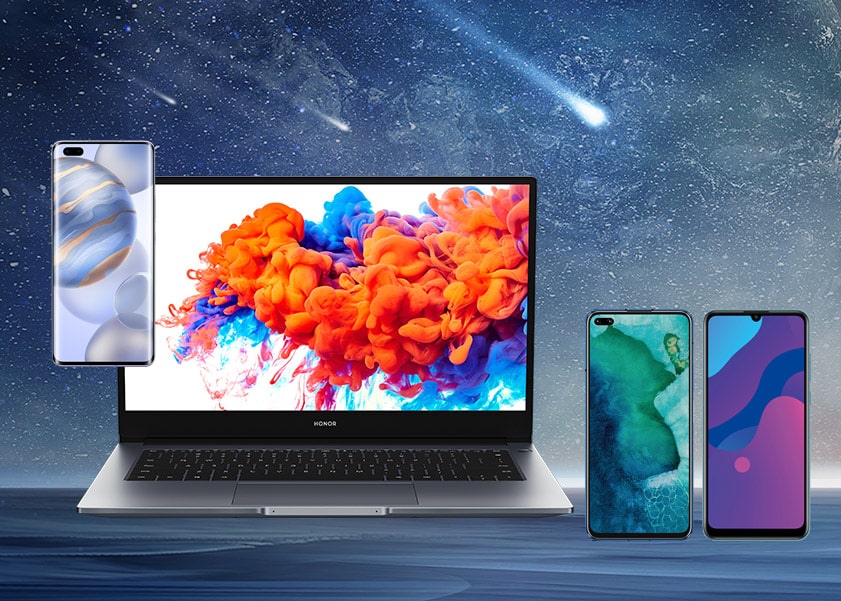 Huawei announced its business results for the first half of 2020. The company generated CNY454 billion in revenue during this period, representing a 13.1% increase year-on-year, with a net profit margin of 9.2%. Huawei's carrier, enterprise, and consumer businesses achieved CNY159.6 billion, CNY36.3 billion, and CNY255.8 billion in revenue, respectively. As part of the Huawei Consumer Business Group's dual-brand strategy, global technology brand HONOR also announced its brand and business performances in its international markets. According to brand equity researcher BrandZ™, HONOR ranked 21st in the "BrandZ Top 50 Chinese Global Brand Builders 2020" list and saw a 34% increase in its brand score comparing to 2019.
HONOR "1+8+N" All-scenario Strategy Made Solid Progress in International Business Development
• In 2020 H1, HONOR ranked Top 1 smartphone brand with 25.9% market share in terms of sales units in Russia. HONOR has been consistently crowned Top 1 smartphone brand in Russia since November 2019.
• In 2020 Q1, HONOR ranked Top 5 in terms of smartphone shipment in Saudi Arabia and ranked Top 3 in the mid- to -high-end smartphone category ($200-$600).
• In 2020 Q1, HONOR ranked Top 5 in terms of smartphone shipment in Czech Republic.
• In the wearable market, HONOR ranked Top 5 in Russia, Malaysia, Czech Republic and India in 2020 Q1.
• In June 2020, the HONOR MagicBook Series ranked Top 1 best-selling ultrabook at DNS in Russia.
• The HONOR MagicBook 14 ranked Top 2 best-selling product at datart.cz, Top 4 best-selling newly launched product at notebooksbilliger.de, Top 5 best-selling laptop, Top 10 searchable products at Boulanger and Top 10 best-selling newly launched product with 4.9-star customer rating on amazon.co.uk.
Smartphones with Huawei Mobile Services Ecosystem Experienced Robust Growth in Market Share in Russia
In 2020, HONOR launched seven smartphones with Huawei Mobile Services Ecosystem in Russia, including the HONOR 30 Series, HONOR View30 PRO, HONOR 9C, HONOR 9A and HONOR 9S. The market share of these smartphones achieved 8% increase in sales units by the end of 2020 Q2. In June 2020, the HONOR 9A and the HONOR 9S both ranked Top 5 best-selling smartphones in Russia.
Huawei Mobile Services Ecosystem is growing rapidly, reaching 700 million global Huawei device users, with a year-on-year growth of 32%. Until 25th July, The number of registered Huawei developers worldwide has reached 1.6 million, up 76% year-on-year, with more than 81,000 innovative applications integrated HMS Core open capabilities.
In Russia, the ecosystem is continuously growing and developing strong and successful partnerships across segments represented on the AppGallery such as Yandex, Mail.ru, Sberbank, S7 Airlines, Wildberries, Alfa Bank, Ozon and many others. Recently Sberbank, Russia's largest bank and a leading global financial institution, launched its contactless payment solution SberPay to all NFC-enabled smartphone users, notably HUAWEI and HONOR users. The service is a feature of the Sberbank Online mobile application, available in the AppGallery, for Visa cardholders. In the near future, this service will also be available to other payment systems. Linking a card with SberPay via Sberbank Online will allow users to make contactless purchases, withdraw cash, and top-up money into their bank accounts at NFC-equipped ATMs. Each transaction is authorized with fingerprint scanning or via a digital code. This partnership with the AppGallery is a vital step to build a more well-developed and seamless ecosystem for global users.
HIHONOR.COM Retains Solid Programs that Drove month-on-month Sales Growth and User Registrations
As the official online store, HIHONOR.com delivers a one-stop shopping experience that offers a comprehensive range of HONOR products and customer-centric services. After upgrading the online shopping experiences in the UK, France, Germany, Italy, Spain and Netherlands, HIHONOR.com experienced an average 146% month-on-month sales growth among those countries in the first half of 2020. It also contributed to 30% of the HONOR MagicBook Series sales revenue and 20% of HONOR MagicWatch 2 sales revenue in Western Europe, playing an essential role in HONOR's business development. Globally, HONOR has established 14 HIHONOR.com online stores with over 2.79 million registered users across its international markets.