OPPO contributes to realizing the first 5G standalone (SA) network in the UK with industry leaders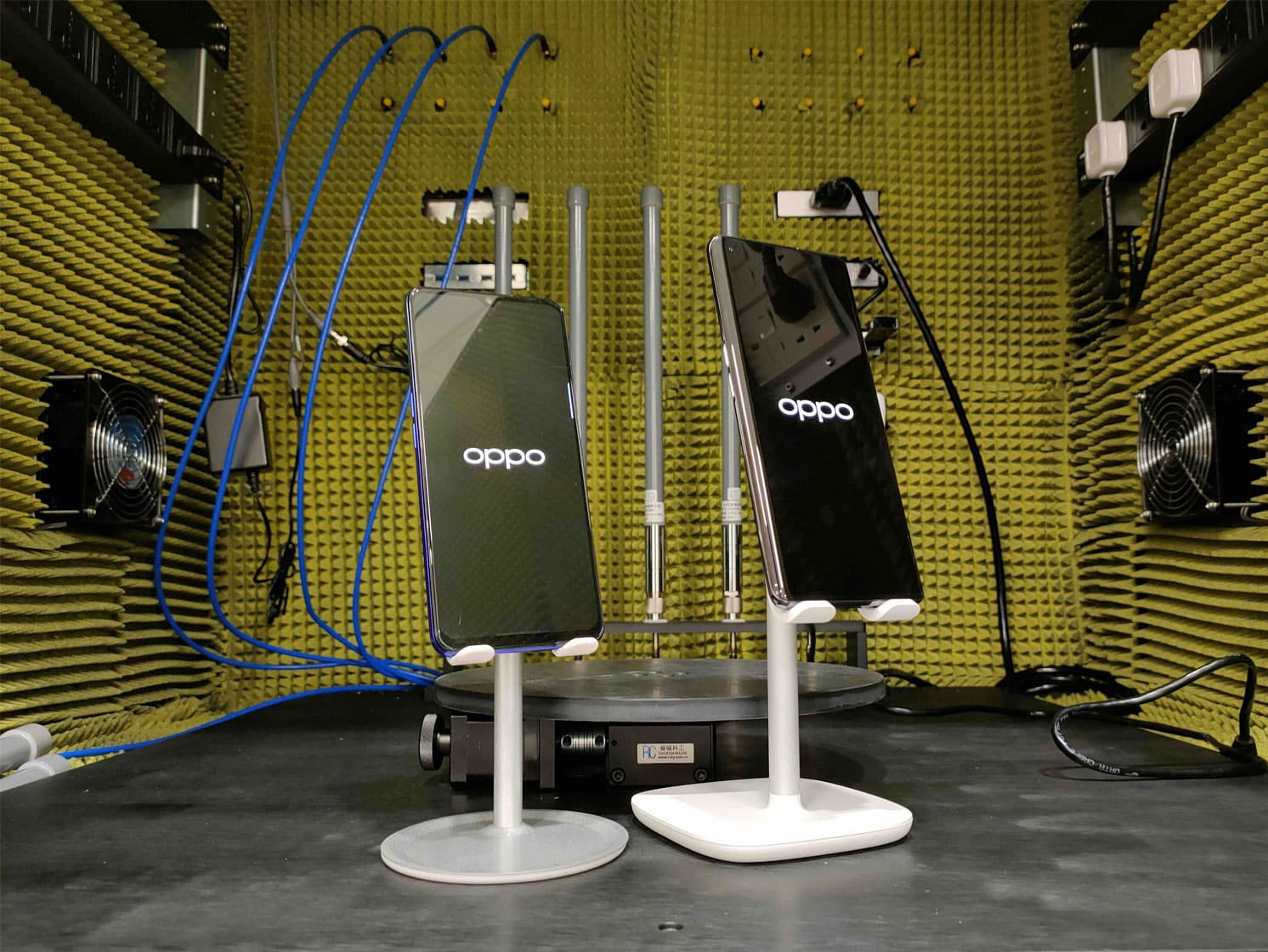 The full potential of the next-generation network was verified with OPPO's Find X2 Pro and Reno3 5G smartphones
Deployed in Coventry University in the UK, the new network also features UK's first 5G SA network slicing service
5G SA network solely relies on the next-generation 5G infrastructure, providing a better experience than NSA networks and is set to be the mainstream 5G structure in the future
OPPO today announced its contribution in the successful deployment of the first 5G Standalone (SA) networks and the first 5G SA network slicing services in collaboration with Vodafone and Ericsson, marking a significant milestone in the construction of Europe's 5G SA network.
OPPO contributes to realizing the first 5G standalone (SA) network in the UK with industry leaders
OPPO Find X2 Pro and Reno3 5G smartphones testing 5G SA performance in OPPO's lab
Deployed in Coventry University in the UK, the new networks was verified with OPPO's 5G smartphones powered by Qualcomm Technologies and MediaTek's 5G mobile platforms respectively.
OPPO and Ericsson worked with Qualcomm Technologies and MediaTek separately to develop network slice switching software solutions based on OPPO's Find X2 Pro and Reno3 smartphones so users can easily switch from different slices to enable the best experience for different needs. One slice was used for high-speed access to the Internet, while the other provided a dedicated connection for faculty members and students to quickly access school resources, and to conduct low-latency, high-definition long-distance teaching, and learning.
According to the definition of 3GPP, the umbrella term for the standards organizations that develop protocols for mobile telecommunications, 5G is classified into two modes: NSA (Non-Standalone) and SA (Standalone), where SA refers to an independent network architecture using 5G base stations and 5G core network. Major telecom operators around the world are vigorously advancing the deployment of 5G SA as it is the go-to network architecture of the future.
Meanwhile, 5G network slicing, which can be applied to the 5G core network architecture, is a technology that divides the physical network into multiple virtualized end-to-end networks. Each sliced network is independent and can have its own resources so that 5G resources can be allocated and utilized more efficiently and flexibly to meet the needs of different user scenarios in accordance with the varying characteristics of applications.
The 5G SA and network slicing technologies are the latest achievements of OPPO's pioneering research in 5G and OPPO will continue to be a leader in 5G with continuous R&D investment. OPPO believes in a future of intelligent connectivity and 5G is the backbone of that vision. OPPO works closely with supply chain partners to advance 5G technology and elevate user experience while partnering with leading carriers and retailers to connect to more people. OPPO has already struck partnerships with more than 40 major carriers in Europe and will continue to build sustainable success through state-of-the-art products and constant and deep interactions with existing and new partners.