Oukitel K10000 Pro with 10000mAh battery gets power consumption test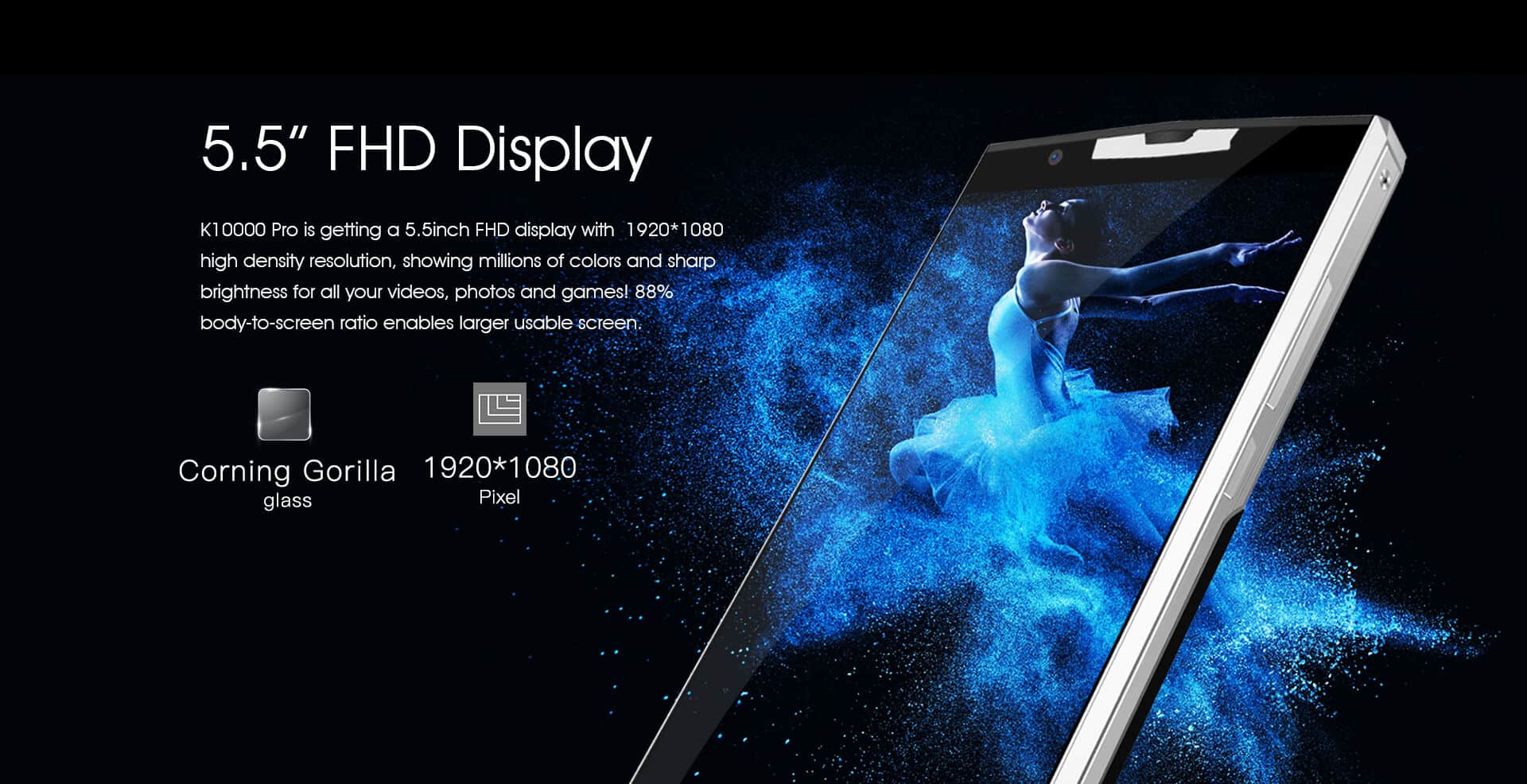 If you regularly read news about Chinese smartphones then you maybe know that very soon we can expect K10000 Pro on the market. Therefore it will be available around middle of June. But at this moment is in presale status, and because of that it's cheaper than usual with price $179 here at this shop.
Besides that as primary feature is definitely big battery with 10000mAh capacity which gives the opportunity to use your smartphone for a long time. To prove that Oukitel has prepared two videos in which you can see how much battery power has.
So first question is: how long can Oukitel K10000 Pro support to watch downloaded FHD video with medium volume and medium screen brightness?
Answer is in video:
But as you can see the answer is very simple: 23 hours and 37 minutes, which is actually a great result. Therefore if you need more battery power, then you can for example use super power consumption mode. With super power consumption mode it can last approximately 65 hours. Also if you love to listen to the music then in that situation it can last 89 hours.
Okay let's go to the next question which was actually: How many percentage power will it left by playing 1 hour mobile game at maximum background game music?
For this question you can see this video:
In this situation after playing games for one hour it has 93% power left. So you can see that Oukitel K10000 Pro is made for gaming, because you will have a plenty of energy for gaming.
As you we said earlier it is in presale status, and because of that the price is lower than usual. So at this moment you can buy it for only $179.99 here at Gearbest shop.