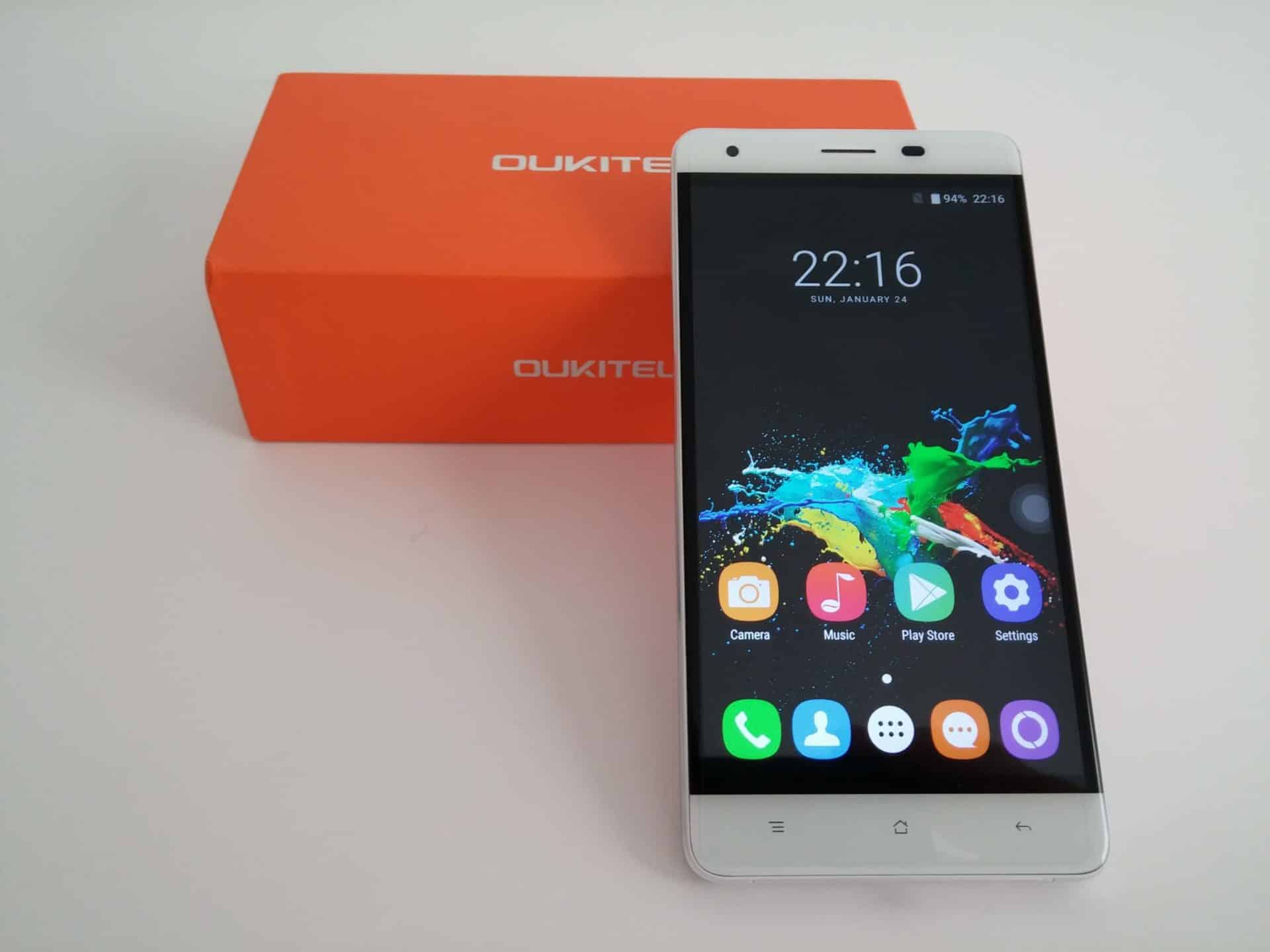 We are really happy because I have again opportunity to test newest flagship phone from Chinese company Oukitel. This time I have Oukitel K6000 Pro for you, which should be much better in every way than its predecessor K6000. According to the company, they have put much greater attention to the quality.
When we speak about quality I have to agree with them because it is very important to have better quality product because sometimes we can see how some products from China are low-quality. Therefore customers are not satisfied and in the long run it is not good for the company. Overall we think this is the only way for mutual satisfaction.
Design and build
It has very similar design to the previous model but of course it has some modifications and differents. Oukitel K6000 Pro has metal frame made from aluminum alloy along with anodic oxidation process. So the frame is much more strengthened and the same time is lighter. The main difference is the fingerprint sensor which is located on the backside below the main camera. But additionally this dual-sim smartphone has IP64 rating or in other words it is splashproof and dustproof. Overall they did a great job again and you will be satisfied because it feels and looks like a $500 phone.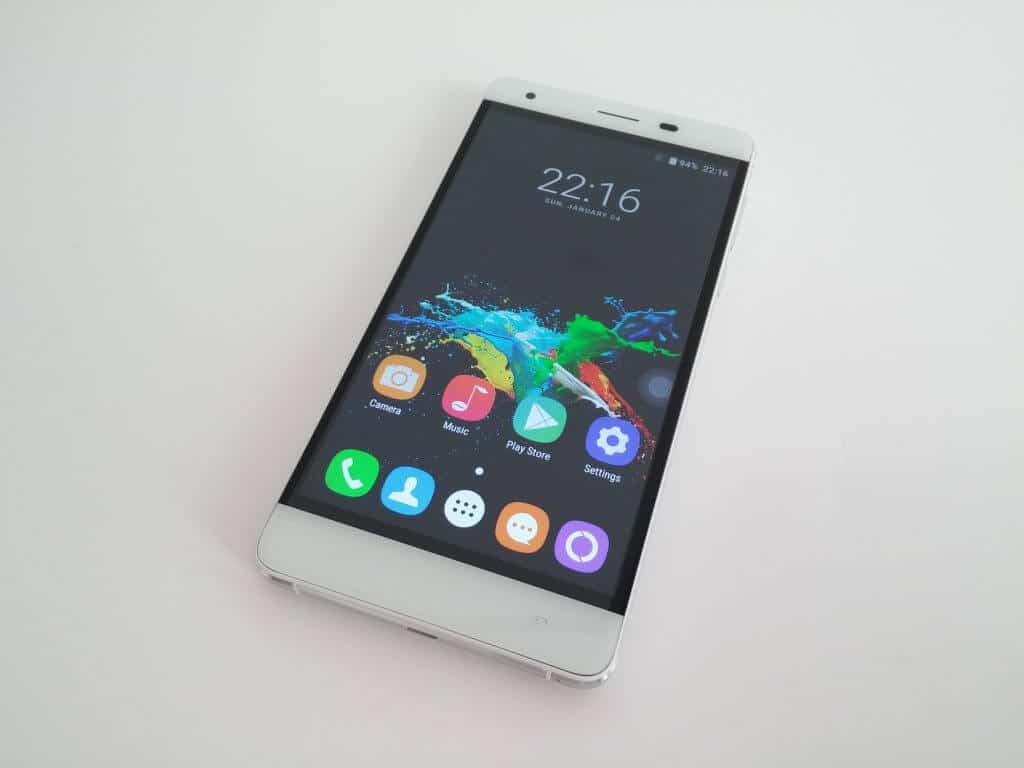 Display
This battery beast has 5.5 inch 2.5D LTPS IPS screen with Full HD resolution. Where the screen is protected with Dragontrail 2 glass which allows you protection from cracks and scratches. According to the company this screen protection is 8 times stronger than sodalime glass and 30% stronger then regular Dragontrail glass. Oukitel K6000 Pro offers great experience thanks to good combination of screen size and resolution. So overall display is excellent from every angle including outside. You definitely will not regret.
Performance and benchmark testing
If you are wondering what type of built-in hardware has under the hood then you will be surprised because it has powerful hardware. K6000 Pro has Octa-Core 64 bit CPU MediaTek MT6753 with high speed 3GB of RAM LPDDR3.  For storage space it has available 32 GB but to end user is available approximately 26 GB. For graphics activities like playing games there is Mali-T720 MP3 GPU at 700 MHz. if we compare it with older model then we can conclude that these current model is much more powerful than the previous one. We have tried many things including playing games and we came to the conclusion that this hardware combinations offers smooth experience because everything works perfectly nice without lags, also please take a look benchmark test scores below.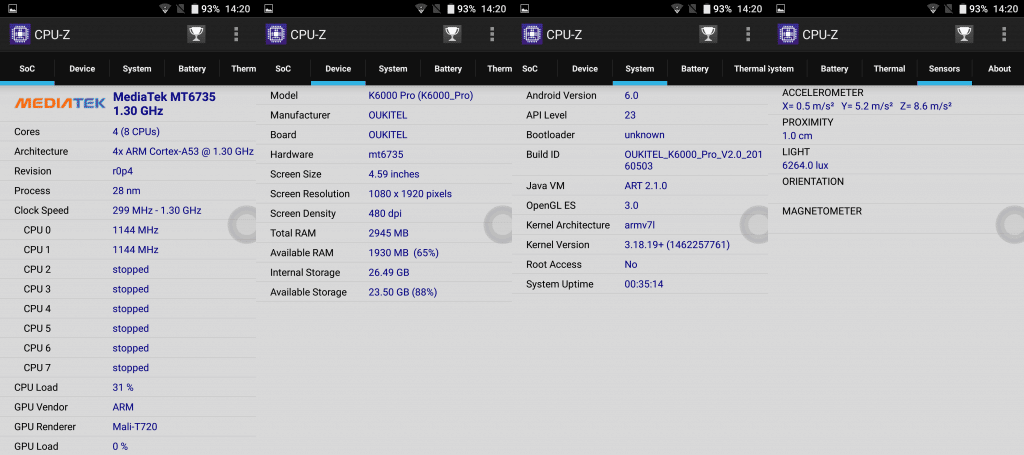 Benchmarks test results
Software
It came the moment when all new and newest Chinese dual-sim phones comes with newest operating system Android 6.0. The same situation is also with Oukitel K6000 Pro, and from what we can see it has stock ROM. In other words ROM is completely clean and it has no crappy apps. During use we have noticed that operating system is fast and works without problems. Like other models from Oukitel we believe that really soon we can expect custom ROM-s for this model.

Connectivity and GPS
It has all most advanced features like GPS, Bluetooth v4, dual-sim support, 2G, 3G and 4G network support and of course Wi-Fi. We have noticed that the Wi-Fi has excellent range for connectivity while the GPS works out of box without network and Wi-Fi help with precision of 3 m. From other interesting features we can say that K6000 Pro has also fingerprint sensor on the backside for security.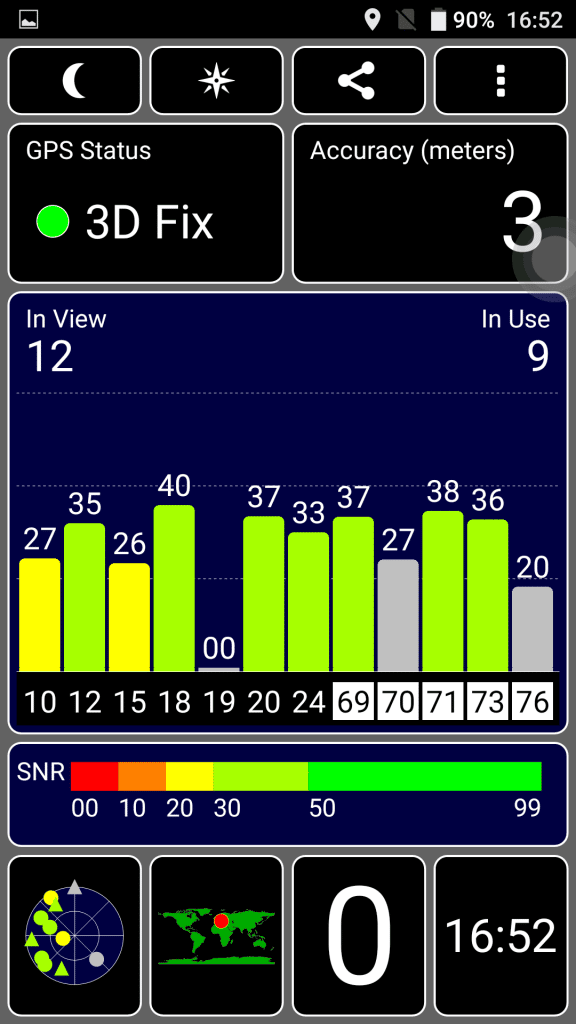 Camera Quality
K6000 Pro two cameras where the primary camera has 13 megapixel Sony IMX214 Exmor RS sensor while the front facing camera is 5 megapixel. The back camera has dual led flash which will allow you to take photos in completely dark. Other then that photo quality is a really nice and below you can see photo samples.
Photo Samples
Battery life
According to the company, K6000 Pro has 6000mAh battery capacity like previous model. But this time it is much more better because the battery is produced by very popular company SCUD. Therefore the phone supports fast charging and it has intelligent battery saving system. We think many potential customers and our readers are mostly interested is the battery capacity real or fake. You can relax because the battery capacity is real or to be precise it has approximately 5600 mAh according to our battery tester and calculations. Just in case if you don't know why we have multiplied 2 times , because our battery tester is measuring half that when the battery is charged with 9V battery charger. When we use 5V charger then measuring is normal.
50% to 100% = 1401 mAh
50% = 1401 x 2 = 2802 mAh
1% = 56,04 mAh
100% = 5604 mAh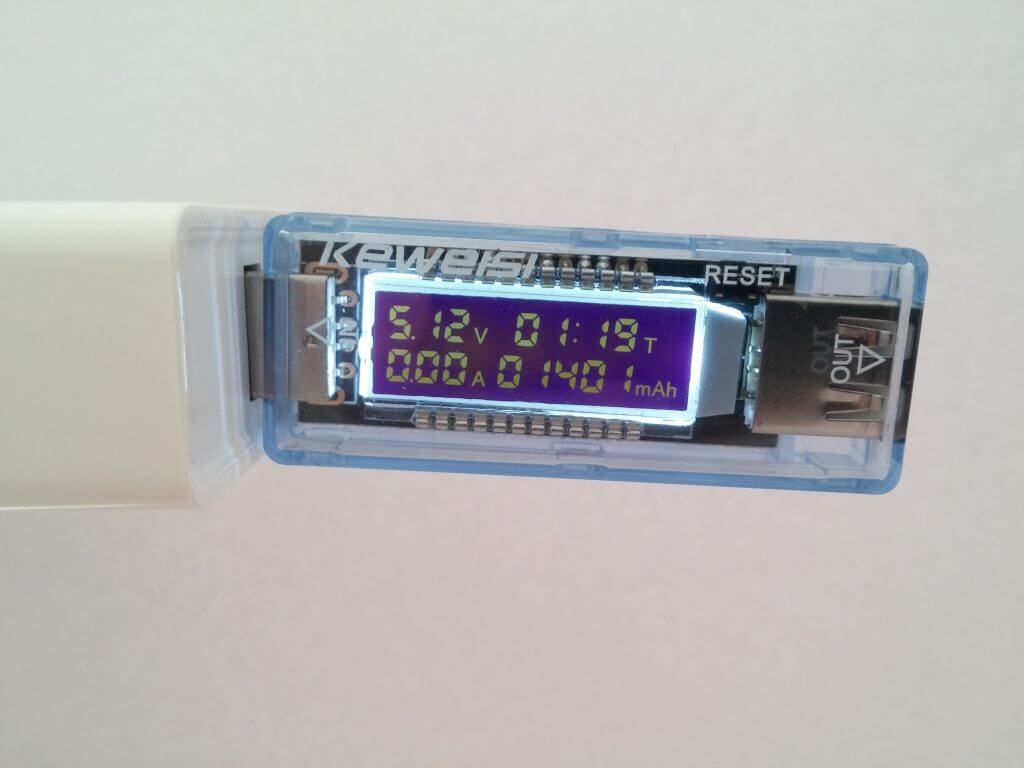 Conclusion
If you need more information you can if you want visit official website, and if you have any questions please comment.  If you want to buy it, then you can do that at this shop.
We are indeed thrilled with Oukitel K6000 Pro because for this price range which is actually around $135, this dual-sim smartphone is a great choice for many reasons. But most important reasons are high build quality, really cool design, great battery including powerful hardware and the end a very low price.