OUKITEL U22 is first world's 4 cameras smartphone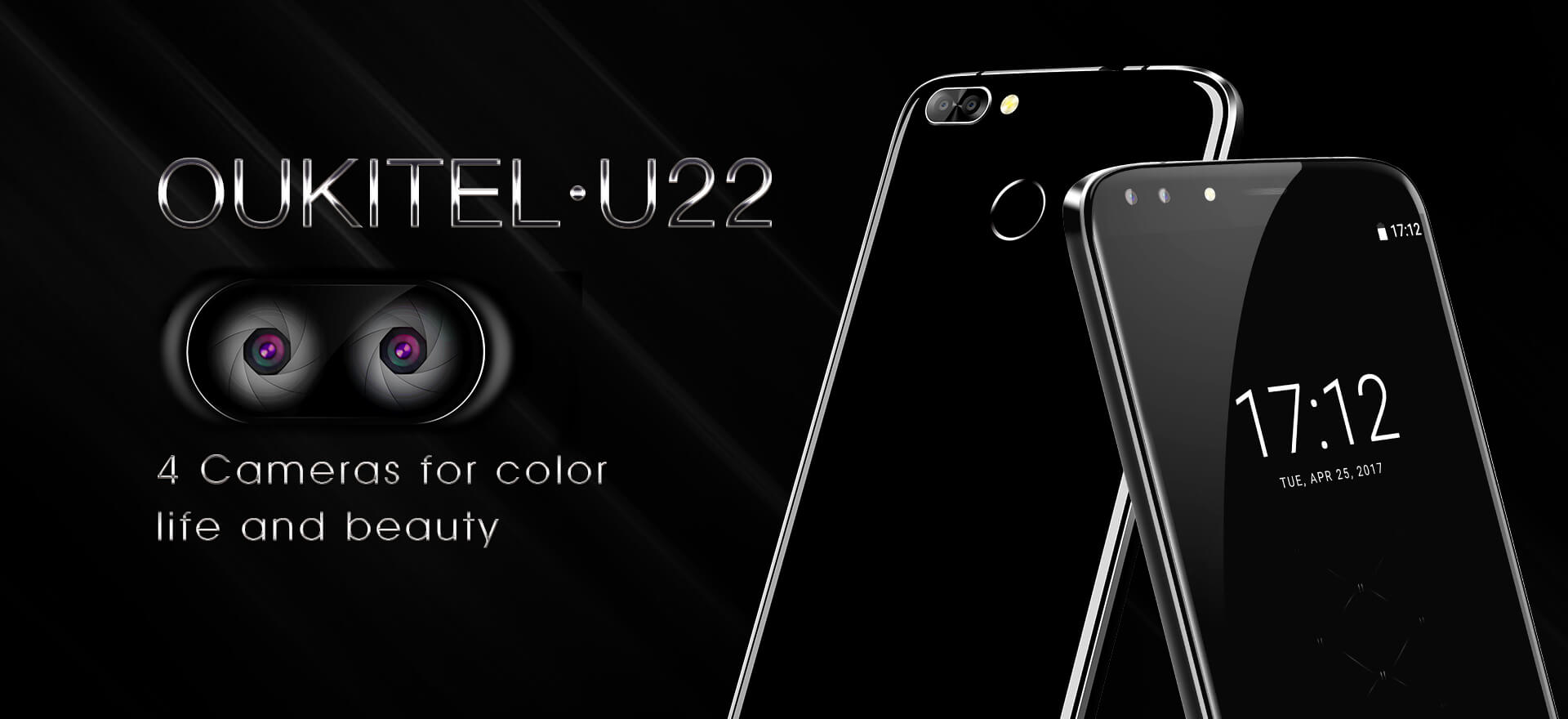 Considering trend more and more upcoming smartphones are coming with dual rear camera setup. But from what we can see soon we can expect to see smart phones also read dual front facing cameras. And OUKITEL U22 should be the first smartphone which will have dual cameras including dual front facing cameras.
From available information it will be released somewhere in Middle May. So we can tell you that when we speak about rear cameras, one camera will be eight megapixel interpolated to 13 megapixel while the second camera will be 2 megapixel.
But then we speak about front facing cameras OUKITEL U22 will have 5 megapixel interpolated to 8 megapixel where the second front facing camera will be 2 megapixel. We do know also that it will be available in three different colors, jet black, pearl white and champagne gold. We are looking forward to see it in real action.