Oukitel U22 Review – cheapest 4-camera smartphone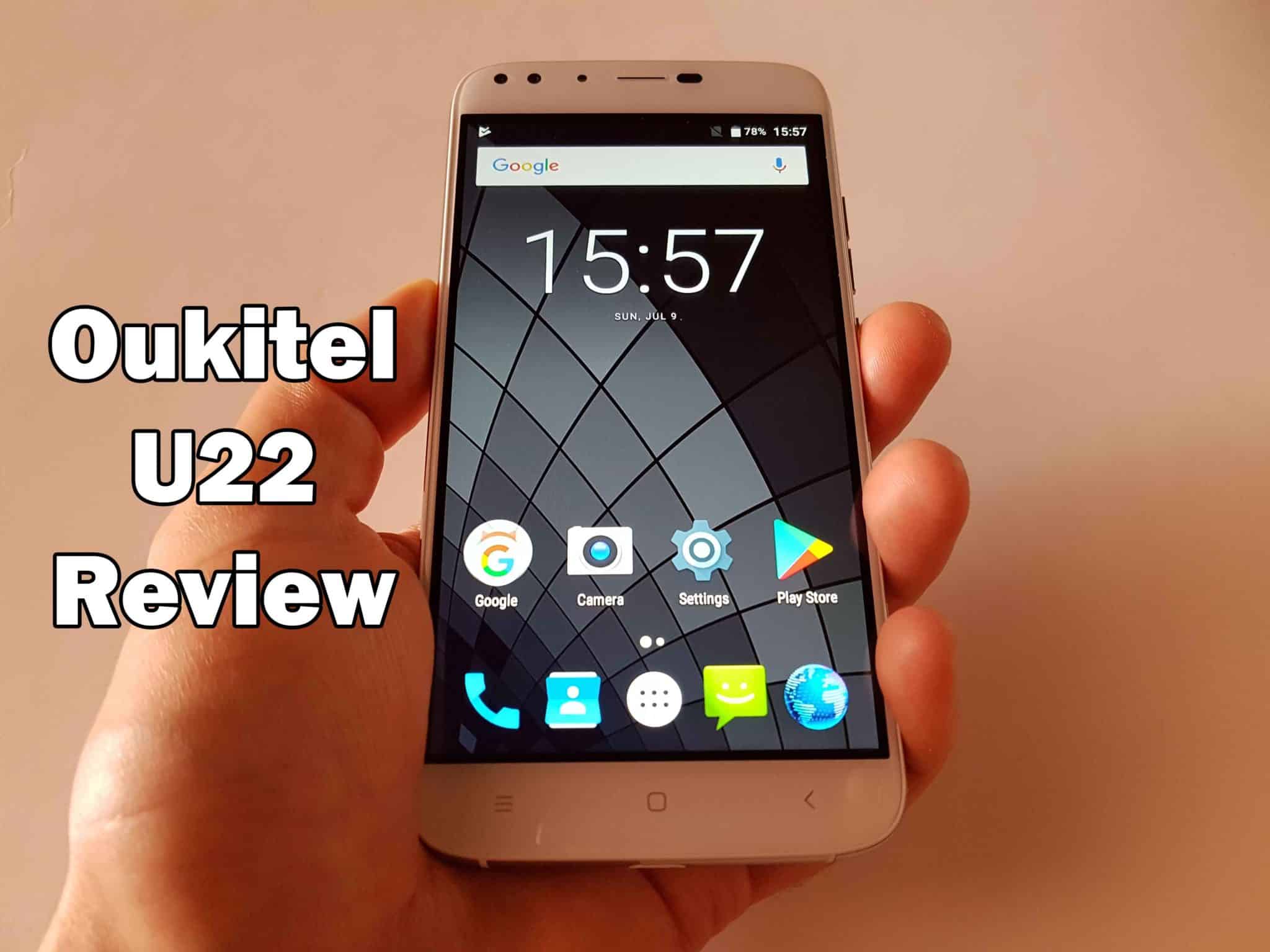 These smartphone company is very intense, and because of that lately they have introduced several new dual-sim smartphones. Where the latest one is Oukitel U22 which could be the cheapest 2GB RAM smartphone including dual rear setup on the market. It is time for a Oukitel U22 review. In other words it is very affordable 4-camera smartphone (2 front, 2 rear).
Also according to the company this is the world's first four cameras smartphone. Because the price is at this moment around $70. We bought our device at Gearbest online shop. We suggest you to stay here and read our article about Oukitel U22, and learn more from our tests. Oukitel U22 review follows.
Build quality & Display
When we speak about the build quality and design we are very surprised to see these kind of quality at that these price range. Because you need to remember that these smartphone costs only $70 now. And at that these price range almost all smartphones are low-quality.
But U22 surprised us because the frame is made from metal where the rest of the body is made from high quality plastic. At first we thought that the rest of the phone is also made from metal but it is not. So it tells you how good quality it is actually. Besides that it has more or less regular design like most smartphones.
When we speak about the display it has 5.5 inch screen with HD resolution which also delighted us. From every angle outside and inside visibility is okay including sharpness. So overall display has met our expectations.
Performance and benchmark testing
In reality you can't expect flagship built-in hardware for this price range. But still you can get good hardware combination like in this case. Actually it could be the cheapest smart phone with 2GB RAM. So Oukitel U22 is based on quad core CPU Mediatek MT6580A, and as we said earlier it has 2GB of RAM including 16 GB storage space where user has approximately 11GB. also you can upgrade your storage space with microSD card up to 32GB.
For $70 it has actually great hardware combination which is still okay for almost all. So we have tested the phone with most popular benchmark apps, and below you can see scores. Besides that you can normally use smart phone for playing games, watching your favorite TV shows, or maybe something else like listening to the music. Because everything works smoothly.
Benchmarks test results
Playing games
Youtube
GPS
Normally we for every smartphone on our test are testing the GPS function to see is it working and with what precision. In this case Oukitel U22 has working GPS with precision of 2 meters. Just remember that for the first time you need to connect your device to Wi-Fi or mobile data connection.
Camera Quality
In reality we don't expect high quality photos in this price range which is actually under $100. Therefore we can say that it has dual rear cameras including dual front facing camera's. Which is actually really cool and unique.
So when we speak about rear cameras, one camera sensor is 13 megapixel while the second is 2 megapixel. While the front facing cameras are 5 megapixel including 2 megapixel. Additionally front facing cameras has led flash which is very useful in dark.
So after testing the cameras we can say that photo quality is satisfactory. For sure you will be satisfied because $50 or $60 more expensive devices have the same for the quality. Therefore you can below see photo samples.
Photo Test Samples
Battery life
According to the company these smartphone has 2700mAh battery capacity. Also you'll really receive normal standard charger 5V 1A. After testing the battery with battery tester we came to the conclusion that these device has approximately 1900mAh. These battery capacity gives approximately one day of average use.
28% to 100% = 1337mAh
72% = 1337mAh
1% = 18.56%
100% = 1856mAh
Conclusion and price info
When we take it all into account then we can say that Oukitel U22 review reveals a pretty good choice under $100. Because it has excellent build quality including display. Also it has medium strong built-in hardware like 2GB of RAM. But don't forget that it has dual rear camera setup including dual front facing camera setup.
So as we said earlier the price is now $70 at Gearbest online shop. This is actually really fair price for these dual-sim smartphone.