Really cheap GV18 Aplus smartwatch phone under $40!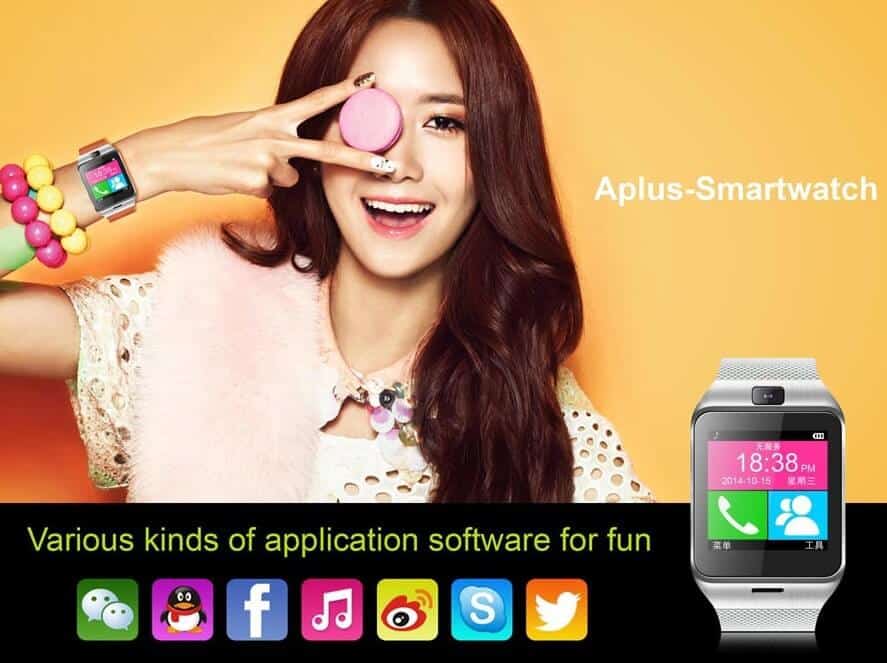 This is definitely year of smart watches so because of that on the market with have many models available. This time I will talk about GV18 Aplus which is actually really cheap with price and $40.
Before I say a few words about this watch I have prepared coupon code: GBGV18
Which additionally lowers the price to the $37.99!
The case is made of stainless steel and because of that you have the feeling that you have much more expensive watch on your hand. This smart watch can receive and make calls thanks to synchronisation with smartphone via Bluetooth connection. The screen is 1.54 inch big. It has also 0.3M pix camera, so you can take photos if you need to do something really fast.
From other information I can say it has really useful functions like Pedometer, Sedentary reminder and Anti-lost / finding phone. So for example when the Bluetooth connection is disconnected the smartwatch will you remind of this.
If you want to buy this smart watch called GV18 Aplus using the coupon code then you need to visit this Chinese online shop.