Rufus Cuff is geeky wearable which can do much more than the Apple Watch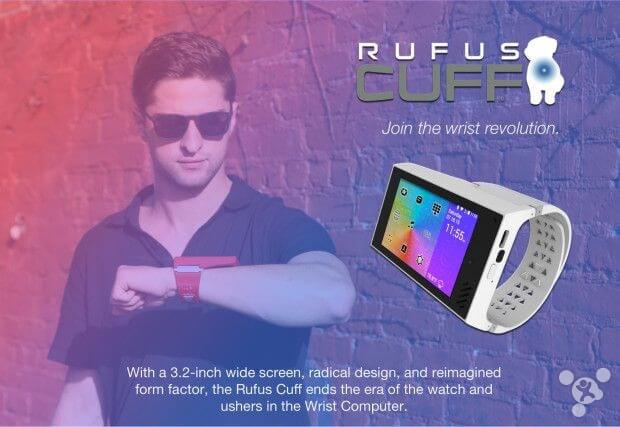 Gabe Grifroni  is a CEO and Cofounder of Rufus company which has introduced really cool wearable, and according to the company it has more features and functions than the Apple Watch. Therefore this smartwatch is called Rufus Cuff, and as you can see it is much bigger than the usual watch.
It is just like small computer running Android operating system, so in other words it can work independently and what is important you don't need to connect it with your smartphone.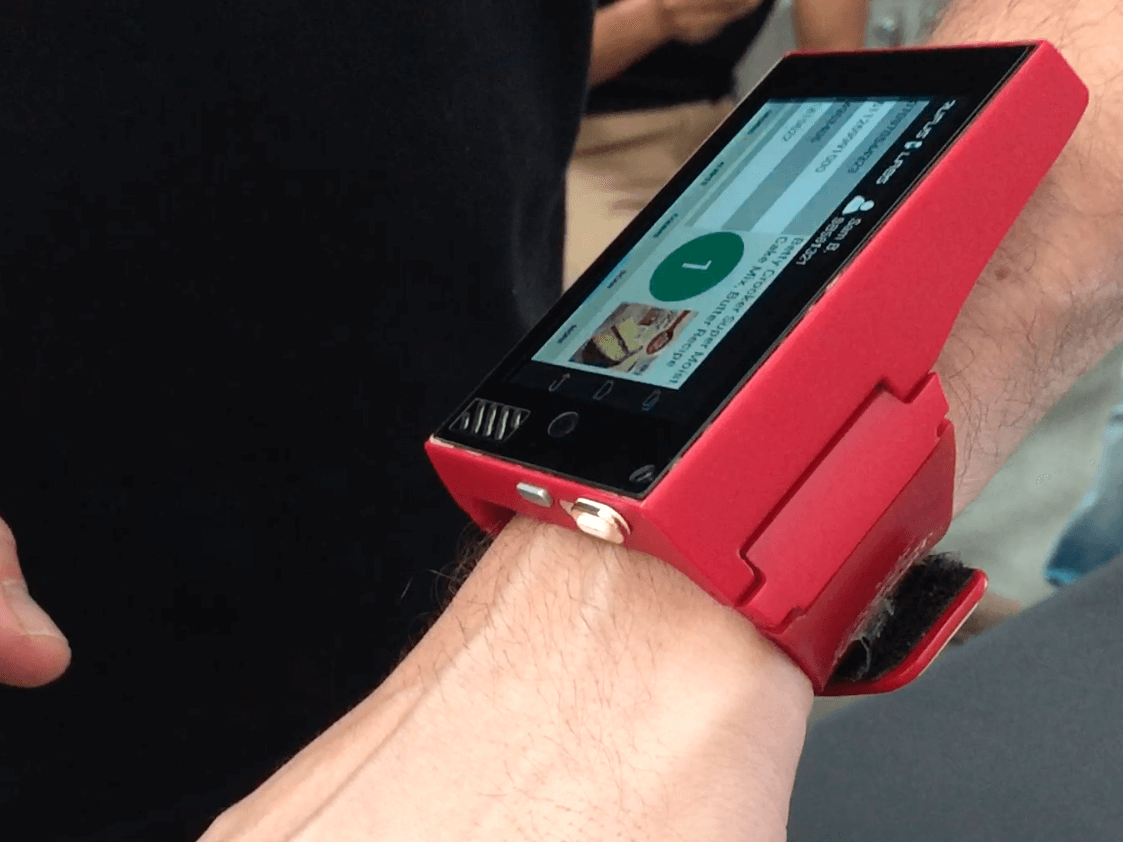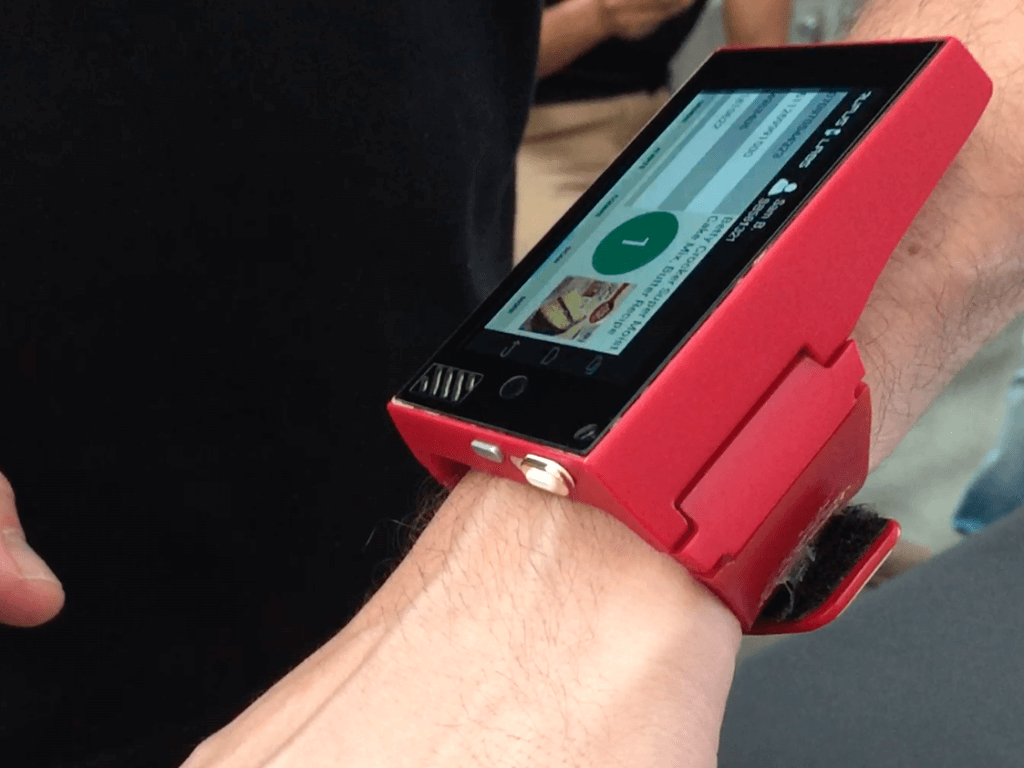 It has 3.2 inch huge screen and very powerful hardware for this kind of gadget. So it has 1GB of RAM and big storage space which is actually 128GB. Talking about features and functions it has Wi-Fi, GPS and camera.
Also last week Rufus Cuff was attending event where he was trying to raise capital for his company, and we think he was very successful because asked time he raised almost half a million dollars on IndieGoGo.
According to the company most important features of Rufus Cuff  is possibility to make voice / video calls, Wi-Fi stable connection, and playing music. But what's the main difference between regular smartwatch and this one?
The main difference is that Gabe Grifroni targets business customers. Because average potential customer will probably not be interested in such big wearable. But for business users has more sense.
For example couriers can use it as barcode scanner, but they can also use it as GPS navigation. So in other words this wearable can be used for many purposes mostly business.
At this moment the price is $299 and you can preorder it here, later the price will be around $400.
Source:techweb