Smartphone Chargers That Put the Planet First
Today's mobile devices may come in all shapes and sizes, but they share one crucial thing in common: they all need to charge.
Yes, as powerful as they've become, most mobile devices still require charging every day. To help prevent this daily ritual from becoming a drain on the planet, Samsung Electronics has spent the last few decades refining its charger technology to make the process as environmentally conscious as possible. This not only includes prioritizing various power-saving technologies, but also reducing the use of potentially harmful substances in the manufacturing process.
Under the belief that small adjustments to our daily routines add up to big benefits for the environment, Samsung Electronics' Mobile Communications Business constantly explores ways to make the world a greener place. Let's take a look at how the team is reimagining smartphone charging technology.

Tackling the Standby Issue
While many may think that once plugged-in electronics and appliances are switched off, they instantly stop consuming power, in truth, they simply enter standby mode so they can spring back to action as soon as they're switched back on.
The same goes for our mobile devices' chargers. Once you disconnect your device, your charger will continue to consume a considerable amount of electricity unless you unplug it from its outlet or shut down your power strip.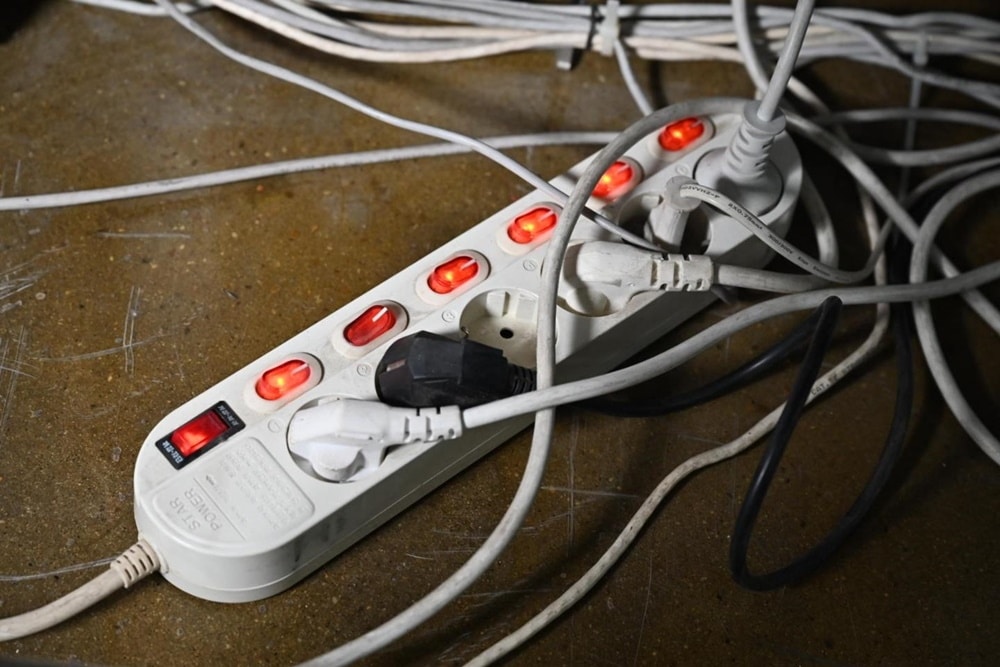 Standby power consumption is considered to be a major contributor to the pressing problem of power waste. In an effort to address this issue, in 2012, Samsung successfully reduced the standby power consumption of its flagship Galaxy devices' chargers to 20mW. In the years since, the company has applied this environmentally conscious enhancement to the chargers of devices throughout its product range.
Engineer Wonseok Kang, a member of the Mobile Communications Business's Power Solution Group, summed up both the purpose of the technology and the benefits it presents.
"In order to supply a smartphone with power as soon as it's connected, a charger must always be 'running,'" said Kang. "In the past, we simply kept the charger running without regulation. Now, we've packed software into the charger that puts it to sleep when a device is unplugged – reducing power consumption to a more environmentally conscious voltage level – and wakes the charger up when a device is connected. It's an energy-efficient cycle of sorts."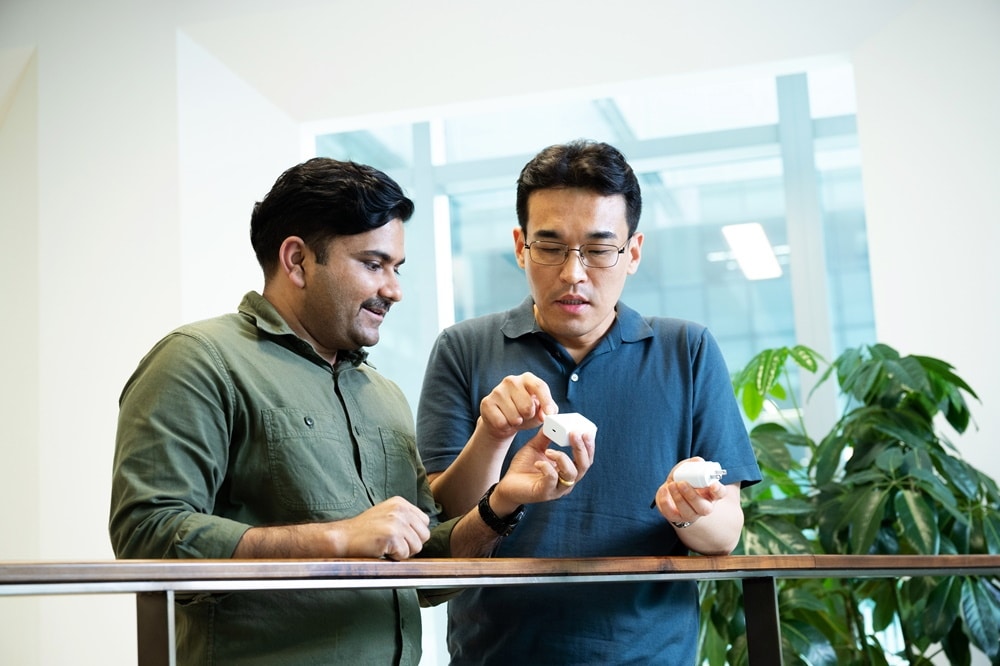 Efficiency Is Everything
Like standby power consumption, charging efficiency is a key determinant of just how environmentally conscious a charging technology will be. Under perfect conditions, a charger would output 100 percent of the power it receives, achieving 100-percent energy efficiency. Galaxy smartphones' chargers offer an energy efficiency rating of over 80 percent, which meets the European Union's standard for Level VI ErP (Energy-Related Products) certification.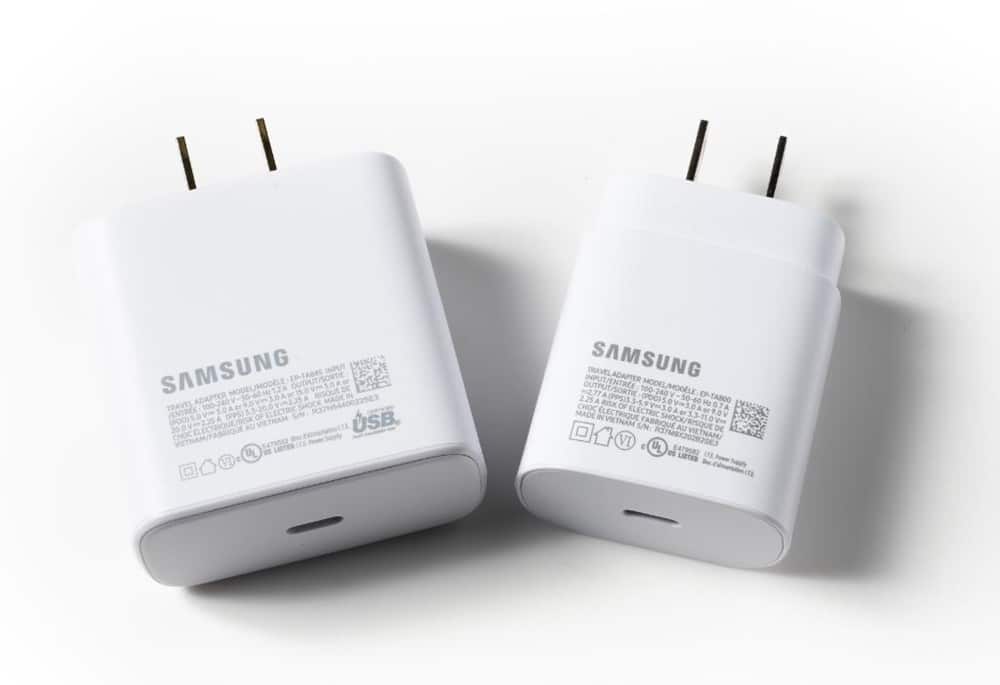 Samsung's developers went to great lengths to enhance the energy efficiency of its chargers, analyzing even the tiniest of components in an effort to maximize functionality. "We focused mainly on improving the circuits of the semiconductors that are used to convert energy," said Kang. "In the end, we were able to reduce the cumulative electric charge by minimizing energy loss."
The process of ensuring a consistent level of energy efficiency was challenging, to say the least. "As mobile devices evolve and battery capacities increase, charger specifications have to increase as well," Kang explained. "From 15 watts to 25, to 45 and beyond, higher specifications require greater functionality. This inevitably leads to a decrease in average energy efficiency. However, our commitment to designing the most efficient chargers possible enabled us to deliver a high level of efficiency with likewise high specs."
Making Galaxy smartphone chargers environmentally conscious has paid dividends for the environment, resulting in approximately 13 million kilowatts (kW) of energy savings since 2014. That's nearly equivalent to the energy output of five hydroelectric power plants!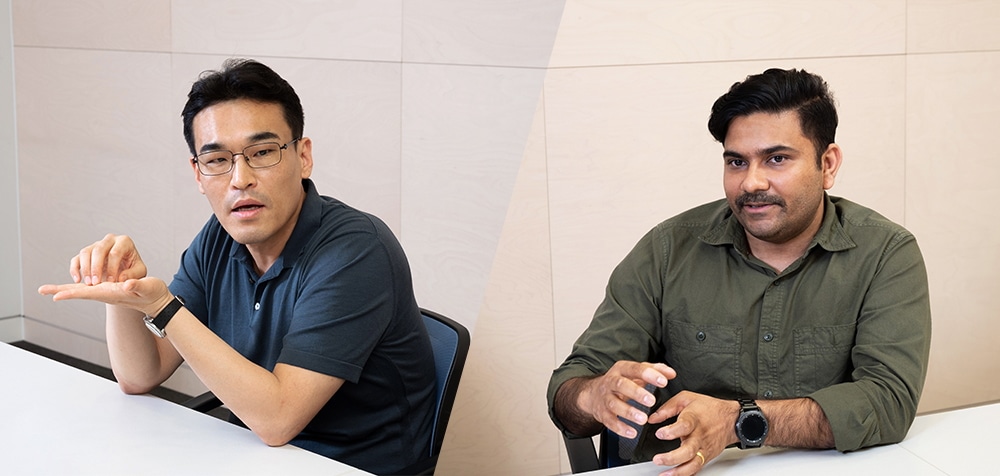 Save Plastic, Save the Planet
Today, the world has become so overwhelmed with plastic that the World Economic Forum (WEF) has predicted that the oceans will contain more plastic waste (by weight) than fish by the year 2050. To help tackle pollution and preserve the planet, Samsung has committed to making its innovations more sustainable, which includes maximizing the amount of recycled materials that are used to produce its smartphones' chargers.
Galaxy smartphone chargers are produced, in part, using environmentally conscious post-consumer materials (PCM).4 Created by recycling the resources of previously owned products, PCM helps reduce the amount of potentially harmful substances that are created during the plastic production process. As of 2019, approximately 5,000 tons of PCM have been used to manufacture Galaxy smartphone chargers.
Samsung's developers worked hard to ensure that adding PCM to charger designs wouldn't compromise the overall quality of the final products. "Adding PCM can affect a product's durability or performance," said Pranveer Singh Rathore, a fellow engineer and colleague of Kang's from Samsung's Advanced CMF Lab. "However, after numerous attempts, we managed to make our designs both aesthetically pleasing and satisfyingly durable, while preserving the intrinsic properties of the substance."
Because they directly receive electric currents, chargers are sensitive to heat, and must therefore be adequately flame retardant. As Rathore explained, "Prioritizing recycled materials and satisfying strict flame-retardancy standards at the same time was quite a challenge. However, by collaborating with various divisions and departments, we were able to come up with a method to increase the product's quality and prevent the physical properties of the material itself from deteriorating."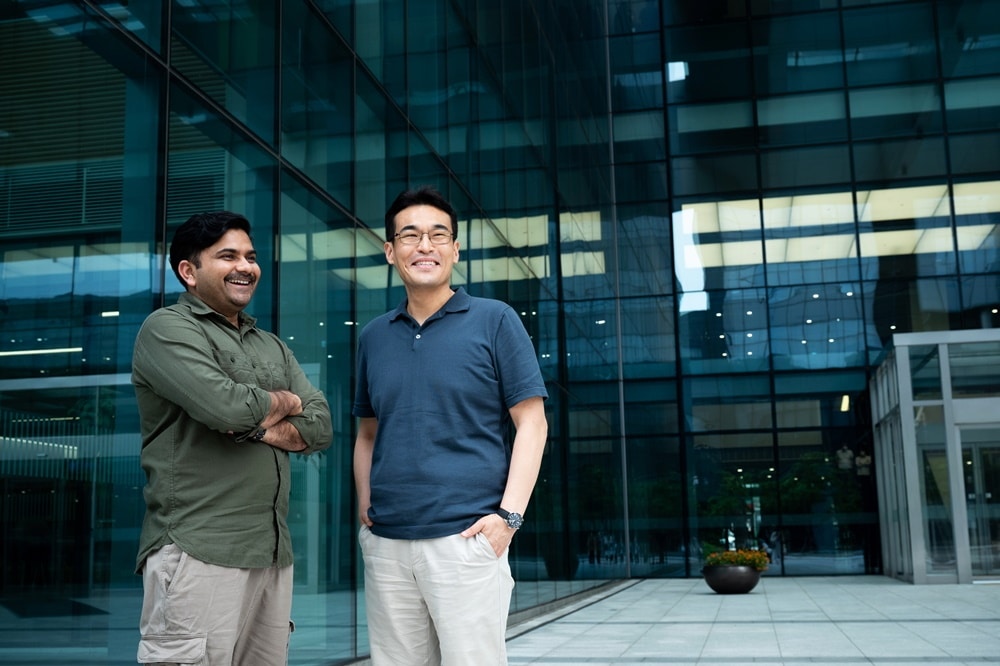 "It is never easy to go beyond the existing legal standards and design products that consider the environment – especially when other companies aren't doing the same," Rathore continued. "Nevertheless, I am confident that Samsung's efforts will positively affect green initiatives going forward."
Like his colleague, Kang sees a bright future ahead for the development of environmentally conscious mobile devices. "Raising awareness of things like smartphone chargers' power consumption may eventually lead consumers to consider energy efficiency as an important factor when choosing a new device," said Kang.
For those out there who are finding environmentally conscious lifestyle changes to be difficult and inconvenient, Samsung encourages you to reconsider, and hopes that efforts like these will help inspire you to do your part to make the world a greener place.
Source: Samsung Newsroom
Upcoming Android 11 Promises Magnificent Updates to OPPO ColorOS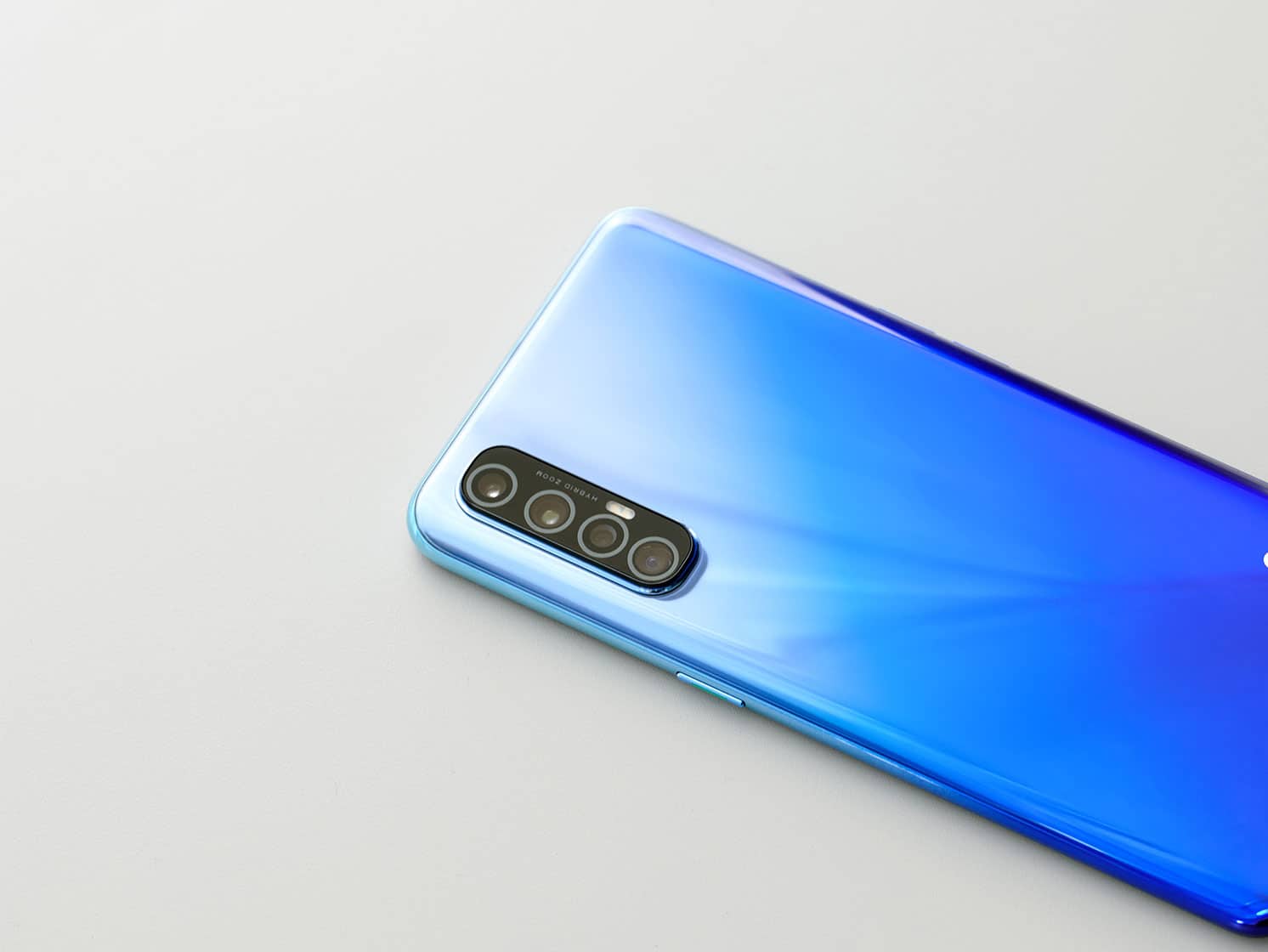 Android 11 was officially announced and OPPO Find X2 Series will be one of the first devices to adopt it!
Android 11 Beta 1 will soon be available on OPPO Find X2 Series – expected to include potent updates to features like enhanced privacy, smart home controls, and notification management.
Here's some of the features we are looking forward to in Android 11 Beta
Dedicated Conversations section in the notification shade where you can easily view, engage and prioritise chats from various apps.
New floating Bubbles UI for messaging apps that enables users to create floating windows for individual chats to improve multitasking.
Improved privacy protection with additional one-time permission, permission auto reset*, and background location preferences for more control over sensitive permissions.
ColorOS will incorporate additional features from Android 11 Beta in its future beta releases.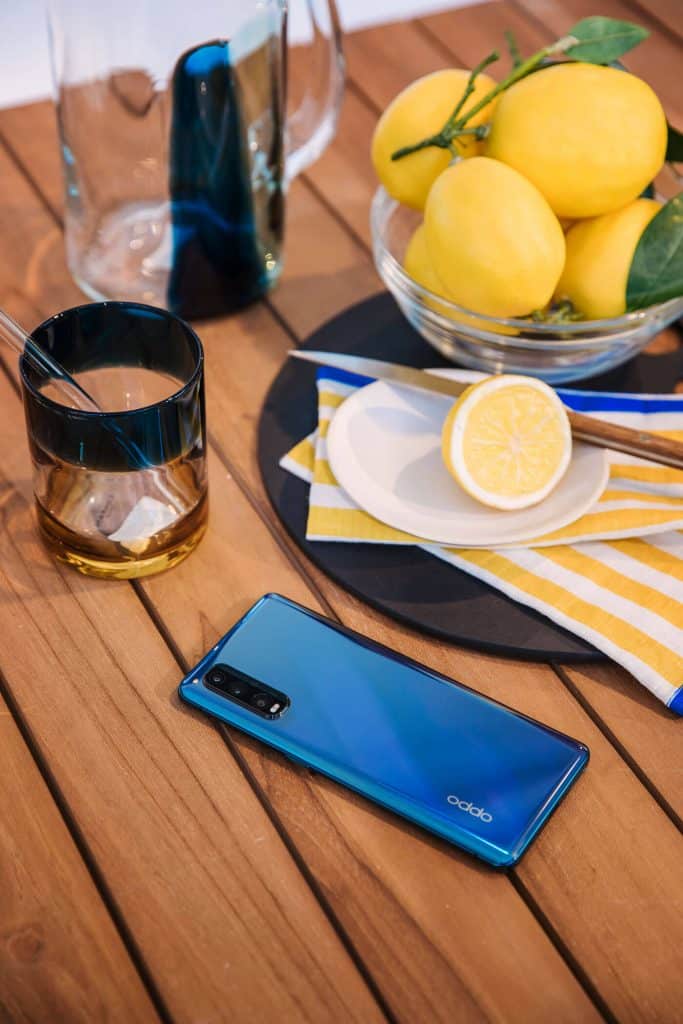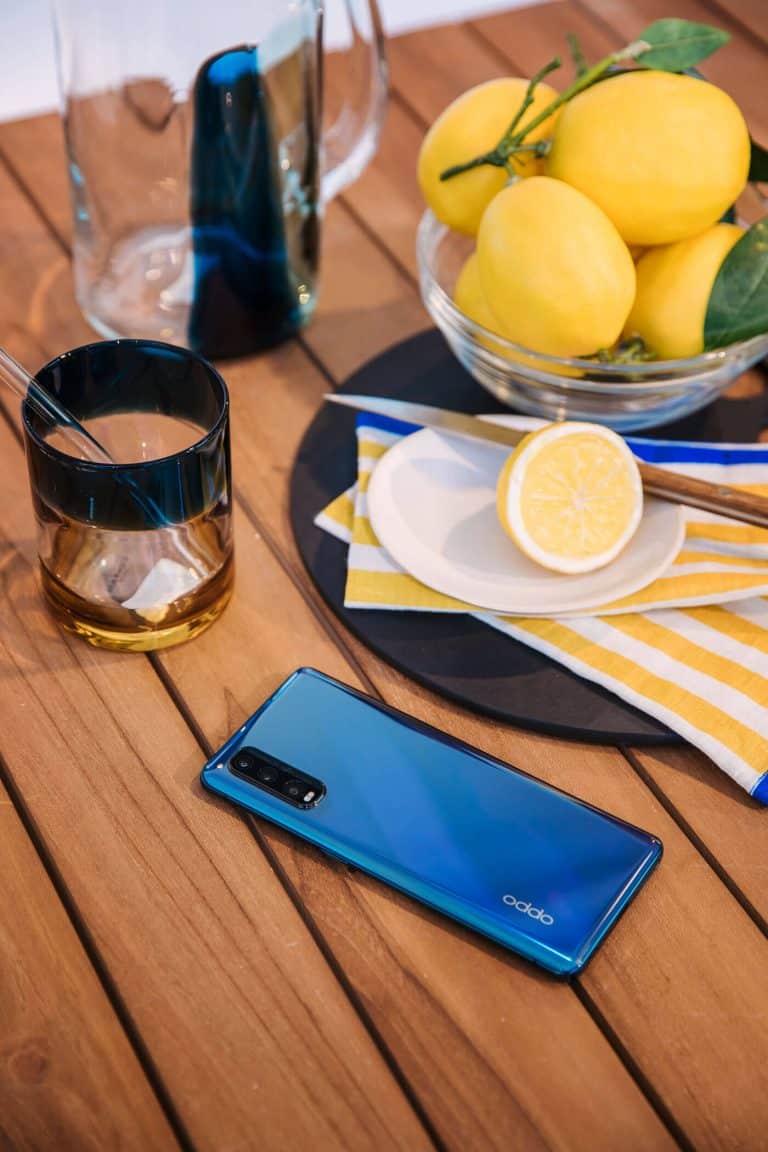 Some Favorite ColorOS 7.1 Features
We expect many developments upon these features in future ColorOS iterations. In the meantime, here are some unmissable features of our Android based operating system.
ColorOS 7.1 includes many cutting-edge features that will continue to be iterated upon moving forward. There are several exciting inclusions on ColorOS, such as its beautiful design aesthetics, smart 5G capabilities, and enhanced image processing.
ColorOS 7 Design & Style
Lightweight Icons – icons feature a stylized design with thinner lines for increased legibility.
Icon Styles – offers 3 sets of exclusively designed icon styles to choose from – rectangle, pebble, and default.
Redesigned & Customizable Third-Party App Icons – users may adjust the size, shape, and arrangement of apps on the Home screen.
Artistic Wallpaper Designs – Our design philosophy has been implemented in ColorOS 7 through our artist wallpaper project, which brings stunning nature, purity, geometry, culture, life, and future themes to the forefront.
Live Wallpapers – With the help of computer graphics algorithms, technology and art converge to offer a wide variety of dynamically interactive live wallpapers.
ColorOS 7 Ultra Vision & Enhanced Image Processing
Video Motion Compensation – Find X2 Pro is able to boost video frame rate from 30fps to as high as 120fps, for greatly enhanced stability, less blur, and improved resolution. Especially useful for sports, action cinema, and scenes with quick cuts!
HDR Video Enhancement – Find X2 Pro can convert SDR video to HDR quality, which increases clarity, brightness, color display, and dynamic range for your viewing pleasure.
AI Adaptive Eye Protection System – Automatically adjusts color temperature and brightness according to ambient lighting, making it much easier on the eyes.
Ultra Steady 2.0 – One of the best steady-video processing technologies in the industry, bringing phone cameras up to the level of professional motion picture cameras. Steady videos on the go are more possible now than ever, even during bumpy vehicle rides.
Ultra Night Mode 3.0 – Enables users to shoot in darkness with daytime-quality zoom. All three rear cameras on OPPO Find X2 Pro support Ultra Night Mode with up to 20x zoom.
ColorOS 7 Smart 5G
Power Consumption Optimization – ColorOS 7.1 can automatically and seamlessly switch between 4G and 5G depending on the temperature, battery level, network speeds, and usage scenarios – ensuring optimal use of your device's battery.
Smart Cell Selection – AI-enabled modeling algorithms allow your devices to more quickly search for and connect to 5G networks.
Dual Mode 5G – Find X2 Series can automatically switch between NSA and SA 5G networks.
Source: OPPO
Samsung A01 core appears on Google Play Console with specifications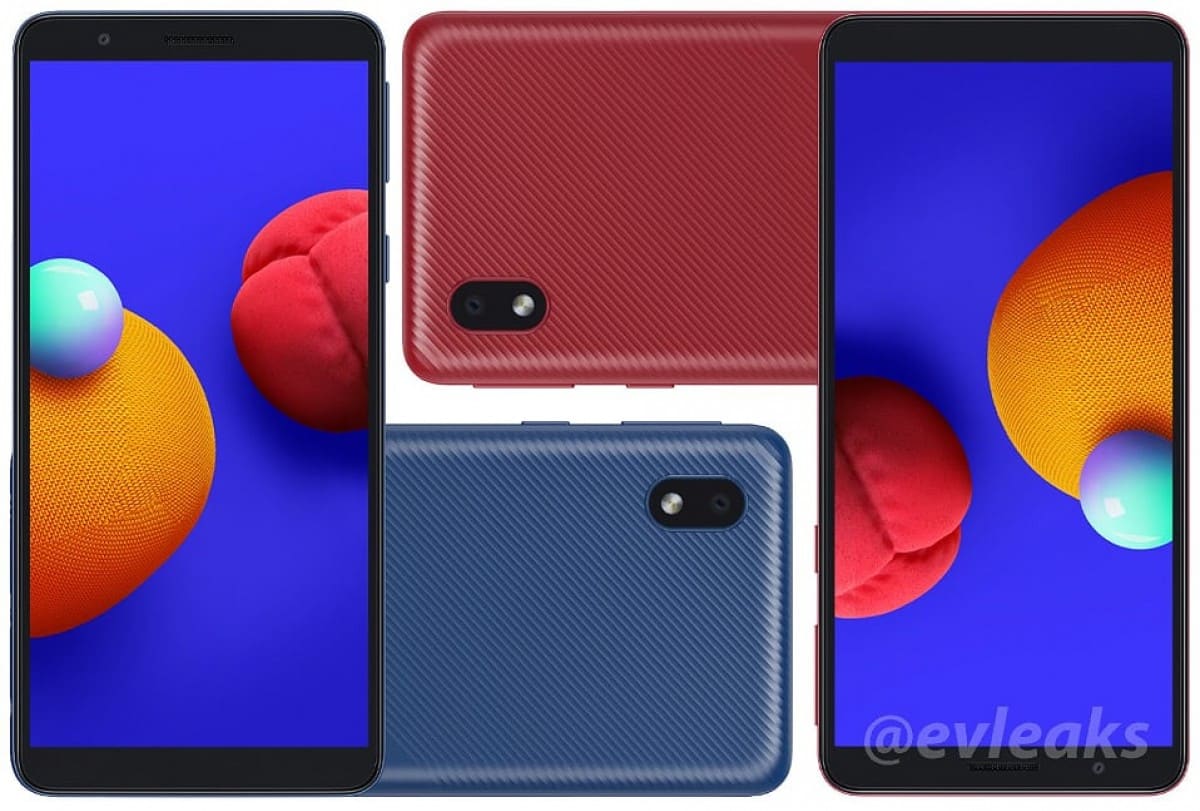 A new phone has been spotted on the Google Play Console. The phone produced by Samsung Electronics, the South Korea giant tech company, has appeared with the name Galaxy A01 Core. Samsung Galaxy A01 core is set to be launched anytime from now. The Galaxy A01 core is reported to be the lower version of the Galaxy A01 released in December 2019. Unlike Samsung's regular phones, the Galaxy A01 core is going to be ultra-affordable, a budget model of Samsung. The new phone has surfaced on Google Play Console with its key specifications. It is certified with Bluetooth 5.0 at Bluetooth SIG with the model number SM-A013F_DS. This model number is similar to SM-A013F, which appeared on Geekbench listing. This new phone may be the same phone that appeared as Galaxy A01e. It is rumored that if it is the same phone, then Galaxy A01 Core will be the official and final product name of the phone.
Expected Specifications of Samsung Galaxy A01 Core
The phone appears to have 720 x 1480 pixels display with 320ppi pixel density. The chipset is a 3-year old MT6739WW, which is surprising as it is a rare platform. Although it is a modern smartphone SoC that provides a great Android experience, it is cost-effective, which seems to buttress the fact that the phone's price is going to be a budget-friendly model, which might be the cheapest smartphone produced by the giant tech company. The new phone seems to have run on 1GB of RAM and the latest Android 10.0 version. What is unsure is whether it will run on the full version of Android 10 or the Go edition. But it will most likely run on the lightweight Go edition as it is precisely for low-cost devices. More so, the specs of the new Samsung phone appear to be similar to that of Nokia 1 plus, which also has a chipset of MT6739. Nokia 1 Plus runs on the Android 10 Go edition too.
The model number of the new phone that appeared on the SIG listing has also appeared on the Wi-Fi alliance site. It seems to have a Wi-Fi 802.11b/g/n dual-band.
These are the specifications that have been released for now. Specifications such as physical appearance, camera quality, processor frequency, battery capacity, screen type, and other features are yet to be known. But this will be known soon enough, once the phone is unveiled.
Capability
Although there will be limitations to the ability of the Galaxy A01 Core, however, it will not be classed as obsolete. As said earlier, some of the specs are similar to that of Nokia 1 plus, and we know what the Nokia Phone is capable of. With the specs, it's going to be able to run android apps and games. Users will also be able to play casino online and other games or software that require Flash or Java Technology. The display also appears with good graphics quality that will be good for media and games like slots, RPG and other games. With the Wi-Fi version of the phone, the connection to diverse wireless networks is guaranteed. The connection can range from mobile hotspots to mobile Wi-Fi, even to the modern Wi-Fi routers.
Conclusion
Many people, especially the producing company fans, have their fingers crossed for the launching of the phone. With the approval from Bluetooth SIG and certification received from the Wi-Fi Alliance, it is an indication that Samsung will unveil the phone in a few weeks. Samsung products are always a big fish in the mobile phone market. Of a certainty, when this new product hits the mobile market, it will cause significant competition among devices of its cadre.

ColorOS makes Android 11 Beta preview available on OPPO Find X2 Series
ColorOS announced the availability of Android 11 Beta update for the recently launched flagship, OPPO Find X2 Series. The Find X2 Series is amongst the first smartphones in the world, which will have Android 11 Beta available for early adopters. Available starting today, the Android 11 Beta update on Find X2 Series is a testament to the close partnership of ColorOS and Google to deliver a highly customized, efficient, intelligent, and a richly designed Android-based mobile OS.
Announcing the Android 11 Beta update, Manoj Kumar, Senior Principal Engineer, ColorOS, OPPO, said, "With over 350 million users, OPPO is one of the key partners for Google globally that interacts with a huge and diverse user base. Working closely with the Android team, ColorOS will accumulate first-hand feedback on Android 11 Beta to identify, fix and enhance features for Android developers and end-users."
Several features announced by Google on the Android 11 Beta are already present in ColorOS, such as a time scheduled system-wide Dark-mode and built-in screen recorder. The first preview of Android 11 Beta on the Find X2 Series will include these along with the following new features from stock Android:
A dedicated Conversations section in the notification shade where you can easily view, engage and prioritise chats from various apps.
A new floating Bubbles UI for messaging apps that enables users to create floating windows for individual chats to improve multitasking
Improved privacy protection with additional one-time permission, permission auto reset, and background location preferences for more control over sensitive permissions
ColorOS will incorporate additional features from Android 11 Beta in its future beta releases.
Apart from the stock Android 11 features, the customizations ColorOS made for the Find X2 Series will continue to be available, including All Pixel Omni-Directional PDAF camera focus, HDR video Enhancement, AI Nature Tone Display, and OPPO Share, among the rest.
Developers and early adopters can download the update here starting today across all Find X2 Series phones. Please note that the beta release may contain bugs and uncertainties; it is only for developer use and not for use as an everyday driver.
About ColorOS
ColorOS is a highly customized, efficient, intelligent, and richly designed Android-based mobile OS from OPPO. With over 350 million global users, ColorOS supports more than 80 languages, including English, Hindi, Tamil, Telugu, Thai, and Indonesian.