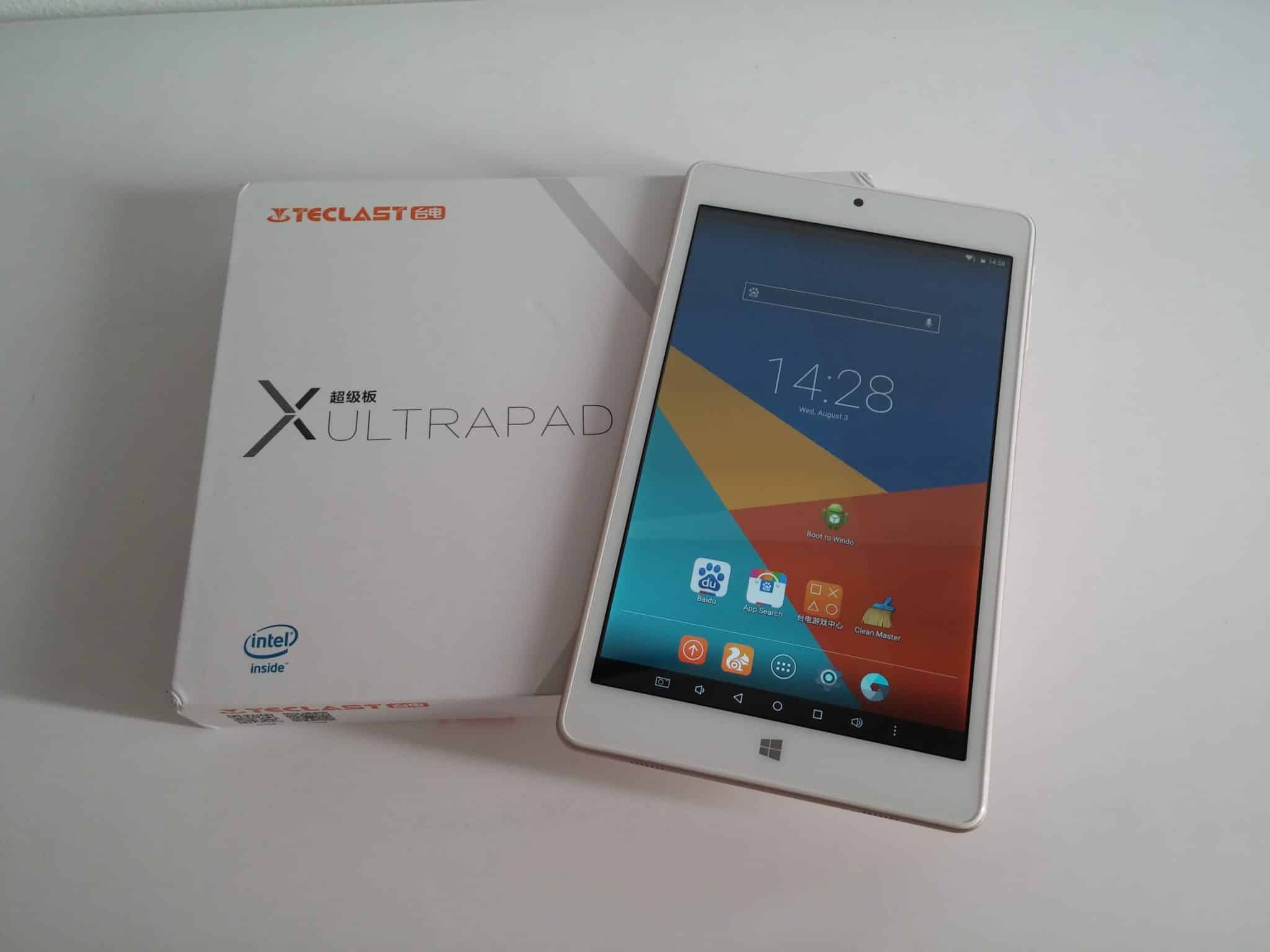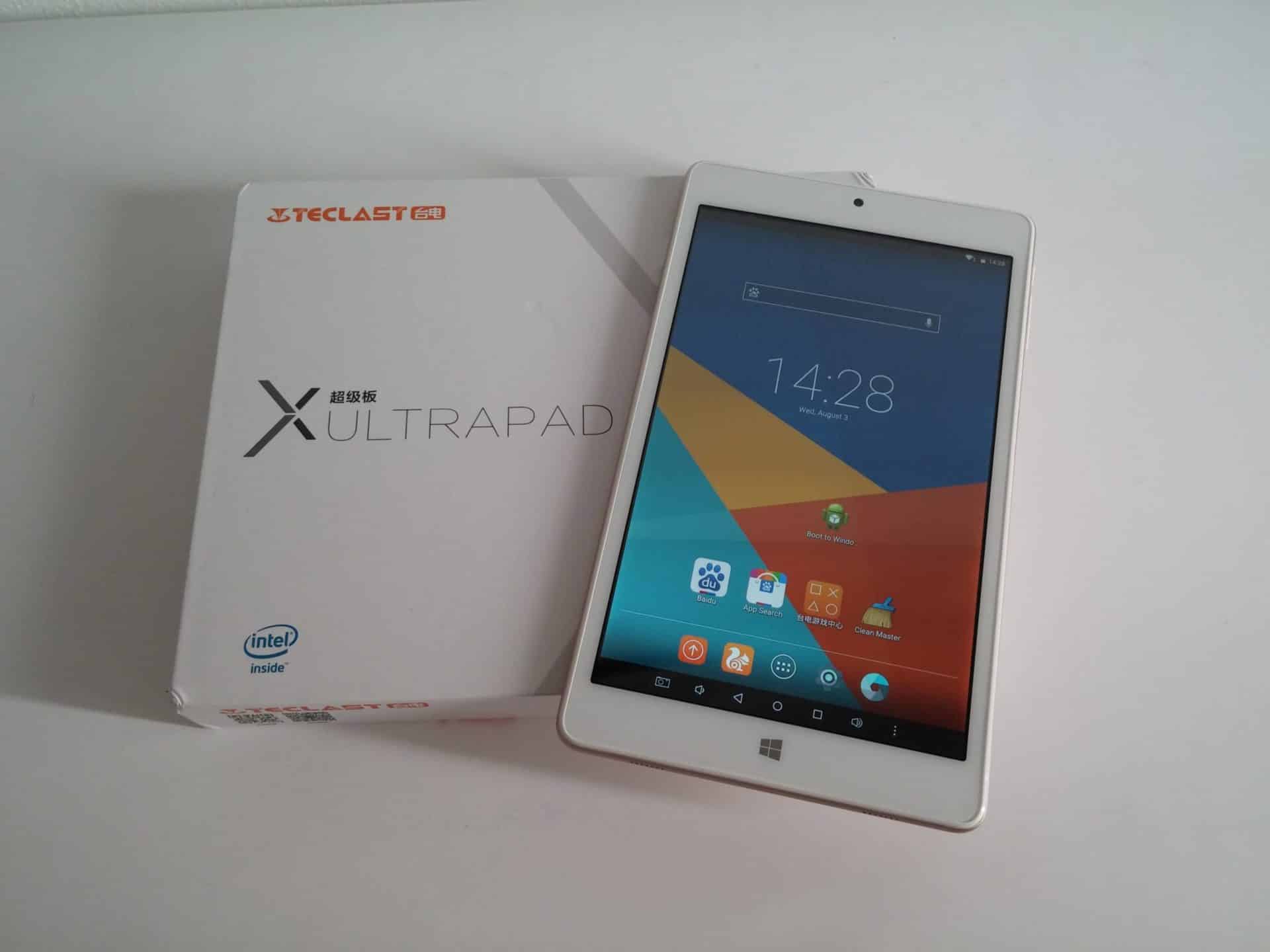 It's been a long time since I tested a tablet, so today I have great news for you because I will introduce to you the Teclast X80 Power tablet. Main features are dual OS or in other words it runs Android 5.1 and Windows 10 operating system. So stay here and find out more about this interesting and cheap tablet from China.
Design and build
This tablet looks great because it reminds me of iPhone, but this is not all because except beautiful design it is very slim only 7.2mm thin. The case is made from metal and all details are taken care including all buttons and ports. In my opinion for only $100 this is the best tablet, because the X80 Power offers same high build quality as in more expensive tabets.
Screen
It has 8 inch IPS screen with WUXGA resolution (1920 x 1200), where the screen showed to be sharp. But from what I can see it is not bright as I want, because it offers only 154 cd/m2 which is below the normal maximum brightness of around 230 cd/m2. Anyway the touch screen works precisely and you can normally use the tablet. Overall I'm satisfied with the screen.
Performance and benchmark testing
The Teclast X80 Power tablet has pretty strong built-in hardware in this price range. Under the hood it has 64 bit quad core CPU Intel Cherry Trail Z8300 with 2 GB of RAM and 32 GB of internal storage. But you must know that storage space is divided into two parts because it has two operating systems, and approximately you have 4 GB of space for every system. Of course these days it is not enough and because of that you have ability to use microSD card up to 128GB. I have tried many things in Android and Windows operating system, and I must admit it works really nice including games.
Software
As I said earlier at the beginning of this article this tablet comes with dual OS feature. So you have ability to choose which operating system you want to use, and you have available Android 5.1 and Windows 10 operating system. On every start you can just click which one you want so it is not complicated to use. Also if you for example start Android, and later you decide to use Windows 10 you can easily click on I can start it. Anyway both operating systems works fast and fluid without any problems.
Connectivity
For connectivity it offers Bluetooth, Wi-Fi, and HDMI. All connectivity functions works as they should to work. But I have noticed that the Wi-Fi has a slightly smaller range for stable connection probably because of metal case.
Camera Quality
In these case camera is a really useless because the photo quality is a really bad and you can't do nothing with these camera.
Battery life
Tablet X80 Power has 3800mAh battery which supports maximum 5V 2A charger. With average use I get approximately four hours of using at 50% brightness. The result is very similar to other tablets in the same price range which is actually around $100. Also the charging time is approximately two hours when the tablet is  turned off.
Conclusion
As conclusion I can say that the Teclast X80 Power is still a good quality tablet. Because build quality is great, built in hardware is powerful, it comes with dual OS, and of course the price is very low around $100. Also if you need you can visit their official website for more information.