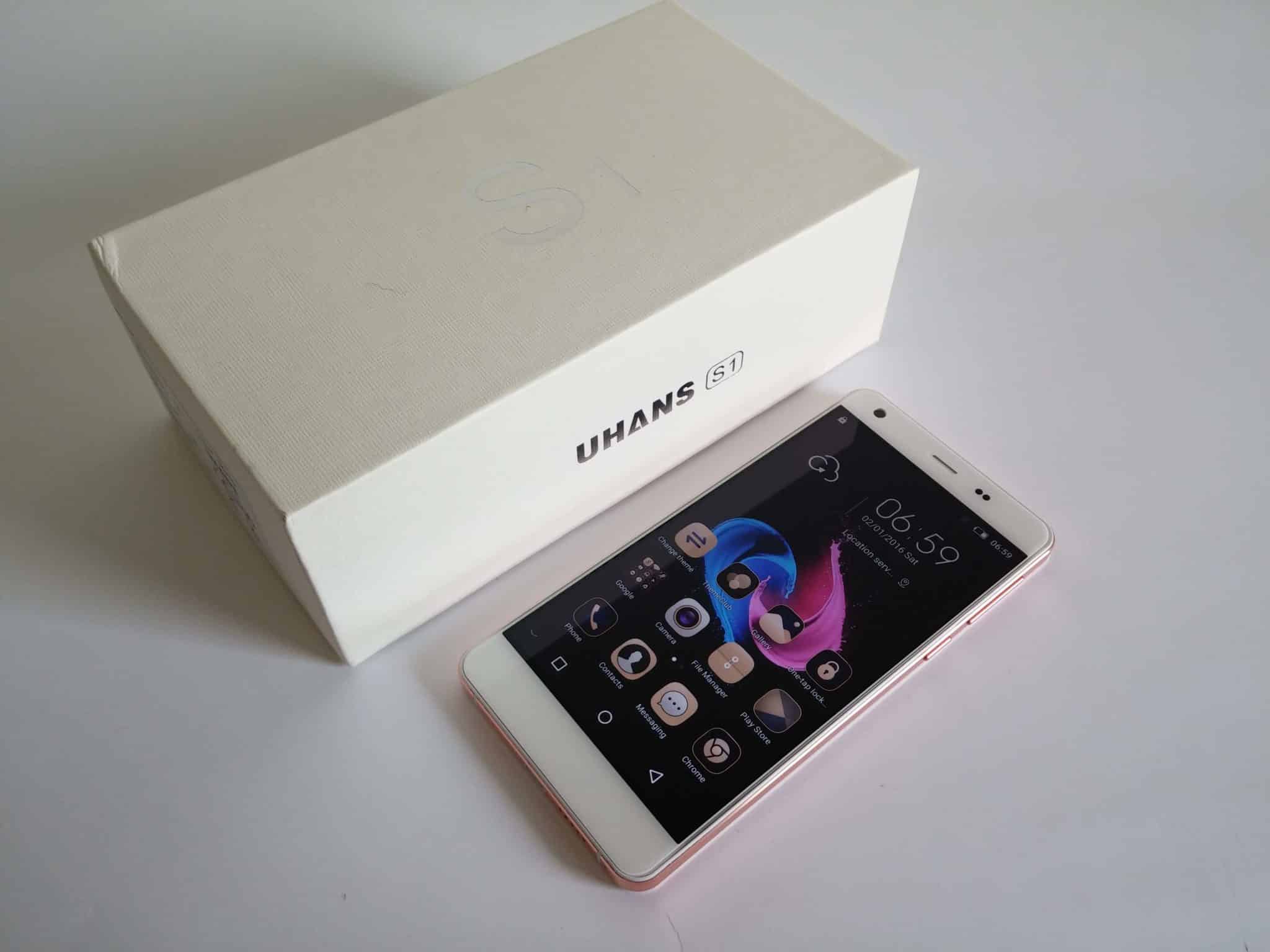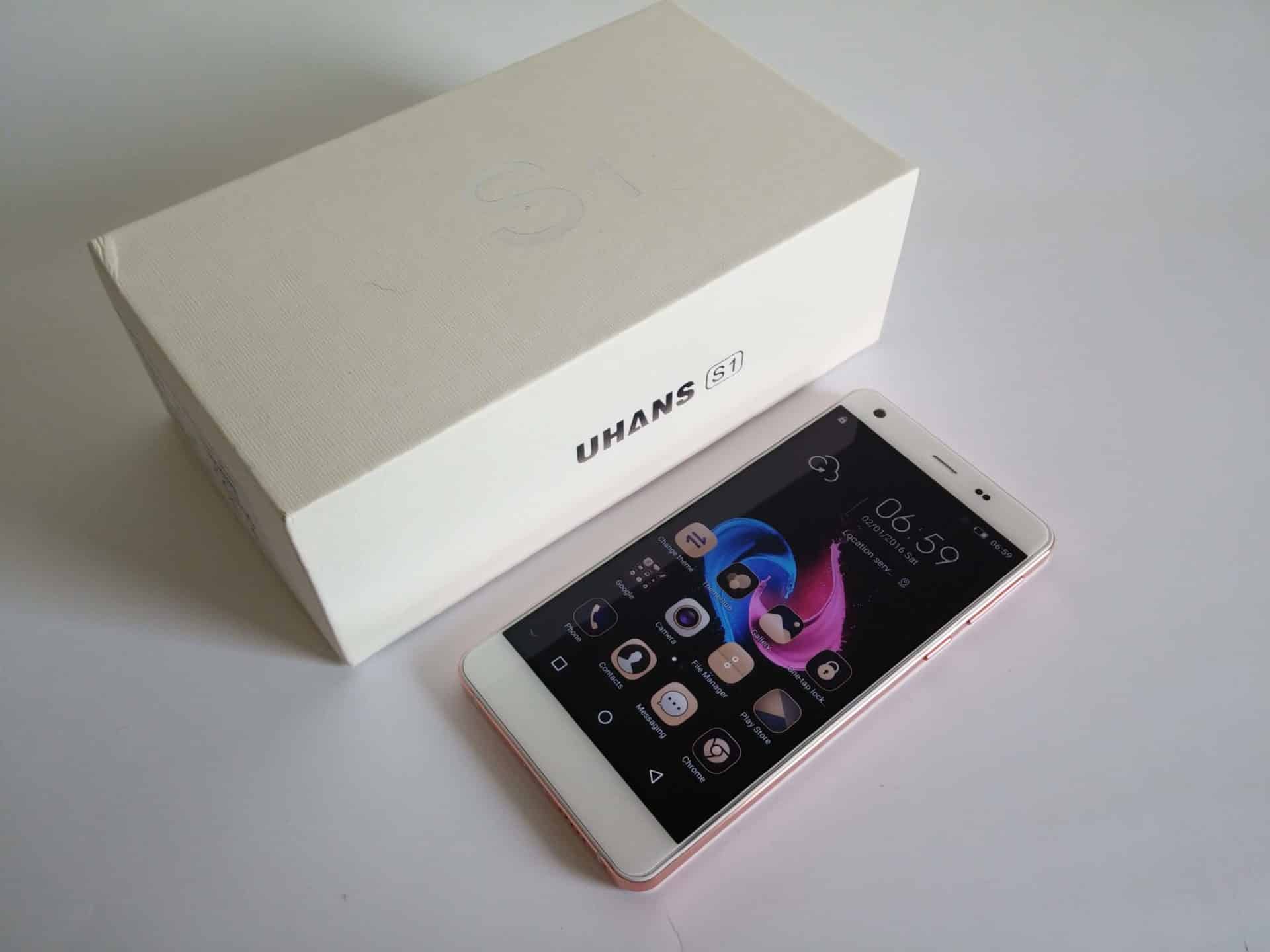 Hey everyone today I want to introduce to you very interesting Chinese smartphone called Uhans S1. You probably never heard about this brand, but this is nothing unusual because they are newer company on the mobile market. If you stay here you will see everything you need to know from review about these dual-sim phone. Therefore the main question is definitely what they need do to to break into the phone market with good results, because they want to have most affordable Mediatek MT6753 device with good tech specs.
Design and build
As I said earlier the main question is for sure what they can offer different or better what others can not in the same price range? In my opinion except powerful hardware they have focused on the areas for build quality and design. Because for the start Uhans S1 is most beautiful dual-sim smartphone I have ever seen. Actually it is the first model from "S" series which comes from the last letter of company's name with meaning slim and sleek.
Uhans S1 is available in two different colors white and black, and I have personally have white model. Simply said it leaves the impression that it is a much more expensive device than it is. White model is completely white on the front and the back side while the frame is in rose gold. Except beautiful design the build quality is great also. For example front side and the back side are covered with curved glass while the frame is made from metal. In my opinion they done a great job.
Display
It has 5 inch screen with 1.3mm slim bezels and HD resolution. From this point this is nothing new but it uses a new technology called OCT. OCT is short for On-Cell Touch, where these kind of technology allows touch sensor and LCD screen into single layer. In this way smartphone can be thinner and lighter. Also with this kind of technology the user has better touch experience. Overall the screen offers enough sharp and natural colors.
Performance and benchmark testing
In the beginning I told you that the Uhans S1 is not only a beauty, because beautiful skin it has strong heart. Heart beats strongly in the form of the Mediatek MT6753 which is actually 64 bit CPU with eight cores or in other words it these Octa-Core processor. In these hardware combination has Mali-T720 GPU for graphics activities and 3GB of RAM LPDDR3 with 32GB ROM where end user has approximately 25 GB available. Of course if you these is not enough for you then you can upgrade it with microSD card up to 64 GB. Overall these kind of hardware is enough strong for every purpose, in what we are also convinced.
Benchmarks test results
Software
Uhans S1 comes with the newest operating system Android 6.0 which is additionally customized with currently Freeme OS 6.1. With Freeme you have more abilities and features, but most important you have a stable operating system which works fast and fluid. Until now I did not encounter any problems during use.
Connectivity and GPS
In these matter it supports mostly all modern functions like 2G, 3G, 4G LTE, GPS, Wi-Fi and bluetooth v4. For 3G network it supports WCDMA 900/2100/1900 MHz while for 4G network it supports FDD-LTE Band 1/3/7/8/20. Anyway Uhans S1 is a dual-sim phone where one SIM slot is for Standard SIM and second slot is for Micro SIM. All functions works as they should to work including GPS which works with precision of 4 m. But for the first time you will need to connect your phone to Wi-Fi or mobile network, and after that GPS can work independently.
Camera Quality
I must admit that I'm impressed with photo quality because many smartphones especially Chinese in this price range which is under $200 has poor quality camera. But in this situation Uhans S1 is different because it is equipped with 13 megapixel rear Sony IMX 214 sensor which produce great photos, and below you can see photo samples. While the front facing camera is five megapixel.
Photo Samples
Battery life
Uhans S1 should have 2200mAh battery capacity according to the company, but according to my calculations and battery tester it has approximately 1800 mAh. Below you can see calculations and photo of the battery tester. Anyway it does not support fast charging, so you will get 5V 1A charger.
37% to 100% = 1167 mAh
63% = 1167 mAh
1% = 18 mAh
100% = 1800 mAh
Conclusion
For the end I can say that the Uhans S1 impressed me in many ways from design and build quality to the great rear camera. Maybe they could use stronger battery with more capacity, but I cannot complain too much because in reality this is the only lack. Other features and functions on a much more than I expected. Also don't forget that it has strong hardware and very low price which is around $150. For more information if you want you can visit their official website.