UMI Super review – top budget phone with 4GB RAM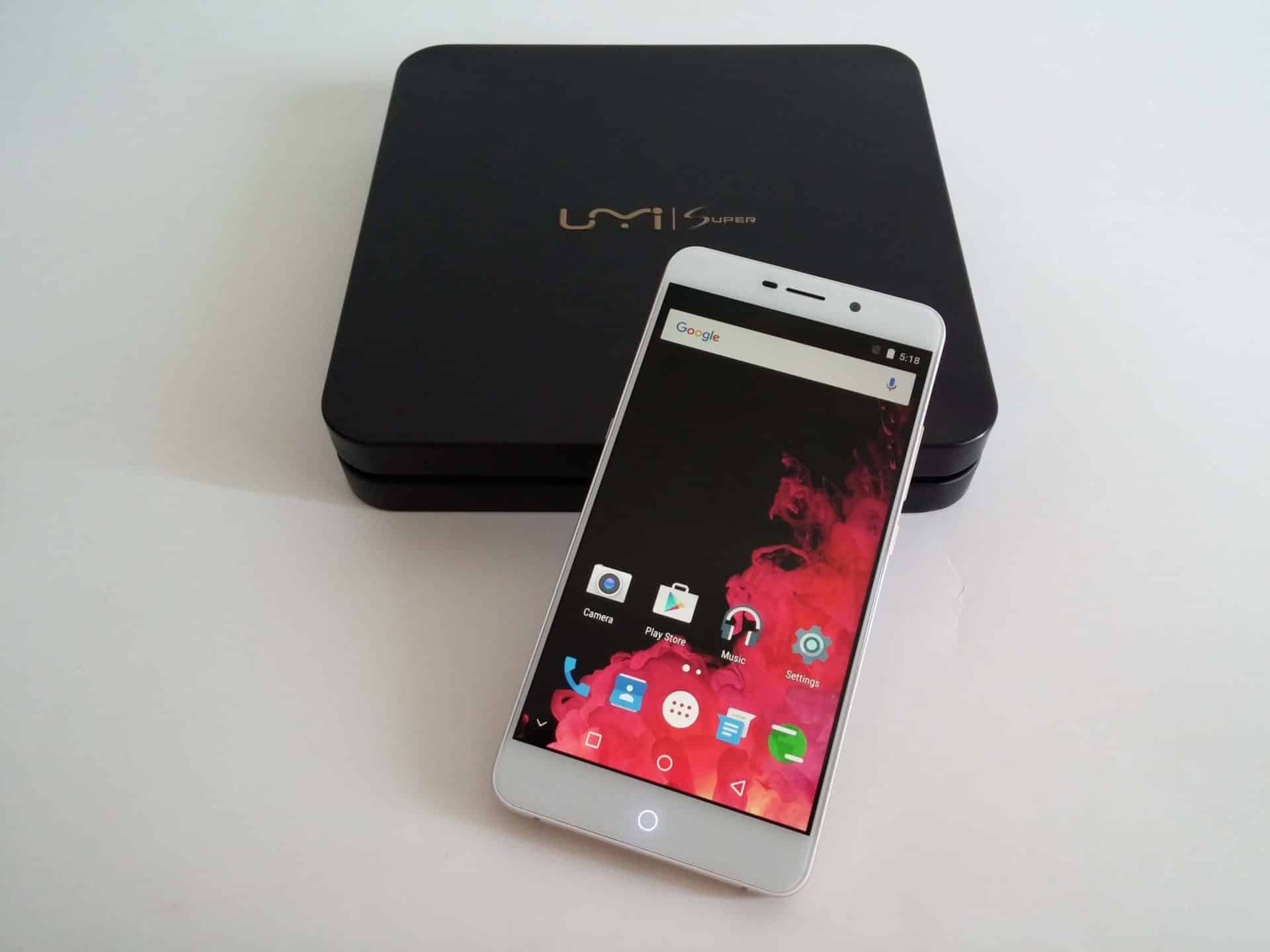 I am very happy to have opportunity to introduce to you cheapest flagship phone UMI Super. This dual-sim smartphone is powerful thanks to strong hardware like 64 bit CPU Mediatek Helio P10, 4GB of RAM, 32GB of ROM and other things like 13.0MP Panasonic rear camera. From what we can see Chinese companies are hitting hard the European market but also and other. So in this review you will see how good it is, what build quality has, photo sample quality and other useful information.
UMI Super overview
Design and build
Design and build quality are also very important besides hardware and functionality, so because of that lately we can see that Chinese companies are improving in the field of quality development. So the same situation is also with UMI Super. The complete body is made from metal or to be precise it is made from aerospace class aluminum including buttons and all other case parts. It looks and feels super premium like any other $500 smartphone. In my opinion they done a great job.
Display
But this is not all people because Chinese company UMI has decided to use new generation of screens made by SHARP. Therefore UMI Super has 5.5 inch screen with full HD resolution where the screen is protected with Gorilla glass 3 protection, and actually the screen is 2.5D curved. These kind of screen offers better visibility with much better color-saturation, which is actually approximately 17% better than normal screen.
Performance and benchmark testing
If you are looking for cheap and powerful smartphone then you don't need to search too much because UMI Super has all of what you need. So under the hood it has powerful 64 bit Octa Core processor Mediatek Helio P10 also known like Mediatek MT6755. But this is not all because it has 4 GB of RAM – LPDDR3, 32 GB for storage space which you can easily upgrade up to 256GB with microSD card. For gaming, watching movies it has prepared strong GPU ARM Mali-T860. These kind of hardware has proved to be enough strong for every purpose, so you will be able to use it for everything like playing games, watching movies and other.
Benchmarks test results
Software
UMI Super comes with the newest operating system Android 6.0 Marshmallow. I like it because it is completely stock, therefore what is the most important it does not have unwanted applications. During use I noticed that it works fast without any problems and it has offered me wireless update. I must admit that they improved from last time.

Connectivity and GPS
It has normally all connectivity functions like support for 2G, 3G and 4G LTE network. As base it is dual-sim smartphone which accept two Micro SIM cards or one Micro SIM card with one microSD card. All functions works as they should to work including GPS which works with precision of 3 m, and you don't need to connect your phone to Wi-Fi or mobile network when you are for the first time starting the GPS. Also it comes with the new feature called USB Type-C. So what are advantages of USB Type-C? For example it offers faster speeds where USB power delivery is improved.
Camera Quality
Okay we come to the one of the most important parts of smartphones these days which is actually a camera. Yes everybody wants to take photos with their phones, and it is much easier then to use a digital camera. Lately we can see that many Chinese companies are advertising their phones with Sony camera sensors. But this time is different because UMI Super has 13 megapixel Panasonic camera sensor. Main features are definitely quick to focus and quick to take the shot. In my opinion photo quality is very good but I believe it can be improved little more. Below you can see photo test samples.
UMI Super Photo Test Samples
Battery life
The another important feature of the phone is also the battery. Because of powerful hardware and very frequent use it is very important to have good quality battery with big capacity. In order to meet those needs they have chosen to use 4000 mAh Sony battery with the support of fast charging. But according to our calculations and battery tester it has approximately 3100 mAh battery capacity. UMI Super uses the newest PE+ Quick charge technology, which allows you to charge approximately 75% battery in just 30 minutes.
41% to 100% = 1795 mAh
59% = 1795 mAh
1% = 30,42 mAh
100% = 3042,37 mAh
Conclusion and price info
For more info you can see official website. If you want to buy it now, then you have the opportunity to buy it really cheap at this shop.
Overall they done a great job because UMI Super offers great build quality, excellent screen with powerful hardware. Also the rear camera is great with high-capacity battery. The price is very low around $200 which is at least twice lower than for some popular brand.