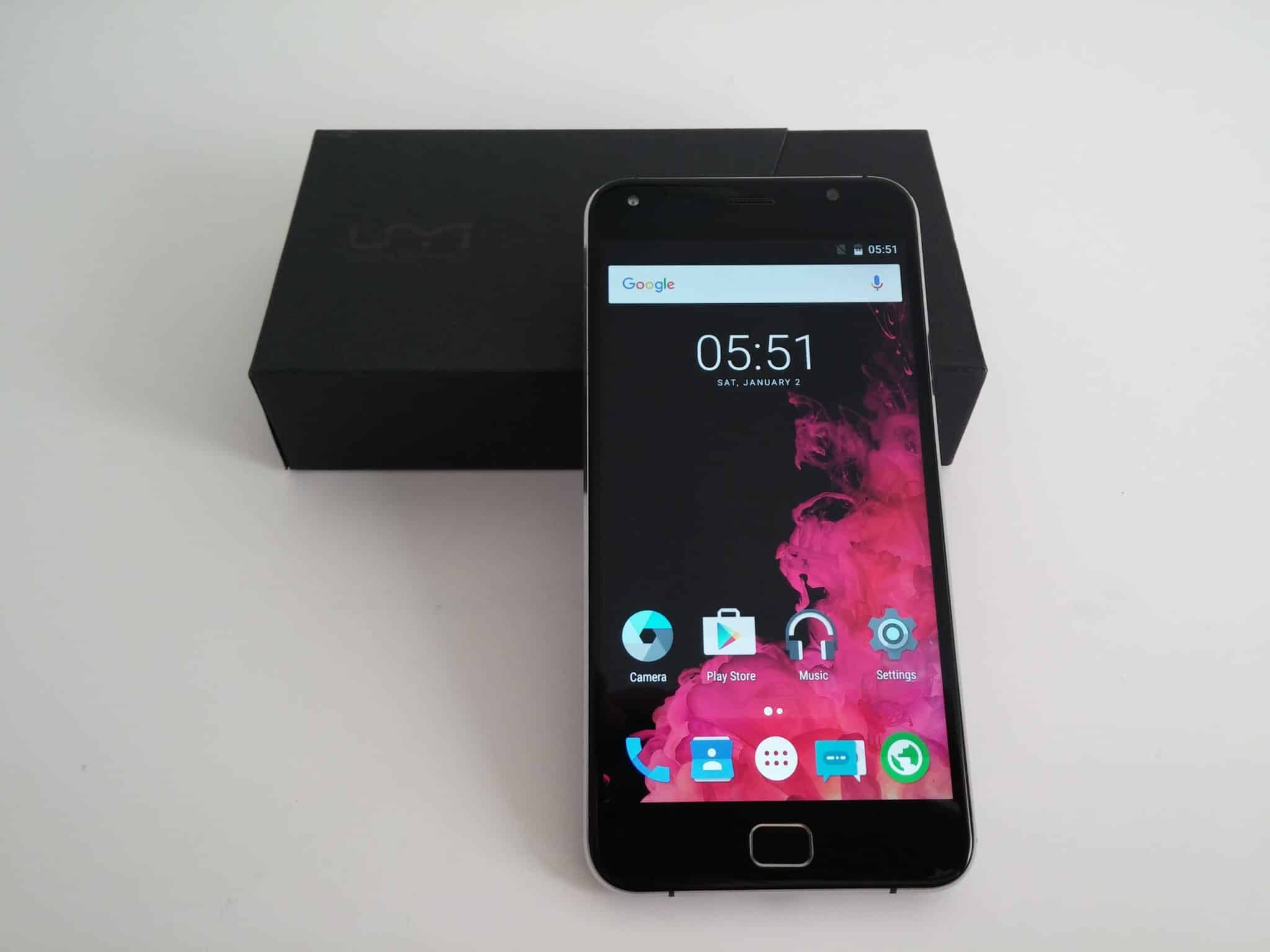 Hey people I have great news because in this review I will introduce to you very interesting Chinese phone. UMI Touch is yet another Chinese cell phone with powerful hardware and really cool design, but this is not all because these company has huge community and very good after sale support which is certainly important. So I suggest you stay here and see how good is these device.
Design and build
As I said earlier dual-sim phone UMI Touch has beautiful design and I fell in love at first sight. From what I can see design is very similar to for example Meizu M2, but this is nothing unusual because many phones today have very similar design. Except gorgeous design build quality is also great because the case is completely made of metal, and they took care of every detail I like buttons which are also made from metal. Overall they done a great job and it is also interesting because whoever I ask they think these phone is much more expensive and I am not surprised because of that.

Display
UMI Touch has 5.5 inch LTPS screen with full HD resolution which is also 2.5D screen protected with Gorilla glass protection. Full HD resolution is great choice for these size of screen which provides a very good and sharp display. From every angle you can normally see the screen including outside at very strong sun. During use I noticed that touch works precisely and momentarily.
Performance and benchmark testing
Comparing with other similar dual sim smartphones these phone is the most notable in same price range group because it has most powerful hardware. So under the hood UMI Touch has octa core 64 bit CPU Mediatek MT6753 with speed 1.5 GHz with GPU Mali T720. When we speak about memory it has 3 GB of RAM and 16 GB of storage space where is available approximately 12 GB to the user. The user also have ability to upgrade storage space using the microSD card up to 128GB. So you can see that UMI Touch really has a strong built in hardware, also below you can see benchmark scores and other hardware information.
Benchmarks test results
Software
If you take a closer look you will notice that still today just small number of Chinese smartphones comes directly with newest operating system Android 6.0 Marshmallow. But in this situation UMI comeswith  these operating system where also great news are that these ROM is completely clean.This ROM comes with only standard apps and features. Except that I must admit that system works really nice and you will not have any problems during use as I did not. Also it offers you wireless updates and if you are an advanced user you have ability to change ROM to another one, and because of that it it is good to have a great community like UMI has.

Connectivity and GPS
I must admit that I hate to write about connectivity and similar features because for me it is very boring. Because mostly all Chinese smartphones today have same or very similar functions. So dual sim phone Touch has support for 2G, 3G and 4G mobile network, it has also wireless, Bluetooth v4 and of course GPS. But most important to say is that this phone as a basis is dual-sim cell phone, in other words it can accept two SIM cards at the same time. I tried all these functions which works properly as they should to work. GPS navigation works with precision of 3 m and it does not require mobile or Wi-Fi connection.
Camera Quality
UMI company highlights that these smartphone has 13 megapixel Sony IMX328 sensor for rear camera while for the front camera has 5 megapixel Hynix HI553 sensor. On the paper sounds great because these camera sensors are great but as you know except great hardware it is required also to have good software optimization and sometimes these part ruins everything. I tried to take photos in almost every condition and from what I can see and of course you can also see photo samples below that for the quality is good but there is still room for improvement. For taking photos in dark places or with reduced light, the phone for these purposes is equipped with dual LED lights which are enough strong.
Photo Samples
Battery life
According to the company, UMI Touch has 4000 mAh battery and as I said earlier from that time and so on I will test the battery on every phone with the battery tester to see if the capacity is real. So I did the same testing for these device and below you can see photo which speaks following.
47% to 100% = 2024 mAh
53% = 2024 mAh
1% = 38,18 mAh
100% = 3818,86 mAh
So you can see that the battery capacity is almost 4000 mAh as highlighted by company, in reality this is a good result because the battery will provide a great autonomy with these kind of capacity.
Conclusion
I must admit that I am really impressed with phone UMI Touch because it has beautiful design and great build quality. But these is not all because it has also strong hardware including newest operating system Android 6.0 Marshmallow. The price is not high which is actually around $150 and for this price in my opinion you cannot miss. Also for more information you can visit their official website.