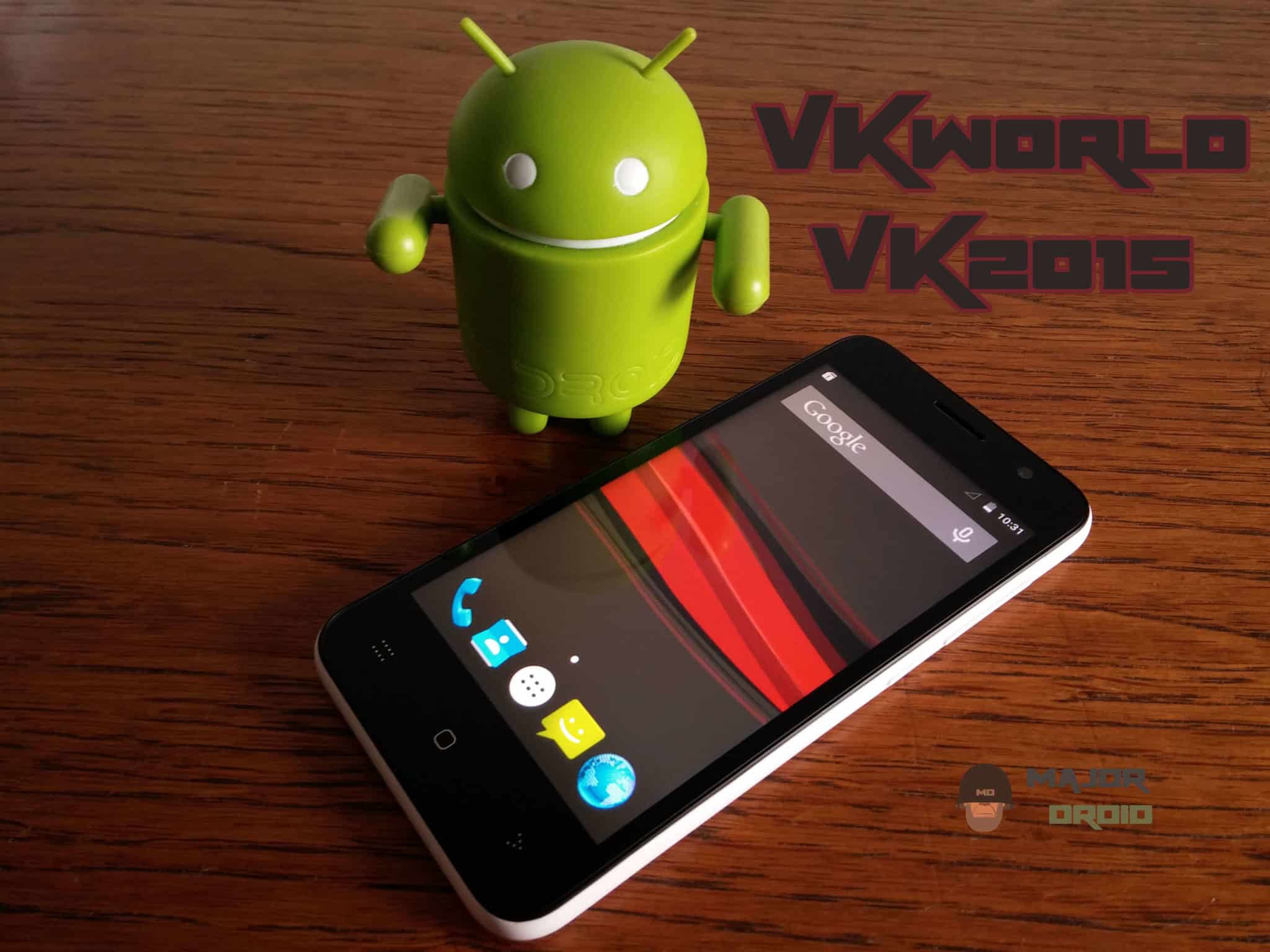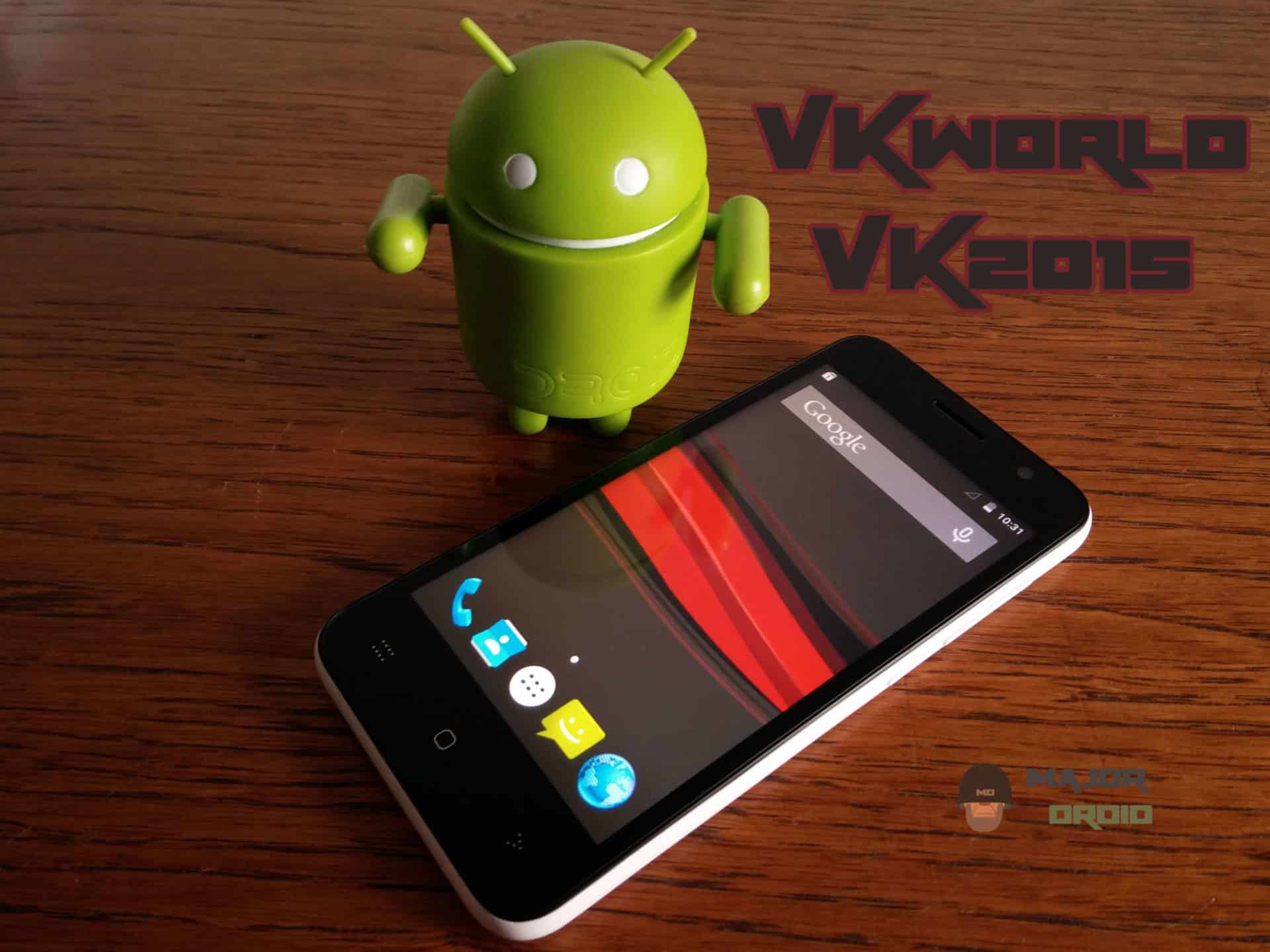 This is the first time that I am working with smartphone from VKworld company. Their first model is called VK2015 which is actually very cheap. The price is around $90 depending on the shop. And with this phone they want to break into the mobile market. Of course they have plans for other new devices also. But let's see for now how good is VKworld VK2015.
Design and build
The front side is completely black while the edges including back side are in white. The case is made of plastic. On the right side there are buttons for power on-off and volume. While on the top are ports for Micro USB and headphones. On the front side is 4.5 inch screen with front facing camera and three capacitive buttons.
Capacitive buttons does not have backlight. On the back side is located primary camera and below is located companies logo. Overall the build quality is really good for this price range and design is very similar to iPhone's. I personally like it and I think you will also like.
Display
As I said in the beginning VKworld VK2015 has 4.5 inch IPS screen with qHD resolution. Alt.the resolution is not high, I must admit that I am very surprised because the screen is really good. Logically for this size of screen this resolution is enough. Display is colourful and sharp. The touch is also very good and works really precise on every light touch. Unfortunately it does not have screen protection but for this price range which is in this example under $100 it is not to be expected so it is quite normal actual.
Performance and benchmark testing
First you need to understand that this dual sim smartphone is really cheap. The price is below $100 and logically you cant expect strong hardware but you can expect decent hardware as it has. So VK2015 is based on quad core CPU MT6582 with speed 1.3 GHz and it has 1 GB of RAM. For storage space they have prepared 8 GB of memory. Also if this is not enough for you you can use memory card up to 32 GB.
From other hardware information I can say that it has graphics chip Mali-400MP. As you can see this hardware combination was used extensively in the past year which showed to be very good. It is still good mostly, I tried several games including GTA and all games worked great! Also I tried ordinarily thinkg like go to the Internet, listening to the music and watching movies. I can freely say that all these looked as it should work.
So you don't need to worry this phone is still good for everyday use and as for every device I have also tested with several benchmark applications and below you can see test results.
Benchmarks test results
Antutu Benchmark v5.6: 19230
Geekbench 3: 365/910
Software
VKworld VK2015 comes with installed Android 5.0 Lollipop which is really surprising because still many cheaper smartphones comes with older Android system. The system is practically stock with minimal changes. Until now I did not encounter any problems and I can freely say that system is really fast.
I want also to say that it has smart wake functions, so you can for example double tap the screen to wake it from standby mode which is very similar to LG G series and also very useful.
Connectivity and GPS
VK2015 has standard features like GPS, wireless and Bluetooth 4.0. It supports this frequencies for 3G network which are WCDMA: 900 / 2100 MHz. In my opinion this is very useful because frequency 900 MHz is very important for many European users. I tested the GPS and for the first time I needed to connect it to network to collect the required information. After that the GPS works out of box with out network and Wi-Fi help with precision of 3 meters.
Camera
This dual-sim smartphone has eight megapixel primary camera equipped with led flash while the front camera is five megapixel. I photographed in several different conditions and almost every time the photo quality is the same. The photos are enough sharp but maybe the photos should be more colourful or to be precise more natural. But I'm not disappointment because for this price range the photo quality is great!

Battery life
According to this company this phone is delivered with Li-ion battery which has capacity of 2300mAh. For now is doing good but I cant say precisely how good because I have only for a few days.
Conclusion
If you are looking for super cheap smartphone then you definitely need to consider VKworld VK2015. Because the price is below $100 and it has a reasonable hardware and software. In my personal opinion this is best buy smartphone under $100. For more information you can visit the official website or their Facebook page.