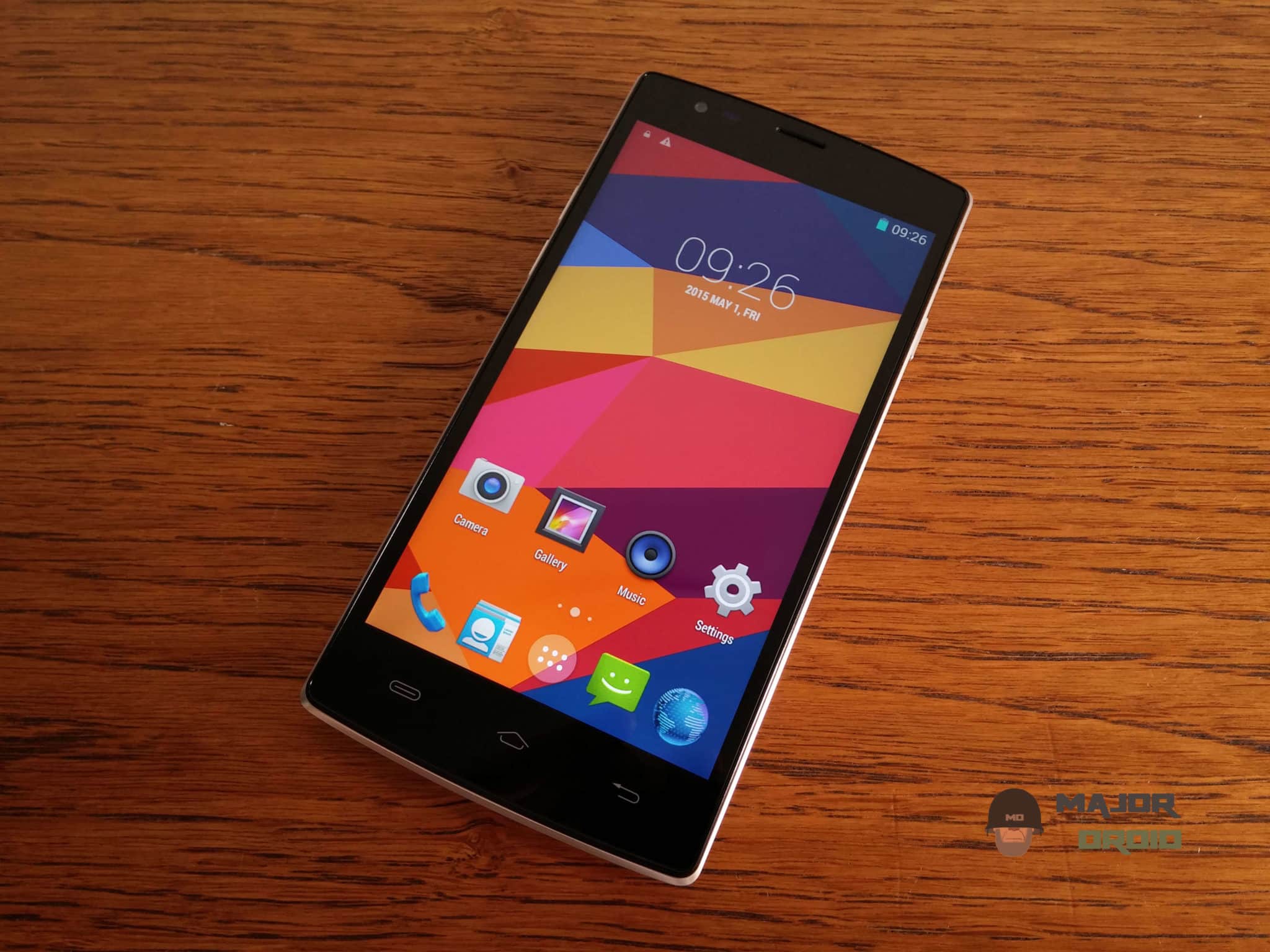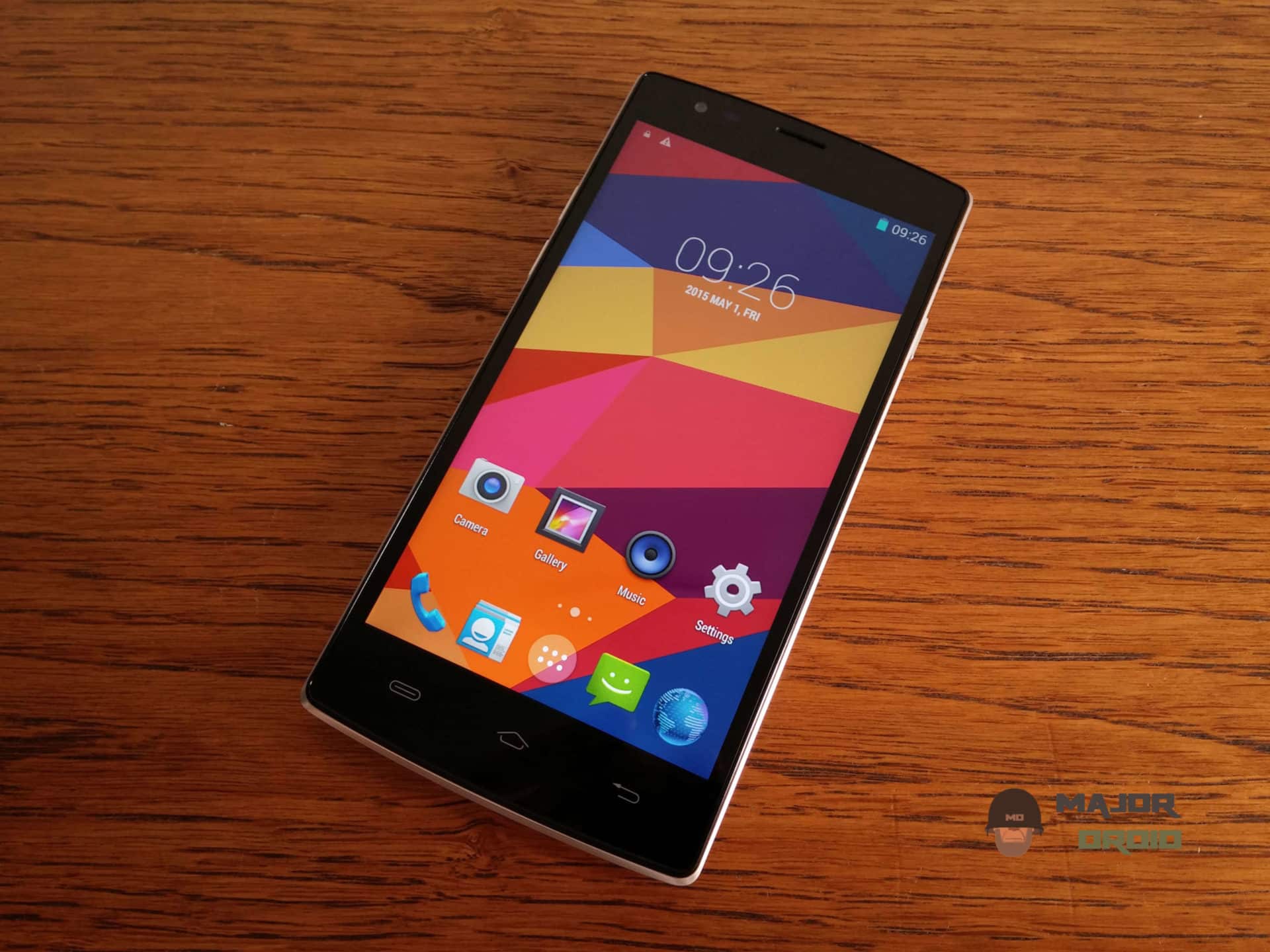 I have another excellent 64-bit smartphone under the name Ulefone Be Pro. It is very popular device and this company has many fans over the world. So let's see how good is this Ulefone device really?
Ulefone Be Pro Design and build
For some the Ulefone Be Pro has very similar design to OnePlus One like a clone. But in my opinion there are completely wrong because it is just partially similar so it is not important. Anyway for possible customers this is not important. Because it has really cool design and most of you will like it. About build quality the case is made of plastic where the frame is made of metal. The build quality is good and it is much better than on many other in same price range. The dimensions are 157×77.8×8.8mm and the weight is 160g.
On the front side we have 5.5 inch screen, above the screen there are front facing camera and led notification status and below there are three buttons where Ulefone Be Pro unfortunately does not have backlight. On the right side there is power on off button while on the left side there is volume button. The front side is completely in black while the back side or back cover can be in white or in dark blue color. I have personally in white and it looks really milky. While the frame in an exciting silver color. And finally on the top side there are located Micro USB and headphones port. Overall I am satisfied with Ulefone Be Pro build quality.
Display
The Ulefone Be Pro has 5.5 inch screen with IPS OGS technology where the resolution is HD (1.280 x 720 pixels). Alt.the resolution could be higher for this size of screen I must admit that I am surprised because display is very good in almost every condition including outdoor using. For example the contrast is really high so with no problems you can use the phone outdoor. Also in my personal opinion color display is very natural. Also I have noticed during use that screen digitizer is very sensitive so therefore is sufficient light touch only for using Be Pro.
Performance and benchmark testing
As every Chinese flagship smartphone these days it has at least 64-bit chipset. So this device has quad core CPU with speed at 1.5 GHz and the chipset is Mediatek MT6732. It has 2 GB of RAM and 16 GB of memory for storage and finally it has very strong GPU Mali T760. So you must admit that thi hardware combination really sounds great for this price range because in reality it has very powerful hardware.
This hardware is great for every purpose, I have tried all including playing games. Every game worked without any lags and other possible problems. So I can freely say that the Ulefone did a great job.
Ulefone Be Pro – Benchmarks test results
Antutu Benchmark v5.6: 32123
Geekbench 3: 724/2177
Vellamo: 2275/1502/1072
Software
This phone is running Android 4.4.4 system which is completely standard. It means that there is no additional software installed or any other applications. So it is completely clean ROM with just several add-ons like Mediatek's MiraVision. MiraVision provides better picture quality and can also help in saving battery energy. There is also settings for notification LED and for screen gestures. So you can for example from sleep mode wake up the phone with double touch, which is very similar to LG. And also according to the company we can soon expect update to Android Lollipop. Overall the system is very fast and fluid I did not found any problems until now.
Connectivity and GPS
From this aspect the Ulefone Be Pro did a great job also because for example GPS works out of box with out any modifications. GPS which can work with out network and Wi-Fi help. This is because the MT6732 support GPS, A-GPS, GLONASS and Beidou. I tested the GPS outside and it connected to 9 satellites with precision of 2 m. Other functions like Wi-Fi and 3G/4G network as well works as it should. It also supports all frequencies for 3G network like WCDMA: 850/900/1900/2100 and for 4G network FDD-LTE: 800/1800/2100/2600.
Camera
In the beginning this smartphone should be equipped it with 13 megapixel Sony camera sensor but unfortunately in the Ulefone have changed plans and now the camera is equipped with OmniVision 8 megapixel sensor. They have also added interpolation option for 13 megapixel in camera settings. In reality the OmniVision is not bad but unfortunately in this case photo quality is medium. I must admit that I have expected more from this camera. Below you can see photos taken by this device.
Battery life
After testing the battery which actually according to the manufacturer has 2600mAh capacity I can freely say that the battery is beast. Because thanks to new Mediateks chipset which additionally saves the power. So after testing the battery I can say that the the battery approximately 8 hours can last from 100% to 20% which is actually great result for this kind of smartphone in this price range. Also I have found information that you can use stronger charger for fast charging and from 20% to 100% you can charge it in just one hour and 20 minutes. Overall this is big plus for the battery.
Conclusion
So as conclusion I can say that every smartphone as Ulefone Be Pro has some flaws and at the same time have positive sides. In my opinion build quality, screen, hardware and battery are definitely positive. As negative side I can say that camera or photo quality should be better. Overall I still think that this device is still good buy if you need a budget phone. Also for more information you can visit the official website. Also if you decide to buy it, then you can buy it at this Chinese online shop.