Xiaomi 2 > 5 mysterious poster, Mi Note 2 is coming?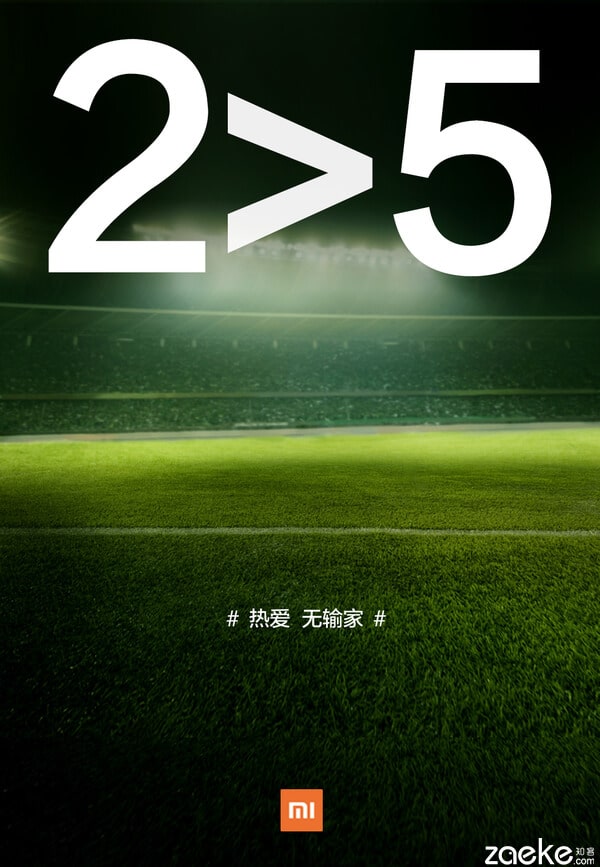 Today Xiaomi has posted a very mysterious poster on its social microblogging site. On the poster we can see football stadium with huge numbers 2 > 5, and below is # no losers slogan. Is this coincidence or something else because yesterday the French team won the Iceland with  5 : 2 score in the European Cup.
But on the other hand, 2 > 5 can have other meaning like in the beginning of this year they have launched Xiaomi Mi 5, but it may also indicate that Mi Note 2 is coming soon. Anyway shortly before it was reported that Mi Note 2 will come in three different versions, so we just need to wait because very soon we can expect it.
Source: zaeke