XIAOMI INTRODUCES THE MOST ACCESSIBLE SNAPDRAGON 865 SMARTPHONES – REDMI K30 PRO AND REDMI K30 PRO ZOOM EDITION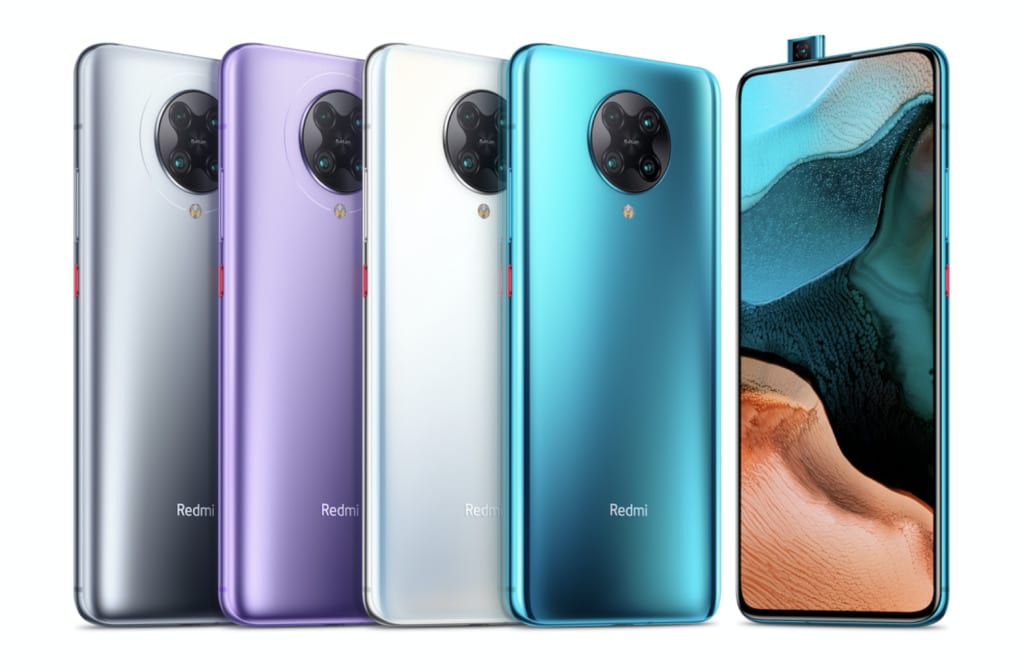 Global technology leader Xiaomi today unveiled its latest additions to the Redmi K30 line – the Redmi K30 Pro and Redmi K30 Pro Zoom Edition. The new Redmi flagship smartphones introduce an array of new and powerful configurations, which include the Qualcomm® Snapdragon™ 865, LPDDR5, and UFS 3.1. The new lineup aims to better your viewing and photo-taking experience with the Samsung AMOLED full-screen display with a pop-up camera and a rear camera setup with up to 3x optical zoom and dual optical image stabilization (OIS).
Along with the new smartphones, two brand new Redmi ecosystem products were also announced – Redmi AI Speaker Play and Redmi Smart TV Max 98". Both of these devices offer revolutionary viewing experiences with exceptional displays, with XiaoAi AI assistant support in the connected smart home era.
A performance beast featuring Snapdragon™ 865 and industry-leading storage combo
The new Redmi K30 Pro packs a whole bunch of performance upgrades, which includes the Qualcomm® Snapdragon™ 865, LPDDR5, and UFS 3.1 flash storage while retaining all of the flagship features from the Redmi K30 line.
Featuring the flagship Qualcomm® Snapdragon™ 865 processor, Redmi K30 Pro boasts a 20% performance boost compared to its predecessor. Built on the newest ARM Cortex-A77 microarchitecture and with the 7nm process, it ensures that the CPU operates on high power efficiency, regardless of the core size.
To ensure that it delivers an uncompromised experience, it comes paired with the top-of-the-line LPDDR5 and the latest UFS 3.1 flash storage. It continues to push the limits by supporting Turbo Write technology, bringing the sequential write speed to a maximum 777MB/s. With this, users can now effortlessly copy, compress, and download files at lightning speed. The LPDDR5 achieves a maximum pin speed of 5,500Mbps, while maintaining a lower power consumption compared to the previous generation.
Redmi K30 Pro is made for the gaming enthusiasts in mind, with a massive 3,435mm² vapor chamber (VC) cooling system, a large multi-layer graphite, and 9 built-in temperature sensors. It intelligently predicts and controls its internal temperature, ensuring sustained peak performance even when you are playing games for long hours.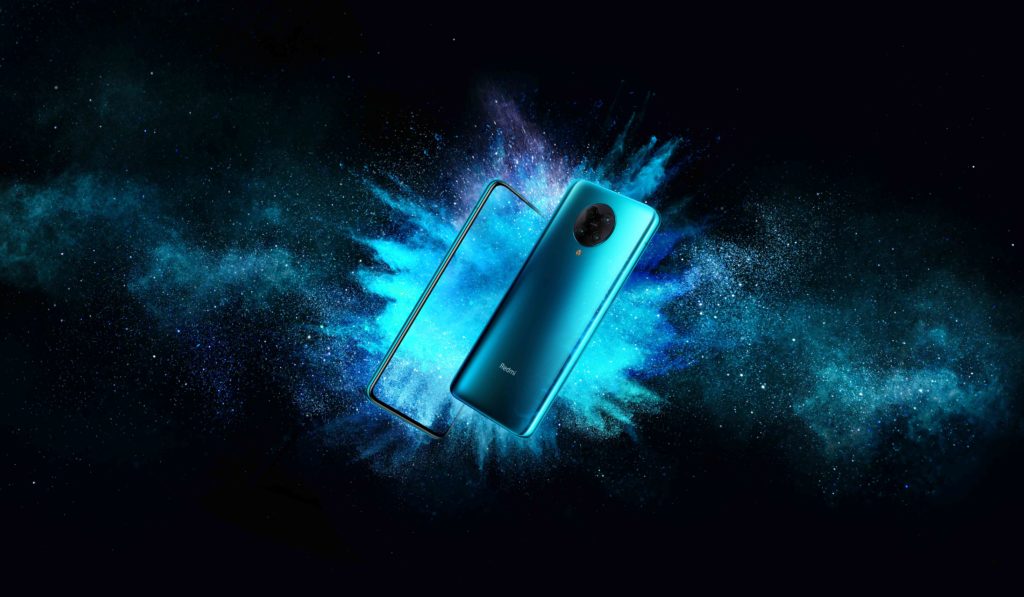 A true, immersive display with pop-up selfie camera
Redmi K30 Pro is made to impress with its ultimate full-screen experience. It features a pop-up selfie camera and ultra-slim bezels to achieve an incredible 92.7% screen-to-body ratio. The pop-up selfie camera pops up almost with no lag time – in mere 0.58 seconds – allowing users to switch between the front and rear camera effortlessly.
While it is equipped with an AMOLED full-screen display and a high 5,000,000:1 contrast ratio with 1200-nit peak brightness, it also has built-in light sensors on both the front and rear to precisely detect ambient light conditions. It then calibrates the screen brightness to ensure a comfortable viewing experience, even in backlit situations.
The display is also certified by German's TÜV Rheinland, guaranteeing eye comfort even after prolonged use.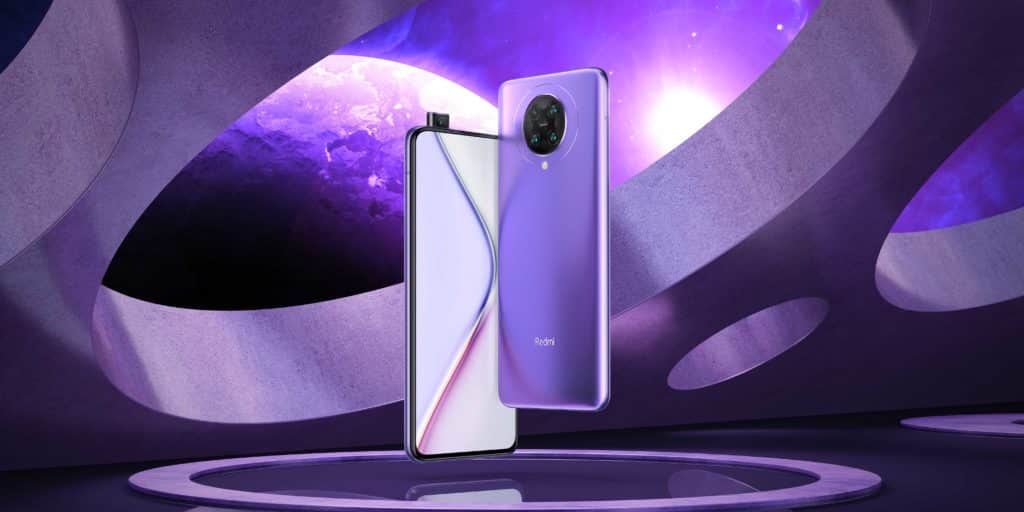 An amazing camera experience with 3x optical zoom and dual OIS
Redmi K30 Pro takes on a symmetrical quad camera setup, with the main camera using the 1/1.7-inch large Sony IMX686 sensor, allowing a direct output of 9248 x 6944 high-resolution images.
Redmi K30 Pro Zoom Edition is the first Redmi phone to adopt a 3x optical zoom lens and allows up to 30x digital zoom. The 64MP ultra high-resolution main camera and 3x telephoto lens are both equipped with 4-axis optical image stabilization (OIS), dramatically improving the quality of your photos, especially under low-light conditions.
Redmi K30 Pro also sports a special macro camera lens – and at present – the only telephoto macro lens in the market. This 5MP telephoto macro lens boasts a 50mm focal length that is comparable to macro lenses found in ordinary cameras and offers 2x magnification macro photography, making it the only "true macro" lens currently available in the smartphone industry.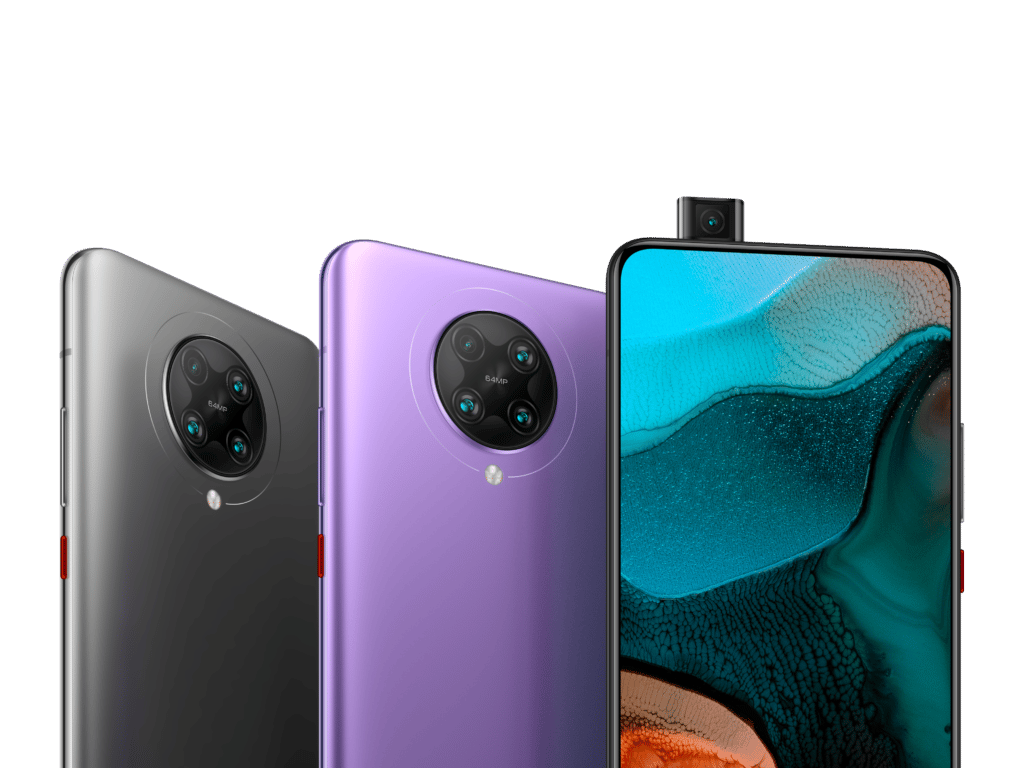 A complete flagship smartphone experience with the most beloved features
Redmi K30 Pro is designed without the bells and whistles while offering a true, flagship user experience. Despite the complex pop-up camera structure and the "sandwich" motherboard, the sound quality has not been compromised with a 1216 linear speaker.
Made with gaming enthusiasts in mind, the Redmi K30 Pro comes with the 3.5mm headphone jack with High-Res Audio certification. It has also passed stringent tests certifying its gaming core gaming capabilities.
The Redmi flagship also includes all of the fan favorites – the linear motor, infrared remote control, and a subtle notification light feature.
Starting from March 27, Redmi K30 Pro will be available for purchase in three variants: 6GB+128GB, 8GB+128GB, and 8GB+256GB, priced at RMB 2,999, RMB 3,399 and RMB 3,699 respectively.
Redmi K30 Pro Zoom Edition that features a 3x optical zoom and dual OIS will be available in two variants: 8GB+128GB and 8GB+235GB at RMB 3,799 and RMB 3,999 respectively.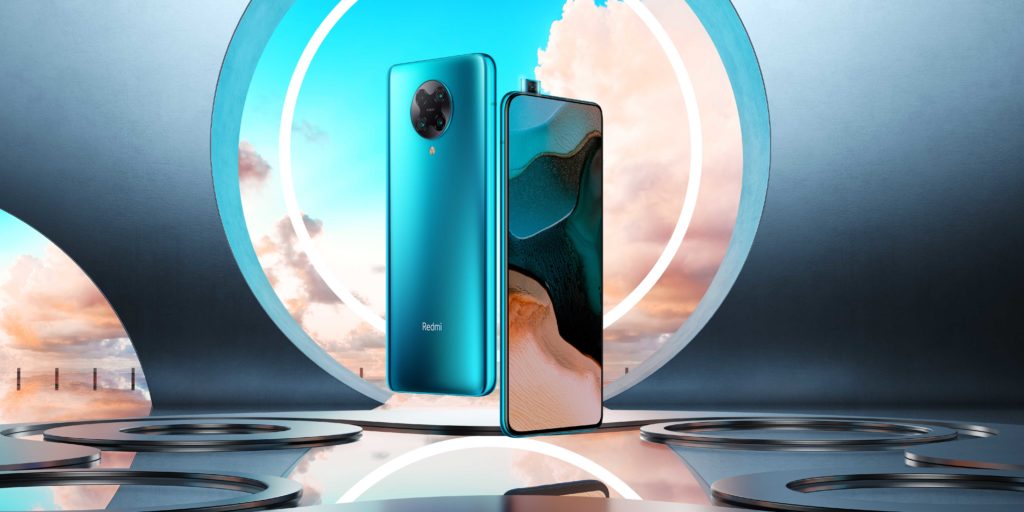 Redmi Smart Display 8": Kick-starting a new smart screen era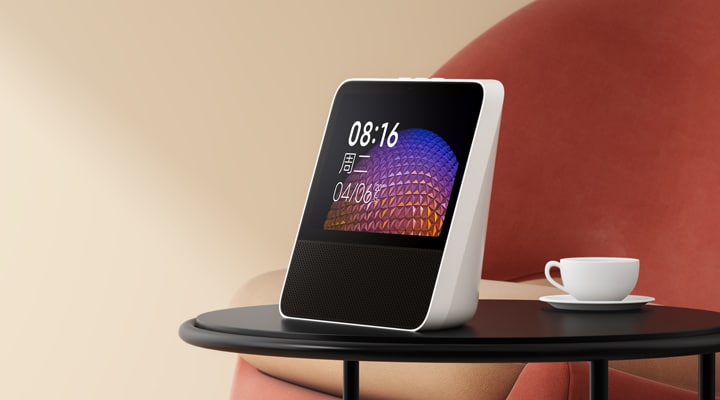 The newly released Redmi Smart Display 8'' features a massive 8-inch high-resolution screen with a 178° ultra-wide viewing angle, ensuring comfortable use of the device in every way. Also equipped with a built-in camera and the third-generation XiaoAi AI assistant, Redmi Smart Display 8'' can serve as a hub to IoT products, allowing users to easily control their smart home devices such as security camera and smart doorbell through the giant touchscreen, voice command, or even hand gestures. Redmi Smart Display 8'' also comes with a built-in Bluetooth Mesh gateway to connect Bluetooth-equipped devices in one simple click.
Priced at RMB 349, Redmi Smart Display 8'' will be available for crowdfunding on Xiaomi official channels in Mainland China from March 27.
Redmi Smart TV Max 98": Bringing home the big screen experience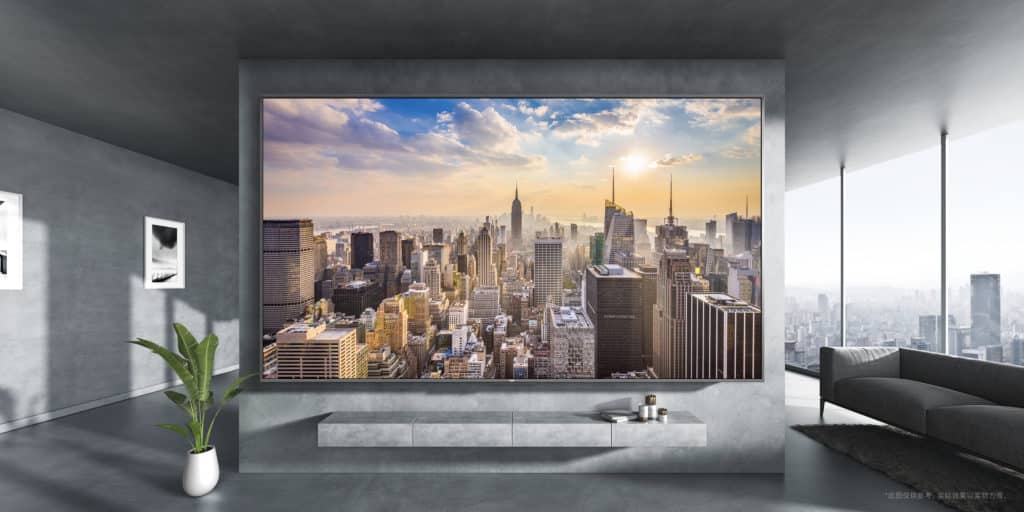 Introducing a truly immersive home cinema experience, Redmi released a brand-new TV variant with a gigantic 98-inch display that exceeds the size of a single bed. Comes with a 4K high-resolution display, and up to 85% NTSC color spectrum, Redmi Smart TV Max 98'' delivers unparalleled visual performance in the most precise way. It also leverages the local dimming technology to achieve a 140000:1 high contrast ratio, and the MEMC technology to ensure smooth and clear motion picture playback.
Enabled with XiaoAi AI assistant, users can easily search movies and even control IoT devices through Redmi Smart TV Max 98" using voice command. The device also sports Xiaomi's own PatchWall system which provides personalized content by learning users' habits through AI technology.
Priced at RMB 19,999, Redmi Smart TV Max 98" will be available for purchase from all official Xiaomi channels in Mainland China from April 6.