Xiaomi Mijia JXB thermometer review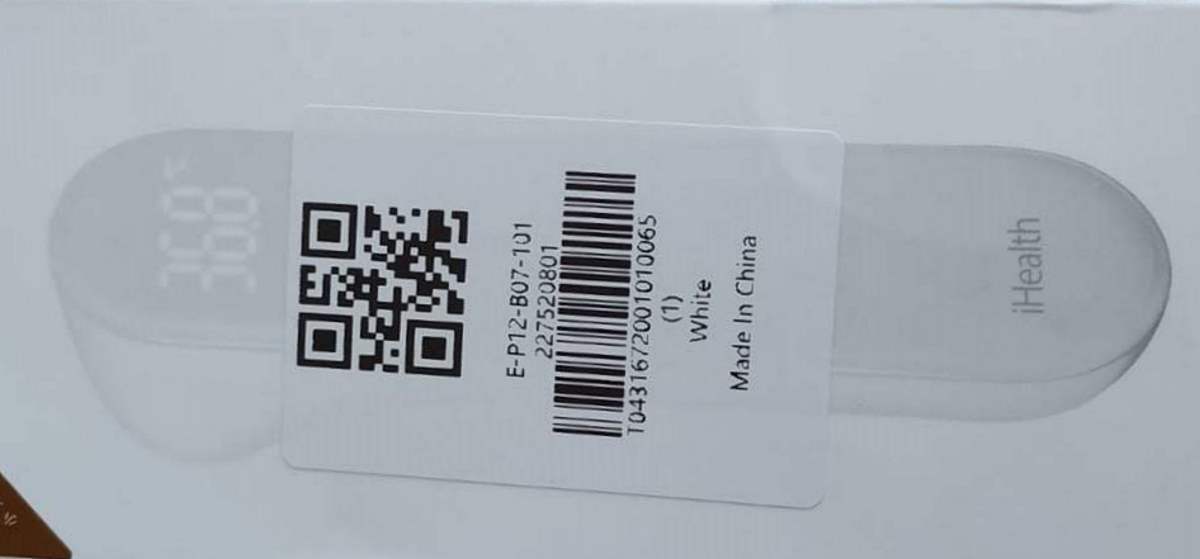 New thermometer arrived: Xiaomi Mijia JXB – 310 iHealth. I must say that quality is much better than Rycom JXB, even on the first look.
Previously ordered health device doesn't work anymore. Hope this new health device will do the job in the years ahead. What happened is; my old non-contact thermometer became non functional. Display is flickering, temperature shown in different scale every time, and sound beep become annoying.
Xiaomi Mijia JXB box
Even on the first look, inside the Xiaomi box, I can see quality is much better and device design is miles ahead Rycom JXB. Xiaomi is a bit expensive, but hey, for a purpose of using these gadgets you just need to pay some extra for quality. My purchase was 23,99$ for white 310 iHealt model. Regular price in a 35$ range.
Xiaomi Thermometer Review
Mine iHealth comes in white color, and it is designed quite well for handling in one hand, taking measurement and reading temperature results. It has builtin vibration, which is great to check body temperature if baby is in a sleeping mode :).
Designed to last and looking good, this Chinese device sure is buying item. Xiaomi already is brand we heard off, and quality isn't something to worry about. Like good budget phones, every product from this Chinese manufacturer is quality tested and designed for durability.
Xiaomi Mijia JXB 310 iHealth thermometer made an good impression on me, even on a first look (while unboxing).
Mijia JXB 310 Video review
Take a look at this quick Xiaomi Mijia JXB video review.
Some other models available on Amazon.