Xiaomi Yeelight Indoor Light Dimmable Bed Lamp Discount with Tech specs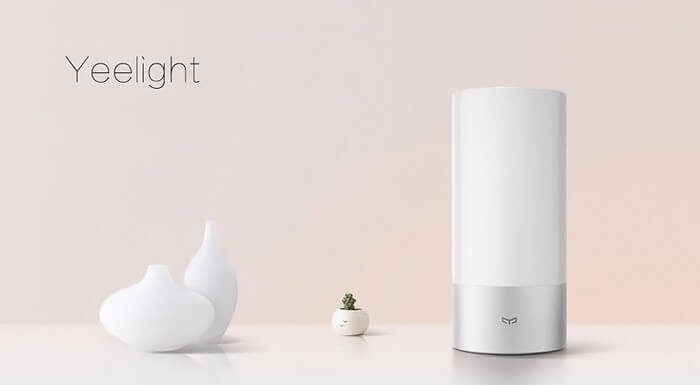 If you are decorating your home then this article could be very interesting to you because best Chinese mobile company has some other cool gadgets like Xiaomi Yeelight Indoor Light Dimmable Bed Lamp. So as the title says it is the lanp for bedroom which looks really cool and at the same time it has smart functions which you can control with your smartphone based on Android or iOS operating system.
For me it is very interesting that with simply touch and slide you can adjust brightness and colors. Also as I said earlier you can use your smart phone and with Bluetooth wireless connection you can control the Xiaomi Yeelight Indoor lamp.
This lamp has 16 million different colors so you have ability to change to any color you want. It has built-in Bluetooth for remote control. Talking about design it has in my personal opinion beautiful design and I'm 100% sure that you will also like it. The Xiaomi Yeelight Indoor Light Dimmable Bed Lamp uses high-quality Osram lamp.
Overall if you don't need at this moment this lamp, this product can also be a wonderful gift for your friend or for someone from family. So for this price it is a great buy and for more information you can visit this link and buy it at the lowest price.