5 compelling features of OPPO Enco Free TWS Headphones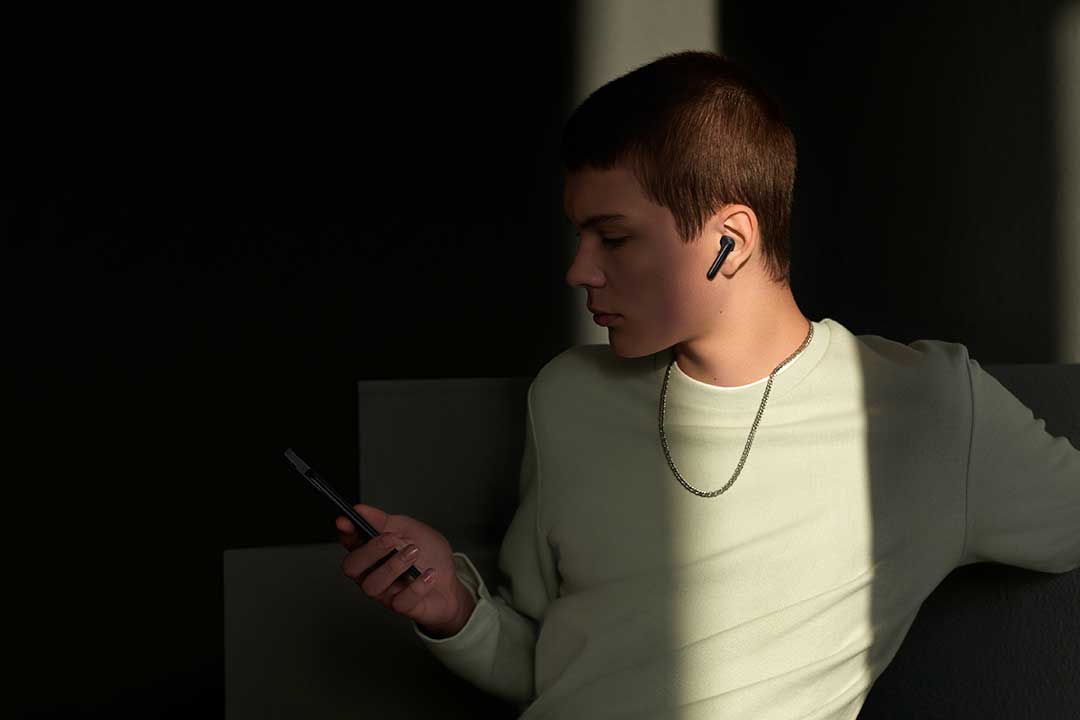 Last year introduced a new wave of audio listening – with an emphasis on elegant, minimalistic design, came the advent of TWS headphones.
TWS stands for True Wireless Stereo – which, as the name suggests, provides an audio listening experience completely free of any wires. This type of audio device conveniently pops into the user's ears and functions via intuitive, easy-to-use smart controls.
Some popular features of TWS headphones include Bluetooth 5.0 connectivity, smart controls, stylish & ergonomic design, and of course high quality audio. Let's delve into what makes OPPO Enco Free the top TWS choice!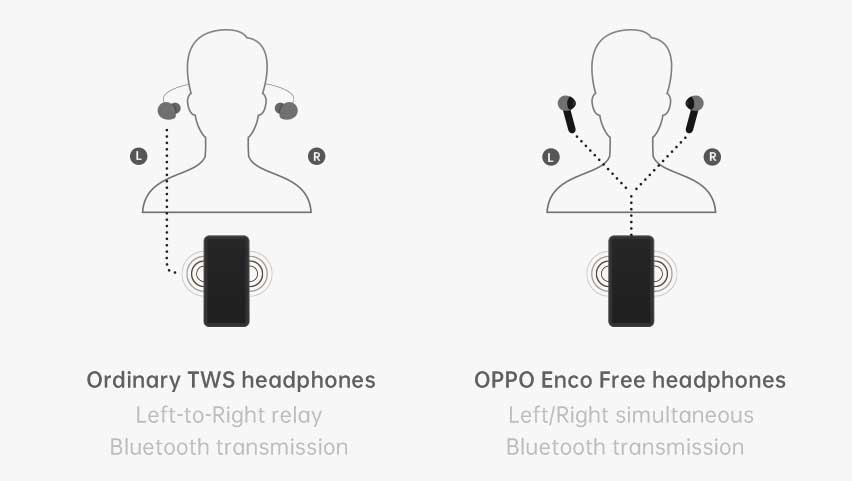 Binaural Simultaneous Bluetooth Transmission
True Wireless Stereo and Bluetooth 5.0 enables the separation of audio output into two speakers (one placed in the left ear and one in the right). This simultaneous transmission results in a stronger signal and more accurate stereo synchronization.
Additionally, it allows the user to output two different forms of audio simultaneously, which is useful in situations where you may want to listen to music and a phone call or video simultaneously.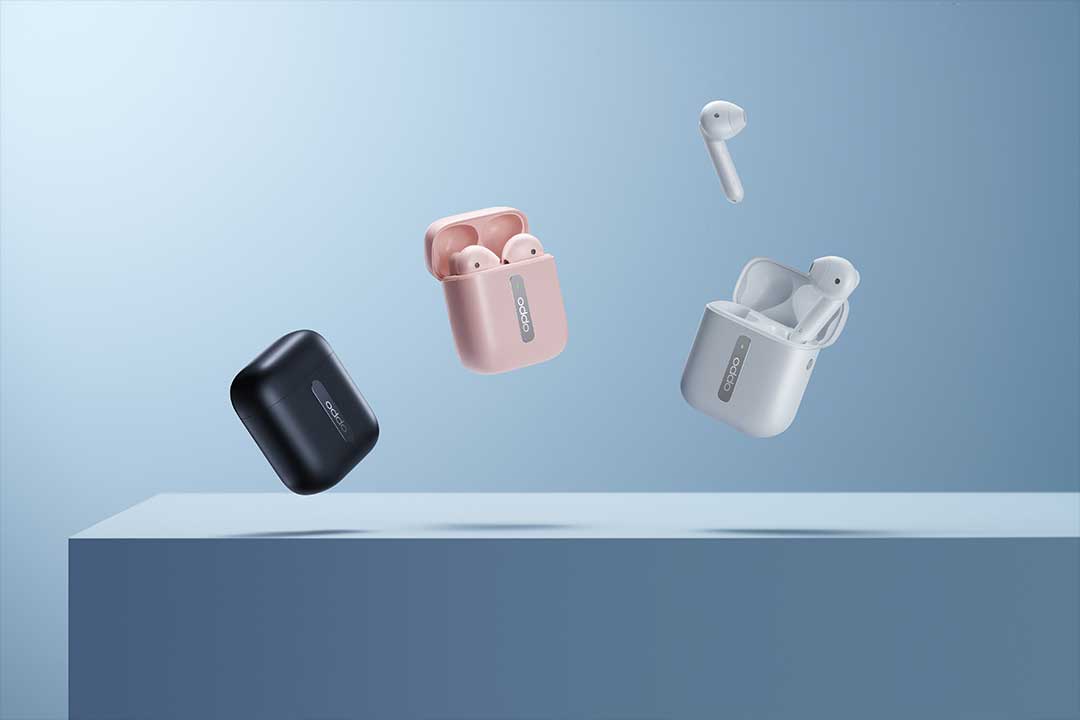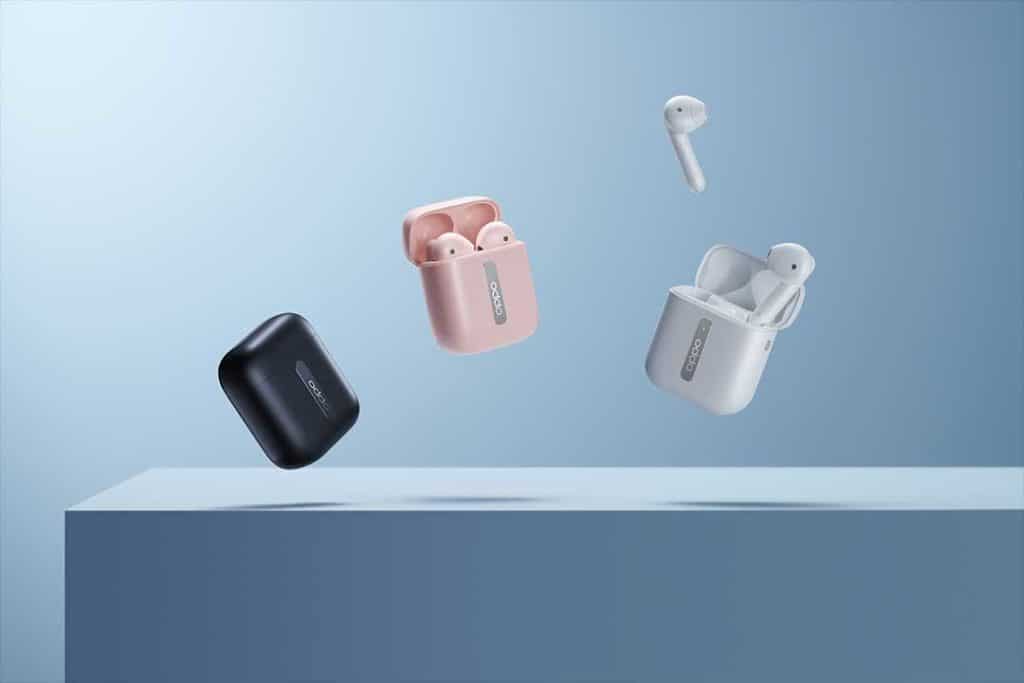 Three Distinct Colors
OPPO Enco Free comes in three distinct colors, each with their individual flair.
There are the traditional white headphones, which emanate an air of simplicity and technological know-how. The black TWS headphones are particularly striking and make a strong impression when worn. Enco Free is also available in pink, for those seeking a bit of a zestier flavor.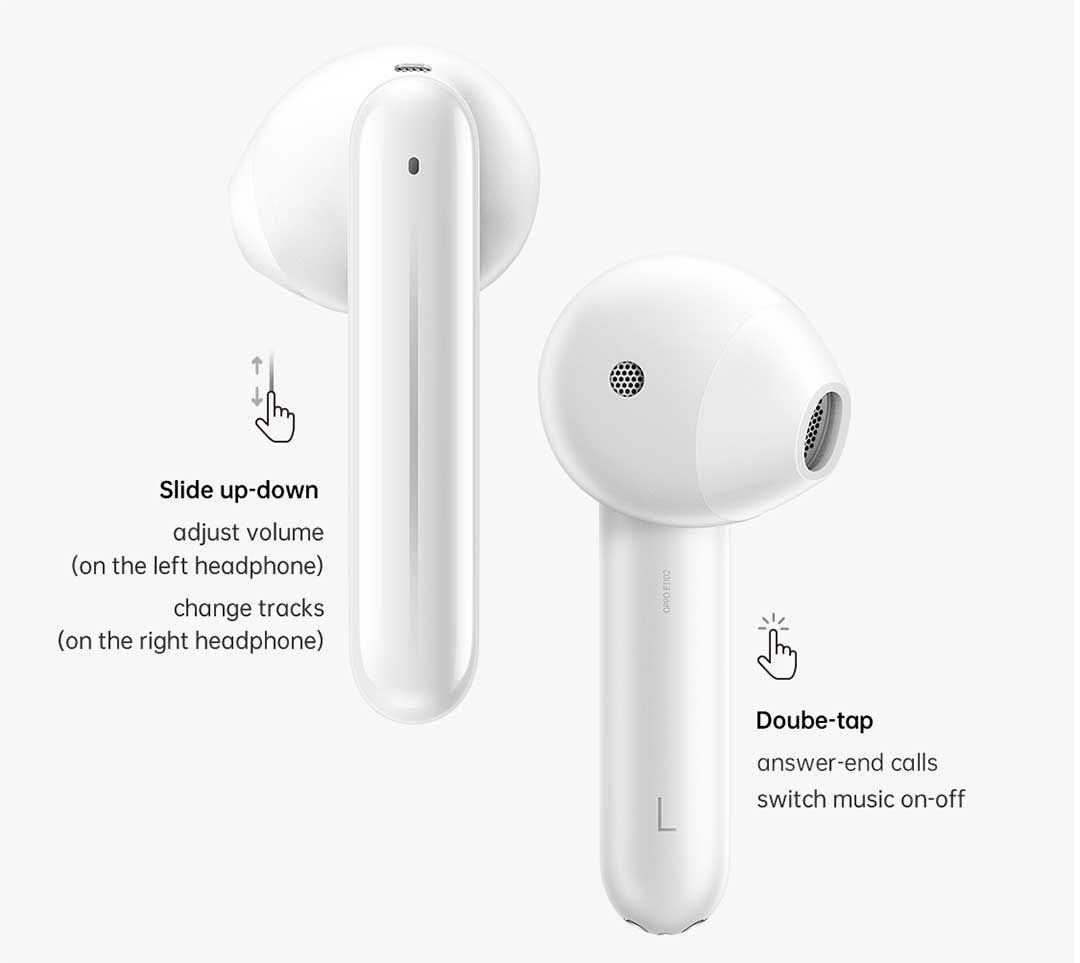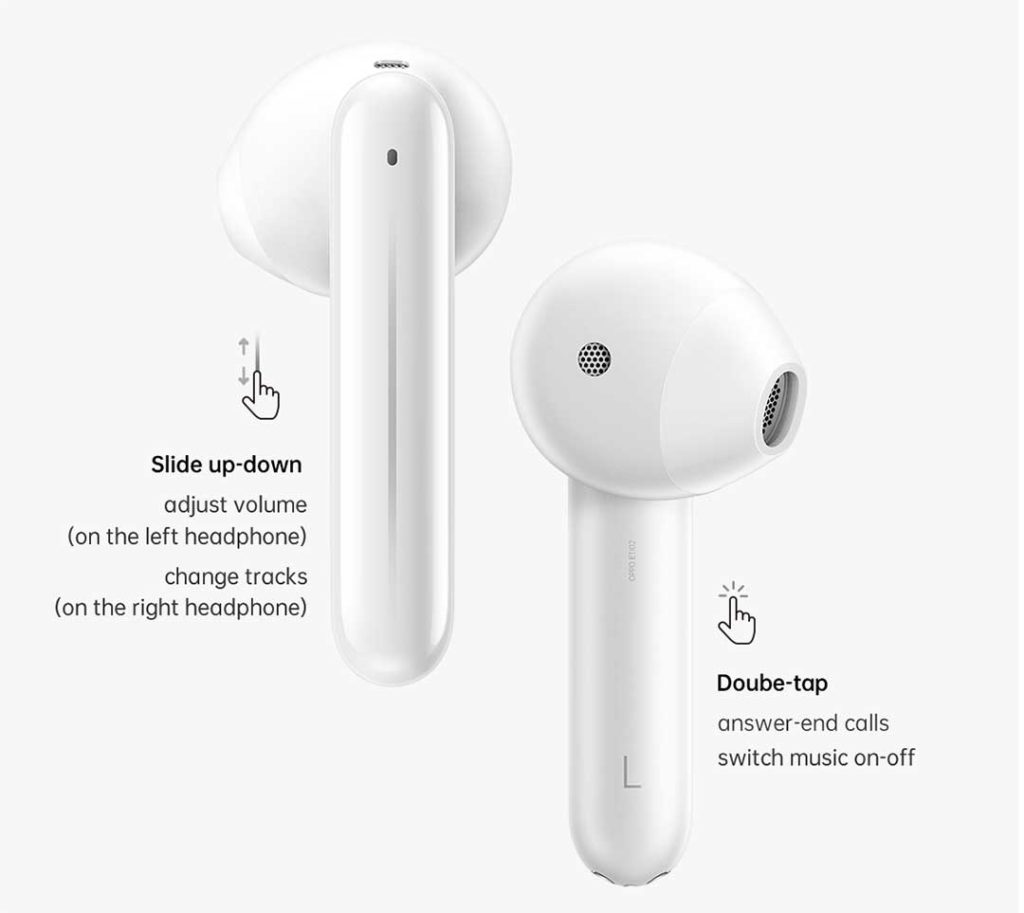 Intuitive Touch Controls
Simply double tap on either side of your OPPO Enco Free headphones to switch your audio on and off. Volume adjustment and track switching can be done with a simple upward or downward slide motion.
Snug Fit Ear Tips
OPPO has thoroughly researched and tested to bring you the optimal headphone fit. As such, the Enco Free comes equipped with two liquid silicone rubber ear tips for separate purposes.
In-ear tips provide a maximally secure fit, while semi-in-ear tips leave space for breathability. There's an ideal fit available for every situation, so you can continually enjoy your true wireless audio.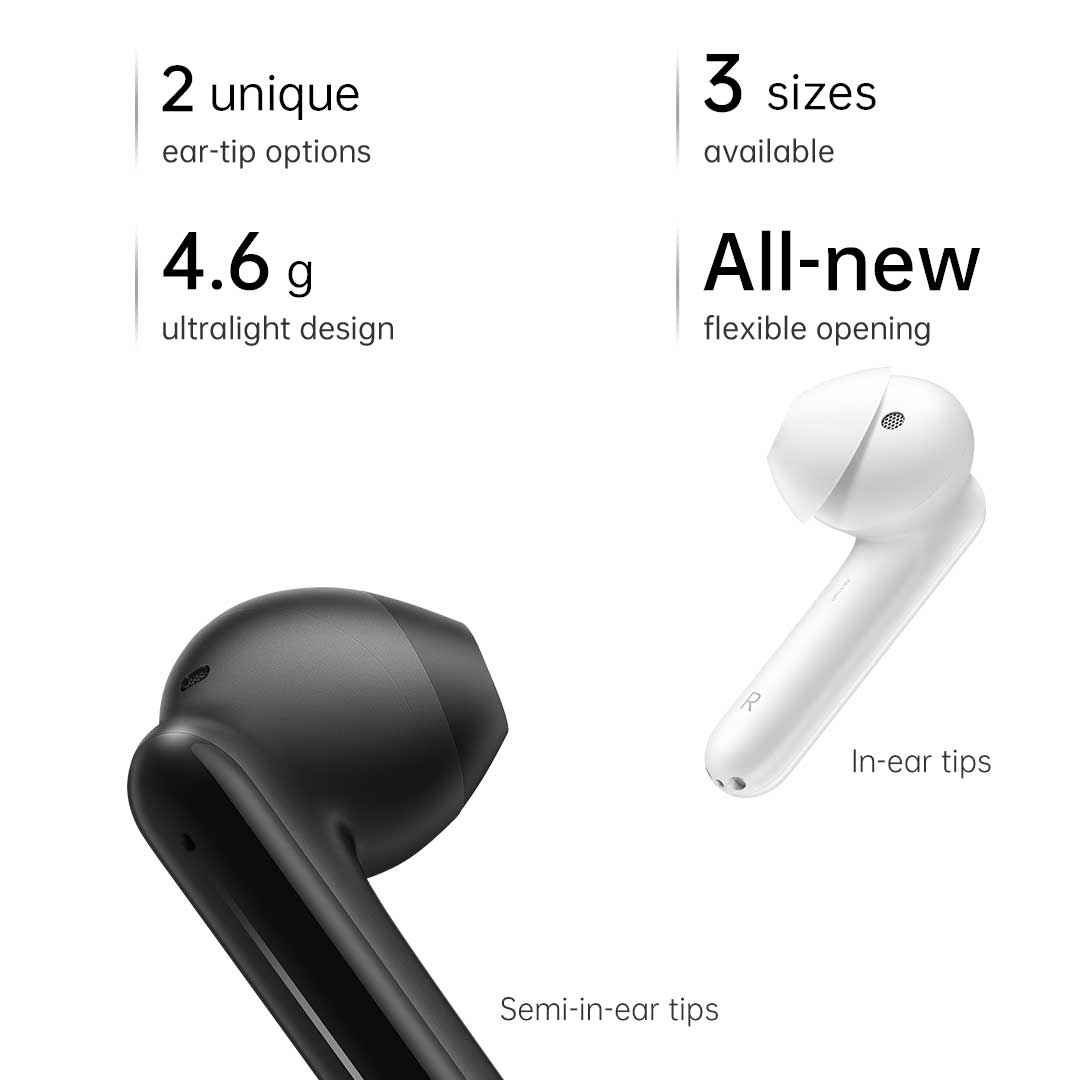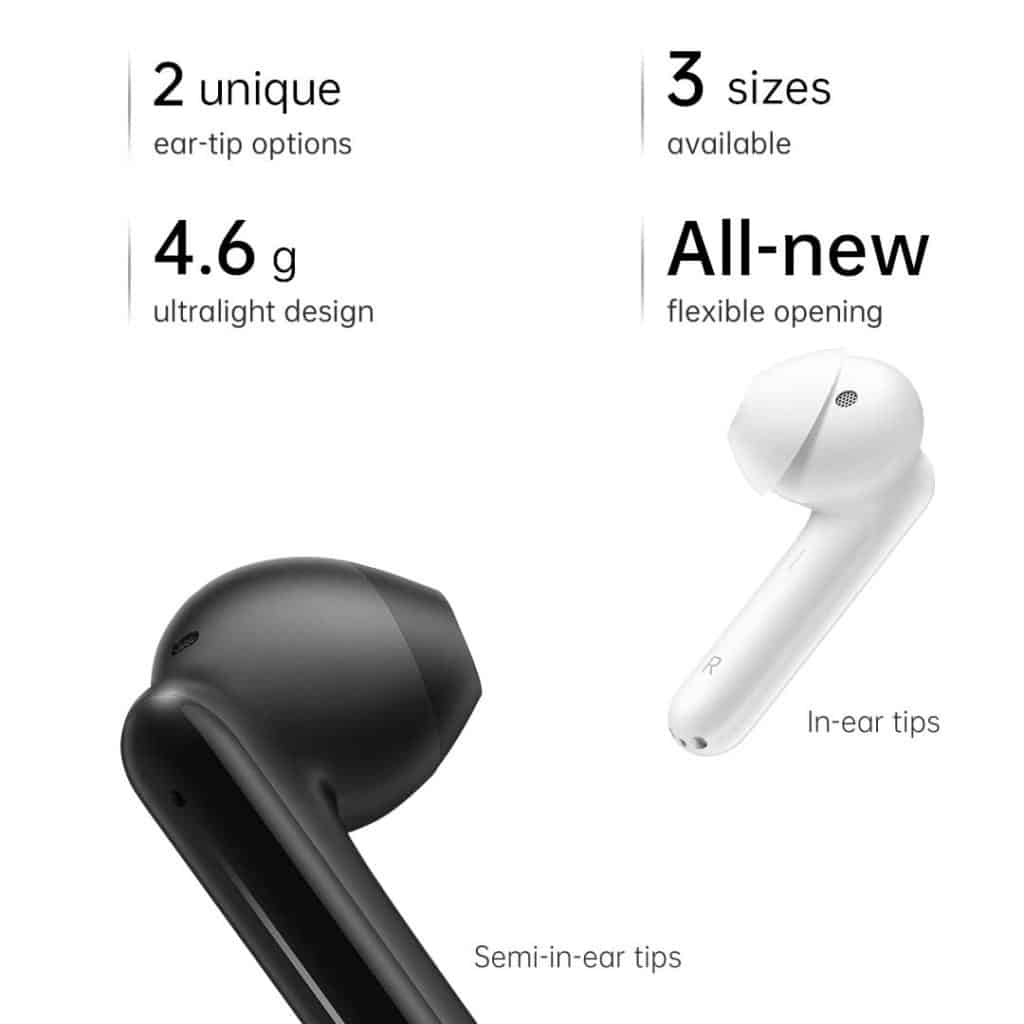 Incredible Cutting-Edge Sound
OPPO Enco Free TWS headphones are designed to deliver the most contemporary, top-quality sound available. Enco Free is powered by six patented technologies that enhance the detail, bass, and range of your audio to create the ultra-dynamic listening experience you've been looking for.
Oppo hopes this look at TWS headphones has been informative, as they are moving into an era of rapidly developing audio trends! To stay updated, make sure to check out our articles regularly for the latest tech news.