Anti-lost mobile phone, key finder, BT theft device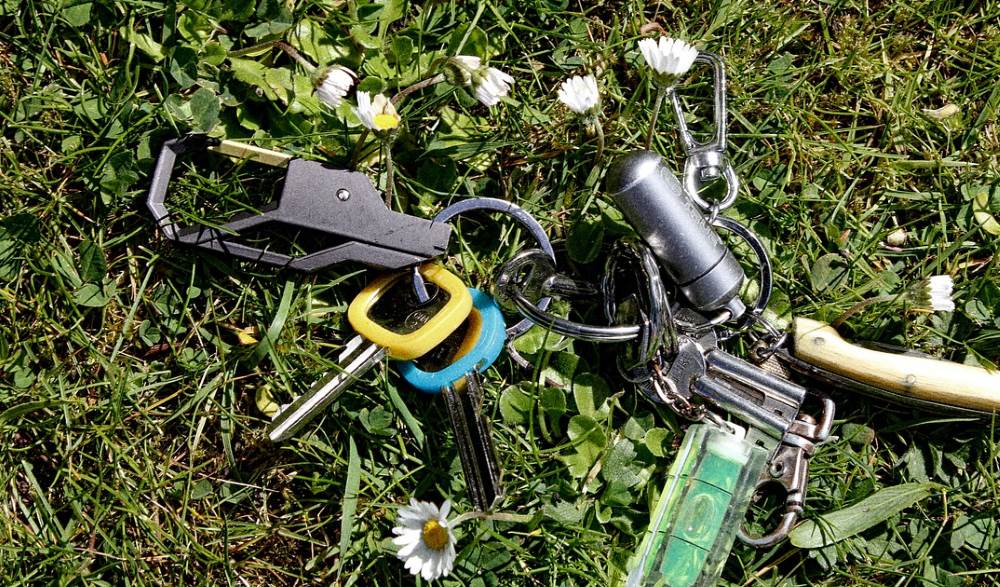 As technology advances, we are met by many incredibly important gadgets that can help us change our lives by keeping the things that we need the most by our side at all times. Today we are talking about key finders, theft devices, or anti-lost mobile phone devices – whatever you call them is okay. We want to let you know how important it is to invest in these small and cheap gadgets that can help us keep our phones, our keys, and our wallets secure.
You don't necessarily need to protect a piece of technology, you can put this device on any piece of luggage, any particular thing you would like to keep an eye on. Who doesn't need an anti-lost alarm feature that assists you in finding your items with a Bluetooth tracking device supporting camera & photo?
Whether you decide to use this gadget as a cell phone finder or a key finder doesn't matter – the technology is the same, and it is Bluetooth. You connect the gadget to your smartphone, and you can see where your things are at all times!
We will be talking about two products from the same manufacturer, and both of these products are buyers' favorites. We're, of course, talking about the 2020 Tile Pro, as well as the 2020 Tile Sticker. These gadgets are a fantastic choice for those who like to go on trips, spend their time in nature, and even those who are just prone to losing things in their daily lives. If you are switching cars a lot, and if you tend to go in and out of shops and houses, this is the best security system you can get for this money. Read our Review on those (2020 Tile Pro and 2020 Tile Sticker).
The Tile Pro (2020) High-Performance Bluetooth Tracker
First, we decided to discuss the 2020 Tile Pro, a Bluetooth tracker that works in a 400 feet range and is also water-resistant. This is an excellent combination of specifications that most people will feel very confident about.
Tile Pro 2020 Review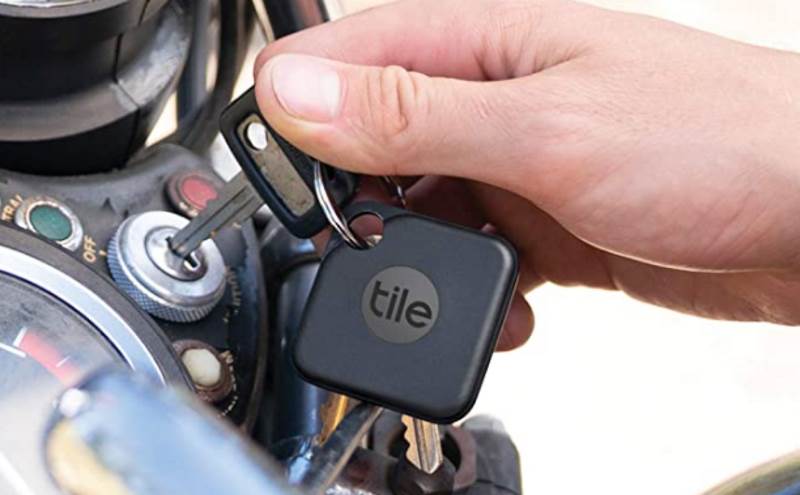 This is one of the most powerful Bluetooth trackers out there, and it's created for those who require a high performance, durable gadget that will not let them down. You combine the gadget with your smartphone, and the tile will ring if you misplace your stuff anywhere within the 400 feet range.
Double press the tile button if you want to make your phone ring, and don't worry whether it is in silent mode because this gadget's settings overrun this. The tile app used with the gadget itself will remember where you have left something behind, and you can check a map to see which stop you made was the place where you lost your precious possessions.
In case you lose your tile, the entire tile community will be able to help you find it. The app will send location updates to your app from other people's phones, which will help you find out where your tile Pro is. If you're worried that the battery will run out quickly, don't, because this device has a one-year battery that you can easily replace on your own.
It would help if you replaced the battery every eleven months, for the ultimate experience, so you don't lose your things right when your battery runs out. You can even share the info from your tile app with your friends and your family, which will increase the chance of finding things when you lose them.
This little gadget can be used both with Alexa and Google, making it easy to ask your favorite voice assistant to find your keys or your phone. Don't worry about not being stylish because you can get both the black and the white version. This machine's ringing noise is very loud, and there is no way that you will miss out on where your possessions are left.
However, keep in mind that you will have to be continually updating both the tile app and your device's software if you want to get the correct information at all times. If you don't do that, there is a possibility that the app will shut down and that you will not have any use of the machine whatsoever. All in all, if you're protecting a costly device, this is one of the best ways to find a durable, stylish, affordable helper for yourself.
Check price on Amazon
The Tile Sticker (2020) Adhesive Bluetooth Tracker
Moving on, we have a similar yet quite different device that you can also use to locate many things within your own home. This little Bluetooth device can be both a key finder and a cell phone finder and a headphones locator, remote locator, and many more things. You are essentially the one who decides what this gadget is useful for.
Tile Sticker 2020 review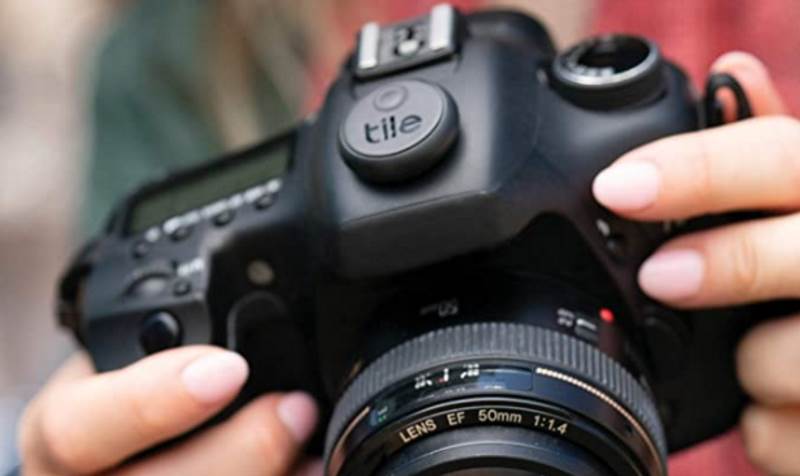 This is the tile sticker, and you get two in a pack, which means that these adhesive trackers will be in several places in your home. You can stick it to anything you want, and the three-year battery life is not going to disappoint you at all. This gadget works within a range of 150 feet, which is significantly less than the previous model, but there are many advantages in the size and the price.
Again, you use your smartphone to make the tile ring whenever you misplace something within the range. You double-press the tile button when you want to find your phone, even when you have turned the sound off. You can also see it on a map, and you can use the community to find your tile when you lose it. This is pretty much the same as the previous model.
This sticker is both waterproof, extremely lightweight, and very, very sticky. The adhesive will stick to anything, and it's not coming off unless you are forcing it. The share option is also available, as well as the compatibility with Alexa and Google, your favorite voice assistants.
A negative side to the sticker would be that you can get it only in black color and that it has a significantly smaller range than the pro version. Do keep in mind that the app on your phone will drain a lot of battery, depending on your settings.
Many people have found the sticker useful for pet tags, camera equipment, laptops, phones, bags, and more. The number one advantage is the fact that they are extremely small, and you can use them whenever and wherever you want to—all in all, a much more budget-friendly and practical option, with a significantly smaller range.
Check price on Amazon
Final Thoughts
We want to conclude this discussion by agreeing that the freedom and the safety we feel when our things are tagged doesn't have a price limit. You can finally move around and be careless, as there is no fear that you will lose anything.
Whether you choose the tag or the sticker doesn't matter, because as soon as something is out of your reach, the alarm goes on. Stop letting your anxiety lead your life, tell you where you can and cannot go, and buy one of these two options, depending on your preferences and budget. You will not regret it. Happy buying!