Best Key finder for elderly on the US market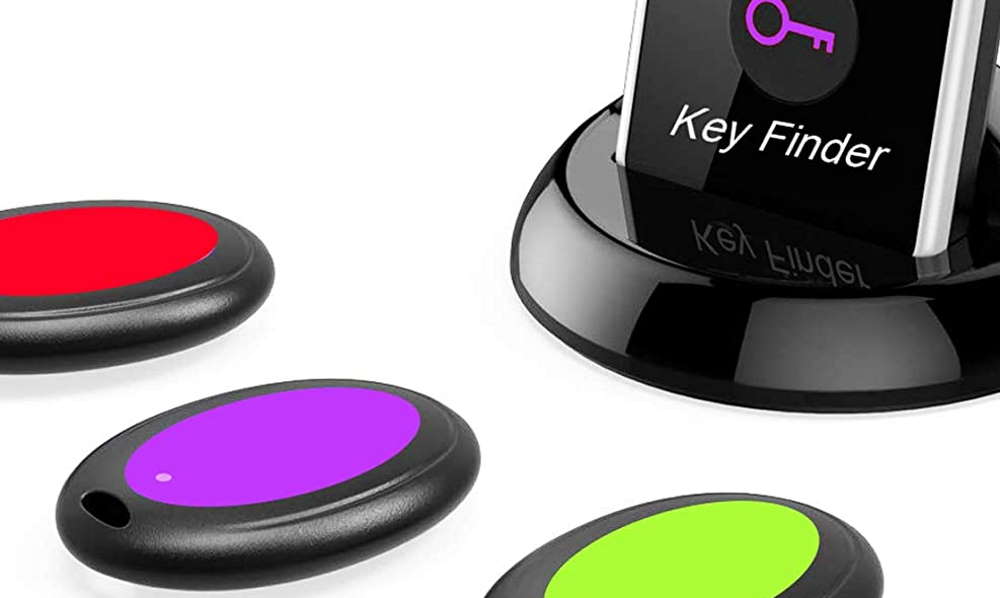 If you are searching for a keyfinder for elderly and struggling with that, take a look at this review of the best keyfinders 2020. To choose a keyfinder for elders (your parents or grandparents) choose wisely knowing their skills on using this gadget.
Anti-lost device (Key-finder) is a must-have gadget for those people who are often losing stuff. To keep your parents safe and to not to worry, try to find them appropriate keyfinder for elderly.
Most Key-finder devices work paired with a bluetooth device (Smartphone) and there is a need for actually owning a smartphone (Android or iOS). It is OK for those who know how to use smartphones, and smartphone owners. What to do in case your parents don't want to use a smartphone? Then you need to find a key finder who works alone, without other smart devices.
Keyfinder you want is actually called Wireless Key RF Locator. We are going to write a short review on a few models.
Best Keyfinders Suitable for The Elderly
If your elders regularly lose their keys, you may want to invest in a key finder for elderly people. Buying a device like this doesn't actually call for owning a smartphone device. Owner can simply attach the device to the keychain and push a button on a separate unit if keys are lost. Sound beep plus light flash then will activate on the keychain, and keys are easily located.
Toysdone Key Finder Review
This device works without a smart device, with 2 separate units (remote and receiver). Toysdone Key Finder is Wireless Key RF Locator and it comes with 1 RF transmitter and 4 receivers.
Toysdone Key-finder options: Using RF transmitter you can easily locate 4 receivers. Locating any of them actually means you can locate items like keys, wallet, purse, or whatever you need to find. There is no need to install any APP, and that is why this Key finder suits for elders. They just need to press a button on the RF transmitter, and the corresponding receiver starts to beep loudly and flashing.
Elders can easily find lost items just by pressing on the related color-coded buttons. Key finder is using radio frequency strong enough to penetrate through walls, floors and other barriers to help find (locate) items up to 30 meters away.
Beeping sound and mini flashlights easily can lead your parents or grandparents to track their lost item. The remote control has its own led light with ON/OFF switch, which is quite handy when you need to find something in the dark.
This is for sure an item for seniors and forgetful people. Anti-lost remotes come with large press buttons, and they are suitable for elderly and people with poor sight.
Transmitter uses 2x AAA1.5V batteries (NOT INCLUDED), and 4x CR2032 batteries for receiver (INCLUDED).
VODESON Wireless Key Finder RF Review
VODESON Wireless Key Finder locator comes with 2 receivers in the package. There is no APP required to work and it is a suitable Key locator for elders.
Device is user friendly and practical, easy to use and convenient. This key finder is for sure a great aid device for senior citizens and all busy working people. There is no need to install any application or use a smartphone. When needed, just one button press will make the receiver beep loudly and flash. Locating lost items is easy and fast. Don't waste your time looking all over for your missing personal items.
Transmitter features 2 big buttons, and it is easy to use. You can use this device (Transmitter + receiver) anywhere and anytime. It helps you and your beloved ones to locate misplaced keys, lost wallets or other precious belongings in a short time.
Package includes 2 receivers provided with key rings. Receivers can be attached on your wallet, purse, or any other piece you're worried about.
Pressing the Find button on your remote will start the receiver to make loud beep noise at 75-80 Db. Finding is effective through the walls and floors up to a distance up to 100 ft.
How does Keyfinder RF actually work?
Radio frequency (RF) key finders use simpler technology to help you to locate your lost items. In the package you'll get a RF key finder that comes with an associated transmitter. The transmitter, just like a remote control, has buttons on it that you press to activate the key finder receiver device. Good thing is that RF key finders are not dependent on apps, smartphone based technology or internet connectivity to operate.
Conclusion
Keyfinder devices for elders are designed to work alone, without need for a smartphone or any other smart device. That is why they are so handy and easy to use. Senior citizens can operate Key Finder without any fear of breaking something.
Anyone with hearing issues, or sight issues needs one of these. High-pitched beeps, together with flashing lights, will help elders to locate their items.
They just need to push the button on the remote, and the receiver starts to emit a piercing beep. Both models have beeping sound + flashing light, and they operate quite well.
Users just need to press a button on the remote and listen for sounds or watch for flashing lights. Each piece works with batteries, no-rechargeable. Still batteries have a long life and that shouldn't be a problem. There is no need to pair devices with remote. In the package you'll get paired devices and ready to use. These are good Key Finder devices available on the USA market.
Consider this when buying a key finder for elderly
Type of transmitter should be RF or radio wave. These transmitters work the best for elderly. They are easy to set up and they work without an app or other Bluetooth device. Radio frequencies can easily penetrate through barriers like the walls and floors. This way key finder devices can operate through every room in your home.
Working range is important and you should buy a key finder device with a 100 feet range minimum.
Number of receivers determines the number of items you can track at once. Make sure to have 2 receivers minimum, and 4 or 6 is a great option. Each receiver can be attached to a keychain, purse, luggage or some other important item you need to keep an eye on.
Sound level and lights are important, especially for elderly people. The greater sound means they can easily hear the sound to navigate to lost items. If there is no sound to hear, flashing light can be a reserve navigating option. Sound and flashing lights help elderly people to find their lost items easily and fast.
Battery life is one thing we all want to know about. These devices mostly operate with non rechargeable batteries, small button cell batteries (CR2025, CR2032). Battery life depends on how often we use transmitters and receivers. With a normal usage, the manufacturer declares battery life in between 6-12 months.