China Mobile and Huawei Deliver World's Highest 5G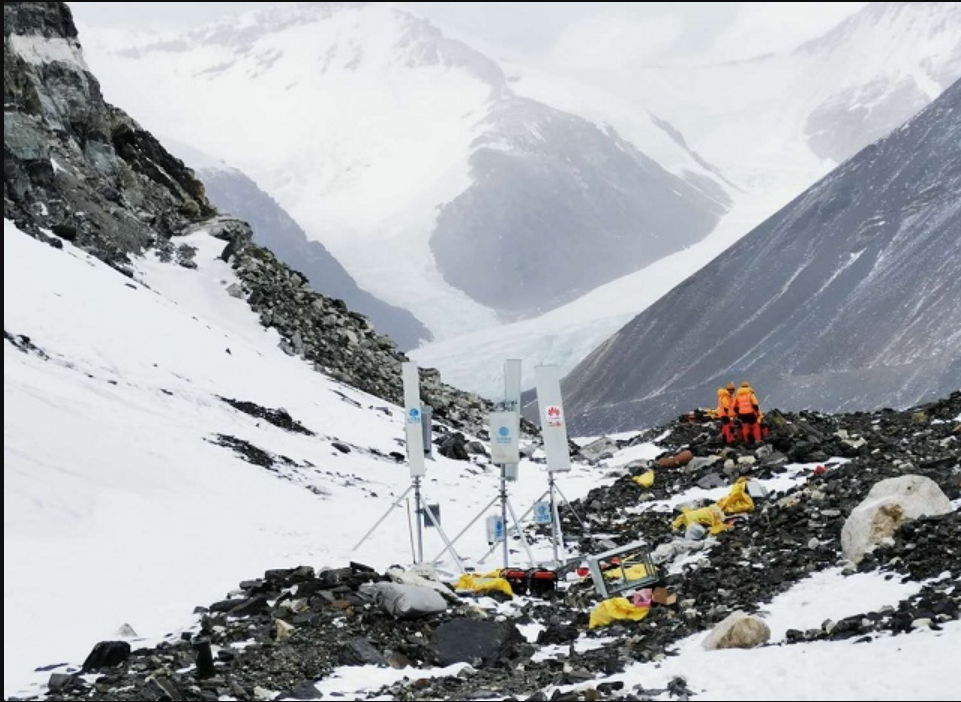 China Mobile and Huawei have jointly taken 5G connectivity to a new height by bringing the network to the summit of Mount Everest upon the completion of the world's highest 5G base station on the altitude of 6500 meters. Together with the launch of the Gigabit optical fibre network at the altitude of 6,500 meters, Huawei enables China Mobile to run its dual Gigabit network on Mount Everest.
On the occasion of the 60th anniversary of the first successful arrival at Mount Everest from the northern slope, and the 45th anniversary of China's first official accurate measurement and announcement of Mount Everest, the 5G network on Mount Everest will provide communication services for this 2020 Mount Everest re-measurement is of great significance.
Huawei has offered its end-to-end solutions in the construction of China Mobile's Everest dual Gigabit network, where base stations were built in Mount Everest Base Camp at the altitude of 5,300 meters, the Transition Camp at 5,800 meters, and the Forward Camp at 6,500 meters. Huawei's 5G AAU and SPN technologies are applied at these base stations, where network maintenance and optimization are done by a dozen of network specialists who station 24/7 in regions at altitude of 5,300 meters and above to ensure smooth network operations.
Huawei's 5G AAU is highly integrated in a compact size, making it easy for deployment and installation. It fits particularly well for infrastructure in extreme environment such as Mount Everest. In this project, a network in the "stand alone plus non-stand alone" (SA+NSA) mode connects five 5G base stations. Meanwhile, the 5G fast and huge-capacity connectivity is achieved by Huawei's Massive MIMO technology supporting lightning speed and large bandwidth.
Huawei's Massive MIMO is highly reliable with excellent coverage. With its highly flexible three-dimensional narrow beams, the technology works particularly well vertically in Mount Everest. At the altitude of 5,300 meters, the 5G download speed exceeded 1.66 Gbps, where the upload speed tops 215 Mbps.
Meanwhile, quality and undisrupted networks are guaranteed by Huawei's Intelligent OptiX Network solutions, with data-thirsty transfer of high-res videos, VR live broadcast and the likes, supported by enterprise gateways with 1Gbps upstream/downstream connections. The Everest base camp at 5,300 meters is fully covered at a logged speed of 1.43Gbps, thanks to the Gigabit ONT. Huawei's 10G PON OLT and 200G ultra-high-speed transmission platform can intelligently manage data throughput, making it possible families and businesses to enjoy super-fast internet access at such high regions.
With its HoloSens intelligent video surveillance system, Huawei ensures streaming quality with the capabilities of optimisation and fault locating with just one click, keeping the networks always on even at the altitude of 6,500 meters at the summit of Everest.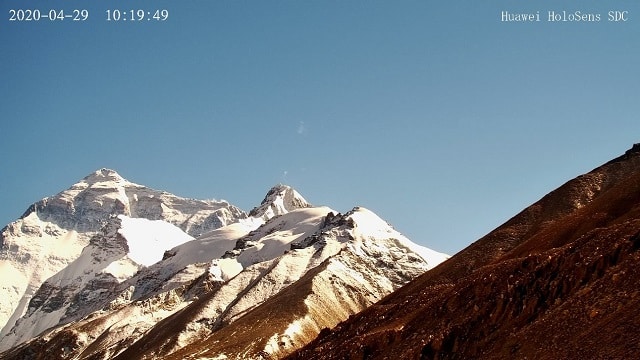 Huawei strongly believes that technology means to make the world better. The beauty of Mount Everest can be displayed via 5G high-definition video and VR experience, which also provides further insights for mountaineers, scientists and other specialists into the nature. The ground-breaking establishment on Mount Everest once again proves that 5G technology connect Mankind and the Earth harmoniously.
TURNING MOMENT FOR TV INDUSTRY: XIAOMI UNVEILS MI TV LUX TRANSPARENT EDITION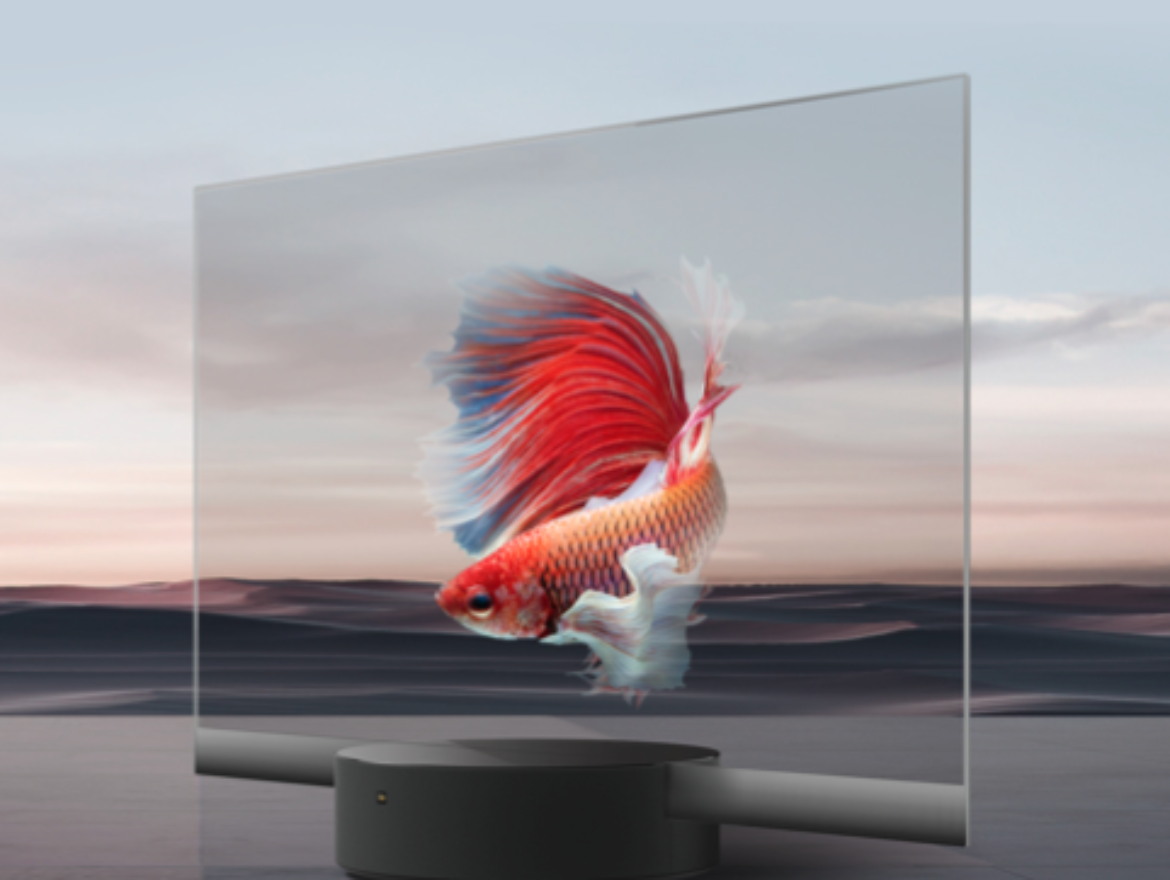 Apart from the unprecedented Mi 10 Ultra and Redmi K30 Ultra, Xiaomi's third big drop during its 10 year anniversary launch event was the Mi TV LUX Transparent Edition.
Mi TV LUX Transparent Edition is the world's first mass-produced transparent TV. With an edge-to-edge transparent self-luminous display transmitting images that seem to be suspended in the air, this TV ushers in a new way to consume visual content previously only seen in science fiction films. Mi TV LUX Transparent Edition is priced at RMB 49,999, and official sales start at 10:00 on the morning of August 16.
World's first mass-produced transparent TV
Mi TV LUX Transparent Edition offers a perfect combination of cutting-edge display technology and exquisite industrial design. For Xiaomi, it is also a major exploration of future TV forms. When Mi TV LUX Transparent Edition is turned off, it looks like a mere glass display. The pictures it displays seem to be floating in the air, merging the virtual and the real to bring an unprecedented visual experience.
Unlike traditional TVs that come with a back panel, Mi TV LUX Transparent Edition creatively embeds all the processing units in its base stand, preserving the compact shape of the screen and in the meantime brings about countless technical challenges.
Having overcome all those difficulties, Xiaomi has become the world's first mass producer of transparent OLED TVs, as well as China's number one OLED Basic Module (OBM) manufacturer. That means Xiaomi is currently the only TV brand in China capable of individually handling the mass production process of a product as complex as Mi TV LUX Transparent Edition.
Pictures floating in the air with a stunning display
Apart from its futuristic design, Mi TV LUX Transparent Edition is also equipped with flagship-level hardware that achieves groundbreaking upgrades in both sound and picture quality.
Its 55″ transparent OLED panel features a 150000:1 static contrast ratio and an infinite dynamic contrast ratio, offering extra rich blacks and unmatched brightness. Leveraging its DCI-P3 93% color spectrum support, Mi TV LUX Transparent Edition is capable of restoring the awe-inspiring colors that bring images to life. Its 10-bit panel displays 1.07 billion color combinations, an extra-wide color spectrum far beyond what the human eye can perceive.
On top of that, the TV comes with a 120Hz refresh rate and 120Hz MEMC technology, providing consumers with smoother and clearer motion representation. The 1ms fast response rate also makes gaming truly lifelike with smooth controls and low latency.
Similar to its predecessor, Mi TV LUX Transparent Edition is also equipped with an AI Master Smart Engine, along with the MediaTek 9650 custom-made TV chip, with over 20 optimization algorithms and dedicated optimization for 5 major use scenarios, the device intelligently refines graphic resolution to create vibrant pictures.
Mi TV LUX Transparent Edition also supports AI Master for Audio allowing the device to intelligently detect the type of content playing and choose a fitting audio mode from a list spanning movies, music, newsfeed, sports, and others. The device takes audio performance a notch higher with Dolby Atmos®️ support.
Not a TV, but an art piece, Mi TV LUX Transparent Edition adopts an aesthetic design that combines a 5.7mm ultra-thin body rectangular screen and a round base, creating an ultra-immersive viewing experience. The base stand is covered with a millimeter-grade finish that resembles compact discs blending perfectly into any surroundings. The TV is perfect not only for homes, but also for galleries, museums, shopping malls, and theaters.
Mi TV LUX Transparent Edition runs on custom-made MIUI for TV. The user interface – including the Home page, Settings, My App – is specifically designed to better demonstrate the visual features and strength of the transparent screen, creating a unique user experience. The system also supports Always-On display and allows users to customize display images and texts.
Mi TVs have been ranked at the top for shipments for six consecutive quarters from Q1 2019 to Q2 2020. In the past seven years, Mi TV business has grown from an industry newcomer to the first Chinese TV brand with annual shipments exceeding 10 million units.
With its minimalist design and flagship configurations, Mi TV LUX Transparent Edition is a work-of-art that represents Xiaomi's relentless pursuit of technological excellence.
Samsung Galaxy Smartphones Receive Accessibility Seal from the ONCE Foundation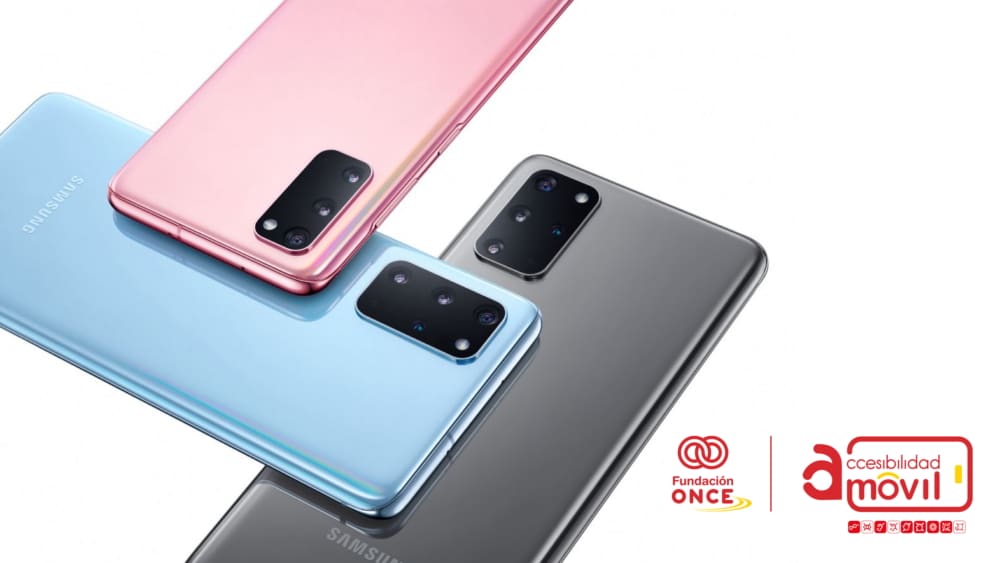 Honoring its commitment to making technology more accessible for people with disabilities, Samsung Electronics Iberia, S.A.U. has announced that its Samsung Galaxy S20 and Galaxy Note10 devices have received an accessibility certification from Spain-based NGO Fundación ONCE (the ONCE Foundation). The Amovil seal is part of a project developed by the ONCE Foundation in collaboration with universal accessibility consultancy ILUNION Tecnología y Accesibilidad, whose objective is to provide information about the accessibility features of commercial smartphones.
A Leader in Accessibility
Samsung is the first manufacturer to receive the ONCE Foundation's seal of accessibility, which affirms that Samsung devices meet universal accessibility standards. This achievement is the result of close collaboration between Samsung and the ONCE Foundation, with the organizations aiming to use technology as a tool to support the autonomy of people living with disabilities and improve their quality of life.
"We are very proud to be the first to receive the ONCE Foundation seal of accessibility, which is another sign of our efforts to make all our products accessible to as many people as possible," said Alfonso Fernández, head of Marketing, Corporate Communication and Institutional Relations at Samsung Electronics Iberia. Meanwhile, Jesús Hernández, head of Universal Accessibility and Innovation at the ONCE Foundation, stressed that, "This certification has been established to meet the demands of the many institutions that want to know if the technology they purchase is responsible or not. Samsung is well-aware of how important it is to ensure that its devices are accessible to as much of the population as possible."
Striving for Accessibility in the Galaxy S20 and Galaxy Note10
The Galaxy S20 family, consisting of the Galaxy S20, Galaxy S20+ and Galaxy S20 Ultra, has been certified by the ONCE Foundation as providing accessibility features for people with zero and partial vision, zero and partial hearing, moderate and severe manipulation difficulties, difficulty seeing colors and speech difficulties. In addition, all of the Galaxy S20 models include a comprehensive accessibility menu to help users find the features they're looking for quickly and easily. Users are also afforded the option to activate accessibility functions – such as the screen reader – when they first turn their devices on. The entire Galaxy S20 range also includes 5G connectivity, which allows users to download content faster, without delays or interruptions, even while conducting video calls or viewing live content.
In addition, the Samsung Galaxy Note10 incorporates accessibility features for people with zero and partial vision, zero and partial hearing, moderate or severe manipulation difficulties, color blindness, and speech difficulties. It also includes an S Pen that allows users to take notes and create precise sketches, facilitating the completion of a wide range of tasks.
Samsung's Broader Commitment to Accessibility
Samsung Electronics Iberia, S.A.U.'s commitment to accessibility is part of its corporate "Tecnología con Propósito" program, which seeks to positively impact the greatest number of people possible by harnessing technology to break down barriers. In Spain, these efforts extend to such important areas as education and culture, welfare, entrepreneurship and employability. In order to best serve these efforts, Samsung is constantly seeking partnerships with prominent associations such as the ONCE Foundation, among others, in order to promote inclusion and technological progress.
Source: Samsung Newsroom
Saves the Day: Galaxy S10 Features in the Marine Rescue of a Stranded Australian Couple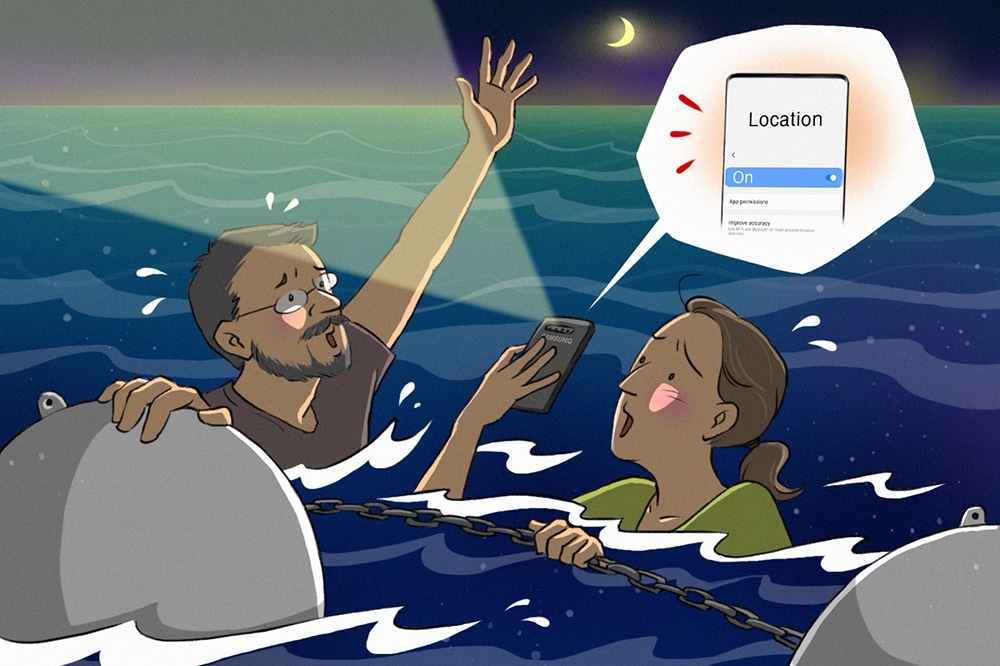 The Galaxy S10 is a smartphone designed for ultimate performance, and a recent incident that took place off the coast of Queensland, Australia – fortunately, one with a happy ending – saw some of its leading functionalities put to use under extraordinary circumstances.
Harnessing the Galaxy S10 to Get to Safety
In June of this year, Australian couple Jessica and Lindsay were enjoying a trip out on their family boat 38km off the coast of Cairns, Queensland, an area most famous for its iconic Great Barrier Reef, when their boat's motor became entangled with the anchor rope and led to them getting swept up by the waves. With the boat then overturning, the stranded couple were tipped into the water with no time to retrieve their lifejackets or their Emergency Position Indicating Radio Beacon (EPIRB), a device used to alert rescue services in emergencies.
The couple managed to remain afloat by grabbing hold of the anchor float after the boat overturned – but their ordeal was far from over as they had concerns about what marine wildlife might be nearby given that they had caught a six-foot shark right before capsizing. While floating overturned and in the water, the stern (rear) of the boat was weighed down as the anchor line was wrapped around the motor while it faced the sea swell.
However, Jessica was able to use her Galaxy S10 to contact the emergency services via phone and text after capsizing.
After having spoken with the local Chief of Police, she shared screenshots of their location with the rescue team using the Galaxy S10's GPS and Google Maps functions. This information then helped guide the helicopter and boat emergency teams dispatched to find them.
Able to maintain contact with the authorities as they patrolled the ocean to find them, Jessica was also able to draw the attention of the rescue boat upon its arrival thanks to her Galaxy S10's flashlight – the couple had spent several hours in the water and night had since fallen.
Jessica and Lindsay's experience is a sobering reminder about the importance of water safety and conduct, and furthermore, it is also a unique example of the power and endurance of Galaxy smartphones, even in unusual or difficult situations; Jessica's Galaxy S10 is still functioning as normal.