Difference Between Huawei GT3 and GT3 Pro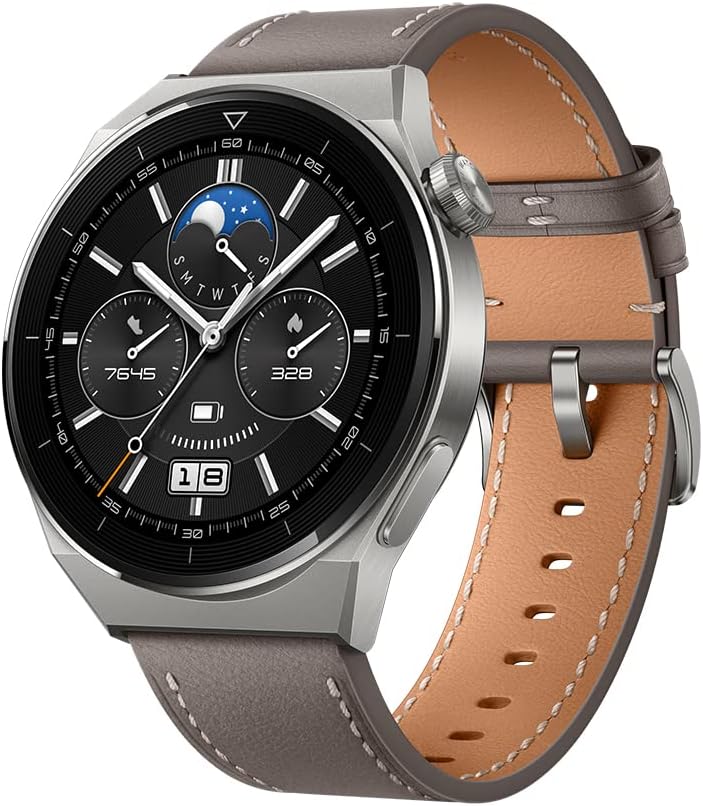 Huawei, one of the world's leading tech companies, is famed for its sophisticated and cutting-edge devices. Its name has become synonymous with quality and innovation, particularly in the realm of smartwatches. Today, we take a deep dive into two models from this tech giant: the Huawei GT3 and the Huawei GT3 Pro. Both models carry the torch of Huawei's excellence, yet they cater to different market segments with unique features and functionalities. This detailed comparison aims to provide a comprehensive overview of these smartwatches, helping prospective buyers make an informed choice.
Overview of Huawei GT3
Design and Aesthetics
At first glance, the Huawei GT3 strikes a harmonious balance between classic timepiece aesthetics and modern smartwatch features. With its round dial and sleek build, it's easy to mistake it for a traditional wristwatch. The body is constructed from durable metal, complemented by a comfortable, high-quality strap that adds a touch of elegance. The GT3 offers a range of watch face options to personalize the look further, catering to diverse tastes.
Hardware and Software Features
The GT3 is more than a pretty face. It comes packed with an array of hardware and software features that enhance everyday life. Under the hood, it boasts a high-performance processor and ample storage to ensure smooth operation. It includes essential sensors like a heart rate monitor, an accelerometer for motion tracking, and a GPS for location services.
In terms of software, the GT3 runs on HarmonyOS, Huawei's proprietary operating system, offering seamless integration with other Huawei devices. It supports numerous fitness and health tracking features, sleep tracking, stress monitoring, and a myriad of other applications aimed at promoting a healthier lifestyle.
Key Specifications
The GT3 flaunts a stunning 1.39-inch AMOLED display with a resolution of 454 x 454 pixels, delivering crisp visuals. It is water-resistant up to 5ATM, supports Bluetooth 5.0, and has a battery life that can last up to two weeks on a single charge, depending on usage.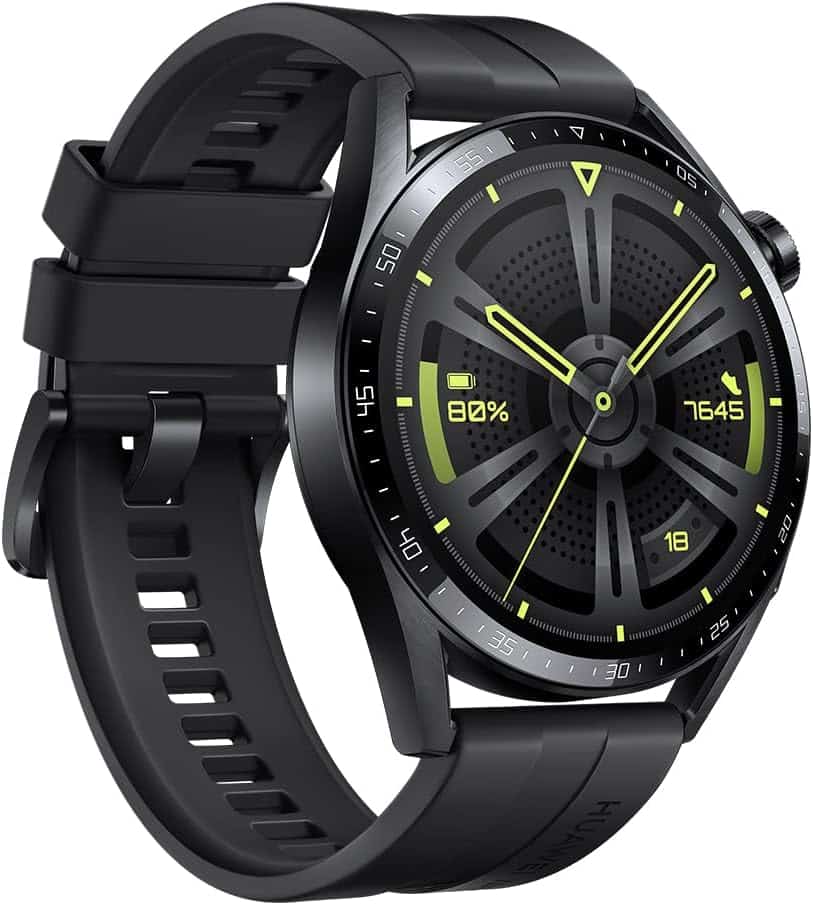 Overview of Huawei GT3 Pro
Design and Aesthetics
The GT3 Pro takes the design game a notch higher. The smartwatch features a premium build with a titanium body and sapphire glass, exuding an aura of sophistication and durability. Like its counterpart, the GT3 Pro retains the round dial but adds more flair with a wider range of customizable watch faces and interchangeable straps.
Hardware and Software Features
On the hardware side, the GT3 Pro shares many similarities with the GT3, with a few notable upgrades. The Pro version includes an SpO2 sensor for blood oxygen level measurement and a skin temperature sensor, making it a more comprehensive health companion. It also supports wireless charging for added convenience.
As for software, the GT3 Pro, too, runs on HarmonyOS and offers an extensive suite of health and fitness features. However, the Pro version has enhanced sports mode, covering a wider array of activities, and offers more in-depth health insights.
Key Specifications
The GT3 Pro sports a 1.43-inch AMOLED display with a resolution of 466 x 466 pixels. It has Bluetooth 5.2, and it is also water-resistant up to 5ATM. Though its battery life may slightly vary, it generally matches the GT3's impressive two-week lifespan.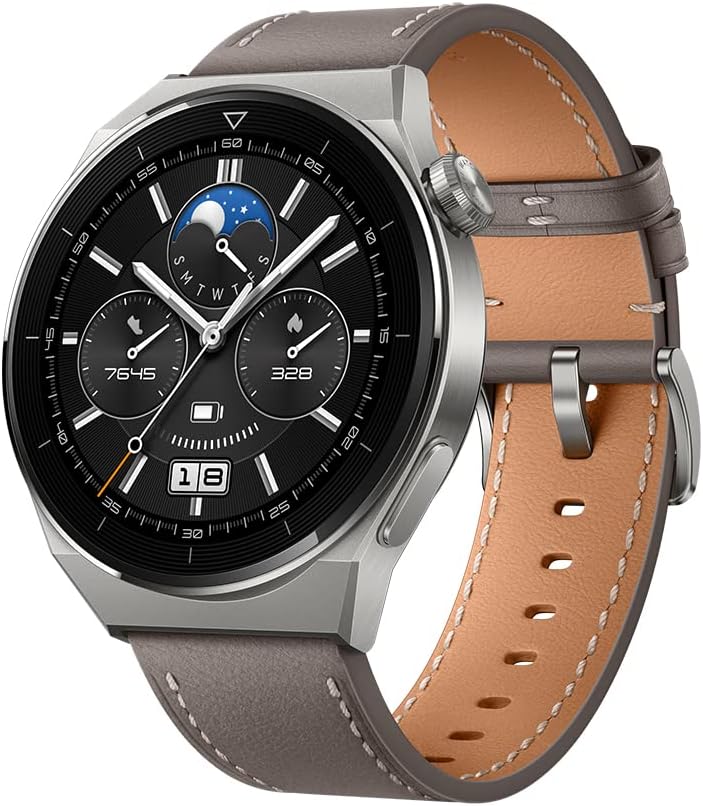 Direct Comparison: Huawei GT3 vs GT3 Pro
When comparing the design elements, both smartwatches reflect Huawei's commitment to a balanced blend of form and function. However, the GT3 Pro's premium materials offer a more upscale, robust feel.
In hardware terms, while both models share the same robust architecture, the GT3 Pro offers more comprehensive health monitoring with its additional sensors. The addition of wireless charging in the Pro model is a significant convenience feature for many users.
On the software front, both models provide a host of features aimed at fitness and wellness. But the GT3 Pro's enhanced sports mode and deeper health insights set it apart, making it an excellent choice for fitness enthusiasts and those in need of more thorough health tracking.
Key Differences Highlighted
The most noticeable differences between the GT3 and GT3 Pro lie in their design, hardware features, and software enhancements.
Design: The GT3 Pro uses more premium materials, including a titanium body and sapphire glass, enhancing its overall appeal and durability.
Hardware: The GT3 Pro includes additional sensors like the SpO2 and skin temperature sensor, offering more comprehensive health monitoring capabilities. It also supports wireless charging, a significant convenience for many users.
Software: While both models run on HarmonyOS and offer extensive health and fitness tracking, the GT3 Pro takes a step further with enhanced sports mode and more in-depth health insights, making it an excellent choice for more serious fitness enthusiasts.
Pros and Cons
The GT3 is a practical and stylish smartwatch with a multitude of features for daily use and fitness tracking. It offers excellent value for money with a long battery life, but it lacks advanced health tracking features found in the Pro version.
On the other hand, the GT3 Pro is a more feature-rich and premium device. It offers a wider range of health tracking capabilities and design enhancements, but these come at a higher price point.
Conclusion
The Huawei GT3 and GT3 Pro smartwatches are both impressive in their respective ways. The GT3 offers excellent value for its price, making it a solid choice for those seeking a stylish, functional smartwatch with a robust set of features. However, if you need more comprehensive health monitoring features, desire a more premium design, and don't mind spending a bit more, the GT3 Pro is undeniably the more appealing option.