DISCOVER MI: HOW AIOT TURNS LISTENING INTO HEARING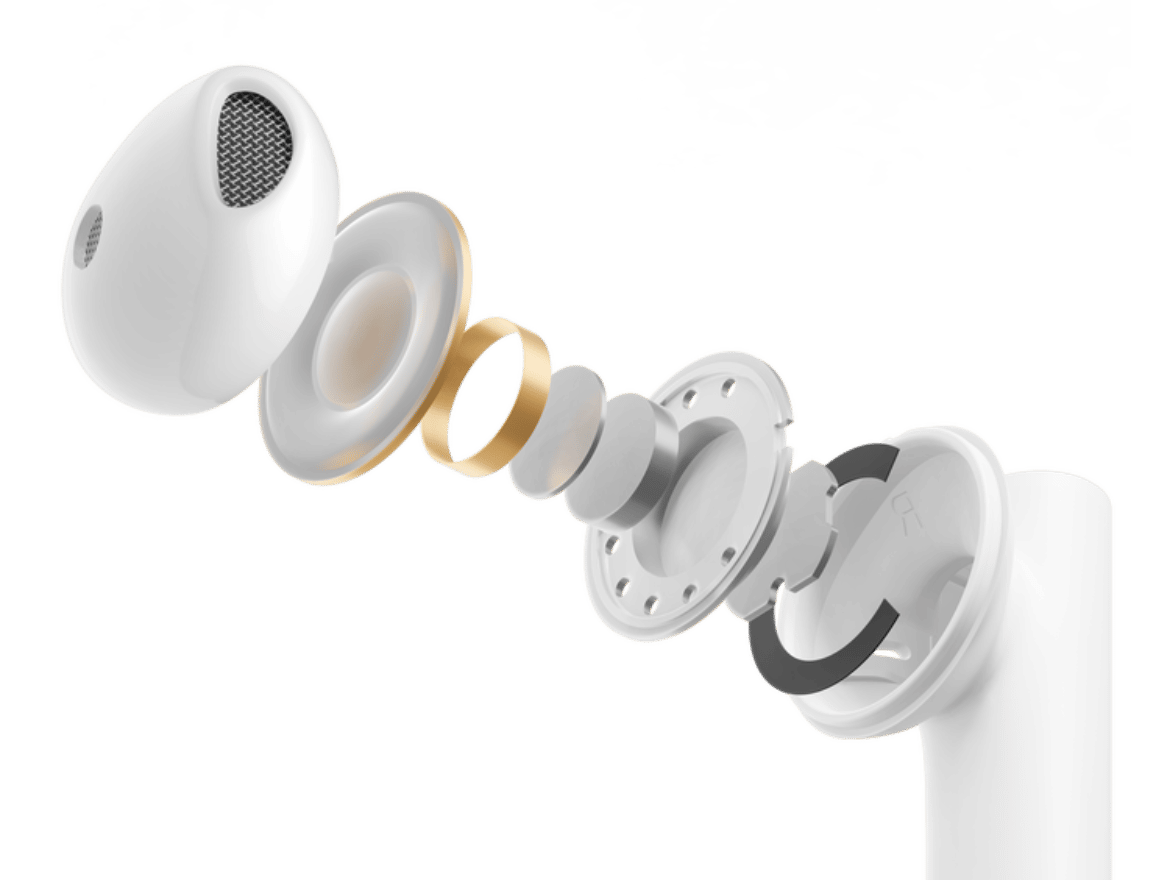 Numerous technological advancements have propelled true wireless (TWS) headsets to steal market share from traditional Bluetooth and wired headphones in recent years. According to Canalys, TWS headsets have overtaken wireless earphones and wireless headphones as the largest category with a stellar 183% year-on-year growth in Q3 2019. To find out more about the latest trends in the field and Xiaomi's vision for the future of TWS earpieces, we sat down with people who were in the vanguard of the company's ecosystem efforts as well as senior decision-makers from 1MORE, the Xiaomi ecosystem company behind Mi Earphones.
User-centered design and continuous progress
Sharing Xiaomi's brand philosophy, companies like 1MORE, are committed to the cause of making advanced technology accessible to everyone, a commitment out of which Xiaomi's very first offering to audiophiles, four-unit wired Mi In-ear Headphones Pro, was born.
"From Mi In-ear Headphones Pro to the recent Mi True Wireless Earphones 2 Basic, we have made our best to improve every aspect of the product from noise cancellation to pro-level sound quality, battery life and more," explained Channing Zhang, General Manager, VP, and Partner at 1MORE Group. "We have made considerable strides in terms of providing users with a low latency audio experience without sacrificing sound quality. Mi True Wireless Earphones 2 Basic incorporate a 14.2mm large driver for more natural sound and support high quality AAC audio decoding."
"We contemplated every design feature, material, surface treatment, and color with Xiaomi and had to restart the process several times. In order to make sure that the earphones are comfortable to wear, we analyzed thousands of ear canal data samples in the laboratory and collected feedback from consumers. To improve call sound quality and allow our products to rival high-end competitors we systematically optimized our chips, design, and noise reduction algorithms," added Kevin Hu, Product Director at 1MORE Group.
"We keep collecting feedback from our Mi Fans across the world and have so far released several TWS earphone products with a high price-performance ratio. Our designs for casual users, sports lovers, and mobile game enthusiasts have received compliments from the Mi Fan community and beyond. We are confident that we can offer even more superior product experience to our users with the new Mi True Wireless Earphones 2 Basic," said Shawn Lin, Global Product Manager at Xiaomi.
Technology for all
"Price and performance are currently among the few reasons preventing users from switching to TWS devices. However, as technology breakthroughs in this segment proliferate, we are confident in our ability to make quality TWS devices accessible to everyone," shared Channing Zhang. "Currently, there are still certain scenarios under which TWS headsets can be inferior to their wired brethren, high FPS gaming that requires low latency audio is one of them. Yet in the near future, we believe, TWS devices will be able to showcase similar performance and will even outpace wired headphones on multiple fronts."
Product innovation and the future of TWS devices
"By incorporating location, movement and health detection sensors, voiceprint recognition and other advanced features, TWS earphones could become the key to any smart home. They will transform into the ultimate personal wearable devices, allowing users to study, exercise, or rest more efficiently," Zhang continued.
The mastermind behind 1MORE expects that as soon as the functionality of TWS devices develops to a mature level, their design will become more personalized. TWS devices will be tailored to different needs be it sports, business, education or leisure.
"We believe that in 2-3 years the computing ability of TWS headsets will equal that of smartphones 10 years ago turning them from a tool merely playing sounds into a powerful information processing unit, even independently from smartphones," predicted Chuangqi Li, Senior Product Director of Ecosystem at Xiaomi.