Gearbest celebrates third birthday with many discounts & win OnePlus 3T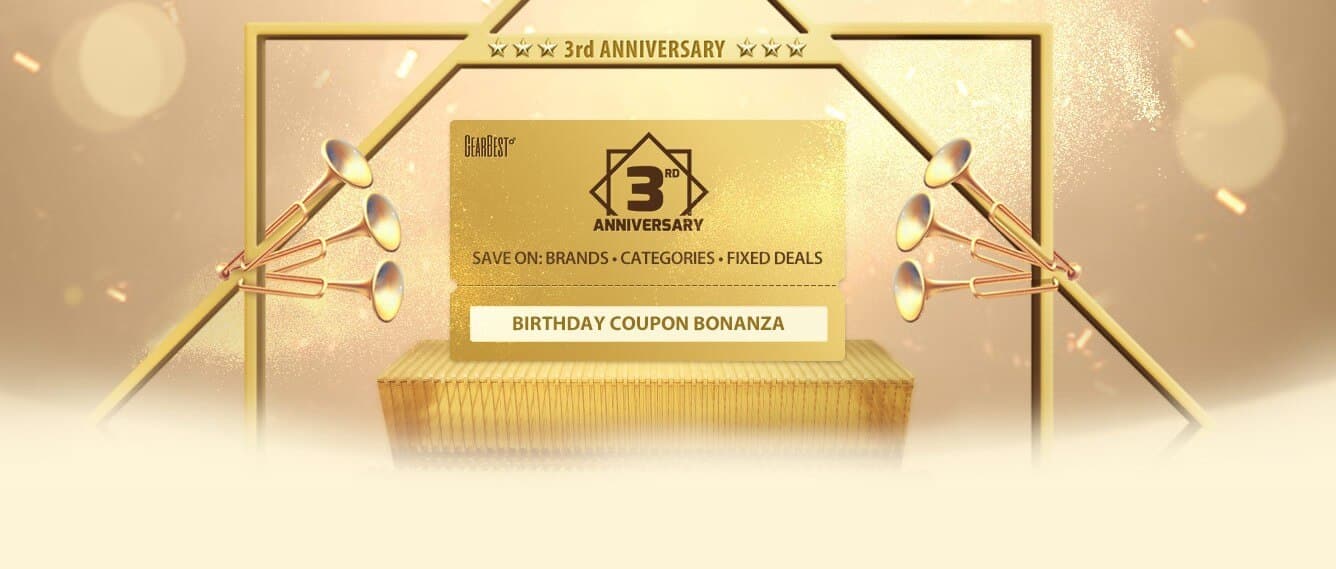 Gearbest is one of the most popular shops when it comes to gadgets, because it is their third birthday they have prepared many different discounts coupons for almost every product!
As time passed so quickly Gearbest is celebrating third birthday. So they have prepared many different promotions, coupon codes for discounts, and many other things. So for beginning they have prepared:
1. Original Xiaomi Mi Band 2 – link
coupon code: 3Ymiband
discount price: $13.33
2. SCISHION V88 Android TV Box – link
coupon code: 3YSCI
discount price: $13.99
As you can see for only $13.99 now you can buy Android tv box using the coupon code. SCISHION V88 has Quad core CPU Rockchip 3229. It comes with KODI, and many other useful features. But what is most interesting it supports 4K H.265.
But this is not all because Gearbest has prepared discounts for many other products, and for full information about this promotion please visit this link. But as you can see below they have coupon codes for UMIDIGI smartphones, Vernee, and of course Xiaomi phones. So we suggest you to visit their website.
Win OnePlus 3T for free
As the title says all customers have a chance to win for free powerful OnePlus 3T smartphone. For rules about this giveaway please read here. If you don't know nothing about OnePlus 3T then we can tell you that it has 5.5 inch FullHD screen. Under the food it has 6GB of RAM with Snapdragon 821. So you can see by this Gearbest giveaway is so cool.