Ins and Outs of Amazon Brand Protection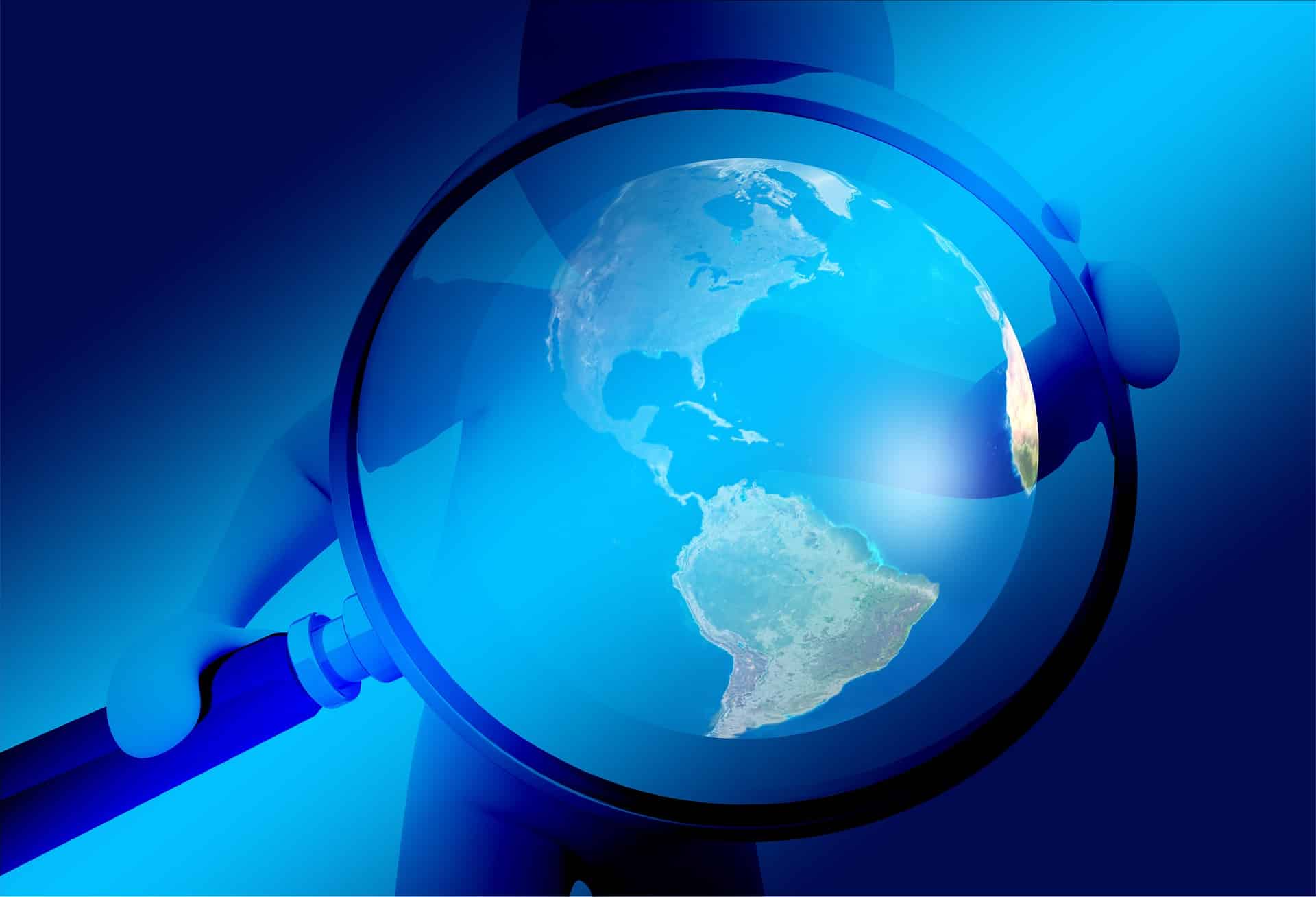 Do you have a brand that you have invested so much time and effort in? Are you worried about how you are going to protect it? If you are reading this article then chances are that you answered yes to both questions. It is difficult to convey to non-entrepreneurs just how difficult it is to maintain a brand, let alone to build it. You start by creating a product that serves a particular niche. You ensure that the quality of the product never dips. And you study the market to find out which promotions are most likely to catch the attention of your customer base. And that is just the initial stage. Afterwards comes the hard part. You have to make sure that your product not only stands out but you have to ward off other people from trying to make money off of your hard work. From here on out, it will be a bloodbath and you only have your instincts and experience to rely on. Or so you thought until the introduction of Amazon Brand Protection services.
Every seasoned entrepreneur knows the value in content and marketing. It is a valuable investment that is integral in differentiating your product from the rest of your competitors. However, in the online market, you will be faced with a new challenge. And that is the intraband competition.
Amazon Brand Protection against Intraband Competition
Basically, intraband competition is a threat to your brand. This threat is unique to the online marketplace. And, of course, it involves the greatest online marketplace of all: Amazon. The online behemoth lets sellers battle amongst themselves on a virtual shelf. As with the shelves in a normal brick and mortar shop, the virtual shelves are basically where products are being placed. But that is where the comparisons end. The products placed on a virtual shelf can encompass products coming from multiple sellers and includes other product information like product reviews along with it. Here, competitors are pitted against each other in the eyes of the online shopper.
Pricing in the online marketplace can get tricky. Customers have to choose a brand from a generic product. And then, they have to choose a specific seller. While you can argue that this is for the best interest of the customer, chaos will ensue if there are illicit vendors in the mix. This problem is amplified because of the customer's power to view all product offerings of a certain generic item. Should the customer choose to do so, he or she may sort all of the items by price and choose the one that comes up on top regardless of which seller it is. This is a normal consumer response and this is what unauthorized sellers and counterfeiters are trying to take advantage of.
Necessity of Amazon Brand Protection
There are a lot of negative impacts to your brand if counterfeits start to erode it. The most obvious of which is the loss of trust to you as a seller from two important parties to your business – your suppliers and your customers. From a supplier standpoint, a seller that has had their products diluted with counterfeits will become a liability. It is assumed that counterfeits will be of lesser quality than that of the original. Because counterfeit sellers normally will not care about the brand as it is not their own, they will not make an effort to protect it by ensuring quality. Suppliers can easily spot diluted brands by simply reading the reviews of your products as a seller. Customers on the other hand, may reject your brand altogether if they buy it from a counterfeit seller. It can take just one poor quality item to make a customer lose trust in your brand.
Brand dilution is what happens when too many counterfeits of your brand are already in the market. This means that customers looking to buy your product will have a significant chance of buying a counterfeit regardless if they were looking for a bargain or not. The negative reviews, despite being on the counterfeit seller's product entry can still affect your own as customers tend to get opinions from multiple sources.
Finally, intraband can harm your profit and sales margins. Of course, businesses will normally lose money while in operation. However, the danger that counterfeits pose goes beyond that. When your brand dilution has advanced too far, your business as a whole may be affected to the point that you have to give up your brand. Far too often do businesses end up reimaging themselves after counterfeits have taken hold of their product's brand.
Getting Started with Amazon Brand Protection
Growing your brand's presence on the Amazon platform is no easy task. You have to get serious about it and market your product like never before. And, more importantly, you want the quality of your product to be as good as possible. What you need to do is to make sure that your customers will get the same quality that they would get if they, instead, bought the product from a big box store or a brick and mortar store.
Think of your profit as a function of your brand reputation. The more reputable your brand is, the more chances of you raking in the lion's share of profits. You want to get ahead of your competitors but you cannot ignore the lurking danger that intrabands pose. In the short term, you can start slow by ensuring that you have the necessary tools to fight the big fight once it arrives. What this means is to have your products trademarked and registered. And if you feel like your product deserves a patent, and that you can afford it, it won't hurt to get that extra protection. If the patent is successful and is good enough, you can start earning royalties from it. And, it will be a big weapon on your side once the intrabands come. If online marketing meant one thing, it is to ensure that your products maintain a satisfactory review grade.
LG NAMED GM INNOVATOR OF THE YEAR
Automotive Leader General Motors Recognizes LG Electronics for Innovative Technologies Including Cadillac's P-OLED Digital Cockpit Solution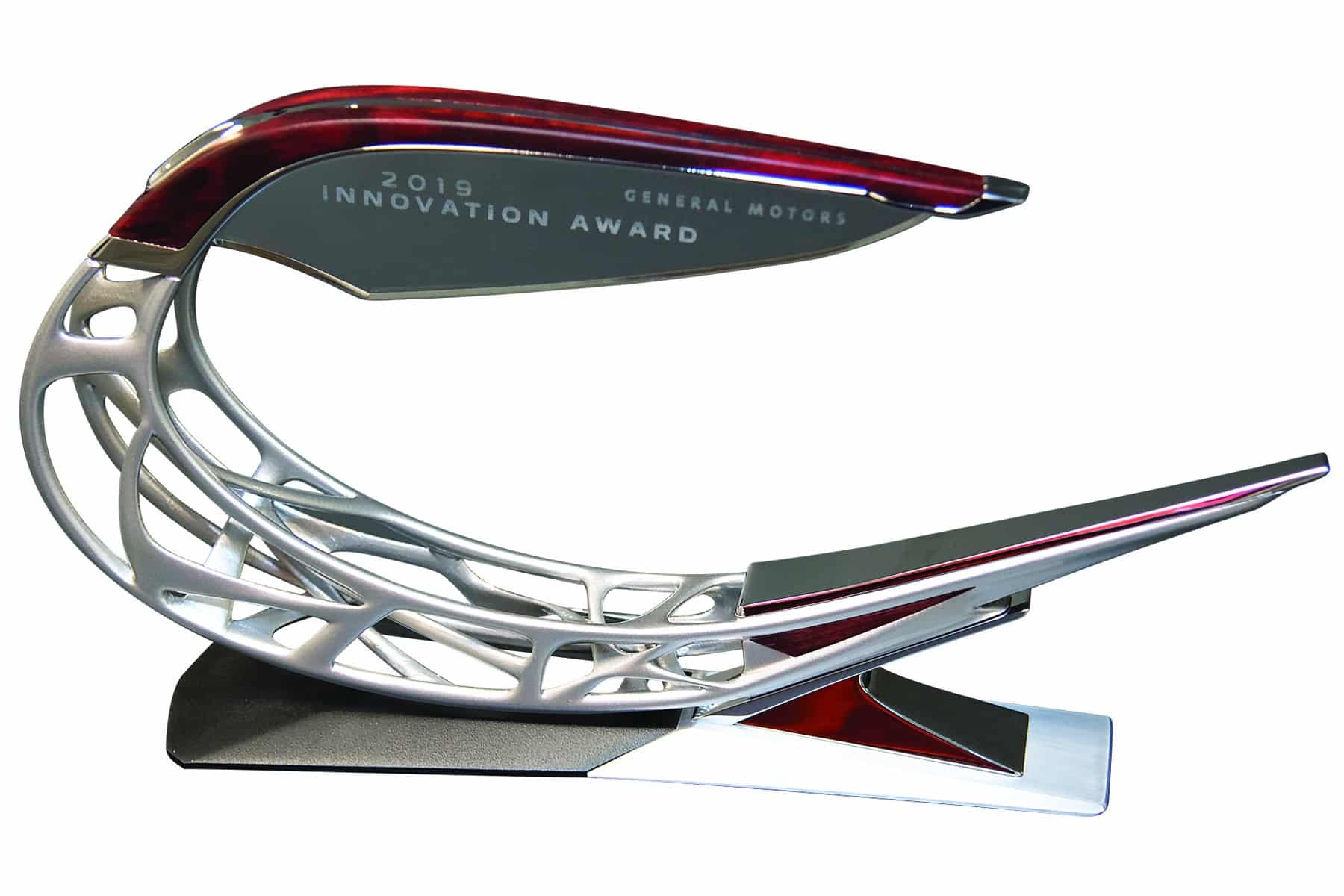 LG Electronics (LG) received the coveted GM Innovation Award announced at General Motors' 28th Annual Supplier of the Year Awards event last week, the automotive leader's first ever virtual ceremony. Among other innovations, the award recognizes LG's development (together with sister company LG Display) of the revolutionary P-OLED cockpit technology in the 2021 Cadillac Escalade.
This year, more than 100 companies from 15 countries were recognized as top GM suppliers with only five suppliers receiving the prestigious Innovation Award. LG Electronics and LG Display were praised for delivering cutting-edge automotive technology and vehicle components that furthered vehicle capabilities and the driving experience. This is the second time LG Electronics has been recognized by GM as a valued partner, having received the Innovation Award in 2016 with LG Chem for supplying innovative automotive technologies and components toward GM's electric vehicle (EV) efforts.
The P-OLED cockpit technology in the 2021 Cadillac Escalade not only acts as an impressive centerpiece inside the iconic SUV, it also represents the first time LG's advanced Digital Cockpit Solution is featured in a commercial vehicle. The 38-inch display is composed of three separate P-OLED display panels, the largest measuring 16.9 inches diagonally. The three curved screens make up the Instrument Panel Cluster for displaying basic vehicle-related information and an Integrated Central Stack that serves as an infotainment display for audio, video and easy navigation. LG's futuristic integrated display system offers a wide viewing angle, unmatched design flexibility and a much improved human-machine interface.
LG Electronics continues to work closely with GM across various sectors, and since 2015, has been supplying 11 important vehicle parts, including infotainment systems, instrument clusters and driving components, for GM's leading electric vehicle, the Chevrolet Bolt EV.
"We are honored to be recognized by an industry leader such as General Motors, and LG will continue to strive to be a partner that understands the needs of our customers and grows with them," said Kim Jin-yong, president of the LG Vehicle Component Solutions Company. "GM and LG share a vision of the vehicle cabin as a complete state-of-the-art system that lets drivers take the comforts of home with them."
Samsung Presents Its Latest Digital Signage Innovations at Visual Experience Showcase 2020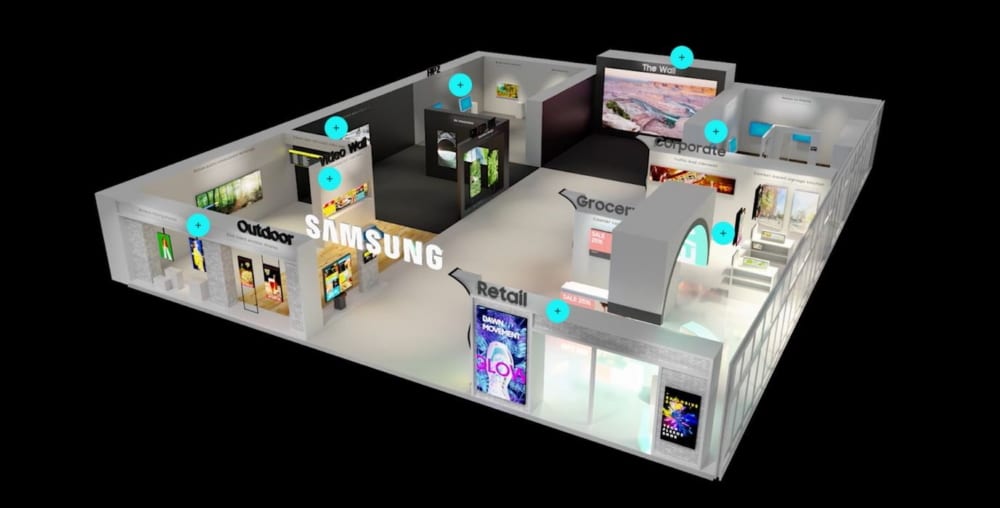 Samsung Electronics is today inviting all customers, partners, and fans of Samsung digital signage to explore all the latest visual display solutions and innovations that help businesses to realize their full potential.
As a leader in the digital signage market for the last 11 consecutive years,1 Samsung is leading the way in enabling businesses to achieve transformation in response to major global shifts. The Visual Experience event showcases the latest innovations from Samsung's visual display business, highlighting the ideal solution for any business in industries.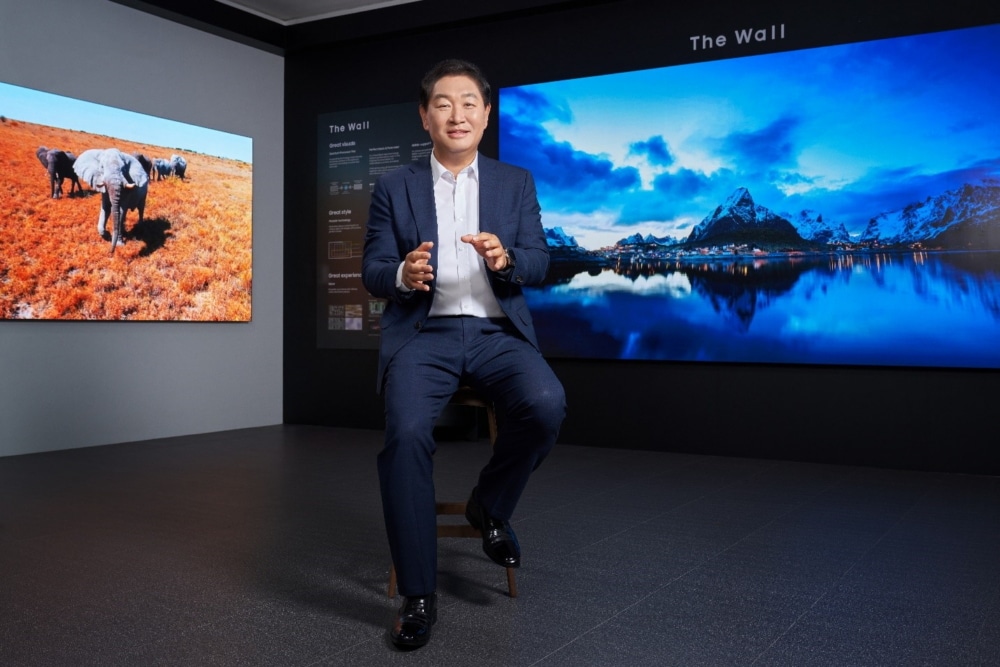 "Samsung's Visual Experience Showcase will present how we can continue to empower customers and partners to navigate the world through disruptions and dynamic changes," said Jong-Hee Han, President of Visual Display Business, Samsung Electronics. "We are excited to bring our full portfolio to life like never before and we look forward to continuing our mission in transforming the way we work and live through visual display technology."
The experience allows visitors to view and learn more about various solutions across different virtual zones. The centerpiece of Samsung VX is The Wall, a groundbreaking modular LED display that is now available in a wider variety of pixel pitches and specifications. For educational use, Samsung Flip showcases the possibilities of interactive learning. 'Webex on Flip', powered by Cisco's video conference solution, also provides a more effective collaboration solution, enabling a 2-way whiteboard writing experience for users across multiple locations. Visitors can also explore QLED 8K, outdoor, videowalls, and LED signage along with the MagicINFO solution, demonstrating the benefit of Samsung technology for any business setting from retail, corporate to outdoors.
To join the experience and learn more, please visit this LINK.
Motorola Software Supports Coronavirus Patient Recovery in Brazil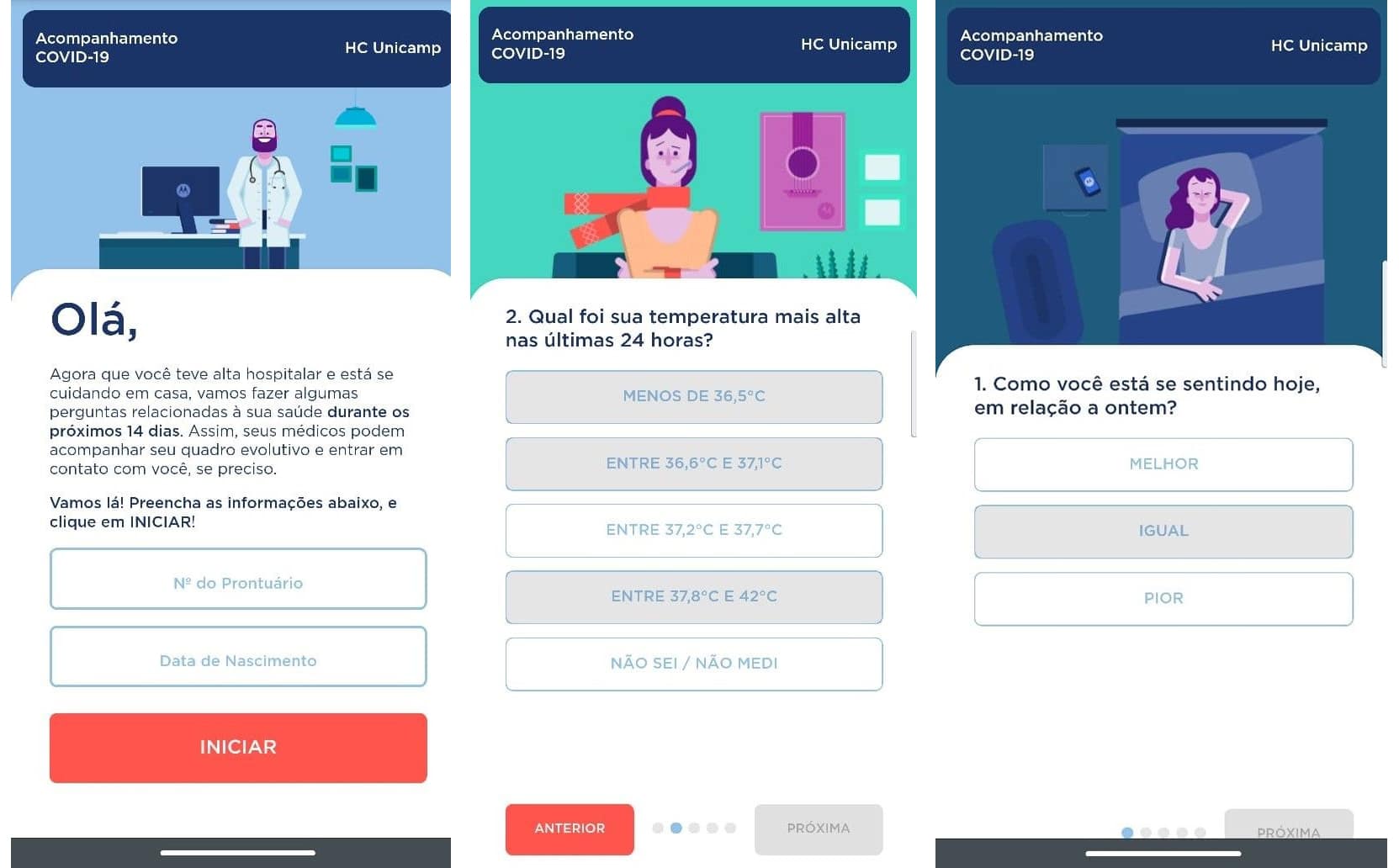 As coronavirus continues to impact communities around the world, many healthcare professionals seek innovative ways to care for those infected. When patients do recover enough from COVID-19 to be discharged from the hospital, they often face a long and challenging road to wellness. Dealing with lingering symptoms, uncertainty about future immunity, and wildly disparate living situations, recovering patients need ways to be monitored and supported. Custom-designed technology can help.
To assist in the recovery phase of coronavirus, Motorola teams quickly developed a software solution to monitor COVID-19 patients after they leave the Unicamp Hospital de Clínicas in Campinas, Brazil.
Upon discharge from the hospital, the patient receives a card with a QR Code and the registration number of the doctor responsible for the remote monitoring. When scanned, the code opens a customized browser in the patient's smartphone—meaning no special app needs to be installed.
For 14 days, the patient will answer five simple questions about their state of health, recording symptoms and biometrics such as temperature, amount of coughing, tiredness, and shortness of breath during the previous 24 hours. After the patient completes the questionnaire, their information is logged into the hospital system. If any coronavirus symptoms are detected or if there are any concerns, the data is sent directly to the doctors, who will get in touch with the patient for further instructions.
"Since this is a new disease, many people feel insecure about the possibility of their condition getting worse," said Plínio Trabasso, the epidemiologist responsible for the COVID-19 monitoring system at the Unicamp HC. "Therefore, having a doctor monitor their progress – even at a distance – and having an open channel to the hospital without the patient having to leave home increases their feeling and their degree of safety."
Motorola COVID-19 patient recovery software
The measure offers the patient greater convenience and helps promote social isolation to reduce the potential for contagion in the community.
Since the implementation of the solution, monitoring has become faster and more efficient. Before deploying the new software, a hospital attendant had to call each one of the patients every day to ask the basic questions and then send responses along to the doctor. Now, the doctor receives their patients' questionnaires in real time and hospital attendants do not need to contact patients daily.
"As soon as the solution is fully implemented and working perfectly, it may be extended to other public hospitals and may even be used to monitor patients with different diseases," said Edilson Silva, Software Development manager in Motorola's "Dogfooding" team.
Edilson's team is responsible for testing Motorola's innovations amongst employee and volunteer populations—getting real-world feedback to inform their work. They are skilled at iterating and customizing new solutions to meet customer needs. The Dogfooding team's approach to problem solving is readily applicable to the complex and ever-evolving challenges of the COVID-19 pandemic.
Motorola's solution to monitoring recovering COVID-19 patients at home is just one example of how the company is responding to global needs during the coronavirus pandemic. While this donation is only in use in Brazil, the software will continue to be evaluated, improved, and hopefully implemented in other public hospitals to support the efforts of healthcare providers.
Source: Motorola Blog