Iocean X1 Review incl. Benchmark tests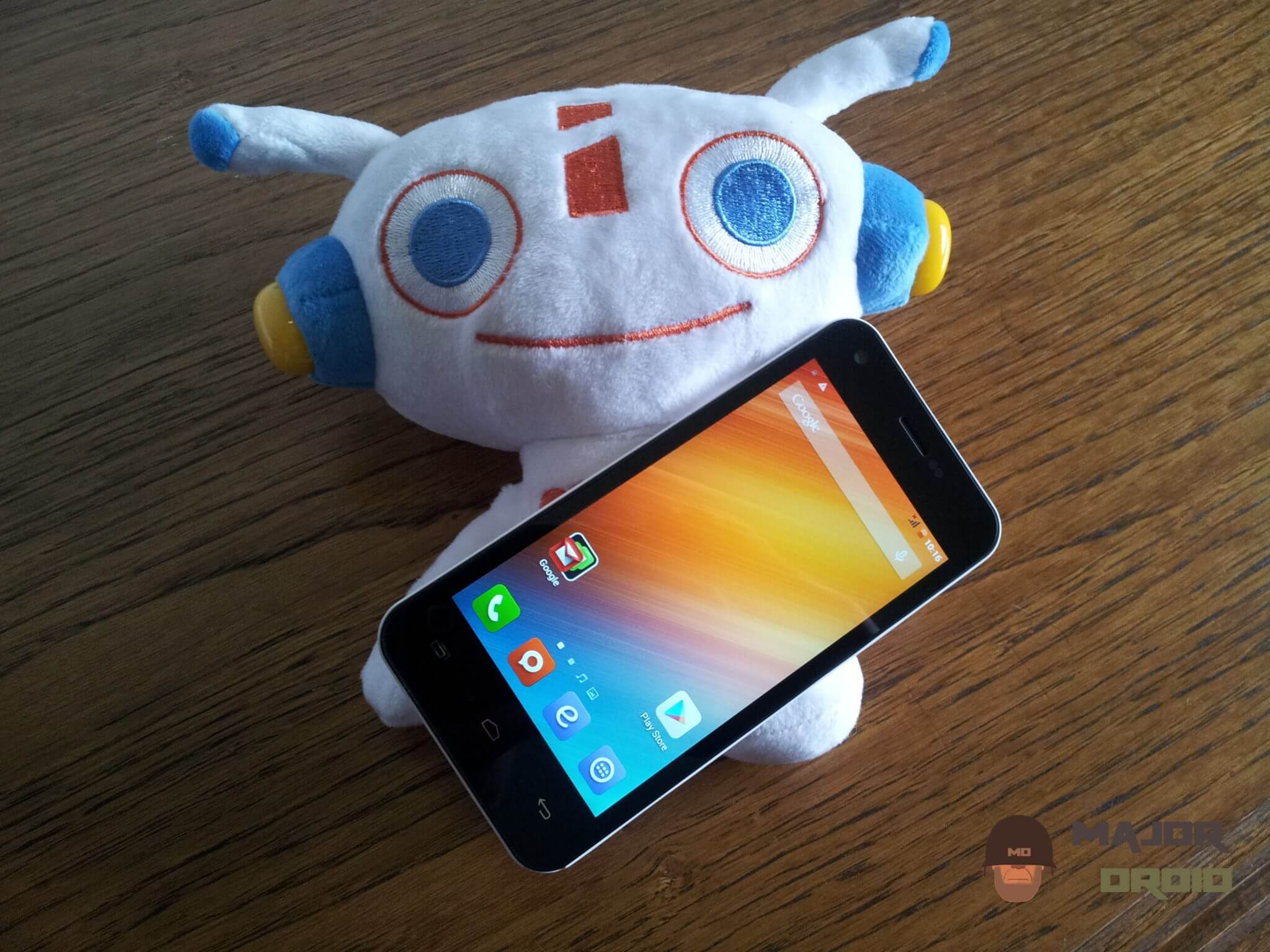 I am very happy because I have opportunity to introduce to you a new device Iocean X1. As I have before tested several devices from Iocean. I remember them as high-quality smart phones with elegant design. So I am also hoping for Iocean X1 that it will be almost the same quality. So stay here and see how good is this phone.
Design
Iocean X1 is very cute device which is completely black on the front side and for the back cover you have ability to choose from several cute colours like green, red, blue. Iocean X1 is made completely of plastic with dimensions 134.8x66x8.4mm and weight 130g. The build quality is good and you have nice feeling while you are holding the phone in the hands.
Display
X1 has the screen with size of 4.5 inch, it is IPS Screen with GF technology. So this smartphone has smaller screen than usual and I think many people will like it because there are still some of them which prefer smaller phones. The screen has resolution of 540×960 pixels. Anyway the screen has a very good color rendition also the brightness and sharpness is strong enough. Also it has no screen protection but for this price range it is okay.
Performance
X1 is low end device so in according to that it has a typical hardware for this price range. It is based on quad core CPU with speed at 1.3 GHz. It has built in 1 GB of RAM and 8 GB ROM where is available approximately 5 GB of empty space to the user. Also you can expand the storage with microSD up to 32 GB. For graphics there is a GPU and the name Mali-400 MP. I think if you read news about Chinese smart phones that you have already seen this hardware combination before many times. Also model or a less all apps works good with out problems including games. I played many games and all games worked fine. Below you can see benchmark test results from several testing. The results are expected in this price group.
Software
Android KitKat 4.4.2 has become standard for OS these days. Because of that many new phones including Iocean X1 comes with Android KitKat OS. At first start I have noticed several OS design modifications. Also known from before Iocean has puted three cool themes for you. It is completely fluid and fast so I can say it is optimised good. Also there are several new features for example function called Smart Awake. With this function you can with different pre-set gestures open any apps, use camera, go to Facebook directly from the locked screen. So this is really cool function which facilitates the use of phone. Talking about software Iocean did a great job.
Connectivity and GPS
Iocean has made smart moves before and also now for X1. Because for 3G network the device supports this frequencies WCDMA 900/2100MHz. So this is very good because steel many Chinese smartphones does not support frequency 900MHz. This frequencie is very important for European users because many mobile companies still use of this frequency. I also have tested the GPS and the GPS works out of box. You don't need to do any modifications and GPS works with out Wi-Fi or Internet connection. In my for example X1 connected to 9 satellites with the precision of 3 m.
Camera
From my experience so far I did not find a phone which has very good or excellent camera in this price range. So really you cant expect something major from this device. Iocean X1 has eight megapixel camera with led flash. I photographed in all possible conditions and in my opinion photo quality is medium. Because most of the time photos are not completely sharp. Also colors are not completely natural.

Battery
It has the battery with capacity of 1600 mAh and with average use provides autonomy of day and a half. Which is a good result considering that Iocean X1 not a big consumer of energy.
Pricing and conclusion
Iocean X1 in my opinion is really cute smartphone with many advantages. It has high build quality, medium strong hardware and solid camera. It has many new features like Smart Awake. It comes out of box with Android 4.4.2 Kitkat. It supports 900MHz for 3G which is also very important. All in all for this price range is a superb purchase. For more info you can visit official website. Also if you want to buy X1 you can buy it here for price of only $103, it is really cheap.