iOcean G7 Review – Octacore Phablet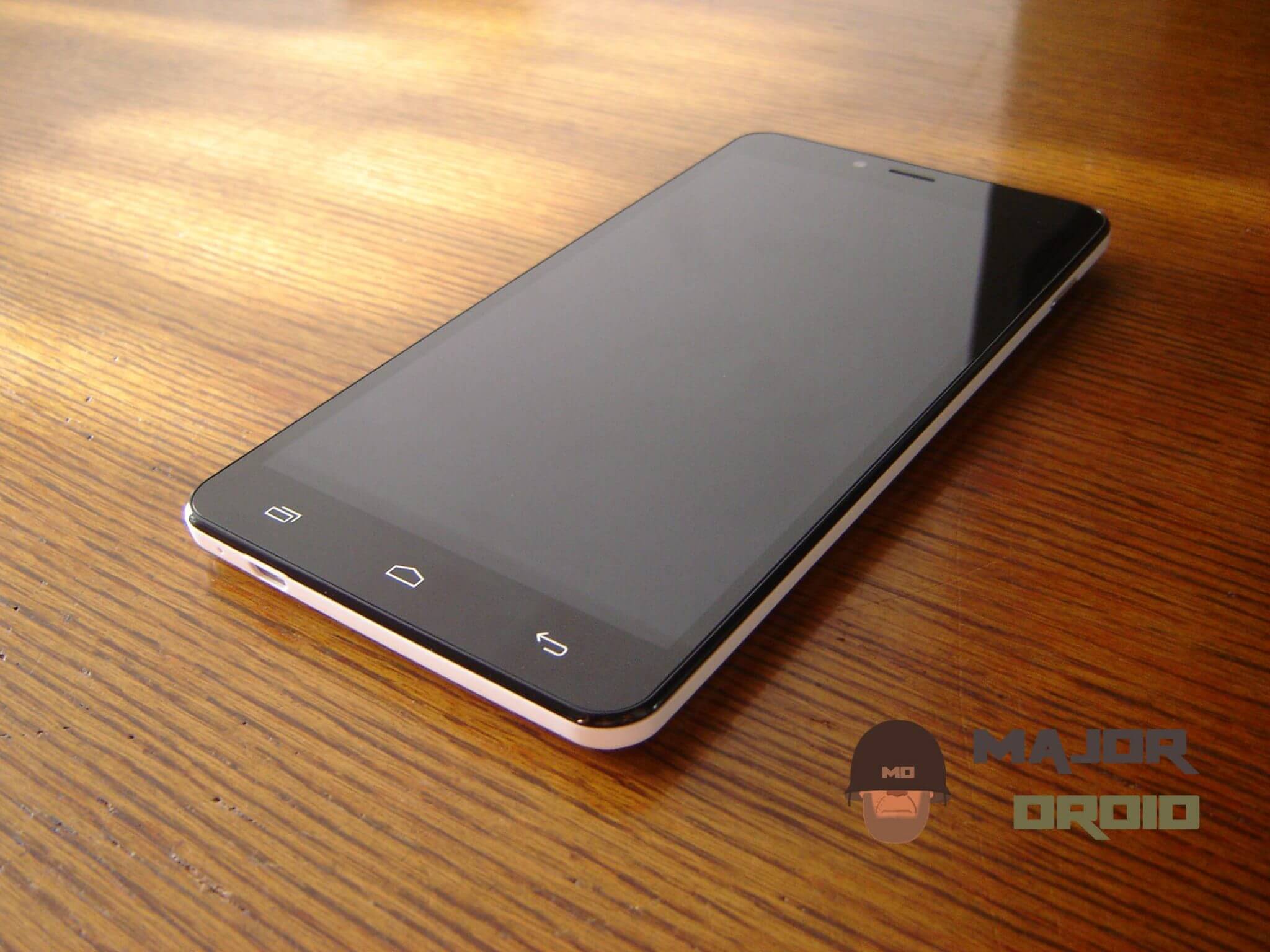 iOcean has presented in this year iOcean G7 phablet. It is really huge device, but do we not always say bigger is always better? So, stay here and find out more about this big phone from our iOcean G7 review. This phablet has strong hardware like octacore cpu, 2 GB of RAM, full HD display and many other nice features. iOcean company has shown before that they only want to offer to potential customers high-quality phones. And they really did that. So I only expect the same from G7 phablet. My first impressions are really good, you have really nice feeling while you are holding the phone. Also this device can be used as smartphone or tablet because of his size of the screen. And please don't get me wrong this phablet is slightly bigger than Note 3.
iOcean G7 Specifications
CPU: MT6592 1.7GHz Octa-core
GPU: Mali 450
OS: Android 4.2
RAM: 2GB
ROM: 16GB Micro-Sd Max 32GB of yes and
Screen Size: 6.44 inch, 1920X1080 pixels FHD
Screen Type: LTPS screen, OGS
Band: 2G: GSM 850/900/1800/1900MHz
3G: WCDMA 2100MHz/900MHz
Sim card: Dual SIM Dual Standby
Wifi: 802.11 b/g/n
GPS: Yes
Gyro: Yes
Light Sensor: Yes
G-Sensor: Yes
Proximity sensor: Yes
Compass: Yes
Status Indication LED: Yes
Gesture control: Yes
Gesture sensing: Yes
Rear camera: 13.0 MP with auto focus
Front facing camera: 5.0 MP
Battery: Li-Polymer 3500 mAh
Package accessories
You will receive the standard content as on all other iOcean phones. So except the device you will receive following accessories: screen protector, USB cable, user manual, one battery and of course charger. Charger and USB cable are in white colour and all items are packed in big white box.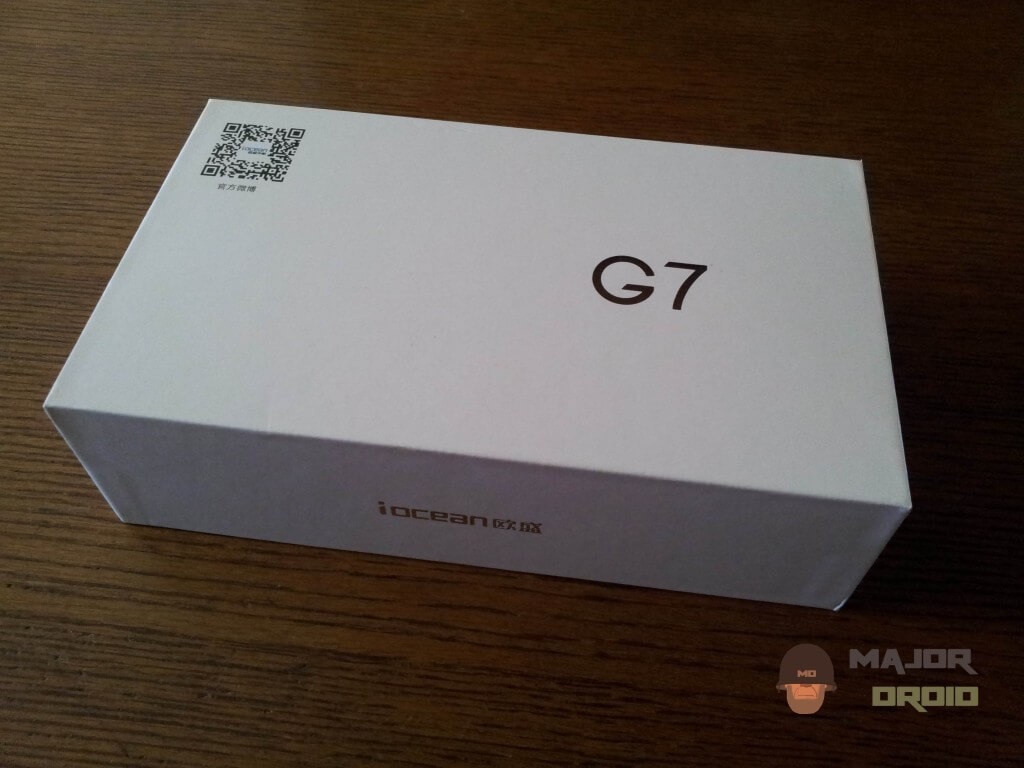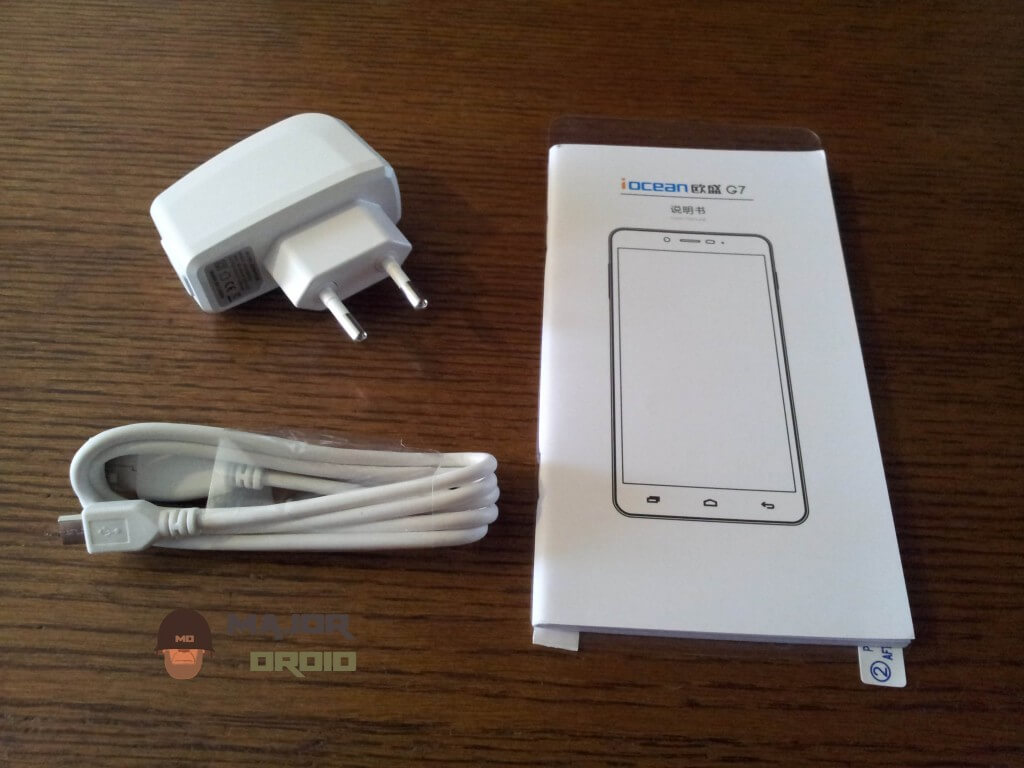 Design and build quality
iOcean G7 is really beautiful phablet. It is possible to choose from two different colours black or white. I personally have white model and I love it. So if you decide to buy white model you can expect this. Front side is completely black, below the screen are three buttons and above is front facing camera with speaker. While the edges and completely back cover are in white. On the left side of the device with have button for volume and on the right side we have power on off button.
On the top is located slot for headphones and on the bottom is located Micro USB slot. The phone is made completely of plastic, plastic is smooth. It is notrough. You can use it with one hand, so one hand operations are easy to use because it is only thin 8.9mm. I personally love to use the phone with one hand as many other so this is really good for so big device. Also it is not too heavy, it weighs only 210g with battery.
From inside you can see three slots below camera, two slots are for sim cards (1 x micro sim card, 1x normal SIM) and one micro SD slot. Talking about build quality I only regret because it does not have any screen protection like gorilla glass so it is wise to use screen protector to avoid any possible damages.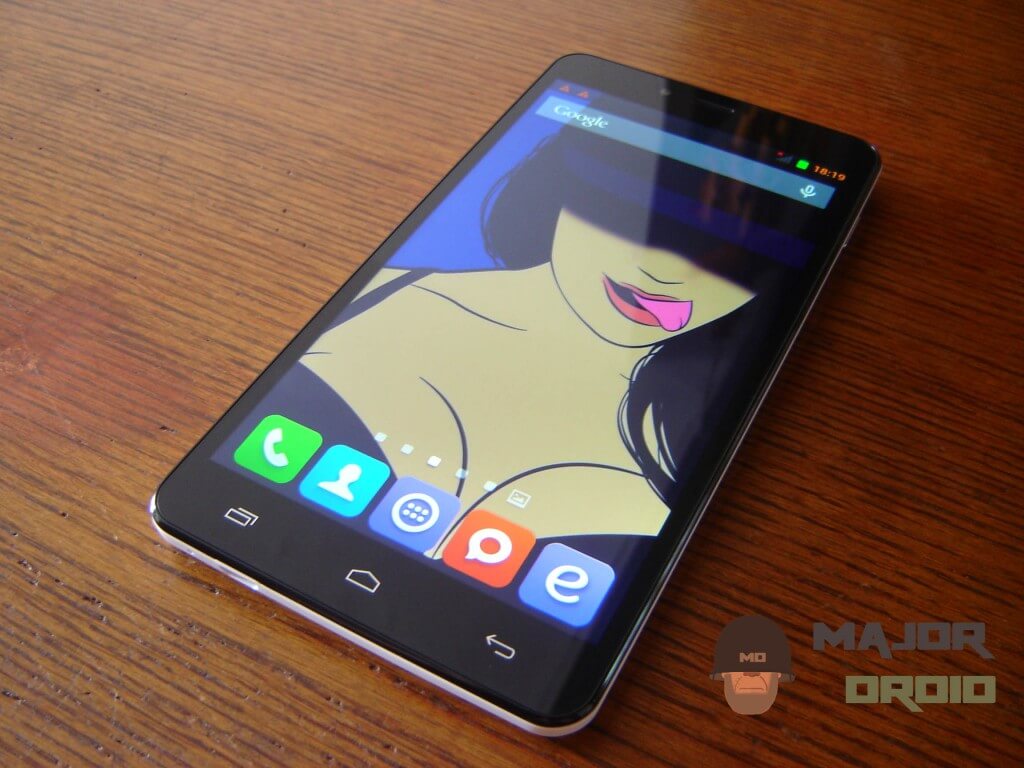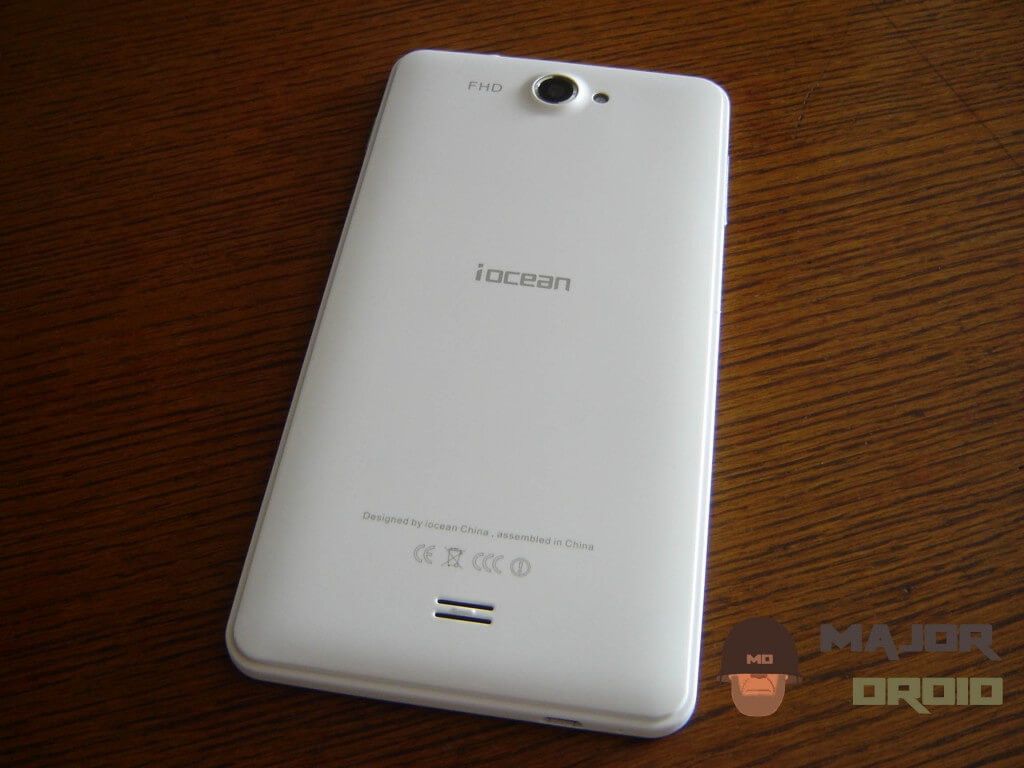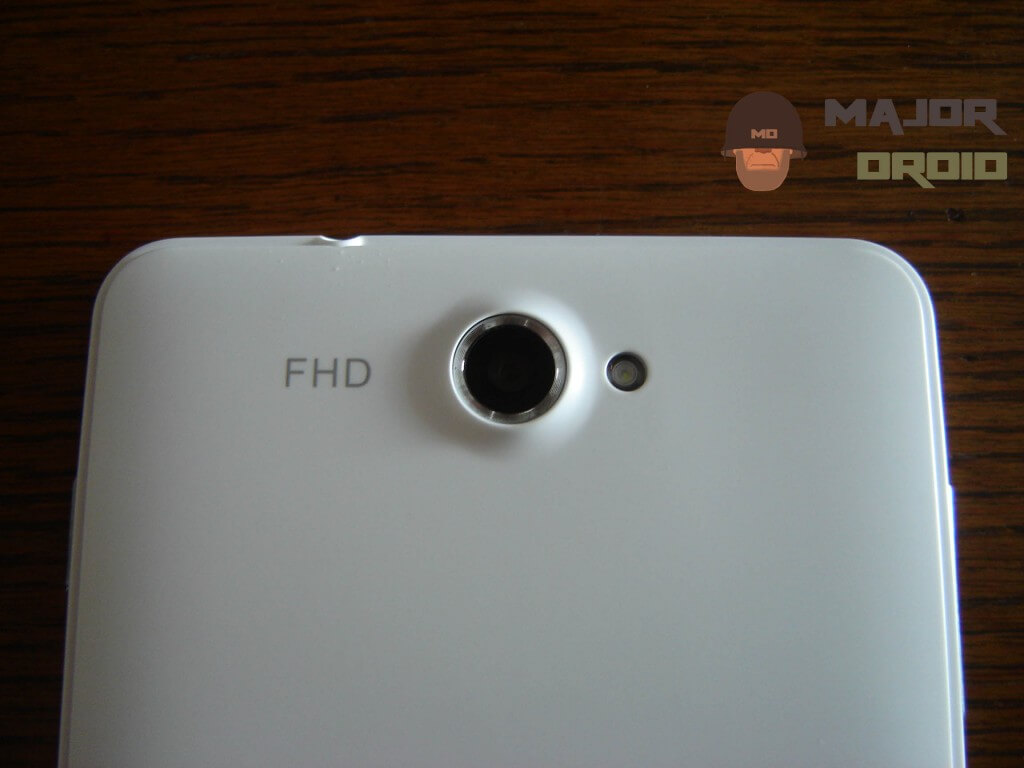 Display
iOcean G7 has 6.44 inch screen with full HD resolution or 1920X1080 pixels. This was a good decision from iOcean company because any lower resolution would not be good for such big display. Pixel density is 443ppi, and it is also OGS (One Glass Solution) panel. One glass solution technology allows thinner panels, so this helps that body of device can be thinner. The viewing angle is good things to IPS technology, brightness is strong enough and colours looks really natural. The only drawback is a lack of protection because it does not have any display protection. So you can if you want to use screen protection which you get with other accessories.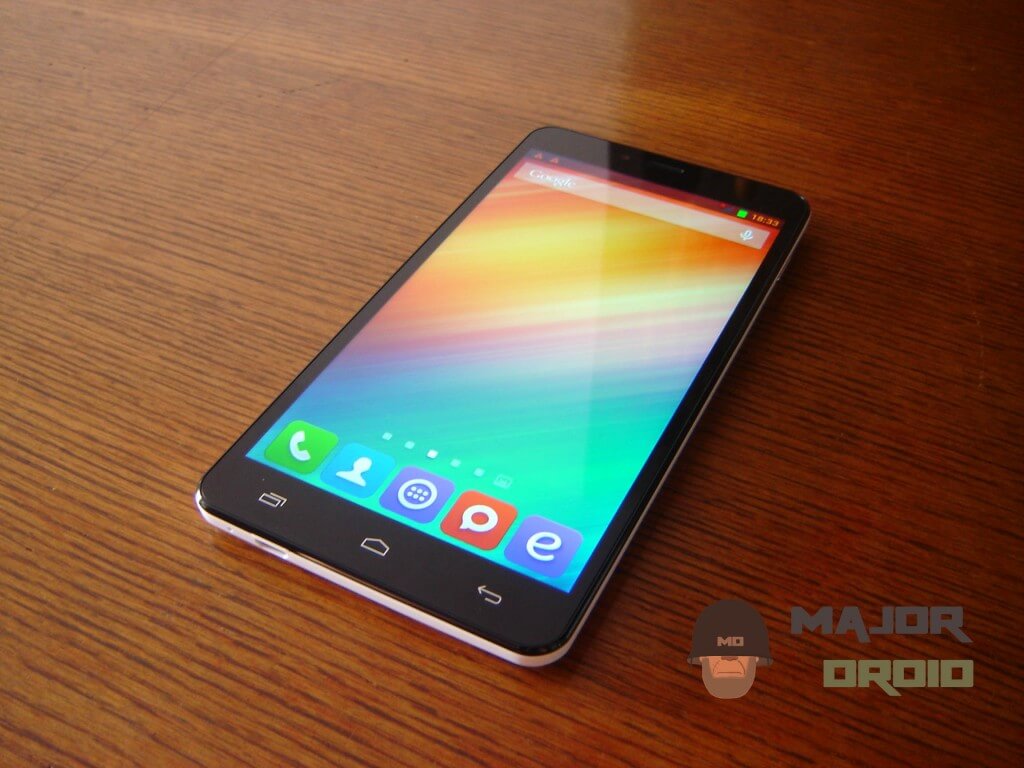 Hardware and performance
iOcean G7 has completely the same hardware as iOcean X8 which I have reviewed earlier. I can say again that this hardware combination is win-win combo because you can use it for any purpose. It has strong octa-core processor with speed of 1.7Ghz, 2 GB RAM and GPU Mali 450. Below you can see benchmark results which are really promising, I tried several different benchmark applications to see how strong is the G7.
Apart from benchmark testing I tried also the play several popular games like GTA San Andreas, SubWay Surf and some other games. All games worked without any problems so I can freely say that this phablet is born for gaming. Because of a large display which is 6.44 inch big in reality you can expect slightly weaker results but not something major. This is completely normal so you don't need to worry about it.
iOcean G7 – Benchmarks results
Antutu: 26,631
Antutu X: 27,162
Quadrant: 16,869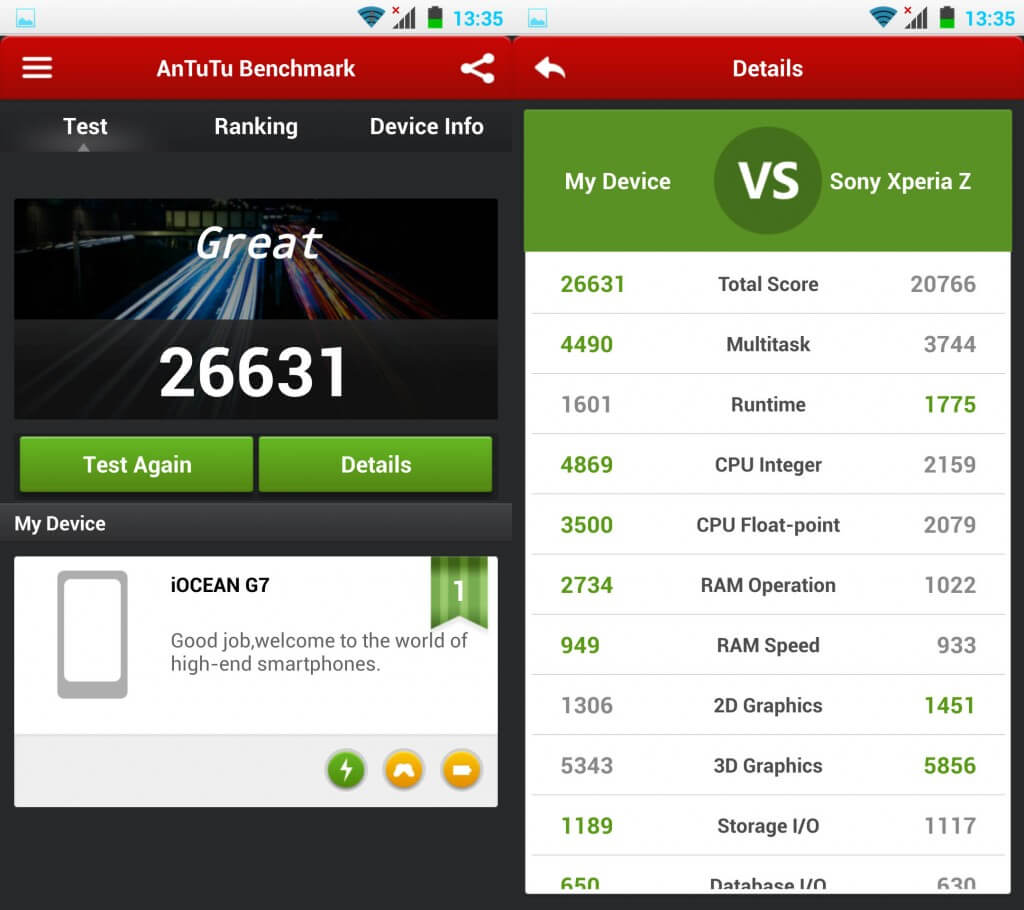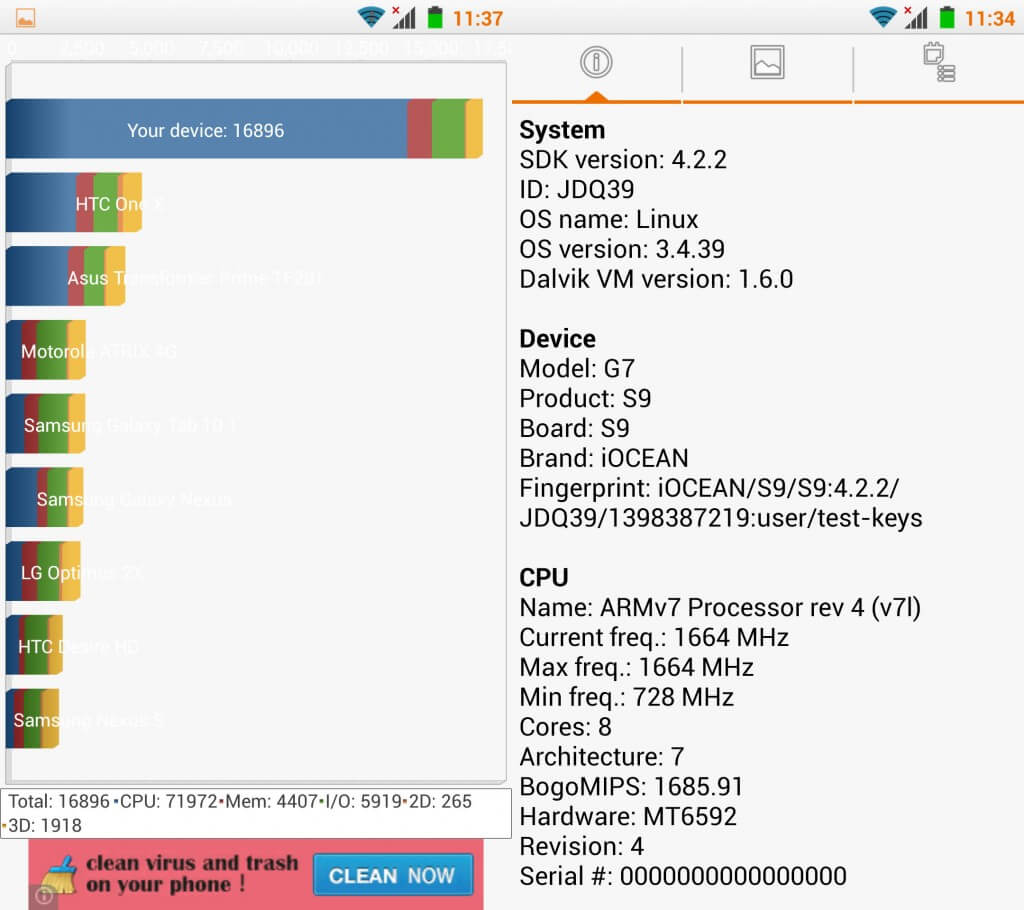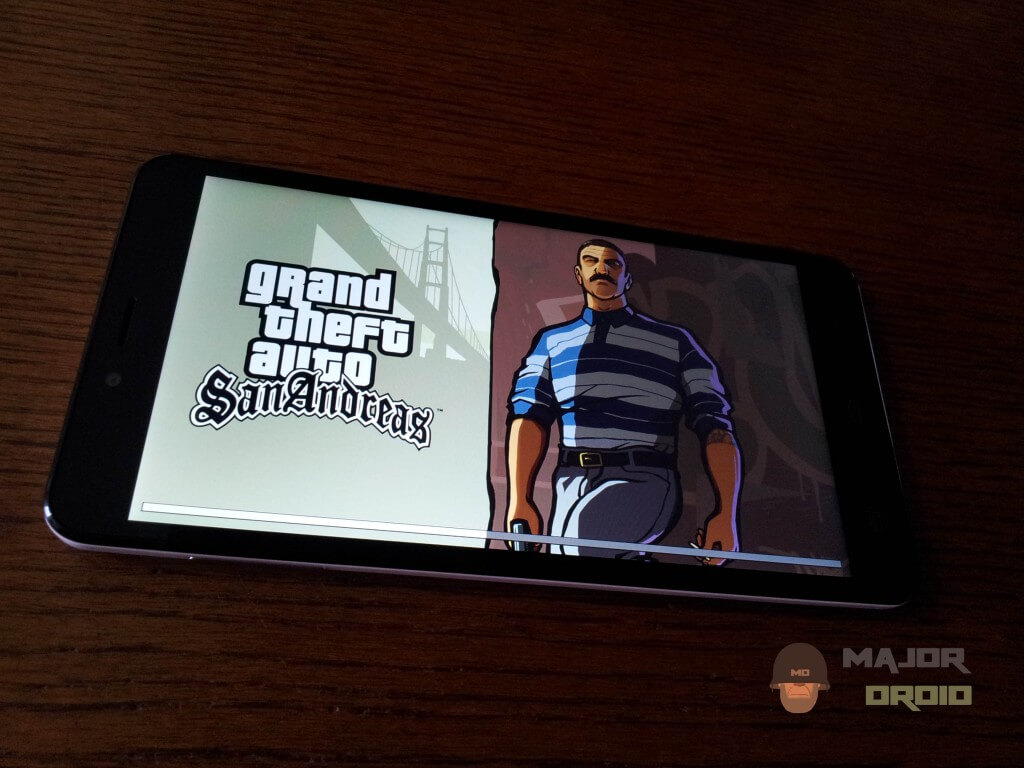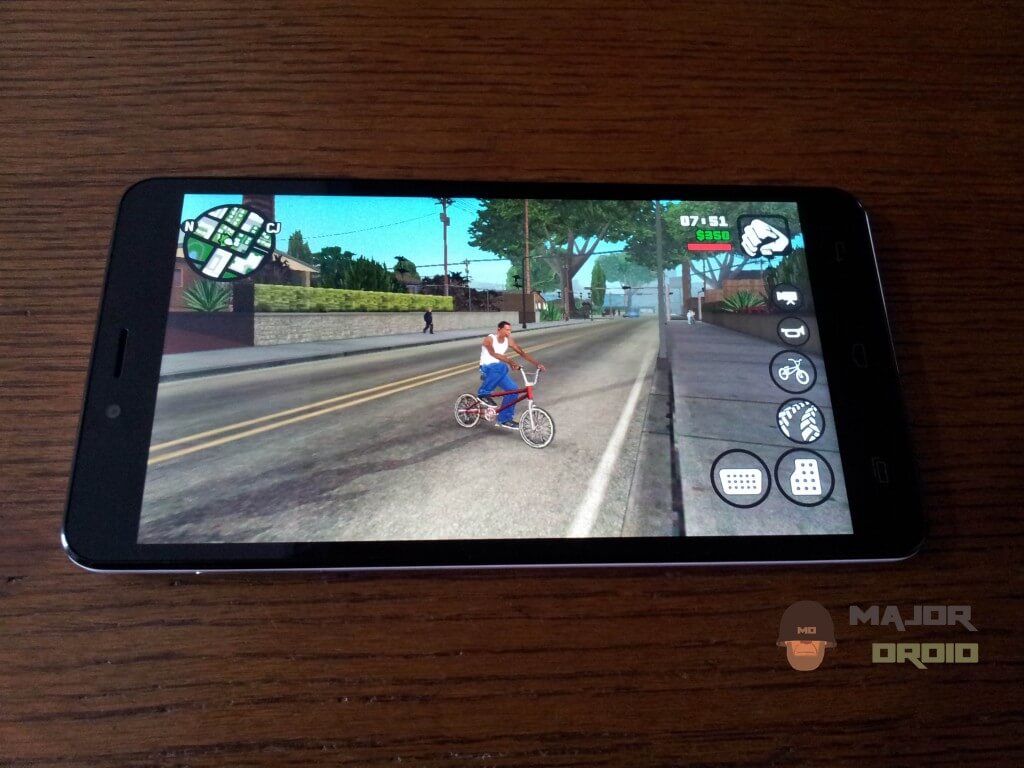 Camera
G7 has 13 megapixel main camera with all standard features like on all other high end smartphones. While the front facing camera is five megapixel. Maximum size of photo is 4128×3096 pixels. The main camera has led flashlight which could be stronger in but for the most time it will be strong enough. Also it can record videos at [email protected] settings. In my personal opinion photo quality should be the same as on X8. But I have noticed that photo quality is better on X8. Don't get me wrong the photos taken by G7 are really good but they are slightly worse than on X8. I don't know why is that or can be improved. Below you can see photo examples in full size.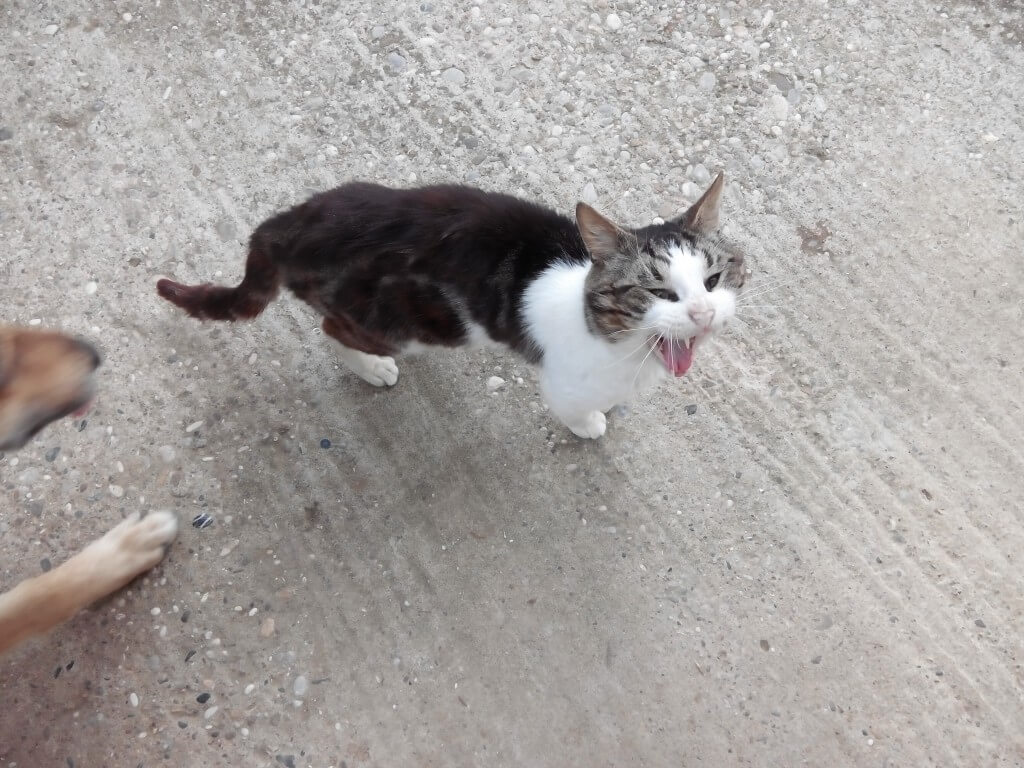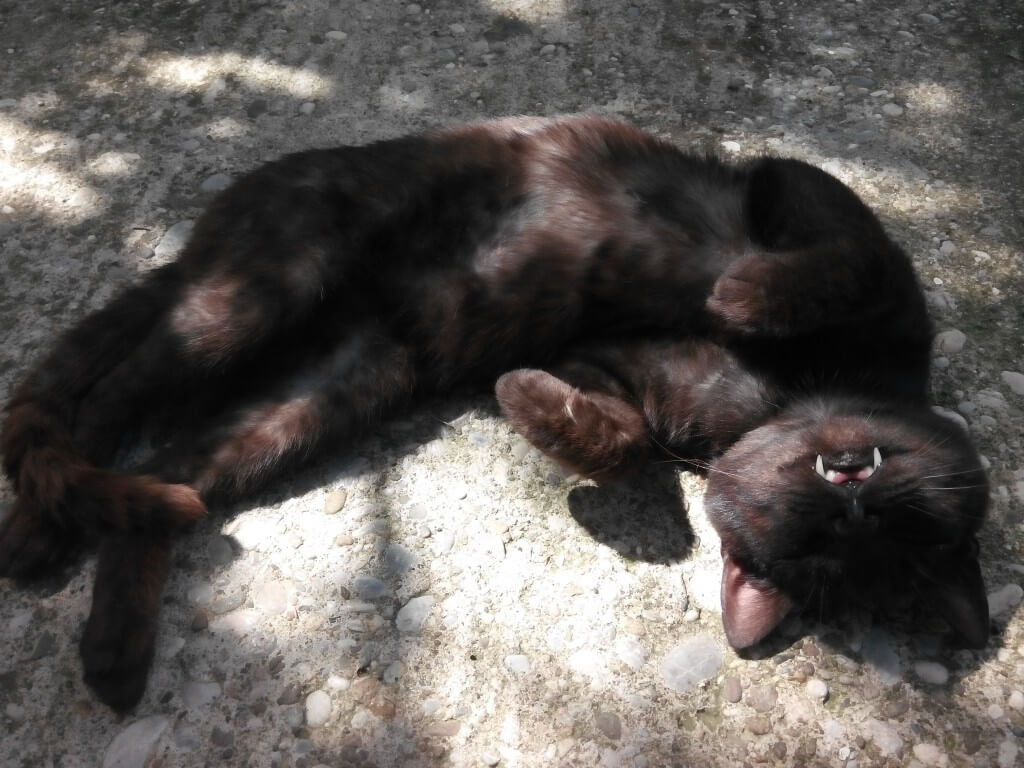 With maximum zoom
Up close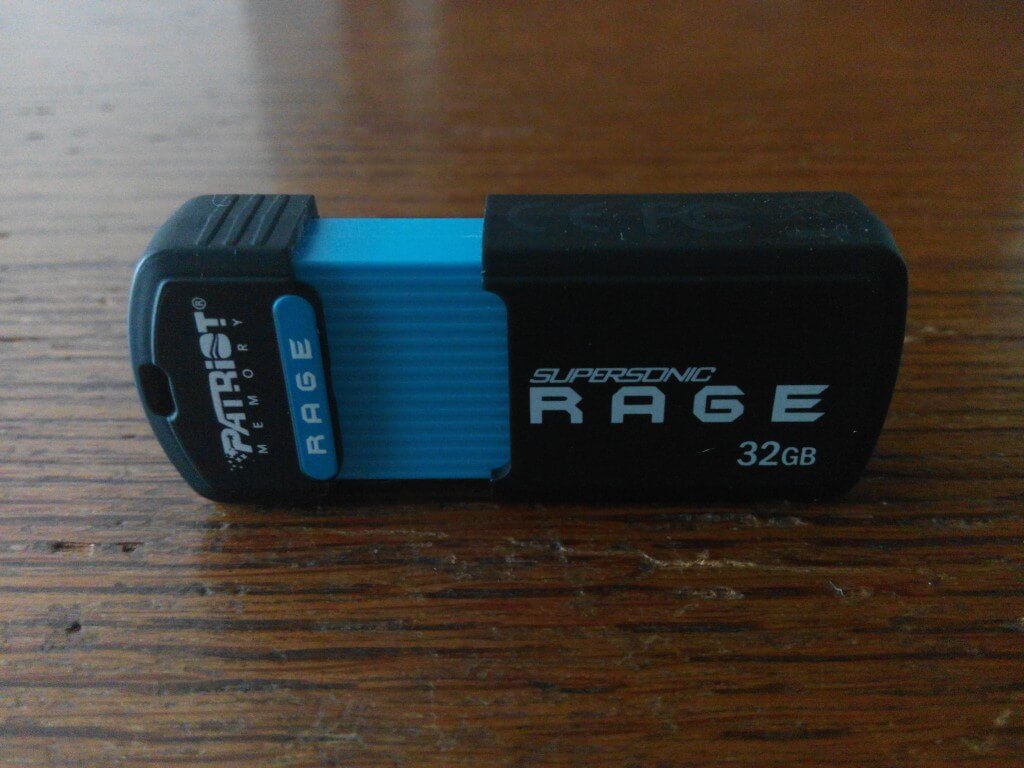 Battery
G7 has a battery with capacity of 3500 mAh. This capacity will be enough for one day of average use. You will need to charge the phablet every day. Maybe they could put battery with a larger capacity, it will be good move for iOcean. Also if you play games and if you watch movies all the time this will reduce battery faster and in this combination it will last several hours.
Connectivity
iOcean G7 comes in one possible version or to be precise, it comes as WCDMA model. So this is really good move because 3G network can work on 2100MHz/900MHz frequencies. This is really important for some users because in some European countries 3G is more covered with 900MHz frequencie. Also other functions like Bluetooth, Wi-Fi works really good as they should work. Also I think most of you want to know how GPS works. GPS works much better than on other older Mediatek chipsets. Maybe sometimes will happen that for the first lock needs several minutes but after that stays locked and and accuracy is also good. I know it is not as on Qualcomm devices but I think you will be satisfied.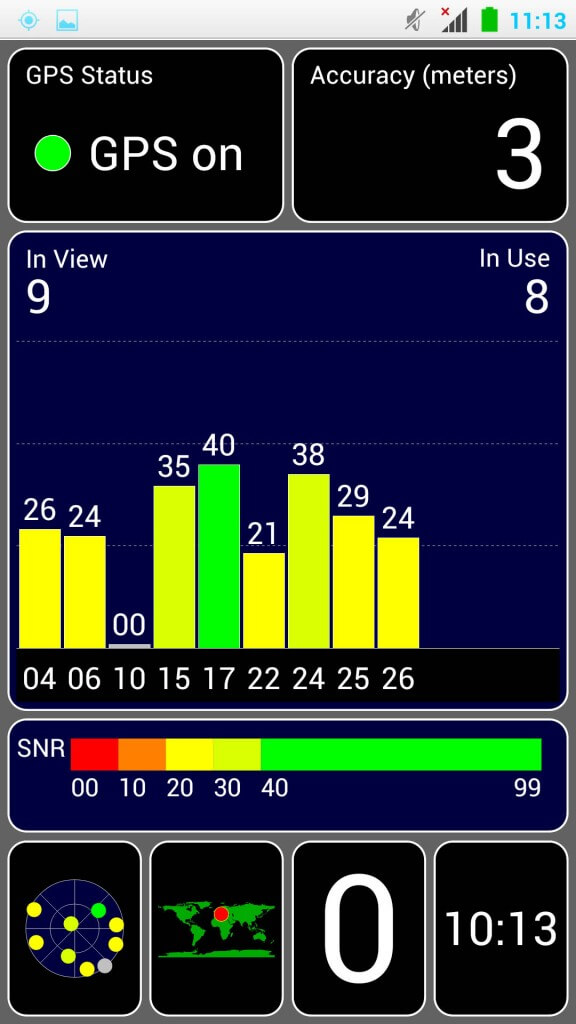 Conclusion
I really cant say anything very negative about this phablet. Because it has really nice design, good build quality, beautiful screen and under the hood strong hardware . You have feeling that you are holding a expensive device. The only drawback in my opinion is a lack of protection for the display. Because it has no protection like Gorilla glass protection. So it is good for you to use screen protector to protect your screen from any possible damage. And last thing, battery for this beast should have larger capacity for longer use. Overall looking iOcean G7 is great choice if you are buying phablet at affordable price. You will not regret definitely. Price for G7 is about $280 and it depends on the China shops. Also if you want more information about this you can go to iOcean official website.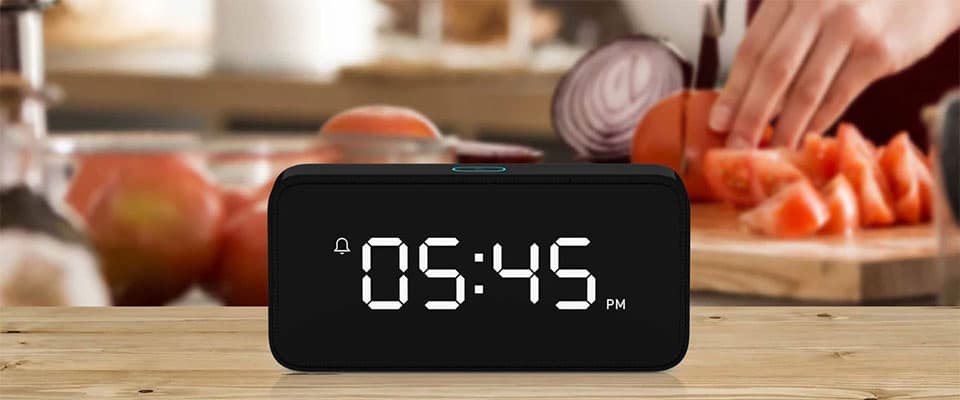 ZMI Reason ONE — a new smart alarm clock by Xiaomi Ecosystem partner — ZMI. This is the first smart alarm clock by the Chinese brand. The company's assortment includes power banks, chargers and other gadgets for smartphones.
The design and functionality of the alarm clock are similar to the Xiaomi AI smart alarm clock. One of the main differences is the voice assistant. The alarm clock by Xiaomi supports Xiao AI suitable for Chinese customers. ZMi Reason ONE supports Alexa, which greatly simplifies the use of the device in Europe, USA, and other English-speaking countries.
DESIGN
The model has a compact rectangular shape (12×6×2 cm). It is made of matte black ABS-plastic.
The front panel is occupied by black monochrome screen. Despite the compact dimensions of the alarm clock, the screen is large enough. Therefore, the numbers and letters on the display are clearly visible even from a distance.
On the top, there is a touch button, which is responsible for voice control activation and microphone status.
On the rear panel, there is a speaker, a Micro-USB port (for charging) as well as a button for resetting to factory settings.
FUNCTIONS
The display shows the time, date, alarm status, timer, and WiFi connection. When the voice assistant is activated, the display shows two circles, which look like "eyes".
ZMi Reason Clock supports the Alexa voice assistant. You can ask the weather, find out the news, time, ask to turn on the music or set an alarm/timer, add smth to a shopping list and even find out the currency exchange rate.
The ringtone of the alarm clock is also easy to change. There are about 30 melodies to choose from the menu.
The alarm clock can also be a portable speaker. The model supports popular music streaming services like Amazon Music, Audible, iHeartRadio, and others.
If you have devices that support Alexa, then you can control them using ZMI Reason One. In order to do this, you need to install a special application and synchronize the devices with each other.
The price for such a smart alarm clock is ridiculously low — only $ 20. Sounds cool, doesn't it?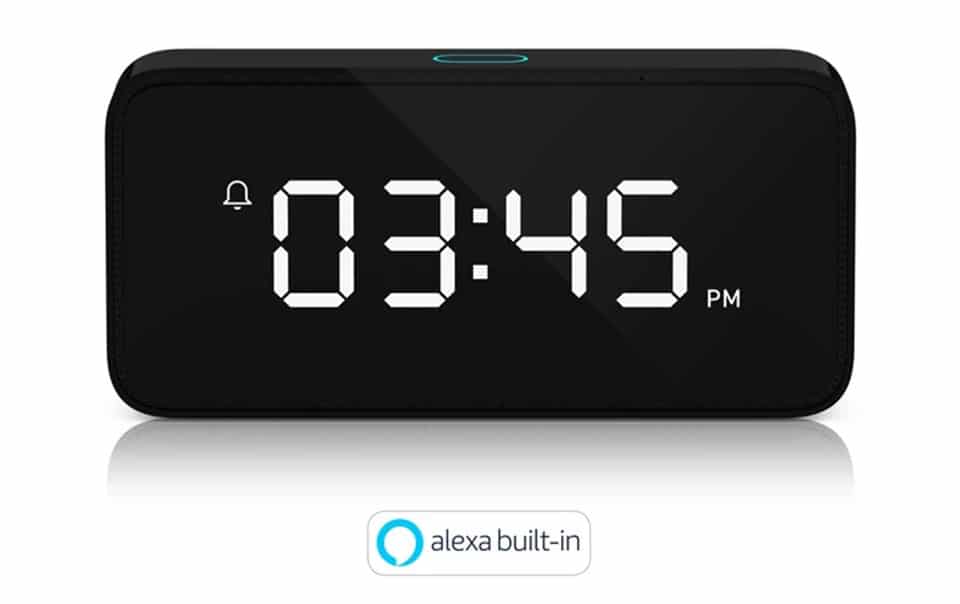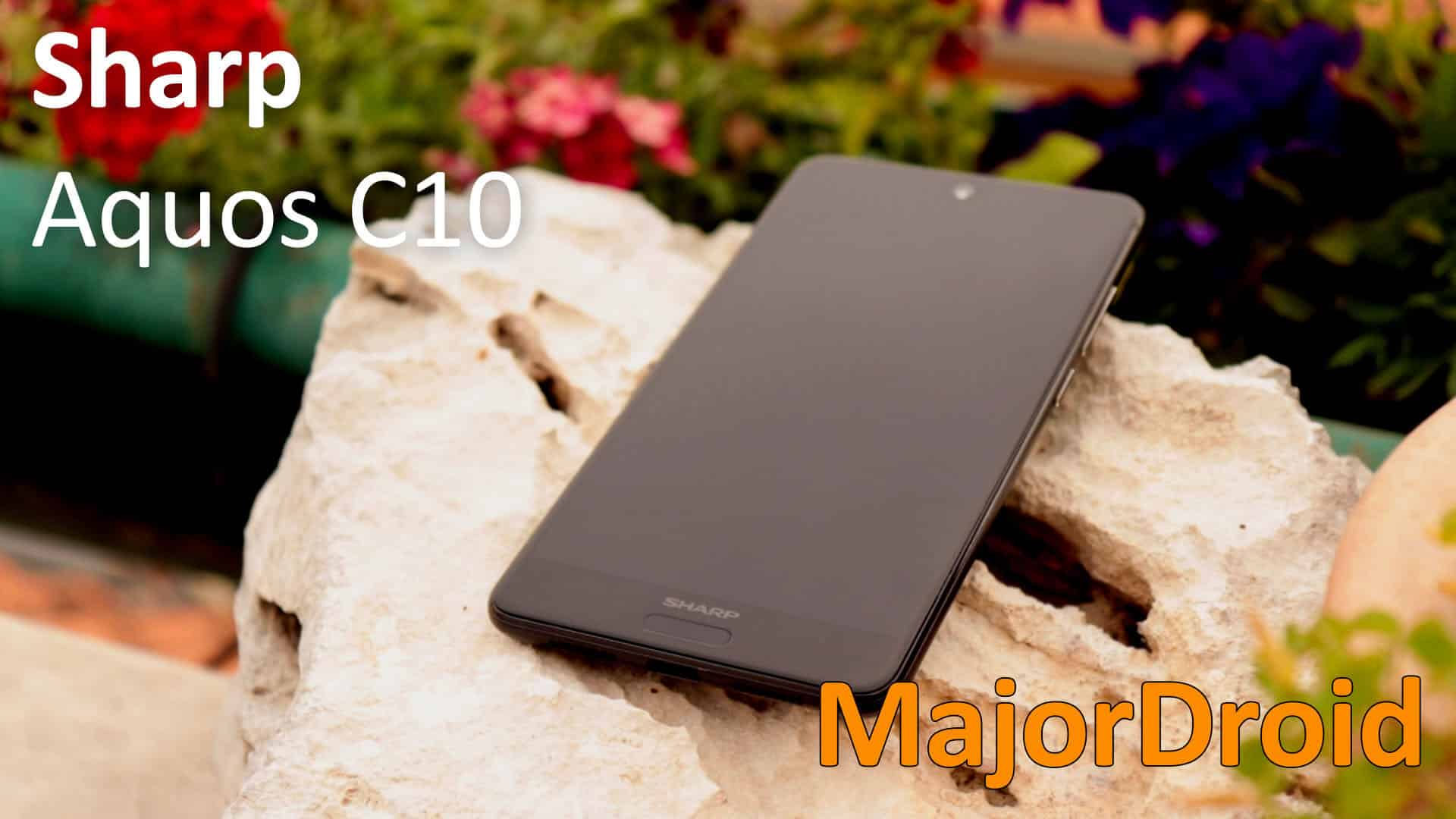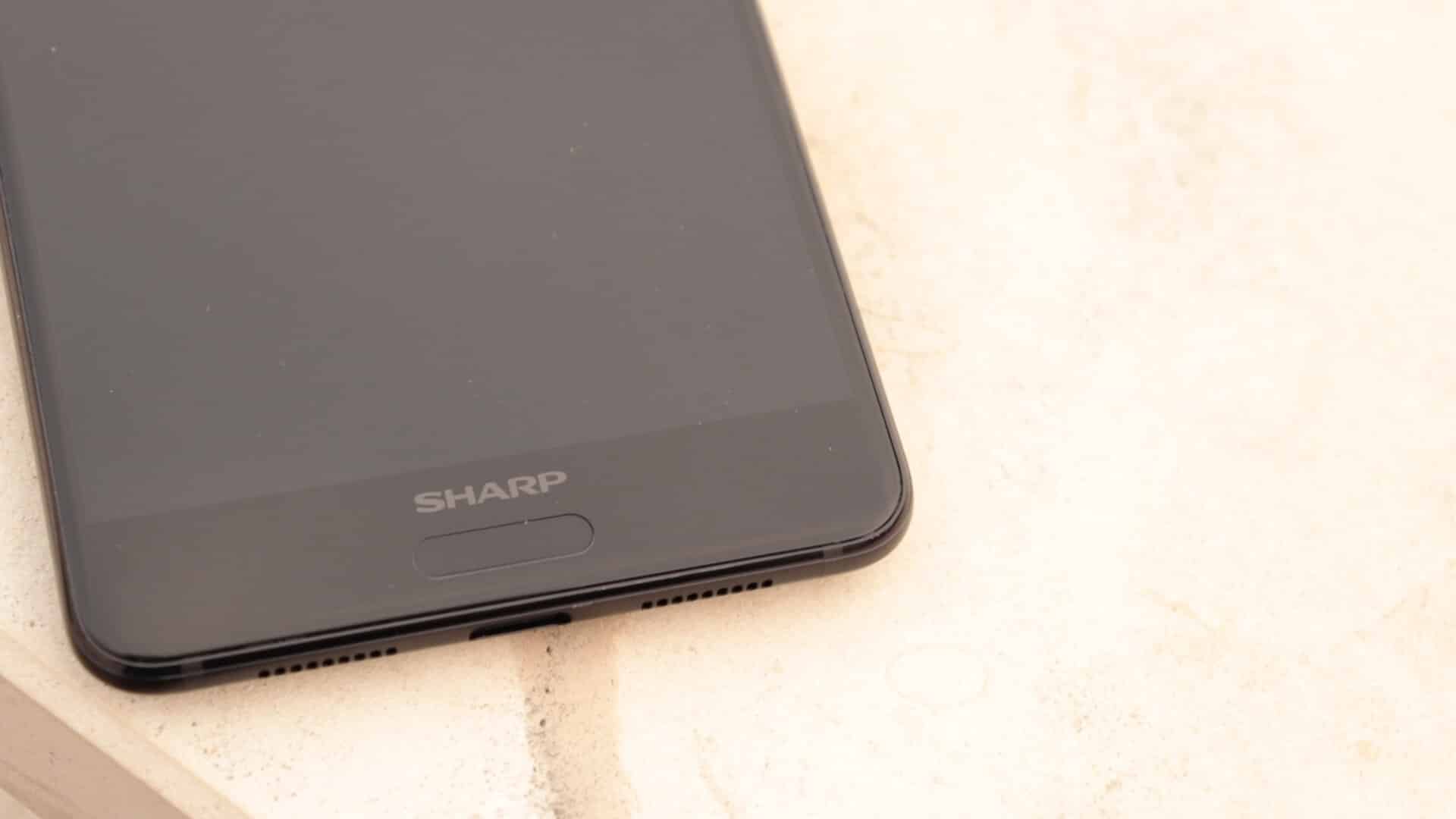 The Sharp C10 review has finally arrived! Sharp is a Japanese brand that mostly covers its market in Japan, but has recently started to turn its marketing to other areas of the world. So yes, Japan is not only popular for Hentai and awesome cars industry but they also get involved in the smartphone industry. Sharp is probably best known for their TVs or kitchen appliances to some, but they are fairly old players in the smartphone game, making phones like the Aquos Crystal back in 2014. Let's jump back to the C10 and look at all the interesting bits this smartphone hides.
Build quality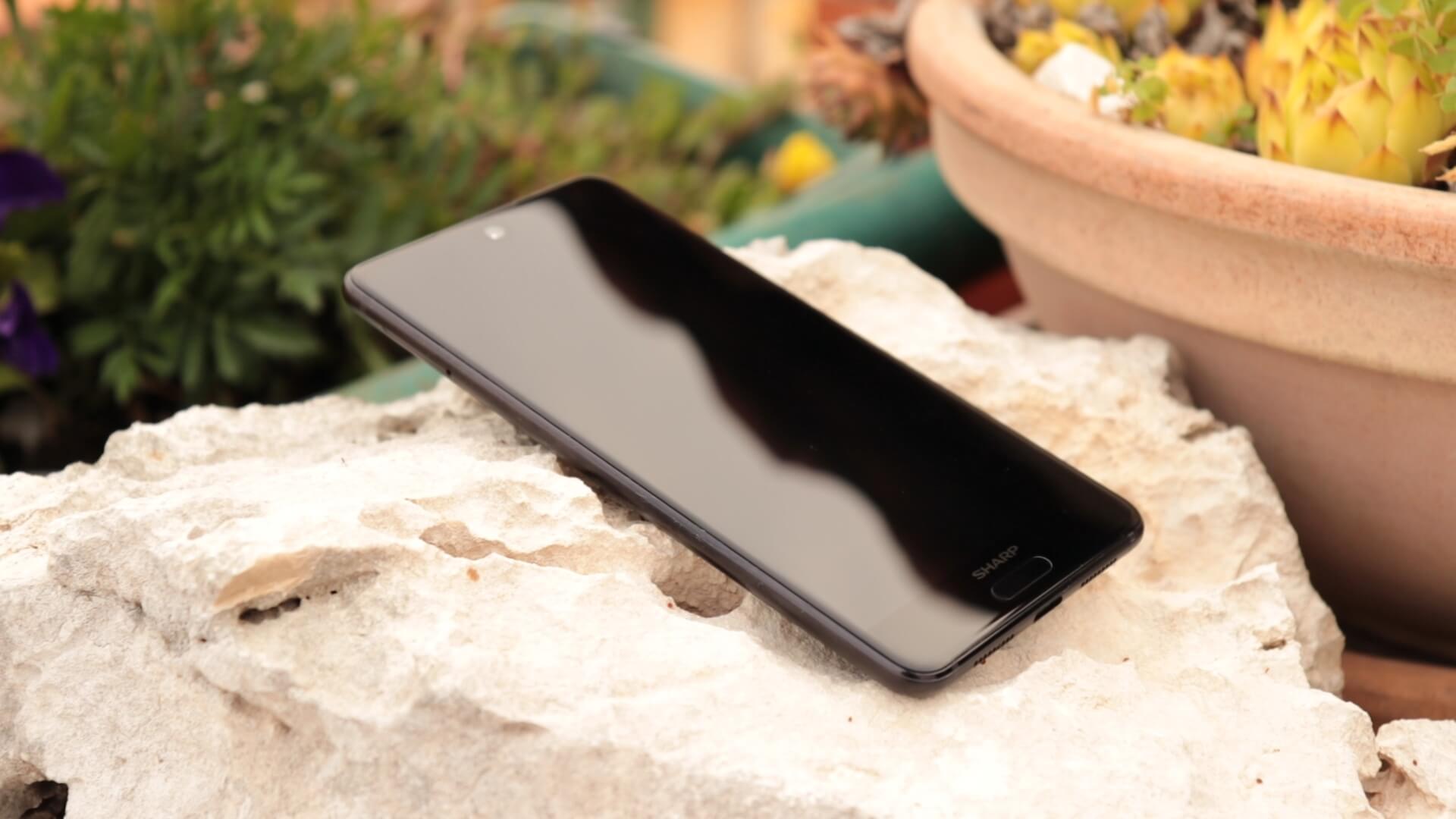 Because of it's non standard aspect ratio, this phone brings some quite interesting looks with it. It's a bit shorter and wider than what we're used to, with a droplet styled notch on the top and glossy plastic back. The USB-C jack lies on the bottom between the speaker and microphone grilles, but unfortunately there is no 3.5mm audio jack on the top which is a huge disappointment. Finally, the very clicky three buttons are positioned on the right side and are pretty easy to reach due to the phone's size.
The phone itself is fairly light in hand, but it still feels relatively sturdy and rigid. It is claimed to have gorilla Glass protection for the screen, but it's unknown which version of it exactly. Also, Sharp have decided to put the fingerprint reader on the front, so you get a small recession under the screen where the fingerprint sensor resides. The phone itself is not too thick either, so it's a real pleasure to handle all in all.
Android OS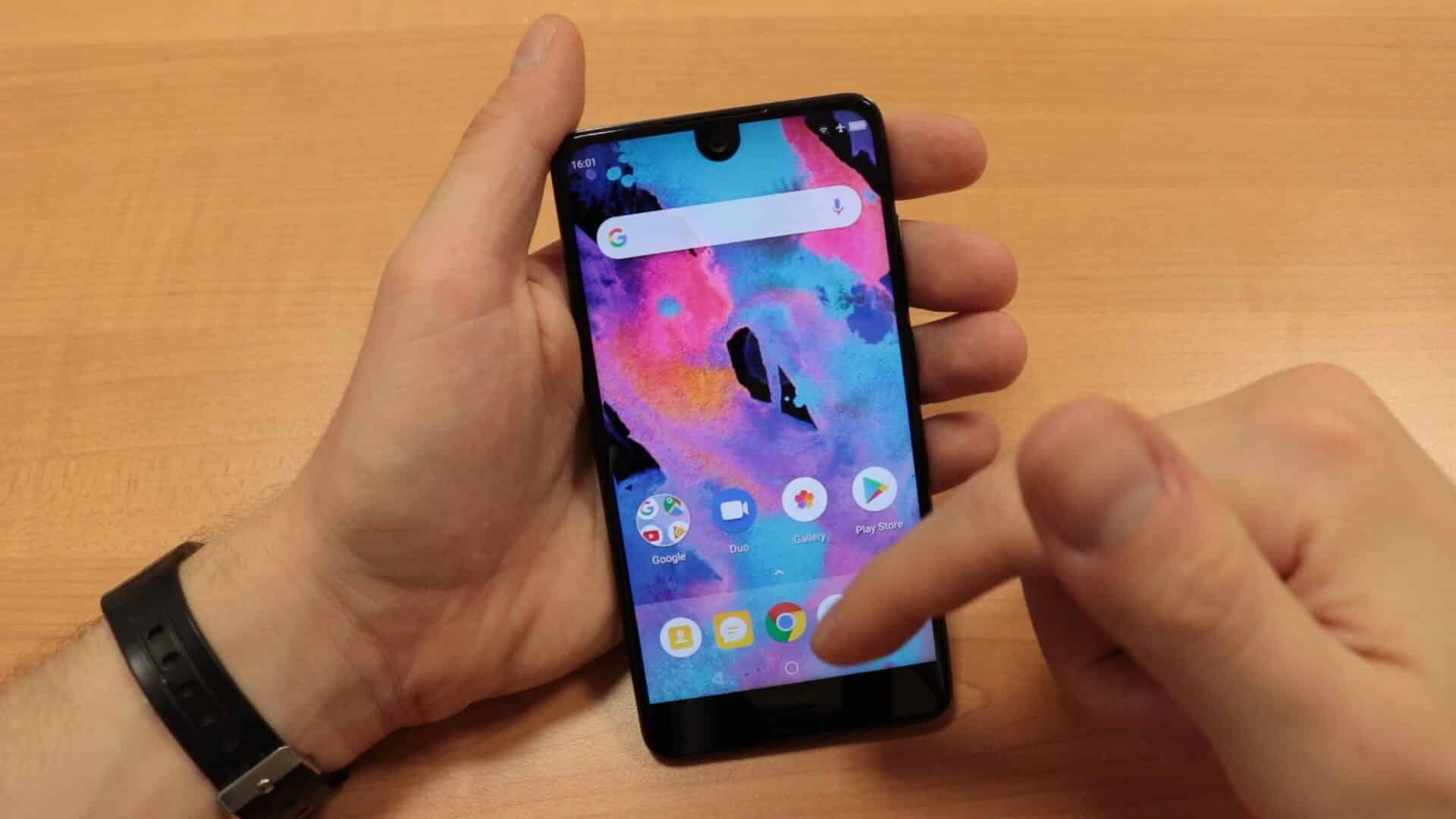 The OS on this thing is actually pretty light with little to no bloat! It's Android 8.0 Oreo with a few tweaks to the settings application, task switcher, and the system UI to handle the notch and to distinguish it from other Android phones. Notch handling is done on a per-app basis which means that most applications probably won't support it. I've found that only the stock gallery seems to make use of it, while Youtube cuts off the whole top. You can also disable most of the Google applications if you don't use them, that'll get you some extra RAM space if you need it. The situation here is fine although they should work on the visual integrity a bit in the future updates.
Performance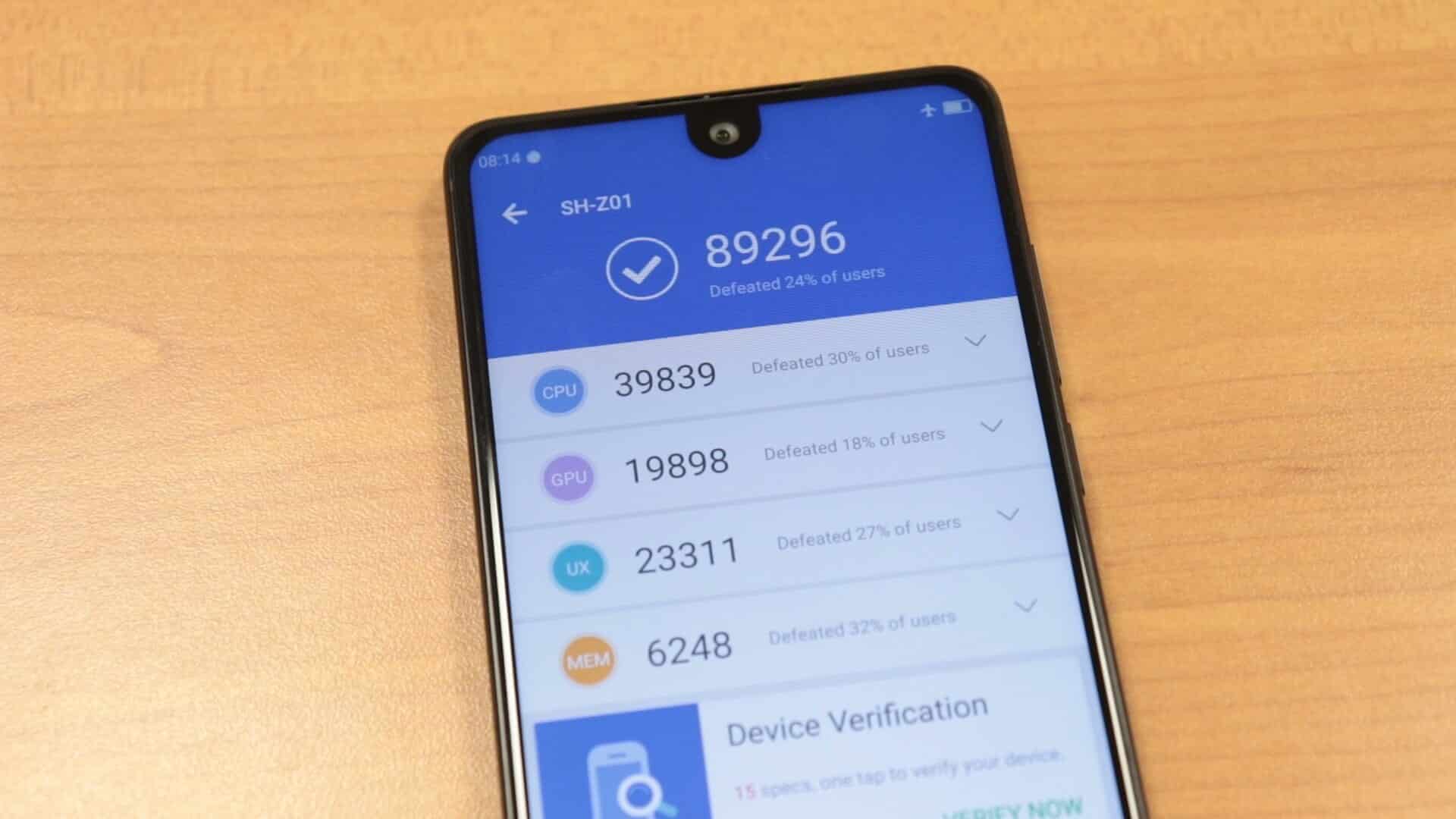 This phone gets 89296 points on Antutu which is not that great for a mid range device. Compared to the Mi A2 which gets 134348 points, performance of the C10 seems pretty bad, but it's not all that bleak. In Geekbench it gets 883 for the single core test, 4239 for the multi core test and 3702 for the renderscript test. Synthetic benchmarks obviously don't tell the full story as this device multitasks fairly fast and handles Chrome just fine for day to day web browsing. PUBG Mobile locks the graphics settings to low and even then it stutters here and there, so obviously don't pick this phone if you're looking for raw gaming performance. Even then, playing on it's relatively small screen won't be too comfortable of an experience. Regarding screens…
Screen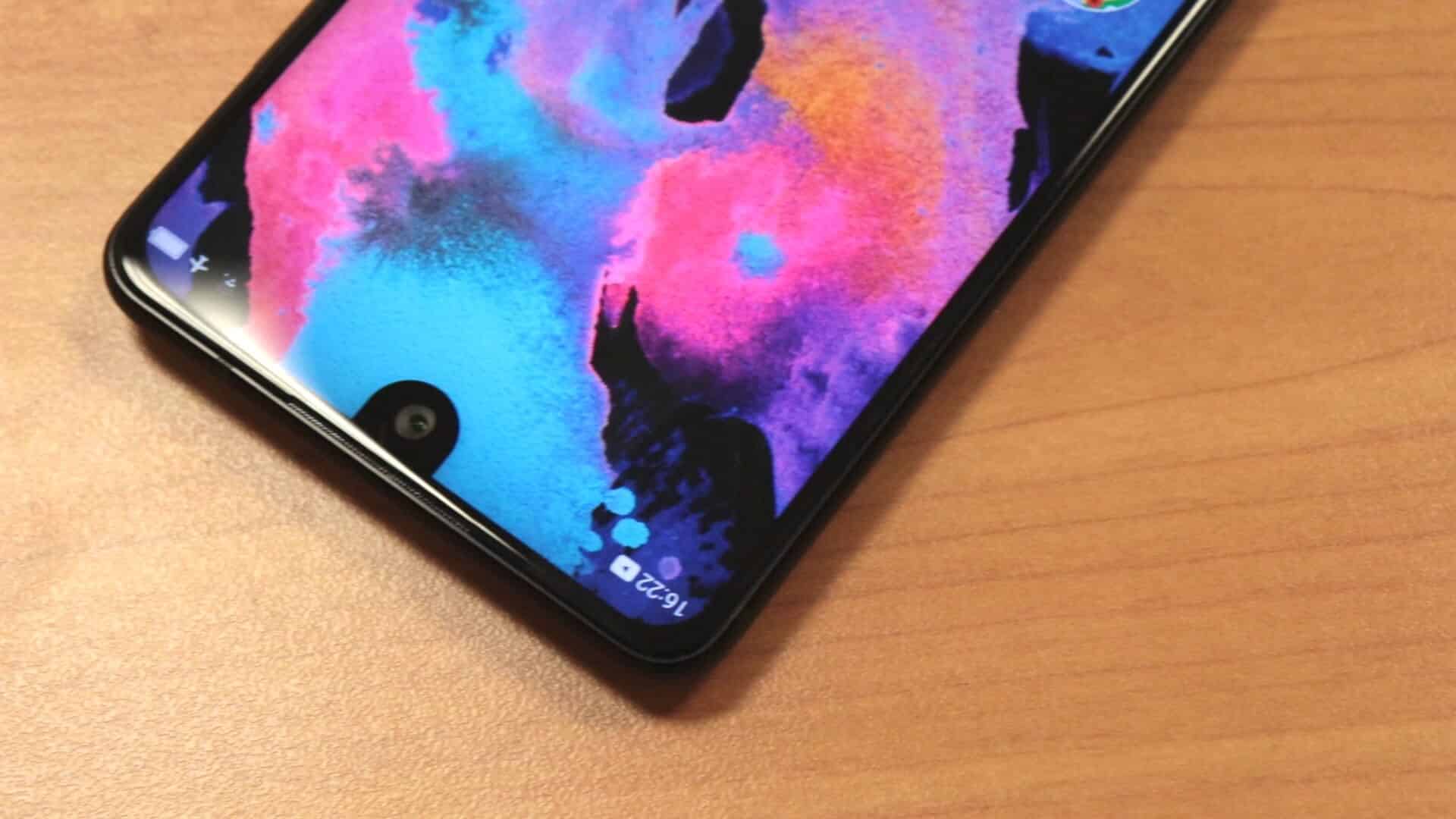 In a mid range phone like this, a screen usually won't be too interesting of a subject. C10's screen has some very rounded corners on the top including the notch, while the bottom just has regular, hard corners. You do get a relatively nice FHD+ IPS panel with a resolution of 1080×2040. Colors pop pretty nicely at higher brightness settings, and speaking of brightness this phone handles it pretty well. Lowest brightness doesn't go too low, but highest brightness is thankfully high enough for outside use.
Cameras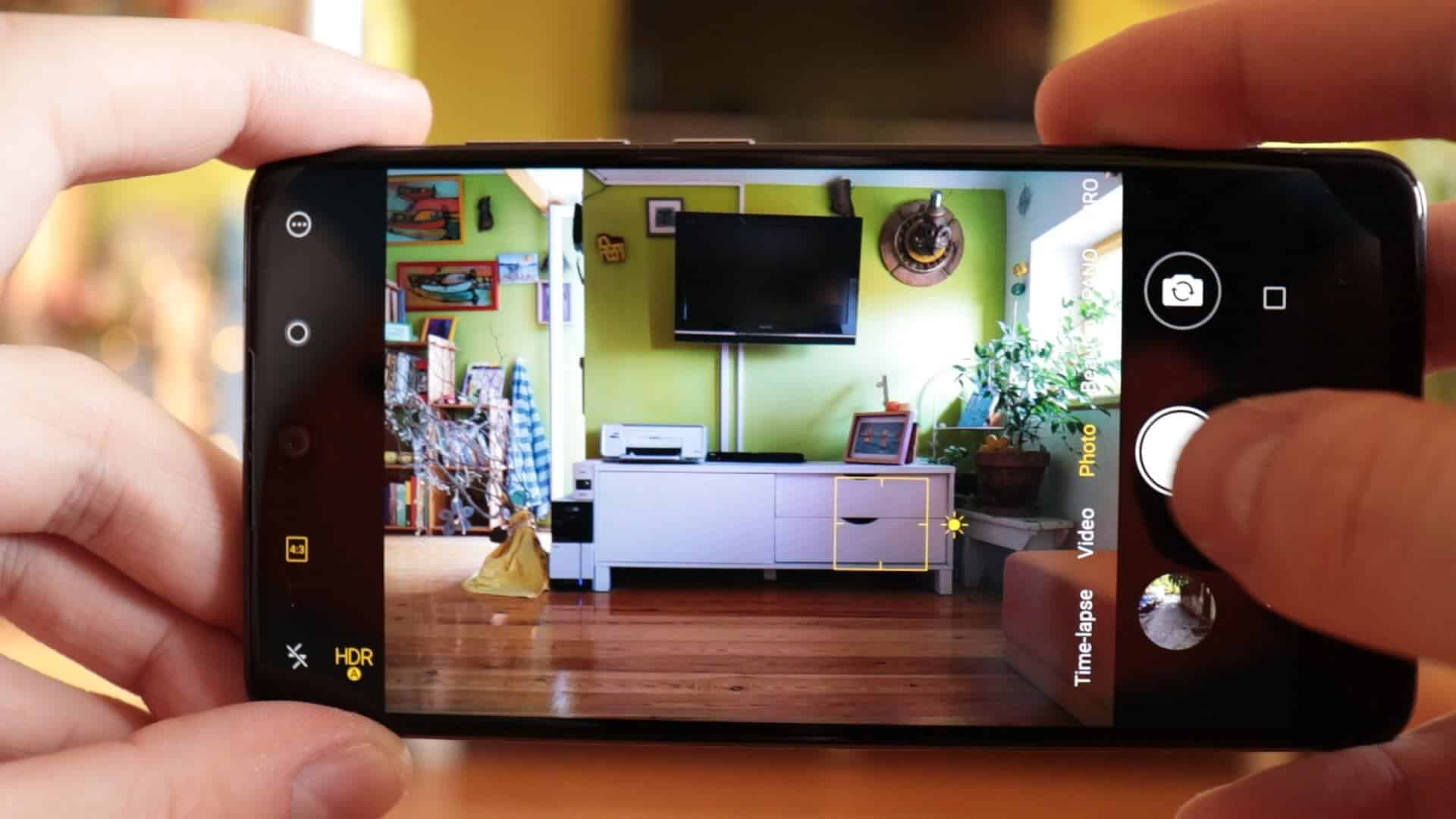 I have to say, this phone has quite an interesting thing going on with the camera. Unfortunately, the second camera is only used for depth detection in portrait mode so I think it's a bit of an useless addition, but the camera application itself is pretty feature packed. I'm happy to say that it also has a full featured manual mode with only the RAW option missing. The photos it takes on auto mode are lifelike, vibrant and just very pleasant in general. Given it's wide aperture, it's also pretty competitive at night, but only with still shots. Portrait mode gets you some pretty strong depth blur, but it's inaccurate as well so use it in moderation.
Switching over to video, the mild disappointment starts. No stabilization options at all, nor any slow motion modes available. Thankfully it does have 4K, but I don't think most people will find it very useful. Some EIS would go a long way here. All in all, it's a pretty competent camera in the price range with some nice software features like the picture-in-picture mode, but the second camera is a bit of a waste, and the addition of EIS would be extremely beneficial.
Audio Capabilities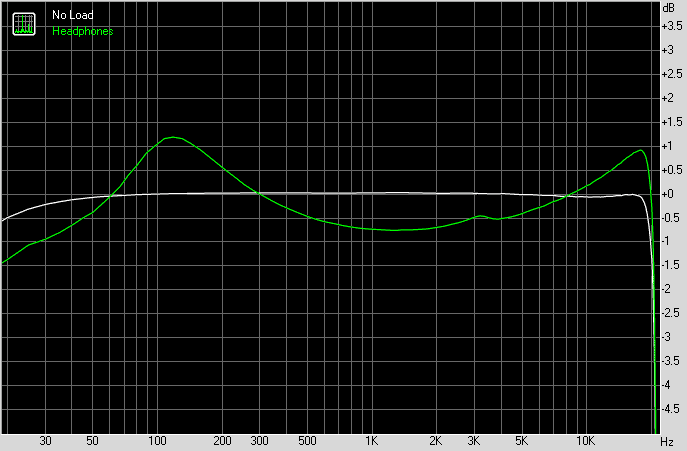 Testing the audio output on this phone yielded some fairly average results. Doing the tests with the headphones connected, we can see that the frequency response loses it's linearity and some distortion shows up on the low end. The stereo crosstalk also jumps up by almost 40dB with the headphones connected. These tests are done with a 55ohm set of on-ear headphones so results may vary with different loads. The audio output thankfully does get comfortably loud so it does seem to have enough power.
Similar situation for the speaker which gets relatively loud, but it carries some distortion along with it. Nothing tragic but you'll hear when you're pushing it. The plastic case doesn't resonate with the speaker that much so it doesn't help the tinny feel of the sound. For such a budget phone, I really didn't expect anything extraordinary from the loudspeaker so I wouldn't call it a disappointment by any means.
Battery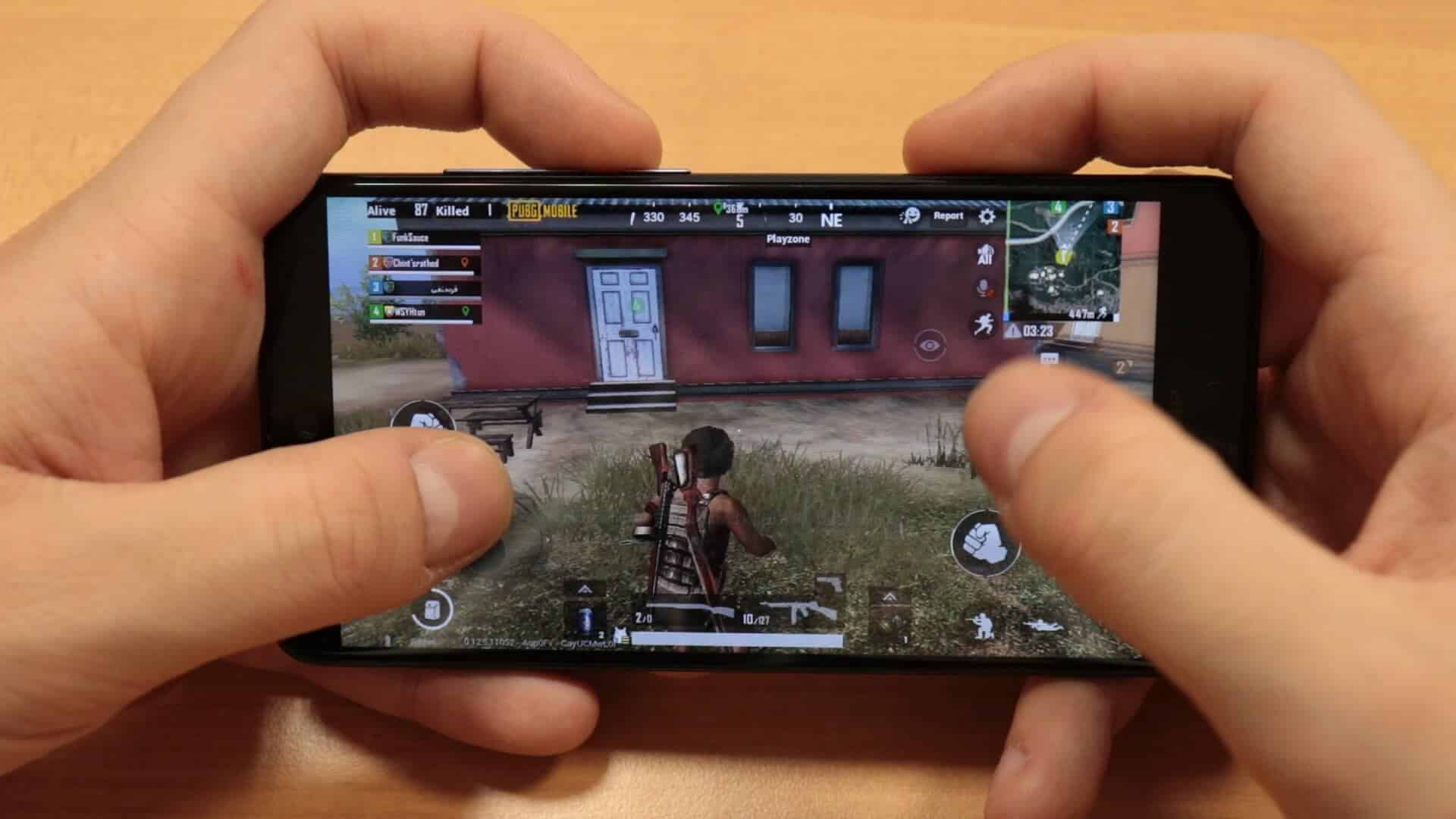 Running the Lab501 gaming test on maximum brightness for 15 minutes drained the battery by 5%. Playing PUBG mobile under the same testing conditions for the same amount of time drained the battery by 10%. So with a full battery, you could game on this phone for about 10 hours.
That's surprisingly good given the relatively small 2700mAh battery inside C10. It's standby times are even better since the phone shows little drain during the night and could probably last over a week if used sporadically. Suffice to say, I'm pleasantly surprised!
Additional features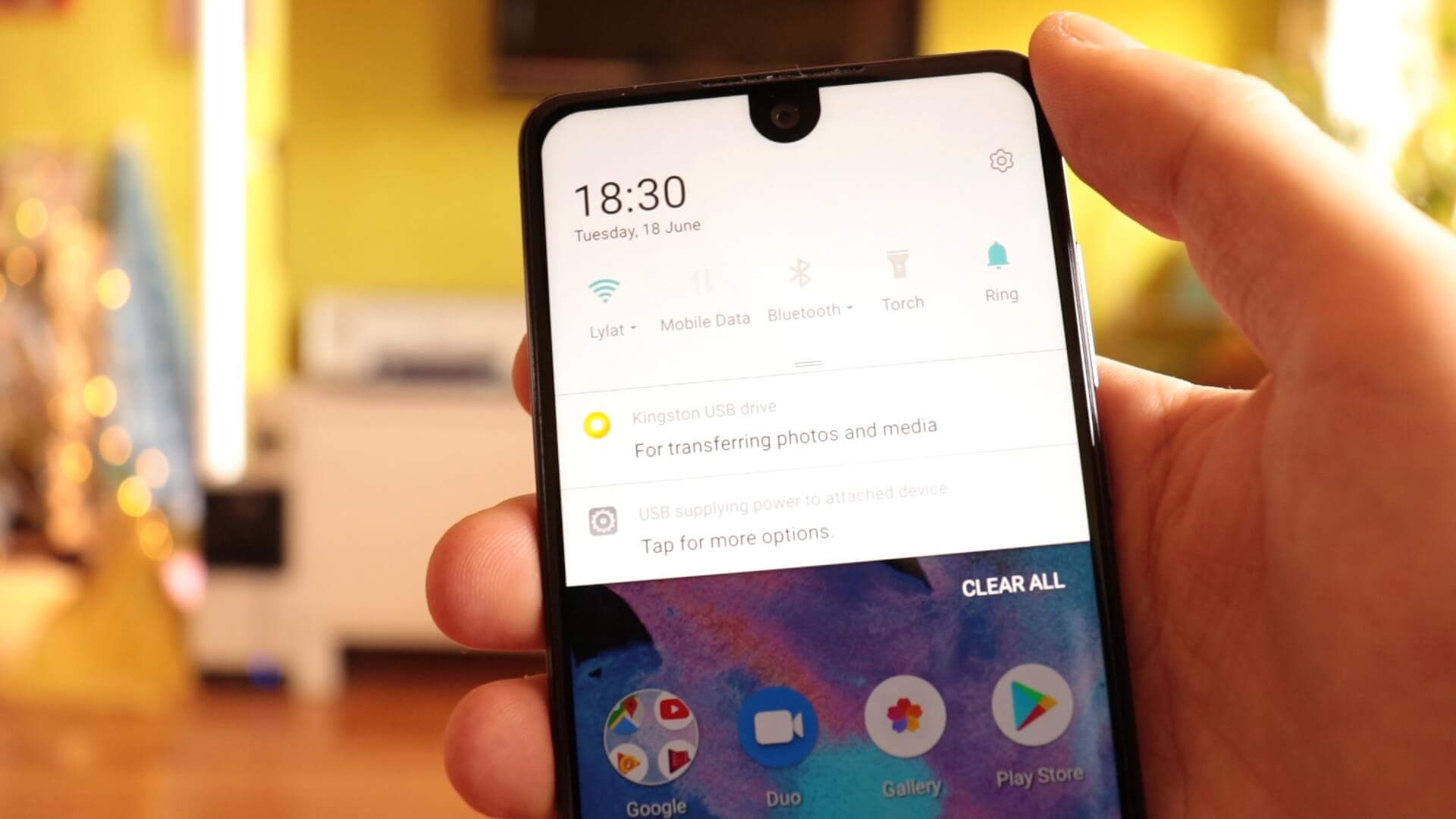 When it comes to additional features, this phone doesn't pack any surprises. Unfortunately, Sharp has even omitted an FM radio receiver software even though the hardware supports it. There's no FM radio application to be found anywhere! The fingerprint reader usually unlocks on the second try, but the results can vary and it's pretty fast when it works.
GPS also hasn't been proven too spectacular as it took a while to get my location acquired, but it works all right once it locks on the satellites. Finally, there's full OTG functionality here so you can plug in flash drives and all kinds of other peripherals into your phone. No problem!
Closure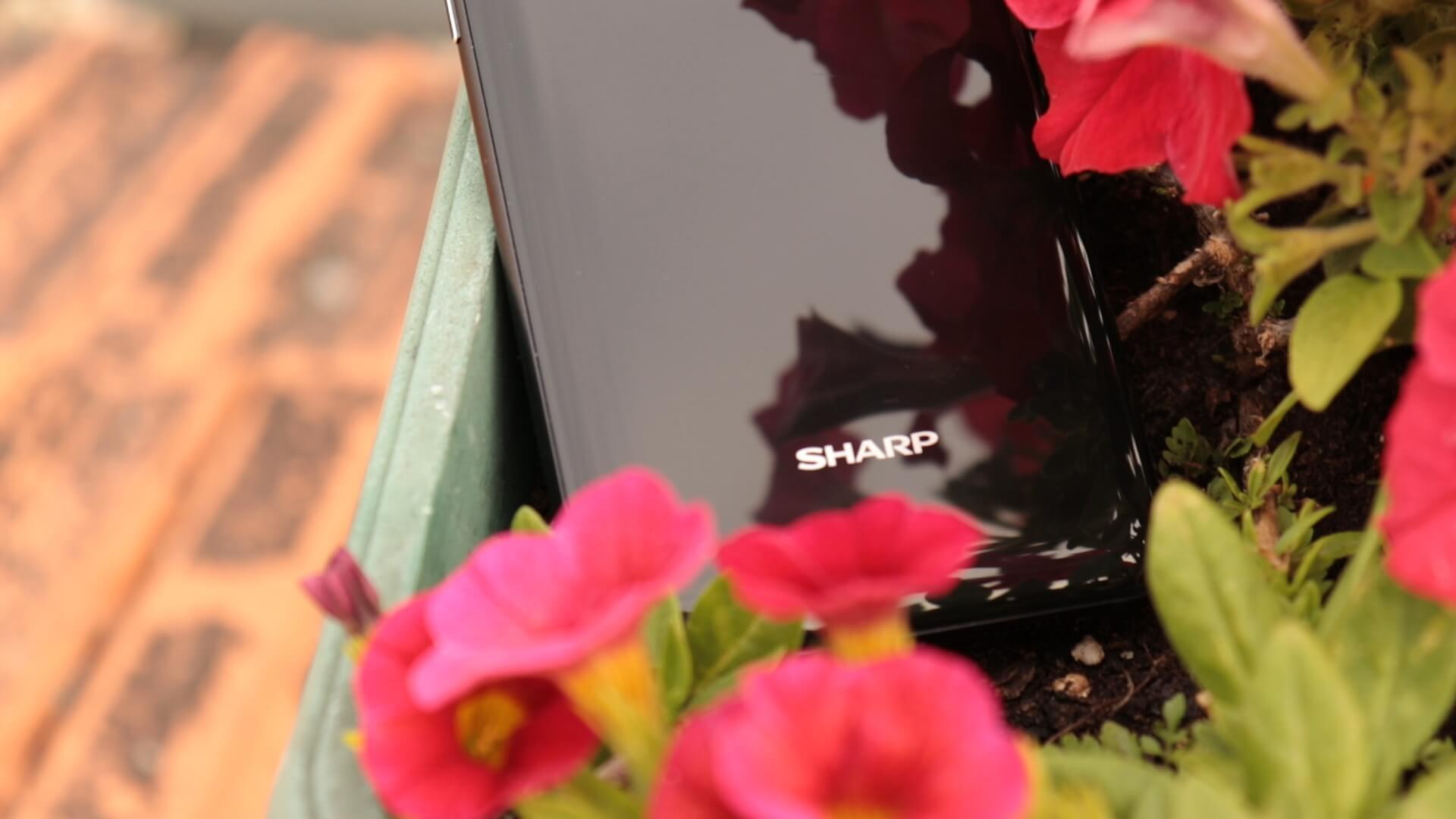 The Sharp C10 is an interesting budget phone with a pretty stern and business-like design. Even though the performance might not be the selling point here, you trade it in for a very respectable camera which I'd say is the highlight of this phone. Unfortunately some bad decisions were made, for example the removal of the 3.5mm jack and the lackluster notch handling, but all in all it could be way worse. In the end, all that matters is preference – what do you want out of your phone and what are you willing to sacrifice.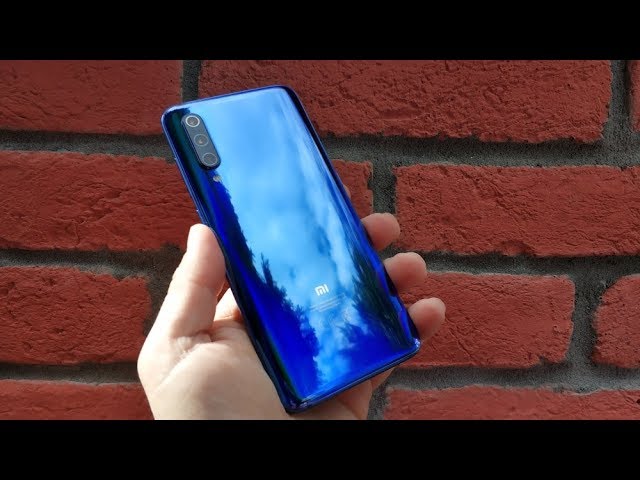 Xiaomi's flagship smartphone, Mi 9, has some awesome characteristics like design, powerful processor, and a great camera. Wanna know more about it? Stick around. I'll tell you all about it.
First Impressions
If we ignore aluminum frame for a moment, It can be said it is made entirely out of glass: the front panel is made of Gorilla Glass 6, and the back panel is Gorilla Glass 5. This model has a shiny blue gradient color, and there are two more color options: black and violet. There's also a Transparent Edition that pushes price tag way beyond $500.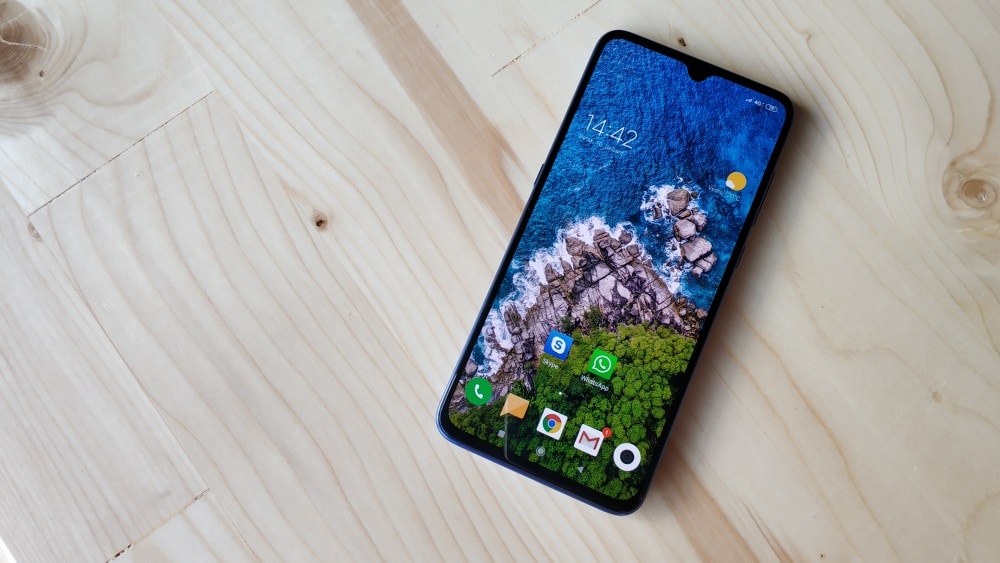 The glass gives the phone absolutely stunning look, but it also makes it prone to scratches and fingerprints. I recommend using silicon case that comes in the box, or some other type of protection you can buy online.
Mi 9 is Xiaomi's first phone with a dedicated AI button. Just press it and Google Assistant will instantly pop-up, giving you the most relevant information based on your online behavior. You can reassign it as I did. I'm using it to open the rear camera.
Screen
Mi 9 has a real jewel on the front: a 6,39 inch Full HD Super AMOLED screen. The best screen on any Xiaomi device so far has great readability under the sun and it's significantly better than LCD panels used on previous Xiaomi flagships. Above the screen is a 20-megapixel camera in a tiny waterdrop notch, and above that is a speaker. There's even more on top of that: sensors and a LED notification light, hidden from your eyes.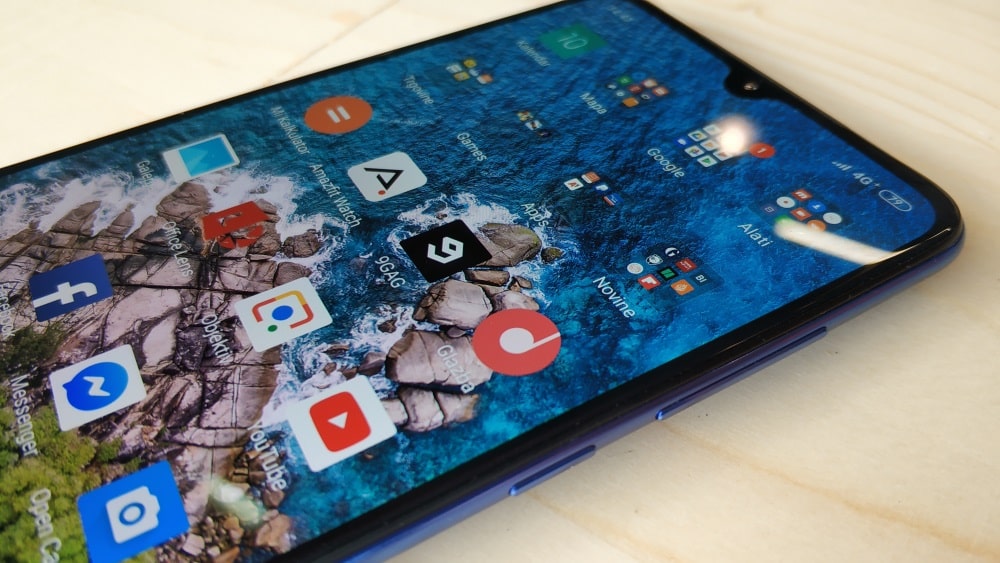 Great things are coming in waves with Mi 9 because under the screen is a fingerprint sensor, lightly illuminated so you can always know where to press to unlock the phone. Let's not forget Always-on colour display or Ambient Light, Xiaomi's name for this very usable feature.
Hardware, benchmark
Xiaomi Mi 9 is the first smartphone with Snapdragon 855, the most powerful chipset in the world. It runs like a grinder trough games and apps so if you're looking for a gaming phone, Mi 9 is something to seriously consider.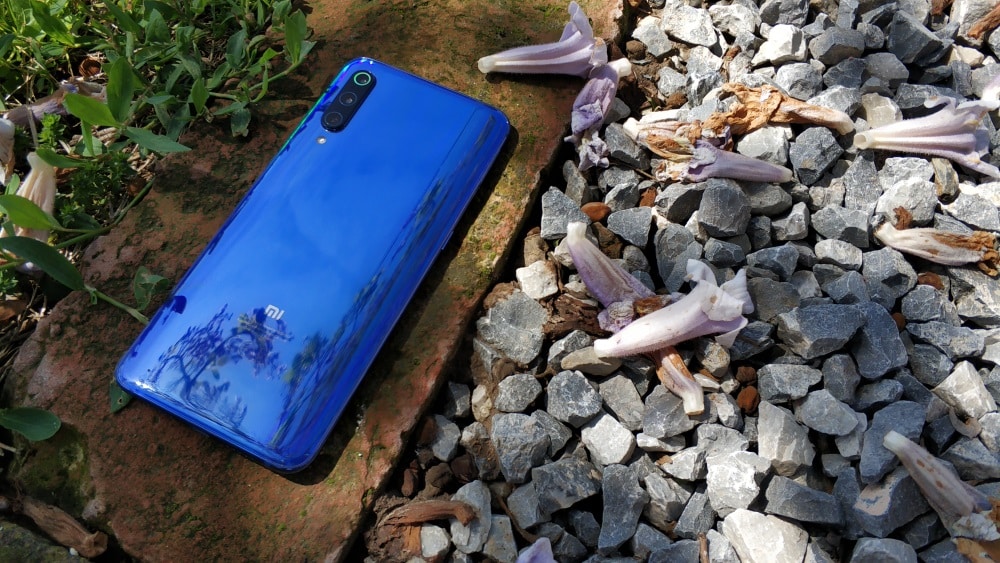 The phone in my hands has 6 GB of RAM and 64 GB of storage. Other flagships have at least double storage capacity, but this was a way to keep the device affordable to a much wider market segment. Xiaomi rightly estimated that 64 GB is enough for most users. After all, there is also a 128 GB version available.
At the bottom is a single loudspeaker with enough firepower to flawlessly reproduce music or gaming sounds. It is not a stereo speaker, though.
Camera
Camera quality has become an essential feature for many customers, and Xiaomi Mi 9 has really a great one to offer. Wait, not one but three! The main camera has 48 megapixels, second is 12-megapixel telephoto snapper and the last one is a 16-megapixel ultrawide sensor. Image quality is great with plenty of details.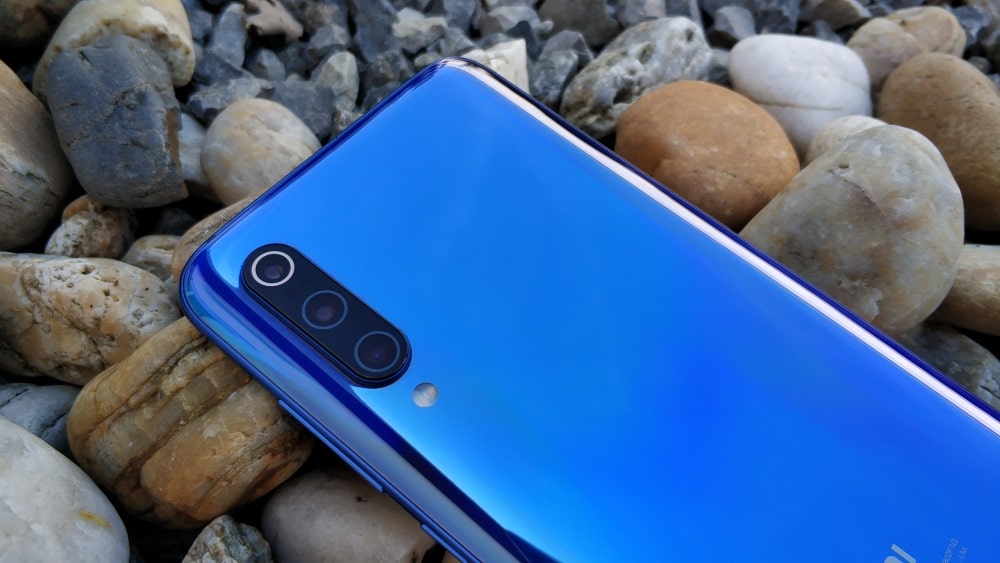 If you're looking for a smartphone that will give you a perfect photo in a way to simply get it out of your pocket and make a snap, Mi 9 is an obvious choice.
Software
Xiaomi Mi 9 runs the latest MIUI 10 on top of Android 9. It follows the same logic just like any other MIUI system before, with some nice new features like moving trough system with gestures. I'm using Xiaomi phones for years and this is the most polished and user-friendly MIUI by now. The system-wide dark mode is a nice feature, and there's also a Second Space. That's a part of a memory protected by password, where you can put all the apps and other content you don't want others to see.
Battery
The Battery on Mi 9 has 3.300 mAh, which is slightly smaller than last year's Mi 8. Although it is not as big as batteries on other flagship devices or even Xiaomi's own Redmi Note series, it is capable of reaching the end of a day on a single charge. Things get interesting when it comes to the way the Mi 9 charges.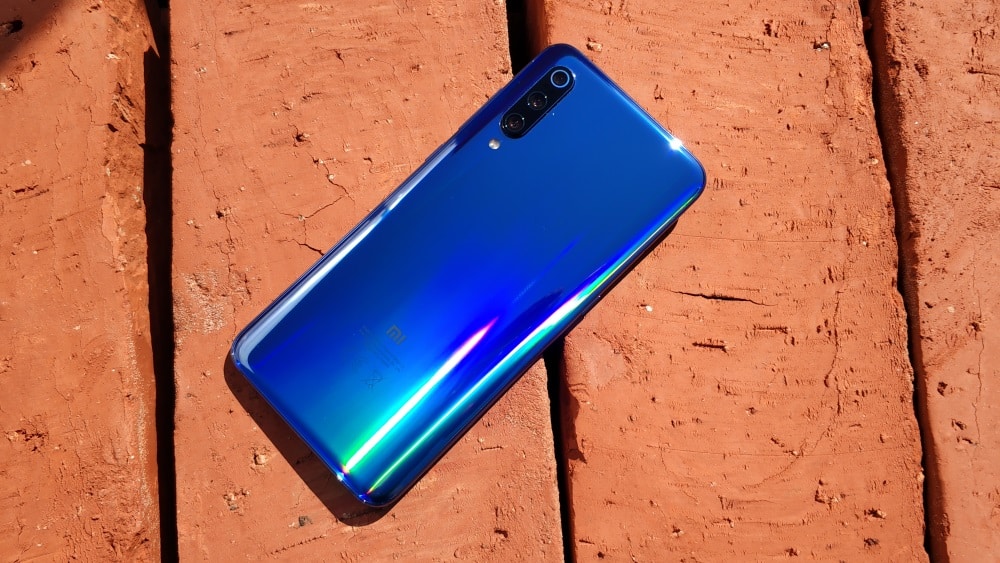 It supports wireless charging, something Mi 8 didn't have. Xiaomi just recently hopped in a wireless charging train, but it did it with style: Xiaomi Mi 9 has the fastest wireless charging among all the smartphones, capable of reaching full capacity in just an hour.
Verdict
Xiaomi knows how to hit a bullseye: it offered a handset with an insanely powerful processor coupled with enough of RAM to easily broke every app in pieces. Camera quality is astonishing, just as the design of the device. There's also a big shiny screen for awesome gaming and multimedia experience. With price as low as $322,99, Xiaomi Mi 9 is not only an impressive flagship smartphone but also the best-buy option for anyone who's looking for performance and top image quality. Stay tuned for more videos and don't forget to subscribe!