iOcean G7 Review – Octacore Phablet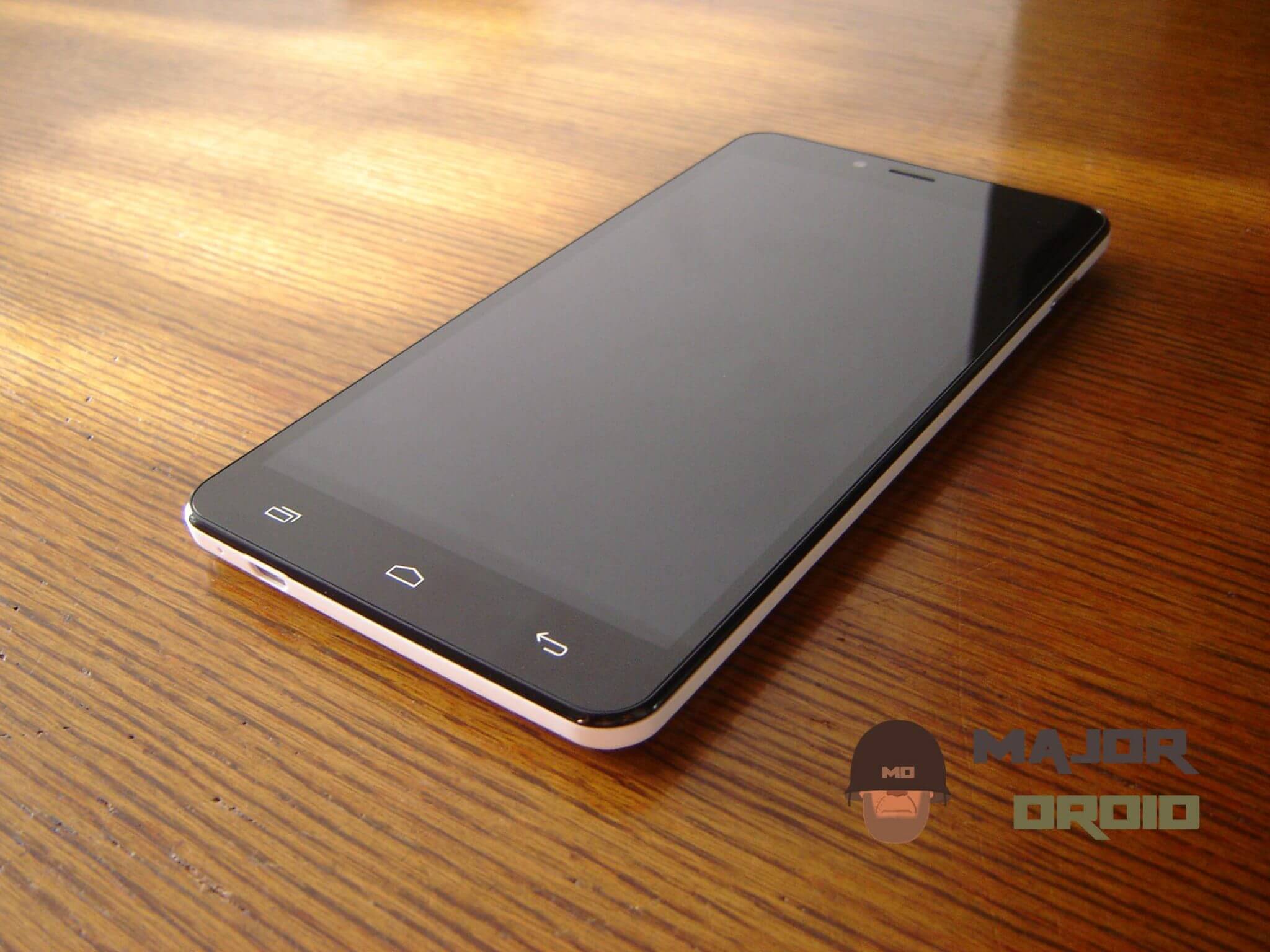 iOcean has presented in this year iOcean G7 phablet. It is really huge device, but do we not always say bigger is always better? So, stay here and find out more about this big phone from our iOcean G7 review. This phablet has strong hardware like octacore cpu, 2 GB of RAM, full HD display and many other nice features. iOcean company has shown before that they only want to offer to potential customers high-quality phones. And they really did that. So I only expect the same from G7 phablet. My first impressions are really good, you have really nice feeling while you are holding the phone. Also this device can be used as smartphone or tablet because of his size of the screen. And please don't get me wrong this phablet is slightly bigger than Note 3.
iOcean G7 Specifications
CPU: MT6592 1.7GHz Octa-core
GPU: Mali 450
OS: Android 4.2
RAM: 2GB
ROM: 16GB Micro-Sd Max 32GB of yes and
Screen Size: 6.44 inch, 1920X1080 pixels FHD
Screen Type: LTPS screen, OGS
Band: 2G: GSM 850/900/1800/1900MHz
3G: WCDMA 2100MHz/900MHz
Sim card: Dual SIM Dual Standby
Wifi: 802.11 b/g/n
GPS: Yes
Gyro: Yes
Light Sensor: Yes
G-Sensor: Yes
Proximity sensor: Yes
Compass: Yes
Status Indication LED: Yes
Gesture control: Yes
Gesture sensing: Yes
Rear camera: 13.0 MP with auto focus
Front facing camera: 5.0 MP
Battery: Li-Polymer 3500 mAh
Package accessories
You will receive the standard content as on all other iOcean phones. So except the device you will receive following accessories: screen protector, USB cable, user manual, one battery and of course charger. Charger and USB cable are in white colour and all items are packed in big white box.
Design and build quality
iOcean G7 is really beautiful phablet. It is possible to choose from two different colours black or white. I personally have white model and I love it. So if you decide to buy white model you can expect this. Front side is completely black, below the screen are three buttons and above is front facing camera with speaker. While the edges and completely back cover are in white. On the left side of the device with have button for volume and on the right side we have power on off button.
On the top is located slot for headphones and on the bottom is located Micro USB slot. The phone is made completely of plastic, plastic is smooth. It is notrough. You can use it with one hand, so one hand operations are easy to use because it is only thin 8.9mm. I personally love to use the phone with one hand as many other so this is really good for so big device. Also it is not too heavy, it weighs only 210g with battery.
From inside you can see three slots below camera, two slots are for sim cards (1 x micro sim card, 1x normal SIM) and one micro SD slot. Talking about build quality I only regret because it does not have any screen protection like gorilla glass so it is wise to use screen protector to avoid any possible damages.
Display
iOcean G7 has 6.44 inch screen with full HD resolution or 1920X1080 pixels. This was a good decision from iOcean company because any lower resolution would not be good for such big display. Pixel density is 443ppi, and it is also OGS (One Glass Solution) panel. One glass solution technology allows thinner panels, so this helps that body of device can be thinner. The viewing angle is good things to IPS technology, brightness is strong enough and colours looks really natural. The only drawback is a lack of protection because it does not have any display protection. So you can if you want to use screen protection which you get with other accessories.
Hardware and performance
iOcean G7 has completely the same hardware as iOcean X8 which I have reviewed earlier. I can say again that this hardware combination is win-win combo because you can use it for any purpose. It has strong octa-core processor with speed of 1.7Ghz, 2 GB RAM and GPU Mali 450. Below you can see benchmark results which are really promising, I tried several different benchmark applications to see how strong is the G7.
Apart from benchmark testing I tried also the play several popular games like GTA San Andreas, SubWay Surf and some other games. All games worked without any problems so I can freely say that this phablet is born for gaming. Because of a large display which is 6.44 inch big in reality you can expect slightly weaker results but not something major. This is completely normal so you don't need to worry about it.
iOcean G7 – Benchmarks results
Antutu: 26,631
Antutu X: 27,162
Quadrant: 16,869
Camera
G7 has 13 megapixel main camera with all standard features like on all other high end smartphones. While the front facing camera is five megapixel. Maximum size of photo is 4128×3096 pixels. The main camera has led flashlight which could be stronger in but for the most time it will be strong enough. Also it can record videos at 1080P@30FPS settings. In my personal opinion photo quality should be the same as on X8. But I have noticed that photo quality is better on X8. Don't get me wrong the photos taken by G7 are really good but they are slightly worse than on X8. I don't know why is that or can be improved. Below you can see photo examples in full size.
With maximum zoom
Up close
Battery
G7 has a battery with capacity of 3500 mAh. This capacity will be enough for one day of average use. You will need to charge the phablet every day. Maybe they could put battery with a larger capacity, it will be good move for iOcean. Also if you play games and if you watch movies all the time this will reduce battery faster and in this combination it will last several hours.
Connectivity
iOcean G7 comes in one possible version or to be precise, it comes as WCDMA model. So this is really good move because 3G network can work on 2100MHz/900MHz frequencies. This is really important for some users because in some European countries 3G is more covered with 900MHz frequencie. Also other functions like Bluetooth, Wi-Fi works really good as they should work. Also I think most of you want to know how GPS works. GPS works much better than on other older Mediatek chipsets. Maybe sometimes will happen that for the first lock needs several minutes but after that stays locked and and accuracy is also good. I know it is not as on Qualcomm devices but I think you will be satisfied.
Conclusion
I really cant say anything very negative about this phablet. Because it has really nice design, good build quality, beautiful screen and under the hood strong hardware . You have feeling that you are holding a expensive device. The only drawback in my opinion is a lack of protection for the display. Because it has no protection like Gorilla glass protection. So it is good for you to use screen protector to protect your screen from any possible damage. And last thing, battery for this beast should have larger capacity for longer use. Overall looking iOcean G7 is great choice if you are buying phablet at affordable price. You will not regret definitely. Price for G7 is about $280 and it depends on the China shops. Also if you want more information about this you can go to iOcean official website.