K2 Sport Smart Watch Purchase and Review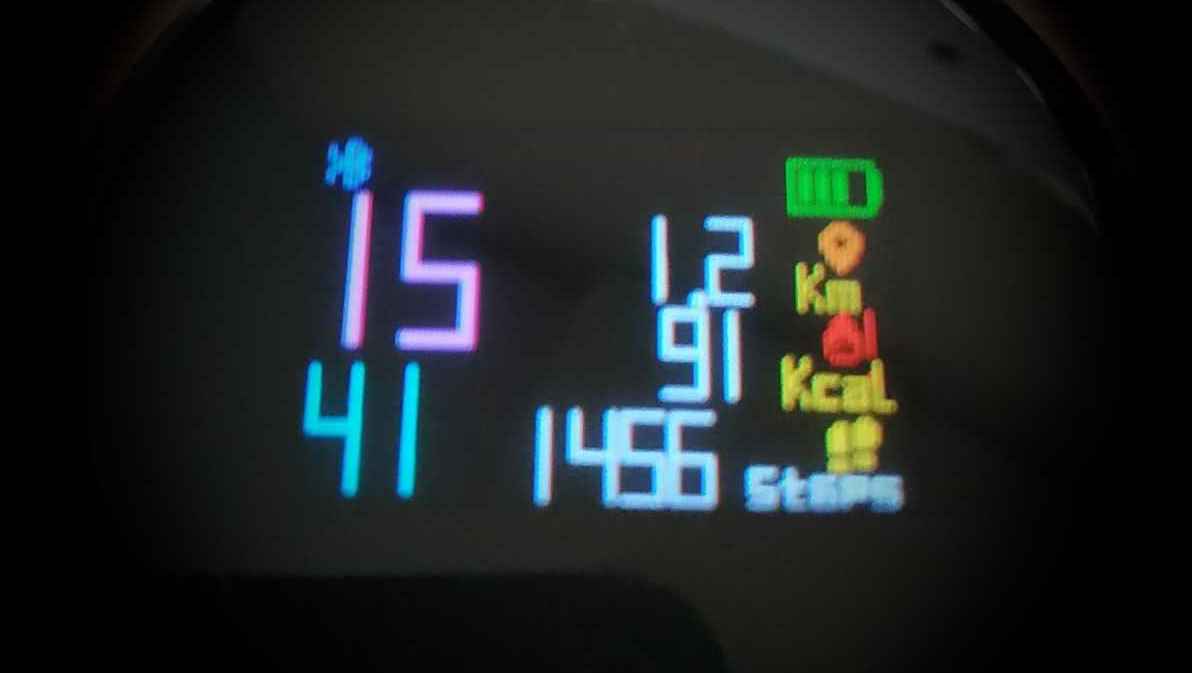 Few weeks ago I bought myself this K2 Sport Smart Watch. I pay this smartwatch 30$ and found it was great purchase. Following my thrill I have decided to make a quick review on this geek piece of my equipment.
Smartwatch has elegant design with colorful OLED display. Only one touch button stays hidden, and it is usable to navigate thru main menu with all tracking data.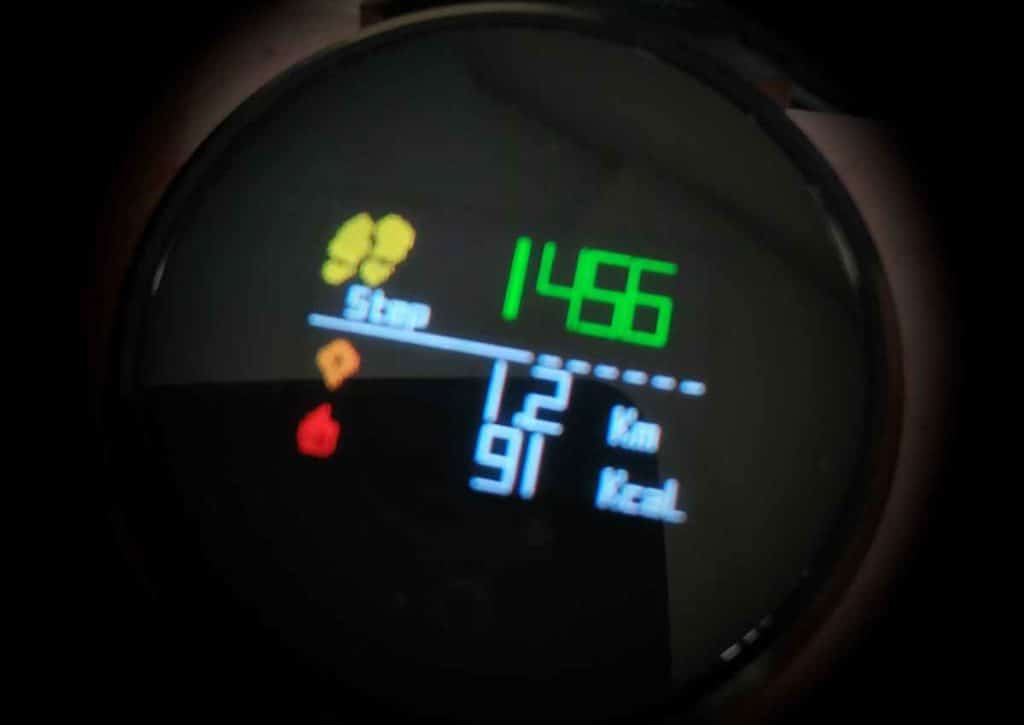 It has some quite handy functions, and while it is synchronized with mobile application it shows all day activities – diagrams and goals for that day. For about 30$ (price I payed) this Smartwatch offers a lot. It combines sync time from your smartphone, and sensor in combination with Nordic NRF52832 chip provides variety of tracking data like: Sleep monitor, Heartbeat, Blood Pressure, Burned Calories, Blood Oxygen Monitor and Pedometer.
Powerful but still elegant K2 Smartwatch description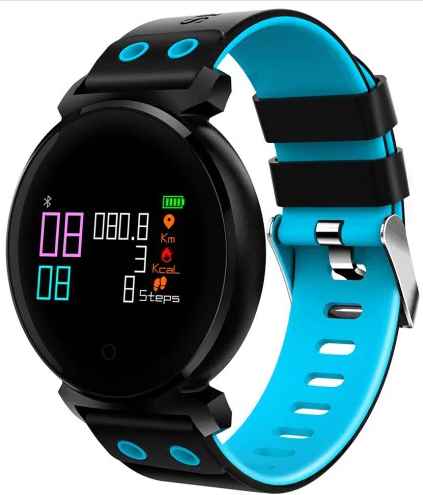 K2 Smartwatch has unique design and colorful 0,95″ OLED touch screen. Smartwatch uses Bluetooth 4.0 to communicate with your smartphone.
With 200mAh battery this watch can go on whole week. In my case watch actually run one whole week of medium usage. I carry it whole time, over night (while sleeping), and while taking a shower. It is water resistant with IP68 certified resistance.
You can operate basic smartwatch functions using just one touch button on it's display. Some extra functions are available thru smartphone app.
Body of this smartwatch has made of Zinc alloy, while strap is made of silicone. 3 colors you can choose: red, green, and blue, combined with base color – black.
Watch have these features: K2 Smartwatch have built in RAM/ROM 512KB/64KB, have sensor to turn screen ON when you lift your hand, alert vibrations (for Facebook, WhatsApp, Wechat, QQ, Line and for anti-lost function).
Pros: (+) Unique and elegant design, battery life, easy setup, reasonable price
Cons: (-) Touch screen is sensitive and drops of water will navigate thru menu, on a sunny day you can expect difficulties to see display info
Just to explain these cons: Drops of water navigating is annoying and not something that will do any harm. On a bright sunny day it is hard to see display info. Not impossible, but harder than it is case in dark or cloudy weather.
Only thing missing is GPS
To have complete sport tracker gadget, K2 Sport Smartwatch is missing GPS. For the price I can't say it is a bad thing, however it would be great to have GPS – showing on map our daily activities.
Smart Band User Guide
Connection instruction: Download iBand application from App Store or Google Play, by searching for iband.
Next is to pair band with phone app: Enable bluetooth on the mobile phone, open iBand app and go to settings to "Bind device". Tap on QR code and scan code you see on the smartwatch.
Smartwatch functions:
Press and hold HOME key for 3 seconds to turn on the device
Navigate trough menu and see all features this watch has built in
To power OFF this watch – Press and hold HOME for 3 seconds to turn OFF smartwatch
To enter Heart Rate Monitor – Navigate to Heart Rate Monitor, press and hold HOME button to start testing
Battery information:
Battery material: Lithium polymer battery
Battery model: JK352226
Battery Power Parameter: 0,74wh
Nominal Voltage: 3,7V
Rated Capacity: 200mAh
This watch is a great buy if you are looking for good build with a reasonable price. Watch have nice and quality build, solid body, with clear display. Straps are made of rubber, with different color. Choose color you like, and enjoy smart watch health data.
Display is bright; however it could be better on sunlight. This shouldn't be reason to skip this buy, because everything else is great.
Bluetooth Smart Watch K2 has resistance IP68; it is waterproof and has colorful OLED display. You can read Blood Pressure, Heart Rate, and Step counts using just watch or synchronizing it with iOS or Android application.
Check some Smart Watch models
Hope you'll find best Smart watch for you.
K2 Smart Watch Video Review
K2 Sport Smart Watch is worth buying. It gives advanced functions and data for athletes and for those who are watching they daily sports activities.
K2 multi-functional smart watch is compatible iOS and Android, with decent features. This watch is affordable, and very comfortable to wear, with decent battery life. Strap can be replaced, with other color or some other model you prefer. This one is flexible and comfortable to wear.
Smart Watch is easy to operate, with one touch button. One touch is used to navigate through the menu, while long press is actually to confirm to enter in current menu.
Why to buy this Sport Smart Watch?
Smart watches are commonly used daily driven gadgets. They help you track your daily activities, reporting within smartphone app with detailed graphical diagrams.
For any person, who wants to track steps, heart beat, blood pressure and sleep stages, it is worth to buy. Sensors are precise, and display is awesome. It is cool enough and still not to much splashy. Colors are for sure eye catching, but decent for any occasion.
Water resistance gives this smart watch one more boost in it's price tag. Sensors even track in water sports activities.