KKTick DT No.1 F18 Smartwatch [REVIEW]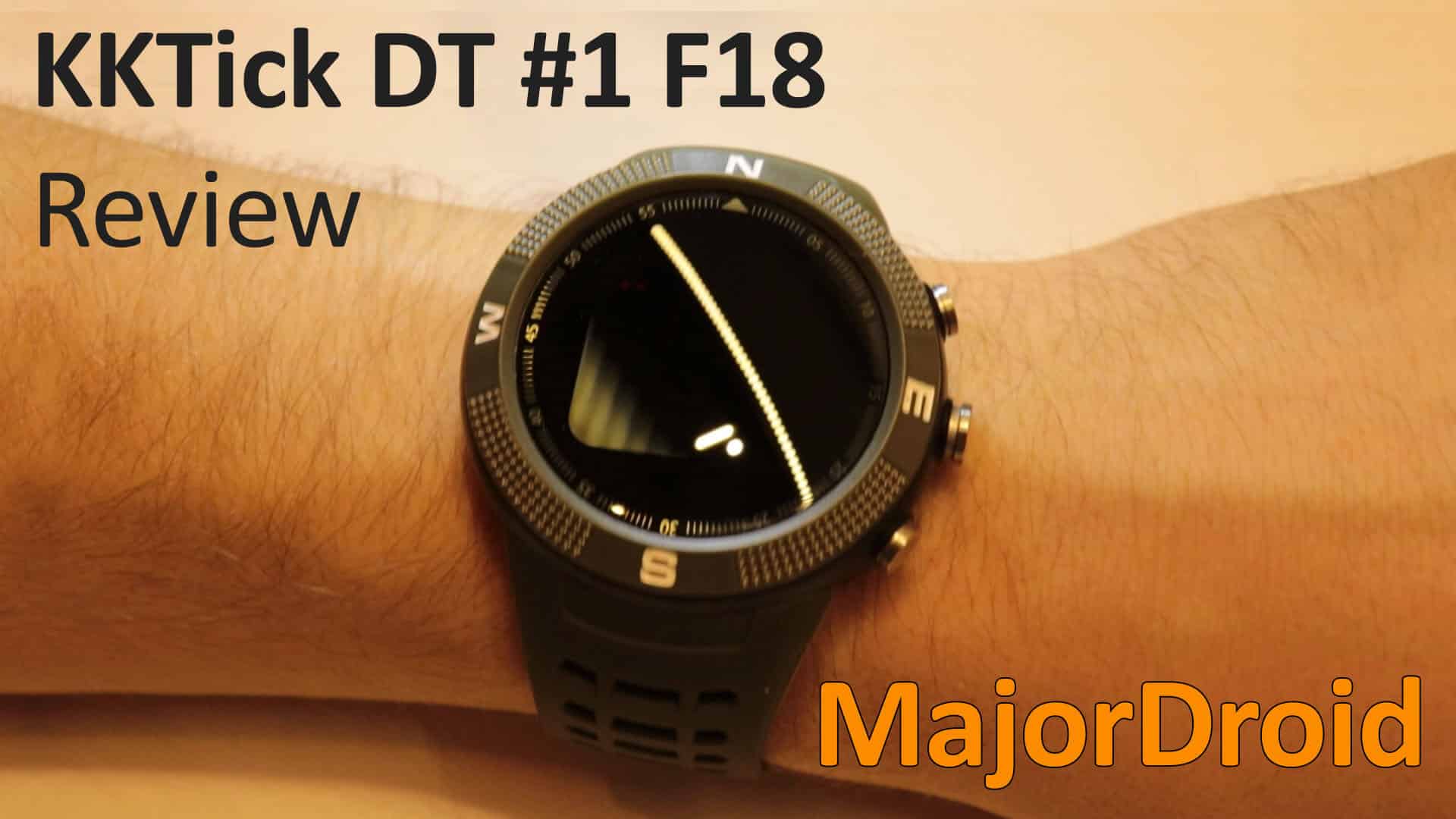 We got another Number One smartwatch, and this time it's the KKTick DT No.1 F18! Unlike the old F7, this watch has gotten quite the change in it's design, software and functionality. The F18 has a large rounded glass watch face that looks very nice at night and in the sun!
Instead of the overly complex design of the F7, we see a fairly simple combination of glass, rubber and metal. There is also a better resolution screen for easier operation and with it comes new and different software. Is this watch worth $50? Let's take a gander…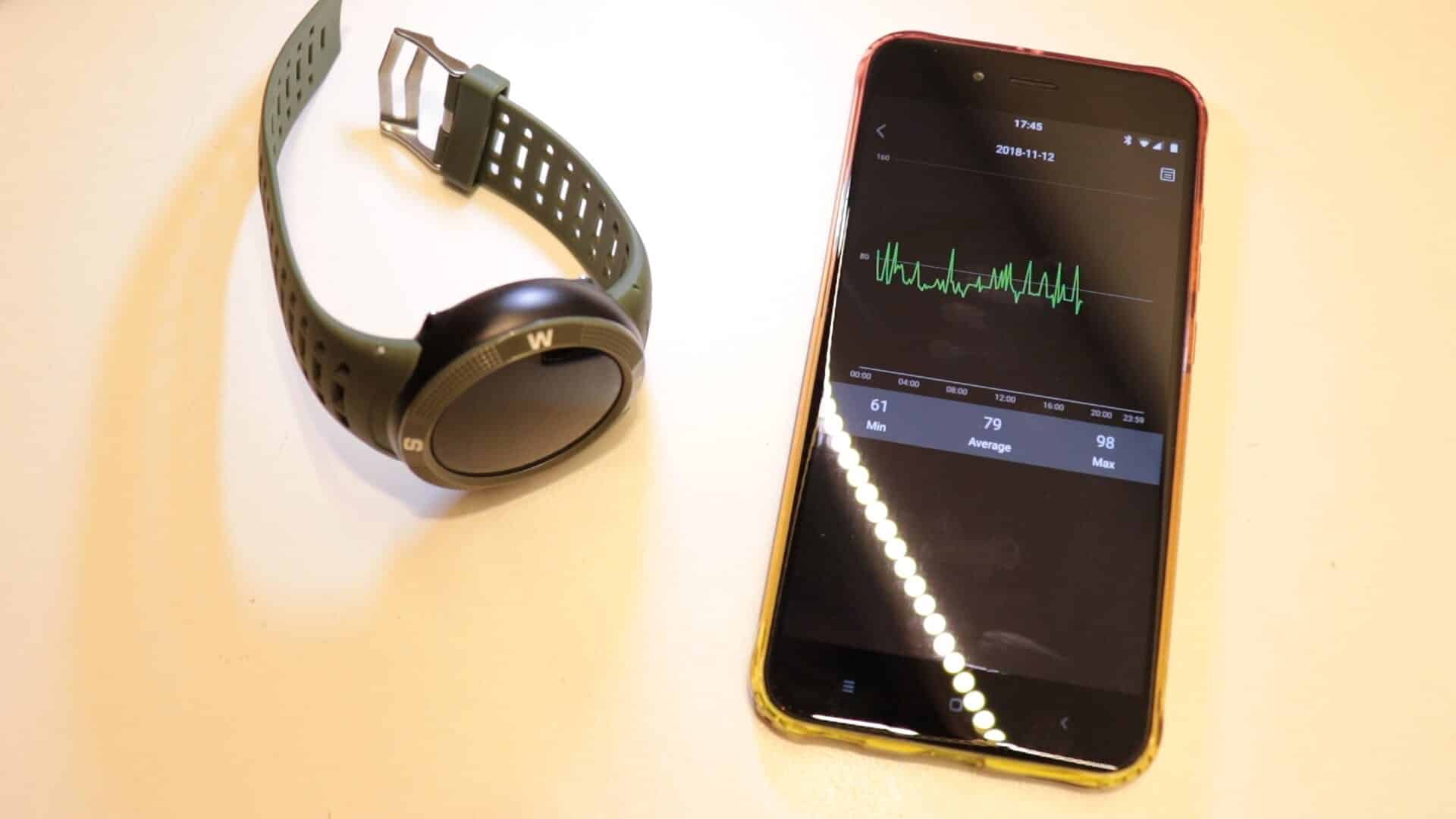 Build Quality
The construction of this watch consists of a plastic body with a rubber border and rounded glass above the screen. On the right side of the watch, we have (probably) aluminum buttons to control the system, which have a lot of wiggle-room and don't really feel firm in place. Fortunately, pressing them feels pretty satisfying. The curved glass on this watch is very reflective and looks beautiful on it's own, but combining it with a "robust" rubber design does not seem like the right choice to me. This watch just looks a bit weird and oversized.
KKTick also claims that this watch is waterproof, although they do not mention how deep can you go. Its rubber strap is large and flexible enough to make it comfortable to wear, and it could also fit on a thicker arm. Finally, the bottom is either stainless steel or aluminum with a charging port and a heart rate sensor. The design of this watch is an attempt at combining two worlds, the attractive glass surface is in contrast with the rest of it's matte plastic body. If this fits your liking, go wild.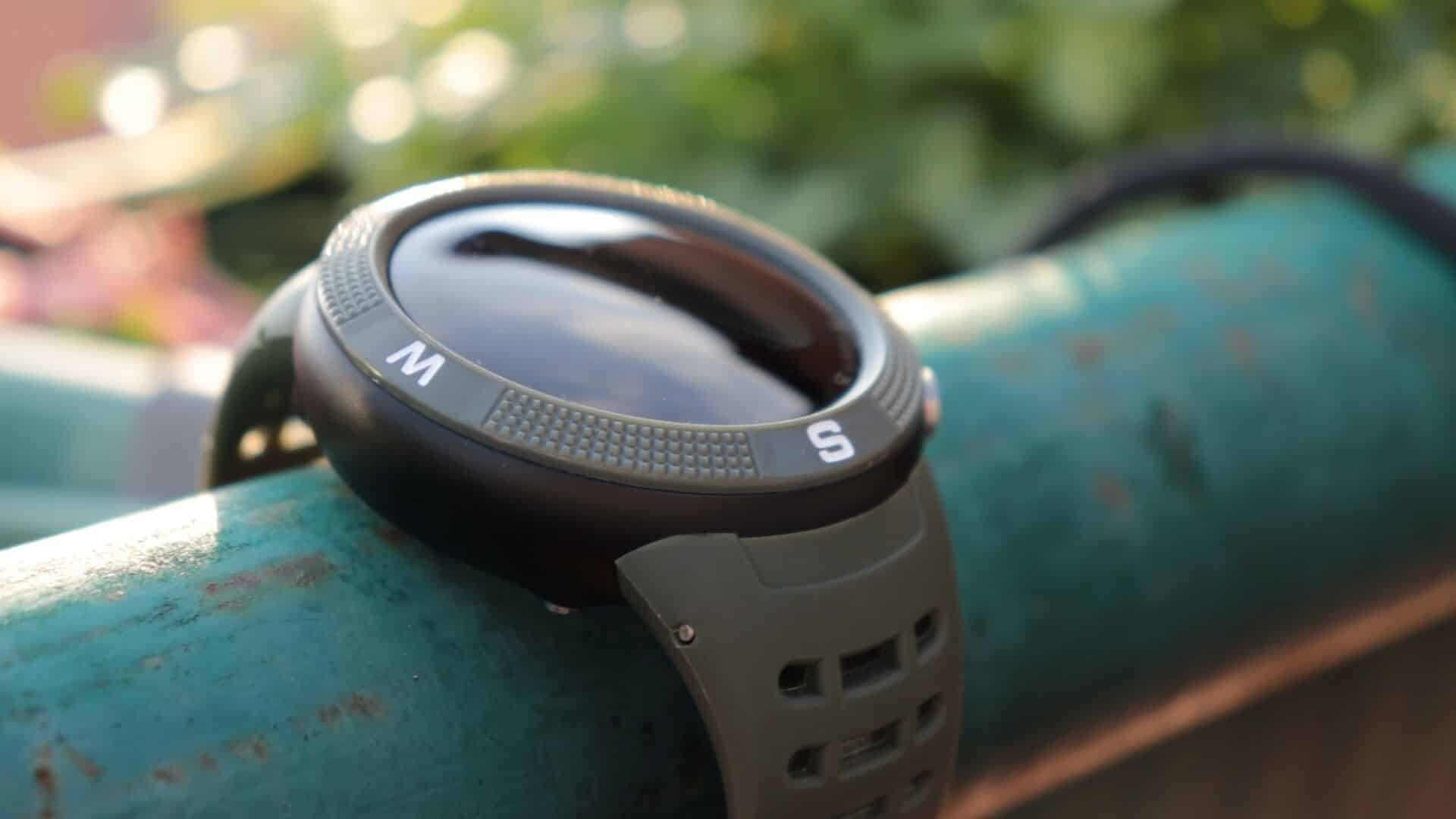 Operating system and functions
Now we come to perhaps the most important part of the smartwatch, its operating system. At first glance this watch has a much better operating system than the older F7, but when we take a closer look we see it's not all fun and games.
The first thing I noticed is a very slow horizontal refresh rate. It is possible that this is a screen related problem, but whatever it is it looks very tacky and unfinished. There's also a problem of way too little options, you can't even set the time without using the app!
Navigation is also a bit painful. The upper button is for power and changing the options, middle one is for selecting and the bottom one is for exiting and turning off the watch. This means that if you skipped a selection in a menu, you need to go all the way around and come back to it. Fortunately, the system itself works pretty much without issue, the problem is that it does not actually do much.
You can use tracking for one of the nine included sports, and this watch will track your steps, heart rate, movement speed, and other sport-related things. When you synchronize your watch with the phone, all these activities will be uploaded to the mobile app where you can preview them. Very painless process, I must add! Of course, there is also a compass, support for phone notifications, and three different themes.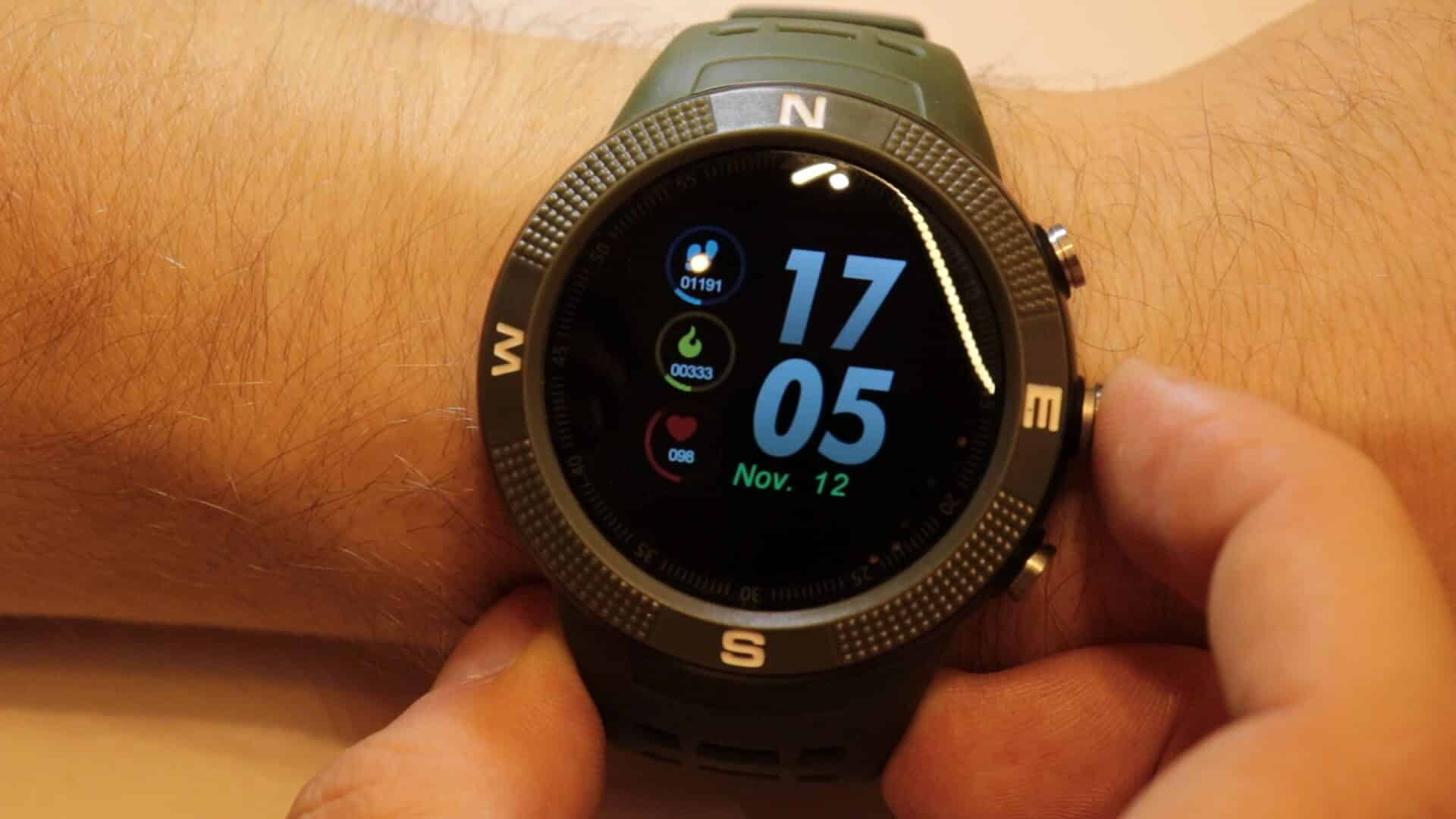 Screen
In this watch there's a 1.3″ TFT 240 * 240 resolution screen. For a smartwatch, resolution and screen size are quite satisfactory, but the display technology itself is not. The watch uses a rather unimpressive TFT screen whose biggest enemies are sun and contrast.
Since this is not OLED, at night you can see the backlight bleed revealing the edges of the screen. The situation doesn't get better under the sun since the information on the screen gets quite difficult to read, a big problem for a sport-oriented smartwatches. KKTick took advantage of the TFT LCD technology for it's cost effectiveness, but the problem is that such screens are usually quite inadequate for use out in the sun.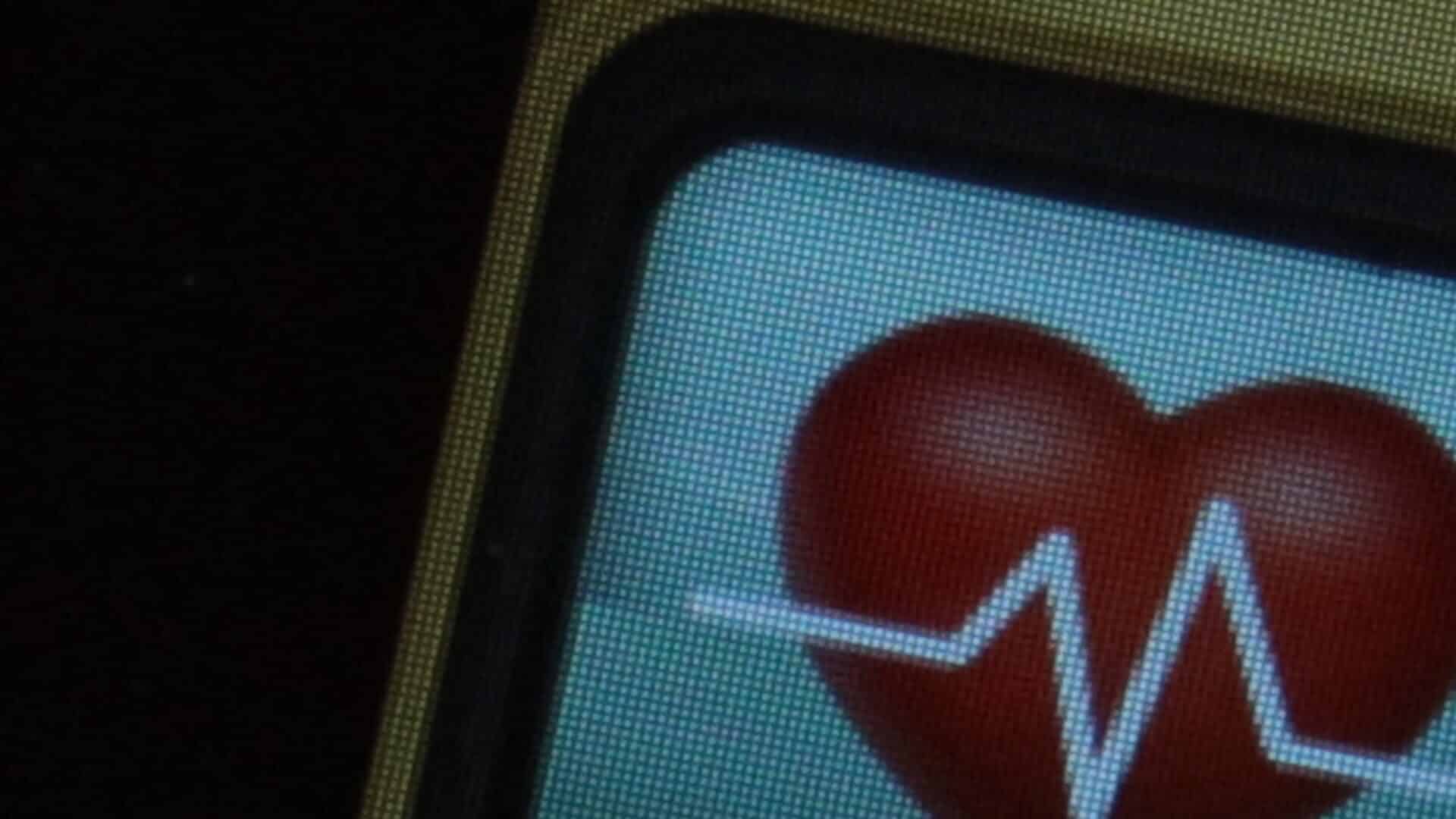 Battery
The battery is one of the better things about this watch. Although 350mAh is less than the average, the weak chipset compensates for it extremely well in this situation. KKTick claims that the battery can last up to 25 days in standby mode, but expect around two weeks without a charger if you use it regularly. That's still a very lengthy battery life!
I really have no qualms about the battery. The 24/7 heart rate and step counting is turned on, it's always connected to my phone and I often turn it on to check notifications or time. Along with all that, I've been using it for three days, and the battery is still over 90%. Pretty nice for such an inexpensive smartwatch.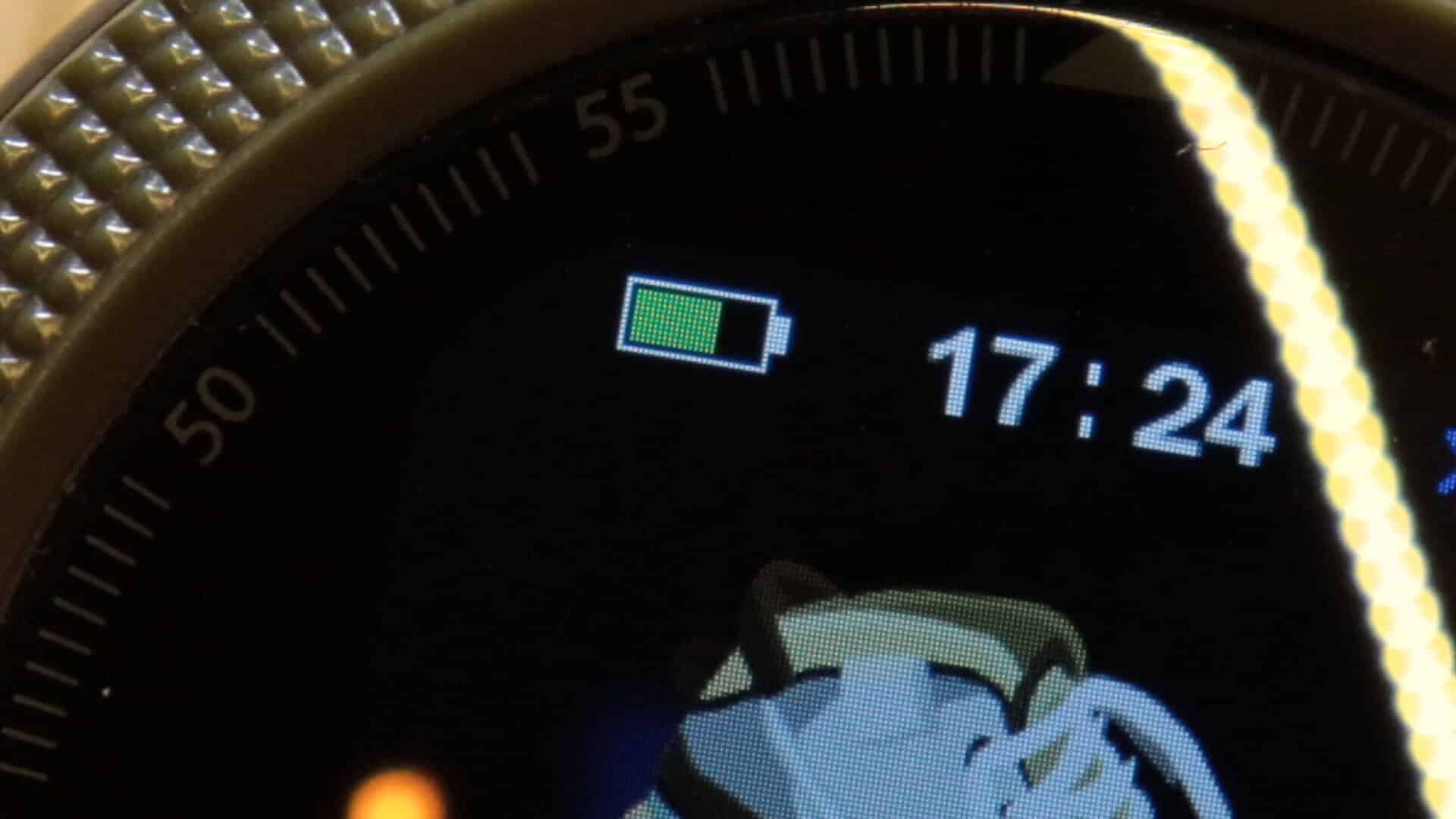 Application
Most of these smart watches require a "host" application installed on the user's smartphone. Unfortunately, many Chinese manufacturers share a single application, again, because of cost-effectiveness. In this case, it is a "HPlus" application that has the same problem as the operating system of this smartwatch, which is a lack of customization.
The application has… Prepare yourself … Eight options to change! Most are even trivial things such as alarms and screen timeout. Apart from the tremendous shortage of functions, the application still seems to function rather normal.
Pairing process was easy and the connection was stable, but the application had issues with missing notifications. It really depends on the smartphone and how they handle background applications. Still, I would not trust this watch if quick notifications are a priority.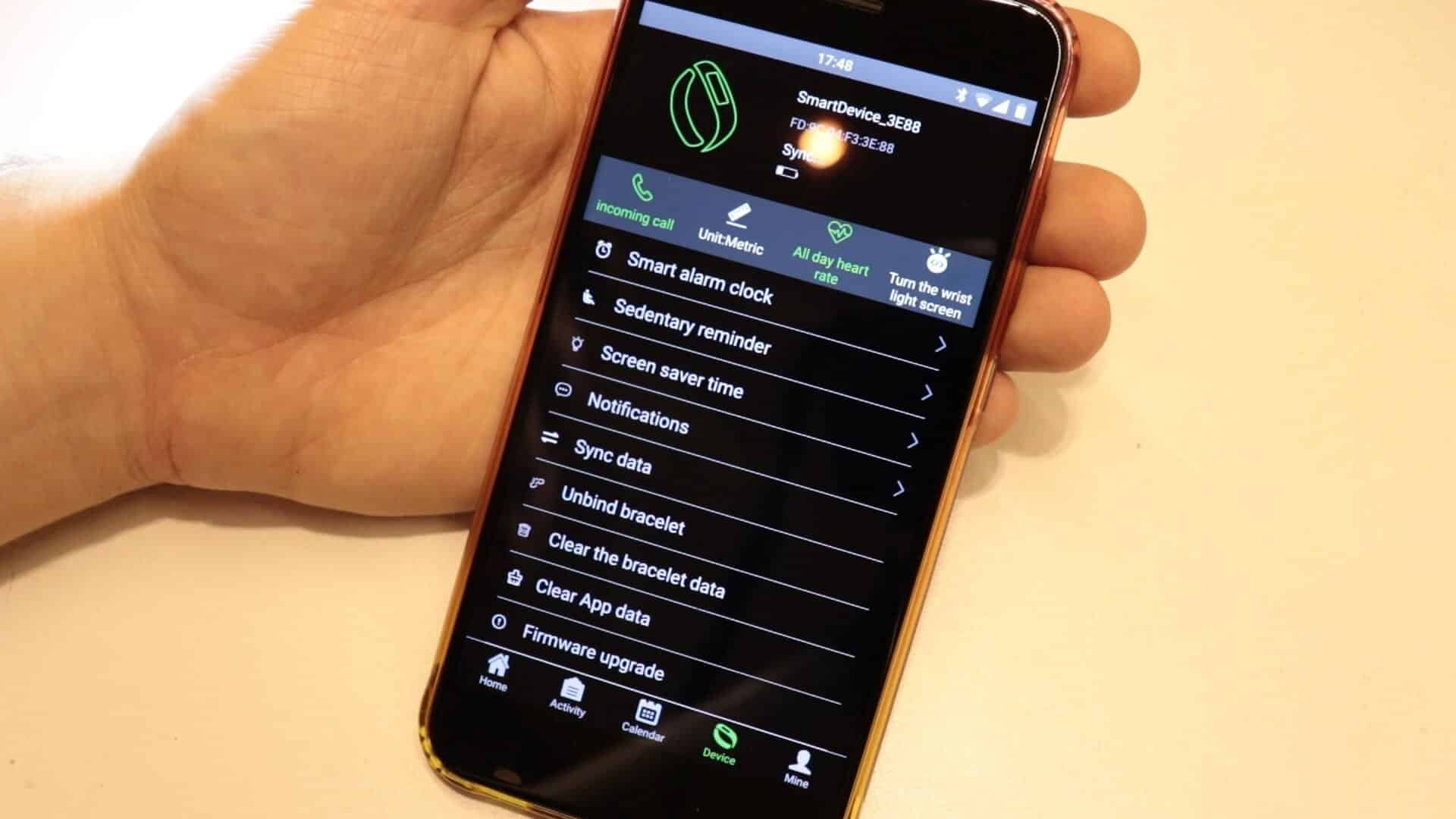 Conclusion
We can see KKTick tried, but I don't think it worked out. This watch is improved from the inside and outside, but still has a few issues that make it less enjoyable to use. From the extreme shortage of personalisation options and functions to brightness and heart rate sensor issues – this watch got itself in a rather difficult position.
Fortunately for KKTick, plenty of these issues could be solved by upgrading the firmware. In reality, the chances of getting a software upgrade for this watch are none. The black version is currently down in price and you can get it for just $33, so if it tickles your fancy – now would be the time to get it.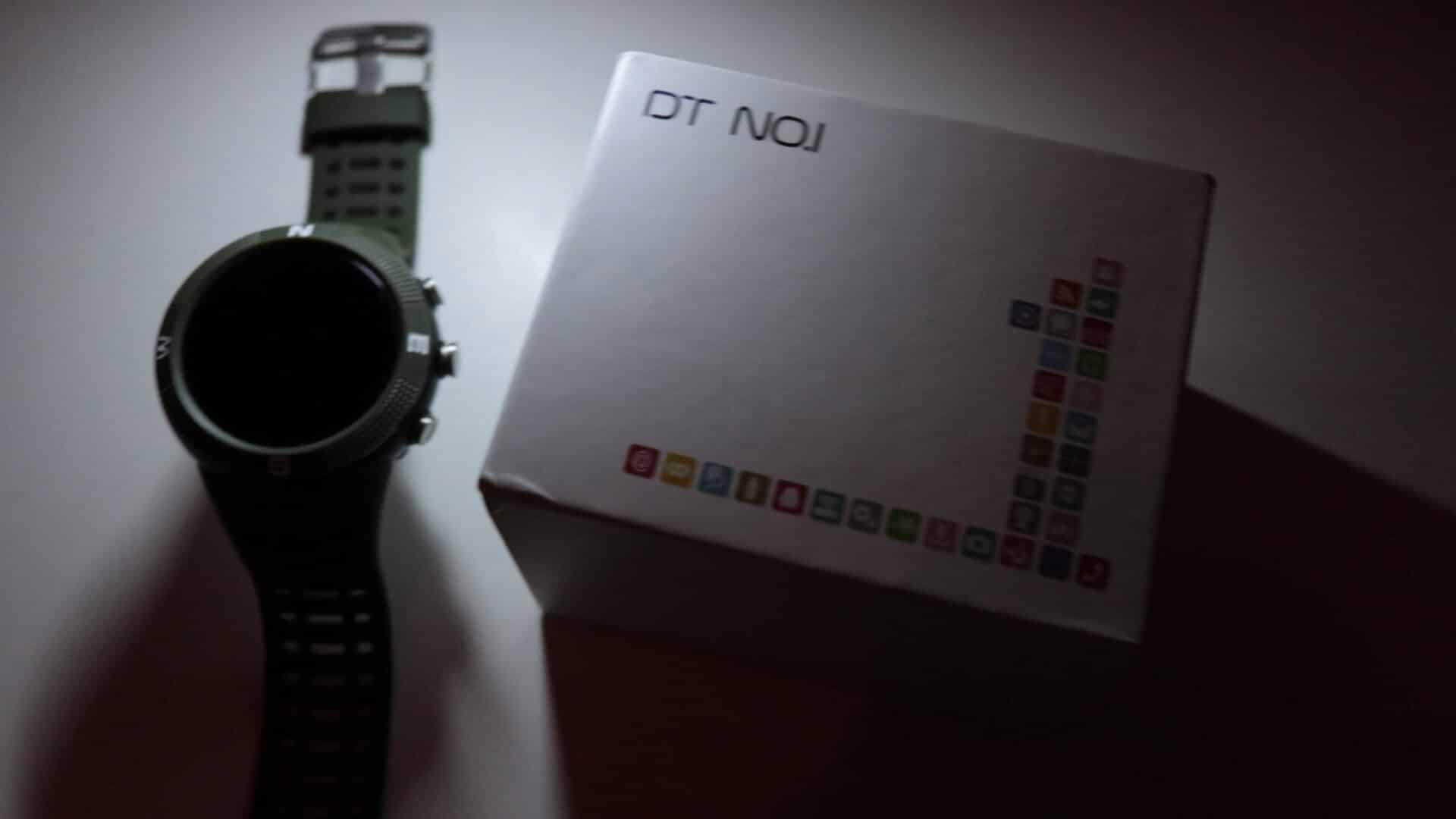 CHECK OUT THE OFFER ON GEARBEST!