Record High-Quality Webinars, Video Meetings, And Podcasts With One Tool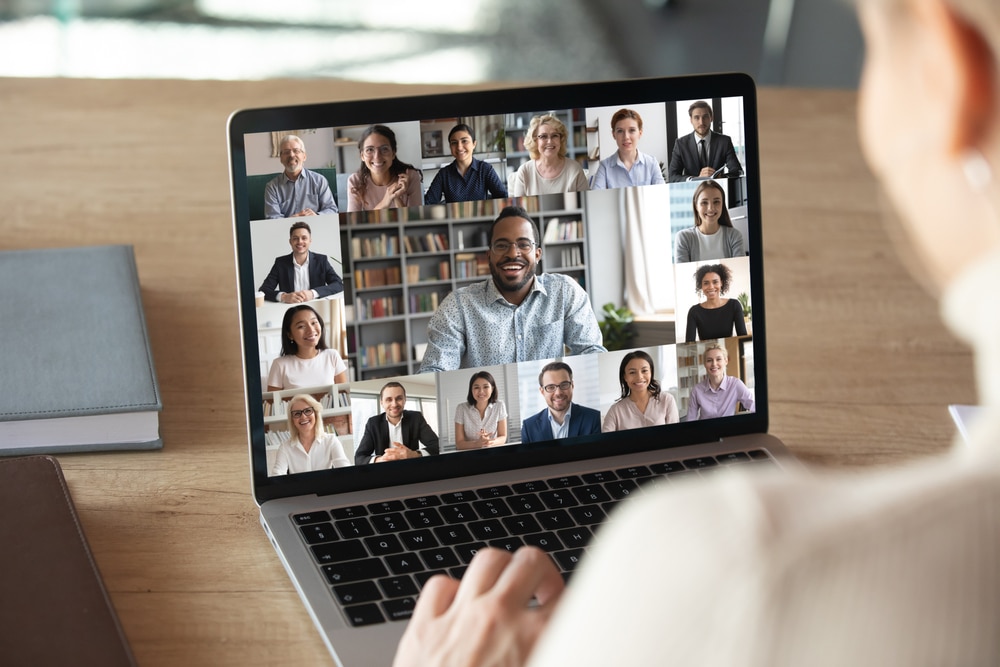 Webinars, video meetings, and podcasts are powerful tools that can help your business grow. They allow you to connect with your customers in real time, giving them a better understanding of your brand, products, and services.
A webinar is an online seminar that can be recorded for later viewing. Video meetings are like webinars but are live interactive sessions between two or more parties. A podcast is a series of audio files that can be downloaded or streamed to computers or mobile devices.
But these types of videos can happen only once. What was said and done in that video can not be reproduced again as exactly as it was. That makes recording it an imperative action to ensure that you won't miss anything. With the use of VEED's screen recorder tool, you can record high-quality video meetings, webinars, and training sessions. With VEED, you can create engaging content for your website, blog, and social media channels.
VEED Screen Recorder is a simple yet powerful tool that allows you to record your desktop, webinars, or video meetings. It is designed to be used by anyone. No special knowledge is required to take advantage of the screen capture tool. And if you think you need a tutorial to do this task, you may count on some guides that can help you with how to screen record on Mac and on Windows. 
The thought of recording your own video can be overwhelming, but with the right tools, it's not as scary as you think. Read on and find out the simple ways how you can record webinars, video meetings, and podcasts.
Reasons Why You Should Record These Types of Videos
The idea of recording and publishing webinars, online meetings, and podcasts is important due to many reasons. Listed down below are many reasons to record your webinars, online meetings, and podcast videos. Some of them might be your reason, too, why you should need the help of the best free screen recorders online.
To improve the quality of your webinar and podcast videos by eliminating the audio gaps between questions and answers.
To eliminate the need for transcription services by using text highlightings.
To create a searchable archive of your content that's easy to navigate through.
To improve customer service by giving them access to recorded content anytime they want it.
You want people to watch them again and again. These types of videos provide valuable information for your audience. You may even find that the best way to learn about a topic is to watch an expert explain it in their own words. If you're trying to sell your products or services, these videos can help you showcase your expertise and increase confidence in your brand.
Record your own webinars, video meeting, and podcasts in HD quality.
You can create videos for YouTube or Facebook Live with just a few clicks
Share recordings directly on social media or via email.
Record your screen while using PowerPoint or Google Docs.

For most people, the idea of recording and publishing webinars, online meetings, and podcasts is a bit intimidating. If you're not recording your webinars, video meetings, or podcasts yet, you should be.
How To Get Started With VEED Screen Recorder Tool
The VEED screen recorder tool makes it easy to record your next webinar or podcast in high-quality video format. To start recording webinars, video meetings, and podcasts with VEED, make sure to visit their screen recorder tool page. Then follow the listed step-by-step guide for screen recording.
Click on the start recording button to set up everything you need before you even begin recording.

Then you will be asked by a prompt message to allow or block the microphone. Choose to allow if you also want to record the voice along with your screen recording.

You will be asked to choose the part of the screen you want to be recorded. Do you want a tab, browser, or the entire screen to be recorded? After choosing, before clicking on the Share button, you'll need to tick/untick the Share System Audio base on your choice

Now, you can click on the Record Button to enjoy recording your screen for free.

Along the recording process you can see that on VEED's browser page, there are options for show/unshow cam, mute/unmute mic, and use a prompter. These can enhance the level of your recording process depending on the type of video you are creating.

When done recording, you can simply click on Stop and then you will be redirected to the editing page. So you can maximize the tool with the other features offered by VEED such as adding themes, backgrounds, or additional clips and editing it using the VEED editor tool.

When you're over with every retouch, click on Done and your video is ready. You may share it to social media and email platforms, save the URL link on your database, embed the video to your blog or website using its embed code, or forward it to other platforms. If sharing is not your thing, you also download it on your device.
Try This Tool Now!
No matter what kind of industry you're in, you probably use webinars, video conferences and/or podcasts regularly. Whether you call it "e-learning" or not, these methods of online communication are an essential part of marketing a business online – and people can learn a lot in this way!
It is easy enough to provide an overview of what VEED can do, but the best way to find out if a tool is a right fit for your organization is to test it out. Start small, and work your way up from there. Determine if VEED will help you improve communication with your various audiences, and see it for yourself. There's plenty more information on their website as well.