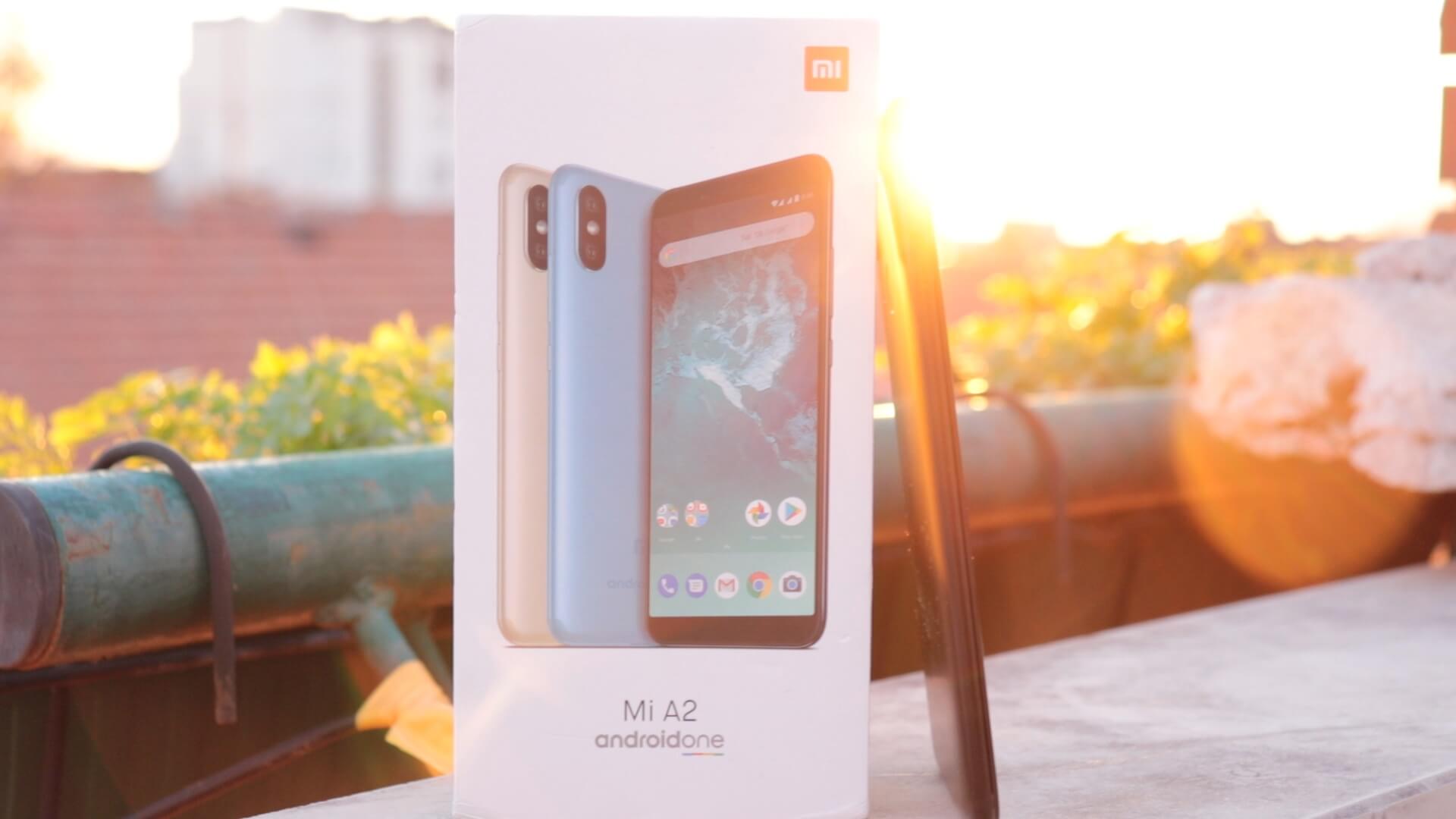 Xiaomi has added a second competitor to it's Mi A series of smartphones. Both the Mi A1 and the Mi A2 are known for being extremely well balanced smartphones with great update support and just an enjoyable user experience all around, but the Mi A2 brings a few improvements and for some people, maybe a few downgrades over the older A1! Regardless of opinions, this phone is sure to leave it's tracks in the history of Android smartphones. Let's see what the fuss is about and clear the air!
Build Quality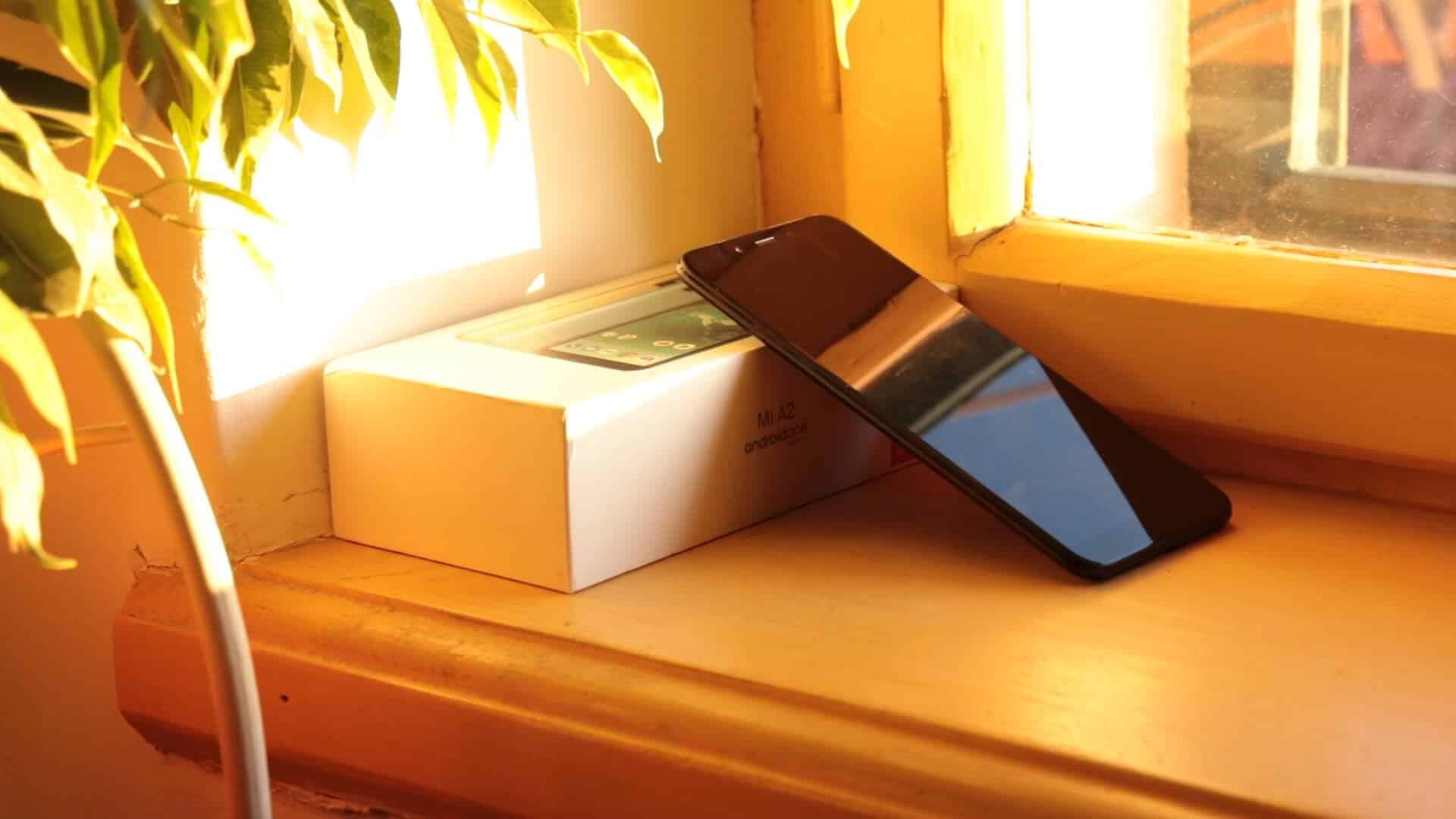 This phone takes a lot of it's design cues from the previous A1, including but not limited to: back material, fingerprint sensor position, USB port position, side buttons design and other things. Mi A2 actually omits the capacitive buttons from the A1 replacing them with a software navigation bar. It also has rounded screen corners, and a different camera position.
It feels pretty nice and heavy in hand, but some may find it's size a bit overbearing. There are three hardware buttons on this phone and they feel really tactile. The click they make upon pressing is loud and the travel distance is good enough that you'll know when you pressed them.
I only wish Xiaomi textured the power button. Mi A1 lacked the same thing, even though a textured power buttons makes it really easy to identify only by feel. The texture is especially useful if you're fiddling around the phone in your pocket trying to change the volume.
Android OS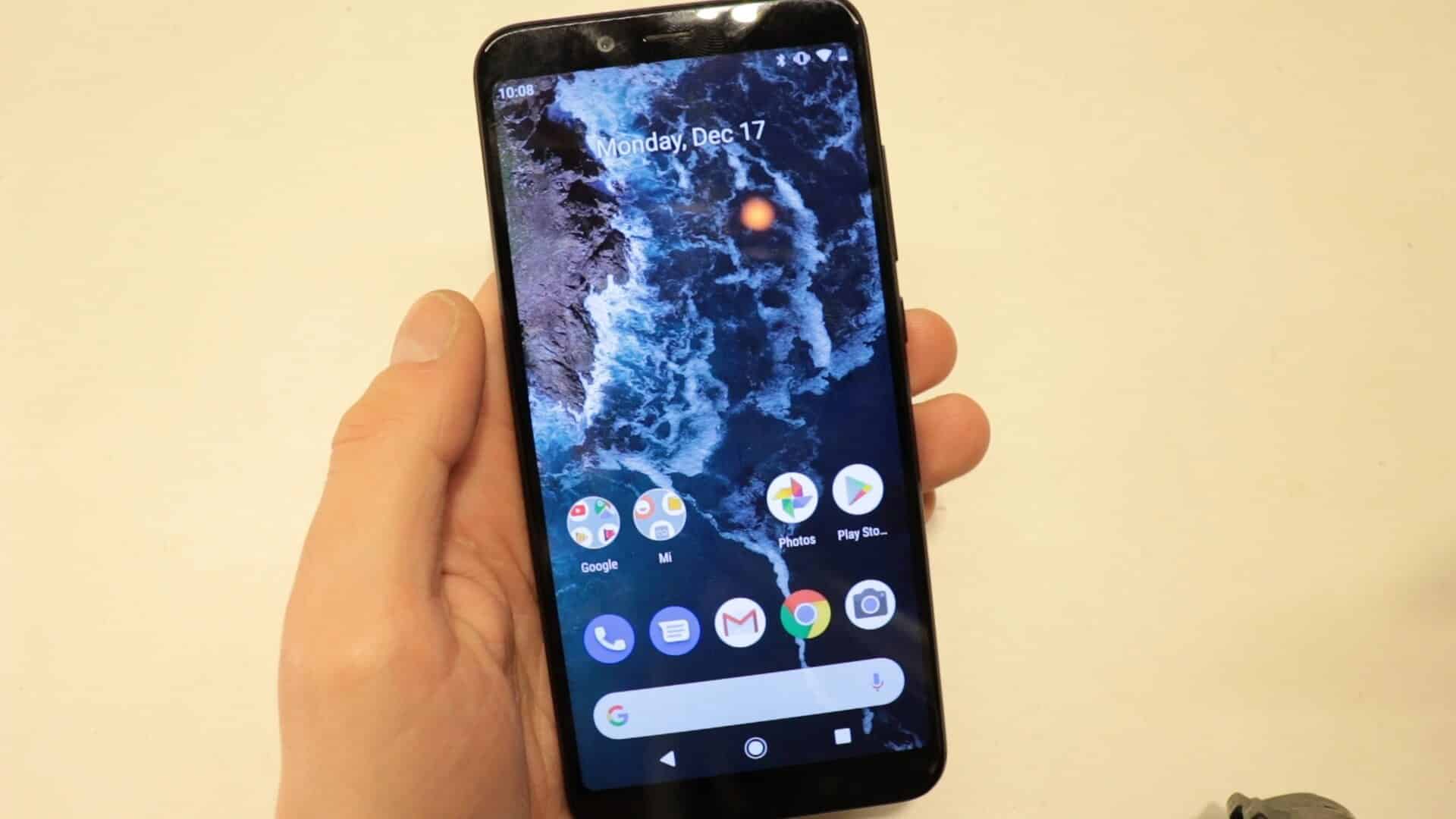 Interestingly enough, for a phone with such a great system we really have nothing new to say about it! It's pretty much pure stock Android directly from Google which means zero bloat and great responsiveness. You can even disable most of the Google applications if you don't plan on using them.
Only things non stock here are a few select applications from Xiaomi like the Camera and Mi Drop ones. Quick updates are one of the many benefits of having an Android One phone, so of course this phone has already been updated to Android 9 Pie. It lets you experience Android the Google way.
Performance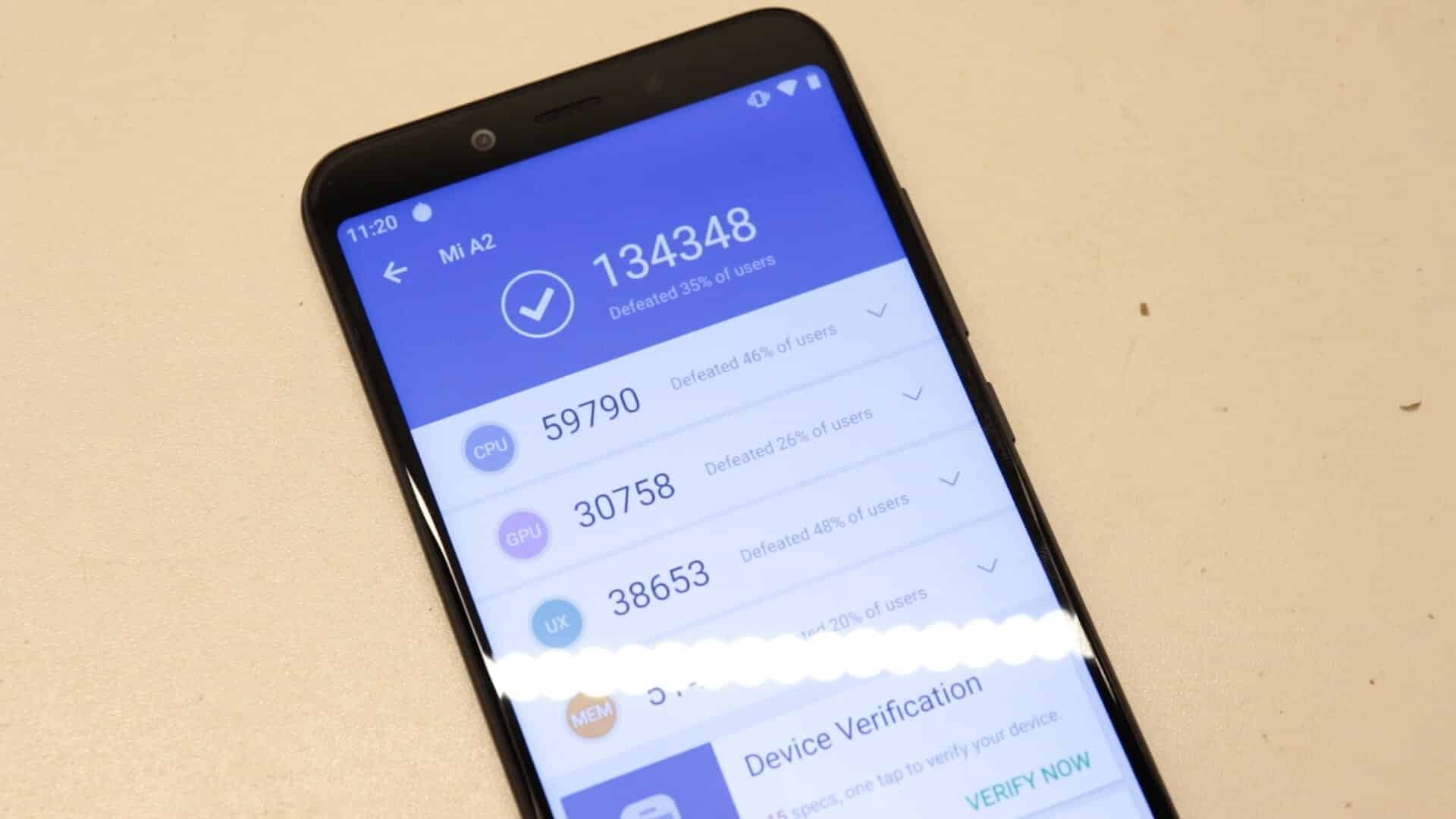 First, let's get the benchmarks out of the way. On Antutu, this phone gets 134348 points, almost double from what Mi A1 got. On GeekBench it got 1643 points in single core test and 5049 on the multi core test. Finally, on the Renderscript test it got 5807 points. Now, how does this phone handle in real life use?
The interface has shown to be very fluid and the phone does feel pretty snappy, even when I was updating multiple applications. You will have no issue multitasking with common applications as this phone overcomes them without problem. Even though it gets double the points over it's predecessor, it still doesn't feel like a big upgrade. Regardless, the system is very smooth and I haven't noticed any weird slowdowns.
When it comes to gaming, I ran PUBG Mobile to check how it performed. PUBG selected "Medium" graphics settings for the Mi A2 at hand, and it runs around 45FPS on the highest settings I could set. Unfortunately, it also stutters sometimes as this phone really isn't made to be a high-end gaming device. It'll perform just fine with lighter games like Candy Crush and Clash of Clans.
Screen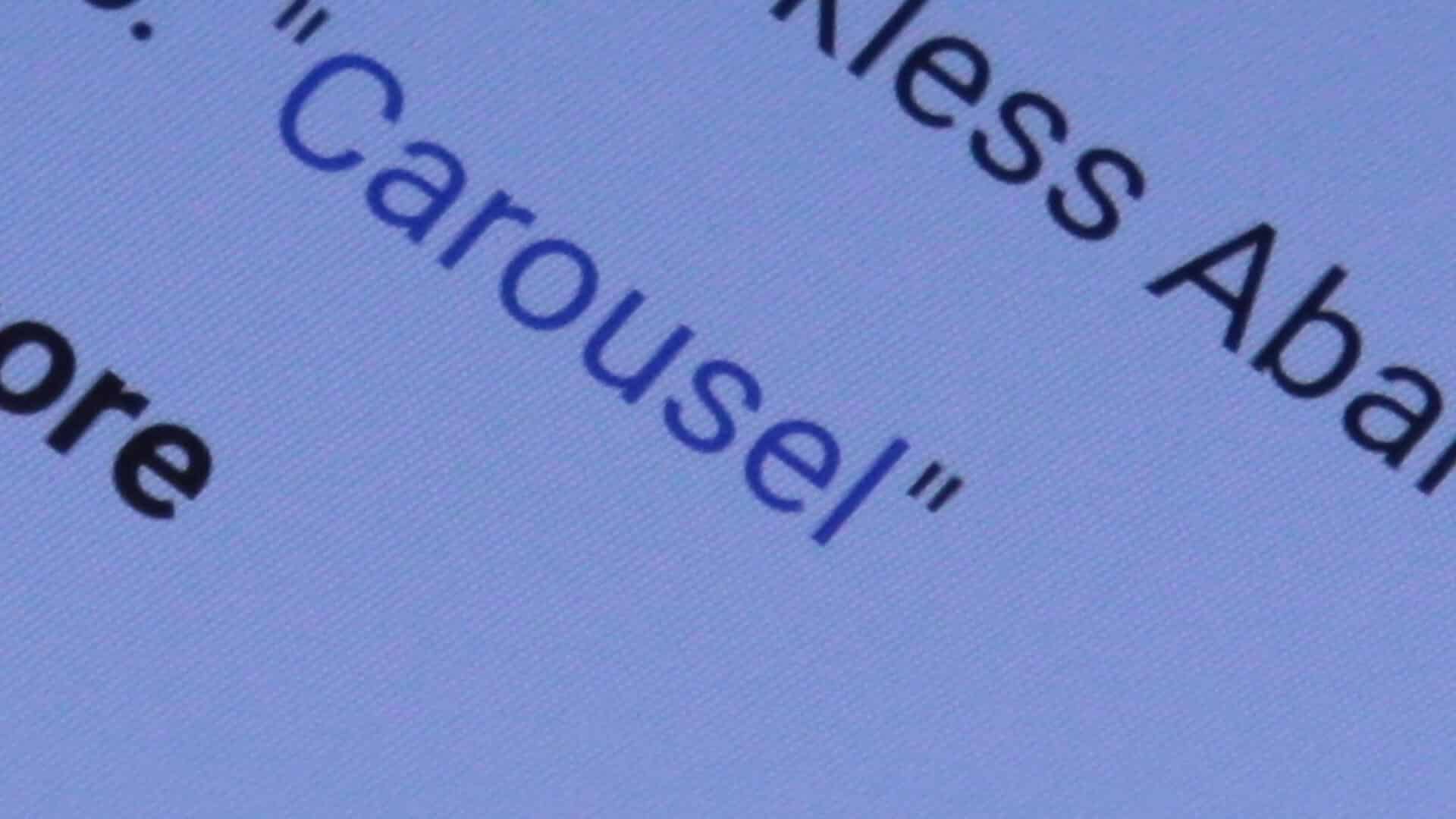 Although this *is* a pretty balanced phone spec-wise, the screen isn't anything special to look at. You get a fairly common LTPS IPS panel which sadly prevents this phone from enjoying many benefits of OLED technology. The screen itself has no notches but it does have pretty curvy edges which, while obstructing the corners a bit, does look pretty snazzy.
More importantly, this phone's screen has a FHD+ resolution of 1080 * 2160, which also means that the screen itself is of 18:9 aspect ratio. That aspect ratio is beneficial since this phone has a sizeable screen of almost 6 inches (specs say 5.99″)!
Brightness levels also aren't anything to fawn over, it gets dim in the dark and it gets bright in the sun. Sunlight legibility is actually fairly decent for an IPS panel, probably owing to Xiaomi's "Sunlight" feature which dynamically calibrates the screen's contrast depending on the user's environment. At night, the screen doesn't get too dim so you should probably avoid reading any e-books or large texts on this thing.
Cameras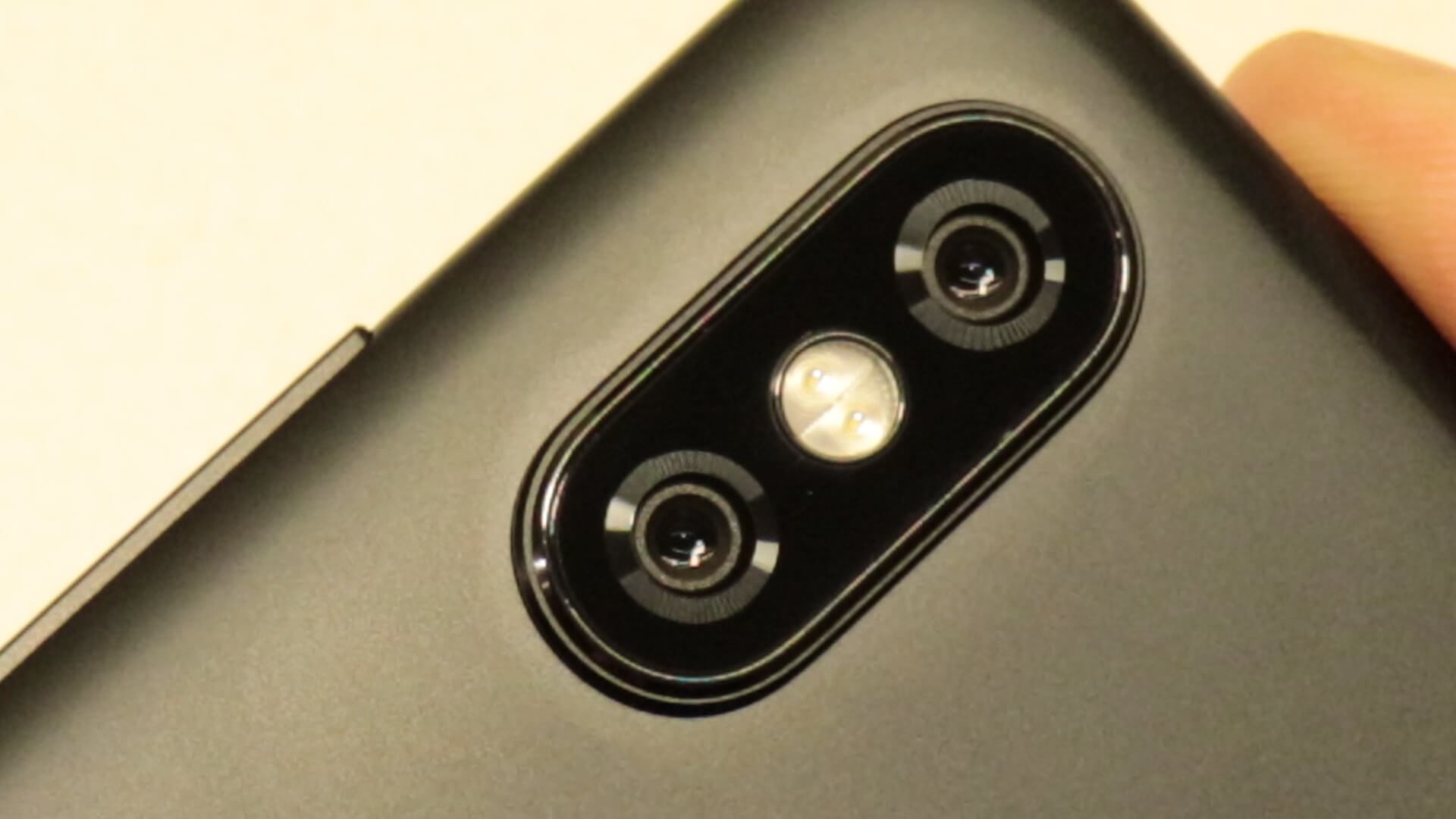 This is one of many dual-camera phones on the market today, but can it do anything special? Unfortunately, the camera setup on this phone is fairly uninteresting, having the second camera serving only as a depth detector for the bokeh effect. The second camera is actually used in low-light conditions as it is more sensitive, but realistically Xiaomi could just dispense with the bokeh functionality and only use the "high-sensitivity" camera.
The photos shot by the A2 are actually very good as both cameras have capable sensors inside. Bokeh effect used in portrait mode is very precise giving it the ability to produce realistic depth of field. Night shots some times may even turn out too bright, but that can easily be remedied by exposure compensation. Selfie shots are very sharp even in the dark since the A2 has a front facing flash, another good decision by Xiaomi.
I also applaud Xiaomi for a proper manual mode this time around! Precise white balance control, lots of shutter speeds including the extremes, ISO selection, manual focus and finally, sensor selection! Except the not-so-useful dual-camera setup, this phone checks a lot of boxes in this department.
Finally, when it comes to video we have 4k with 30FPS and 1080p with both 60FPS option and electronic image stabilization. EIS in this case actually does a good job of ironing out a lot of small bumps and shakes, so unless you really need the 4k resolution just use 1080p with EIS.
Audio Capabilities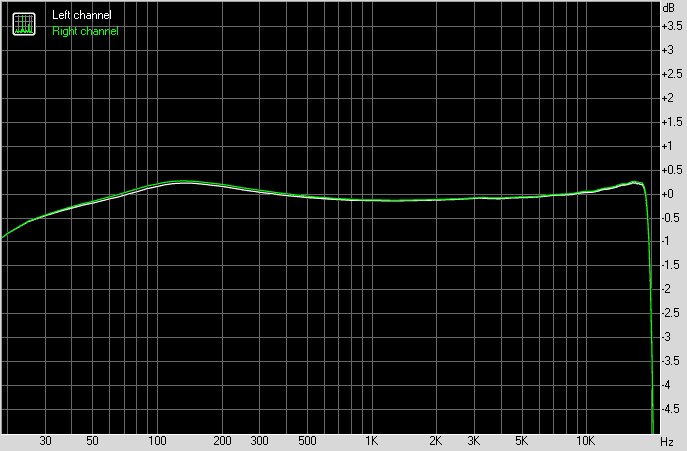 When I tried to hook this phone up to my testing equipment, I was faced with an obstacle. This phone doesn't really have a 3.5mm jack, instead you get a dongle allowing you to use the USB-C port for those ancient, non-wireless headphones.
This phone has proven okay in the audio department, having measured at just 0.005% total harmonic distortion, but also having an uneven frequency response and being less loud than average. That's for the headphone users, the speaker is actually very loud! The low end is practically non-existent, but that's normal for most phone speakers. The important thing is that you probably won't miss that important call or alarm if you set the volume up high.
Battery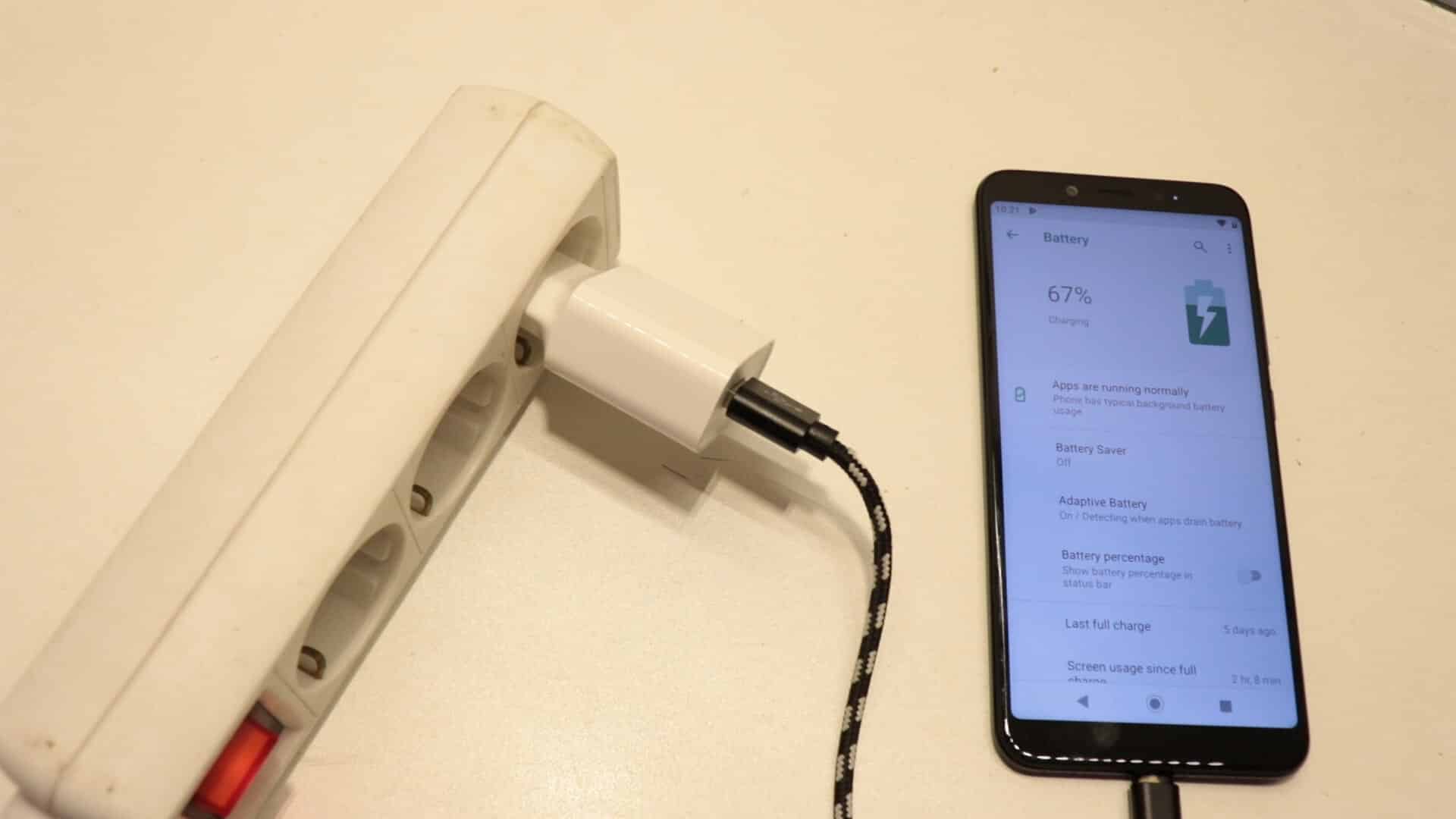 With Mi A2, battery was the victim of it's exterior design. Since Xiaomi wanted to make the phone thinner, they had to reduce the size of the battery. This led to Mi A2 having a battery with only 3Ah!
Still, the results from real life usage aren't all that bleak. This phone is said to have around four to five hours of SoT with regular usage. That translates to just about a day of battery life for most users.
When it comes to gaming, the battery level fell by 7% during the 20 minutes I played it. This means that with a full battery you could get up to 5 hours of playtime. This phablet could really use a bigger battery, but it works well enough if you aren't that into mobile gaming.
Additional features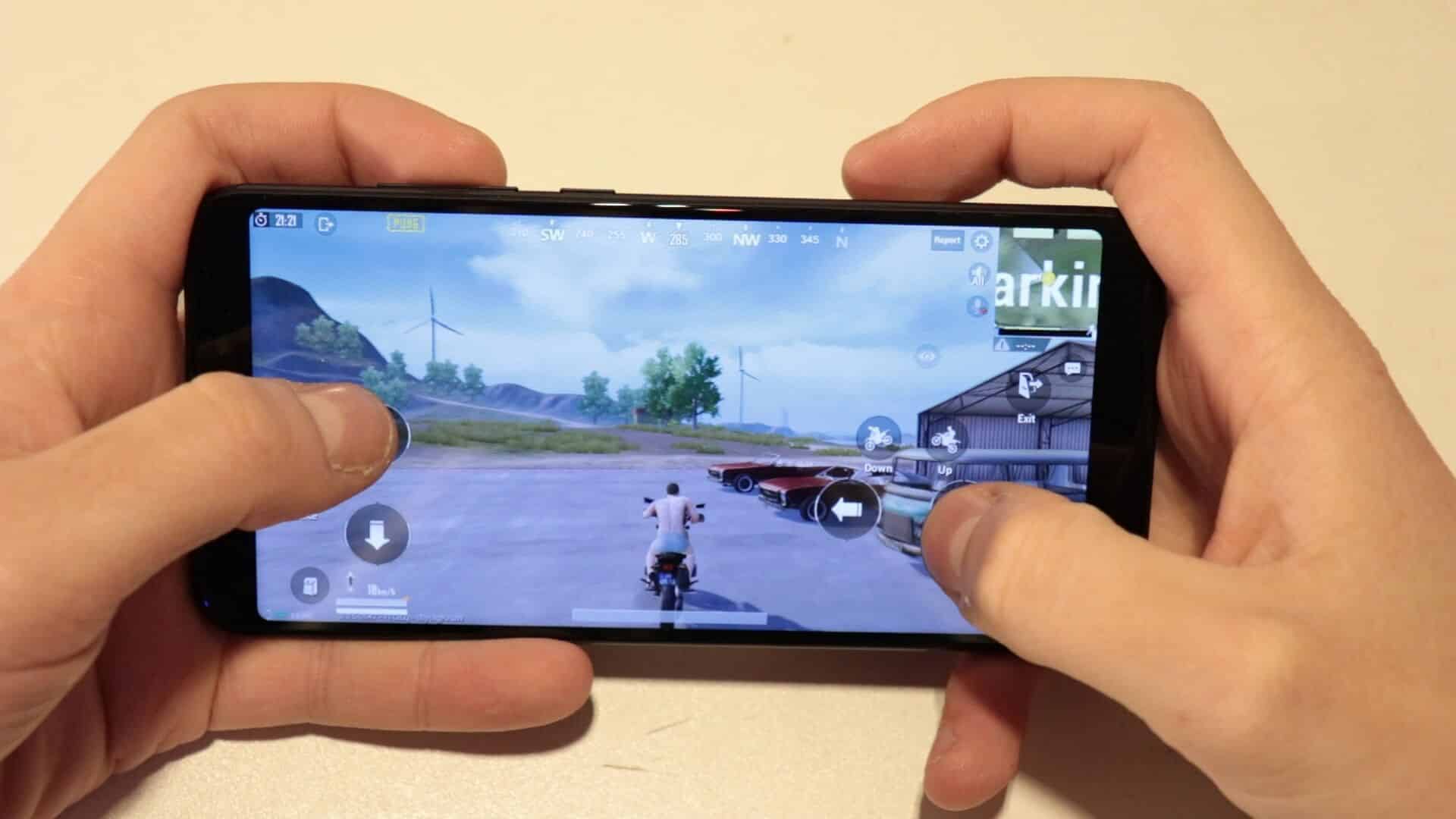 The GPS and the fingerprint reader work flawlessly, both being quick to do their job. Mi A2 is also equipped with an IR blaster allowing you to control TVs, air conditioning or pretty much any other household appliance that supports IR remote control.
The OTG system is also working perfectly, supporting external storage and giving it plenty of power to operate. The powerful USB C port can also be used to charge other phones or for powering things like a USB light!
Unfortunately, the Mi A2 lacks FM radio functionality even though the receiver hardware is there. There's a chance Xiaomi will add the FM radio application in an update, but there was no official confirmation.
Closure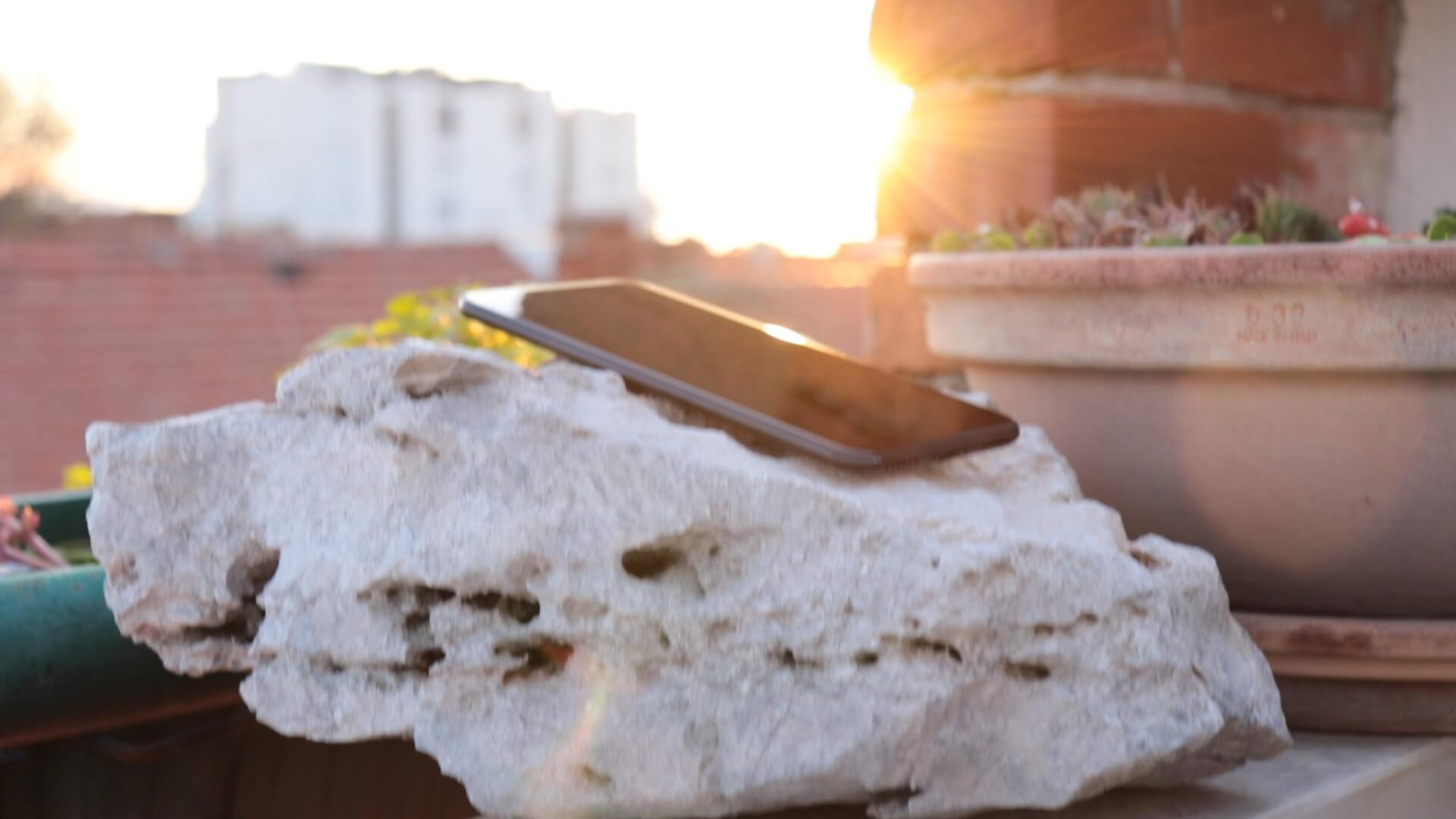 Xiaomi Mi A2 is a pretty well rounded mid-ranger from a reputable brand, but it's mediocrity could pose a problem. The omission of the headphone jack, lack of FM radio, small-ish battery, average screen – these are all small drawbacks that are impacting this phone. Thankfully, these still aren't deal breakers unless you have a fairly specific use case.
Xiaomi has tried to focus on the important things by giving this phone a good camera, good chipset and of course, a fresh and regularly-updated OS. If you agree with the choices Xiaomi made, then you'll probably be well off getting this phone – if only for Android One!
CHECK OUT THE OFFER ON GEARBEST!
HONOR Launches HONOR X10, the First 5G Smartphone in its X-series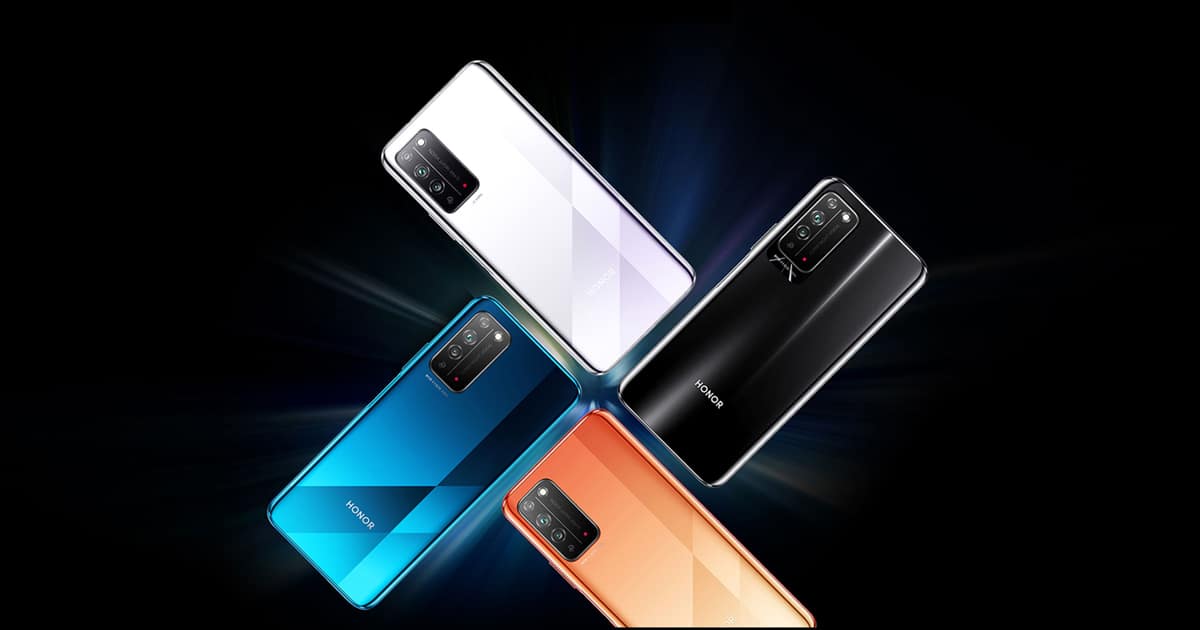 HONOR announced the new HONOR X10, the first 5G smartphone in the X-series for the Chinese mainland market. The HONOR X10 features the 5G 7nm Kirin 820 SoC that supports nine 5G frequency brands, and a triple camera setup that is equipped with a RYYB sensor. The smartphone has a 92% screen-to-body ratio and will come with a 90Hz refresh rate display and a 180Hz touch sampling rate for a superior viewing experience. Packed full of HONOR's newest technology, the HONOR X10 is well-positioned for the 5G era and promises to deliver next-generation performance in gaming and photography for its users. At the launch event, George Zhao, President of HONOR also announced that the total global shipment of the HONOR X-Series had exceeded 80 million units and received countless accolades.
Available online and from major HONOR retailers from 26 May in mainland China, the HONOR X10 will be available in Sapphire Blue, Midnight Black, Titanium Silver and Fiery Orange. Prices start at RMB1899 for the 6GB + 64GB version, RMB2199 for the 6GB + 128GB version and RMB2399 for the 8GB + 128GB version.
All-round upgrade: Enhanced 5G experience with the 5G 7nm Kirin 820 chipset
As the first 5G smartphone in the X-series, the HONOR X10 has set a high bar for a flagship 5G experience. Its 5G 7nm Kirin 820 chipset can support both non-standalone and standalone modes and support nine 5G frequency bands that will provide an extensive range of coverage, allowing the HONOR X10 to enjoy more stable and reliable 5G connectivity. Equipped with a smart antenna, the HONOR X10 is able to receive send and receive signals effectively even when the user moves between areas of differing 5G coverage.
Prior to the launch of the HONOR X10, HONOR also announced the opening of the HONOR 5G Laboratory. According to a representative of the HONOR 5G Laboratory, the company invested over RMB300 million into research and development of the HONOR X10, spent over 500,000 man-hours testing the smartphone's 5G capabilities and made 250,000 test calls on the smartphone. To mark the 60th anniversary of the historic ascent of Mount Everest, HONOR collaborated with the Chinese National Mountaineering Team to make the HONOR X10 the designated smartphone for the team. On 11 May, the national mountaineers scaled Mount Everest with the HONOR X10 and tested its 5G capabilities at more than 6500 meters above sea level. The result was astounding: the HONOR X10 recorded a maximum download speed of 1617Mbps, proving that it is a high-performing smartphone even in harsh environments.
Designed for gaming enthusiasts: 90Hz refresh rate display
The 5G 7nm Kirin 820 chipset, a successor to the Kirin 810 chipset, features an innovative octa-core design with one high-performance A76 big core, three balanced A76 middle cores, and four energy-efficient A55 small cores. With this configuration, the chipset can operate up to a speed of 2.36GHz. Built on the Huawei's Da Vinci NPU architecture, the 5G 7nm Kirin 820 chipset achieves superior performance and ultra-low power consumption, allowing it to perform 5G and AI tasks seamlessly and effectively.
In order to improve the gaming performance of the HONOR X10, the hardware of the smartphone underwent several optimizations. Firstly, the GPU of the HONOR X10 is a Mali-G57 with six cores and has a Smart Cache feature that implements flexible switching of bandwidth resources to reduce power consumption. In addition, compared with the last generation, the HONOR X10 has an additional six antennas. Finally, the HONOR X10 features the Kirin Gaming+ 2.0 with brand new AI frequency modulation scheduling technology that achieves a sweet balance between gaming performance and power consumption. It is also equipped with the latest GPU-Turbo to provide more high-performance support for most popular games.
The HONOR X10's 90Hz refresh rate for its display is a win for gamers looking to experience buttery-smooth gameplay. Compared to most smartphone displays that have a 60Hz refresh rate, the HONOR X10 will feature noticeably smoother scrolling and users will experience lesser eye fatigue. Furthermore, the HONOR X10 boasts a 180Hz touch sampling rate, significantly reducing touch lag and speeds up the overall experience. Finally, the HONOR X10 is equipped with a 4,300mAh battery that supports 10V 2.25A fast charge, allowing all-day uninterrupted usage.
RYYB sensor enables superior night photography on the HONOR X10
The HONOR X10 features a 40MP triple camera setup and an industry-leading image sensor that is equipped with an exclusive RYYB filter that increases the light intake by up to 40%. With the enhancement of light sensitivity brought by RYYB, the HONOR X10 is able to support an impressive ISO of up to 153,600. The 5G 7nm Kirin 820 chipset has ISP 5.0 that supports BM3D for professional-level noise reduction while the improved AIS Super Night mode will enable the HONOR X10 to synthesize multi-frame images and support exposure up to 30 seconds. Together, these upgrades will allow the HONOR X10 to capture ultra-clear night shots with heightened brightness and better color preservation even in dimly lit environments.
The HONOR X10 camera also allows users to capture crisp pictures even when there is fast movement. Through a series of optimization processes and AI, the HONOR X10 is able to synthesize different layers to form a perfect picture. The HONOR X10 also supports 4K Ultra-HD video shooting capabilities. In terms of its front-facing camera, the HONOR X10 has a 16MP Selfie camera. Working together with enhanced AI capabilities, selfies will not look over-processed and are more natural.
Immersive audio and visual experience
The HONOR X10 has a screen resolution of 2400 x 1800 and a screen-to-body ratio of 92%, providing users with an unobstructed viewing experience. The TÜV Rheinland-Certified blue light filter in the HONOR X10 effectively reduces the harmful blue light emitted by the screen, minimizing eye fatigue for smartphone users. The custom-built components and HONOR's self-developed algorithm optimize the screen's visibility under bright sunlight, presenting every detail with optimal clarity and sharpness.
In the audio department, the HONOR X10 is equipped with an HONOR-developed amplifier that enhances the audio quality. Coupled with the Virtual 9.1 Surround Sound feature, users can indulge in an immersive audio experience that mirrors a cinema environment.
The ever-changing hues on the glassback of the HONOR X10 are due to its 21-layer glass technology. To appeal to the global youth, the HONOR X10 comes in Sapphire Blue, Midnight Black, Titanium Silver and Fiery Orange.
Magic UI 3.1 brings technology and aesthetic enhancements to HONOR X10
The HONOR X10 will be pre-installed with the Android-based Magic UI 3.1 that delivers an aesthetically arresting UX design coupled with improvements in software. With this latest upgrade, users can expect a slew of user-friendly smart features such as seamless cross-device connection, multi-screen collaboration and smart travel. Users can also enjoy next-level upgrades in smart office, photography, performance and security.
MIUI 12, A LIFELIKE OPERATING SYSTEM THAT IS YOURS ALONE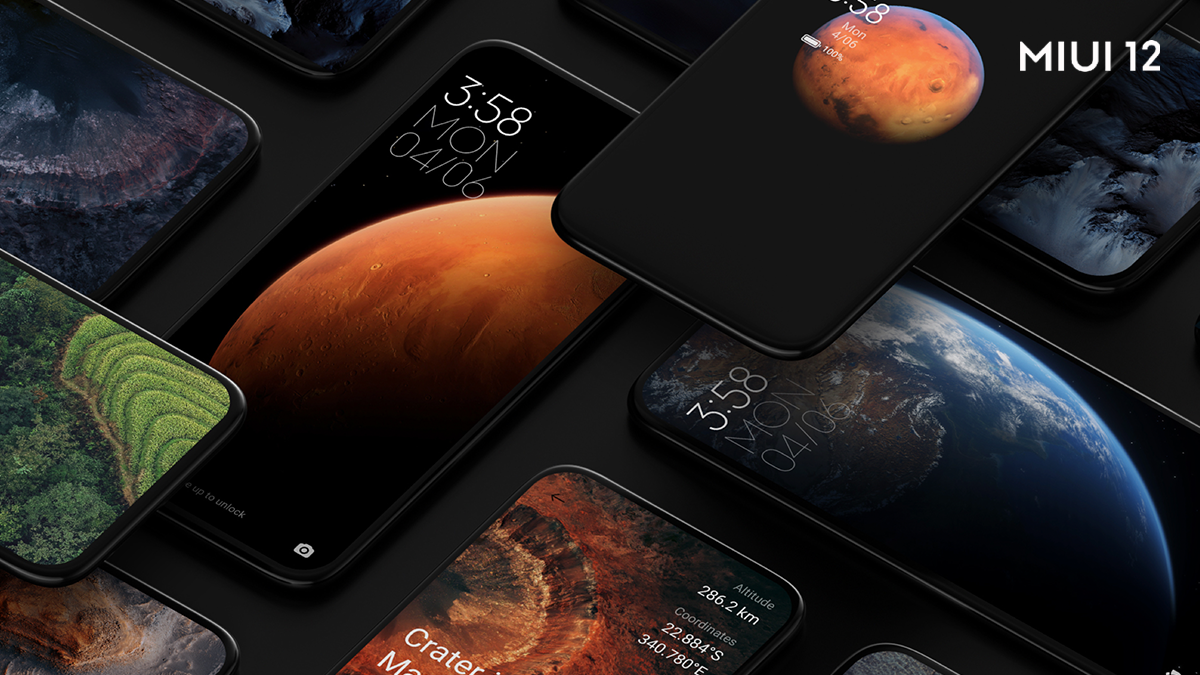 Xiaomi today unveiled its latest release of Android-based OS: MIUI 12, delivering on the top-notch experience MIUI users have come to expect. The much-awaited MIUI 12 launches with a slew of bottom-up optimizations and ushers in a five-star OS experience to impress new and existing users globally. As privacy protection is at the core of the development of MIUI, MIUI 12 introduces a host of enhanced privacy features that continuously reinforce this focus. With a brand-new UI design and innovative system animations, MIUI users are bound to enjoy a "lifelike" system experience as a highlight amongst several new features.
Reinforced privacy protection makes the user informed and empowered
MIUI 12 grants the user stronger control over permissions which takes privacy protection to the next level. When individual apps ask for permissions, a wider range of options (such as "While using the app" and "Notify") is offered. Building on Android's rigorous permission control over location, MIUI 12 takes things a step further to manage apps that request sensitive permissions. In addition to location, permissions to access camera, microphone, contacts, call history, calendar and storage are only allowed under "While using the app" mode. MIUI 12 also protects the user's privacy when sharing photos: location information and metadata can be removed before the items are sent.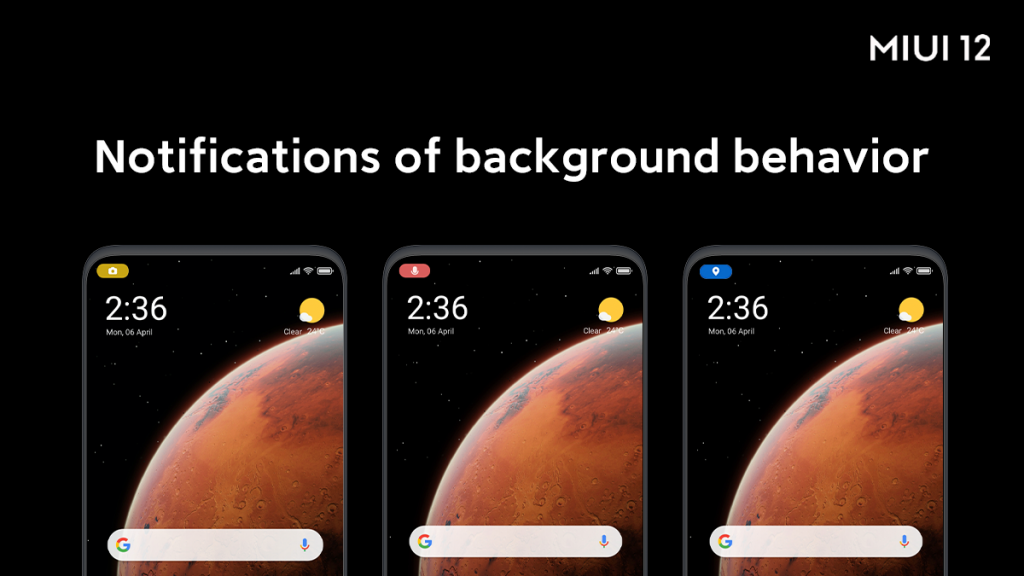 Design and animations inspired by nature
MIUI 12 brings the OS experience to life with a bottom-up revamped UI design and nuanced system animations. System-wide, core scene animations are fully refreshed with system-level technical innovations. With Mi Render Engine, MIUI 12 creates an ultra-smooth UI experience. Powered by Mi Physics Engine, the elegant motion of icons simulates a 3D curve that resembles real-life motion trajectory. From the elegant opening and closing of apps to the smooth switching between apps, every detail mirrors a refreshing design methodology inspired by nature. With nuanced system animations, MIUI 12 introduces a lifelike OS experience where every detail becomes tangibly real.
Adopting realistic visualizations across the system allows us to make each screen more informative and comprehensible. Data is perceived more intuitively when it's presented in graphics. Visualizations save time and make the interaction with the mobile device more intuitive and efficient. Visualized elements also acknowledge the user's presence by reflecting motion in animations, which makes every glance at the screen unique and personal.
The newly introduced "Super Wallpaper" takes cosmic aesthetics to a new level with stunning reconstructions of iconic planetary landforms based on NASA's official imagery. Super wallpapers combine Always-on display, Home screen, and Lock screen into an exciting space mission, revealing new parts of distant planets as the user makes their way through the system. With Super Wallpaper, MIUI 12 becomes a window into the transient splendor of the universe.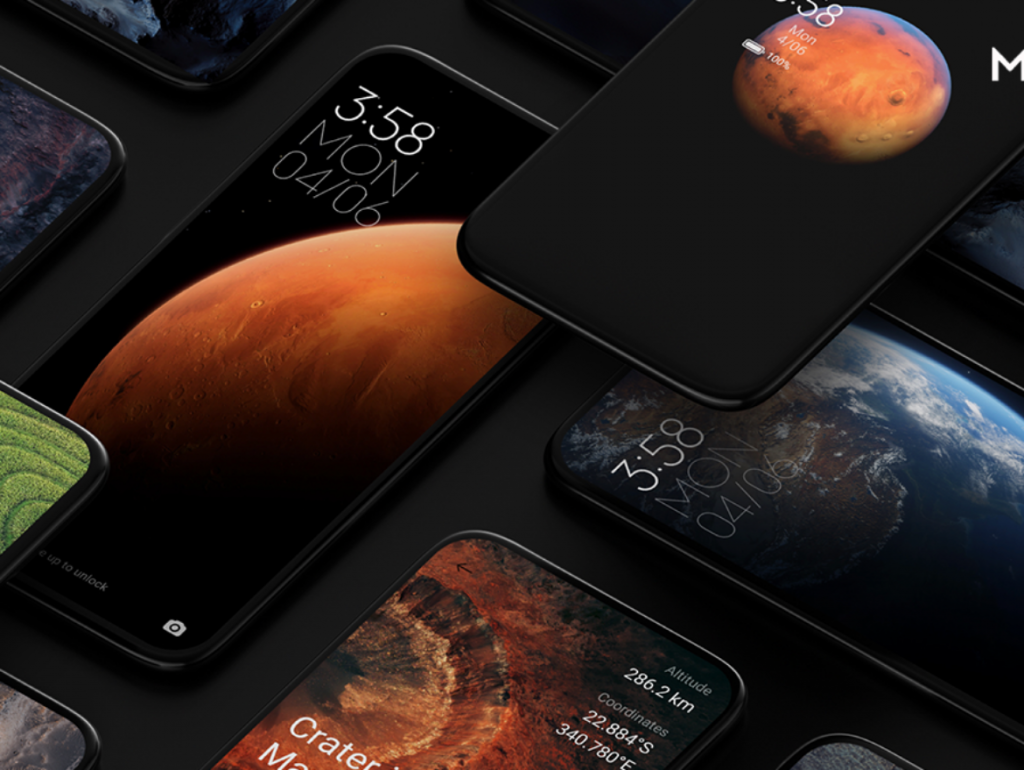 New features and improvements
Multitasking
MIUI 12 introduces state-of-the-art multitasking solutions in the form of global floating windows. When the user navigates the system using full screen gestures, floating windows can facilitate multitasking and save the trouble of constantly switching between apps. Floating windows can be easily moved, closed, and resized by simple gestures applied to the action bar. For example, when a text message comes while a video is playing, the user can reply in the floating window without pausing playback. Floating windows make multitasking on mobile devices seamless, convenient and disturbance-free.
Casting
MIUI 12 enhanced the previously introduced screen casting functionality, turning it into a must-have tool for any presenter. Now, the user can start casting documents, apps, videos, and games with a single tap. Multitasking is also supported here: the windows that are being cast can be minimized at any time. The option to cast items with the screen off decreases power consumption and hiding private items doesn't allow floating notifications and incoming calls to appear on external monitors.
Ultra Battery Saver
MIUI 12 supports an Ultra battery saver mode. With this feature on, the most power-consuming features will be restricted to extend the phone's standby time and reduce power consumption when the phone's battery is running low. Calls, messages, and network connectivity won't be affected and will remain fully usable.
Dark Mode
MIUI 12 comes with a beautiful new look with enhanced Dark Mode. With a darker color palette for system backgrounds, system apps, and third-party apps alike, Dark Mode provides an outstanding viewing experience in low-light environments. When Dark Mode is on, the user can also choose to adjust contrast automatically to match the ambient light when screen brightness is reduced. Dark Mode also lowers power consumption and helps to ease eye strain.
App Drawer
Xiaomi's Poco Launcher has proven to be well-received by global users. Its signature feature – the App drawer – now comes to MIUI 12. If the user turns it on, all apps will go there, which will make the Home screen cleaner and neater. The user can also group apps automatically according to the user's preferences to find the needed app in just a few swipes.
Rollout plans
First rollout: starting from June, 2020
Mi 9/ Mi 9T/ Mi 9T Pro/ Redmi K20/ Redmi K20 Pro
The rest will be rolled out model by model
Redmi Note 7/ Redmi Note 7 Pro/ Redmi Note 8 Pro/ Redmi Note 9/POCOPHONE F1/ POCO F1/ Mi 10 Pro/ Mi 10/ POCO F2 Pro/ POCO X2/ Mi 10 Lite/ Mi Note 10/ Mi 8/ Mi 8 Pro/ Mi MIX 3/ Mi MIX 2S/ Mi 9 SE/ Mi 9 Lite/Redmi Note 7S /Mi Note 3/ Mi MIX 2/ Mi MAX 3/ Mi 8 Lite/ Redmi Y2/ Redmi S2/ Redmi Note 5/ Redmi Note 5 Pro / Redmi 6A/ Redmi 6/ Redmi 6 Pro/ Redmi Note 6 Pro/ Redmi Y3/ Redmi 7/ Redmi 7A/ Redmi Note 8/ Redmi Note 8T/ Redmi 8/ Redmi 8A/ Redmi 8A Dual/ Redmi Note 9s/ Redmi Note 9 Pro/ Redmi Note 9 Pro Max/ Mi Note 10 Lite
Get an Inside Look at the Galaxy Z Flip's Hideaway Hinge Part 2: Sweeper Technology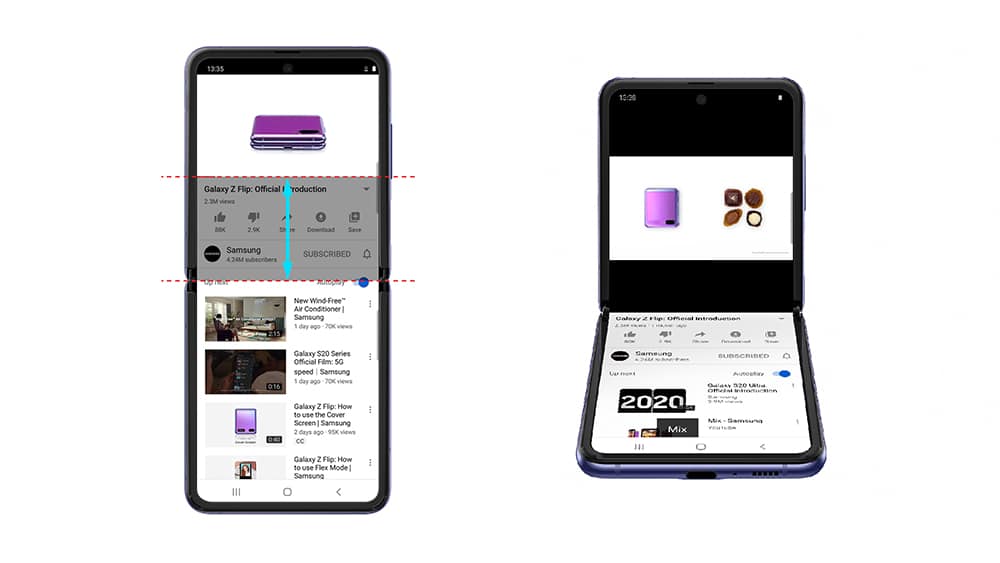 Keeping internal components clean is essential for maintaining the performance of a smartphone. The challenge of keeping dust and dirt out is even greater for foldable devices, as their designs include microscopic gaps between the body and the hinge.
In this second installment of a two-part series on the Galaxy Z Flip's Hideaway Hinge, we will take a look at another key innovation, which helps to protect the device from dust and dirt – the sweeper technology.
Sweeper Technology
In designing the Galaxy Z Flip's hinge, Samsung engineers not only had to account for the spaces between the body and the hinge, but also meet three specific conditions: Elasticity (to account for shifts in the gap size); long-lasting flexibility (the hinge is tested to withstand 200,000 folds); and slimness (to keep the device's sleek form factor).
Finding a solution that protected against particles and met those conditions meant dozens and dozens of failed prototypes. But then, one of Samsung's top engineers noticed that the way fibers were used in vacuum cleaners was similar to what was required for the Hideaway Hinge. The sweeper fibers were not only pliable enough to cover all the gaps as the smartphone folds and unfolds, they also remained flexible after long-term usage.
Now let's take a look at how Samsung engineers overcame all those challenges and what the outcome of their efforts looks like.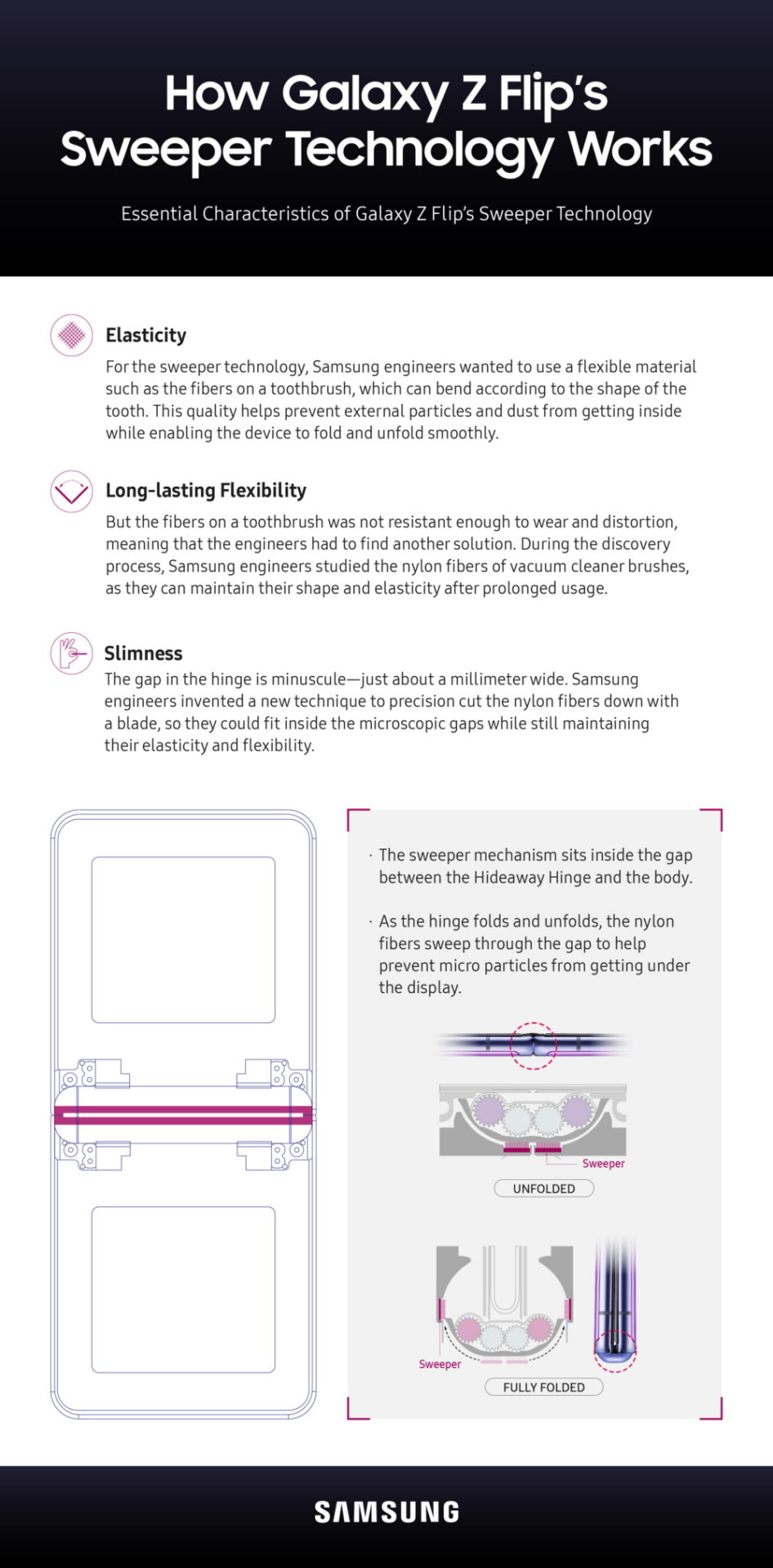 Source: Samsung Newsroom