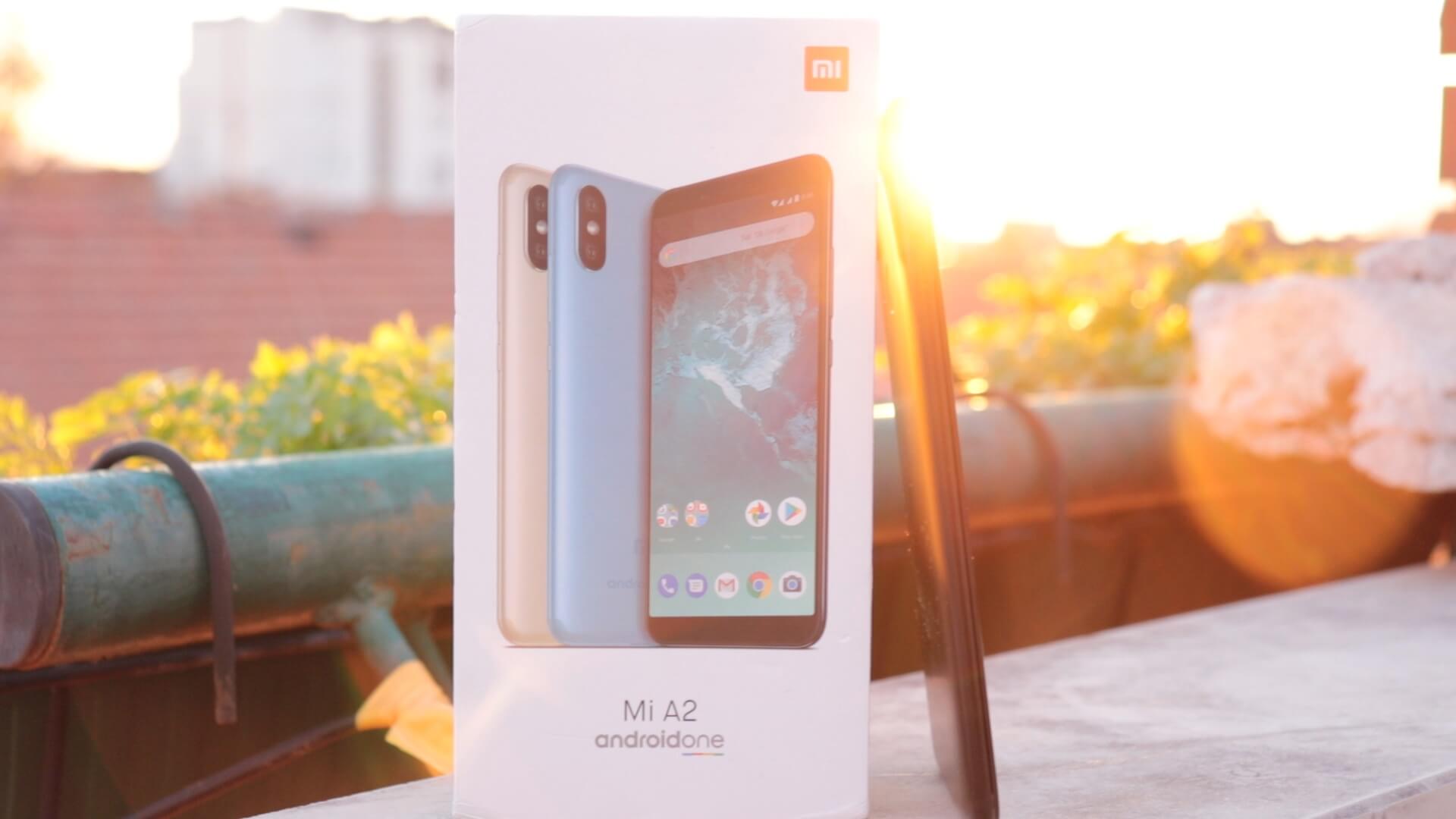 Xiaomi has added a second competitor to it's Mi A series of smartphones. Both the Mi A1 and the Mi A2 are known for being extremely well balanced smartphones with great update support and just an enjoyable user experience all around, but the Mi A2 brings a few improvements and for some people, maybe a few downgrades over the older A1! Regardless of opinions, this phone is sure to leave it's tracks in the history of Android smartphones. Let's see what the fuss is about and clear the air!
Build Quality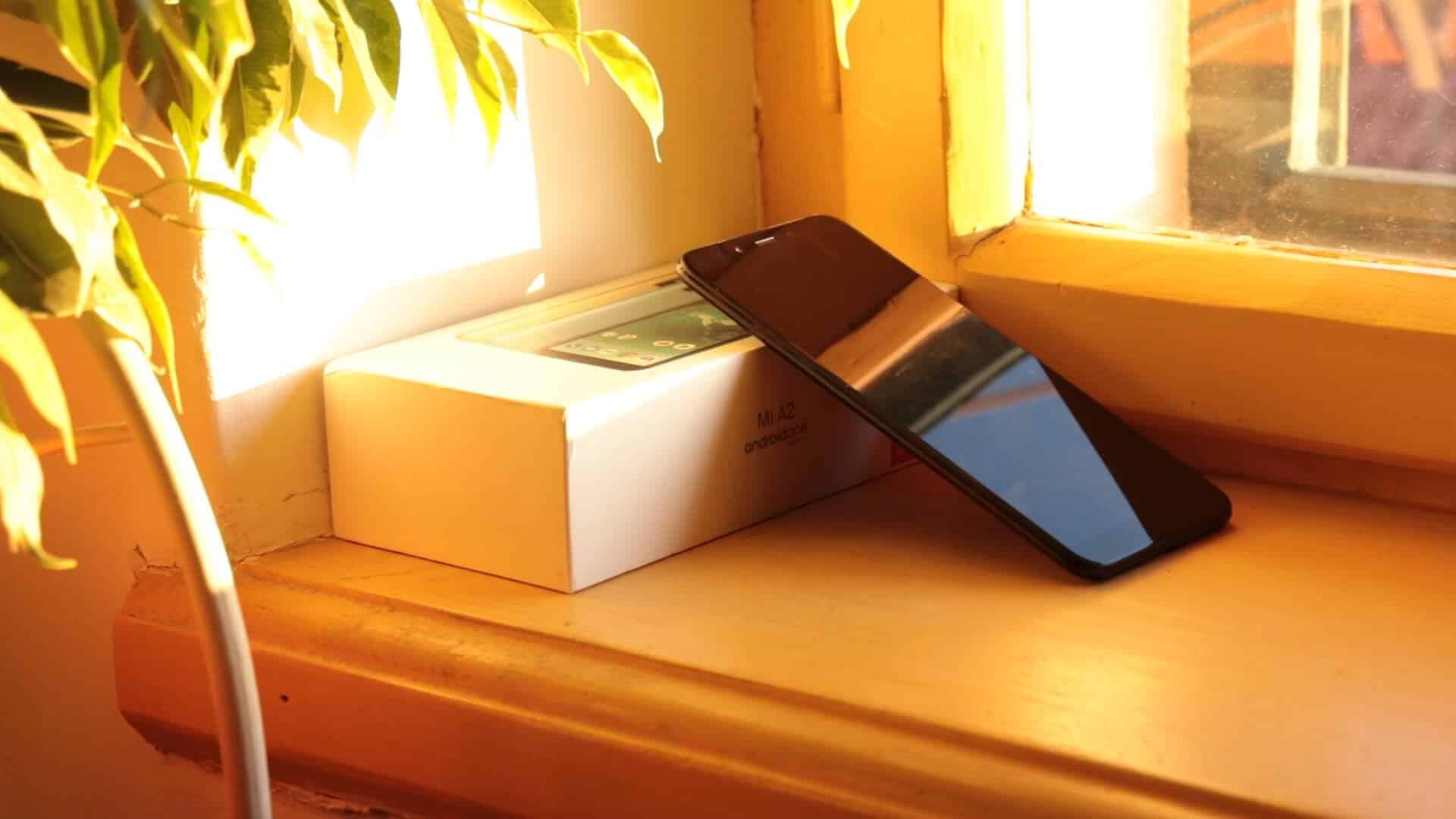 This phone takes a lot of it's design cues from the previous A1, including but not limited to: back material, fingerprint sensor position, USB port position, side buttons design and other things. Mi A2 actually omits the capacitive buttons from the A1 replacing them with a software navigation bar. It also has rounded screen corners, and a different camera position.
It feels pretty nice and heavy in hand, but some may find it's size a bit overbearing. There are three hardware buttons on this phone and they feel really tactile. The click they make upon pressing is loud and the travel distance is good enough that you'll know when you pressed them.
I only wish Xiaomi textured the power button. Mi A1 lacked the same thing, even though a textured power buttons makes it really easy to identify only by feel. The texture is especially useful if you're fiddling around the phone in your pocket trying to change the volume.
Android OS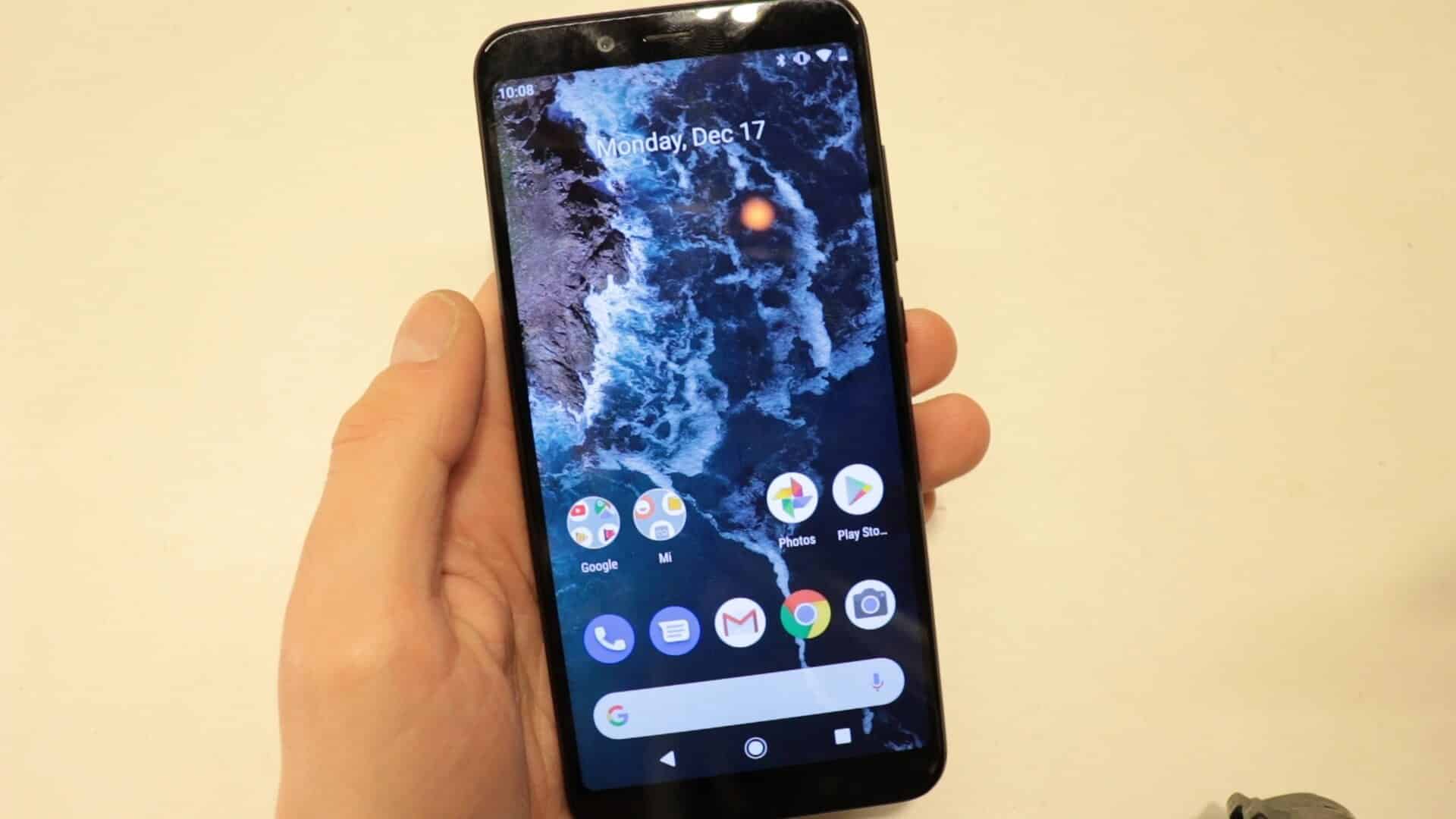 Interestingly enough, for a phone with such a great system we really have nothing new to say about it! It's pretty much pure stock Android directly from Google which means zero bloat and great responsiveness. You can even disable most of the Google applications if you don't plan on using them.
Only things non stock here are a few select applications from Xiaomi like the Camera and Mi Drop ones. Quick updates are one of the many benefits of having an Android One phone, so of course this phone has already been updated to Android 9 Pie. It lets you experience Android the Google way.
Performance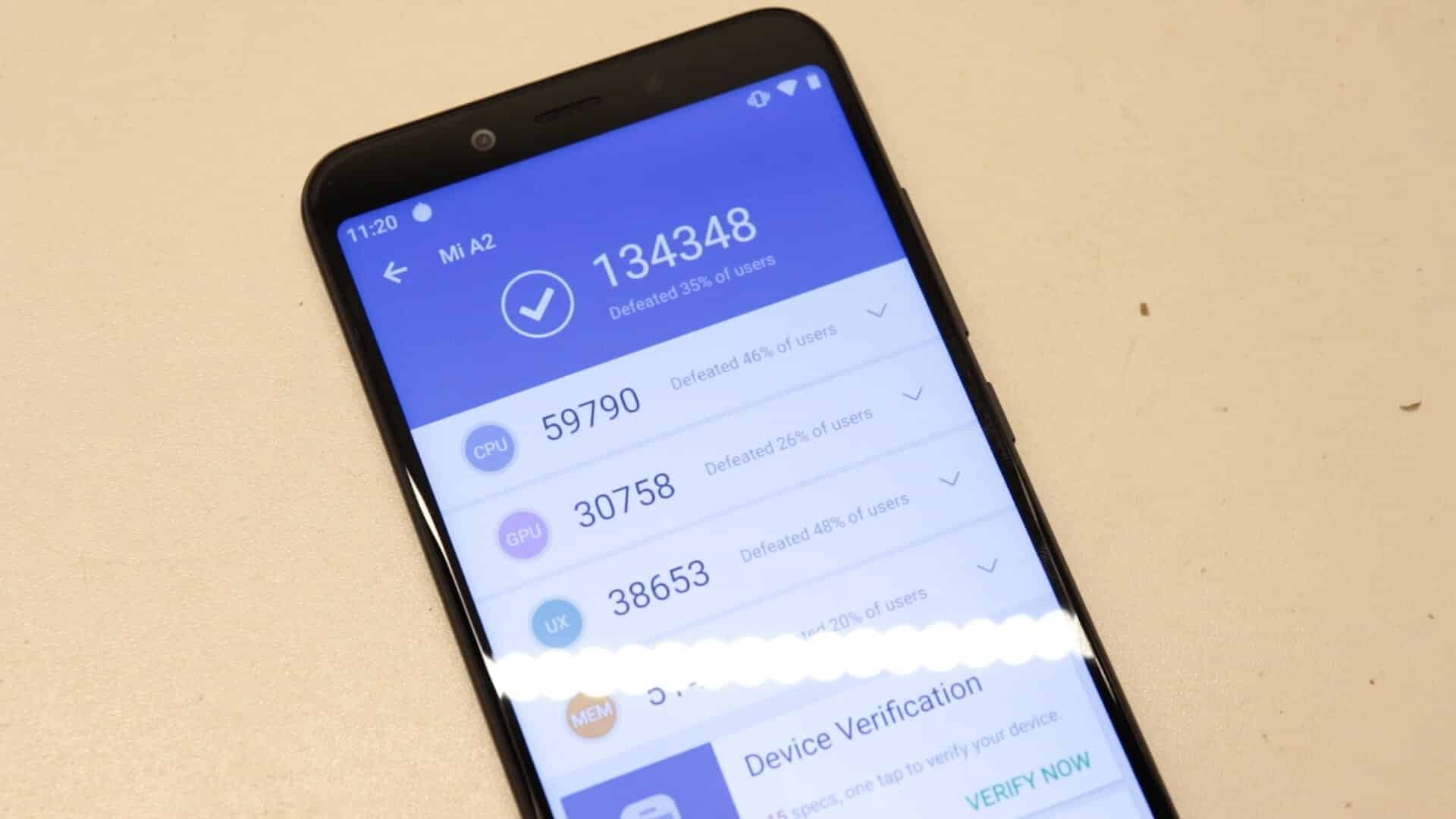 First, let's get the benchmarks out of the way. On Antutu, this phone gets 134348 points, almost double from what Mi A1 got. On GeekBench it got 1643 points in single core test and 5049 on the multi core test. Finally, on the Renderscript test it got 5807 points. Now, how does this phone handle in real life use?
The interface has shown to be very fluid and the phone does feel pretty snappy, even when I was updating multiple applications. You will have no issue multitasking with common applications as this phone overcomes them without problem. Even though it gets double the points over it's predecessor, it still doesn't feel like a big upgrade. Regardless, the system is very smooth and I haven't noticed any weird slowdowns.
When it comes to gaming, I ran PUBG Mobile to check how it performed. PUBG selected "Medium" graphics settings for the Mi A2 at hand, and it runs around 45FPS on the highest settings I could set. Unfortunately, it also stutters sometimes as this phone really isn't made to be a high-end gaming device. It'll perform just fine with lighter games like Candy Crush and Clash of Clans.
Screen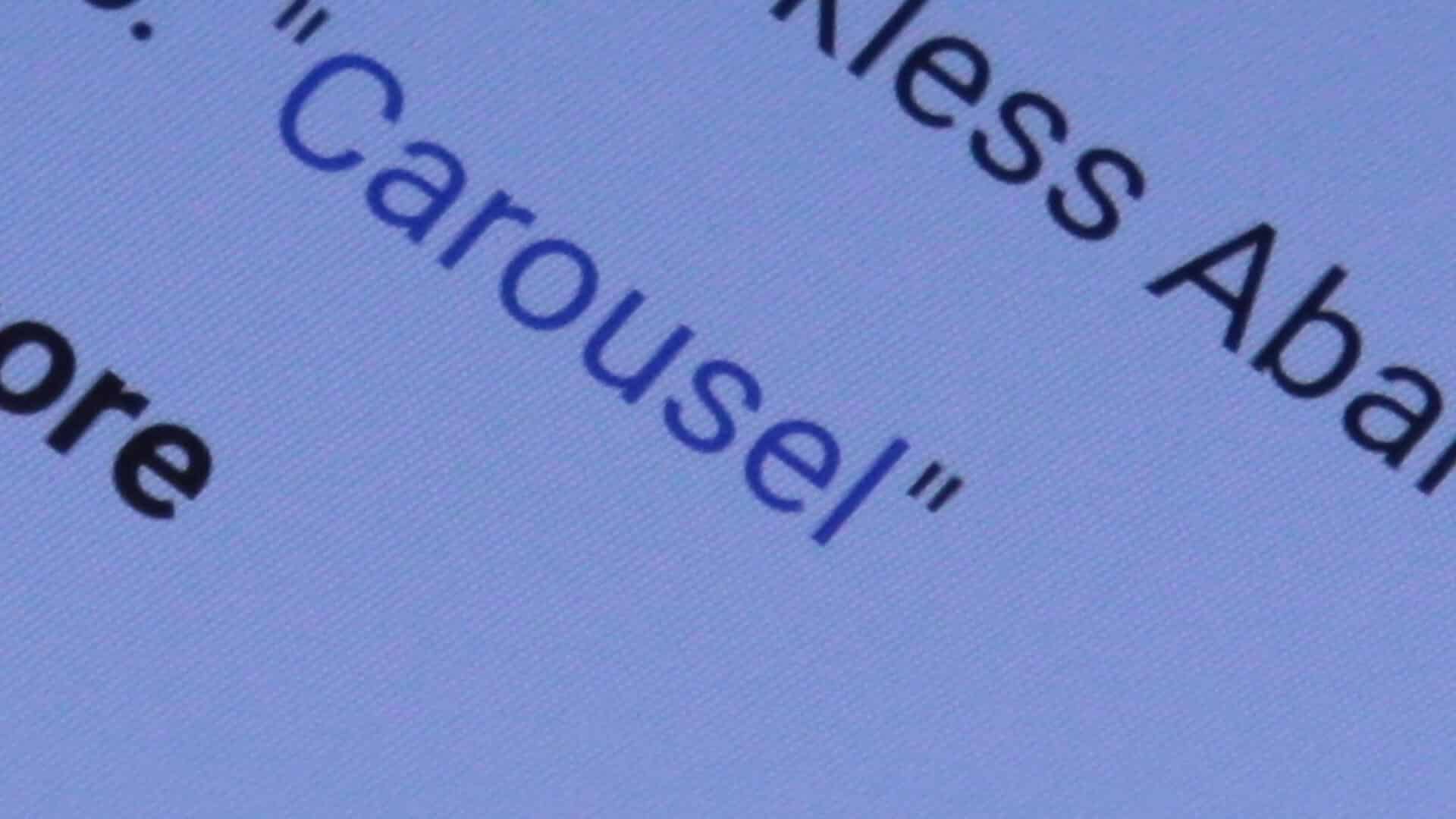 Although this *is* a pretty balanced phone spec-wise, the screen isn't anything special to look at. You get a fairly common LTPS IPS panel which sadly prevents this phone from enjoying many benefits of OLED technology. The screen itself has no notches but it does have pretty curvy edges which, while obstructing the corners a bit, does look pretty snazzy.
More importantly, this phone's screen has a FHD+ resolution of 1080 * 2160, which also means that the screen itself is of 18:9 aspect ratio. That aspect ratio is beneficial since this phone has a sizeable screen of almost 6 inches (specs say 5.99″)!
Brightness levels also aren't anything to fawn over, it gets dim in the dark and it gets bright in the sun. Sunlight legibility is actually fairly decent for an IPS panel, probably owing to Xiaomi's "Sunlight" feature which dynamically calibrates the screen's contrast depending on the user's environment. At night, the screen doesn't get too dim so you should probably avoid reading any e-books or large texts on this thing.
Cameras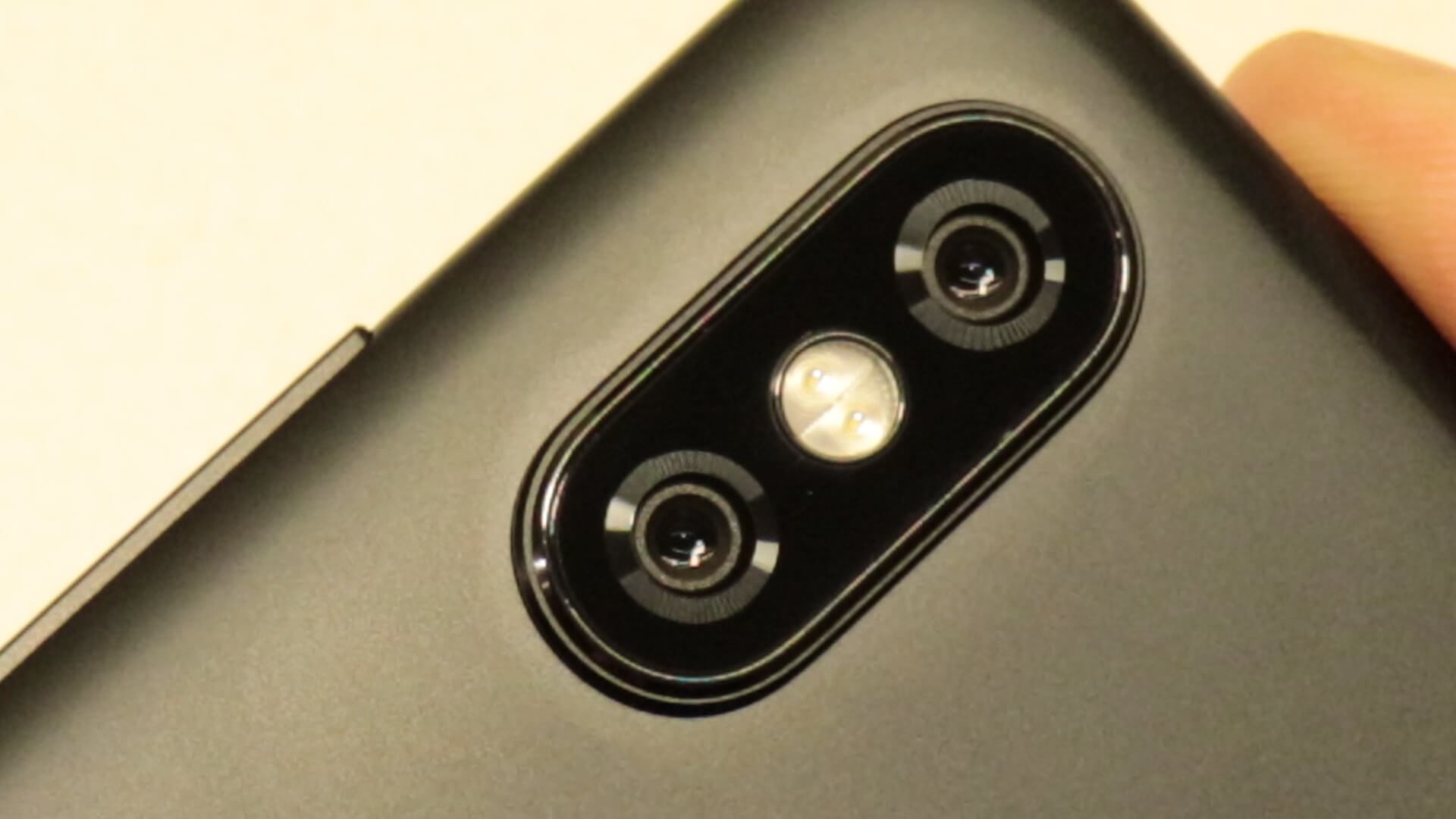 This is one of many dual-camera phones on the market today, but can it do anything special? Unfortunately, the camera setup on this phone is fairly uninteresting, having the second camera serving only as a depth detector for the bokeh effect. The second camera is actually used in low-light conditions as it is more sensitive, but realistically Xiaomi could just dispense with the bokeh functionality and only use the "high-sensitivity" camera.
The photos shot by the A2 are actually very good as both cameras have capable sensors inside. Bokeh effect used in portrait mode is very precise giving it the ability to produce realistic depth of field. Night shots some times may even turn out too bright, but that can easily be remedied by exposure compensation. Selfie shots are very sharp even in the dark since the A2 has a front facing flash, another good decision by Xiaomi.
I also applaud Xiaomi for a proper manual mode this time around! Precise white balance control, lots of shutter speeds including the extremes, ISO selection, manual focus and finally, sensor selection! Except the not-so-useful dual-camera setup, this phone checks a lot of boxes in this department.
Finally, when it comes to video we have 4k with 30FPS and 1080p with both 60FPS option and electronic image stabilization. EIS in this case actually does a good job of ironing out a lot of small bumps and shakes, so unless you really need the 4k resolution just use 1080p with EIS.
Audio Capabilities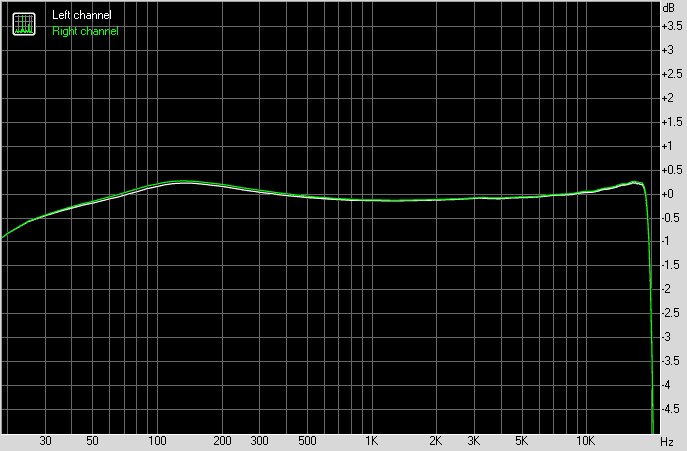 When I tried to hook this phone up to my testing equipment, I was faced with an obstacle. This phone doesn't really have a 3.5mm jack, instead you get a dongle allowing you to use the USB-C port for those ancient, non-wireless headphones.
This phone has proven okay in the audio department, having measured at just 0.005% total harmonic distortion, but also having an uneven frequency response and being less loud than average. That's for the headphone users, the speaker is actually very loud! The low end is practically non-existent, but that's normal for most phone speakers. The important thing is that you probably won't miss that important call or alarm if you set the volume up high.
Battery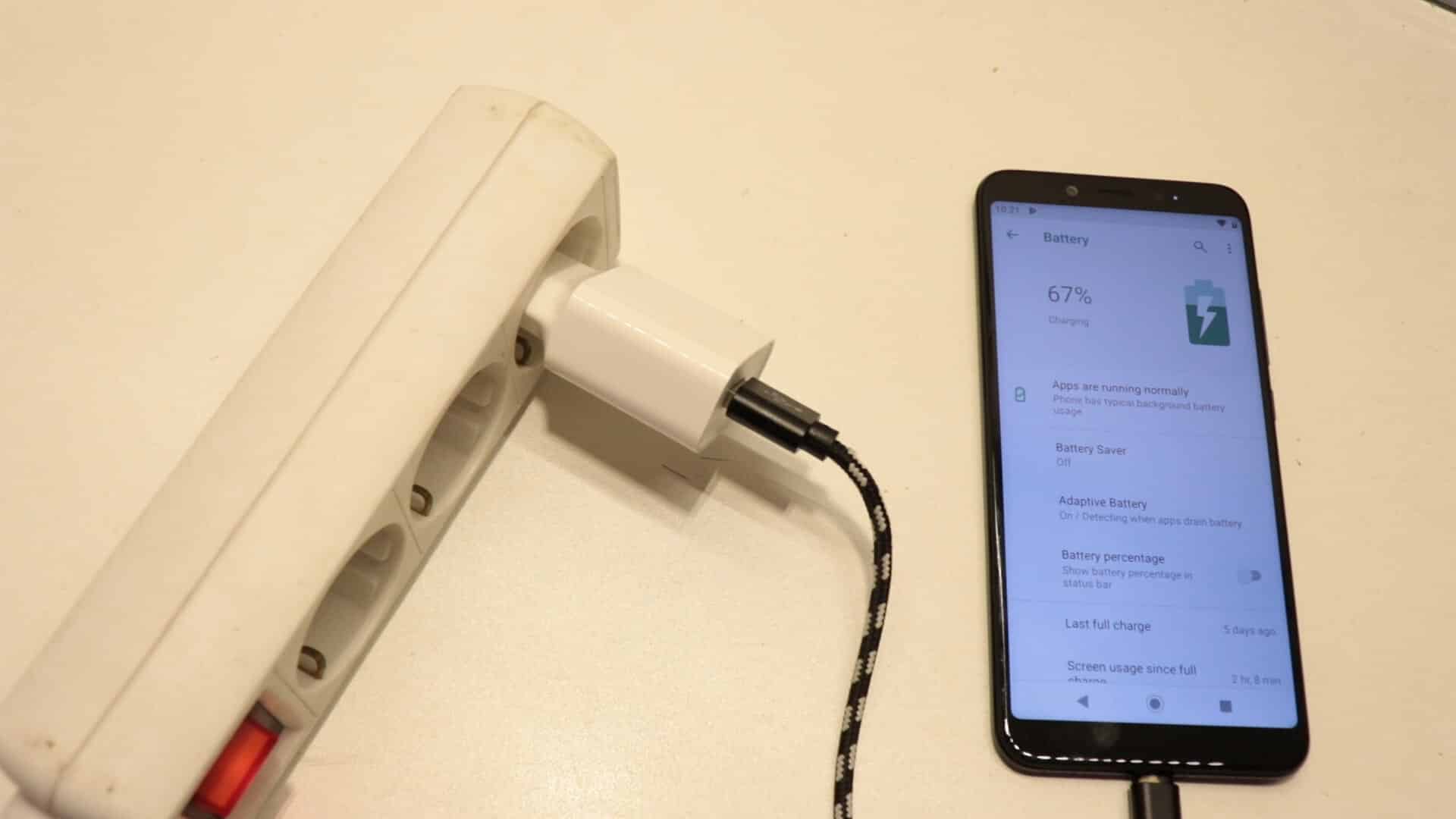 With Mi A2, battery was the victim of it's exterior design. Since Xiaomi wanted to make the phone thinner, they had to reduce the size of the battery. This led to Mi A2 having a battery with only 3Ah!
Still, the results from real life usage aren't all that bleak. This phone is said to have around four to five hours of SoT with regular usage. That translates to just about a day of battery life for most users.
When it comes to gaming, the battery level fell by 7% during the 20 minutes I played it. This means that with a full battery you could get up to 5 hours of playtime. This phablet could really use a bigger battery, but it works well enough if you aren't that into mobile gaming.
Additional features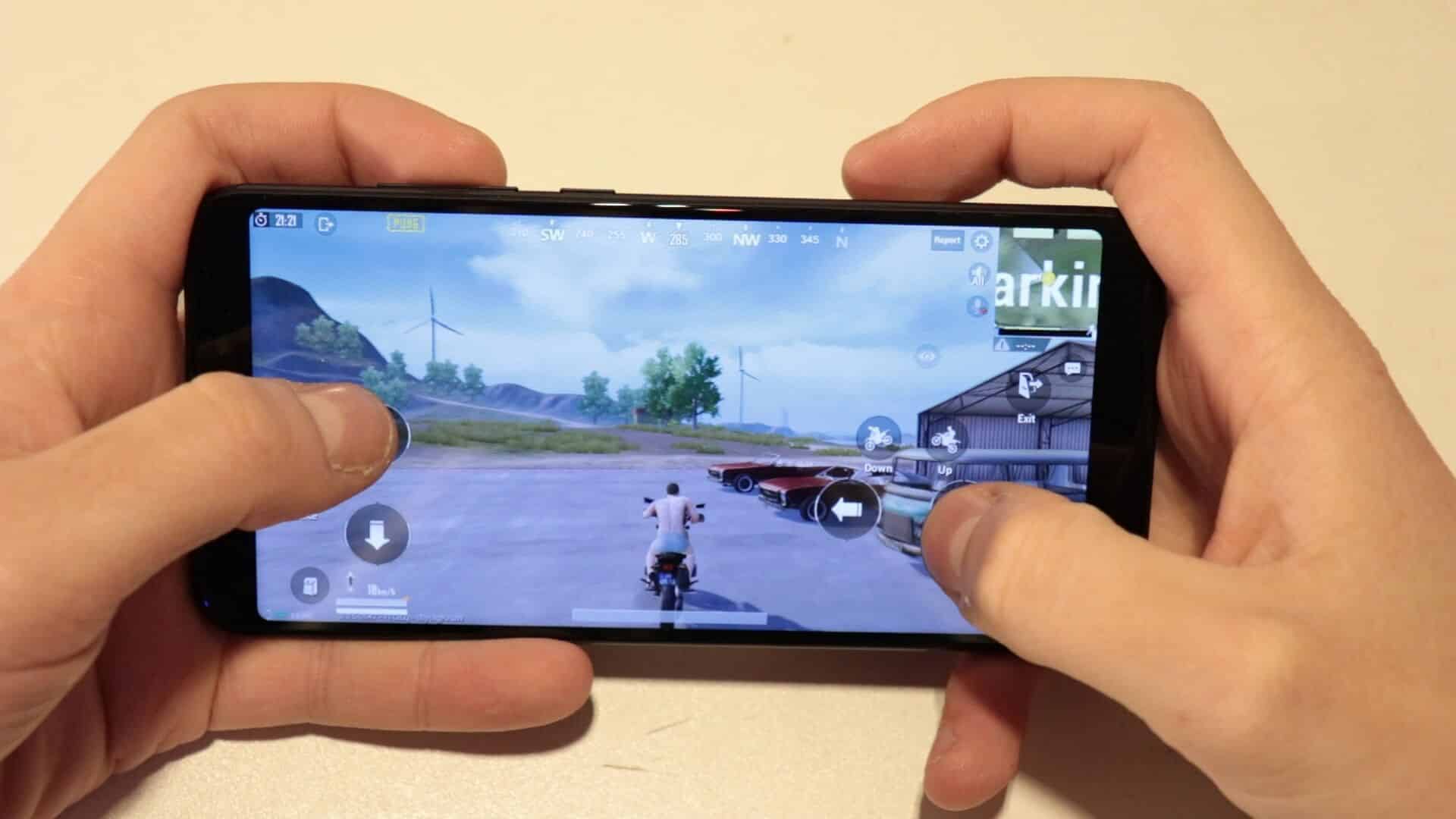 The GPS and the fingerprint reader work flawlessly, both being quick to do their job. Mi A2 is also equipped with an IR blaster allowing you to control TVs, air conditioning or pretty much any other household appliance that supports IR remote control.
The OTG system is also working perfectly, supporting external storage and giving it plenty of power to operate. The powerful USB C port can also be used to charge other phones or for powering things like a USB light!
Unfortunately, the Mi A2 lacks FM radio functionality even though the receiver hardware is there. There's a chance Xiaomi will add the FM radio application in an update, but there was no official confirmation.
Closure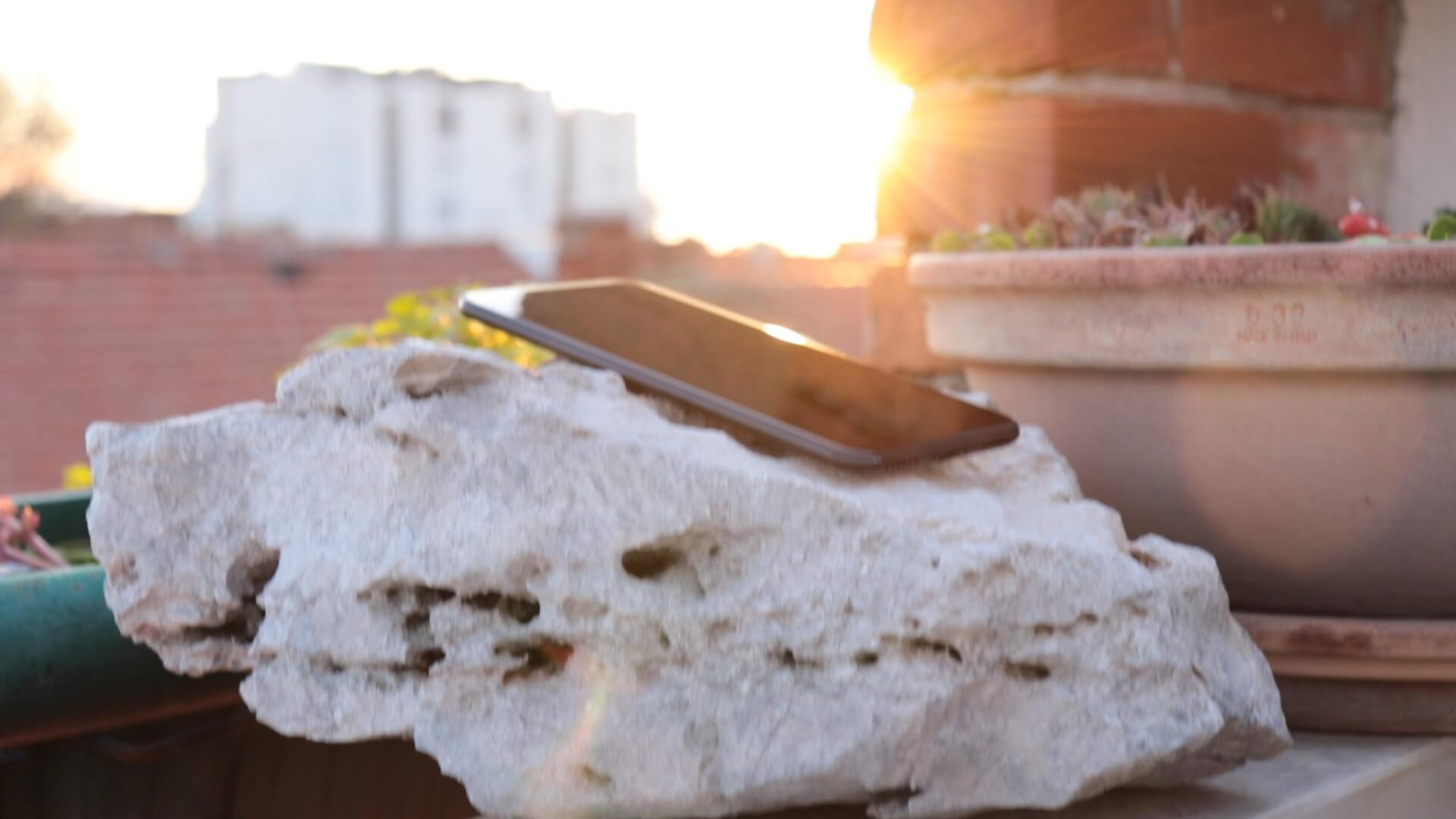 Xiaomi Mi A2 is a pretty well rounded mid-ranger from a reputable brand, but it's mediocrity could pose a problem. The omission of the headphone jack, lack of FM radio, small-ish battery, average screen – these are all small drawbacks that are impacting this phone. Thankfully, these still aren't deal breakers unless you have a fairly specific use case.
Xiaomi has tried to focus on the important things by giving this phone a good camera, good chipset and of course, a fresh and regularly-updated OS. If you agree with the choices Xiaomi made, then you'll probably be well off getting this phone – if only for Android One!
CHECK OUT THE OFFER ON GEARBEST!
How the Galaxy Note20's S Pen Delivers a More Powerful and Productive Notetaking Experience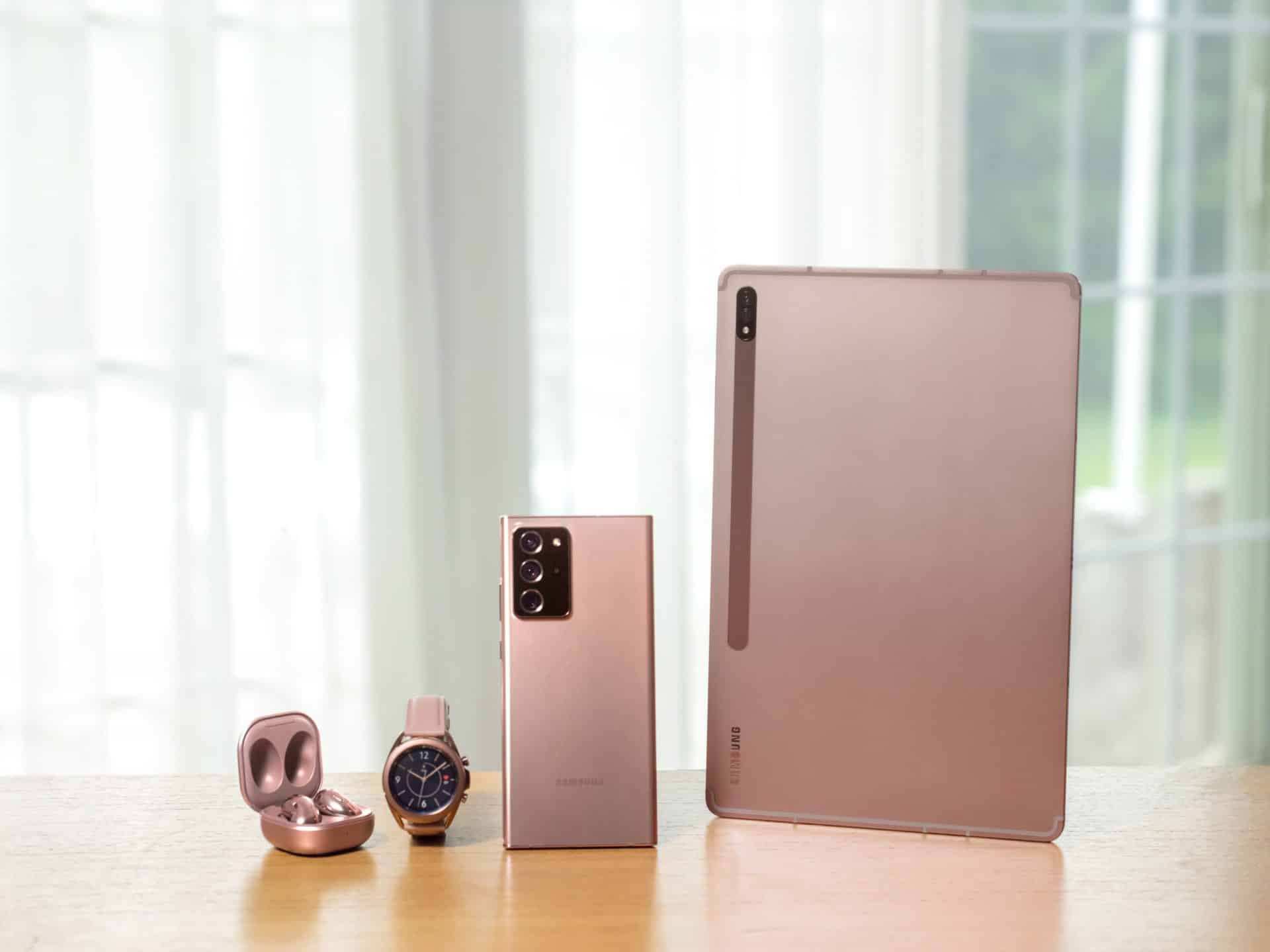 The Note series is and always has been about maximizing productivity – an idea that's best embodied by the smartphones' signature accessory: the S Pen.
When designing the series' newest additions, to empower users to be as productive as possible, the team behind the Galaxy Note20 and Note20 Ultra made enhancing the S Pen and the Samsung Notes app top priorities. The result of their extensive efforts is a smoother and more intuitive note-taking experience – one that's more accurate and responsive, makes navigating your device a breeze, and makes capturing, editing and sharing your ideas effortlessly easy.
Click on the video below to learn more about the S Pen's newest tools and tricks.
OPPO Reno4 Series: AI-enhanced Smart Sensor, a new era in smartphone technology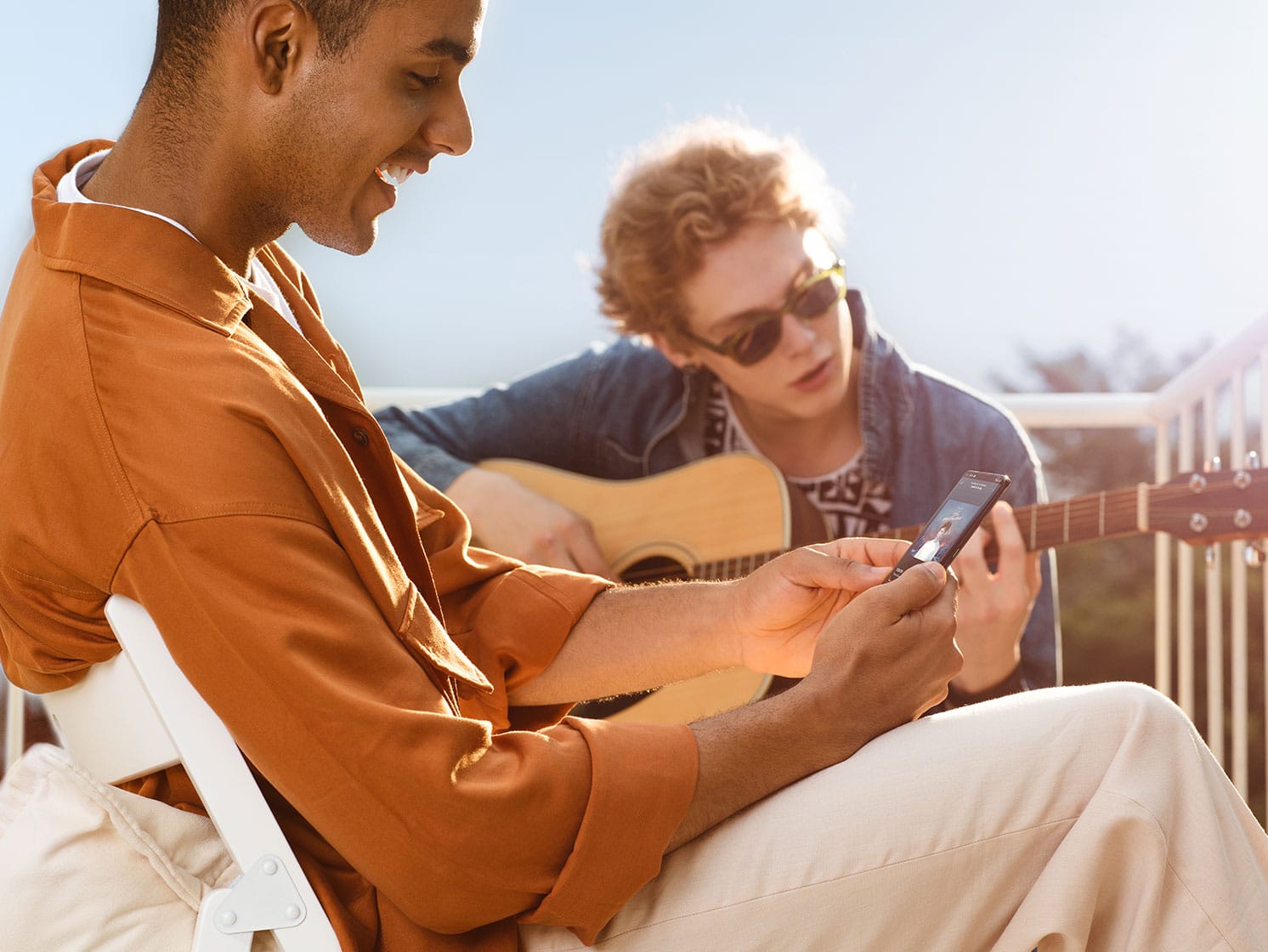 Population density and population mobility is increasing daily all around the world and more people are becoming tech savvy with each passing day. Internet and information technology have gradually and consistently penetrated into our lifestyles. Staying always connected through the internet has made privacy protection one of the trickiest problems for smartphone users. On the other hand, for smartphone brands, the ability to continuously update technologies and create products with excellent user experience are also growing challenges.
Reno4 is equipped with a new AI-enhanced smart sensor, which is an attempt made by OPPO for building products in the AI-smart era. This smart sensor can identify the owner of the mobile phone and intelligently decide whether to show the detailed content in a notification, while enabling touchless operation of the mobile phone. With the new AI-enhanced smart sensor, Reno4 realizes the integrated functions of N-in-one such as AI assistant, privacy security and touchless gesture operation. It supports the original intention of the OPPO brand and its Research & Development team to make mobile phones smarter and maximize the experience and the technology.
Smart sensors, an answer to users' demand of better privacy protection
For some time in the recent years, OPPO has been cultivating the Southeast Asian market, since it first entered the Indonesian market in 2012. According to a survey by Euromonitor International, comparing the market share of OPPO in 2019 and 2014, Thailand increased to 4.8 times, Indonesia 4.7 times and Vietnam 2.9 times. With further expansion of market share, OPPO realized that mobile phone users in the Southeast Asian market are also increasingly demanding privacy protection. Simultaneously, the population density in this market is increasing and people are living a more connected lifestyle. Mobile phones, as the most important social interaction tools, are becoming more and more vulnerable to threats against information privacy for the owners. For instance, your friends may accidently catch a glimpse of critical or private content on your phone.
After performing a market research, OPPO realized that the functions which the smart sensor provides could help bridge the gaps in market demand, especially for privacy protection. In the past, there were two solutions in the industry. The first was the use of radar, which can effectively reduce the power consumption of mobile phones; yet this also means that the footprint of the sensor is increased and the screen ratio is reduced accordingly. Also, the radar itself has limited recognition capabilities, thus the scenarios to be implemented are restricted. The second was to use an ordinary camera for real-time shooting to recognize motions and faces, being able to achieve smart control, but in this case the power consumption brought by the function is huge. Both solutions have their own limitations, OPPO had to find another way.
● Smart Spying Prevention
Based on that, OPPO decided to apply the AI-enhanced smart sensor to the field of smart spying prevention, which is constructed by utilizing a low power consumption sensor in combination with an intelligent recognition algorithm. The sensor could not only be used in privacy protection, but also could extend the scenarios in Smart AirControl, Smart Rotation, and Smart Always On. Many high-end smart home devices have equipped smart spying prevention technology as an auxiliary function. For instance, high-end home security monitoring equipment leverages DVS technology to capture only the outlines of people in its range – helping protect the privacy in living spaces. Similar with that, when your Reno4 receives a message, AI-enhanced smart sensor on the phone could identify whether only the mobile phone's owner is watching the screen. If not so, the content of the notification would be hidden to protect the user's privacy.
To be specific, the setting of the entire recognition logic makes the spying prevention more humane and comprehensive, which is a great companion to its advanced hardware. The sensor will first probe how many faces are in the scale.
• If only 1 face is detected, the main camera will be turned on to identify whether the face is of the owner him/herself; if it is, then it displays the entire message.
• If the sensor detected that there is more than one person (or no person) facing the display, then the notification will still be shown but the content will not be shown.
A smart sensor that can do much more – innovation improving user experience
The AI-enhanced smart sensor technology also introduced advanced AI capability to Reno4, which enables some futuristic features such as touch-free control and smart rotations. In recent years, gesture recognition has become another popular way of human-computer interaction and has been widely used in many fields, especially in the automotive field in smart cars. With the continued trend of marginal innovation in smartphone industry, gesture control may become an inevitable function of smartphones. OPPO joins this race with the AI-enhanced smart sensor. OPPO believes that such innovative and optimal functional user experiences are inspirational to the mobile phone AI assistant race.
• Smart AirControl
Reno4 is the first OPPO phone to bring full-screen gestures to their line-up. The Smart AirControl allows you to interact with Reno4 without touching the display and could perform tasks such as scroll up and down the pages on some popular apps like YouTube, Facebook, Instagram and TikTok. More conveniently, in a short period of time, the owner does not need to do a "starting up" gesture every time he or she scrolls the screen. It is also worth mentioning that this feature allows you to answer the call without touching your phone, which brings great convenience to those who work with plastic gloves most of the time.
• Smart Rotation
For most of us, especially the ones who prefer operating their phone while lying in bed, it is inconvenient when the content on the phone automatically flips to vertical when the Auto Rotate function is on. Based on this user insight, OPPO also introduces Smart Rotation to Reno4 with AI-enhanced smart sensor. When the phone and your face is rotated simultaneously, the AI-enhanced Smart Sensor and pose-recognition algorithm intelligently detect the orientation of your face and the phone to help determine whether to rotate the screen. There are some of the rotation scenes you often encounter:
When the phone is rotated from vertical to horizontal:
• If the face stays still – for example if you are watching a video and rotate your Reno4 – the screen will rotate.
• If the face rotated with the phone (such as lay in bed), the screen will not be rotated Surely this function could offer users a more immersive experience in various lifestyle scenarios in a smart manner.
• Smart Always On Display
Making full use of the characteristics of this AI-enhanced Smart Sensor, OPPO also applies functions to enrich user experience, such as "Smart Always On Display". This feature can identify whether a user is continuously watching the mobile phone, so that the screen will not turn off. This feature makes Reno4 more intelligent and provides better using experience.
In addition, on software level, a special brightening algorithm will make the sensor work better in low light. Even when the level of luminance is lower than 1 lux, Reno4's AI-enhanced Smart Sensor can function well.
The future of technology – convergent products
The development of mobile phones can be roughly divided into the feature phone era and the smartphone era. In recent years, it has entered the evolutionary stage of artificial intelligence era. What sets two eras apart is the ability to solve problems using new and improved solutions. AI is a very broad concept, and R&D for AI in smartphones means to identify and develop new solutions that provide human beings with more convenience in terms of communication.
Digital experiences enabled by AI assistance, especially virtual assistance, is considered to be one of the major recent technological advancement and most promising consumer trend. The form we are most familiar with is virtual assistant, such as Microsoft's Xiaoice or Cortana. The AI-enhanced smart sensor and its Smart AirControl and privacy protection functions have brought new possibilities to smartphone AI assistant. More recently, the future in smartphone features – AI assistants – may become more invisible and subtle. Finding a balance between easy operation and false touch, Smart AirControl is relatively easy to operate, avoiding false touch, it is an attempt and exploration in the field of human-device interaction. Even you could be like Iron Man and have your very own "Jarvis" or "Friday". A futuristic AIOT form could be foreseen, to replace operating the devices with your phone or remote control.
To further enhance user experience, OPPO put large amount of effort in the high-end hardware and software. Strategically, with rapid development of emerging technology, OPPO has stepped into the Era of Convergence, in which OPPO is not placed only as a mobile device company. It will also deep dive into the whole technology world to create convergent products for all.
Huawei's Ryan Ding: Unleash Network Potential, Inspire Business Growth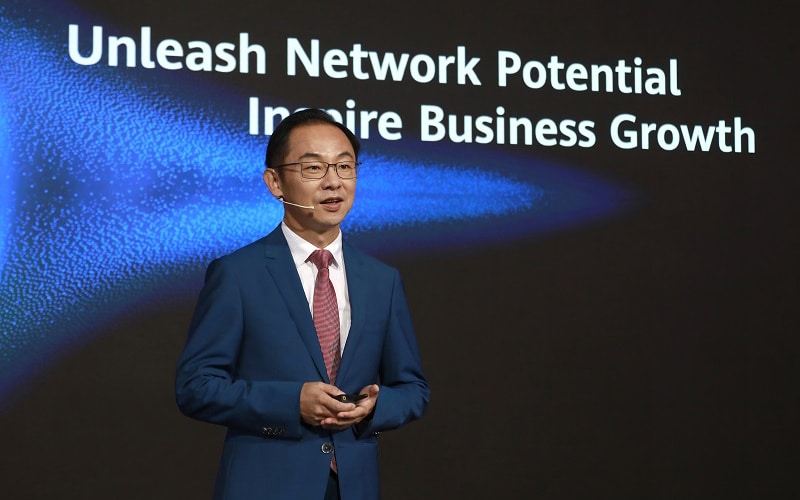 Huawei's Executive Director and President of the Carrier BG Ryan Ding delivered a keynote speech at the Better World Summit 2020 today. According to Ding, as the COVID-19 crisis continues globally, carriers need to be prepared in four areas of network construction and business development to quickly unleash network potential and inspire business growth.
1. Carriers need to maximize the value of existing networks. They should make the most of their networks and rapidly expand their capacity by using software or adding boards or replacing RRUs. This can help them respond to the soaring data traffic during the pandemic and optimize site TCO.
2. Carriers should focus on user experience and build the best 5G networks. The best network experience brings the biggest commercial success. In South Korea, for example, carriers are seeing lucrative gains from building the best 5G networks and offering users the best experience. Huawei will continue to help carriers deliver the best possible user experience and quickly monetize 5G network capabilities.
3. Carriers need to speed up 5G commercialization in B2B for more business opportunities. 5G is entering a new development phase, and the B2B market is key for carriers' commercial success. Carriers need to choose the right industries and build new 5G capabilities targeting B2B. They also need to push for unified industry standards to accelerate 5G adoption at scale in B2B.
To succeed in B2B, choosing the right industries is crucial. Private lines have become a quick-win use case for 5G in B2B, with more than 15 carriers having 5G private line services. Carriers can consider three factors when deciding which industries to focus on: industry attractiveness, commercial viability, and technical viability. Huawei suggests that carriers should currently focus on mining, steel, ports, and oilfield industries when developing 5G in B2B.
Carriers need to build 5G network planning, construction, maintenance, optimization, and operations capabilities for B2B. For example, they need to improve their network planning capabilities that target different production environments of industries, and provide products and solutions that meet industry requirements. In addition, they need to develop service and ecosystem enablement platforms, provide standardized products and services, and build viable business models.
Carriers need to push for unified industry standards. Unified industry standards are the basis for large-scale 5G development in B2B. Cross-industry collaboration is well under way. Many industries like mining and steel have begun to communicate industry standards through such efforts as publishing industry white papers, establishing ecosystem alliances, and participating in standards discussion.
4. Carriers need to build future-oriented target networks. The telecoms industry needs to think hard about how their networks can be adapted to the ever-changing needs of individuals, families, and businesses as well as how to support the development of the digital economy. Huawei will continue to help carriers build future-oriented target networks to support their continued success.
Other speakers at today's session include Liang Baojun, Senior Vice President at China Unicom; Liu Jian, General Manager of Department of Government and Enterprise Service at China Mobile; Choi Yoon Ho, Vice President of AR/VR Service at LG U+; Phil Kendall, Executive Director at Strategy Analytics; and Peng Honghua, President of 5G Product Line at Huawei.
For more information about Better World Summit 2020, click here.