Make Handwashing a Habit With Samsung's 'Hand Wash' App for Galaxy Watch Users
It is a common adage that it takes 30 days to make a habit, and at a time when personal hygiene is more important than ever, best-practice hygiene should form part of everyone's daily habits.
According to the research conducted by the University of New South Wales and published in 2015 by the American Journal of Infection Control (AJIC), people touch their face 23 times an hour on average, of which 10 touches are to the eyes, nose or mouth – the main pathways that can lead to bacterial or viral infection. This connection between our hands and our faces makes hand washing the most basic step in personal hygiene; the American Center for Disease Control and Prevention (CDC) even calls it a "do-it-yourself" vaccine, and the United Nations (UN) has, since 2008, designated October 15 as Global Handwashing Day.
In order to help people get into the habit of properly washing their hands, Samsung has, on April, launched a Hand Wash application for wearable users. The app is available for download on the Galaxy Store for Gear S3, Gear Sports, Galaxy Watch, Galaxy Watch Active and Galaxy Watch Active2 users. Read on to learn how the app can help you engage in best-practice hand hygiene throughout the day.
Setting the Standard for Hand Washing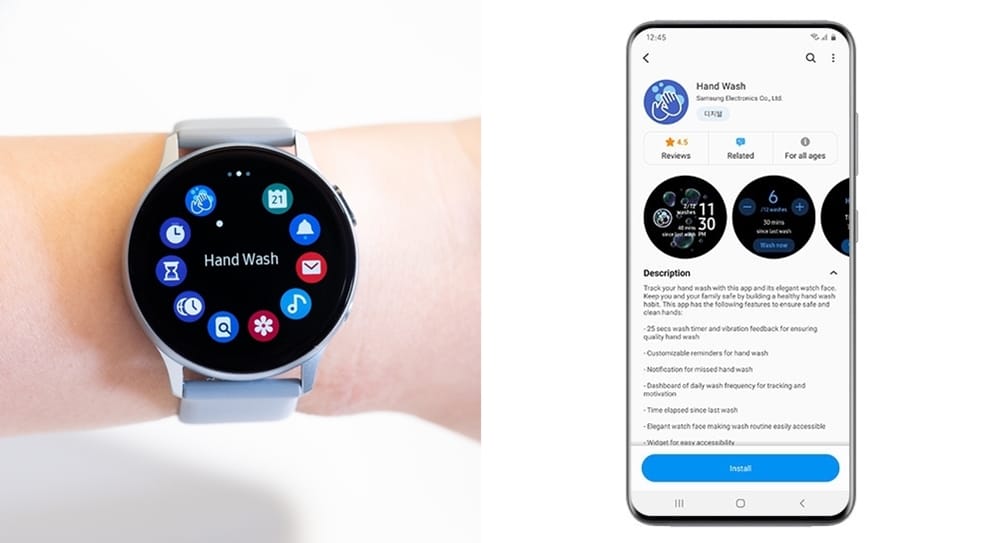 While awareness has increased the importance of washing one's hands frequently and thoroughly, opinions can differ on what 'frequently and thoroughly' actually means in practice. This is why Samsung has developed an app to provide a clear guide on how, and how regularly, users should be washing their hands. The Hand Wash app, discoverable by searching 'Hand Wash' in the Watch section of the Galaxy Store, helps users to remember to wash their hands at regularly scheduled intervals throughout the day.
Establishing Your Routine
So, how frequently should we be washing our hands? A 2020 study by University College London (UCL) found that handwashing 6-10 times a day was linked to a lowered infection risk. But as we go about our busy days, it is not always easy to remind ourselves to keep up with this regular washing routine.

To help you engage in regular handwashing, the Hand Wash app includes an alarm function; users can select the Reminders button to add or modify the timings of their alarms. For example, users can set an alarm that will notify them every two hours so that they can be sure to wash their hands at regular intervals. The number of alarms each user sets will then correspond to a target number on the app's dashboard.
Washing Your Hands Thoroughly & Properly
It takes longer than you may think to wash your hands thoroughly. The World Health Organization (WHO) recommends washing your hands for at least 20 seconds – roughly the time it takes to sing the 'Happy Birthday' song twice. But of course, singing or humming along every time you go to wash your hands is not always practical.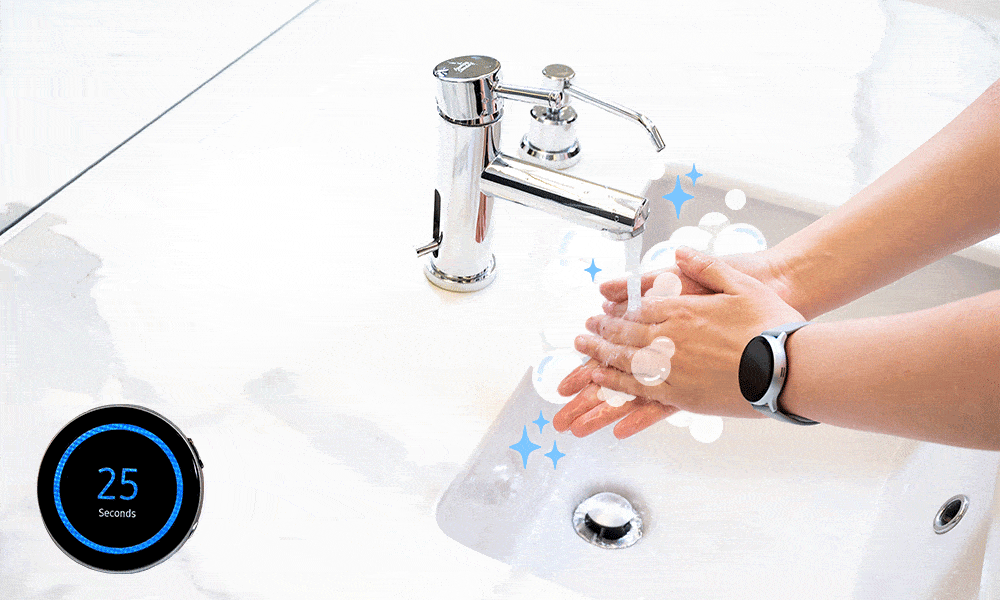 This is where the countdown function of the Hand Wash comes in useful. The countdown is 25 seconds long, including 5 seconds for applying soap and 20 seconds for scrubbing. Once you receive the alarm notification that it is time to wash your hands, you can easily tap and swipe your Watch to start the counter, which will provide haptic feedback as well graphics once the timer starts. Furthermore, all Galaxy Watches are waterproof, so there is no need to remove the watch once you go to wash your hands.
Keeping Track of Your Personal Hygiene
While setting regular alarms is a good way to maintain your handwashing habit, of course there could be times between these intervals where other instances arise that require you to keep your hands hygienic, such as visiting the bathroom, preparing food and having a meal.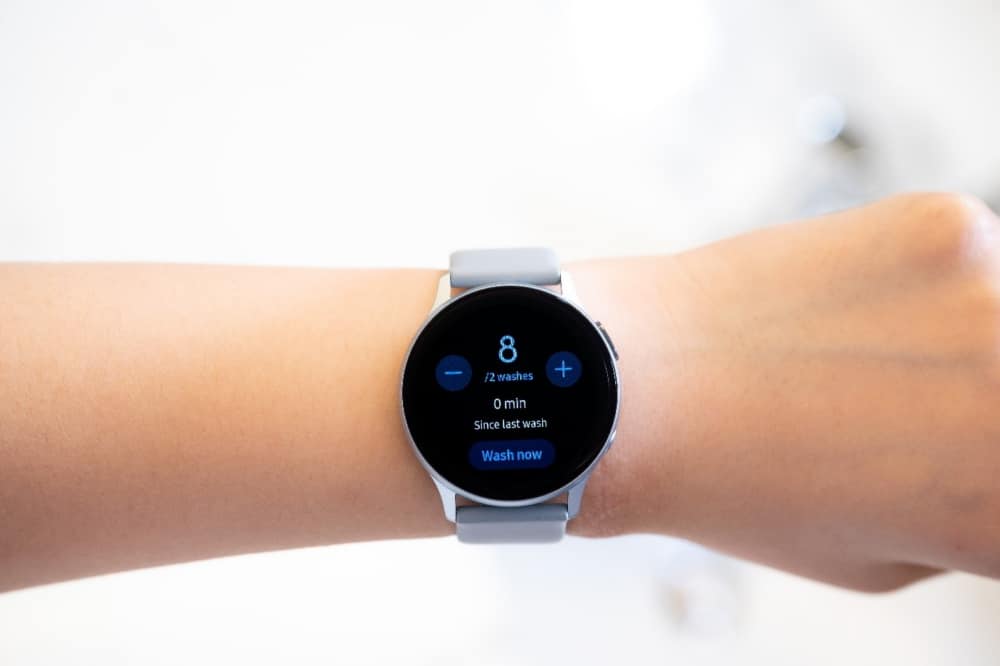 On the Hand Wash app's dashboard, users can easily keep track of how long it has been since they last washed their hands, as well as review their daily handwashing target number and how many times they have washed their hands so far in a day. If users find themselves washing their hands before their next scheduled reminder alarm, users can just tap the 'Wash now' button before washing their hands to disable the upcoming alarm.
Monitoring Progress on a Weekly Basis
Maintaining a habit means committing to it over time – and committing to wash your hands at least 6-10 times a day is no exception.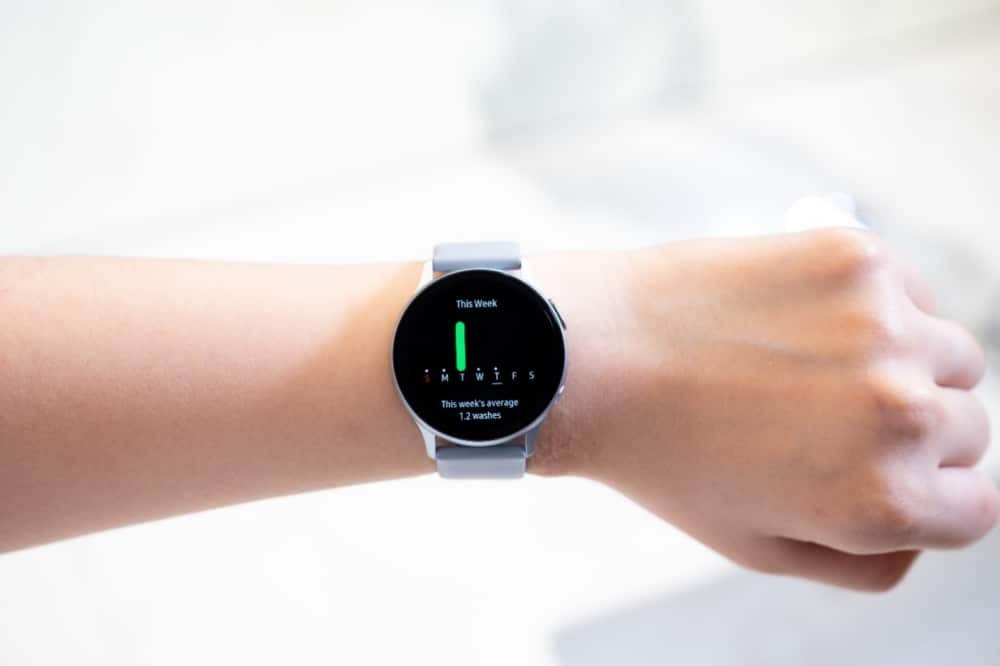 To help build their handwashing habit, users can utilize the Hand Wash Trend Tracking function of the app, which logs each day's handwashing occurrences and provides a weekly average.
Follow the 6 Steps of Handwashing
To effectively prevent the spread of germs, the way you wash your hands is just as important as the frequency of doing so. When washing your hands, you should not only scrub your palms, but also the areas in between the fingers and the backs of the hands. The following 6 steps are a best-practice guide to ensure that you clean your hands properly and thoroughly.
Source: Samsung Newsroom
Samsung Introduces New Premium Soundbar Line-up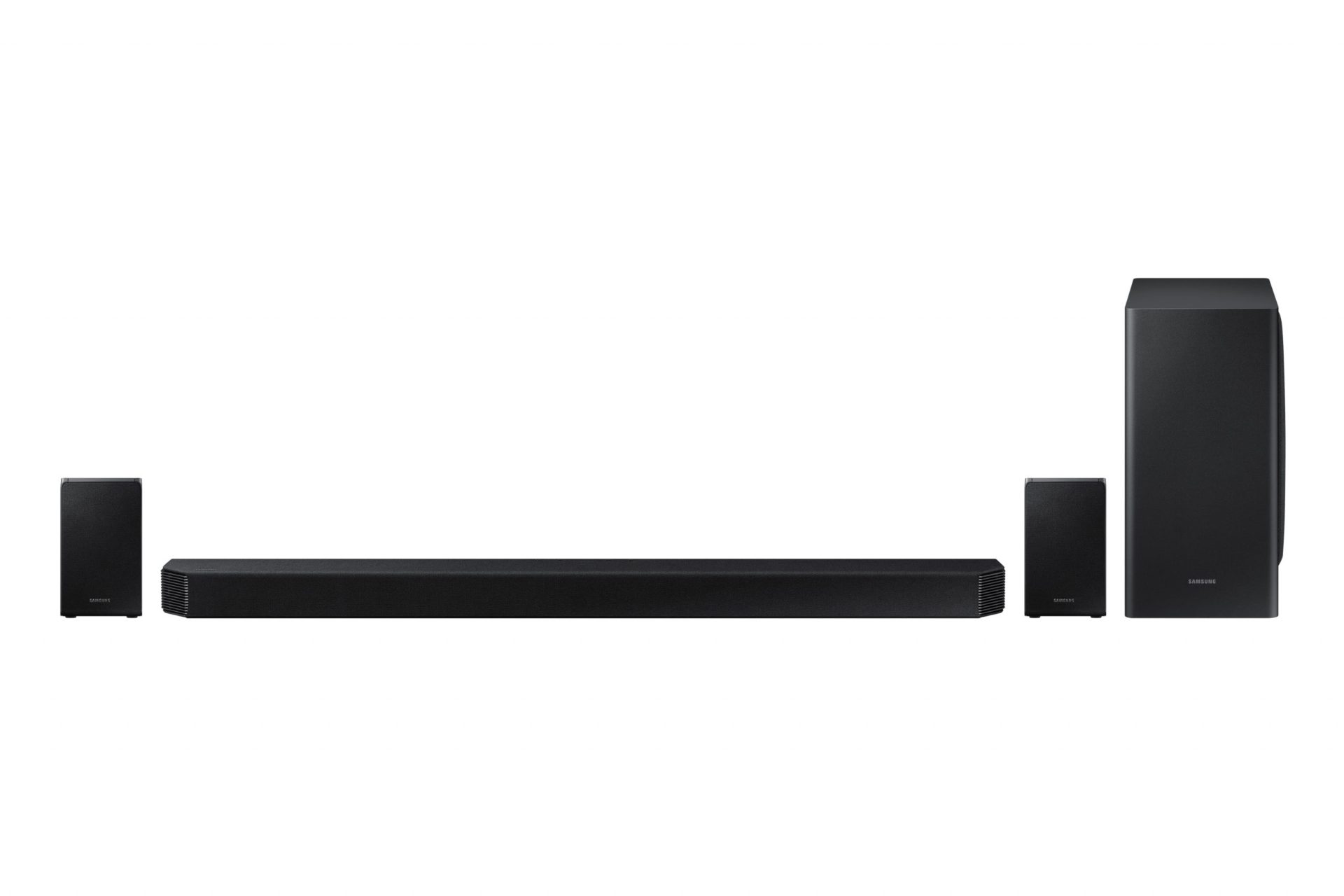 Samsung Electronics has rounded out its full 2020 Q-series soundbar line-up with the release of two new premium models including HW-Q950T and HW-Q900T.
The HW-Q950T delivers the audio quality of 9.1.4-channel, the maximum number of channels for currently available home-theater systems in a single soundbar. The model packs in extra-powerful sound with two wireless rear up-firing speakers and also adds left and right wide channel speakers to the previous 7.1.4-channel system, allowing the audio output to express the motion on the screen in a more realistic way with greater immersion.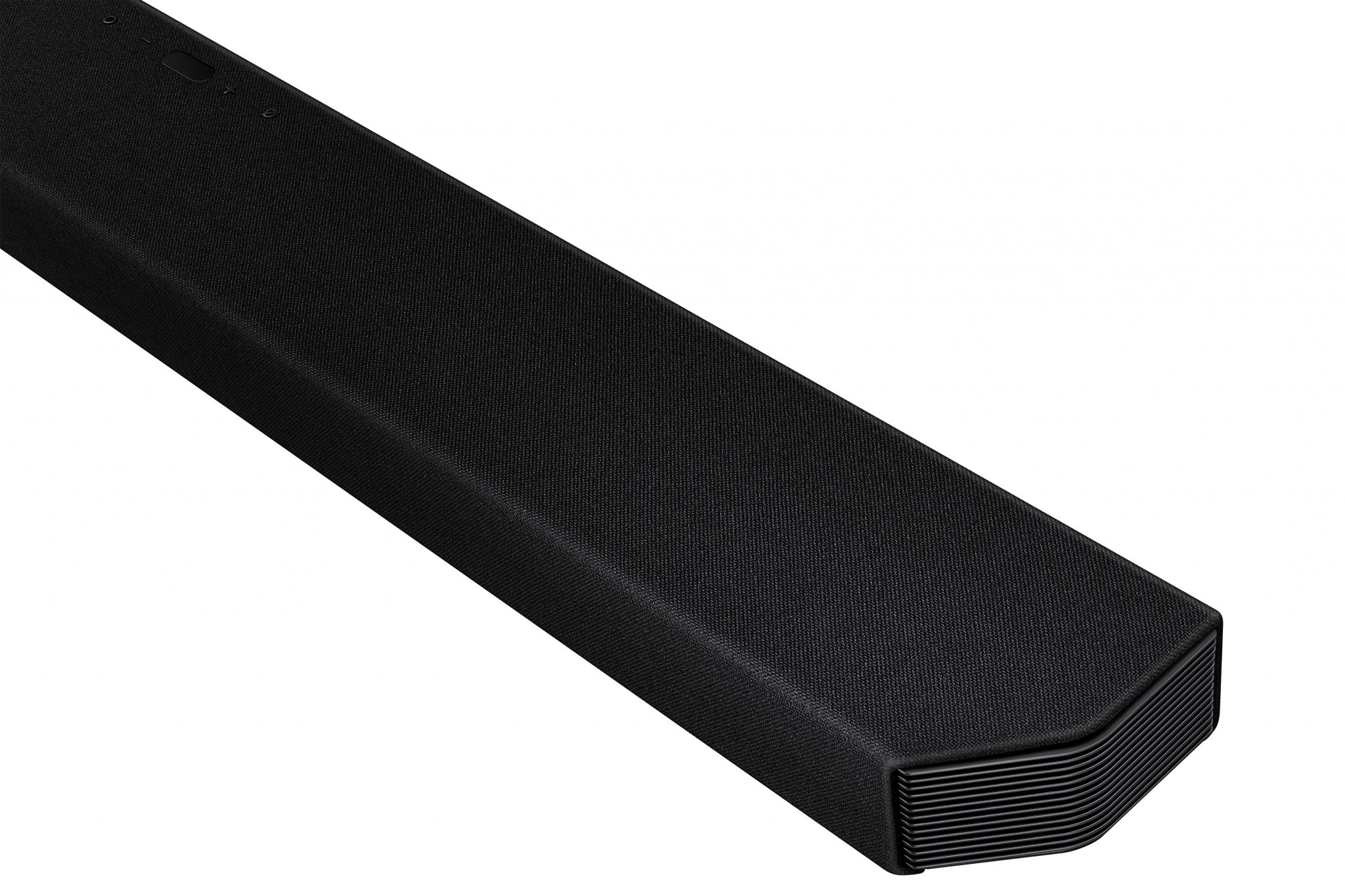 Both the HW-Q950T and HW-Q900T support Dolby Atmos® – which transports listeners with immersive, moving audio that flows all around you, along with DTS:X from DTS for multi-dimensional audio technology. They also include eARC support to produce full, rich and high-quality surround sound like Dolby TrueHD.
Consumers can further enhance the immersive experience by connecting the soundbars to Samsung's 2020 QLED TVs. Q-symphony activates and plays surround sound from both the TV and soundbar, creating incredible audio synergy with compatible TVs.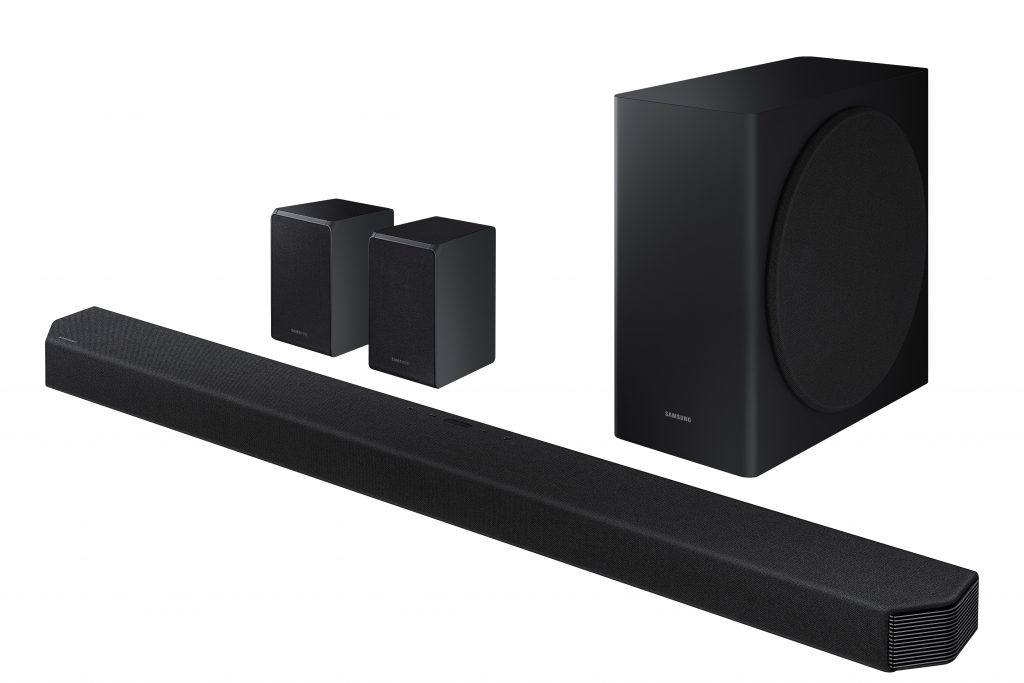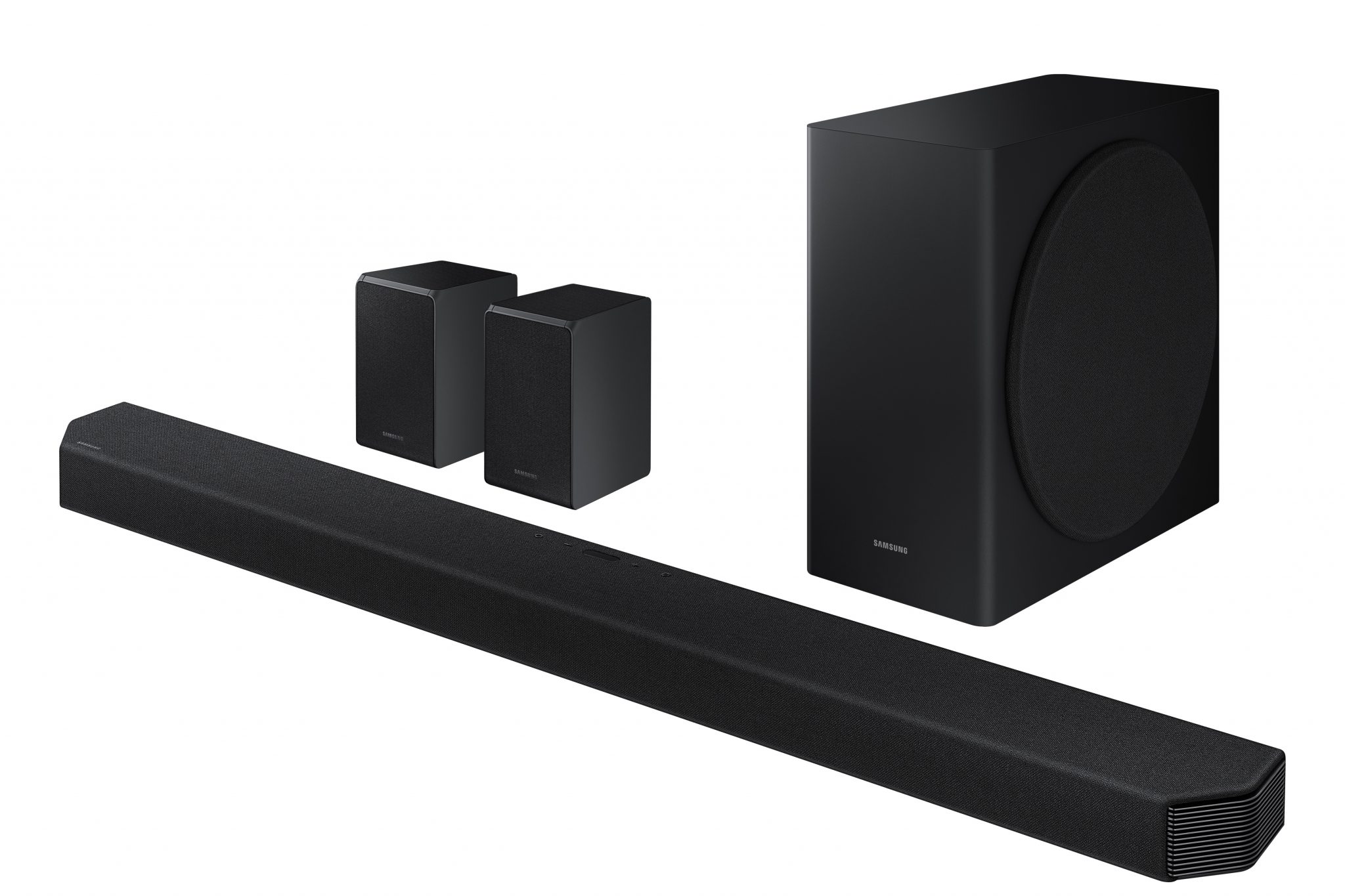 Improvements have also been made to the product design, on the top of the advancements in overall functionality. Compared to 2019 soundbar models, Samsung reduced the height of both of models to 69.5mm from 83mm to fit perfectly with the TV. The soundbars are also wrapped in Kvadrat textile, adding premium elegance while maximizing sound penetration.
"In collaboration with Audio Lab in the US, we have been able to develop multi-dimensional surround sound that can be more accessible at home, which was previously only possible with a separate home-theater system," said Seong Cho, Senior Vice President and Head of Global Product Marketing of the Visual Display Business at Samsung Electronics. "In addition to improving sound quality, we also focused on fine-tuning the soundbar's design aesthetic by using eco-friendly textiles, made by Danish premium brand Kvadrat."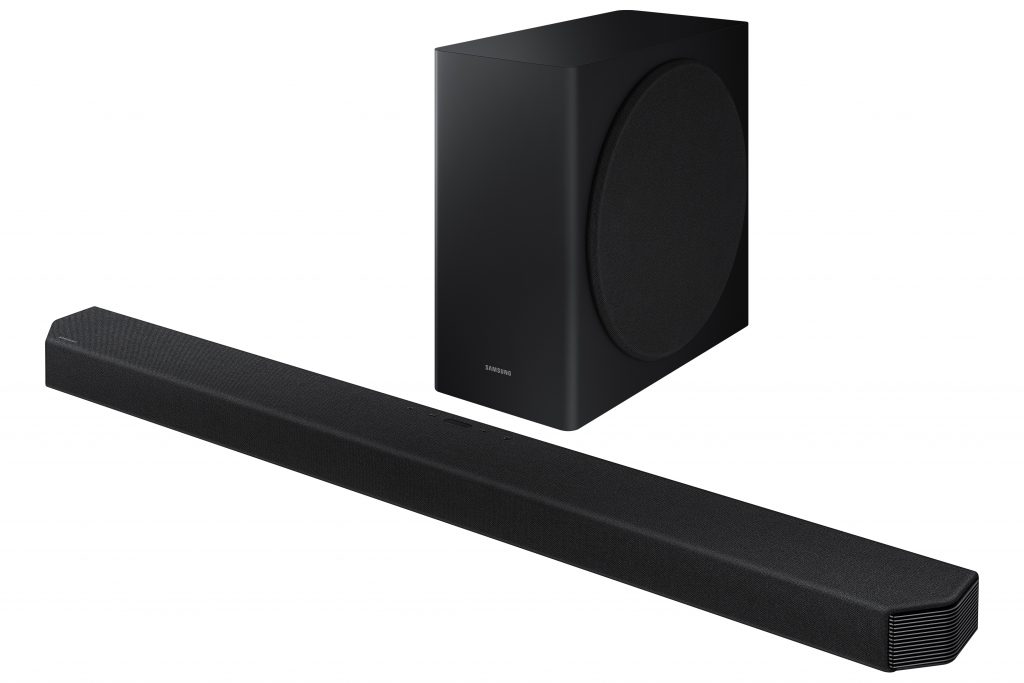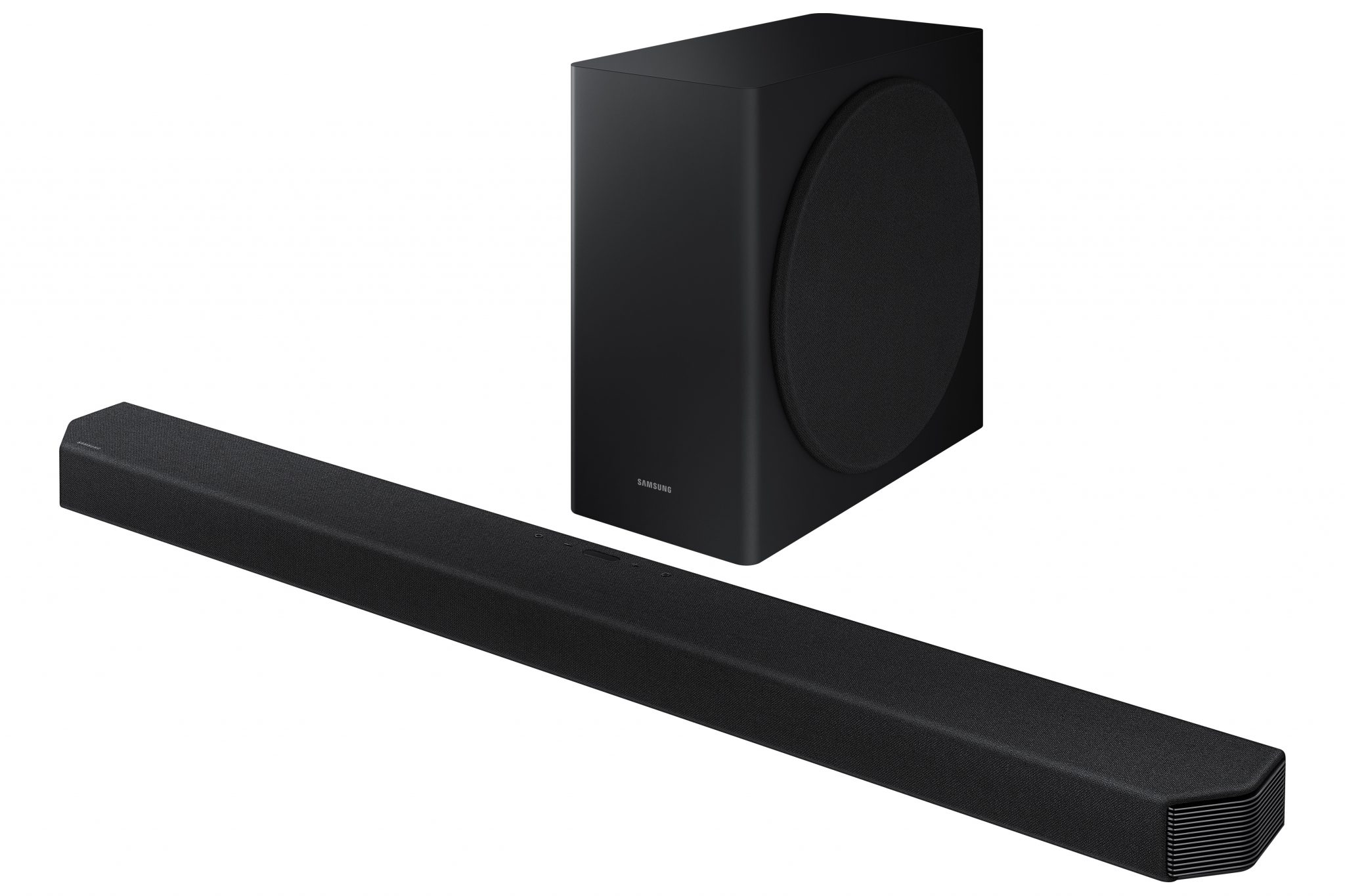 The two new models also feature SmartThings App and Alexa voice service, allowing users to command their favorite music streaming services, like Amazon Music, Spotify, TuneIn, and iHeart Radio.
Music lovers can also now enjoy their favorite music with a simple tap. The Tap Sound feature allows the music from your smartphone to be sent directly to the soundbar.
All Samsung soundbars are tuned at the Samsung Audio Lab in Valencia, California.
For more information, please visit www.samsung.com.
HONOR Launches HONOR CHOICE with the HONOR CHOICE True Wireless Earbuds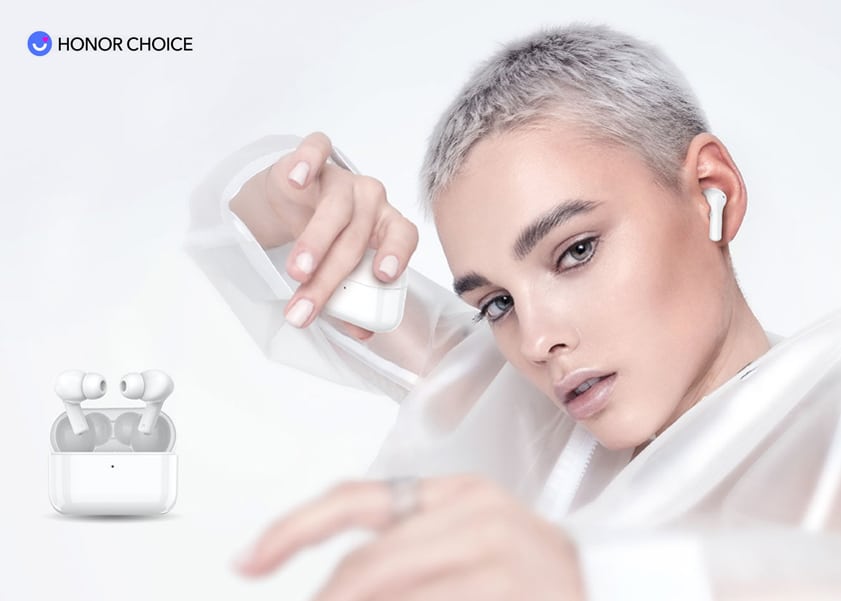 Global smartphone brand HONOR today announced the availability of HONOR CHOICE True Wireless Earbuds, the first HONOR CHOICE product to launch in its overseas markets. HONOR CHOICE is a portfolio of HONOR smart life products, co-developed by HONOR and a select group of industry-leading manufacturers.
Equipped with a binaural synchronous transmission technology and a 7mm composite diaphragm speakers, the HONOR CHOICE True Wireless Earbuds deliver a superb and lag-free audio experience. Its 24-hour battery life also makes it a perfect accessory for all-day usage. The wallet-friendly earbuds will be available in UK from today.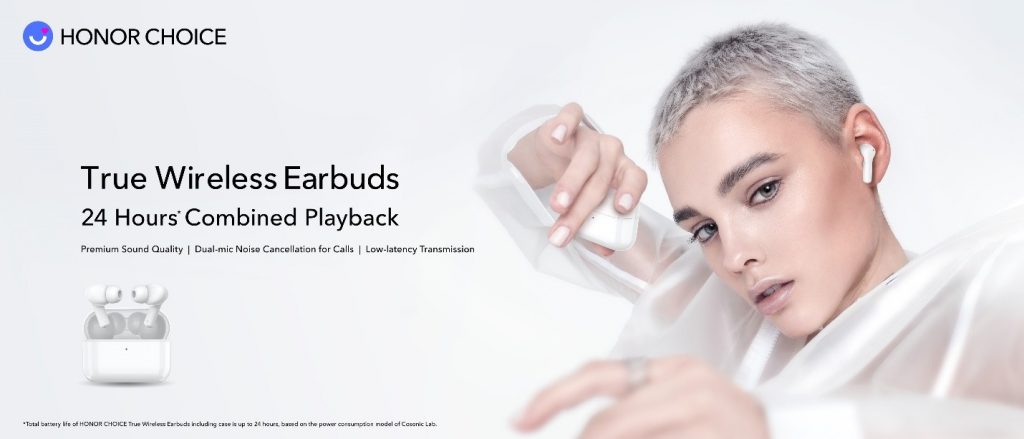 HONOR CHOICE: High-tech and Aesthetically Pleasing IoT Products for a Smarter Life
HONOR CHOICE is a sub-brand under HONOR that comprises a portfolio of IoT products made by a select group of industry-leading manufacturers. Representing the "N" in the "1+8+N" IoT strategy, HONOR CHOICE consists of a wide range of devices in categories such as Sports, Entertainment, Technology and Travel which provides users with a seamless and intelligent experience in their everyday lives.
The HONOR CHOICE series is manufactured by industry-leading partners to bring users a personalized and enriched experience. With stringent tests and strict criteria, HONOR CHOICE ensures all products are of impeccable quality, and users can enjoy them safely. As a tech-chic brand beloved by global youth, HONOR insists its human-centric and trendy design philosophy in the HONOR CHOICE products. HONOR CHOICE products are also empowered by cutting edge technology such as HUAWEI HiLink and HiSilicon chipsets to enable all-scenario intelligence experiences.
HONOR CHOICE True Wireless Earbuds: All-day entertainment accessory
The HONOR CHOICE True Wireless Earbuds allow users to stream music continuously for up to six hours and enjoy up to four hours of uninterrupted call time on a single charge. The lightweight charging case holds three full charges which give users an additional 18 hours of entertainment. With a combined audio playback of 24 hours, the HONOR CHOICE True Wireless Earbuds are the perfect accessory for audiophiles and general everyday use.
Premium performance for users on-the-go
The HONOR CHOICE True Wireless Earbuds are powered by a 7mm composite diaphragm speakers that deliver an immersive listening experience with impactful bass and crisp sounds. Equipped with Bluetooth 5.0, the earbuds pair seamlessly with other Bluetooth-enabled devices which is perfect for consumers who own multiple smart devices and desire a high level of automation. The Bluetooth 5.0 can reduce latency to as low as 130 milliseconds which is a plus for any serious gaming enthusiasts. With dual-microphone noise cancellation technology, the HONOR CHOICE True Wireless Earbuds can capture voice effectively and ensure crisp call quality even in noisy environments.
Minimalist design made with sophisticated audience in mind
The HONOR CHOICE True Wireless Earbuds check all the boxes for a good pair of earphones, not only for its performance but also its sleek and form-fitting design. Its ergonomic structure provides a comfortable and secure fit that is suitable for extended usage and everyday activities. The HONOR CHOICE True Wireless Earbuds are IP54 certified water and dust resistant so users need not worry about splashes from rain or dust ingress. Finally, the earbuds are also packed with intuitive touch controls and voice assistant support that can support consumers who are always on-the-go.
The HONOR CHOICE True Wireless Earbuds will be available starting from £34.9 . For more details, visit here.
NEWEST LG TRUE WIRELESS EARBUDS SELF-CLEAN, SOUND GREAT WITH MERIDIAN AUDIO
TONE Free Model HBS-FN6 with UVnano Case Removes Germs While Charging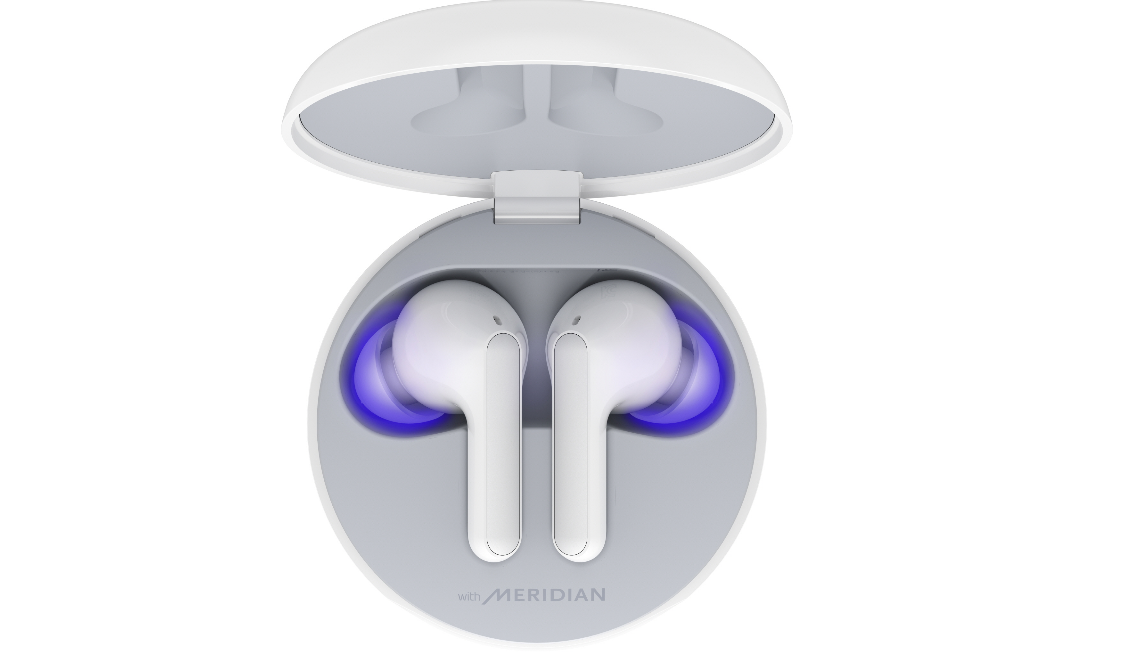 LG Electronics (LG) revealed two new LG TONE Free true wireless earbuds (models HBS-FN6 and HBS-FN4), both delivering exceptional listening experience with lifelike audio thanks to Meridian Audio technology. LG HBS-FN6 features LG's industry-first UVnano case which eliminates bacteria and germs on the earbuds as they charge. The new canal-type design delivers a more comfortable fit and comes in two colors: matte Stylish Black and glossy Modern White.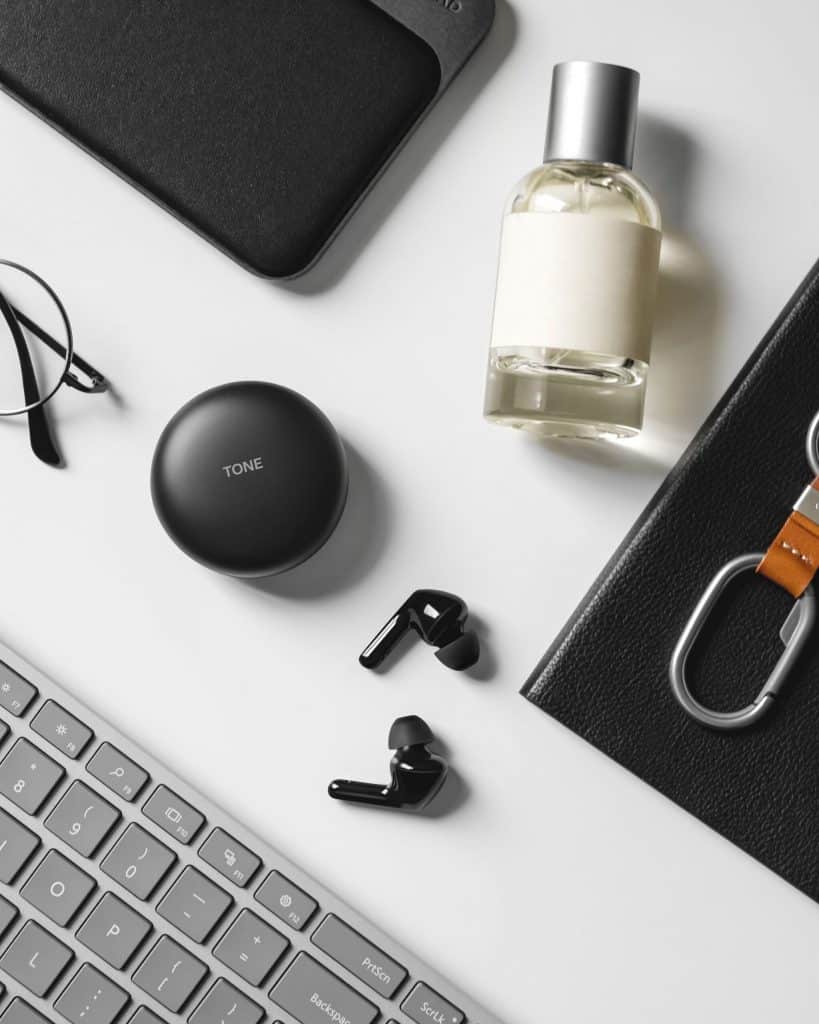 The earbuds deliver an extra dimension courtesy of HSP (Headphone Spatial Processing) technology from Meridian – LG's long-standing audio partner in delivering superior sound – powered by Digital Signal Processing, a technology that Meridian has been perfecting for over 25 years. DSP not only recreates a realistic soundstage that simulates the experience of listening to real loudspeakers, it also delivers vocals with pristine clarity, completely immersing the listener.
Both TONE Free models feature customized EQ sound settings developed by Meridian with each mode offering four unique presets to deliver a perfectly tailored listening experience: Natural for authentic and balanced sound, Immersive for an expanded sense of space, Bass Boost for that extra punch and Treble Boost for greater clarity to vocal performances. Noise isolation provided by the snug-fitting eartips provide a tight seal that blocks out most distracting exterior noise while Ambient Sound Mode lets wearers hear what's going on around them with the press of a button.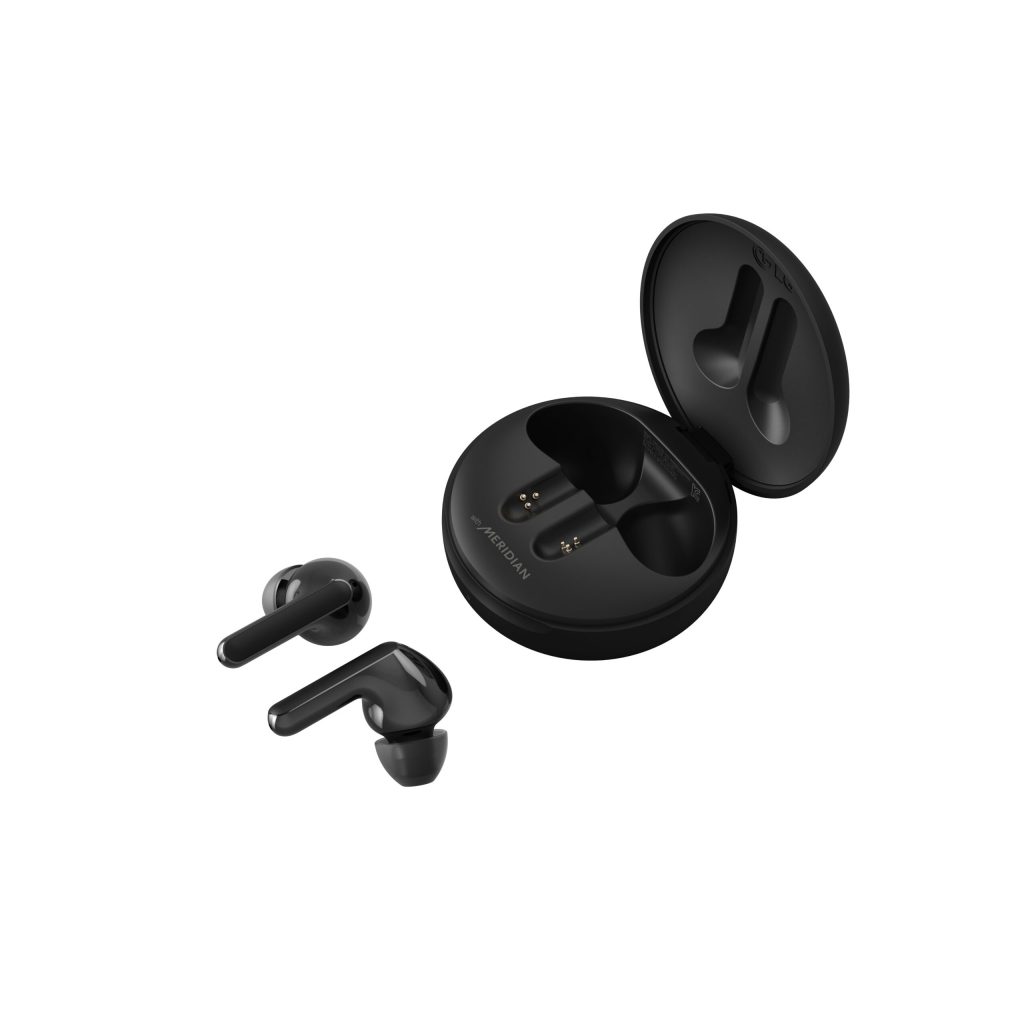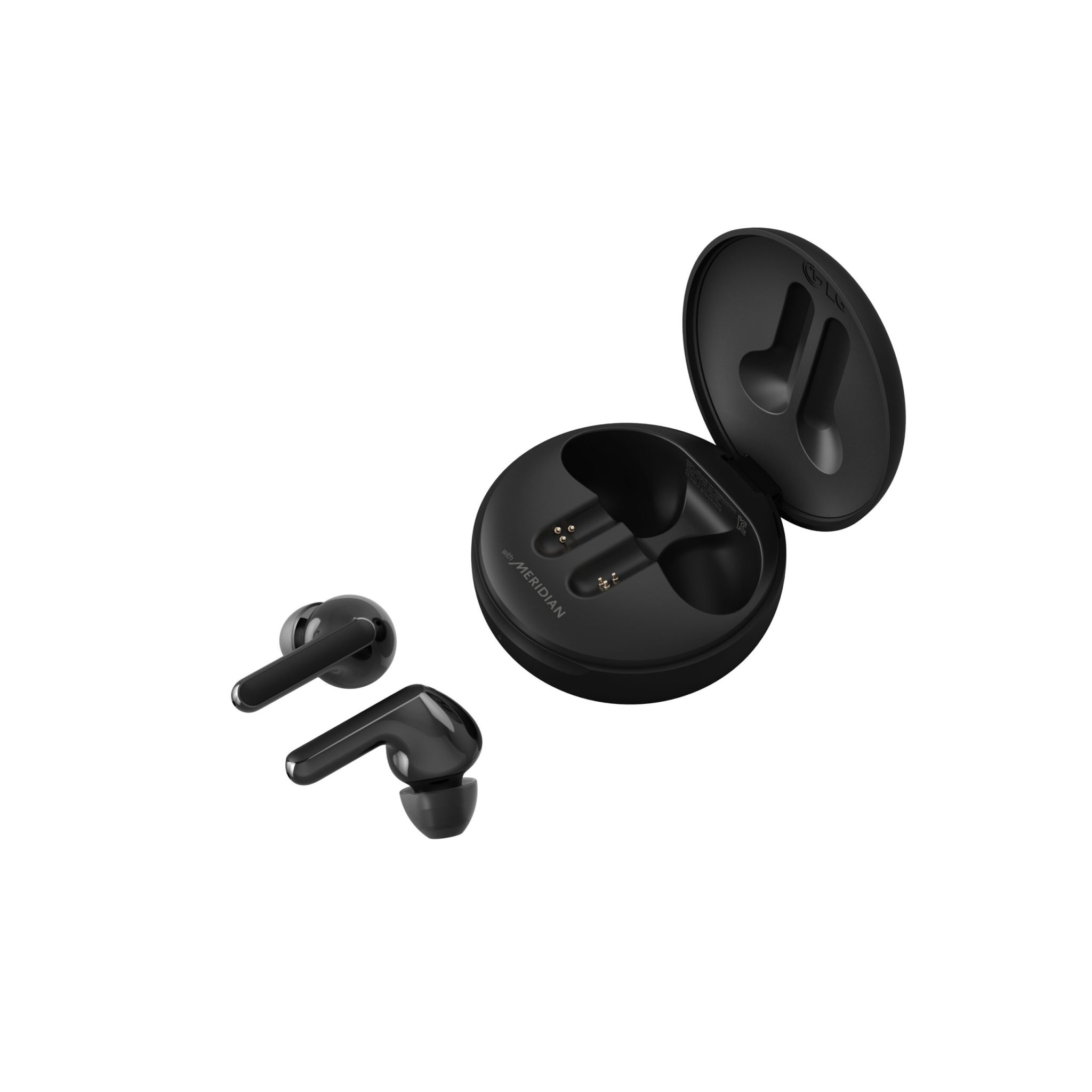 The higher end HBS-FN6 includes LG's innovative UVnano charging case for protected storage, hassle-free charging and enhanced hygiene. Several studies have shown that earbuds can harbor more bacteria than a kitchen cutting board, leading to potential ear infections.1 Utilizing built-in ultraviolet light, LG's slim charging case keeps listeners' ears cleaner by eliminating 99.9 percent of E. coli and S. aureus 2 from the non-toxic, hypoallergenic silicone ear gel 3 and inner mesh. The compact charging case provides up to an hour of listening time after a five minute charge. Fully charged, both models provide six hours of usage with the UVnano case delivering three full charges for a total of 18 hours of listening enjoyment.
"LG has always striven to deliver better sound to more consumers and with our new TONE Free earbuds we are expanding on our successful partnership with Meridian Audio," said Park Hyung-woo, head of LG Home Entertainment Company's audio and video division. "On top of great sound, TONE Free brings something new to the table that is also very practical."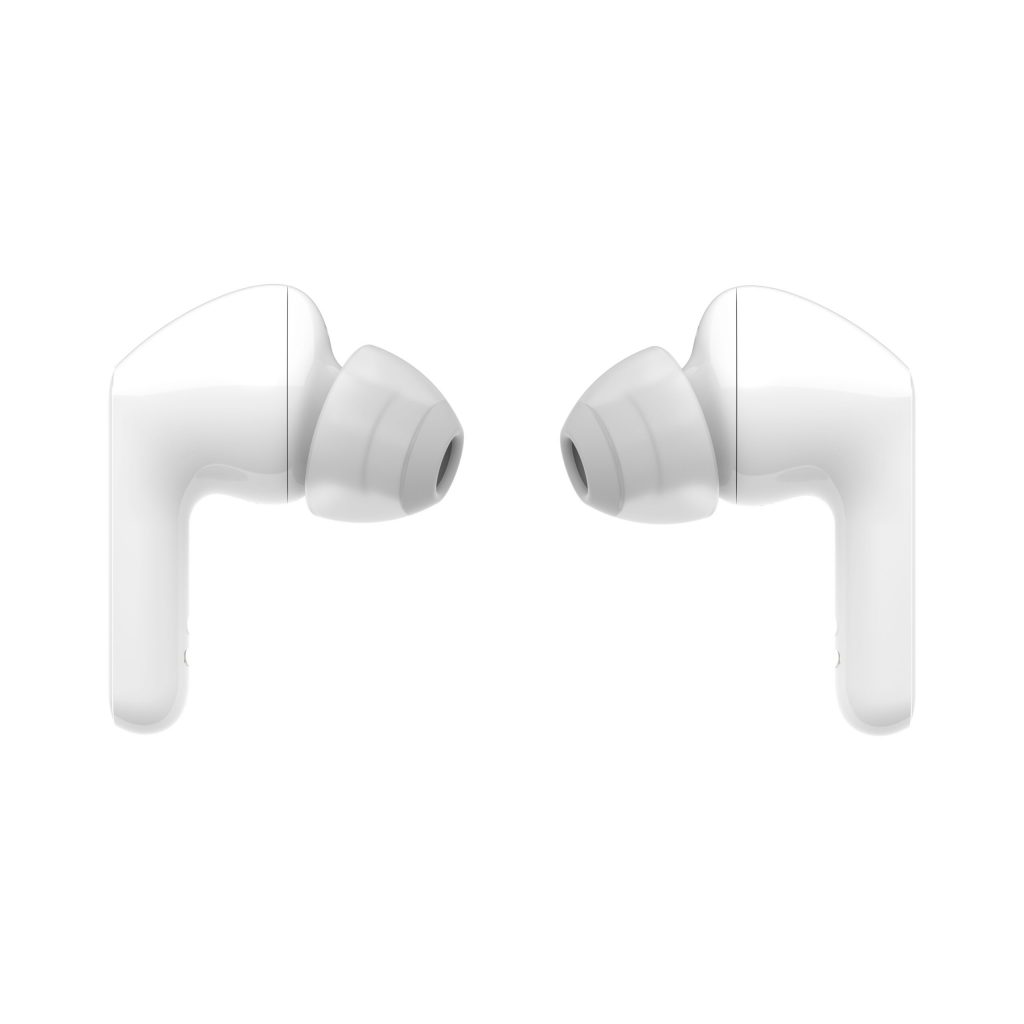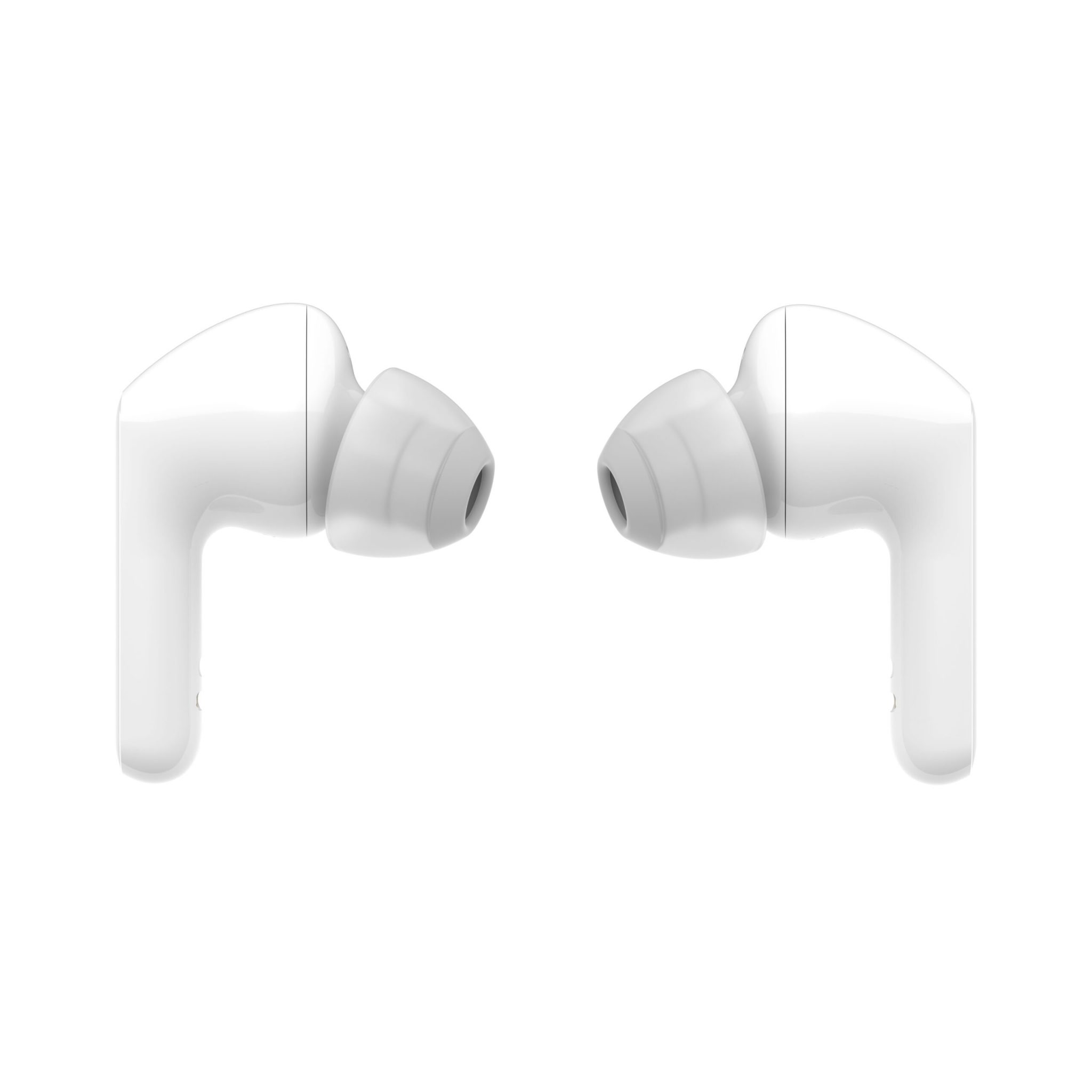 The new LG TONE Free boasts enhanced usability and durability with both models rated IPX4 for protection against splashing water, rain and perspiration while working out. Both HBS-FN6 and HBS-FN4 also feature Voice Command for convenient voice access to Google Assistant or Siri on a connected smartphone. Intuitive touch commands built into each earbud allows the listener to play, pause, skip and control the volume level without reaching for the phone.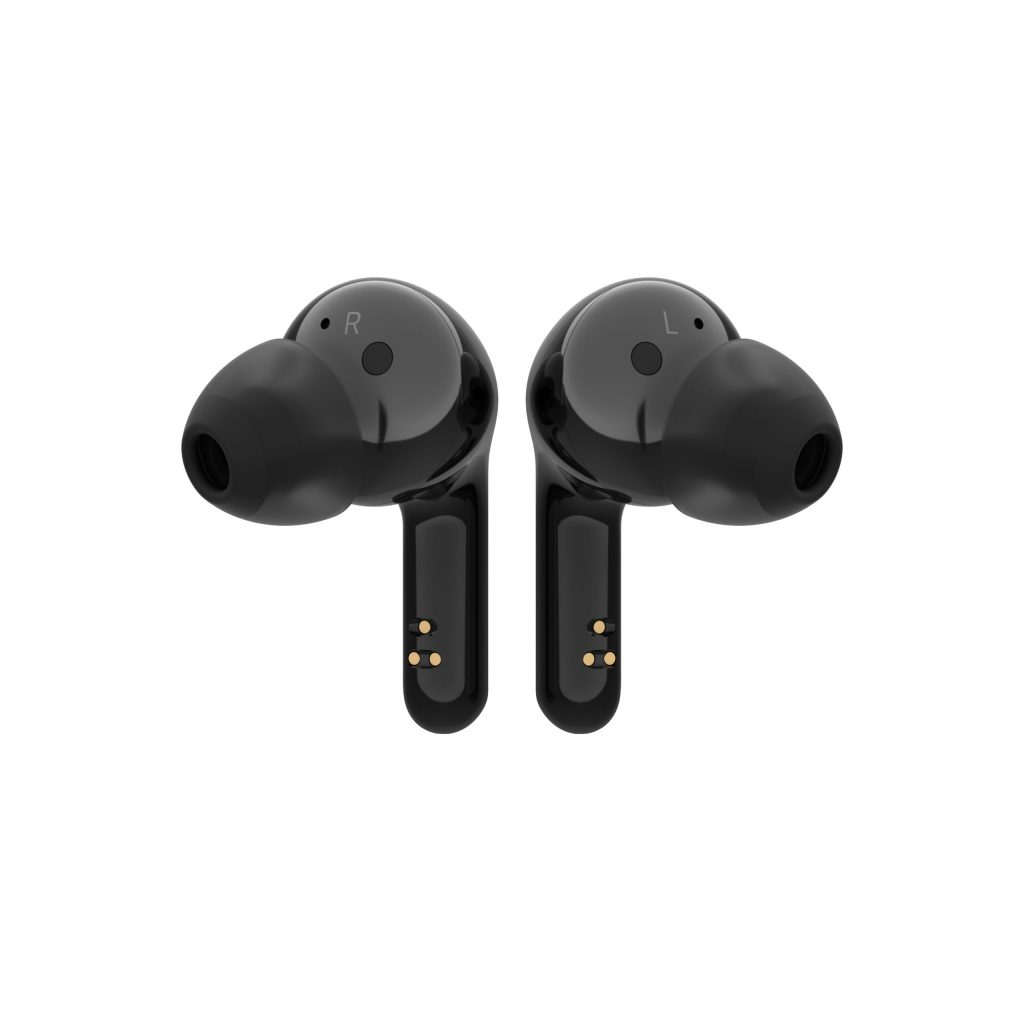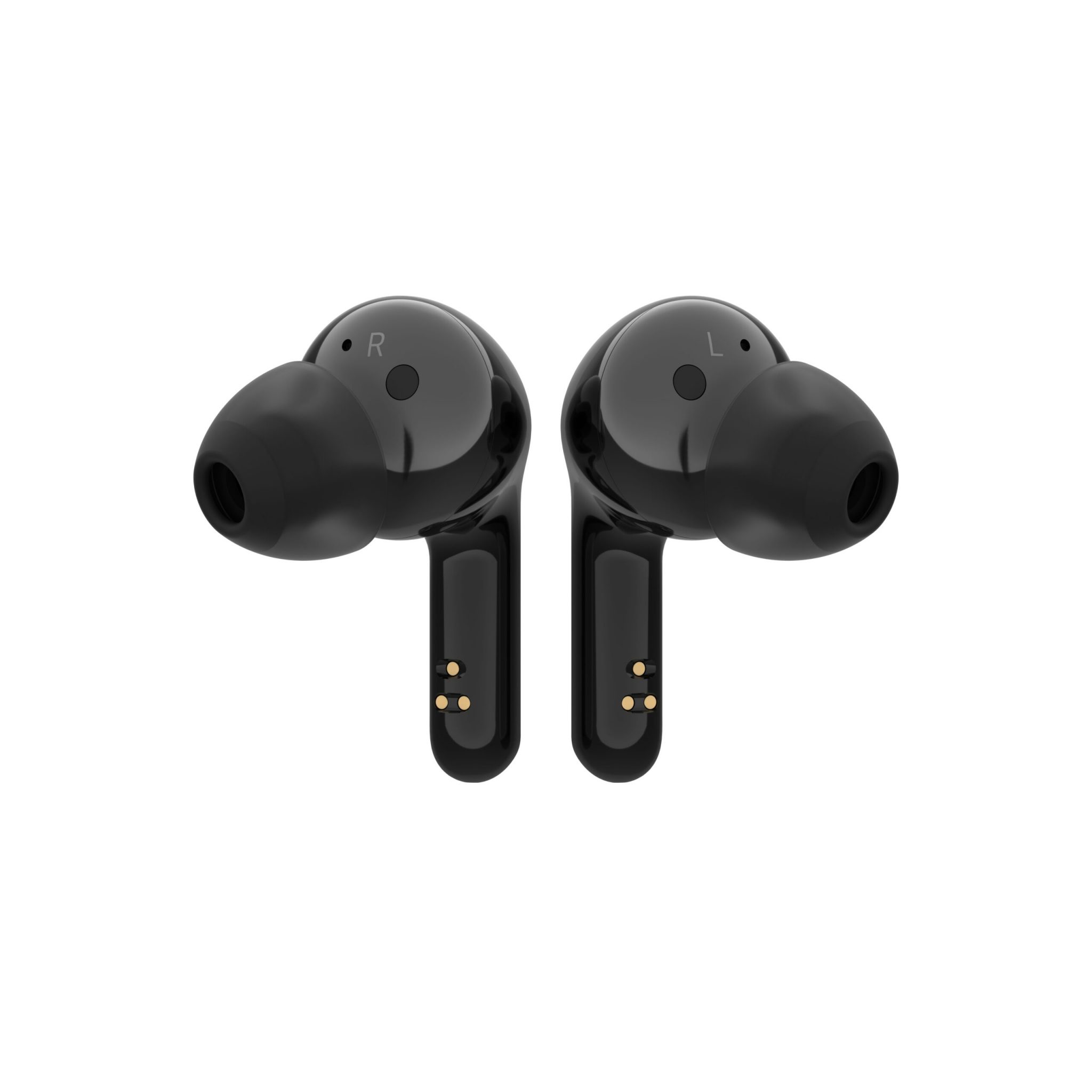 "We poured all of our accumulated expertise into creating the sound identity for this new range of LG TONE Free products," commented John Buchanan, CEO at Meridian Audio. "Whether you're at home, in the car, commuting or at the gym, the new LG TONE models are a clear step forward in audio innovation and performance for consumers worldwide, meeting the demand for convenient high quality listening experiences, anywhere."
Both LG TONE Free models will begin rolling out in key European and American markets starting next month, with availability in other regions to follow.
Key Specifications:
Earbud Size: 16.1 x 32.77 x 25.0mm
Charging Case Size: 54.6 x 54.6 x 27.5mm
Battery Capacity
Earbuds: 55mAh x 2
Case: 390mAh
Fast Charging Time: 5 minutes for 1 hour of play
Battery Life:
Talk: 5 hours
Play: 6 hours
Earbuds + Case: 18 hours
Connectivity: Bluetooth 5.0 (Single Device Connection)
Speaker: 2 Layered Dynamic
Microphones: 2 Outer
Compatibility: Android / iOS
Bluetooth Audio Codec: SBC / AAC
Colors: Stylish Black / Modern White