Electrocardiogram Monitoring Cleared for Galaxy Watch Active2 by South Korea's Ministry of Food and Drug Safety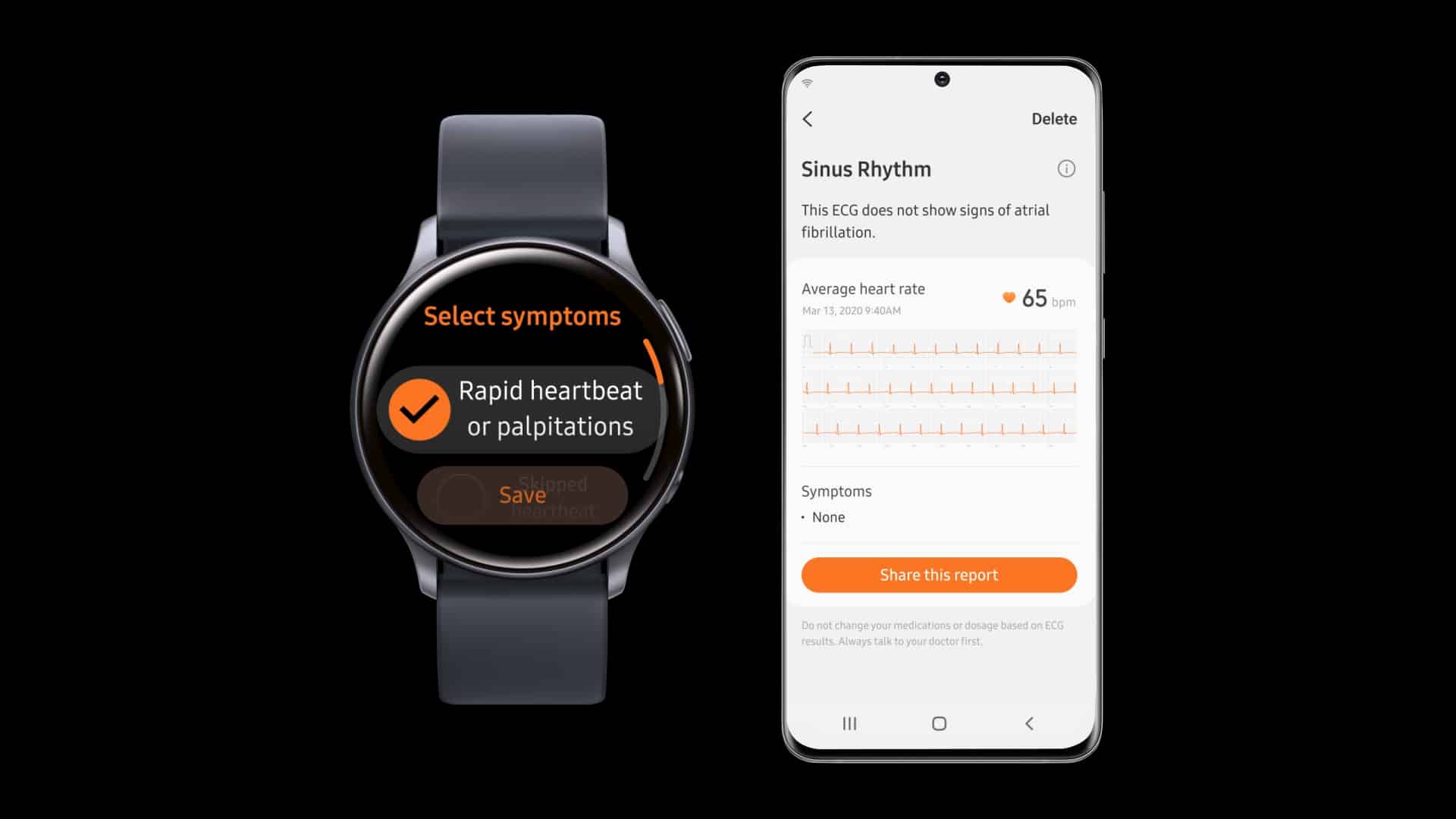 Samsung Electronics announced today that the Electrocardiogram (ECG) function of the Samsung Health Monitor app has been cleared by South Korea's Ministry of Food and Drug Safety (MFDS). The ECG feature uses advanced sensor technology on the Galaxy Watch Active2, and will enable users to measure and analyze their heart rhythm for irregularities indicating Atrial Fibrillation (AFib).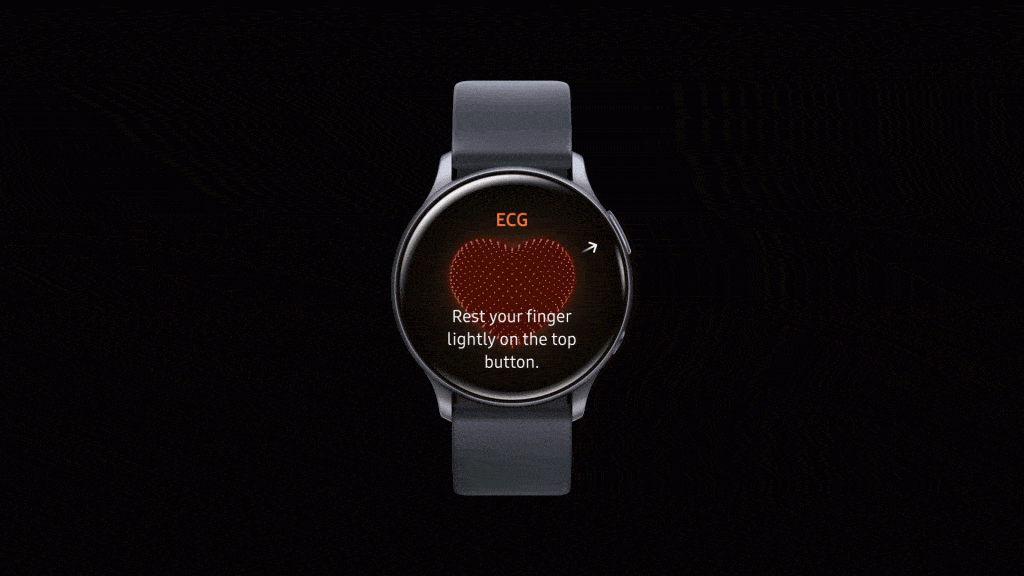 AFib is the most common abnormal heart rhythm, affecting an estimated 33.5 million people worldwide, with 5 million new patients diagnosed annually. It can significantly increase the risk of complications, including blood clots, heart failure and stroke. Every year, over 16 million people will develop a stroke, of which AFib and high blood pressure (hypertension), are known to be the leading causes.
The Samsung Health Monitor app also recently received MFDS clearance for blood pressure (BP) measurement, meaning users will be able to conveniently measure both ECG and BP, giving them a better picture of their overall health. Together, the ground-breaking ECG and BP technology will help users manage and improve their health by providing on-demand measurements.
"We're delighted to announce that the ECG function has been cleared by MFDS," said TaeJong Jay Yang, Corporate SVP and Head of Health Team, Mobile Communications Business at Samsung Electronics. "When you pair the advanced hardware of Galaxy watches with innovative software solutions, you can create unmatched experiences – such as in this case, convenient and accessible health check-ins for millions of users across the world. This marks just one way in which Samsung is pioneering to give everyone a simple, convenient and informed picture of their overall health and wellness."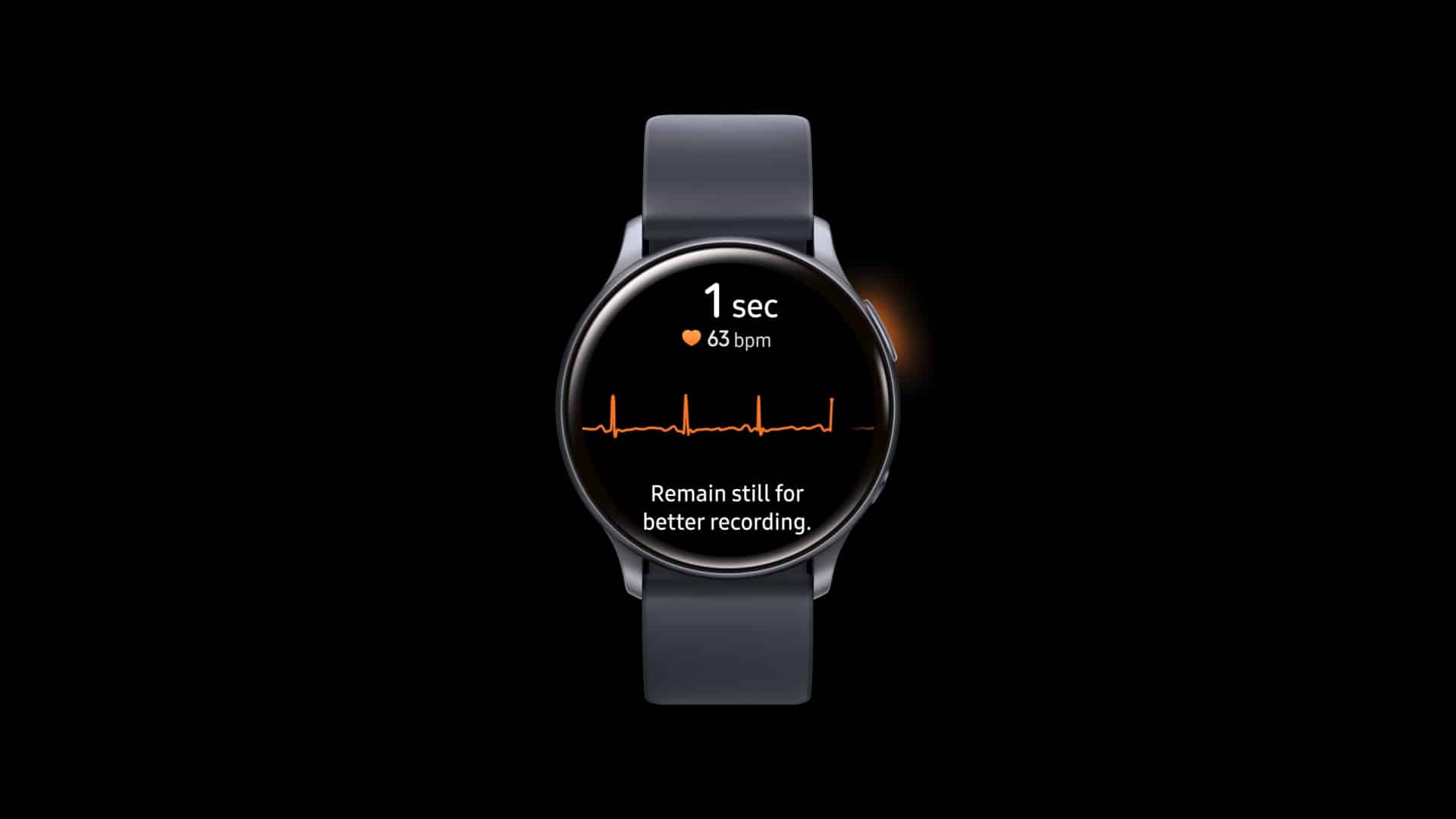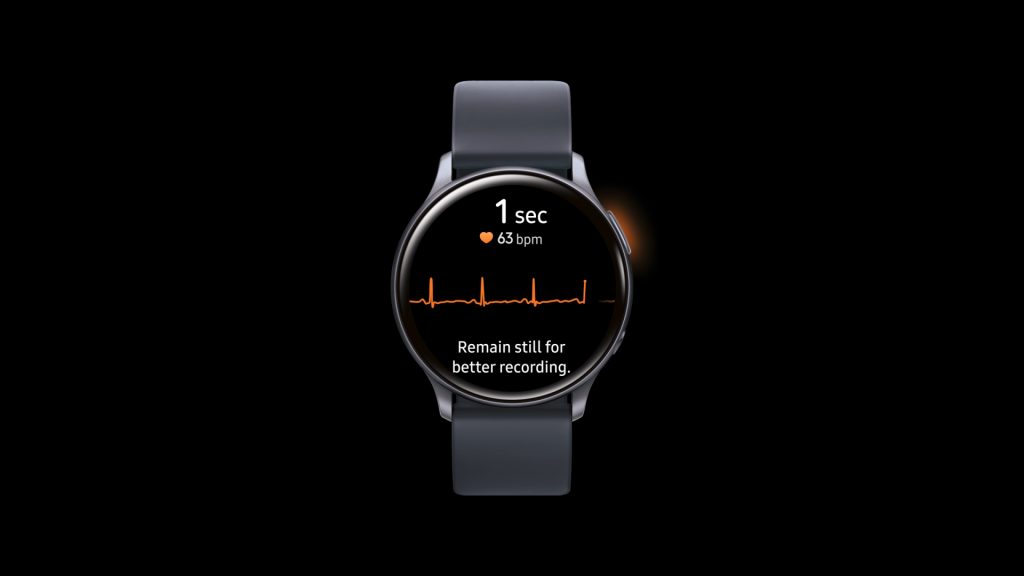 The ECG function works by analyzing the heart's electrical activity via an ECG sensor on the Galaxy Watch Active2. Simply open the Samsung Health Monitor app when you are seated comfortably, and ensure the watch is fitted firmly to your wrist. Next, rest your forearm on a flat surface and lightly place a fingertip from the opposite hand on the top button on the Galaxy Watch Active2 for 30 seconds. The app will then measure your heart rate and rhythm, which will be classified as either a Sinus Rhythm (a normal, regular heartbeat) or AFib (when the heart beats irregularly).
This recording will provide insight into a user's health, enabling them to share results with their doctor to help make more informed decisions and live healthier life, especially when combined with the BP measurement.
The Samsung Health Monitor app will be available on the Galaxy Watch Active2 within the third quarter and will progressively expand to upcoming Galaxy Watch devices.